Hi guys! I few months ago I wrote about my favourite fantasy books, and I had such a wonderful response. I asked in that post if people wanted to see a post on my fave sci-fi books, and people said yes! So without further ado, here are just a few of my favourite sci-fi reads.
A forbidden romance.

A deadly plague.

Earth's fate hinges on one girl . . .

CINDER, a gifted mechanic in New Beijing, is also a cyborg. She's reviled by her stepmother and blamed for her stepsister's sudden illness. But when her life becomes entwined with the handsome Prince Kai's, she finds herself at the centre of a violent struggle between the desires of an evil queen - and a dangerous temptation.

Cinder is caught between duty and freedom, loyalty and betrayal. Now she must uncover secrets about her mysterious past in order to protect Earth's future.

This is not the fairytale you remember. But it's one you won't forget.
It's been a while since I first read this series but I loved it Oh, So Much. It's wonderfully inventive and the characters are just so likeable. They feel like real people and I grew so attached them all. I need more stories in this world.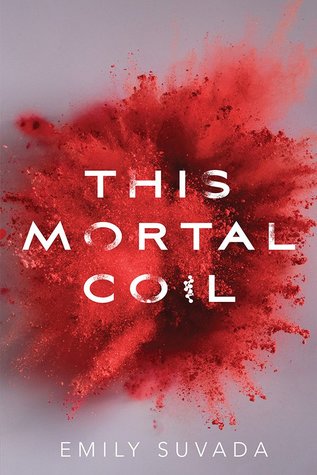 Catarina Agatta is a hacker. She can cripple mainframes and crash through firewalls, but that's not what makes her special. In Cat's world, people are implanted with technology to recode their DNA, allowing them to change their bodies in any way they want. And Cat happens to be a gene-hacking genius.

That's no surprise, since Cat's father is Dr. Lachlan Agatta, a legendary geneticist who may be the last hope for defeating a plague that has brought humanity to the brink of extinction. But during the outbreak, Lachlan was kidnapped by a shadowy organization called Cartaxus, leaving Cat to survive the last two years on her own.

When a Cartaxus soldier, Cole, arrives with news that her father has been killed, Cat's instincts tell her it's just another Cartaxus lie. But Cole also brings a message: before Lachlan died, he managed to create a vaccine, and Cole needs Cat's help to release it and save the human race.

Now Cat must decide who she can trust: The soldier with secrets of his own? The father who made her promise to hide from Cartaxus at all costs? In a world where nature itself can be rewritten, how much can she even trust herself?

I read this book last year and it was one of my favourite books of the year. It's one of the best thrillers I've ever read and I love the biological, science aspect of it. Cat is a fabulous herione too. I just recieved the sequel from the publisher and I cannot wait to read it.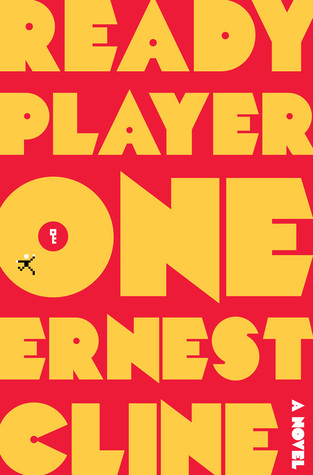 In the year 2045, reality is an ugly place. The only time teenage Wade Watts really feels alive is when he's jacked into the virtual utopia known as the OASIS. Wade's devoted his life to studying the puzzles hidden within this world's digital confines, puzzles that are based on their creator's obsession with the pop culture of decades past and that promise massive power and fortune to whoever can unlock them. When Wade stumbles upon the first clue, he finds himself beset by players willing to kill to take this ultimate prize. The race is on, and if Wade's going to survive, he'll have to win—and confront the real world he's always been so desperate to escape.
TReady Player One has got to be my favourite sci-fi book of all time. I've read it countless times since my first read in 2014 and it never fails to impress me. For people who grew up with Spy Kids 3 and crave an adult version with the same virtual-reality fun - please check this book out! You won't regret it, I promise!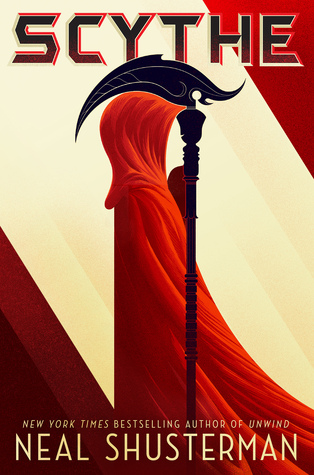 Thou shalt kill.

A world with no hunger, no disease, no war, no misery. Humanity has conquered all those things, and has even conquered death. Now scythes are the only ones who can end life—and they are commanded to do so, in order to keep the size of the population under control.

Citra and Rowan are chosen to apprentice to a scythe—a role that neither wants. These teens must master the "art" of taking life, knowing that the consequence of failure could mean losing their own.
My favourite book of 2017, so this one will be no surprise to anyone. If you want to read about my thoughts on the fascinating, rip-roaring adventure that is Scythe, you can check out my review here.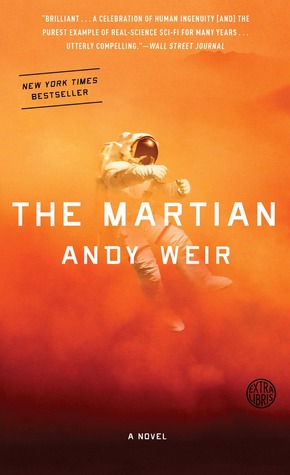 Six days ago, astronaut Mark Watney became one of the first people to walk on Mars.

Now, he's sure he'll be the first person to die there.

After a dust storm forces his crew to evacuate the planet while thinking him dead, Mark finds himself stranded on Mars's surface, with no way to signal Earth that he's alive. And even if he could get word out, his supplies would be gone years before a rescue could arrive.

Chances are, though, Mark won't have time to starve to death. The damaged machinery, unforgiving environment or plain-old "human error" are much more likely to kill him first.

Armed with nothing but his ingenuity, his engineering skills--and a gallows sense of humor that proves to be his greatest source of strength--Mark embarks on a dogged quest to stay alive. But will his resourcefulness be enough to overcome the impossible odds against him?
This book is such ridiculous adult sci-fi fun (or sci-fun, get it? Sorry, that was terrible). Mark is such a fun character and it's entertaining to be inside his head. The pacing in this one is also wonderful. Check it out!
Here are some more wonderful sci-fi books which didn't quite make it into my top five. I really recommend any of these books!
Have you guys read any o

f these one

s? Any you're looking forward to reading? Let me know in the comments <3
Love,