Hello everyone! Welcome to mini reviews, the series on my blog where I review books in a couple of sentences to give you my thoughts and recommendations. Today, I'll be reviewing a few books I've read recently, some of which I've loved, and some less so. Let me know if you have read any of these!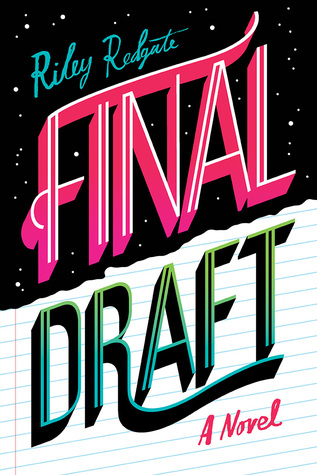 The only sort of risk 18-year-old Laila Piedra enjoys is the peril she writes for the characters in her stories: epic sci-fi worlds full of quests, forbidden love, and robots. Her creative writing teacher has always told her she has a special talent. But three months before her graduation, he's suddenly replaced—by Nadiya Nazarenko, a Pulitzer Prize–winning novelist who is sadistically critical and perpetually unimpressed.

At first, Nazarenko's eccentric assignments seem absurd. But before long, Laila grows obsessed with gaining the woman's approval. Soon Laila is pushing herself far from her comfort zone, discovering the psychedelic highs and perilous lows of nightlife, temporary flings, and instability. Dr. Nazarenko has led Laila to believe that she must choose between perfection and sanity—but rejecting her all-powerful mentor may be the only way for Laila to thrive.

And she'll need to play.
Quick Thoughts: I wasn't really a huge fan of this one. Whist I felt it was well written and I enjoyed the commentary on stories and those who create them, I wasn't attached to any of the characters and by the 50% mark I was becoming bored. Perhaps I would have connected to this more if I was a writer? If you're a writer who has read this one, I'd love to hear your thoughts.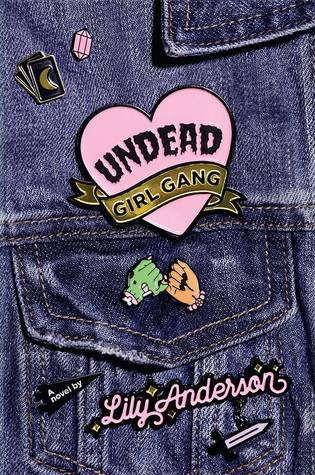 Mila Flores and her best friend Riley have always been inseparable. There's not much excitement in their small town of Cross Creek, so Mila and Riley make their own fun, devoting most of their time to Riley's favorite activity: amateur witchcraft.

So when Riley and two Fairmont Academy mean girls die under suspicious circumstances, Mila refuses to believe everyone's explanation that her BFF was involved in a suicide pact. Instead, armed with a tube of lip gloss and an ancient grimoire, Mila does the unthinkable to uncover the truth: she brings the girls back to life.

Unfortunately, Riley, June, and Dayton have no recollection of their murders, but they do have unfinished business to attend to. Now, with only seven days until the spell wears off and the girls return to their graves, Mila must wrangle the distracted group of undead teens and work fast to discover their murderer...before the killer strikes again.
Quick Thoughts: This was a super fun, witchy read with unique characters and a lot of wonderful diversity. Unfortunately, I did find parts of this book very predictable and this somewhat ruined my enjoyment of the story. But if you do enjoy stories like this, maybe this will be a new favourite for you!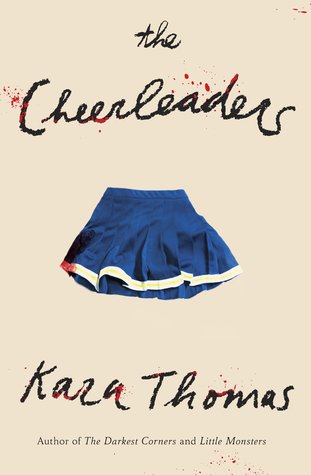 There are no more cheerleaders in the town of Sunnybrook.

First there was the car accident—two girls gone after hitting a tree on a rainy night. Not long after, the murders happened. Those two girls were killed by the man next door. The police shot him, so no one will ever know why he did it. Monica's sister was the last cheerleader to die. After her suicide, Sunnybrook High disbanded the cheer squad. No one wanted to be reminded of the girls they lost.

That was five years ago. Now the faculty and students at Sunnybrook High want to remember the lost cheerleaders. But for Monica, it's not that easy. She just wants to forget. Only, Monica's world is starting to unravel. There are the letters in her stepdad's desk, an unearthed, years-old cell phone, a strange new friend at school. . . . Whatever happened five years ago isn't over. Some people in town know more than they're saying. And somehow Monica is at the center of it all.

There are no more cheerleaders in Sunnybrook, but that doesn't mean anyone else is safe.
Quick Thoughts: I'm fussy when it comes to YA thrillers, but this was a good one! The combination of expertly blended flashbacks and a current narrative, and some excellent twists and turns made me impressed! I'm now excited to read Kara Thomas's other books!
Dexter meets This Savage Song in this dark fantasy about a girl who sells magical body parts on the black market — until she's betrayed.

Nita doesn't murder supernatural beings and sell their body parts on the internet—her mother does that. Nita just dissects the bodies after they've been "acquired." But when her mom brings home a live specimen, Nita decides she wants out — dissecting living people is a step too far.

But when she tries to save her mother's victim, she ends up sold on the black market in his place — because Nita herself is a supernatural being. Now Nita is on the other side of the bars, and there is no line she won't cross to escape and make sure no one can ever capture her again.

Nita did a good deed, and it cost her everything. Now she's
going to do a lot of bad deeds to get it all back.
Quick Thoughts: I took a chance with this one, as it's not my normal genre, but I'm so glad I did! It's certainly not for the squeemish and there are a lot of trigger warnings (check out Aila's review here) but it's deliciously dark and twsited. Rebecca Schaeffer has created an original paranormal story, and that's hard to do! I enjoyed it!