Some more mini reviews of the books I've read recently. I hope you all enjoy reading my thoughts!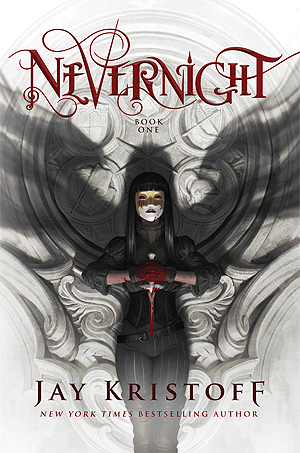 In a land where three suns almost never set, a fledgling killer joins a school of assassins, seeking vengeance against the powers who destroyed her family.

Daughter of an executed traitor, Mia Corvere is barely able to escape her father's failed rebellion with her life. Alone and friendless, she hides in a city built from the bones of a dead god, hunted by the Senate and her father's former comrades. But her gift for speaking with the shadows leads her to the door of a retired killer, and a future she never imagined.

Now, Mia is apprenticed to the deadliest flock of assassins in the entire Republic—the Red Church. If she bests her fellow students in contests of steel, poison and the subtle arts, she'll be inducted among the Blades of the Lady of Blessed Murder, and one step closer to the vengeance she desires. But a killer is loose within the Church's halls, the bloody secrets of Mia's past return to haunt her, and a plot to bring down the entire congregation is unfolding in the shadows she so loves.

Will she even survive to initiation, let alone have her revenge?
A ruthless young assassin continues her journey for revenge in this new epic fantasy from New York Times bestselling author Jay Kristoff.

Assassin Mia Corvere has found her place among the Blades of Our Lady of Blessed Murder, but many in the Red Church ministry think she's far from earned it. Plying her bloody trade in a backwater of the Republic, she's no closer to ending Consul Scaeva and Cardinal Duomo, or avenging her familia. And after a deadly confrontation with an old enemy, Mia begins to suspect the motives of the Red Church itself.

When it's announced that Scaeva and Duomo will be making a rare public appearance at the conclusion of the grand games in Godsgrave, Mia defies the Church and sells herself to a gladiatorial collegium for a chance to finally end them. Upon the sands of the arena, Mia finds new allies, bitter rivals, and more questions about her strange affinity for the shadows. But as conspiracies unfold within the collegium walls, and the body count rises, Mia will be forced to choose between loyalty and revenge, and uncover a secret that could change the very face of her world.


Set in the world of Nevernight, which Publishers Weekly called "absorbing in its complexity and bold in its bloodiness," Godsgrave will continue to thrill and satisfy fantasy fans everywhere.
I've talked before about how much I adore Nevernight. It was one of my favourite books of 2016, so fast-paced and with amazing characters. So I was super excited to read Godsgrave this year. I loved all the character development in the second installment, and the ending KILLED ME, but it didn't quite live up to the first book for me (how could it?).
I'm so so excited for the next volume.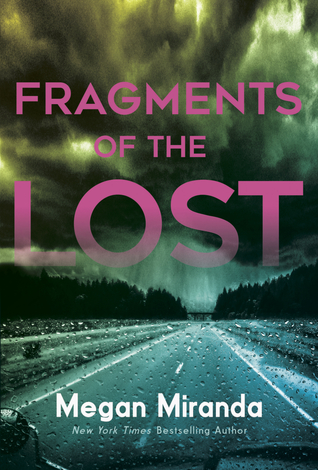 From the New York Times bestselling author of All the Missing Girls and The Perfect Stranger comes a suspenseful psychological mystery about one girl's search to uncover the truth behind her ex-boyfriend's death. Perfect for fans of We Were Liars and 13 Reasons Why.

Jessa Whitworth knew she didn't belong in her ex-boyfriend Caleb's room. But she couldn't deny that she was everywhere: in his photos, his neatly folded T-shirts, even the butterfly necklace in his jeans pocket . . . the one she gave him for safe keeping on that day.

His mother asked her to pack up his things, even though she blames Jessa for his accident. How could she say no? And maybe, just maybe, it will help her work through the guilt she feels about their final moments together.

But as Jessa begins to box up the pieces of Caleb's life, they trigger memories that make Jessa realize their past relationship may not be exactly as she remembered. And she starts to question whether she really knew Caleb at all.

Each fragment of his life reveals a new clue that propels Jessa to search for the truth about Caleb's accident. What really happened on the storm-swept bridge?