2017 was an.... interesting... reading year for me. Life was crazy and sometimes difficult, but I feel like I really read a lot, considering. And I beat my reading challenge (yay). Without further ado, here's a little summary of the books I read in 2017. Some are first reads, some are rereads, some I hated, and some I loved.
The following books were rereads, so I won't be including them in my list of books I loved in 2017. This list is going to be only books I read for the first time in 2017.
Six of Crows
A Thousand Pieces of You
Ten Thousand Skies Above You
The Hunger Games
Catching Fire
Mockingjay
The Fault in Our Stars
Graceling
Across the Universe
Twilight
Nevernight
I don't want to chat too much about the books I didn't enjoy, but I want to recommend ALL THE THINGS that I gave 5 stars. So here's my top ten (okay, well maybe like 14 because there were a couple ties, but HOW COULD I CHOOSE BETWEEN MY BABIES!?).
The Great Recession has shuffled Clay Jannon away from life as a San Francisco web-design drone and into the aisles of Mr. Penumbra's 24-Hour Bookstore, but after a few days on the job, Clay discovers that the store is more curious than either its name or its gnomic owner might suggest. The customers are few, and they never seem to buy anything; instead, they "check out" large, obscure volumes from strange corners of the store.
Suspicious, Clay engineers an analysis of the clientele's behavior, seeking help from his variously talented friends, but when they bring their findings to Mr. Penumbra, they discover the bookstore's secrets extend far beyond its walls.
This one was so charming and fun. It really took me away to a fun, magical world and was such a light-hearted, amusing read. Definately one I would reread in the future.
Kay Donovan may have skeletons in her closet, but the past is past, and she's reinvented herself entirely. Now she's a star soccer player whose group of gorgeous friends run their private school with effortless popularity and acerbic wit. But when a girl's body is found in the lake, Kay's carefully constructed life begins to topple.
The dead girl has left Kay a computer-coded scavenger hunt, which, as it unravels, begins to implicate suspect after suspect, until Kay herself is in the crosshairs of a murder investigation. But if Kay's finally backed into a corner, she'll do what it takes to survive. Because at Bates Academy, the truth is something you make...not something that happened.
A dark and twisting YA thriller, full of complex characters and set in a really captivating setting. This one was truly spell-binding. My review is here.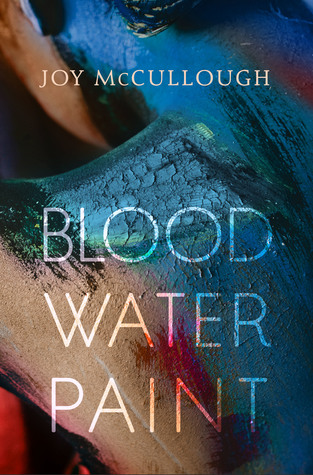 A stunning debut novel based on the true story of the iconic painter, Artemisia Gentileschi.
Her mother died when she was twelve, and suddenly Artemisia Gentileschi had a stark choice: a life as a nun in a convent or a life grinding pigment for her father's paint.
She chose paint.
By the time she was seventeen, Artemisia did more than grind pigment. She was one of Rome's most talented painters, even if no one knew her name. But Rome in 1610 was a city where men took what they wanted from women, and in the aftermath of rape Artemisia faced another terrible choice: a life of silence or a life of truth, no matter the cost.
He will not consume
my every thought.
I am a painter.
I will paint.
Joy McCullough's bold novel in verse is a portrait of an artist as a young woman, filled with the soaring highs of creative inspiration and the devastating setbacks of a system built to break her. McCullough weaves Artemisia's heartbreaking story with the stories of the ancient heroines, Susanna and Judith, who become not only the subjects of two of Artemisia's most famous paintings but sources of strength as she battles to paint a woman's timeless truth in the face of unspeakable and all-too-familiar violence.
I will show you
what a woman can do.
I was sent this one along with People Like Us, and though it's a completely different genre, I enjoyed it just as much. It's heartbreaking and difficult to read, but I believe it's a really important read. You can find my review here.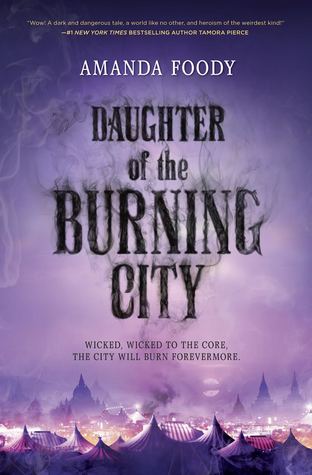 Sixteen-year-old Sorina has spent most of her life within the smoldering borders of the Gomorrah Festival. Yet even among the many unusual members of the traveling circus-city, Sorina stands apart as the only illusion-worker born in hundreds of years. This rare talent allows her to create illusions that others can see, feel and touch, with personalities all their own. Her creations are her family, and together they make up the cast of the Festival's Freak Show.
But no matter how lifelike they may seem, her illusions are still just that—illusions, and not truly real. Or so she always believed…until one of them is murdered.
Desperate to protect her family, Sorina must track down the culprit and determine how they killed a person who doesn't actually exist. Her search for answers leads her to the self-proclaimed gossip-worker Luca, and their investigation sends them through a haze of political turmoil and forbidden romance, and into the most sinister corners of the Festival. But as the killer continues murdering Sorina's illusions one by one, she must unravel the horrifying truth before all of her loved ones disappear.
I've been looking for a dark fantasy circus story since I read and really enjoyed Caraval by Stephanie Garber. I finally found it in DOTBC. Captivating characters, an enjoyable story and an atmospheric settting. My review is here.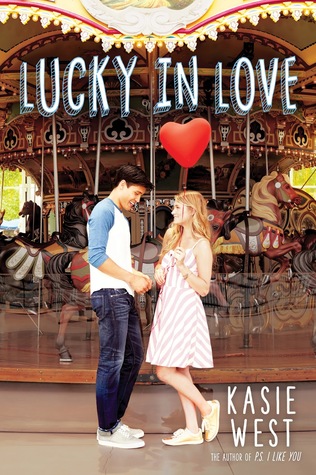 Can't buy me love…
Maddie's not impulsive. She's all about hard work and planning ahead. But one night, on a whim, she buys a lottery ticket. And then, to her astonishment—
She wins!
In a flash, Maddie's life is unrecognizable. No more stressing about college scholarships. Suddenly, she's talking about renting a yacht. And being in the spotlight at school is fun…until rumors start flying, and random people ask her for loans. Now Maddie isn't sure who she can trust.
Except for Seth Nguyen, her funny, charming coworker at the local zoo. Seth doesn't seem aware of Maddie's big news. And, for some reason, she doesn't want to tell him. But what will happen if he learns her secret?
I was lucky enough to win a giveaway held by Kasie for her book, and I picked it up as soon as I recieved my shiny signed ARC in the post. Kasie's books are incredibly addictive and this one is no exception. I loved the characters and the story was super cute!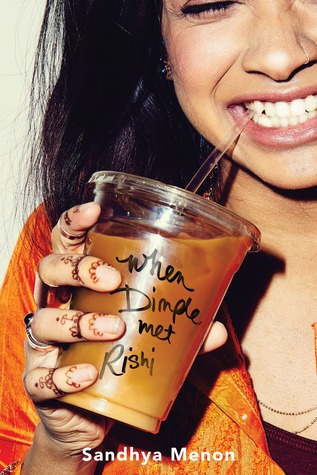 Dimple Shah has it all figured out. With graduation behind her, she's more than ready for a break from her family, from Mamma's inexplicable obsession with her finding the "Ideal Indian Husband." Ugh. Dimple knows they must respect her principles on some level, though. If they truly believed she needed a husband right now, they wouldn't have paid for her to attend a summer program for aspiring web developers…right?
Rishi Patel is a hopeless romantic. So when his parents tell him that his future wife will be attending the same summer program as him—wherein he'll have to woo her—he's totally on board. Because as silly as it sounds to most people in his life, Rishi wants to be arranged, believes in the power of tradition, stability, and being a part of something much bigger than himself.
The Shahs and Patels didn't mean to start turning the wheels on this "suggested arrangement" so early in their children's lives, but when they noticed them both gravitate toward the same summer program, they figured, Why not?
Dimple and Rishi may think they have each other figured out. But when opposites clash, love works hard to prove itself in the most unexpected ways.
One of the best cotempary stories I've read in a long time. This one was super adorable and I LOVED learning about Indian culture. If you want to hear more of my incoherant ramblings, check out my review here.
Eleanor West's Home for Wayward Children
No Solicitations
No Visitors
No Quests
Children have always disappeared under the right conditions; slipping through the shadows under a bed or at the back of a wardrobe, tumbling down rabbit holes and into old wells, and emerging somewhere... else.
But magical lands have little need for used-up miracle children.
Nancy tumbled once, but now she's back. The things she's experienced... they change a person. The children under Miss West's care understand all too well. And each of them is seeking a way back to their own fantasy world.
But Nancy's arrival marks a change at the Home. There's a darkness just around each corner, and when tragedy strikes, it's up to Nancy and her new-found schoolmates to get to the heart of the matter.
No matter the cost.
I read these via audiobook on my commutes to and from university, and I don't think I've been so captivated by a fantasy audiobook in a long time. Seanan MacGuire's writing is truely magical. I can't wait for the next book in the series.
For the millions who log in every day, Warcross isn't just a game—it's a way of life. The obsession started ten years ago and its fan base now spans the globe, some eager to escape from reality and others hoping to make a profit. Struggling to make ends meet, teenage hacker Emika Chen works as a bounty hunter, tracking down players who bet on the game illegally. But the bounty hunting world is a competitive one, and survival has not been easy. Needing to make some quick cash, Emika takes a risk and hacks into the opening game of the international Warcross Championships—only to accidentally glitch herself into the action and become an overnight sensation.
Convinced she's going to be arrested, Emika is shocked when instead she gets a call from the game's creator, the elusive young billionaire Hideo Tanaka, with an irresistible offer. He needs a spy on the inside of this year's tournament in order to uncover a security problem . . . and he wants Emika for the job. With no time to lose, Emika's whisked off to Tokyo and thrust into a world of fame and fortune that she's only dreamed of. But soon her investigation uncovers a sinister plot, with major consequences for the entire Warcross empire.
I read this looking for a YA Ready Player One and BOY WAS I NOT DISAPPOINTED. I read this in less than 24 hours straight, and was completely wrecked by the ending. I can't wait for the next book in this duology, and I can only hope Marie Lu doesn't break all of our hearts.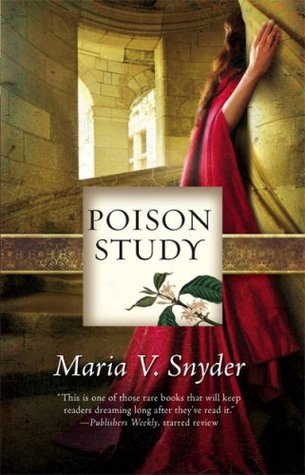 Choose: A quick death…Or slow poison...
About to be executed for murder, Yelena is offered an extraordinary reprieve. She'll eat the best meals, have rooms in the palace—and risk assassination by anyone trying to kill the Commander of Ixia.
And so Yelena chooses to become a food taster. But the chief of security, leaving nothing to chance, deliberately feeds her Butterfly's Dust—and only by appearing for her daily antidote will she delay an agonizing death from the poison.
As Yelena tries to escape her new dilemma, disasters keep mounting. Rebels plot to seize Ixia and Yelena develops magical powers she can't control. Her life is threatened again and choices must be made. But this time the outcomes aren't so clear...
I knew I would love this series from the moment I picked up the first book, and I was not wrong. The characters, fantastic world-building and great story have caused this series to worm its' way into my favourite series of all time.
On a damp October night, the body of young, beautiful Ashley Cordova is found in an abandoned warehouse in lower Manhattan. By all appearances her death is a suicide--but investigative journalist Scott McGrath suspects otherwise. Though much has been written about the dark and unsettling films of Ashley's father, Stanislas Cordova, very little is known about the man himself. As McGrath pieces together the mystery of Ashley's death, he is drawn deeper and deeper into the dark underbelly of New York City and the twisted world of Stanislas Cordova, and he begins to wonder--is he the next victim? In this novel, the dazzlingly inventive writer Marisha Pessl offers a breathtaking mystery that will hold you in suspense until the last page is turned.
I had heard so many good things about this book, but still somehow I was hesitant to read it. But OH MY GOODNESS IT IS INCREDIBLE. I have never been so completely hooked to a crime/mystery/thriller book. Please readdddd *throws book at your face*.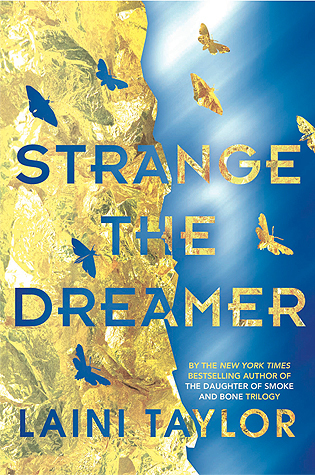 The dream chooses the dreamer, not the other way around—and Lazlo Strange, war orphan and junior librarian, has always feared that his dream chose poorly. Since he was five years old he's been obsessed with the mythic lost city of Weep, but it would take someone bolder than he to cross half the world in search of it. Then a stunning opportunity presents itself, in the person of a hero called the Godslayer and a band of legendary warriors, and he has to seize his chance or lose his dream forever.
What happened in Weep two hundred years ago to cut it off from the rest of the world? What exactly did the Godslayer slay that went by the name of god? And what is the mysterious problem he now seeks help in solving?
The answers await in Weep, but so do more mysteries—including the blue-skinned goddess who appears in Lazlo's dreams. How did he dream her before he knew she existed? And if all the gods are dead, why does she seem so real?
Welcome to Weep.
One of my new favourite fantasy books of all time. I truely cannot express how much I loved this book, but I did try, in my review here.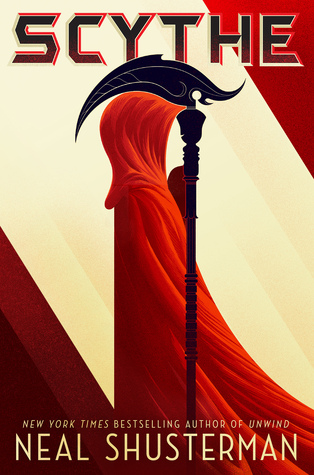 Thou shalt kill.
A world with no hunger, no disease, no war, no misery. Humanity has conquered all those things, and has even conquered death. Now scythes are the only ones who can end life—and they are commanded to do so, in order to keep the size of the population under control.
Citra and Rowan are chosen to apprentice to a scythe—a role that neither wants. These teens must master the "art" of taking life, knowing that the consequence of failure could mean losing their own.
How do I describe Scythe? What makes it my favourite book of 2017? Well, friends, I don't think I even can describe it. It's truely incredible and I feel the fact that I'm on my third reread in a matter of months says it all. Check out more of my thoughts here.
Have you guys read any of these ones? Any you're looking forward to reading? Let me know in the comments <3
Love,