(Yes, that's my girl Marigold there with Sparks of Light - she loves a good time travel story!)
I was sent both of these books by the lovely Tara at HMH (Thank you Tara!). This in no way affects my review.
When fragile, sixteen-year-old Hope Walton loses her mom to an earthquake overseas, her secluded world crumbles. Agreeing to spend the summer in Scotland, Hope discovers that her mother was more than a brilliant academic, but also a member of a secret society of time travellers. Trapped in the twelfth century in the age of Eleanor of Aquitaine, Hope has seventy-two hours to rescue her mother and get back to their own time. Along the way, her path collides with that of a mysterious boy who could be vital to her mission . . . or the key to Hope's undoing
.
What I liked about this one:
The Cover: superficial, I know. I adore the cover of this one! My copy has the original ARC cover, with the girl on the front, which is nice enough, but the real beauty is the final cover, pictured above. I love the colours and the beautiful typography, it fits the story perfectly. I also love the addition of an opal on the cover (if you've read this one, you'll know why this is relevant!).
Hope: Hope is such an amazing character. She's strong-willed and stubborn, and most definitely flawed. I loved her character development throughout the story - at the beginning she's very wary of other people, especially other young girls, but through meeting Pheobe, she learns. She's so snarky too, and I loved all of her quips. I also loved the mention of her special skill: an eidetic memory. I've never read about a character with an eidetic memory before, so this was so interesting!
Anxiety Rep: Hope has crippling Anxiety, and I loved the way this was handled throughout the story. She pushes through a lot of situations that she finds anxiety provoking, but her anxiety is never belittled or abused as a plot point.
Secondary Characters: who could not love all the secondary characters in this book!? Pheobe, Mac, Moira, Doug.... I loved them all, especially Doug and Pheobe, who are just THE CUTEST.
The Setting and historical figures: I really enjoyed reading all about historical London. The addition of real historical figures was well handled and you can tell that Janet B. Taylor has done a great deal of research and certainly knows her stuff. You can really feel her passion for digging down into the heart of these characters and reimagining how they might has behaved in certain situations. The descriptions of historical locations, landmarks and cuisines was also very well executed.
The Romance: Bran Cameron is THE BEST. Although I do feel like their first meeting was a little insta-lovey, I enjoyed the way the romance progressed. I love the way we had to slowly figure out for ourselves whether or not he was trustworthy.
Although I loved all of these things, I felt like this book was aimed at a little too young an audience for me to fully appreciate it. I also felt that perhaps all the references to the Scottish Highlands would be better appreciated by someone who didn't live there!
However, I did find this to be a fun time travel adventure, and I loved the characters, so four stars!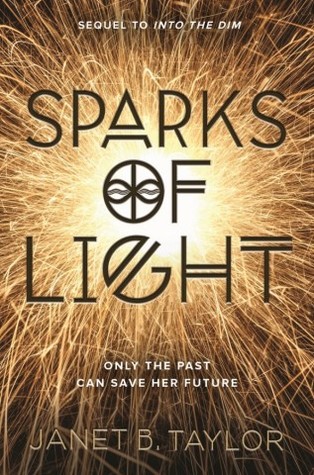 For the first time in her life, Hope Walton has friends . . . and a (maybe) boyfriend. She's a Viator, a member of a long line of time-travelling ancestors. When the Viators learn of a plan to steal a dangerous device from the inventor Nikola Tesla, only a race into the past can save the natural timeline from utter destruction. Navigating the glitterati of The Gilded Age in 1895 New York City, Hope and her crew will discover that high society can be as deadly as it is beautiful.
What I liked about this one:
I LIKED THIS ONE BETTER THAN THE FIRST BOOK. Yes, seriously, I found a sequel that it even better than the first book.
New York, New York: As y'all already probably know, I adore New York, so this was my favourite setting so far. I loved the glitz and glamour of the parties, but I also felt like the rampant poverty of this time was also really well portrayed and not glanced over. The parts set in an assylum were difficult to read and some may find them triggering, but I am sure they are accurate to the time, and I felt they were important to read about.
More anxiety rep:

Janet B. Taylor didn't fall into the annoying trap of "fixing" Hope's anxiety when she has a boyfriend. YES! She is learning coping techniques though, and it's wonderful to read about her working though her anxiety.
More character cuteness: the interactions between the secondary characters in this book were AWESOME. I swear, I love these characters more and more the more I read about them. I love the way the Viators welcomed Hope into their family. Also, more Doug in this book? Yes please. He is my favourite.
THAT ENDING. I'm dead. There better be a third book. I need a third book.
I really loved this one! I feel like the stakes were really ramped up and I loved a lot of the character interactions. My only complaints were that I felt that Gabriella was a really unnecessary character and that I need more Bran. MORE BRAN ALWAYS PLEASE.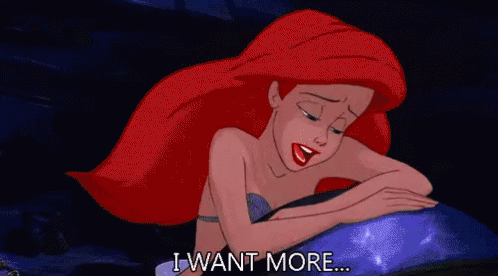 Have you guys read these ones? If not, I recommend you get on that ASAP. What are some of your fave time travel books? Any recommendations?
Love,