Hi guys! Today I was looking through my Goodreads for new fantasy books (I've started Poison Study by Maria V Snyder, and it's totally put me on a fantasy kick) and I thought, why not share some of the fantasy books I've already read and loved, as a sort of second part to my favourite contemporary books post. I'm aware that some of these potentially don't fit the fantasy genre in the typical sense, and are slightly more horror/paranormal/historical, but this is the best I can do. These are only a few of my favourites too, so there will probably be a part 2. If you'd like to add any of these to your Goodreads TBR, just click on the covers
I'm thinking of doing a sci-fi one of these, since that's one of my favourite genres. What do you guys think? Would you like to see that post?
Katsa has been able to kill a man with her bare hands since she was eight - she's a Graceling, one of the rare people in her land born with an extreme skill. As niece of the king, she should be able to live a life of privilege, but Graced as she is with killing, she is forced to work as the king's thug.

When she first meets Prince Po, Graced with combat skills, Katsa has no hint of how her life is about to change.

She never expects to become Po's friend.

She never expects to learn a new truth about her own Grace - or about a terrible secret that lies hidden far away.
My favourite fantasy series of all time apart from Harry Potter. A captivating world, incredible characters, and a story that keeps you on your toes. Need I say
more?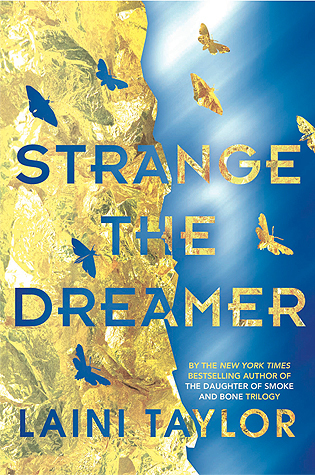 The dream chooses the dreamer, not the other way around—and Lazlo Strange, war orphan and junior librarian, has always feared that his dream chose poorly. Since he was five years old he's been obsessed with the mythic lost city of Weep, but it would take someone bolder than he to cross half the world in search of it. Then a stunning opportunity presents itself, in the person of a hero called the Godslayer and a band of legendary warriors, and he has to seize his chance or lose his dream forever.
What happened in Weep two hundred years ago to cut it off from the rest of the world? What exactly did the Godslayer slay that went by the name of god? And what is the mysterious problem he now seeks help in solving?
The answers await in Weep, but so do more mysteries—including the blue-skinned goddess who appears in Lazlo's dreams. How did he dream her before he knew she existed? And if all the gods are dead, why does she seem so real?
Welcome to Weep.
I read this one last month and it absolutely blew me away, and became one of my all time favourites. It's beautifully written, with a stunning plot and wonderful characters. If you would like to hear my thoughts on this one, check out my review here.
The first in a new fantasy series from the New York Times bestselling author.

In a land where three suns almost never set, a fledgling killer joins a school of assassins, seeking vengeance against the powers who destroyed her family.

Daughter of an executed traitor, Mia Corvere is barely able to escape her father's failed rebellion with her life. Alone and friendless, she hides in a city built from the bones of a dead god, hunted by the Senate and her father's former comrades. But her gift for speaking with the shadows leads her to the door of a retired killer, and a future she never imagined.

Now, Mia is apprenticed to the deadliest flock of assassins in the entire Republic—the Red Church. If she bests her fellow students in contests of steel, poison and the subtle arts, she'll be inducted among the Blades of the Lady of Blessed Murder, and one step closer to the vengeance she desires. But a killer is loose within the Church's halls, the bloody secrets of Mia's past return to haunt her, and a plot to bring down the entire congregation is unfolding in the shadows she so loves.

Will she even survive to initiation, let alone have her revenge?
This is a phenomenal fantasy, full of blood, gore and exciting action scenes. Warning: it's not YA though, there are plenty of mature scenes (which I skipped over because they made me uncomfortable). Apart from these, I loved this book! I just received the sequel for review too, which I'm very excited to read.
Note: although I found this book super enjoyable, there certainly are some problematic aspects, as detailed in Anjulie's review here.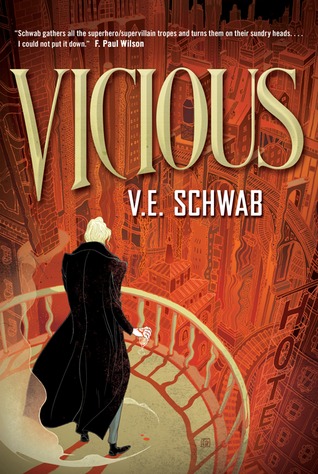 Victor and Eli started out as college roommates—brilliant, arrogant, lonely boys who recognised the same sharpness and ambition in each other. In their senior year, a shared research interest in adrenaline, near-death experiences, and seemingly supernatural events reveals an intriguing possibility: that under the right conditions, someone could develop extraordinary abilities.
But when their thesis moves from the academic to the experimental, things go horribly wrong. Ten years later, Victor breaks out of prison, determined to catch up to his old friend (now foe), aided by a young girl whose reserved nature obscures a stunning ability. Meanwhile, Eli is on a mission to eradicate every other super-powered person that he can find—aside from his sidekick, an enigmatic woman with an unbreakable will. Armed with terrible power on both sides, driven by the memory of betrayal and loss, the archnemeses have set a course for revenge—but who will be left alive at the end?
I'm not sure it technically counts as fantasy but I'm including this here.

Looking for a twisting, turning adult fantasy full of flawed characters and plenty of action. Look no further, Vicious is your book. I really need to read more books by Victoria Schwab because I've heard that her other series are even better.
A Victorian boarding school story, a Gothic mansion mystery, a gossipy romp about a clique of girlfriends, and a dark other-worldly fantasy—jumble them all together and you have this complicated and unusual first novel.
Sixteen-year-old Gemma has had an unconventional upbringing in India, until the day she foresees her mother's death in a black, swirling vision that turns out to be true. Sent back to England, she is enrolled at Spence, a girls' academy with a mysterious burned-out East Wing. There Gemma is snubbed by powerful Felicity, beautiful Pippa, and even her own dumpy roommate Ann, until she blackmails herself and Ann into the treacherous clique. Gemma is distressed to find that she has been followed from India by Kartik, a beautiful young man who warns her to fight off the visions. Nevertheless, they continue, and one night she is led by a child-spirit to find a diary that reveals the secrets of a mystical Order. The clique soon finds a way to accompany Gemma to the other-world realms of her visions "for a bit of fun" and to taste the power they will never have as Victorian wives, but they discover that the delights of the realms are overwhelmed by a menace they cannot control. Gemma is left with the knowledge that her role as the link between worlds leaves her with a mission to seek out the "others" and rebuild the Order. A Great and Terrible Beauty is an impressive first book in what should prove to be a fascinating trilogy.
This is one of the more unusual fantasies I've read, especially since it's a historical fantasy. I love the female empowerment themes and the dream-world that Gemma controls. It's easy to get sucked into this story.
Around the world, black hand prints are appearing on doorways, scorched there by winged strangers who have crept through a slit in the sky.

In a dark and dusty shop, a devil's supply of human teeth grows dangerously low.

And in the tangled lanes of Prague, a young art student is about to be caught up in a brutal otherworldly war.

Meet Karou. She fills her sketchbooks with monsters that may or may not be real, she's prone to disappearing on mysterious "errands", she speaks many languages - not all of them human - and her bright blue hair actually grows out of her head that color. Who is she? That is the question that haunts her, and she's about to find out.

When beautiful, haunted Akiva fixes fiery eyes on her in an alley in Marrakesh, the result is blood and starlight, secrets unveiled, and a star-crossed love whose roots drink deep of a violent past. But will Karou live to regret learning the truth about herself?
There's a reason why so many people love this series. It's magical, but in a different way from Strange the Dreamer. It has this fairytale, whimsical feel that pulls you in and doesn't let you go. It's just so so beautiful.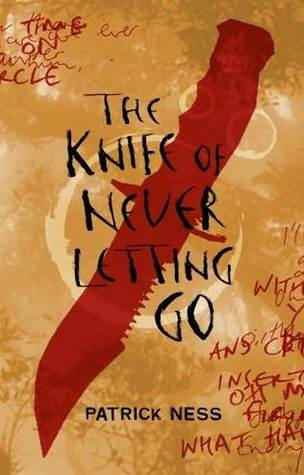 Prentisstown isn't like other towns. Everyone can hear everyone else's thoughts in an overwhelming, never-ending stream of Noise. Just a month away from the birthday that will make him a man, Todd and his dog, Manchee -- whose thoughts Todd can hear too, whether he wants to or not -- stumble upon an area of complete silence. They find that in a town where privacy is impossible, something terrible has been hidden -- a secret so awful that Todd and Manchee must run for their lives.

But how do you escape when your pursuers can hear your every thought?
Another childhood favourite and possibly the first YA book I ever read. It's a very strange series, and the narrative style takes a while to get used to, but once you do it is captivating. It is a slightly younger YA book, but it covers a lot of dark and difficult topics. I really need to reread it and see what I think on a second reread.
A Quick note: I'm currently reading the Poison Study series and I just know it will be one of the books at the top of the list. Since I haven't finished the series, I wouldn't feel right putting it on the list yet. But I love it so much that I couldn't leave it out. Okay, I'm glad I got that off my chest.
Have you guys read any o

f these one

s? Any you're looking forward to reading? Also, would you like more of these "Favourite" posts? Let me know in the comments <3
Love,