January 1st
The Me I Meant To Be by
Sophie Jordan (HMH)
Girl Code: Never date a friend's ex.

Willa Evans has no intention of breaking the code. So what if she's always secretly loved her next-door neighbor Zach? As her best friend's boyfriend, he was always off-limits and it needs to stay that way, even though they just broke up. Even though every time she turns around he's there, tempting her…

No keeping secrets from your bestie.

Flor Hidalgo has a lot on her plate: her breakup with Zach, her dad's new dating life, and her struggling grades. So why can't she stop thinking about her hot, know-it-all tutor? At least she's got Willa, her constant in the chaos.

Breaking the code breaks friendships.

Two friends find themselves tempted by love that defies the rules in this steamy romance perfect for fans of Jenny Han and Simone Elkeles.
The Similars by Rebecca Hanover (Sourcebooks Fire)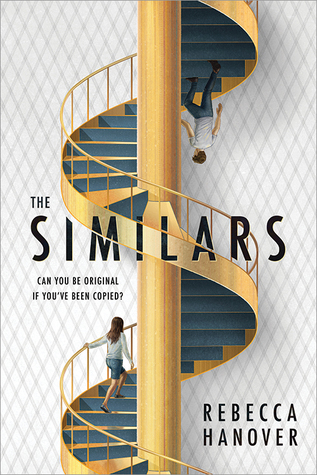 When six clones join Emmaline's prestigious boarding school, she must confront the heartbreak of seeing her dead best friend's face each day in class.

The Similars are all anyone can talk about at the elite Darkwood Academy. Who are these six clones? What are the odds that all of them would be Darkwood students? Who is the madman who broke the law to create them? Emma couldn't care less. Her best friend, Oliver, died over the summer and all she can think about is how to get through her junior year without him. Then she comes face-to-heartbreaking-face with Levi—Oliver's exact DNA replica and one of the Similars.

Emma wants nothing to do with the Similars, but she keeps getting pulled deeper and deeper into their clique, uncovering dark truths about the clones and her prestigious school along the way. But no one can be trusted…not even the boy she is falling for who has Oliver's face.
January 8th
Undying by Amie Kaufman and Meagan Spooner (Disney Hyperion)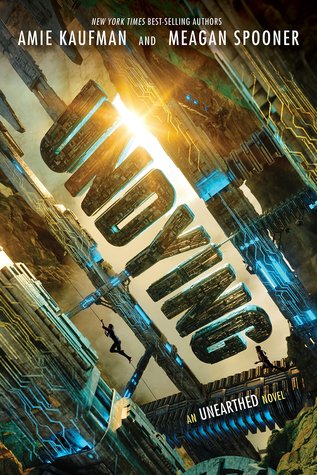 Trapped aboard the Undying's ancient spaceship and reeling from what they've learned there, scavenger Mia and academic Jules are plunged into a desperate race to warn their home planet of the danger humanity's greed has unleashed. From the mountains of Spain to the streets of Prague, the sequel to Unearthed is a white-knuckle ride that will send readers hurtling back to earth, and leave them breathless until the last page.
The earth's fate rests in Mia and Jules's hands in the epic conclusion to New York Times best-selling authors Amie Kaufman and Meagan Spooner's tomb-raiding sci-fi duology.
When The Truth Unravels by Ruth Anne Snow (Sky Pony Press)
Last month, Elin tried to kill herself.

She knows she's lucky that her parents found her in time. Lucky to be going to prom with her three best friends, like any other teen. Like it never happened. And if she has anything to say about it, no one but her best friends will ever know it did.

Jenna, Rosie, and Ket will do anything to keep Elin's secret—and to make sure it never happens again. That's why they're determined to make prom the perfect night. The night that convinces Elin that life is worth living.

Except, at prom, Elin goes missing.

Now it's up to her friends to find her. But each of the girls has her own demons to face. Ket is being blackmailed by an ex. Rosie is falling in love for the first time. And Jenna . . .

Jenna is falling apart.

And no one, not even her best friends, knows why.

Heart-wrenching and utterly impossible to put down, When the Truth Unravels follows four friends as they confront their greatest hopes and darkest secrets in one life-changing night.
The Wicked King by Holly Black (
Little, Brown)
The enchanting and bloodthirsty sequel to the New York Times bestselling novel The Cruel Prince.

You must be strong enough to strike and strike and strike again without tiring.

The first lesson is to make yourself strong.

After the jaw-dropping revelation that Oak is the heir to Faerie, Jude must keep her younger brother safe. To do so, she has bound the wicked king, Cardan, to her, and made herself the power behind the throne. Navigating the constantly shifting political alliances of Faerie would be difficult enough if Cardan were easy to control. But he does everything in his power to humiliate and undermine her even as his fascination with her remains undiminished.

When it becomes all too clear that someone close to Jude means to betray her, threatening her own life and the lives of everyone she loves, Jude must uncover the traitor and fight her own complicated feelings for Cardan to maintain control as a mortal in a Faerie world.
In An Absent Dream by Seanan McGuire (Tor)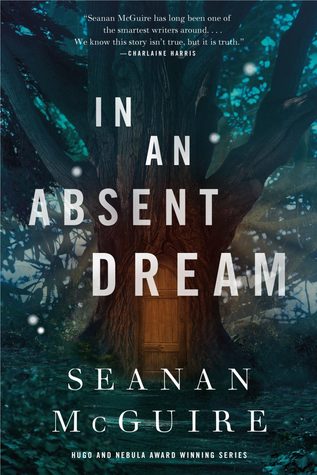 A stand-alone fantasy tale from Seanan McGuire's Alex-award winning Wayward Children series, which began in the Alex, Hugo, Nebula, and Locus Award-winning, World Fantasy Award finalist, Tiptree Honor List Every Heart a Doorway
This is the story of a very serious young girl who would rather study and dream than become a respectable housewife and live up to the expectations of the world around her. As well she should.
When she finds a doorway to a world founded on logic and reason, riddles and lies, she thinks she's found her paradise. Alas, everything costs at the goblin market, and when her time there is drawing to a close, she makes the kind of bargain that never plays out well.
For anyone . . .
The Girl King by Mimi Yu (Bloomsbury)
Two sisters become unwitting rivals in a war to claim the title of Emperor in this sweeping tale of ambition, sacrifice and betrayal for readers of Sabaa Tahir and Alwyn Hamilton.

All hail the Girl King.

Sisters Lu and Min have always understood their places as princesses of the Empire. Lu knows she is destined to become the dynasty's first female ruler, while Min is resigned to a life in her shadow. Then their father declares their male cousin Set the heir instead—a betrayal that sends the sisters down two very different paths.

Determined to reclaim her birthright, Lu goes on the run. She needs an ally—and an army—if she is to succeed. Her quest leads her to Nokhai, the last surviving wolf shapeshifter. Nok wants to keep his identity secret, but finds himself forced into an uneasy alliance with the girl whose family killed everyone he ever loved…

Alone in the volatile court, Min's hidden power awakens—a forbidden, deadly magic that could secure Set's reign…or allow Min to claim the throne herself. But there can only be one Emperor, and the sisters' greatest enemy could turn out to be each other.
Match Me If You Can by Tiana Smith (Swoon Reads)
Mia's best friend Robyn is known for her matchmaking skills, which is perfect, because homecoming is just around the corner. But Robyn refuses to set Mia up with the guy of her dreams, which forces Mia to take matters into her own hands. She uses Robyn's matchmaking service to make sure popular Vince Demetrius falls for her.

Vince asks her out, but Mia doesn't count on Logan, the persistent school newspaper photographer who seems to like her out of the blue. Now she has to choose between Vince - the guy she knows is right for her - and Logan, who insists that she give him a chance. And she needs to make sure Robyn doesn't find out that Mia's been matchmaking behind her back.

Mia has two weeks before homecoming. Can she fix the mess she made or will she have to kiss her perfect match goodbye forever?
White Stag by Kara Barbieri (Wednesday Books)
The first book in a brutally stunning series where a young girl finds herself becoming more monster than human and must uncover dangerous truths about who she is and the place that has become her home.

As the last child in a family of daughters, seventeen-year-old Janneke was raised to be the male heir. While her sisters were becoming wives and mothers, she was taught to hunt, track, and fight. On the day her village was burned to the ground, Janneke—as the only survivor—was taken captive by the malicious Lydian and eventually sent to work for his nephew Soren.

Janneke's survival in the court of merciless monsters has come at the cost of her connection to the human world. And when the Goblin King's death ignites an ancient hunt for the next king, Soren senses an opportunity for her to finally fully accept the ways of the brutal Permafrost. But every action he takes to bring her deeper into his world only shows him that a little humanity isn't bad—especially when it comes to those you care about.

Through every battle they survive, Janneke's loyalty to Soren deepens. After dangerous truths are revealed, Janneke must choose between holding on or letting go of her last connections to a world she no longer belongs to. She must make the right choice to save the only thing keeping both worlds from crumbling
Slayer by Kiersten White (Simon Pulse)
From New York Times bestselling author Kiersten White comes a brand-new series set in the world of Buffy the Vampire Slayer that introduces a new Slayer as she grapples with the responsibility of managing her incredible powers that she's just beginning to understand.

Into every generation a Slayer is born…

Nina and her twin sister, Artemis, are far from normal. It's hard to be when you grow up at the Watcher's Academy, which is a bit different from your average boarding school. Here teens are trained as guides for Slayers—girls gifted with supernatural strength to fight the forces of darkness. But while Nina's mother is a prominent member of the Watcher's Council, Nina has never embraced the violent Watcher lifestyle. Instead she follows her instincts to heal, carving out a place for herself as the school medic.

Until the day Nina's life changes forever.

Thanks to Buffy, the famous (and infamous) Slayer that Nina's father died protecting, Nina is not only the newest Chosen One—she's the last Slayer, ever. Period.

As Nina hones her skills with her Watcher-in-training, Leo, there's plenty to keep her occupied: a monster fighting ring, a demon who eats happiness, a shadowy figure that keeps popping up in Nina's dreams…

But it's not until bodies start turning up that Nina's new powers will truly be tested—because someone she loves might be next.

One thing is clear: Being Chosen is easy. Making choices is hard.
Two Can Keep a Secret by Karen M. McManus (Delacorte)
Ellery Corcoran has never been to Echo Ridge, but she's heard all about it. Her aunt went missing there at age seventeen, and five years ago the town became notorious when its Homecoming Queen was killed. Now Ellery has to move there with a grandmother she barely knows.

Malcolm Kelly grew up in the shadow of the Homecoming Queen's death, his older brother the prime suspect. His mother's remarriage vaults the Kellys into Echo Ridge's upper crust—but nobody has forgotten what Malcolm's brother might have done.

The town looks picture perfect, but it's hiding secrets. Before senior year even begins, someone's declared open season on Homecoming. They've promised to make the dance as dangerous as it was five years ago. And, almost as if to prove it, another girl goes missing.

Ellery and Malcolm, the last people to see her, are on a hunt for the truth. But the thing is, secrets are dangerous—and knowing them can be the most dangerous part of all.
Even If I Fall by Abagail Johnson (Harlequin Teen)
A year ago, Brooke Covington lost everything when her beloved older brother, Jason, confessed to the murder of his best friend, Calvin. Brooke and her family became social pariahs, broken and unable to console one another. Brooke's only solace remains the ice-skating rink, where she works but no longer lets herself dream about a future skating professionally.

When Brooke encounters Calvin's younger brother, Heath, on the side of the road and offers him a ride, everything changes. She needs someone to talk to…and so does Heath. No one else understands what it's like. Her brother, alive but gone; his brother, dead but everywhere. Soon, they're meeting in secret, despite knowing that both families would be horrified if they found out. In the place of his anger and her guilt, something frighteningly tender begins to develop, drawing them ever closer together.

But when a new secret comes out about the murder, Brooke has to choose whose pain she's willing to live with—her family's or Heath's. Because she can't heal one without hurting the other.
You Won't See Me Coming by Kristin Orlando (Swoon Reads)
After finally taking down Torres, her mother's merciless killer, Reagan and Luke have two targets on their backs and are forced into hiding. With new names, looks, and cover stories, they're living quiet, "safe" lives, but revenge comes at a steep price. Reagan's actions continue to haunt the pair and put the people they love in danger.

When Reagan discovers her best friend Harper is on the verge of being kidnapped, she and Luke defy Black Angel orders and risk blowing their cover to save their friend. After the rescue attempt goes wrong, the three friends must go on the run with an army of assassins hot on their trail and the list of trust-worthy Black Angels getting smaller and smaller. Will they make it out alive? And at what cost?

Fast-paced and suspenseful, this is the explosive finale of Kristen Orlando's Black Angel Chronicles series.
A Sky For Us Alone by Kristin Russell (Katherine Tegan Books)
In Strickland County, there isn't a lot of anything to go around. But when eighteen-year-old Harlowe Compton's brother is killed by the Praters—the family who controls everything, from the mines to the law—he wonders if the future will ever hold more than loss. Until he meets Tennessee Moore.

With Tennessee, Harlowe feels for the first time that something good might happen, that he might've found the rarest thing of all: hope. Even as she struggles with the worst of the cards she's been dealt, Tennessee makes Harlowe believe that they can dare to forge their own path—if they only give it a shot.

But as Harlowe searches for the answers behind his brother's death, his town's decay, and his family's dysfunction, he discovers truths about the people he loves—and himself—that are darker than he ever expected. Now, Harlowe realizes, there's no turning back.

A powerful story of first love, poverty, and the grip of the opioid crisis in the rural South, Kristin Russell's gorgeous debut novel asks a universal question: When hope seems lost, are dreams worth the risk?
In Paris With You by Clementine Beauvais (Wednesday Books)
A runaway bestseller in France, Clémentine Beauvais's In Paris With You is a love story you won't soon forget.

Eugene and Tatiana had fallen in love that summer ten years ago. But certain events stopped them from getting to truly know each other and they separated never knowing what could have been.

But one busy morning on the Paris metro, Eugene and Tatiana meet again, no longer the same teenagers they once were.

What happened during that summer? Does meeting again now change everything? With their lives ahead of them, can Eugene and Tatiana find a way to be together after everything?

Written in gorgeous verse, In Paris With You celebrates the importance of first love. Funny and sometimes bittersweet this book has universal appeal for anyone who has been in love.
Black Enough: Stories of Black Teenhood in America by Various YA Authors (Balzer + Bray)
Alessandra Balzer at Balzer + Bray has bought Black Enough: Stories of Black Teenhood in America, edited by NBA finalist Ibi Zoboi, a YA anthology of coming-of-age stories. The anthology features contributors Rita Williams-Garcia, Coe Booth, Dhonielle Clayton, Brandy Colbert, Renée Watson, Tracey Baptiste, Jason Reynolds, Kekla Magoon, Jay Coles, Nic Stone, Lamar Giles, Leah Henderson, Justina Ireland, Varian Johnson, Tochi Onyebuchi, Liara Tamani, and Ibi Zoboi. Ammi-Joan Paquette of the Erin Murphy Literary Agency brokered the deal for world rights.
Firestarter by Tara Sim (Sky Pony Press)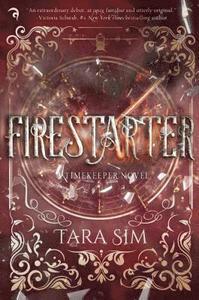 The crew of the Prometheus is intent on taking down the world's clock towers so that time can run freely. Now captives, Colton, Daphne, and the others have a stark choice: join the Prometheus's cause, or fight back in any small way they can and face the consequences. But Zavier, leader of the terrorists, has a bigger plan—to bring back the lost god of time.

As new threats emerge, loyalties must shift. No matter where the Prometheus goes—Prague, Austria, India—nowhere is safe, and every second ticks closer toward the eleventh hour. Walking the line between villainy and heroism, each will have to choose what's most important: saving those you love at the expense of the many, or making impossible sacrifices for the sake of a better world.
What Momma Left Me by Renee Watson (Bloomsbury)
Rediscover New York Times bestselling, Newbery Honor- and Coretta Scott King Author Award-winning author Renée Watson's heart-rending debut, about one girl's journey to reconnect to joy.

Serenity is good at keeping secrets, and she's got a whole lifetime's worth of them. Her mother is dead, her father is gone, and starting life over at her grandparents' house is strange. Luckily, certain things seem to hold promise: a new friend who makes her feel connected, and a boy who makes her feel seen. But when her brother starts making poor choices, her friend is keeping her own dangerous secret, and her grandparents put all of their trust in a faith that Serenity isn't sure she understands, it is the power of love that will repair her heart and keep her sure of just who she is.

Renée Watson's stunning writing shines in this powerful and ultimately uplifting novel.
Stealing Snow #2 by Danielle Paige (Bloomsbury)
January 15th
Stain by A. G. Howard (Abrams/Amulet)
A high-fantasy gothic fairytale inspired by Hans Christian Andersen's The Princess and the Pea.

Once upon a nightmare, her fairytale begins...

After Lyra—a princess incapable of speech or sound—is cast out of her kingdom of daylight by her wicked aunt, a witch saves her life, steals her memories, and raises her in an enchanted forest . . . disguised as a boy known only as Stain. Meanwhile, in Lyra's rival kingdom, the prince of thorns and night is dying, and the only way for him to break his curse is to wed the princess of daylight, for she is his true equal. As Lyra finds her way back to her identity, an impostor princess prepares to steal her betrothed prince and her crown. To win back her kingdom, save the prince, and make peace with the land of the night, Lyra must be loud enough to be heard without a voice, and strong enough to pass a series of tests—ultimately proving she's everything a traditional princess is not.
The 96 Words for Love by Rachel Roy and Ava Dash (Jimmy Paterson)
Raya Liston is 17-years-old and college-bound for UCLA, where she plans to study English. With her future wide open before her, she's never felt more excited — or more trapped. So when her beloved grandmother dies unexpectedly, Raya decides to take a trip to the ashram in India where her grandmother met and fell in love with her grandfather. There, she hopes to find some clarity about who she is and what she's met to do. There to help with the journey are a cousin who's equal parts infuriating and motivating, a local girl who loves to read, and a mysterious boy who teaches her that in Sanskrit there are 96 different words for love — and infinite ways to feel them all. This modern interpretation of the Indian legend of Shakuntala and Dushyanta is an unforgettable coming-of-age tale about finding a future in the search for your roots.
The Gilded Wolves by Roshani Chokshi (St. Martins Press)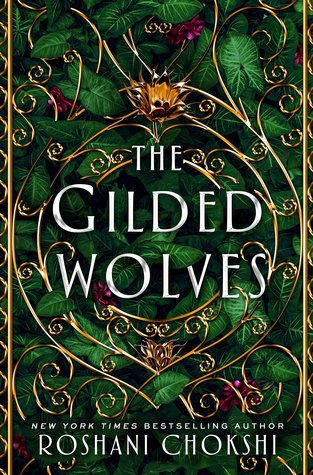 Set in a darkly glamorous world The Gilded Wolves is full of mystery, decadence and dangerous but thrilling adventure.

Paris, 1889: The world is on the cusp of industry and power, and the Exposition Universelle has breathed new life into the streets and dredged up ancient secrets. In this city, no one keeps tabs on secrets better than treasure-hunter and wealthy hotelier, Séverin Montagnet-Alarie. But when the all-powerful society, the Order of Babel, seeks him out for help, Séverin is offered a treasure that he never imagined: his true inheritance. To find the ancient artifact the Order seeks, Séverin will need help from a band of experts:

An engineer with a debt to pay. A historian who can't yet go home. A dancer with a sinister past. And a brother in all but blood, who might care too much.

Together, they'll have to use their wits and knowledge to hunt the artifact through the dark and glittering heart of Paris. What they find might change the world, but only if they can stay alive.
Famous in a Small Town by Emma Mills (Henry Holt)
For Sophie, small-town life has never felt small. She has the Yum Yum Shoppe, with its famous fourteen flavors of ice cream; her beloved marching band, the pride and joy of Acadia High (even if the football team disagrees); and her four best friends, loving and infuriating, wonderfully weird and all she could ever ask for.

Then August moves in next door. A quiet guy with a magnetic smile, August seems determined to keep everyone at arm's length. Sophie in particular.

Country stars, revenge plots, and a few fake kisses (along with some excellent real ones) await Sophie in this hilarious, heartfelt story.
Pretty in Punxsutawney by Laurie Boyle Crompton (Blink)
A Groundhog Day meets Pretty in Pink mashup from author Laurie Boyle Crompton, Pretty in Punxsutawney tells the tale of a girl willing to look beneath the surface to see people for who they really are.

Andie is the type of girl who always comes up with the perfect thing to say…after it's too late to say it. She's addicted to romance movies—okay, all movies—but has yet to experience her first kiss. After a move to Punxsutawney, PA, for her senior year, she gets caught in an endless loop of her first day at her new school, reliving those 24 hours again and again.

Convinced the curse will be broken when she meets her true love, Andie embarks on a mission: infiltrating the various cliques to find the one boy who can break the spell. What she discovers along the way is that people who seem completely different can often share the very same hopes, dreams, and hang-ups. And that even a day that has been lived over and over can be filled with unexpected connections and plenty of happy endings.
The Art of Losing by Lizzy Mason (Soho Teen)
When 17-year-old Harley's boyfriend drives drunk, an accident leaves her sister Audrey with amnesia. Audrey has no memory of what she did with Harley's boyfriend or of how they betrayed her. But Harley can't forget it.

While Harley tries to forgive her sister, she reconnects with Rafael, an old friend who's fresh out of rehab and full of advice. With his help, Harley starts to understand addiction as she works through her feelings and tries to let go of what happened. But when Rafael disappoints her too, Harley learns when to accept the things she can't change…and when to fight for what she wants.
Our Year of Maybe by Rachel Lynn Solomon (Simon Pulse)
Aspiring choreographer Sophie Orenstein would do anything for Peter Rosenthal-Porter, who's been on the kidney transplant list as long as she's known him. Peter, a gifted pianist, is everything to Sophie: best friend, musical collaborator, secret crush. When she learns she's a match, donating a kidney is an easy, obvious choice. She can't help wondering if after the transplant, he'll love her back the way she's always wanted.

But Peter's life post-transplant isn't what either of them expected. Though he once had feelings for Sophie too, he's now drawn to Chase, the guitarist in a band that happens to be looking for a keyboardist. And while neglected parts of Sophie's world are calling to her—dance opportunities, new friends, a sister and niece she barely knows—she longs for a now-distant Peter more than ever, growing increasingly bitter he doesn't seem to feel the same connection.

Peter fears he'll forever be indebted to her. Sophie isn't sure who she is without him. Then one blurry, heartbreaking night twists their relationship into something neither of them recognizes, leading them to question their past, their future, and whether their friendship is even worth fighting for.
Echo North by Johanna Ruth Meyer (Page Street)
Described as "Epic, musical,and tender" by Kirkus, and listed as one of the most anticipated 2018 YA releases on B&N.com, Joanna's debut, Beneath the Haunting Sea, has generated great buzz. With a return of her lyrical writing and masterful storytelling, both returning and new readers will fall in love with Echo North. Lush, darkly romantic, and suspenseful, Echo North weaves a tale of bravery, adventure, and heartbreak.

Echo Alkaev's safe and carefully structured world falls apart after her father leaves for the city and mysteriously disappears. Believing he is lost forever, Echo is shocked to find him half-frozen in the winter forest six months later, guarded by a strange talking wolf—the same creature who attacked her as a child. The wolf presents Echo with an offer: for her to come and live with him for a year. But there is more to the wolf than Echo realizes.

In his enchanted house beneath a mountain, Echo discovers centuries-old secrets, a magical library full of books-turned-mirrors, and a young man named Hal who is trapped inside of them. As the year ticks by, Echo must solve the mystery of the wolf's enchantment before her time is up—otherwise Echo, the wolf, and Hal will be lost forever.
Let's Go Swimming on Doomsday by Natalie C. Parker (Putnam)
When Abdi's family is kidnapped, he's forced to do the unthinkable: become a child soldier with the ruthless jihadi group Al Shabaab. In order to save the lives of those he loves, and earn their freedom, Abdi agrees to be embedded as a spy within the militia's ranks and to send dispatches on their plans to the Americans. The jihadists trust Abdi immediately because his older brother, Dahir, is already one of them, protégé to General Idris, aka the Butcher. If Abdi's duplicity is discovered, he will be killed.

For weeks, Abdi trains with them, witnessing atrocity after atrocity, becoming a monster himself, wondering if he's even pretending anymore. He only escapes after he is forced into a suicide bomber's vest, which still leaves him stumps where two of his fingers used to be and his brother near death. Eventually, he finds himself on the streets of Sangui City, Kenya, stealing what he can find to get by, sleeping nights in empty alleyways, wondering what's become of the family that was stolen from him. But everything changes when Abdi's picked up for a petty theft, which sets into motion a chain reaction that forces him to reckon with a past he's been trying to forget.
January 22nd
Ruse by Cindy Pon (Simon Pulse)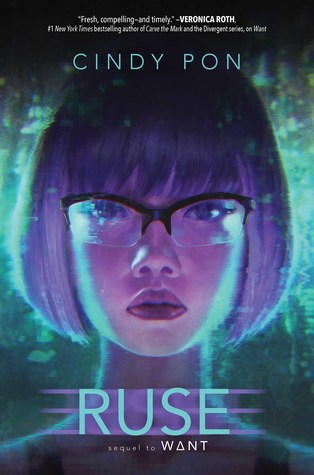 In near-future Shanghai, a group of teens have their world turned upside down when one of their own is kidnapped in this action-packed follow-up to the "positively chilling" sci-fi thriller Want.

Jason Zhou, his friends, and Daiyu are still recovering from the aftermath of bombing Jin Corp headquarters. But Jin, the ruthless billionaire and Daiyu's father, is out for blood. When Lingyi goes to Shanghai to help Jany Tsai, a childhood acquaintance in trouble, she doesn't expect Jin to be involved. And when Jin has Jany murdered and steals the tech she had refused to sell him, Lingyi is the only one who has access to the encrypted info, putting her own life in jeopardy.

Zhou doesn't hesitate to fly to China to help Iris find Lingyi, even though he's been estranged from his friends for months. But when Iris tells him he can't tell Daiyu or trust her, he balks. The reunited group play a treacherous cat and mouse game in the labyrinthine streets of Shanghai, determined on taking back what Jin had stolen.

When Daiyu appears in Shanghai, Zhou is uncertain if it's to confront him or in support of her father. Jin has proudly announced Daiyu will be by his side for the opening ceremony of Jin Tower, his first "vertical city." And as hard as Zhou and his friends fight, Jin always gains the upper hand. Is this a game they can survive, much less win?
The Kingdom of Copper by S.A. Chakraborty (Harper Voyager)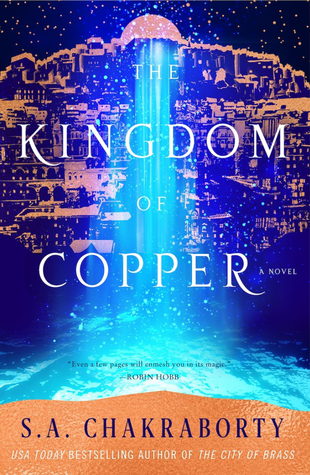 S. A. Chakraborty continues the sweeping adventure begun in The City of Brass—"the best adult fantasy I've read since The Name of the Wind" (#1 New York Times bestselling author Sabaa Tahir)—conjuring a world where djinn summon flames with the snap of a finger and waters run deep with old magic; where blood can be dangerous as any spell, and a clever con artist from Cairo will alter the fate of a kingdom.

Nahri's life changed forever the moment she accidentally summoned Dara, a formidable, mysterious djinn, during one of her schemes. Whisked from her home in Cairo, she was thrust into the dazzling royal court of Daevabad—and quickly discovered she would need all her grifter instincts to survive there.

Now, with Daevabad entrenched in the dark aftermath of the battle that saw Dara slain at Prince Ali's hand, Nahri must forge a new path for herself, without the protection of the guardian who stole her heart or the counsel of the prince she considered a friend. But even as she embraces her heritage and the power it holds, she knows she's been trapped in a gilded cage, watched by a king who rules from the throne that once belonged to her family—and one misstep will doom her tribe.

Meanwhile, Ali has been exiled for daring to defy his father. Hunted by assassins, adrift on the unforgiving copper sands of his ancestral land, he is forced to rely on the frightening abilities the marid—the unpredictable water spirits—have gifted him. But in doing so, he threatens to unearth a terrible secret his family has long kept buried.

And as a new century approaches and the djinn gather within Daevabad's towering brass walls for celebrations, a threat brews unseen in the desolate north. It's a force that would bring a storm of fire straight to the city's gates . . . and one that seeks the aid of a warrior trapped between worlds, torn between a violent duty he can never escape and a peace he fears he will never deserve.
The Field Guide to the North American Teenager by Ben Phillipe (Balzer + Bray)
Norris Kaplan is clever, cynical, and quite possibly too smart for his own good. A black French Canadian, he knows from watching American sitcoms that those three things don't bode well when you are moving to Austin, Texas. Plunked into a new high school and sweating a ridiculous amount from the oppressive Texas heat, Norris finds himself cataloging everyone he meets: the Cheerleaders, the Jocks, the Loners, and even the Manic Pixie Dream Girl. Making a ton of friends has never been a priority for him, and this way he can at least amuse himself until it's time to go back to Canada, where he belongs.

Yet, against all odds, those labels soon become actual people to Norris. Be it loner Liam, who makes it his mission to befriend Norris, or Madison the beta cheerleader, who is so nice that it has to be a trap. Not to mention Aarti the Manic Pixie Dream Girl, who might, in fact, be a real love interest in the making. He even starts playing actual hockey with these Texans.

But the night of the prom, Norris screws everything up royally. As he tries to pick up the pieces, he realizes it might be time to stop hiding behind his snarky opinions and start living his life—along with the people who have found their way into his heart.
The Birds, the Bees and You and Me by Olivia Hinebaugh (Swoon Reads)
Seventeen-year-old Lacey Burke is the last person on the planet who should be doling out sex advice. For starters, she's never even kissed anyone, and she hates breaking the rules. Up until now, she's been a straight-A music geek that no one even notices. All she cares about is jamming out with her best friends, Theo and Evita.

But then everything changes.

When Lacey sees first-hand how much damage the abstinence-only sex-ed curriculum of her school can do, she decides to take a stand and starts doling out wisdom and contraception to anyone who seeks her out in the girls' restroom. But things with Theo become complicated quickly, and Lacey is soon not just keeping everyone else's secrets, but hers as well.
The Cold Is In Her Bones by Peternelle van Arsdale (McElderry Books)
One girl must uncover secrets of the past to save her friend from a terrible curse in this dark and mesmerizing story of love, revenge, and redemption inspired by the myth of Medusa.

Milla knows two things to be true: Demons are real, and fear will keep her safe.

Milla's whole world is her family's farm. She is never allowed to travel to the village and her only friend is her beloved older brother, Niklas. When a bright-eyed girl named Iris comes to stay, Milla hopes her loneliness might finally be coming to an end. But Iris has a secret she's forbidden to share: The village is cursed by a demon who possesses girls at random, and the townspeople live in terror of who it will come for next.

Now, it seems, the demon has come for Iris. When Iris is captured and imprisoned with other possessed girls, Milla leaves home to rescue her and break the curse forever. Her only company on the journey is a terrible new secret of her own: Milla is changing, too, and may soon be a demon herself.

Suspenseful and vividly imagined, The Cold Is in Her Bones is a novel about the dark, reverberating power of pain, the yearning to be seen and understood, and the fragile optimism of love.
Someday We Will Fly by Rachel DeWoskin (Viking)
Warsaw, Poland. The year is 1940 and Lillia is 15 when her mother, Alenka, disappears and her father flees with Lillia and her younger sister, Naomi, to Shanghai, one of the few places that will accept Jews without visas. There they struggle to make a life; they have no money, there is little work, no decent place to live, a culture that doesn't understand them. And always the worry about Alenka. How will she find them? Is she still alive?

Meanwhile Lillia is growing up, trying to care for Naomi, whose development is frighteningly slow, in part from malnourishment. Lillia finds an outlet for her artistic talent by making puppets, remembering the happy days in Warsaw when they were circus performers. She attends school sporadically, makes friends with Wei, a Chinese boy, and finds work as a performer at a "gentlemen's club" without her father's knowledge.

But meanwhile the conflict grows more intense as the Americans declare war and the Japanese force the Americans in Shanghai into camps. More bombing, more death. Can they survive, caught in the crossfire?
The Truth About Leaving by Natalie Blitt (Amberjack)
Lucy Green thought she had her senior year in the bag. Cute boyfriend? Check. College plan? Check.

But when her boyfriend dumps her the week before school starts and she literally stumbles into Dov, the new Israeli transfer student, on her first day of school, Lucy's carefully mapped-out future crumbles.

Determined to have a good senior year, and too busy trying to hold her family together while her mom is across the country working, Lucy ignores the attraction she feels to Dov. But soon, Lucy and Dov's connection is undeniable. Lucy begins to realize that sometimes, you have to open yourself up to chance. Even if the wrong person at the wrong time is a boy whose bravery you admire and who helps you find your way back to yourself.
The Vanishing by Maurenn Johnson (Katherine Tegan Books)
All Stevie Bell wanted was to find the key to the Ellingham mystery, but instead she found her classmate dead. And while she solved that murder, the crimes of the past are still waiting in the dark. Just as Stevie feels she's on the cusp of putting it together, her parents pull her out of Ellingham academy.

For her own safety they say. She must move past this obsession with crime. Now that Stevie's away from the school of topiaries and secret tunnels, and her strange and endearing friends, she begins to feel disconnected from the rest of the world. At least she won't have to see David anymore. David, who she kissed. David, who lied to her about his identity—son of despised politician Edward King. Then King himself arrives at her house to offer a deal: He will bring Stevie back to Ellingham immediately. In return, she must play nice with David. King is in the midst of a campaign and can't afford his son stirring up trouble. If Stevie's at school, David will stay put.

The tantalizing riddles behind the Ellingham murders are still waiting to be unraveled, and Stevie knows she's so close. But the path to the truth has more twists and turns than she can imagine—and moving forward involves hurting someone she cares for. In New York Times bestselling author Maureen Johnson's second novel of the Truly Devious series, nothing is free, and someone will pay for the truth with their life.
Imprison the Sky by A.C. Gaughen (Bloomsbury)
The sweeping Elementae series continues with more elemental magic and heart-stopping romance, perfect for fans of Sarah J. Maas.

Aspasia might be the captain of her own ship, but she isn't free. Forced to find and bring slaves to her own cruel slaver, Cyrus, Aspasia tries to free as many women, children, and Elementae—those who can control earth, air, fire, and water—as she can. With her crew, Aspasia commands the seas and skies on her flying ship, but she is desperate to find her younger siblings who were kidnapped years ago.
When she frees a young man with whispers of Elementae magic, Aspasia finds herself drawn to him. Kairos joins her crew, and she learns that he is the brother of the queen of the Bone Lands, who is leading a rebellion against her husband. Aspasia soon finds herself in the middle of a brewing war, but she'll have to outrun Cyrus—and worse—if she's going to fight for her family and her freedom.
Unnatural Disasters by Jeff Hirsch (Clarion Books)
Will the Class of 2038 be the last class ever?

Lucy and her boyfriend have been planning an epic post-graduation trip for months, despite the unstable world they live in. But when everyone's phones start to ring during prom, Lucy knows something terrible has happened—something new. Decades of climate change have taken their toll, religious extremism is spreading, refugees have nowhere left to turn, and terrorism is common. But this is worse. Far worse.
Ship of Smoke and Steel by Django Wexler (Tor Teen)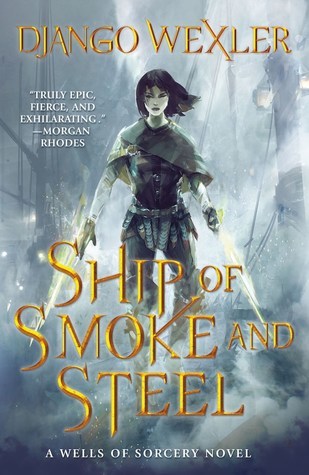 Ship of Smoke and Steel is the launch of a cinematic, action-packed epic fantasy trilogy for fans of Leigh Bardugo and The Legend of Korra.

In the lower wards of Kahnzoka, the great port city of the Blessed Empire, eighteen-year-old ward boss Isoka comes to collect when there's money owing. When her ability to access the Well of Combat is discovered by the Empire—an ability she should have declared and placed at His Imperial Majesty's service—she's sent on an impossible mission: steal Soliton, a legendary ghost ship—a ship from which no one has ever returned. If she fails, her sister's life is forfeit.
Only a Breath Apart by Katie McGarry (Tor Teen)
Are our destinies written in stone? Do we become nothing more than the self-fulfilling prophesies of other people's opinions? Or can we dare to become who we believe we were born to be?


Jesse Jameson is in line to inherit the land that's been in his family for generations--there's just one catch: to prove his maturity, he has to win the approval of his former best friend, Scarlett Copeland, and her father. But when Jesse finds out that Scarlett's father is abusing her, he must decide what truly matters most: his family's land or helping the girl he's fallen in love with.
Circle of Shadows by Evelyn Skye (Balzer + Bray)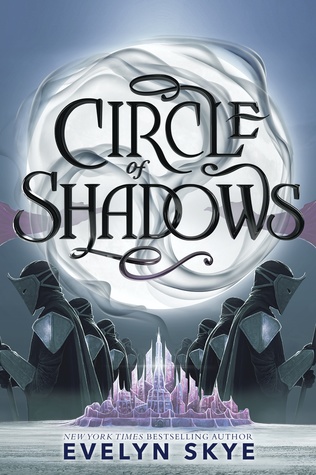 Sora can move as silently as a ghost and hurl throwing stars with lethal accuracy. Her gemina, Daemon, can win any physical fight blindfolded and with an arm tied behind his back. They are apprentice warriors of the Society of Taigas—marked by the gods to be trained in magic and the fighting arts to protect the kingdom of Kichona.

As their graduation approaches, Sora and Daemon look forward to proving themselves worthy of belonging to the elite group—but in a kingdom free of violence since the Blood Rift Rebellion many years ago, it's been difficult to make their mark. So when Sora and Daemon encounter a strange camp of mysterious soldiers while on a standard scouting mission, they decide the only thing to do to help their kingdom is to infiltrate the group.Taking this risk will change Sora's life forever—and lead her on a mission of deception that may fool everyone she's ever loved.
January 29th
Fall in love, break the curse.

It once seemed so easy to Prince Rhen, the heir to Emberfall. Cursed by a powerful enchantress to repeat the autumn of his eighteenth year over and over, he knew he could be saved if a girl fell for him. But that was before he learned that at the end of each autumn, he would turn into a vicious beast hell-bent on destruction. That was before he destroyed his castle, his family, and every last shred of hope.

Nothing has ever been easy for Harper Lacy. With her father long gone, her mother dying, and her brother barely holding their family together while constantly underestimating her because of her cerebral palsy, she learned to be tough enough to survive. But when she tries to save someone else on the streets of Washington, DC, she's instead somehow sucked into Rhen's cursed world.

Break the curse, save the kingdom.

A prince? A monster? A curse? Harper doesn't know where she is or what to believe. But as she spends time with Rhen in this enchanted land, she begins to understand what's at stake. And as Rhen realizes Harper is not just another girl to charm, his hope comes flooding back. But powerful forces are standing against Emberfall . . . and it will take more than a broken curse to save Harper, Rhen, and his people from utter ruin.
King of Scars by Leigh Bardugo (Imprint)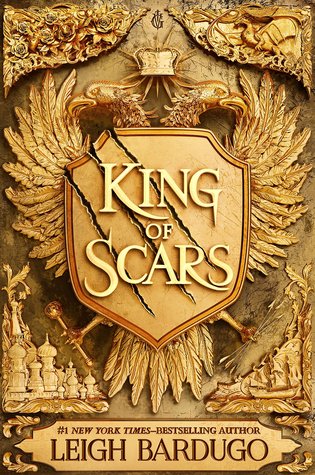 Nikolai Lantsov has always had a gift for the impossible. No one knows what he endured in his country's bloody civil war—and he intends to keep it that way. Now, as enemies gather at his weakened borders, the young king must find a way to refill Ravka's coffers, forge new alliances, and stop a rising threat to the once-great Grisha Army.

Yet with every day a dark magic within him grows stronger, threatening to destroy all he has built. With the help of a young monk and a legendary Grisha Squaller, Nikolai will journey to the places in Ravka where the deepest magic survives to vanquish the terrible legacy inside him. He will risk everything to save his country and himself. But some secrets aren't meant to stay buried—and some wounds aren't meant to heal.
The

First True Thing by Claire Needell
(HarperTeen)
I stare at the text from Hannah and toss my phone on the bed.
In the two weeks since her drunken bike accident on the so-called Death Wish Path, Marcelle has been forced to look deeply at her own life. She's clean and sober, attending a tough-love version of after-school rehab, and barely hanging out with her user friends. Then one night she gets a mysterious text from her best friend, Hannah.
It's a small lie. But one lie could lead Marcelle back to a dark, dangerous place, and Marcelle has learned in group therapy not to enable her drug-using friends. But it's Hannah: beautiful, messed-up, in-deeper-than-anyone-knows Hannah. So Marcelle gives in.
The next morning, Hannah is missing. Marcelle was the last one to hear from her…and now she's lying to everyone—her parents, Hannah's mom, and Hannah's troubled boyfriend, Robert Senna.
How long can Marcelle go on before she admits to herself what she has to do? If she comes clean about what she knows, can she save Hannah?
Claire Needell's powerful novel explores the risk of substance abuse, and what it means to take control of your life and your future when it seems like the only path forward is the one that will take all of your courage.
Ransacker by Emmy Laybourne (Fiewel and Friends)
Rare powers. Precious metals. Deadly greed.

Sissel Hemstad and her siblings have been living peacefully in a small town in Montana, trying to blend-in and escape the violent events that haunt them, but they've all been tricked -- James Peavy, the handsome young man courting Sissel is secretly a Pinkerton spy.

The Hemstads possess supernatural powers bestowed upon their family by the ancient Norse gods. Now Sissel, the youngest at 16, discovers her gift: she is a Ransacker. She can find gold and other precious metals and pull them to her. Hers is an awesome and dangerous gift.

If James discovers her secret, he will undoubtedly report back to his boss, the ruthless Baron Fjelstad who wants desperately to control the Hemstads. But James is not the only person interested in Sissel. She's also caught the attention of a local mine owner, Isaiah McKray. He is convinced Sissel has a lucky touch when it comes to finding gold.

Sissel is torn between the two men, both determined to have her secrets. With betrayal lurking around every corner, Sissel must tread carefully. Harnessing her powers could summon great fortune… or doom them all.
Just For Clicks by Kara McDowell (Amberjack)
Mommy blogs are great . . . unless the blog happens to belong to your mom.

Twin sisters Claire & Poppy are accidental social media stars thanks to Mom going viral when they were babies. Now, as teens, they're expected to contribute by building their own brand. Attending a NY fashion week and receiving fan mail is a blast. Fending off internet trolls and would-be kidnappers? Not so much. Poppy embraces it. Claire hates it. Will anybody accept her as "just Claire"? And what should Claire do about Mom's old journals? The handwritten entries definitely don't sound like Mom's perfect blog persona. Worse, one of them divulges a secret that leaves Claire wondering what else in her life might be nothing but a sham...
The Love and Lies of Ruksana Ali by Sabina Khan (Scholastic Press)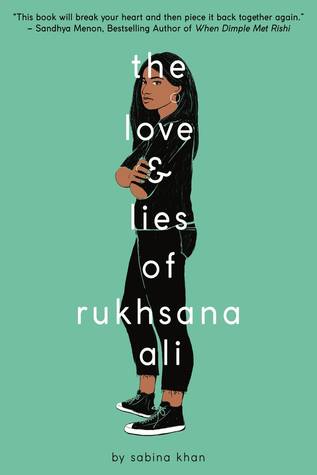 Seventeen-year-old Rukhsana Ali tries her hardest to live up to her conservative Muslim parents' expectations, but lately she's finding that harder and harder to do. She rolls her eyes instead of screaming when they blatantly favor her brother and she dresses conservatively at home, saving her crop tops and makeup for parties her parents don't know about. Luckily, only a few more months stand between her carefully monitored life in Seattle and her new life at Caltech, where she can pursue her dream of becoming an engineer.

But when her parents catch her kissing her girlfriend Ariana, all of Rukhsana's plans fall apart. Her parents are devastated; being gay may as well be a death sentence in the Bengali community. They immediately whisk Rukhsana off to Bangladesh, where she is thrown headfirst into a world of arranged marriages and tradition. Only through reading her grandmother's old diary is Rukhsana able to gain some much needed perspective.

Rukhsana realizes she must find the courage to fight for her love, but can she do so without losing everyone and everything in her life?
That's Not What I Heard by Stephanie Kate Strohm (
Scholastic)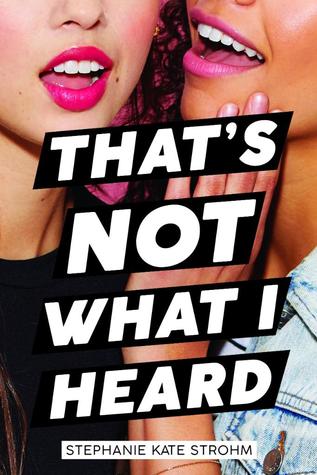 What did you hear?

Kimberly Landis-Lilley and Teddy Lin are over. Yes, the Kim and Teddy broke up.

At least that's what Phil Spooner thinks he overheard and then told Jess Howard, Kim's best friend. Something about Teddy not liking Kim's Instas? Or was it that Teddy is moving to Italy and didn't want to do long distance? Or that Kim slid into someone else's DMs?

Jess told her boyfriend, Elvis, that he needs to be on Kim's side. Especially if he wants to keep her as his girlfriend. But Elvis is also Teddy's best friend.

Now, Kim's run out of school for the day. Jess is furious. Elvis is confused. And half the lunch period won't talk to Teddy. Even the teachers have taken sides.

William Henry Harrison High will never be the same again!
Goodbye Perfect by Sara Barnard (Simon Pulse)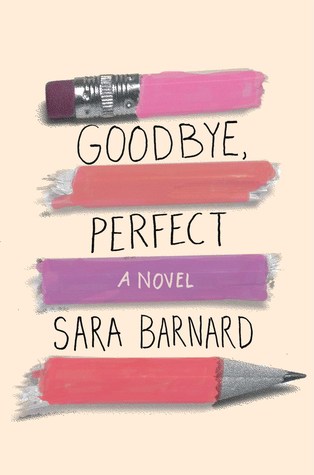 When I was wild, you were steady . . .
Now you are wild - what am I?

Eden McKinley knows she can't count on much in this world, but she can depend on Bonnie, her solid, steady, straight-A best friend. So it's a bit of a surprise when Bonnie runs away with the boyfriend Eden knows nothing about five days before the start of their GCSEs. Especially when the police arrive on her doorstep and Eden finds out that the boyfriend is actually their music teacher, Mr Cohn.

Sworn to secrecy and bound by loyalty, only Eden knows Bonnie's location, and that's the way it has to stay. There's no way she's betraying her best friend. Not even when she's faced with police questioning, suspicious parents and her own growing doubts.

As the days pass and things begin to unravel, Eden is forced to question everything she thought she knew about the world, her best friend and herself.
Spin by Lamar Giles (Scholastic)
Sixteen-year-old Paris Secord's (aka DJ ParSec) career--and life--has come to an untimely end, and the local music scene is reeling. No one is feeling the pain more than her shunned pre-fame best friend, Kya, and Paris's chief groupie, Fuse. But suspicion trumps grief, and since each suspects the other of Paris's murder, they're locked in a high-stakes game of public accusations and sabotage.

Everyone in the ParSec Nation (DJ ParSec's local media base)--including the killer--is content to watch it play out, until Kya and Fuse discover a secret: Paris was on the verge of major deal that would've catapulted her to superstar status on a national level, leaving her old life (and old friends) behind. With the new info comes new motives. New suspects. And a fandom that shows its deadly side. As Kya and Fuse come closer to the twisted truth, the killer's no longer amused. But murdering Paris was simple enough, so getting rid of her nobody-friends shouldn't be an issue...
The Dead Queens Club by Hannah Capin (Inkyard Press)
What do a future ambassador, an overly ambitious Francophile, a hospital-volunteering Girl Scout, the new girl from Cleveland, the junior cheer captain, and the vice president of the debate club have in common? It sounds like the ridiculously long lead-up to an astoundingly absurd punchline, right? Except it's not. Well, unless my life is the joke, which is kind of starting to look like a possibility given how beyond soap opera it's been since I moved to Lancaster. But anyway, here's your answer: we've all had the questionable privilege of going out with Lancaster High School's de facto king. Otherwise known as my best friend. Otherwise known as the reason I've already helped steal a car, a jet ski, and one hundred spray-painted water bottles when it's not even Christmas break yet. Otherwise known as Henry. Jersey number 8.

Meet Cleves. Girlfriend number four and the narrator of The Dead Queens Club, a young adult retelling of Henry VIII and his six wives. Cleves is the only girlfriend to come out of her relationship with Henry unscathed—but most breakups are messy, right? And sometimes tragic accidents happen…twice…
The Music of What Happens by Bill Konigsburg (Scholastic Press)
Max: Chill. Sports. Video games. Gay and not a big deal, not to him, not to his mom, not to his buddies. And a secret: An encounter with an older kid that makes it hard to breathe, one that he doesn't want to think about, ever.

Jordan: The opposite of chill. Poetry. His "wives" and the Chandler Mall. Never been kissed and searching for Mr. Right, who probably won't like him anyway. And a secret: A spiraling out of control mother, and the knowledge that he's the only one who can keep the family from falling apart.

Throw in a rickety, 1980s-era food truck called Coq Au Vinny. Add in prickly pears, cloud eggs, and a murky idea of what's considered locally sourced and organic. Place it all in Mesa, Arizona, in June, where the temp regularly hits 114. And top it off with a touch of undeniable chemistry between utter opposites.

Over the course of one summer, two boys will have to face their biggest fears and decide what they're willing to risk -- to get the thing they want the most.
Song of the Dead by Sarah Glenn Marsh (Razorbill)
The Dead must stay buried.

Karthia is nothing like it used to be. The kingdom's borders are open for the first time in nearly three hundred years, and raising the dead has been outlawed. Odessa is determined to explore the world beyond Karthia's waters, hoping to heal a heart broken in more ways than she can count. But with Meredy joining the ocean voyage, vanquishing her sorrow will be a difficult task.

Despite the daily reminder of the history they share, Odessa and Meredy are fascinated when their journey takes them to a land where the Dead rule the night and dragons roam the streets. Odessa can't help being mesmerized by the new magic--and by the girl at her side. But just as she and Meredy are beginning to explore the new world, a terrifying development in Karthia summons them home at once.

Growing political unrest on top of threats from foreign invaders means Odessa and Meredy are thrust back into the lives they tried to leave behind while specters from their past haunt their tenuous relationship. Gathering a force big enough to ward off enemies seems impossible, until one of Queen Valoria's mages creates a weapon that could make them invincible. As danger continues to mount inside the palace, Odessa fears that without the Dead, even the greatest invention won't be enough to save their fates.

In this enthralling, heartrending sequel to Reign of the Fallen, Odessa faces the fight of her life as the boundaries between the Dead and the living are challenged in a way more gruesome than ever before.
The Lonely Dead by April Henry (Macmillan)
A killer is on the loose, and only one girl has the power to find him. But in this genre-bending YA thriller, she must first manage to avoid becoming a target herself.

For Adele, the dead aren't really dead. She can see them and even talk to them. But she's spent years denying her gift. When she encounters her ex best friend Tori in a shallow grave in the woods and realizes that Tori is actually dead -- that gift turns into a curse. Without an alibi, Adele becomes the prime suspect in Tori's murder. She must work with Tori's ghost to find the real killer. But what if the killer finds Adele first?

Master mystery-write April Henry adds a chilling paranormal twist to this incredibly suspenseful young adult novel.
Death Prefers Blondes by Caleb Roehrig (Fiewel and Friends)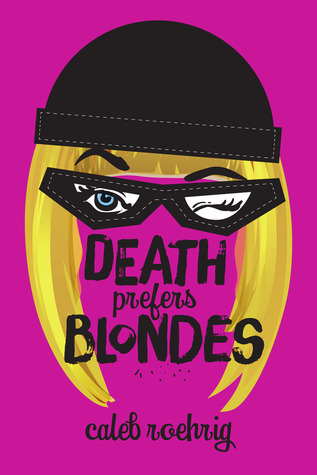 This high-stakes YA thriller features a rebel heiress and butt-
kicking, jewel-thieving drag queens from Caleb Roehrig, author of Last Seen Leaving, a Buzzfeed Best YA novel of 2016.

Margo Manning has never seen eye to eye with her wealthy industrialist father, Hugo. Headstrong and ignored, she lives a life of spoiled indolence by day—and high crime by night. Aided by a crew of acrobatic young men (dressed in wigs and high heels) she performs a series of daring and extravagant jewel heists across the LA area. Both in and out of disguise, Margo is in all the headlines.

But when Hugo Manning's murdered by his second-in-command, Margo must grow up overnight. Her father's killer wants to take Manning Enterprises in a shocking new direction, and will wipe out any obstacle in his path to do it—including the daughter slated to inherit a sizable share of the business. With no one to trust but her flamboyant and feisty band of fellow thieves, Margo must reclaim her birthright, or die trying.
Come Find Me by Megan Miranda (Crown Books)
From the New York Times bestselling author of All the Missing Girls and The Perfect Stranger comes a captivating thriller about two teens who connect when each discovers a mysterious radio frequency, which suggests their family tragedies are mysteriously connected.

After surviving an infamous family tragedy, sixteen-year-old Kennedy Jones has made it her mission to keep her brother's search through the cosmos alive. But then something disturbs the frequency on his radio telescope--a pattern registering where no signal should transmit.

In a neighboring county, seventeen-year-old Nolan Chandler is determined to find out what really happened to his brother, who disappeared the day after Nolan had an eerie premonition. There hasn't been a single lead for two years, until Nolan picks up an odd signal--a pattern coming from his brother's bedroom.

Drawn together by these strange signals--and their family tragedies--Kennedy and Nolan search for the origin of the mysterious frequency. But the more they uncover, the more they believe that everything's connected--even their pasts--as it appears the signal is meant for them alone, sharing a message that only they can understand. Is something coming for them? Or is the frequency warning them about something that's already here?
Practically Ever After by Isabel Bandeira (Spencer Hill Press)
Ever practical Grace Correa has planned the perfect life.

She has Leia, the perfect girlfriend, amazing friends, is part of Pine Central's glitterati, and has been accepted into her first-choice university guaranteeing one of the best paying jobs in the country. To Grace, life is an equation where everything can be perfectly calculated to ensure maximum success and the perfect future.

The problem is that life has a funny way of getting in the way of plans.

With high school rushing to an end, Grace's plans start falling apart. The "piece of cake" final design project is anything but easy, everyone seems to need everything from her, her schedule is a mess, and after a massive fight, all signs say that breaking up with Leia is the practical choice for both of them. Especially since long distance college relationships never seem to last. Except…Grace starts to wonder for the first time in her life if she messed up her calculations.

What can a practical person do when love is the least practical choice?