September 1st
This is What it Feels Like by Rebecca Barrow (HarperTeen)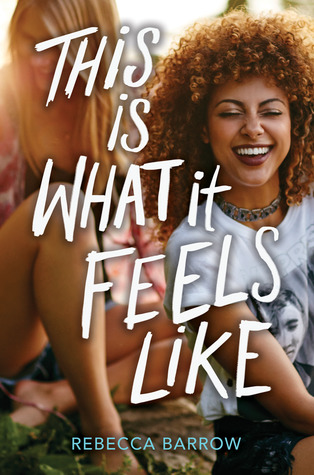 It doesn't matter what the prize for the Sun City Originals contest is this year.

Who cares that's it's fifteen grand? Who cares about a gig opening for one of the greatest bands to ever play this town?

Not Dia, that's for sure. Because Dia knows that without a band, she hasn't got a shot at winning Sun City. Because ever since Hanna's drinking took over her life, Dia and Jules haven't been in it. And ever since Hanna left — well, there hasn't been a band.

It used to be the three of them, Dia, Jules, and Hanna, messing around and making music and planning for the future. But that was then, and this is now — and now means a baby, a failed relationship, a stint in rehab, all kinds of off beats that have interrupted the rhythm of their friendship. No contest can change that. Right?

But like the lyrics of a song you used to play on repeat, there's no forgetting a best friend. And for Dia, Jules, and Hanna, this impossible challenge — to ignore the past, in order to jumpstart the future — will only become possible if they finally make peace with the girls they once were, and the girls they are finally letting themselves be.

Rebecca Barrow's tender story of friendship, music, and ferocious love asks — what will you fight for, if not yourself?
September 4th
The Opposite of Innocent by Sonya Sones (HarperTeen)
Fourteen-year-old Lily can't wait for family friend Luke to come back from his years-long trip to Africa. Ever since she was young, she's had a huge crush on him. And when he arrives, Lily learns that Luke is going to stay with her family until he finds an apartment. Not only is Luke back in town—he's staying in the room next to hers!
In the years since Luke has been in Africa, Lily has grown up. Luke seems to notice. She might almost believe she's imagining his lingering looks and double entendres—until he kisses her. What starts as a brushing of lips, over weeks, turns into so much more.
At first Lily enjoys the secrecy and danger of what she's doing, but when Luke begins to expect—and demand—more, Lily realizes she's in way over her head. Luke becomes possessive, threatening, and frightful, while Lily becomes withdrawn, depressed, and ill. This is a heartbreaking story, told in Sonya Sones's distinctive verse, of a girl's terrifying jump into young adulthood, through the abuse that she suffers there alone, and the eventual release she experiences when she finally speaks up.
Sadie by Courney Summers (Wednesday Books)
Sadie hasn't had an easy life. Growing up on her own, she's been raising her sister Mattie in an isolated small town, trying her best to provide a normal life and keep their heads above water.

But when Mattie is found dead, Sadie's entire world crumbles. After a somewhat botched police investigation, Sadie is determined to bring her sister's killer to justice and hits the road following a few meagre clues to find him.

When West McCray—a radio personality working on a segment about small, forgotten towns in America—overhears Sadie's story at a local gas station, he becomes obsessed with finding the missing girl. He starts his own podcast as he tracks Sadie's journey, trying to figure out what happened, hoping to find her before it's too late.
Ignite the Stars by Maura Milan (Albert Whitman)
Everyone in the universe knows his name. Everyone in the universe fears him. But no one realizes that notorious outlaw Ia Cocha is a seventeen-year-old girl.

A criminal mastermind and unrivaled pilot, Ia has spent her life terrorizing the Olympus Commonwealth, the imperialist nation that destroyed her home. When the Commonwealth captures her and her true identity is exposed, they see Ia's age and talent as an opportunity: by forcing her to serve them, they will prove that no one is beyond their control.

Soon, Ia is trapped at the Commonwealth's military academy, desperately plotting her escape. But new acquaintances—including Brinn, a seemingly average student with a closely-held secret, and their charming Flight Master, Knives—cause Ia to question her own alliances. Can she find a way to escape the Commonwealth's clutches before these bonds deepen?

In this exhilarating edge-of-your-seat sci-fi adventure—perfect for fans of The Lunar Chronicles—debut author Maura Milan introduces our world to a thrilling new heroine.
Uncharted by Erin Cashman (Page Street Publishing)
Seventeen-year-old Annabeth prefers the fantasy of her books and paintings to reality—because in reality, her mom is dead, and it was all her fault. When she accompanies her father to the funeral of some family friends who drowned, she's surprised to find her grief reflected in the face of Griffin Bradford, the son of the couple who died. Griffin is nothing like the carefree boy she once knew. Now he's irritable, removed, and he's under police investigation for his parents' deaths.

One night following the memorial service, Annabeth's dad goes missing in the woods, and she suspects Griffin knows more about the disappearance than he's letting on. He refuses to answer her questions, particularly those related to the mysterious "expedition" his parents took to Ireland, where they went missing for seven months.

Annabeth fears her father isn't lost, but rather a victim of something sinister. She launches her own investigation, tracing clues that whisper of myth and legend and death, until she stumbles upon a secret. One that some would die to protect, others would kill to expose—and which twists Annabeth's fantasy and reality together in deadly new ways.
Keeper of the Bees by Meg Kassel (Entangled Teen)
Dresden is cursed. His chest houses a hive of bees that he can't stop from stinging people with psychosis-inducing venom. His face is a shifting montage of all the people who have died because of those stings. And he has been this way for centuries—since he was eighteen and magic flowed through his homeland, corrupting its people.

He follows harbingers of death, so at least his curse only affects those about to die anyway. But when he arrives in a Midwest town marked for death, he encounters Essie, a seventeen-year-old girl who suffers from debilitating delusions and hallucinations. His bees want to sting her on sight. But Essie doesn't see a monster when she looks at Dresden.

Essie is fascinated and delighted by his changing features. Risking his own life, he holds back his bees and spares her. What starts out as a simple act of mercy ends up unraveling Dresden's solitary life and Essie's tormented one. Their impossible romance might even be powerful enough to unravel a centuries-old curse.
Dare You To Lie by Amber Lynn Natush (Tor Teen)
"A snarky, brave, likeable sleuth of a heroine, a thoughtful, fast-paced plot, suspense, mystery and a dash of romance. Fans of Veronica Mars will love this!"--New York Times bestselling author Samantha Young

Pretty Little Liars meets Riverdale in this debut YA mystery from indie-pub favorite Amber Lynn Natush.

When her FBI agent father is framed for murder, Kylene is forced to move in with her grandfather, back to the small town that turned its back on her, and the boy who betrayed her.

All Ky cares about is clearing her father's name, but someone won't let her forget the photo scandal that drove her away two years ago. As the threats gain momentum, Ky finds an unlikely ally in the rookie FBI agent sent to keep an eye on her.

Determined to expose the town's hidden skeletons, Ky unwittingly thrusts herself into a

much bigger plot. They thought she'd forgive and forget. They're about to learn they messed with the wrong girl.
Buried Beneath the Boab Tree by Adaobi Tricia Nwaubani (Katherine Tegan Books)
On April 14, 2014, Boko Haram kidnapped 276 girls. Some managed to escape. Many are still missing. A new pair of shoes, a university degree, a husband—these are the things that a girl dreams of in a Nigerian village. A girl who works hard in school and to help her family. A girl with a future as bright as live coals in the dark. And with a government scholarship right around the corner, everyone—her mother, her five brothers, her best friend, her teachers—can see that these dreams aren't too far out of reach. Even if the voices on Papa's radio tell more fearful news than tales to tell by moonlight.
But the girl's dreams turn to nightmares when her village is attacked by Boko Haram, a terrorist group, in the middle of the night. Kidnapped, she is taken with other girls and women into the forest where she is forced to follow her captors' radical beliefs and watch as her best friend slowly accepts everything she's been told. Still, the girl defends her existence. As impossible as escape may seem, her life—her future—is hers to fight for.
Two Dark Reigns by Kendare Blake (HarperTeen)
#1 New York Times bestselling author Kendare Blake returns with the highly anticipated third book in the Three Dark Crowns series!

Katharine sits on the throne, Mirabella and Arsinoe are in hiding, and an unexpected renegade is about to wage a war of her own. The crown has been won, but these queens are far from done.
Meet The Sky by McCall Hoyle (Blink)
From award-winning author McCall Hoyle comes a new young adult novel, Meet the Sky, a story of love, letting go, and the unstoppable power of nature.

It all started with the accident. The one that caused Sophie's dad to walk out of her life. The one that left Sophie's older sister, Meredith, barely able to walk at all.

With nothing but pain in her past, all Sophie wants is to plan for the future—keep the family business running, get accepted to veterinary school, and protect her mom and sister from another disaster. But when a hurricane forms off the coast of North Carolina's Outer Banks and heads right toward their island, Sophie realizes nature is one thing she can't control.

After she gets separated from her family during the evacuation, Sophie finds herself trapped on the island with the last person she'd have chosen—the reckless and wild Finn Sanders, who broke her heart freshman year. As they struggle to find safety, Sophie learns that Finn has suffered his own heartbreak; but instead of playing it safe, Finn's become the kind of guy who goes surfing in the eye of the hurricane. He may be the perfect person to remind Sophie how to embrace life again, but only if their newfound friendship can survive the storm.
White As Silence, Red as Song by Alessandro D' Avenia (Thomas Nelson Books)
Leo is an ordinary sixteen-year-old: he loves hanging out with his friends, playing soccer, and zipping around on his motorbike. The time he has to spend at school is a drag, and his teachers are "a protected species that you hope will become extinct," so when a new history and philosophy teacher arrives, Leo greets him with his usual antipathy. But this young man turns out to be different. His eyes sparkle when he talks, and he encourages his students to live passionately, and follow their dreams.

Leo now feels like a lion, as his name suggests, but there is still one thing that terrifies him: the color white. White is absence; everything related to deprivation and loss in his life is white. Red, on the other hand, is the color of love, passion and blood; red is the color of Beatrice's hair. Leo's dream is a girl named Beatrice, the prettiest in school. Beatrice is irresistible - one look from her is enough to make Leo forget about everything else.

There is, however, a female presence much closer to Leo, which he finds harder to see because she's right under his nose: the ever-dependable and serene Silvia. When he discovers that Beatrice has leukemia and that her disease is related to the white that scares him so much, Leo is forced to search within himself, to bleed and to be reborn. In the process, he comes to understand that dreams must never die, and he finds the strength to believe in something bigger than himself.

White as Silence, Red as Song is not only a coming-of-age story and the narrative of a school year, but it is also a bold novel that, through Leo's monologue - at times easy-going and full of verve, at times more intimate and anguished - depicts what happens when suffering and shock burst into the world of a teenager, and the world of adults is rendered speechless.
All the Wandering Light by Heather Fawcett (Balzer+Bray)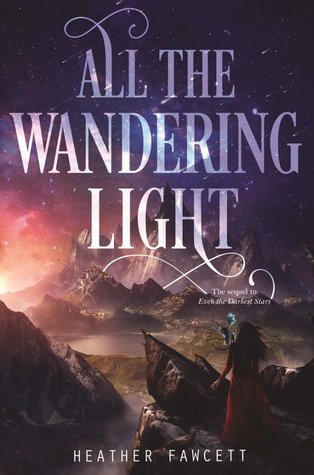 After the terrifying events on Mount Raksha, the witches have returned, and River has betrayed Kamzin to regain his dark powers. The witches' next step: march on the Three Cities and take over the Empire—led by River's brother, Esha.

If Kamzin is to save Azmiri and prevent the fall of the Empire, she must find a star that fell in the Ash Mountains to the north. Fallen stars have immense power, and if Kamzin and Lusha can find the star, they can use its magic to protect the Empire. To get there, Kamzin has allied with Azar-at, the dangerous and deceptive fire demon, who can grant her great power—in exchange for pieces of her soul. But River wants the star too, and as their paths collide in dangerous and unexpected ways, Kamzin must wrestle with both her guilt and her conflicted feelings for the person who betrayed her.

Facing dark magic, a perilous journey, and a standoff against the witches, can Kamzin, Lusha, and Tem find the star and save their Empire?
The Leading Edge of Now by Marci Lyn Curtis (Kids Can Press)
Just when Grace is beginning to get used to being an orphan, her estranged uncle suddenly comes forward to claim her. That might be okay if he'd spoken to her even once since her father died. Or if moving in with Uncle Rusty didn't mean returning to New Harbor.
Grace once spent the best summers of her life in New Harbor. Now the place just reminds her of all she's lost: her best friend, her boyfriend, and any memory of the night that changed her forever.
People say the truth will set you free, but Grace isn't sure about that. Because once she starts looking for it, the truth about that night is hard to find. And what happens when her healing hurts the people she cares about the most?
Marci Lyn Curtis, the critically acclaimed author of The One Thing (Disney-Hyperion, 2015), has crafted an honest and emotional story that will resonate with the wide range of readers impacted by sexual assault.
Sexual assault does not define this story, however, just as it does not define Grace. Wry humor and true love come along for the ride as Grace, like many in the #metoo era, seeks to find her truth, face her truth, and speak her truth.
When Elephants Fly by Nancy Richardson Fischer (Harlequin Teen)
Don't miss one of the most heartwarming young adult novels of the year. Perfect for fans of Water for Elephants , Wonder and All the Bright Places , When Elephants Fly shows that how we choose to live our lives matters, and that sometimes taking a risk can be both the hardest and the most wonderful thing of all.T. Lily Decker is a high school senior with a twelve-year plan: avoid stress, drugs, alcohol and boyfriends, and take regular psych quizzes administered by her best friend, Sawyer, to make sure she's not developing schizophrenia.Genetics are not on Lily's side. When she was seven, her mother, who had paranoid schizophrenia, tried to kill her. And a secret has revealed that Lily's odds are even worse than she thought. Still, there's a chance to avoid triggering the mental health condition, if Lily can live a careful life from ages eighteen to thirty, when schizophrenia most commonly manifests.But when a newspaper internship results in Lily witnessing a mother elephant try to kill her three-week-old calf, Swifty, Lily can't abandon the story or the calf. With Swifty in danger of dying from grief, Lily must choose whether to risk everything, including her sanity and a first love, on a desperate road trip to save the calf's life, perhaps finding her own version of freedom along the way.
A Room Away From the Wolves by Nova Ren Suma (Algonquin)
Bina has never forgotten the time she and her mother ran away from home. Her mother promised they would hitchhike to the city to escape Bina's cruel father and start over. But before they could even leave town, Bina had a new stepfather and two new stepsisters, and a humming sense of betrayal pulling apart the bond with her mother—a bond Bina thought was unbreakable.

Eight years later, after too many lies and with trouble on her heels, Bina finds herself on the side of the road again, the city of her dreams calling for her. She has an old suitcase, a fresh black eye, and a room waiting for her at Catherine House, a young women's residence in Greenwich Village with a tragic history, a vow of confidentiality, and dark, magical secrets. There, Bina is drawn to her enigmatic downstairs neighbor Monet, a girl who is equal parts intriguing and dangerous. As Bina's lease begins to run out, and nightmare and memory get tangled, she will be forced to face the terrible truth of why she's come to Catherine House and what

it will take for her to leave...
And The Ocean Was Our Sky by Patrick Ness and Rovina Cai (HarperTeen)
"
From the #1 New York Times bestselling author of A Monster Calls comes a richly illustrated and lyrical tale, one that asks harrowing questions about power, loyalty, obsession, and the monsters we make of others.

With harpoons strapped to their backs, the proud whales of Bathsheba's pod live for the hunt, fighting in the ongoing war against the world of men. When they attack a ship bobbing on the surface of the Abyss, they expect to find easy prey. Instead, they find the trail of a myth, a monster, perhaps the devil himself...

As their relentless Captain leads the chase, they embark on a final, vengeful hunt, one that will forever change the worlds of both whales and men.

With the lush, atmospheric art of Rovina Cai woven in throughout, this remarkable work by Patrick Ness turns the familiar tale of Moby Dick upside down and tells a story all its own with epic triumph and devastating fate.
Kiss Me In Paris by Catherine Rider (Kids Can Press)
Serena Fuentes won't waste one moment of her whirlwind trip to Paris. She has it all mapped out, right down to the photos she will take, and the last thing she wants is a change in plans.

Yet suddenly she's touring the city with Jean-Luc, a French friend of her sister's boyfriend. He has to take pictures of his own if he ever hopes to pass his photography class, and his project totally slows Serena down. Why can't he get with her program?

One minute they're bickering, the next minute they're bonding ... and soon they're exploring corners of Paris together that Serena never imagined. When it comes to love, sometimes it takes a different lens to see what's right in front of us.

A romantic adventure for anyone who sees the possibilities in a spontaneous tour of the City of Lights with a charming French stranger, and anyone who's ever wondered if true love is waiting on the other side of the ocean.

Catherine Rider's delightful follow-up to Kiss Me in New York will sweep you off your feet.
Not Even Bones by Rebecca Schaeffer (HMH)
Nita doesn't murder monsters and sell them online.

Her mother does that.

Nita just dissects and packages their bodies. But when her mother brings a live one home, Nita decides to follow her conscience and help him escape — and ends up sold on the black market in his place.

DEXTER meets THIS SAVAGE SONG in Rebecca Schaeffer's dark debut, sure to appeal to readers who love morally grey characters, mythical monsters, criminal underworlds, and

fast-paced action.
September 11th
The Lantern's Ember by Colleen Houck (Delacorte)
A bold and ghostly stand-alone from New York Times bestselling author Colleen Houck, with all the moodiness of Sleepy Hollow and all the romance her fans love.

Welcome to a world where nightmarish creatures reign supreme.

Five hundred years ago, Jack made a deal with the devil. It's difficult for him to remember much about his mortal days. So, he focuses on fulfilling his sentence as a Lantern—one of the watchmen who guard the portals to the Otherworld, a realm crawling with every nightmarish creature imaginable. Jack has spent centuries jumping from town to town, ensuring that nary a mortal—or not-so-mortal—soul slips past him. That is, until he meets beautiful Ember O'Dare.

Seventeen, stubborn, and a natural-born witch, Ember feels a strong pull to the Otherworld. Undeterred by Jack's warnings, she crosses into the forbidden plane with the help of a mysterious and debonair vampire—and the chase through a dazzling, dangerous world is on. Jack must do everything in his power to get Ember back where she belongs before both the earthly and unearthly worlds descend into chaos.
Summer Bird Blue by Akemi Dawn Bowman (Simon Pulse)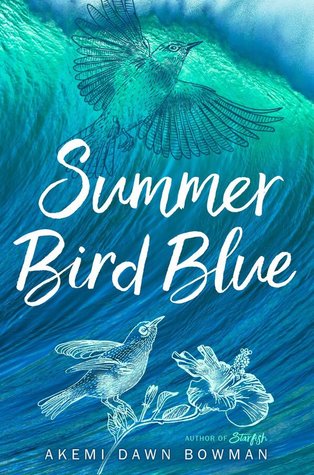 Seventeen-year-old Rumi Seto spends a lot of time worrying she doesn't have the answers to everything. Whether it's as minor as her favorite food, or as important as her sexuality, she often feels lost in a world that's just too big for her. But there is one thing she is absolutely sure of—she wants to spend the rest of her life writing music with her younger sister, Lea.

But then Lea dies in a tragic accident, and her mother sends her to live with her aunt in Hawaii while she deals with her own grief. Rumi struggles to navigate the loss of her sister, being abandoned by her mother, and the absence of music in her life. With the help of the "boys next door"—a teenage surfer named Kai, who smiles too much and doesn't take anything seriously, and an eighty-year-old named George Watanabe, who succumbed to his own grief years ago—Rumi tries to find her way back to her music, to write the song she and Lea never had the chance to finish.

Summer Bird Blue is a story about family, loss, and learning how to say goodbye to someone who is already gone.
I Do Not Trust You by Laura J. Burns and Melinda Metz (Wednesday Books)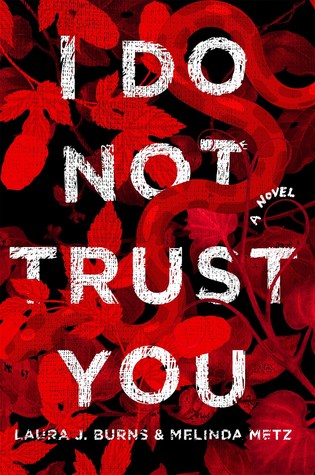 Memphis "M" Engle is stubborn to a fault, graced with an almost absurd knowledge of long lost languages and cultures, and a heck of an opponent in a fight. In short: she's awesome.

Ashwin Sood is a little too posh for her tastes, a member of an ancient cult (which she's pretty sure counts for more than one strike against him), and has just informed Memphis that her father who she thought was dead isn't and needs her help.

From the catacombs of Paris to lost temples in the sacred forests, together they crisscross the globe, searching for the pieces of the one thing that might save her father. But the closer they come to saving him—and the more they fall for one another—the closer they get to destroying the world.
Rule by Ellen Goodlett (Little, Brown)
Three Dark Crowns meets Pretty Little Liars in this sensational and striking new fantasy from debut author Ellen Goodlett.
Three girls with three deadly secrets. Only one can wear the crown.

Zofi has spent her entire life traveling across the Reaches. Just when her freedom matters most, the king's men arrive and drag her away from her fellow Travelers to bring her to the capital--Kolonya.

Ren grew up in Kolonya, serving as a ladies' maid at court. She dreams of being a noble herself one day, but being ominously summoned to the king's courtroom after a misdeed isn't exactly what she had in mind.

Akeylah was raised by an abusive father in the Eastern Reach, surrounded by brewing insurrection. She'd do anything to escape her family, even accept the invitation of a king who has every reason to despise her.

Each girl hides a dangerous secret--the kind that could get her killed for treason. But when the girls are brought before King Andros expecting an execution, instead they learn the truth: The king is dying and they are his only living heirs. Now the three of them must live at court and compete for the chance to rule. But someone in Kolonya knows the girls' secrets, and they'll stop at nothing to keep them from the throne.
Throw Your Arm Across Your Eyes and Scream by Christian
Heidickr (Simon and Shuster)
From the author of Cure for the Common Universe comes a monster-movie-like novel that bravely challenges perceived notions of beauty, identity, and modern voyeurism.

Phoebe Darrow and her mom are lightning rods for monsters.

It seems wherever they travel, they end up fleeing from either flying saucers, flesh-eating plants, blobs from space, or radioactive ants.

Fortunately, Phoebe and her ma can see the man who fills the sky—the one in the bathrobe holding a remote control with a bored expression on his face. Invisible to everyone else, his eyes keep them—and only them—safe by warning them where the next monster will pop up.

All Phoebe wants is to stop jumping from town to town and begin living her own life somewhere like New York or Paris. But when her mom vanishes, Phoebe is left to fend for herself in the small town of Pennybrooke—right where the man in the sky is staring. That's where she begins to transform…
As She Ascends by Jodi Meadows (Katherine Tegan Books)
MIRA, THE HOPEBEARER
Mira Minkoba is on the run with her friends after a fiery escape from the Pit, where she'd been imprisoned for defending the dragons she loves. And she wants answers. Where have all the dragons been taken? Why are powerful noorestones being shipped to the mainland? And did the treaty she's been defending her whole life truly sell out the Fallen Isles to their enemies?

MIRA, THE DRAGONHEARTED
As her connection to the dragons—and their power—grows stronger, so does Mira's fear that she might lose control and hurt someone she loves. But the only way to find the truth is to go home again, to Damina, to face the people who betrayed her and the parents she's not sure she can trust.

Home, where she must rise above her fears. Or be consumed.

The second page-turning novel in Jodi Meadows' Fallen Isles trilogy scorches with mysterious magic and riveting romance as one girl kindles a spark into a flame.
Pride by Ibi Zoboi (Balzer + Bray)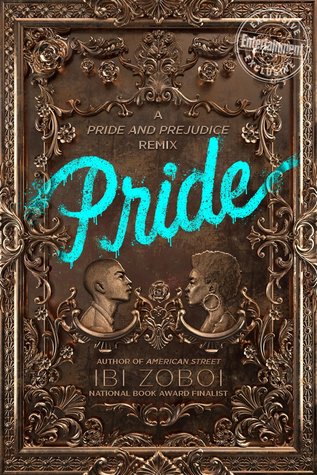 Zoboi's upcoming novel centers on Zuri Benitez, a young woman with four wild sisters who's contending with a rapidly gentrifying Brooklyn neighborhood. When the wealthy Darcy family moves in across the street, Zuri wants nothing to do with their two teenage sons, even as her older sister Janae starts to fall for the charming Ainsley. She especially can't stand the judgmental and arrogant Darius — that is, until they're forced to find common ground and they start to bond.
Dream Country by Shannon Gibney (Dutton)
The heartbreaking story of five generations of young people from a single African-and-American family pursuing an elusive dream of freedom.

The novel begins in suburban Minneapolis at the moment when seventeen-year-old Kollie Flomo begins to crack under the strain of his life as a Liberian refugee. He's exhausted by being at once too black and not black enough for his African American peers and worn down by the expectations of his own Liberian family and community. When his frustration finally spills into violence and his parents send him back to Monrovia to reform school, the story shifts. Like Kollie, readers travel back to Liberia, but also back in time, to the early twentieth-century and the point of view of Togar Somah, an eighteen-year-old indigenous Liberian on the run from government militias that would force him to work the plantations of the Congo people, descendants of the African-American slaves who colonized Liberia almost a century earlier. When Togar's section draws to a shocking close, the novel jumps again, back to America in 1836, to the children of Yasmine Wright, who leave a Virginia plantation with their mother for Liberia, where they're promised freedom and a chance at self-determination by the American Colonization Society. The Wrights begin their section by fleeing the whip and by its close, they are then ones who wield it. With each new section, the novel uncovers fresh hope and resonating heartbreak, all based on historical fact.

In Dream Country, Shannon Gibney spins a riveting tale of the nightmarish spiral of death and exile connecting America and Africa, and of how one determined young dreamer tries to break free and gain control of her destiny.
Imposters by Scott Westerfield (Scholastic Press)
Set in the Uglies future, a decade after Tally's revolution has changed everything. As she once said, "Freedom has a way of destroying things." Impostors is about dealing with the consequences of ending the Pretty Regime. The story starts in a city where things did not work out well. Bad people are in charge. But we also will travel to other cities where things aren't all bad. This new series is about all the expressions of human nature that popped up after more than ten years of social upheaval.

Tally is a character in the world. But she's not a point-of-view character (in the first book, anyway). She's more like a famous person in the background.

The new installment follows a girl named Frey, who's been raised from birth to pretend to be someone else. She's a body double. A bodyguard. An impostor! It's about the roles that our parents and society force upon us, and how we fight to create our own identities, to invent selves that really belongs to us.
Dark Age by Pierce Brown (Del Ray)
September 18th
Escaping From Houdini by Kerri Manascalco (Jimmy Paterson)
In this third installment in the #1 bestselling Stalking Jack the Ripper series, a luxurious ocean liner becomes a floating prison of scandal, madness, and horror when passengers are murdered one by one…with nowhere to run from the killer.

Audrey Rose Wadsworth and her partner-in-crime-investigation, Thomas Cresswell, are en route to New York to help solve another blood-soaked mystery. Embarking on a week-long voyage across the Atlantic on the opulent RMS Etruria, they're delighted to discover a traveling troupe of circus performers, fortune tellers, and a certain charismatic young escape artist entertaining the first-class passengers nightly.

But then, privileged young women begin to go missing without explanation, and a series of brutal slayings shocks the entire ship. The strange and disturbing influence of the Moonlight Carnival pervades the decks as the murders grow ever more freakish, with nowhere to escape except the unforgiving sea. It's up to Audrey Rose and Thomas to piece together the gruesome investigation as even more passengers die before reaching their destination. But with clues to the next victim pointing to someone she loves, can Audrey Rose unravel the mystery before the killer's horrifying finale?
The Iron Flower by Laurie Forest (Harlequin Teen)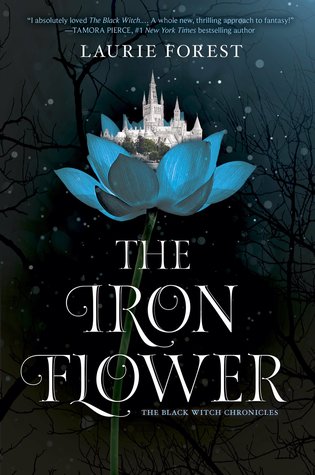 Dark forces are on the rise in this sweeping sequel to The Black Witch by critically acclaimed author Laurie Forest

Elloren Gardner and her friends were only seeking to right a few wrongs when they rescued a Selkie and freed an military dragon. The last thing they expected was to be thrust into a realm-wide underground resistance against Gardnerian conquest.

While the Resistance struggles to fight back against the harsh rulings of the Mage Council, more and more Gardnerian soldiers descend upon the University…led by none other than Lukas Grey, now commander of the nearby military base. Though Elloren tries to keep him at arm's length, Lukas is determined to tie himself to her, still convinced that she is the next Black Witch, the destined vessel for a magic that will decide the future of all Erthia. As his own magic calls out to her, seeking to awaken a dark force within, Elloren finds it more and more difficult to believe that she's truly powerless, as her uncle always claimed.

Caught between her growing feelings for the rebellious Yvan Guriel and the seductive power offered by Lukas, Elloren must find a way to stay true to what she knows is right and protect everyone she loves…even if that means protecting them from herself.
American Road Trip by Patrick Flores-Scott (Henry Holt)
With a strong, loving family, an incredibly loyal best friend, and a budding romance with the girl of his dreams, life shows promise for seventeen-year-old Teodoro "T" Avila. But he takes some hard hits the summer before his senior year when his nearly perfect brother Manny returns from a tour in Iraq with a devastating case of PTSD.

In a desperate effort to save Manny from himself and pull their family back together, T's fiery sister Xochitl hoodwinks her brothers into a road trip with many stops along the road to visit loved ones from their past.
What The Woods Keep by Katy de Becerra (Imprint)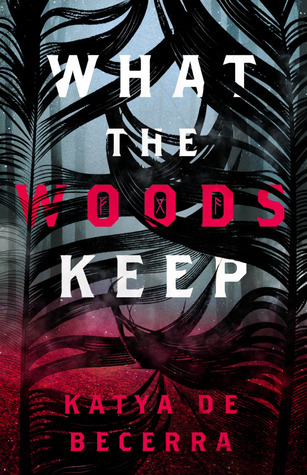 What the Woods Keep is the stunning debut of Katya de Becerra, who combines mystery, science fiction, and dark fantasy in a twisty story that will keep you mesmerized right up to the final page.

On her eighteenth birthday, Hayden inherits her childhood home—on the condition that she uncover its dark secrets.

Hayden tried to put the past behind her, and it worked. She's getting ready for college, living in a Brooklyn apartment, and hanging out with her best friend and roommate Del. But now it's all catching up with her: her mother's mysterious disappearance a decade before, her father's outlandish theories about a lost supernatural race, and Hayden's own dark dreams of strange symbols and rituals in the Colorado woods where she grew up.

As soon as Hayden arrives at her hometown, her friend Del in tow, it begins: Neighbors whisper secrets about Hayden's mother; the boy next door is now all grown-up in a very distracting way; and Hayden feels the trees calling to her. And among them, deep in the woods, Hayden will discover something incredible—something that threatens reality itself.
Strange Grace by Tessa Gratton (Margaret McElldry Books)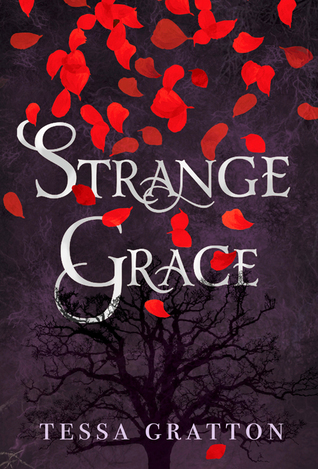 Once, a witch made a pact with a devil. The legend says they loved each other, but can the story be trusted at all? Find out in this lush, atmospheric fantasy novel that entwines love, lies, and sacrifice.

Long ago, a village made a bargain with the devil: to ensure their prosperity, when the Slaughter Moon rises, the village must sacrifice a young man into the depths of the Devil's Forest.

Only this year, the Slaughter Moon has risen early.

Bound by duty, secrets, and the love they share for one another, Mairwen, a spirited witch; Rhun, the expected saint; and Arthur, a restless outcast, will each have a role to play as the devil demands a body to fill the bargain. But the devil these friends find is not the one they expect, and the lies they uncover will turn their town—and their hearts—inside out.
Analee in Real Life by Janelle Milanes (Simon Pulse)
Ever since her mom died three years ago, Analee Echevarria has had trouble saying out loud the weird thoughts that sit in her head. With a best friend who hates her and a dad who's marrying a yogi she can't stand, Analee spends most of her time avoiding reality and role-playing as Kiri, the night elf hunter at the center of her favorite online game.

Through Kiri, Analee is able to express everything real-life Analee cannot: her bravery, her strength, her inner warrior. The one thing both Kiri and Analee can't do, though, is work up the nerve to confess her romantic feelings for Kiri's partner-in-crime, Xolkar—aka a teen boy named Harris whom Analee has never actually met in person.

So when high school heartthrob Seb Matias asks Analee to pose as his girlfriend in an attempt to make his ex jealous, Analee agrees. Sure, Seb seems kind of obnoxious, but Analee could use some practice connecting with people in real life. In fact, it'd maybe even help her with Harris.

But the more Seb tries to coax Analee out of her comfort zone, the more she starts to wonder if her anxious, invisible self is even ready for the real world. Can Analee figure it all out without losing herself in the process?
The Deepest Roots by Miranda Asebedo (HarperTeen)
Cottonwood Hollow, Kansas, is a strange place. For the past century, every girl has been born with a special talent, like the ability to Fix any object, Heal any wound, or Find what is missing.
Best friends Rome, Lux, and Mercy all have similar talents, but to them, their abilities often feel like a curse. Rome may be able to Fix anything she touches, but that won't help her mom pay rent or make it any easier to confide in Lux and Mercy about what's going on at home. And Rome isn't the only one. Lux has been hiding bigger, more dangerous secrets.
As Rome struggles to keep her friendships close, she discovers the truth about Cottonwood Hollow—that friends are stronger than curses, that trust is worth the risk, and sometimes, what you're looking for has been under your feet the whole time.
Here To Stay by Sara Farizan (Algonquin Books)
For most of high school, Bijan Majidi has flown under the radar. He gets good grades, reads comics, hangs out with his best friend, Kenji, and secretly crushes on Elle, one of the most popular girls in his school. When he's called off the basketball team's varsity bench and makes the winning basket in a playoff game, everything changes in an instant.

But not everyone is happy that Bijan is the man of the hour: an anonymous cyberbully sends the entire school a picture of Bijan photoshopped to look like a terrorist. His mother is horrified, and the school administration is outraged. They promise to find and punish the culprit. All Bijan wants is to pretend it never happened and move on, but the incident isn't so easily erased. Though many of his classmates rally behind Bijan, some don't want him or his type to be a part of their school. And Bijan's finding out it's not always easy to tell your enemies from your friends . . .
Things I'd Rather Do Than Die by Christine Hurley Deriso (Flux)
When Jade Fulton and Ethan Garrett, the two most mismatched seniors at Walt Whitman High School, find themselves locked in an aerobics room overnight, their confinement forces them to push past the labels they've given each other. Amid hours of arguing, philosophizing, and silly game-playing, Ethan and Jade learn there's a lot more to the other person than meets the eye.

But after their night in confinement, they return to their comfort zones—Ethan's football prowess and longstanding romance with the school beauty, and Jade's cerebral pursuits and close friendship with the quirky Gia. Still, they find themselves inexorably pulled back to the connection they formed that night, a bond they increasingly value as Jade struggles with her dad's cancer diagnosis and Ethan tries to distance himself from his alcoholic father. As tensions rise for both teens at home and school, Ethan and Jade learn that even though that one night changed everything, they're going to have to make some changes themselves if they want to find their way back to each other.
Afterimage by Naomi Hughes (Page Street)
After the accident, she finds that she is haunted by a transparent boy in a lab coat named Quint. Unsure whether he's a hallucination or a ghost, she has no choice but to trust him asthey become embroiled in a plot that is bigger than either of them realize. Together, they must figure out who caused the explosion before the culprit comes back to finish Camryn off for good.

Afterimage bridges an action-packed plot with a raw and believable romance between Camryn and Quint, and their love only becomes more complicated when they discover the truth about Quint's identity.

Afterimage also deals with issues of mental health. Camrynhas panic disorder and struggles with panic attacks throughout the novel.Though anxiety is often portrayed as a weakness, Camryn is the hero of the story.
This Is Kind of an Epic Love Story by Kheryn Callender (Balzer + Bray)
Nathan Bird doesn't believe in happy endings. Although he's the ultimate film buff and an aspiring screenwriter, Nate's seen the demise of too many relationships to believe that happy endings exist for real people.

Playing it safe to avoid a broken heart has been his M.O. ever since his father died and left his mom to unravel – but this strategy is not without fault. His best-friend-turned-girlfriend-turned-best-friend again Florence is set on making sure Nate finds someone else. And in a twist that is romcom-worthy, someone does come along: Oliver James Hernández, his childhood best friend.

After a painful mix-up when they were little, Nate finally has the chance to tell Ollie the truth about his feelings. But can Nate find the courage to pursue his own happily-ever-after?
Unbroken: 13 Stories Starring Disabled Teens by Various Authors (FSG)
This anthology explores disability in fictional tales told from the viewpoint of disabled characters, written by disabled creators. With stories in various genres about first loves, friendship, war, travel, and more, Unbroken will offer today's teen readers a glimpse into the lives of disabled people in the past, present, and future.
The contributing authors are awardwinners, bestsellers, and newcomers including Kody Keplinger, Kristine Wyllys, Francisco X. Stork, William Alexander, Corinne Duyvis, Marieke Nijkamp, Dhonielle Clayton, Heidi Heilig, Katherine Locke, Karuna Riazi, Kayla Whaley, Keah Brown, and Fox Benwell. Each author identifies as disabled along a physical, mental, or neurodiverse axis—and their characters reflect this diversity.
Wildcard by Marie Lu (Penguin Teen)
Emika Chen barely made it out of the Warcross Championships alive. Now that she knows the truth behind Hideo's new NeuroLink algorithm, she can no longer trust the one person she's always looked up to, who she once thought was on her side.

Determined to put a stop to Hideo's grim plans, Emika and the Phoenix Riders band together, only to find a new threat lurking on the neon-lit streets of Tokyo. Someone's put a bounty on Emika's head, and her sole chance for survival lies with Zero and the Blackcoats, his ruthless crew. But Emika soon learns that Zero isn't all that he seems--and his protection comes at a price.

Caught in a web of betrayal, with the future of free will at risk, just how far will Emika go to take down the man she loves?
September 20th
Untitled by Kiera Cass (HarperCollins)
September 25th
A Blade So Black by L. L. McKinney (Macmillan)
The first time the Nightmares came, it nearly cost Alice her life. Now she's trained to battle monstrous creatures in the dark dream realm known as Wonderland with magic weapons and hardcore fighting skills. Yet even warriors have a curfew.

Life in real-world Atlanta isn't always so simple, as Alice juggles an overprotective mom, a high-maintenance best friend, and a slipping GPA. Keeping the nightmares at bay is turning into a full-time job. But when Alice's handsome and mysterious mentor is poisoned, she has to find the antidote by venturing deeper into Wonderland than she's ever gone before. And she'll need to use everything she's learned in both worlds to keep from losing her head . . . literally.
Vengeful by V.E. Schwab (Tor)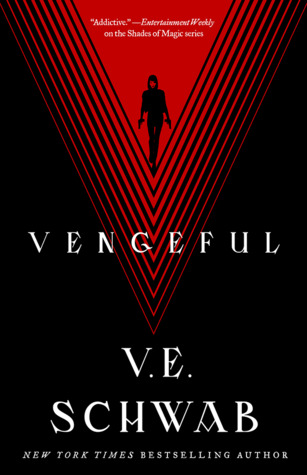 The sequel to VICIOUS, V.E. Schwab's first adult novel.

Sydney once had Serena—beloved sister, betrayed enemy, powerful ally. But now she is alone, except for her thrice-dead dog, Dol, and then there's Victor, who thinks Sydney doesn't know about his most recent act of vengeance.

Victor himself is under the radar these days—being buried and re-animated can strike concern even if one has superhuman powers. But despite his own worries, his anger remains. And Eli Ever still has yet to pay for the evil he has done.
For a Muse of Fire by Heidi Heilig (Greenwillow Books)
In a land ruled by a terrible tyrant and torn apart by threats of war and rebellion, Jetta and her family are known for their beautiful, almost magical, puppet shows. The trick is to make the puppets appear to move without sticks or strings. But the truth is Jetta has a secret ability that allows her to see the recently deceased and bind them to her puppets using her own blood. When the family's talents land them a coveted performance spot aboard a royal ship to Aquitan — a ship that is rumored to have a magical spring that cures all ailments — Jetta makes it her mission to uncover the cure for herself. Along the way, she meets a young smuggler with secrets of his own to protect, and Jetta finds herself face-to-face with difficult truths and impossible decisions that will change everything.
500 Words or Less (Simon Pulse)
Nic Chen refuses to spend her senior year branded as the girl who cheated on her charismatic and lovable boyfriend. To redefine her reputation among her Ivy League–obsessed classmates, Nic begins writing their college admissions essays.

But the more essays Nic writes for other people, the less sure she becomes of herself, the kind of person she is, and whether her moral compass even points north anymore.
Unstoppable Moses by Tyler James Smith (Flatiron Books)
A contemporary novel in the vein of Jesse Andrews and Stephen Chbosky, it features 17-year-old Moses Hill, who after accidentally burning down a bowling alley with his cousin and best friend, Charlie, has one week as a camp counselor to prove to the authorities—and to himself—that he isn't a worthless jerk who belongs in jail, when Charlie doesn't get that chance.
The Dark Descent of Elizabeth Frankenstien (Delacorte)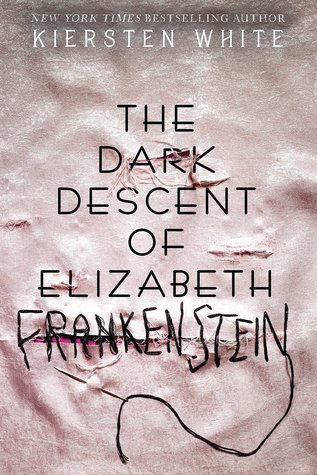 The Frankenstein legend as you've never seen it before, as told by New York Times bestselling author Kiersten White! You will not be able to put down this stunning and dark reimagining of the Mary Shelley classic told from the point of view of Elizabeth, Victor Frankenstein's adopted sister, timed for the 200th anniversary.

Elizabeth Lavenza hasn't had a proper meal in weeks. Her thin arms are covered with bruises from her "caregiver," and she is on the verge of being thrown into the streets . . . until she is brought to the home of Victor Frankenstein, an unsmiling, solitary boy who has everything--except a friend.

Victor is her escape from misery. Elizabeth does everything she can to make herself indispensable--and it works. She is taken in by the Frankenstein family and rewarded with a warm bed, delicious food, and dresses of the finest silk. Soon she and Victor are inseparable.

But her new life comes at a price. As the years pass, Elizabeth's survival depends on managing Victor's dangerous temper and entertaining his every whim, no matter how depraved. Behind her blue eyes and sweet smile lies the calculating heart of a girl determined to stay alive no matter the cost . . . as the world she knows is consumed by darkness.

THE DARK DESCENT OF ELIZABETH FRANKENSTEIN is a stunning reimagination of the classic, speaking to the fears we all bury deep inside.
The War Outside by Monica Hesse (Little, Brown)
A stunning novel of conviction, friendship, and betrayal from Monica Hesse, the Edgar Award-winning and bestselling author of Girl in the Blue Coat

It's 1944, and World War II is raging across Europe and the Pacific. The war seemed far away from Margot in Iowa and Haruko in Colorado--until they were uprooted to dusty Texas, all because of the places their parents once called home: Germany and Japan.

Haruko and Margot meet at the high school in Crystal City, a "family internment camp" for those accused of colluding with the enemy. The teens discover that they are polar opposites in so many ways, except for one that seems to override all the others: the camp is changing them, day by day and piece by piece. Haruko finds herself consumed by fear for her soldier brother and distrust of her father, who she knows is keeping something from her. And Margot is doing everything she can to keep her family whole as her mother's health deteriorates and her rational, patriotic father becomes a man who distrusts America and fraternizes with Nazis.

With everything around them falling apart, Margot and Haruko find solace in their growing, secret friendship. But in a prison the government has deemed full of spies, can they trust anyone--even each other?
Rabbit & Robot by Andew Smith (Simon and Schuster)
Cager has been transported to the Tennessee, a giant lunar-cruise ship orbiting the moon that his dad owns, by Billy and Rowan to help him shake his Woz addiction. Meanwhile, Earth, in the midst of thirty simultaneous wars, burns to ash beneath them. And as the robots on board become increasingly insane and cannibalistic, and the Earth becomes a toxic wasteland, the boys have to wonder if they'll be stranded alone in space forever.
Nightingale by Amy Lukavics (Harlequin Teen)
At seventeen, June Hardie is everything a young woman in 1951 shouldn't be--independent, rebellious, a dreamer. June longs to travel, to attend college and to write the dark science fiction stories that consume her waking hours. But her parents only care about making June a better young woman. Her mother grooms her to be a perfect little homemaker while her father pushes her to marry his business partner's domineering son. When June resists, her whole world is shattered--suburbia isn't the only prison for different women.

June's parents commit her to Burrow Place Asylum, aka the Institution. With its sickening conditions, terrifying staff and brutal "medical treatments," the Institution preys on June's darkest secrets and deepest fears. And she's not alone. The Institution terrorizes June's fragile roommate, Eleanor, and the other women locked away within its crumbling walls. Those who dare speak up disappear...or worse. Trapped between a gruesome reality and increasingly sinister hallucinations, June isn't sure where her nightmares end and real life begins. But she does know one thing: in order to survive, she must destroy the Institution before it finally claims them all.
An Absolutely Remarkable Thing by Hank Green (Dutton)
The Carls just appeared. Coming home from work at three a.m., twenty-three-year-old April May stumbles across a giant sculpture. Delighted by its appearance and craftsmanship--like a ten-foot-tall Transformer wearing a suit of samurai armor--April and her friend Andy make a video with it, which Andy uploads to YouTube. The next day April wakes up to a viral video and a new life. News quickly spreads that there are Carls in dozens of cities around the world--everywhere from Beijing to Buenos Aires--and April, as their first documentarian, finds herself at the center of an intense international media spotlight.

Now April has to deal with the pressure on her relationships, her identity, and her safety that this new position brings, all while being on the front lines of the quest to find out not just what the Carls are, but what they want from us.
Give The Dark My Love by Beth Revis (Razorbill)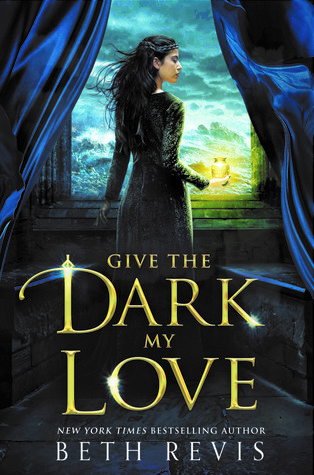 When seventeen-year-old Nedra Brysstain leaves her home in the rural, northern territories of Lunar Island to attend the prestigious Yugen Academy, she has only one goal in mind: learn the trade of medicinal alchemy. A scholarship student matriculating with the children of Lunar Island's wealthiest and most powerful families, Nedra doesn't quite fit in with the other kids at Yugen, who all look down on her.

All, except for Greggori "Grey" Astor. Grey is immediately taken by the brilliant and stubborn Nedra, who he notices is especially invested in her studies. And that's for a good reason: a deadly plague has been sweeping through the North, and it's making its way toward the cities. With her family's life--and the lives of all of Lunar Island's citizens--on the line, Nedra is determined to find a cure for the plague.

Grey and Nedra continue to grow closer, but as the sickness spreads and the body count rises, Nedra becomes desperate to find a cure. Soon, she finds herself diving into alchemy's most dangerous corners--and when she turns to the most forbidden practice of all, necromancy, even Grey might not be able to pull her from the darkness.
The Caged Queen by Kristen Ciccarelli (HarperTeen)
The second book in Kristen Ciccarelli's lush Iskari series.

Lavish, romantic, and dotted with magic, The Caged Queen is a new story in the world of The Last Namsara—one that fans of the first book will flock to.

Once there were two sisters born with a bond so strong that it forged them together forever. When they were angry, mirrors shattered, and when they were happy, flowers bloomed. It was a magic they cherished—until the day a terrible accident took Essie's life and trapped her soul in this world.

Dax—the heir to Firgaard's throne—was responsible for the accident. Roa swore to hate him forever. But eight years later he returned, begging for her help. He was determined to dethrone his cruel father, under whose oppressive reign Roa's people had suffered. Roa made him a deal: she'd give him the army he needed if he made her queen.

Together with Dax and his sister, Asha, Roa and her people waged war and deposed a tyrant. But now Asha is on the run, hiding from the price on her head. And Roa is an outlander queen, far from home and married to her enemy. Worst of all: Dax's promises go unfulfilled. Roa's people continue to suffer.

Then a chance to right every wrong arises—an opportunity for Roa to rid herself of this enemy king and rescue her beloved sister. During the Reliquishing, when the spirits of the dead are said to return, Roa can reclaim her sister for good.

All she has to do is kill the king.