September 1st
The Bridge by Bill Konigsberg (Arthur A. Levine Books)
Two teenagers, strangers to each other, have decided to jump from the same bridge at the same time. But what results is far from straightforward in this absorbing, honest lifesaver from acclaimed author Bill Konigsberg.

Aaron and Tillie don't know each other, but they are both feeling suicidal, and arrive at the George Washington Bridge at the same time, intending to jump. Aaron is a gay misfit struggling with depression and loneliness. Tillie isn't sure what her problem is -- only that she will never be good enough.

On the bridge, there are four things that could happen:

Aaron jumps and Tillie doesn't.

Tillie jumps and Aaron doesn't.

They both jump.

Neither of them jumps.

Or maybe all four things happen, in this astonishing and insightful novel from Bill Konigsberg.
We Are Not Free by Traci Chee (HMH) -
delayed due to COVID-19.
"All around me, my friends are talking, joking, laughing. Outside is the camp, the barbed wire, the guard towers, the city, the country that hates us.

We are not free.

But we are not alone."

From New York Times best-selling and acclaimed author Traci Chee comes We Are Not Free, the collective account of a tight-knit group of young Nisei, second-generation Japanese American citizens, whose lives are irrevocably changed by the mass U.S. incarcerations of World War II.

Fourteen teens who have grown up together in Japantown, San Francisco.

Fourteen teens who form a community and a family, as interconnected as they are conflicted.

Fourteen teens whose lives are turned upside down when over 100,000 people of Japanese ancestry are removed from their homes and forced into desolate incarceration camps.

In a world that seems determined to hate them, these young Nisei must rally together as racism and injustice threaten to pull them apart.
Cemetery Boys by Aiden Thomas (Swoon Reads) - delayed due to COVID-19.
Yadriel has summoned a ghost, and now he can't get rid of him.

When his traditional Latinx family has problems accepting his gender, Yadriel becomes determined to prove himself a real brujo. With the help of his cousin and best friend Maritza, he performs the ritual himself, and then sets out to find the ghost of his murdered cousin and set it free.

However, the ghost he summons is actually Julian Diaz, the school's resident bad boy, and Julian is not about to go quietly into death. He's determined to find out what happened and tie up some loose ends before he leaves. Left with no choice, Yadriel agrees to help Julian, so that they can both get what they want. But the longer Yadriel spends with Julian, the less he wants to let him leave.
Greythorne by Crystal Smith (HMH) - delayed due to COVID-19.
Brimming with deliciously mysterious magic, political intrigue, and a passionate heroine who will do anything to save the ones she loves—this highly anticipated sequel to Bloodleaf, praised as "enchanting, visceral, and twisty" by Laura Sebastian, won't disappoint.

In Bloodleaf's highly anticipated sequel, Princess Aurelia's life is turned upside down when the kingdom she thought she saved turns to ruin, a loved one is tragically killed in a shipwreck, and her home country refuses to respect her brother's legitimate claim to the throne. With no place left to call her own, Aurelia returns to Greythorne Manor—her best friend's family mansion—only to get swept up in a coup d'état on the night of her brother's coronation. With everyone turned against her and enemies closing in on all sides, Aurelia has nothing left to lose in a mad fight to protect the only people she has left—her family. But in her darkest moments when all seems grim, will Aurelia find a spark of hope from a love she thought long lost? A read bursting with romance, magic, and ghostly intrigue, Greythorne will not disappoint

.
None Shall Sleep by Ellie Marney (Little, Brown)
The Silence of the Lambs meets Sadie in this riveting psychological thriller about two teenagers teaming up with the FBI to track down juvenile serial killers.

In 1982, two teenagers—serial killer survivor Emma Lewis and US Marshal candidate Travis Bell—are recruited by the FBI to interview convicted juvenile killers and provide insight and advice on cold cases. From the start, Emma and Travis develop a quick friendship, gaining information from juvenile murderers that even the FBI can't crack. But when the team is called in to give advice on an active case—a serial killer who exclusively hunts teenagers—things begin to unravel. Working against the clock, they must turn to one of the country's most notorious incarcerated murderers for help: teenage sociopath Simon Gutmunsson. Despite Travis's objections, Emma becomes the conduit between Simon and the FBI team. But while Simon seems to be giving them the information they need to save lives, he's an expert manipulator playing a very long game...and he has his sights set on Emma.

Captivating, harrowing, and chilling, None Shall Sleep is an all-too-timely exploration of not only the monsters that live among us, but also the monsters that live inside us.
Where We Are by Alison McGee (Anthenuem)
From New York Times bestselling author Alison McGhee comes a stunning and heartbreaking story of two teens who fight to reunite when one of them is caught in the web of a sinister cult.

Micah and Sesame are true best friends. They safeguard each other's secrets and share their dreams. Micah wants to save his parents from the cult leader who calls himself "the Prophet." Sesame recently lost the last of her own family—her grandmother—and plans to keep a low profile until she turns eighteen to avoid foster care. Together, they never doubt they can build the futures they want.

Until Micah disappears. The Prophet has taken Micah, his parents, and the rest of his followers underground. And trying to take on the Prophet in isolation, surrounded by his followers, proves to be a dangerous mistake that leaves Micah hopeless and at the Prophet's mercy.

Sesame, left alone, is wracked with fear over what could be happening to Micah. Never before have the two of them been so far apart—or needed each other more. But their faith in each other never wavers, and that may just be enough to save them both.
Gold Wings Rising by Alex London (FSG)
In the final installment of this LGBTQ fantasy series, Kylee and Brysen must fight for their lives and their humanity. Book 1 was a Today Show Book Club Pick!

The war on the ground has ended, but the war with the sky has just begun. After the Siege of the Six Villages, the ghost eagles have trapped Uztaris on both sides of the conflict. The villagers and Kartami alike hide in caves, huddled in terror as they await nightly attacks. Kylee aims to plunge her arrows into each and every ghost eagle; in her mind, killing the birds is the only way to unshackle the city's chains. But Brysen has other plans.

While the humans fly familiar circles around each other, the ghost eagles create schemes far greater and more terrible than either Kylee or Brysen could have imagined. In the final installment of the Skybound Saga, the tug-of-war between love and power begins to fray, threatening bonds of siblinghood and humanity alike.
Sanctuary by Abby Sher and Paola Mendoza (Putnam)
Co-founder of the Women's March makes her YA debut in a near future dystopian where a young girl and her brother must escape a xenophobic government to find sanctuary.
It's 2032, and in this near-future America, all citizens are chipped and everyone is tracked--from buses to grocery stores. It's almost impossible to survive as an undocumented immigrant, but that's exactly what sixteen-year-old Vali is doing. She and her family have carved out a stable, happy life in small-town Vermont, but when Vali's mother's counterfeit chip starts malfunctioning and the Deportation Forces raid their town, they are forced to flee.
Now on the run, Vali and her family are desperately trying to make it to her tía Luna's in California, a sanctuary state that is currently being walled off from the rest of the country. But when Vali's mother is detained before their journey even really begins, Vali must carry on with her younger brother across the country to make it to safety before it's too late.
Gripping and urgent, co-authors Paola Mendoza and Abby Sher have crafted a narrative that is as haunting as it is hopeful in envisioning a future where everyone can find sanctuary.
Find Layla by Meg Elison (Skyscape)
A neglected girl's chaotic coming-of-age becomes a trending new hashtag in a novel about growing up and getting away by an award-winning author.
Underprivileged and keenly self-aware, SoCal fourteen-year-old Layla Bailey isn't used to being noticed. Except by mean girls who tweet about her ragged appearance. All she wants to do is indulge in her love of science, protect her vulnerable younger brother, and steer clear of her unstable mother.
Then a school competition calls for a biome. Layla chooses her own home, a hostile ecosystem of indoor fungi and secret shame. With a borrowed video camera, she captures it all. The mushrooms growing in her brother's dresser. The black mold blooming up the apartment walls. The unmentionable things living in the dead fridge. All the inevitable exotic toxins that are Layla's life. Then the video goes viral.
When Child Protective Services comes to call, Layla loses her family and her home. Defiant, she must face her bullies and friends alike, on her own. Unafraid at last of being seen, Layla accepts the mortifying reality of visibility. Now she has to figure out how to stay whole and stand behind the truth she has shown the world.

Punching the Air by Ibi Zoboi and Yusef Saalam (Balzer + Bray)
From award-winning, bestselling author Ibi Zoboi and prison reform activist Yusef Salaam of the Exonerated Five comes a powerful YA novel in verse about a boy who is wrongfully incarcerated. Perfect for fans of Jason Reynolds, Walter Dean Myers, and Elizabeth Acevedo.
The story that I thought
was my life
didn't start on the day
I was born
Amal Shahid has always been an artist and a poet. But even in a diverse art school, he's seen as disruptive and unmotivated by a biased system. Then one fateful night, an altercation in a gentrifying neighborhood escalates into tragedy. "Boys just being boys" turns out to be true only when those boys are white.
The story that I think
will be my life
starts today
Suddenly, at just sixteen years old, Amal's bright future is upended: he is convicted of a crime he didn't commit and sent to prison. Despair and rage almost sink him until he turns to the refuge of his words, his art. This never should have been his story. But can he change it?
With spellbinding lyricism, award-winning author Ibi Zoboi and prison reform activist Yusef Salaam tell a moving and deeply profound story about how one boy is able to maintain his humanity and fight for the truth, in a system designed to strip him of both.
Blood Moon by Lucy Cuthew (Walker Books US) - some editions also scheduled for June 2020.
A timely feminist YA novel in verse about periods, sex, shame and going viral for all the wrong reasons.

BLOOD MOON is a YA novel about the viral shaming of a teenage girl. During her seminal sexual experience with the quiet and lovely Benjamin, physics-lover and astronomy fan Frankie gets her period – but the next day a gruesome meme goes viral, turning an innocent, intimate afternoon into something sordid, mortifying and damaging.
Recommended For You by Laura Silverman (Margaret K. McElderry)
Pitched as To All the Boys I've Loved Before meets You've Got Mail...

Shoshanna Greenberg loves working at Once Upon, her favorite local bookstore. And with her moms fighting at home and her beloved car teetering on the brink of death, the store has become a welcome escape.

When her boss announces a holiday bonus to the person who sells the most books, Shoshanna sees an opportunity to at least fix her car, if none of her other problems. The only person standing in her way? New hire Jake Kaplan.

Jake is an affront to everything Shoshanna stands for. He doesn't even read! But somehow his sales start to rival hers. Jake may be cute (really cute), and he may be an eligible Jewish single (hard to find South of Atlanta), but he's also the enemy, and Shoshanna is ready to take him down.

But as the competition intensifies, Jake and Shoshanna grow closer and realize they might be more on the same page than either expects…
The Lost Book of the White by Casandra Clare and Wesley Chu (McElderry Books)
From #1 New York Times and USA TODAY bestselling author Cassandra Clare and award-winning author Wesley Chu comes the second book in the Eldest Curses series, which continues the love story between Magnus Bane and Alec Lightwood. The Lost Book of the White is a Shadowhunters novel.
Magnus Bane and Alec Lightwood are settling into domestic life with their son Max when the warlocks Ragnor Fell and Shinyun Jung break into their loft and steal a powerful spell book. Realizing that Ragnor and Shinyun are being controlled by a more sinister force, Magnus and Alec set out to stop them and recover the book before they can cause any more harm. With the help of Clary Fairchild, Jace Herondale, Isabelle Lightwood, and Simon Lovelace (who is fresh from the Shadowhunter Academy), they track the warlocks to Shanghai.
But nothing is as it seems. Ragnor and Shinyun are working at the behest of a Greater Demon. Their goal is to open a Portal from the demon realms to Earth, flooding the city of Shanghai with dangerous demons. When a violent encounter causes Magnus's magic to grow increasingly unstable, Alec and Magnus rally their friends to strike at the heart of the demon's power. But what they find there is far stranger and more nefarious than they ever could have expected…
Majesty by Katherine McGee (Random House)
Is America ready for its first queen?

Power is intoxicating. Like first love, it can leave you breathless. Princess Beatrice was born with it. Princess Samantha was born with less. Some, like Nina Gonzalez, are pulled into it. And a few will claw their way in. Ahem, we're looking at you Daphne Deighton.

As America adjusts to the idea of a queen on the throne, Beatrice grapples with everything she lost when she gained the ultimate crown. Samantha is busy living up to her "party princess" persona...and maybe adding a party prince by her side. Nina is trying to avoid the palace--and Prince Jefferson--at all costs. And a dangerous secret threatens to undo all of Daphne's carefully laid "marry Prince Jefferson" plans.

A new reign has begun....
Never Look Back by Lilliam Rivera (Bloomsbury)
Featuring contemporary Afro-Latinx characters, acclaimed author Lilliam Rivera blends a touch of magical realism into a timely story about cultural identity, overcoming trauma, and the power of first love.

Eury comes to the Bronx as a girl haunted. Haunted by losing everything in Hurricane Maria--and by an evil spirit, Ato. She fully expects the tragedy that befell her and her family in Puerto Rico to catch up with her in New York. Yet, for a time, she can almost set this fear aside, because there's this boy . . .

Pheus is a golden-voiced, bachata-singing charmer, ready to spend the summer on the beach with his friends, serenading his on-again, off-again flame. That changes when he meets Eury. All he wants is to put a smile on her face and fight off her demons. But some dangers are too powerful for even the strongest love, and as the world threatens to tear them apart, Eury and Pheus must fight for each other and their lives.

This Own Voices retelling of the Greek myth Orpheus and Eurydice is perfect for fans of Ibi Zoboi's Pride and Daniel José Older's Shadowshaper.
Bridge of Souls by Victoria Schwab (Scholastic) - technically middle grade, but I know Schwab has a lot of YA readers.
Where there are ghosts, Cassidy Blake follows...
Unless it's the other way around?

Cass thinks she might have this ghost-hunting thing down. After all, she and her ghost best friend, Jacob, have survived two haunted cities while traveling for her parents' TV show.

But nothing can prepare Cass for New Orleans, which wears all of its hauntings on its sleeve. In a city of ghost tours and tombs, raucous music and all kinds of magic, Cass could get lost in all the colorful, grisly local legends. And the city's biggest surprise is a foe Cass never expected to face: a servant of Death itself.

Cass takes on her most dangerous challenge yet in the latest book in this New York Times bestselling series.
Queen of Volts by Amanda Foody
Return to the City of Sin, where the final game is about to begin…and winning will demand the ultimate sacrifice.

Only days after a corrupt election and brutal street war, one last bloodthirsty game has begun. The players? The twenty-two most powerful, notorious people in New Reynes.

After realizing they have no choice but to play, Enne Scordata and Levi Glaisyer are desperate to forge new alliances and bargain for their safety. But while Levi offers false smiles and an even falser peace to the city's politicians, Enne must face a world where her true Mizer identity has been revealed…and any misstep could turn deadly.

Meanwhile, a far more dangerous opponent has appeared on the board, one plucked right from the most gruesome legends of New Reynes. As the game takes its final, vicious turn, Levi and Enne must decide once and for all whether to be partners or enemies.

Because in a game for survival, there are only losers…

And monsters.
Save Steve by Jenni Hendricks and Ted Caplan (HarperTeen)
Steve Stevenson is an asshole. That might not be a cool thing to say about someone with cancer, but it's true. Yeah, he throws legendary parties and is the most popular guy in school, but he also loves humiliating pranks, Cardi B, and doesn't recycle. Worst of all, he's dating Kaia—the girl of nice guy Cam's dreams.
But when a desperate Kaia asks Cam to help her raise money to pay for Steve's experimental treatment, Cam offers to organize the biggest, most viral fundraising campaign—SaveSteve.com. Maybe then Kaia will finally see Cam as the perfect, thoughtful, altruistic, good guy for her. But Steve's no fool. He's totally on to Cam's plan. And to stop him from stealing his girlfriend, he's going to do whatever it takes to make Cam's life as miserable as his own.
From Jenni Hendriks and Ted Caplan, authors of Unpregnant, comes a quirky, funny story about the pressures of who others expect you to be and what it really means to do the right thing.
Fence: Striking Distance by C.S. Pacat and Sarah Rees Brennan (Little, Brown)
The boys of Kings Row bout with drama, rivalry, and romance in this original YA novel by The New York Times bestselling author Sarah Rees Brennan--inspired by the award-nominated comic series by C.S. Pacat and Johanna The Mad.

Sixteen-year-old Nicholas Cox is the illegitimate son of a retired fencing champion who dreams of getting the proper training he could never afford. After earning a place on the elite Kings Row fencing team, Nicholas must prove himself to his rival, Seiji Katayma, and navigate the clashes, friendships, and relationships between his teammates on the road to state championships--where Nicholas might finally have the chance to spar with his golden-boy half-brother.

Coach Williams decides to take advantage of the boys' morale after a recent victory and assigns them a course of team building exercises to further deepen their bonds. It takes a shoplifting scandal, a couple of moonlit forest strolls, several hilariously bad dates, and a whole lot of introspection for the team to realize they are stronger together than they could ever be apart.

The first installment of this enticing original YA novel series by Sarah Rees Brennan, rich with casual diversity and queer self-discovery, explores never-before-seen drama inspired by C.S. Pacat's critically acclaimed Fence comic series and boasts original cover and interior art by Johanna The Mad.
Not Your #LoveStory by Sonia Hartyl (Page Street Kids)
#PlaneBae meets Gilmore Girls in this hilarious and heartfelt story about the addictiveness of Internet fame and the harsh realities of going viral.

Macy Evans dreams of earning enough income from her YouTube channel, R3ntal Wor1d, to leave her small, Midwestern town. But when she meets a boy named Eric at a baseball game, and accidently dumps her hotdog in his lap, her disastrous "meet-cute" becomes the topic of a viral thread. Now it's not loyal subscribers flocking to her channel, it's Internet trolls. And they aren't interested in her reviews of VHS tapes—they only care about her relationship with Eric.

Eric is overly eager to stretch out his fifteen minutes of fame, but Macy fears this unwanted attention could sabotage her "real-life" relationships—namely with the shy boy-next-door, Paxton, who she's actually developing feelings for. Macy knows she should shut the lie down, though she can't ignore the advertising money, or the spark she gets in her chest whenever someone clicks on her videos. Eric shouldn't be the only one allowed to reap the viral benefits. But is faking a relationship for clicks and subscribers worth hurting actual people?
Flamer by Mike Curato (Henry Holt)
Award-winning author and artist Mike Curato draws on his own experiences in this debut graphic novel, telling a difficult story with humor, compassion, and love.

know I'm not gay. Gay boys like other boys. I hate boys. They're mean, and scary, and they're always destroying something or saying something dumb or both.

I hate that word. Gay. It makes me feel . . . unsafe.

It's the summer between middle school and high school, and Aiden Navarro is away at camp. Everyone's going through changes—but for Aiden, the stakes feel higher. As he navigates friendships, deals with bullies, and spends time with Elias (a boy he can't stop thinking about), he finds himself on a path of self-discovery and acceptance.
Blood & Honey by Shelby Mahurin (HarperTeen)
The hotly anticipated sequel to the New York Times and IndieBound bestseller Serpent & Dove—packed with even steamier romance and darker magic—is perfect for fans of Sarah J. Maas.
After narrowly escaping death at the hands of the Dames Blanches, Lou, Reid, Coco, and Ansel are on the run from coven, kingdom, and church—fugitives with nowhere to hide.
To elude the scores of witches and throngs of chasseurs at their heels, Lou and Reid need allies. Strong ones. But protection comes at a price, and the group is forced to embark on separate quests to build their forces. As Lou and Reid try to close the widening rift between them, the dastardly Morgane baits them in a lethal game of cat and mouse that threatens to destroy something worth more than any coven.
As the Shadow Rises by Katy Rose Pool (Henry Holt)
Six of Crows meets Graceling with a dash of Winter is Coming in this second installment of the action-packed and swoon-worthy Age of Darkness series!

The Last Prophet has been found, yet he sees destruction ahead.

In this sequel to the critically-acclaimed There Will Come a Darkness, kingdoms have begun to fall to a doomsday cult, the magical Graced are being persecuted, and an ancient power threatens to break free. But with the world hurtling toward its prophesized end, Anton's haunting vision reveals the dangerous beginnings of a plan to stop the Age of Darkness.

As Jude, Keeper of the Order of the Last Light, returns home in disgrace, his quest to aid the Prophet is complicated by his growing feelings for Anton. Meanwhile, the assassin known as the Pale Hand will stop at nothing to find her undead sister before she dies for good, even if it means letting the world burn. And in Nazirah, Hassan, the kingdom-less Prince, forms a risky pact to try to regain his throne. When the forces of light and darkness collide in the City of Mercy, old wounds are reopened, new alliances are tested, and the end of the world begins.

The Age of Darkness trilogy, which the Amazon Book Review called "the next big fantasy series," is perfect for fans of Throne of Glass, Children of Blood and Bone, and An Ember in the Ashes.
Fable by Adrienne Young (Wednesday Books)
Welcome to a world made dangerous by the sea and by those who wish to profit from it. Where a young girl must find her place and her family while trying to survive in a world built for men.

As the daughter of the most powerful trader in the Narrows, the sea is the only home seventeen-year-old Fable has ever known. It's been four years since the night she watched her mother drown during an unforgiving storm. The next day her father abandoned her on a legendary island filled with thieves and little food. To survive she must keep to herself, learn to trust no one and rely on the unique skills her mother taught her. The only thing that keeps her going is the goal of getting off the island, finding her father and demanding her rightful place beside him and his crew. To do so Fable enlists the help of a young trader named West to get her off the island and across the Narrows to her father.

But her father's rivalries and the dangers of his trading enterprise have only multiplied since she last saw him and Fable soon finds that West isn't who he seems. Together, they will have to survive more than the treacherous storms that haunt the Narrows if they're going to stay alive.
Throwaway Girls by Andrea Contos (KCP Loft)
A timely edge-of-your-seat thriller from a debut writer to watch.
Caroline Lawson is three months away from freedom, otherwise known as graduation day. That's when she'll finally escape her rigid prep school and the parents who thought they could convert her to being straight. Until then, Caroline is keeping her head down, pretending to be the perfect student even though she is crushed by her family and heartbroken over the girlfriend who left for California.
But when her best friend Madison disappears, Caroline feels compelled to get involved in the investigation. She has her own reasons not to trust the police, and she owes Madison --- big time. Suddenly Caroline realizes how little she knew of what her friend was up to. Caroline has some uncomfortable secrets about the hours before Madison disappeared, but they're nothing compared to the secrets Madison has been hiding. And why does Mr. McCormack, their teacher, seem to know so much about them?
It's only when Caroline discovers other missing girls that she begins to close in on the truth. Unlike Madison, the other girls are from the wrong side of the tracks. Unlike Madison's, their disappearances haven't received much attention. Caroline is determined to find out what happened to them and why no one seems to notice. But as every new discovery leads Caroline closer to the connection between these girls and Madison, she faces an unsettling truth. There's only one common denominator between the disappearances: Caroline herself.
Andrea Contos's debut is an edge-of-your-seat thriller. The suspense never lets up, even as the story raises important questions about class differences and how they are reflected in law enforcement. And the multilayered plot unfolds from two alternating points of view, making for dramatic changes in tone and pace throughout. With its unforeseeable twists involving an intriguing and intertwined cast of characters, this dark and moody story will keep readers guessing till the very end.
Dating Makes Perfect by Pintip Dunn (Entangled Teen)
The Tech sisters don't date in high school. Not because they're not asked. Not because they're not interested. Not even because no one can pronounce their long, Thai last name — hence the shortened, awkward moniker.

But simply because they're not allowed.

Until now.

Sixteen-year-old Panida just wants to find herself since her older sisters have deserted her for higher education. Midnight karaoke parties are *not* the same when there's only one of you. Too bad her parents have other plans.

In a move that other Asian American girls know all too well, one month after the older Tech twins got to college, her parents asked, "Why aren't you engaged yet?"

Her sisters retaliated by vowing that they won't marry for ten (maybe even twenty!) years, not until they've had LOTS of dating practice.

So now, her parents have declared war on the status quo. Not only must their youngest daughter, Panida, date in high school in order to practice her relationship skills, but she must do so under their watchful eyes.

The Techs will decide when, where, and how each date occurs. And with whom. *Especially* with whom.

Their first candidate? The son of their long-time friends, Mat Songsomboon— arrogant, dreamy, and infuriating.

Panida's known him since they were toddlers throwing sticky rice balls at each other —and he would be the perfect person for her to practice dating.

If only he weren't her sworn enemy.
1789: Twelve Authors Explore a Year of Rebellion, Revolution, and Change by Various YA Authors (Candlewick)
The acclaimed team that brought us 1968 turns to another year that shook the world with a collection of nonfiction writings by renowned young-adult authors.

"The Rights of Man." What does that mean? In 1789 that question rippled all around the world. Do all men have rights--not just nobles and kings? What then of enslaved people, women, the original inhabitants of the Americas? In the new United States a bill of rights was passed, while in France the nation tumbled toward revolution. In the Caribbean preachers brought word of equality, while in the South Pacific sailors mutinied. New knowledge was exploding, with mathematicians and scientists rewriting the history of the planet and the digits of pi. Lauded anthology editors Marc Aronson and Susan Campbell Bartoletti, along with ten award-winning nonfiction authors, explore a tumultuous year when rights and freedoms collided with enslavement and domination, and the future of humanity seemed to be at stake.

Some events and actors are familiar: Thomas Jefferson and James Madison, Marie Antoinette and the Marquis de Lafayette. Others may be less so: the eloquent former slave Olaudah Equiano, the Seneca memoirist Mary Jemison, the fishwives of Paris, the mathematician Jurij Vega, and the painter Elisabeth Vigee Le Brun. But every chapter brings fresh perspectives on the debates of the time, inviting readers to experience the passions of the past and ask new questions of today.
Fright Night by Maren Stoffels (Underlined)
Full of menace and suspense comes this unputdownable original paperback thriller perfect for fans of Natasha Preston and Natalie D. Richards!

Sofia isn't so sure about Fright Night. When she suggested it to her friends, she was only thinking of it as an excuse to get closer to Dylan. Now that it's happening, she's worried that spending the night in a deserted forest is a bad idea.

But it's totally safe--there's even a safe word if things get too intense. And they do. Sofia and her friends are forced to face their greatest fears, and suddenly? It's too late to turn back.
The Insomniacs by Marit Wiesenberg (Flatiron Books)
A sharp and romantic novel about two suburban teens who can't sleep uncovering the secrets of their neighborhood by night. Think The Summer I Turned Pretty with flashes of Rear Window!

When seventeen-year-old competitive diver Ingrid freezes up and sustains a head injury at a routine meet, her orderly life is turned upside down. Now housebound and sedentary on doctor's orders, Ingrid can't sleep and is haunted by the question of what triggered her uncharacteristic stage fright.

The only thing she remembers about the moment before the dive is seeing Van, her neighbor, former best friend, and forever crush, on the sidelines. Then one sleepless night, she sees Van outside her window...looking right back at her. They tentatively begin "not sleeping" together every night but still living separate lives by day.

Ingrid tells herself this is just temporary, but soon, she and Van are up every night together, increasingly intertwined in helping each other put pieces of memory together. As Van works through his own reasons for not being able to sleep, both of them are pulled into a mystery that threatens to turn their quiet neighborhood into a darker place than they realized.
Unbirthday by Liz Braswell (Disney Hyperion)
What if Wonderland was in peril and Alice was very, very late?

Alice is different than other eighteen-year-old ladies in Kexford, which is perfectly fine with her. She'd rather spend golden afternoons with her trusty camera or in her aunt Vivian's lively salon, ignoring her sister's wishes that she stop all that "nonsense" and become a "respectable" member of society. Alice is happy to meander to Miss. Yao's teashop or to visit the children playing in the Square. She's also interested in learning more about the young lawyer she met there, but just because she's curious, of course, not because he was sweet and charming.

But when Alice develops photographs she has recently taken about town, familiar faces of old suddenly appear in the place of her actual subjects-the Queen of Hearts, the Mad Hatter, the Caterpillar. There's something eerily off about them, even for Wonderland creatures. And as Alice develops a self-portrait, she finds the most disturbing image of all-a badly-injured dark-haired girl asking for Alice's help. Mary Ann.

Returning to the place of nonsense from her childhood, Alice finds herself on a mission to stop the Queen of Hearts' tyrannical rule and to find her place in both worlds. But will she able to do so . . . before the End of Time?
Ever After by Olivia Vieweg (
Lerner/Graphic Universe)
Vivi and Eva are two travelers in a countryside filled with the undead. After a train breaks down, stranding them between safe zones, the young women partner up to stay alive. Vivi is struggling with grief--and guilt--over the loss of her sister. Eva is hiding the start of a horrifying transformation. Together they'll face heat, zombie hordes, and their own inner demons, searching for signs of life in a land of the dead. This graphic novel addition to an enduring genre is thoughtful and emotion-driven, but also full of zombie scares and action.
Lux: The New Girl by Ashley Woodfolk (Penguin)
Meet the Flyy Girls. The group of girls who seem like they can get away with anything. Veteran author Ashley Woodfolk pens a gorgeous and dynamic series of four Harlem highschoolers, each facing a crossroads of friendship, family, and love.

Lux Lawson is on a spree. Ever since her dad left, she's been kicked out of every school that would take her, and this is her last chance: Harlem's Augusta Savage School of the Arts. If this doesn't work, Lux is off to military school, no questions asked. That means no more acting out, no more fights, and definitely no boyfriends. Focus on her photography, and make nice friends. That's the deal.

Enter the Flyy Girls, three students who have it all together. The type of girls Lux needs to be friends with to stay out of trouble. And after charming her way into the group, Lux feels she's on the right track. But every group has their secrets, including Lux. And when the past starts catching up with her, can she keep her place as a Flyy Girl?

In this searing series opener, Lux takes center stage as she figures out just how hard it can be to start over.

With simply stated text and compelling characters, Flyy Girls is a series that's perfect for readers of any level.
Micah: The Good Girl by Ashley Woodfolk (Penguin)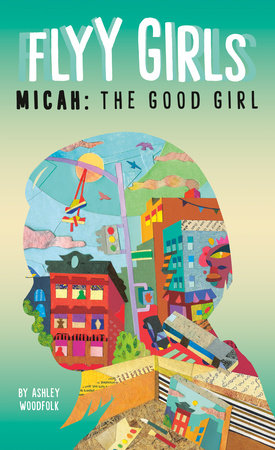 Meet the Flyy Girls. The group of girls who seem like they can get away with anything. Veteran author Ashley Woodfolk pens a gorgeous and dynamic series of four Harlem highschoolers, each facing a crossroads of friendship, family, and love.

Micah Dupree had always liked being the "good girl." She was happy painting, going to church, and acing her school projects. After all, she had a perfect older brother to live up to. But when he unexpectedly dies, Micah's world is turned upside-down. With her anxiety growing, a serious boyfriend in the picture, and new feelings emerging, Micah begins to question what being the "good girl" really means...and if it's worth it, anyway.

With simply stated text and compelling characters, Flyy Girls is a series that's perfect for readers of any level.
Like Spilled Water by Jennie Liu (Carolrhoda)
Nineteen-year-old Na has always lived in the shadow of her younger brother, Bao-bao, her parents' cherished son. Years ago, Na's parents left her in the countryside and went to work in the city, bringing Bao-bao along and committing everything to his education.

But when Bao-bao dies suddenly, Na realizes how little she knew him. Did he really kill himself because of a low score on China's all-important college entrance exam? Na learns that Bao-bao had many secrets and that his death may not be what it seems. Na's parents expect her to quit her vocational school and go to work, forcing Na to confront traditional expectations for and pressures on young women.
September 8th
When Villains Rise by Rebecca Schaeffer (HMH)
Dexter meets Victoria Schwab in this dark and compelling fantasy about a girl who is determined to take down the black market once and for all in the conclusion to the trilogy that started with the critically acclaimed Not Even Bones.

Nita finally has Fabricio, the boy who betrayed her to the black market, within her grasp. But when proof that Kovit's a zannie—a monster who eats pain in order to survive—is leaked to the world, Nita must reevalute her plans.

With enemies closing in on all sides, the only way out is for Nita and Kovit to take on the most dangerous man in the world: Fabricio's father. He protects the secrets of the monsters who run the black market. Stealing those secrets could be the one thing that stands between Nita and Kovit and certain death in the thrilling conclusion to the trilogy that began with the critically acclaimed Not Even Bones.
Iron Heart by Nina Varela (HarperTeen)
An unstoppable love between two girls—one human, one Made—both set on destroying the Iron Heart.

For too long the cruel, beautiful Automae have lorded over the kingdom of Rabu, oppressing the humans who live there. But the human revolution is on the rise, and at its heart is Ayla. Once handmaiden, now fugitive, Ayla escaped the palace of Lady Crier, the girl Ayla had planned to kill . . . but instead fell in love with. Now Ayla has pledged her allegiance to Queen Junn, whom she believes can accomplish the ultimate goal of the human rebellion: destroy the Iron Heart. Without it, the Automae will be weakened to the point of extinction.

But playing at Ayla's memory are the powerful feelings she developed for Crier. And unbeknownst to her, Crier has also fled the palace, taking up among travelling rebels, determined to find and protect Ayla.

As their paths collide, neither are prepared for the dark secret underlying the Iron Heart.

In this stunning sequel to acclaimed author Nina Varela's Crier's War, the love that launched a revolution must now pave the way for a whole new era . . . and the ultimate change of heart.
More Happy Than Not by Adam Silvera: Deluxe Edition (Soho Teen) - delayed due to COVID-19.
Part Eternal Sunshine of the Spotless Mind, part Aristotle and Dante Discover the Secrets of the Universe, Adam Silvera's extraordinary debut confronts race, class, and sexuality during one charged near-future summer in the Bronx.

Sixteen-year-old Aaron Soto is struggling to find happiness after a family tragedy leaves him reeling. He's slowly remembering what happiness might feel like this summer with the support of his girlfriend Genevieve, but it's his new best friend, Thomas, who really gets Aaron to open up about his past and confront his future.

As Thomas and Aaron get closer, Aaron discovers things about himself that threaten to shatter his newfound contentment. A revolutionary memory-alteration procedure, courtesy of the Leteo Institute, might be the way to straighten himself out. But what if it means forgetting who he truly is?
Nobody Knows But Me by Anica Mrose Rissi (HarperTeen)
Maybe a killer only looks like a killer in the moment just before, during, or after.
Maybe a liar, a good one, never shows it.
Kayla is still holding on to Lainie's secrets.
After all, Lainie is Kayla's best friend. And despite Lainie's painful obsession with her on-again, off-again boyfriend, and the ways he has tried to come between them, friends don't spill each other's secrets. They don't betray each other's trust.
The murder at the end of the summer doesn't change all that.
Besides—Kayla knows that the truth is not the whole story.
Night Shine by Tessa Graton (Margaret K McElderry Books)
An orphan girl must face untold danger and an ancient evil to save her kingdom's prince in this lush, romantic fantasy perfect for fans of Girls of Paper and Fire and Tess of the Road.

How can you live without your heart?

In the vast palace of the empress lives an orphan girl called Nothing. She slips within the shadows of the Court, unseen except by the Great Demon of the palace and her true friend, Prince Kirin, heir to the throne. When Kirin is kidnapped, only Nothing and the prince's bodyguard suspect that Kirin may have been taken by the Sorceress Who Eats Girls, a powerful woman who has plagued the land for decades. The sorceress has never bothered with boys before, but Nothing has uncovered many secrets in her sixteen years in the palace, including a few about the prince.

As the empress's army searches fruitlessly, Nothing and the bodyguard set out on a rescue mission, through demon-filled rain forests and past crossroads guarded by spirits. Their journey takes them to the gates of the Fifth Mountain, where the sorceress wields her power. There, Nothing will discover that all magic is a bargain, and she may be more powerful than she ever imagined. But the price the Sorceress demands for Kirin may very well cost Nothing her heart.
Bearmouth by Liz Hyder (Norton Young Readers)
Life in Bearmouth is one of hard labor and isolation, the sunlit world far above the mine a distant memory. Newt has lived in the mine since the age of four, and accepts everything from the harsh working conditions to the brutality of the mine's leaders—until the mysterious Devlin arrives and dares to ask the question, "Why?" As tensions rise, Newt is soon looking at Bearmouth with a fresh perspective—challenging the system and setting in motion a change of events that could destroy their entire world.


An utterly distinctive voice, propulsive and page-turning storytelling, high stakes, heart-stopping twists, and a sense of moral purpose make Bearmouth an unforgettable and unparalleled debut.
Sources Say by Lori Goldstein (Razorbill)
A funny, heartfelt YA novel for fans of Becky Albertalli and Morgan Matson about fueding exes running for class president and the scandal that makes the previously mundane school election the newest trending hashtag.

At Acedia High School outside of Boston, student council has always been nothing more than a popularity contest. Nobody pays attention. Nobody cares.

But all that changes when the Frankengirls show up. During the very first week of school, someone plasters the halls with Photoshopped images of three "perfect tens"--images of scantily clad girls made from real photos of girls at school. The student body is livid. And the two presidential candidates, Angeline Quinn and Leo Torres, jump on the opportunity to propose their solutions and secure votes. After their messy break up, Leo and Angie are fighting tooth and nail to win this thing and their constituents are mesmerized as they duke it out.

As if things couldn't be more dramatic, the schools two newspapers get involved. The Red & Blue is run by Angie's sister Cat and she prides herself on only reporting the facts. But her morals are tested when The Shrieking Violet--written by an anonymous source and based less on facts and more on fiction--blatantly endorses Leo. Rumors fly, secrets are leaked, and the previously mundane student election becomes anything but boring.
Displaced by Dean Hughes (Antheneum)
In this gripping and eye-opening novel, two Syrian refugee teens trying to make a living on the street corners of Beirut must decide how far they're willing to go to make a home for their family in an unwelcoming country.

Thirteen-year-old Hadi Toma and his family are displaced. At least that's what the Lebanese government calls them and the thousands of other Syrian refugees that have flooded into Beirut. But as Hadi tries to earn money to feed his family by selling gum on the street corner, he learns that many people who travel the city don't think they're displaced—they think that they don't belong in this country either. Each day he hears insults, but each day he convinces himself they don't matter, approaching the cars again and again. He hardly dares to dream anymore that this might change.

But then Hadi meets Malek, who has been instructed to work on the same corner. Malek, who talks about going to school and becoming an engineer. But Malek is new to the streets, and Kamal, the man who oversees many of the local street vendors, tells Malek he must work the corner…alone. And people who don't follow Kamal's orders don't last long.

Now Hadi is forced to make a choice between engaging in illegal activities or letting his family starve. Can the boys find a way out of their impossible situation, or will the dream of something greater than their harsh realities remain stubbornly out of reach?
The Cat I Never Named by Amra Sabic-El-Rayess (Bloomsbury) - YA Graphic Memoir.
The stunning memoir of a Muslim teen struggling to survive the Bosnian genocide--and the stray cat who protected her family through it all.

Amra was a teen in Bihac, Bosnia, when her friend said they couldn't speak anymore because Amra was Muslim. Then refugees from other cities started arriving, fleeing Serbian persecution. When Serbian tanks rolled into Bihac, the life she knew disappeared—right as a stray cat followed her home. Her family didn't have the money to keep a pet, but after the cat seemed to save her brother, how could they turn it away? Saving a life one time could be a coincidence, but then it happened again—and Amra and her family wondered just what this cat was.

This is the story of a teen who, even in the brutality of war, never wavered in her determination to obtain education, maintain friendships, and even find a first love—and the cat that provided comfort, and maybe even served as a guardian spirit, in the darkest of times.
Lazarus by Maryanne Melloan Woods (Owl Hollow Press)
Margo and Hank are two teens in tiny, god-forsaken Lazarus, Nebraska. They have a profoundly deep relationship; the only hitch is that Hank has been dead for two months. Somehow he has remained in limbo— no doubt due to the sheer force of their love, and unfinished work to be done.

When the pair get tangled up investigating the latest local murder— with Margo doing the everyday detective work and the late Hank spying on suspects unseen—they discover nothing and no one in Lazarus are as they seem. The investigation becomes more dangerous, and it's up to Hank to protect Margo—as much as a ghost-bodyguard-boyfriend can. While clinging to each other, the teens uncover the sinister secrets of the people they've known all their lives, reopen the cold case of Margo's mother's death, and learn how to face their past—and how to move on.
My Riot by Rick Spears (Oni Press)
Set in the early '90s, My Riot is about a trio of teen girls team up to form a rock band and shake off society's expectations of what it means to be a young woman coming of age in the modern world.

1991—Val, a teenager from a conservative family, has grown up dreaming of becoming a ballerina, but recently something has changed. She's begun feeling pressure to conform to a specific idea of beauty, body type, and a personality that just doesn't fit.

Val meets Kat, a smart, witty girl that doesn't take any crap off anyone. Kat introduces Val to punk rock. Along with Rudie, another new friend, the three form an all-girl punk band they ironically name The Proper Ladies.

Soon Val and her friends find themselves caught up in a movement with other girls also starting bands—also finding their voice. Collectively, these "riot grrrls" discover that their songs ring out loud and powerful, and for Val, there's no going back.
The Other Side Of the Sky by Amie Kaufman and Meagan Spooner (HarperCollins)
Prince North's home is in the sky, in a gleaming city held aloft by intricate engines powered by technology. Nimh is the living goddess of her people on the surface, responsible for providing answers, direction—hope.
Linked by a terrifying prophecy and caught between duty and fate, they must choose between saving their people or succumbing to the bond that is forbidden between them.
Magnetic and gorgeously thematic, New York Times bestselling author duo Amie Kaufman and Meagan Spooner have crafted a gripping tale of magic and logic, fate and choice, and an impossible decision between an empty future and a deadly love. Perfect for fans of Claudia Gray and Laini Taylor.
These Vengeful Hearts by Katherine Laurin (Inkyard Press)
Anyone can ask the Red Court for a favor…but every request comes at a cost. And once the deed is done, you're forever in their debt.

Whenever something scandalous happens at Heller High, the Red Court is the name on everyone's lips. Its members—the most elite female students in the school—deal out social ruin and favors in equal measure, their true identities a secret known only to their ruthless leader: the Queen of Hearts.

Sixteen-year-old Ember Williams has seen firsthand the damage the Red Court can do. Two years ago, they caused the accident that left her older sister paralyzed. Now, Ember is determined to hold them accountable…by taking the Red Court down from the inside.

But crossing enemy lines will mean crossing moral boundaries, too—ones Ember may never be able to come back from. She always knew taking on the Red Court would come at a price, but will the cost of revenge be more than she's willing to sacrifice?
Meme by Aaron Starmer (Dutton)
For fans of One of Us Is Lying, a tense, psychological thriller for the internet age about the destructive combination of self-important goals and self-serving plans.

No one is going to miss Cole Weston. A loner without friends or family and an unhealthy obsession with the darker corners of the internet, Cole had become increasingly violent toward his ex-girlfriend, and threated to do so much worse. So it was only logical–only right, really–that his former friends took it upon themselves to rid the world of Cole Weston.

Now, Logan, Meeka, Holly, and Grayson are forever bound by Cole's body, buried under the cold Vermont earth. The failsafe should any one of them consider betrayal: their old phones, buried with Cole, disconnected from service, and each wiped clean except for one file–their video confession.

As expected, no one misses Cole. Or even realizes he's gone. But a few days later, the meme appears. It's a stupid meme, old school and not even funny. But every terrible joke has one thing in common, the same photo–a screenshot from the confession video still entombed six feet under with Cole.
September 15th
K-Pop Confidential by Stephan Lee (Scholastic)
A Korean-American girl finds her voice and has to navigate the complex world of K-pop stardom in this contemporary rom-com about following your heart and staying true to yourself in the process, for fans of Mary H. K. Choi and Maurene Goo.

Candace Park's life is all planned out. She takes all AP classes, helps her parents at their dry cleaner, and spends what little free time she has watching Rupaul's Drag Race. Then there's graduation, college, and a "Real Job." What her parents and friends don't really know, though, is that she has a secret passion: singing. But what's the point? She's never seen an Asian-American girl make it big as a singer-songwriter anyway.

So when Candace enters a K-pop audition at the mall on a dare, she doesn't expect to actually win. She definitely doesn't expect to plunge headfirst into the grueling world of a K-pop trainee. Especially when her parents don't approve of it...at all.

But when they offer her the chance to travel to Seoul, South Korea to train at the top Korean music company in the world, how can she pass it up? The only problem is, in addition to the round-the-clock singing lessons, dance rehearsals, and beauty treatments, Candance has to agree to follow the uber-strict rules of a trainee. The most important of which is: NO DATING. But it becomes pretty much impossible to follow when Candace finds herself in the middle of a love triangle between a sweet boy trainee and a superstar member of the hottest boyband in the world.

Will all of her hard work be wasted if she follows her heart? Or can she be the perfect, hair-flipping idol and stay true to herself at the same time?
The Art of Saving the World by Corinne Duyvis (Amulet)
One girl and her doppelgangers try to stop the end of the world in this YA sci-fi adventure

When Hazel Stanczak was born, an interdimensional rift tore open near her family's home, which prompted immediate government attention. They soon learned that if Hazel strayed too far, the rift would become volatile and fling things from other dimensions onto their front lawn—or it could swallow up their whole town. As a result, Hazel has never left her small Pennsylvania town, and the government agents garrisoned on her lawn make sure it stays that way. On her sixteenth birthday, though, the rift spins completely out of control. Hazel comes face-to-face with a surprise: a second Hazel. Then another. And another. Three other Hazels from three different dimensions! Now, for the first time, Hazel has to step into the world to learn about her connection to the rift—and how to close it. But is Hazel—even more than one of her—really capable of saving the world?
For Better or Cursed by Katie Williams (Delacorte)
Adventures in Babysitting meets Buffy the Vampire Slayer in this funny, action-packed sequel about a coven of witchy babysitters who realize their calling to protect the innocent and save the world from an onslaught of evil.

Esme Pearl's life used to be all about bumming rides and babysitting. Sure, it wasn't glamorous, but it was predictable. All that changed when Cassandra Heaven came to town, and they discovered their complicated, and connected, legacy: Esme and Cassandra are Sitters, supernaturally-gifted teens armed with an ever-changing grimoire of Sitter witchcraft to help them protect the innocent and keep evil demons at bay. You know, the typical teenage stuff.

But just as Esme is starting to adjust to--and maybe even like--her new normal, life lobs another glitter bomb her way. The Synod--the Sitterhood's governing circle--has called a Summit, a once-in-a-generation gathering that promises training, education, and whole lot of ice-breakers.

Esme should be excited--a Summit might mean she can finally get the answers she desperately wants--but she can't shake a building sense of panic. Especially since Cassandra's not acting like herself; Esme's dad is MIA; Pig is out of dog food; Janis is scared to be alone; and there's a guy who seems too good to be true, again. Worst of all, it soon becomes clear, there's no one watching the kids. It's obvious the Summit is a haute mess, but will it be a deadly one, too?
Making Friends by Alice Dyson by Poppy Nwosu (Walker Books US)
A sweet and soulful romantic debut about rumors, friendship, and discovering who you really are

Alice Dyson knows exactly how she'll be spending her final year of high school--with her head down, quietly concentrating on her textbooks and homework. She is focused on the future, and nothing and no one is going to get in her way. That is, until a bizarre encounter with Teddy Taualai, the school's most notorious troublemaker, goes viral, derailing her plans and pushing her into the spotlight. Suddenly Alice's under-the-radar life is one enormous, messy complication. And the worst part? Teddy Taualai is everywhere she turns. In author Poppy Nwosu's pitch-perfect debut novel, an unlikely pair of outsiders take the daunting, delicate first steps toward becoming friends and maybe, just maybe, something more. Briskly paced with a complex and appealing cast of characters, this contemporary romance explores the ever-tricky dance of staying true to yourself while opening your heart.
Grown by Tiffany D. Jackson (Katherine Tegan Books)
Korey Fields is dead.
When Enchanted Jones wakes with blood on her hands and zero memory of the previous night, no one—the police and Korey's fans included—has more questions than she does. All she really knows is that this isn't how things are supposed to be. Korey was Enchanted's ticket to stardom.

Before there was a dead body, Enchanted was an aspiring singer, struggling with her tight knit family's recent move to the suburbs while trying to find her place as the lone Black girl in high school. But then legendary R&B artist Korey Fields spots her at an audition. And suddenly her dream of being a professional singer takes flight.

Enchanted is dazzled by Korey's luxurious life but soon her dream turns into a nightmare. Behind Korey's charm and star power hides a dark side, one that wants to control her every move, with rage and consequences. Except now he's dead and the police are at the door. Who killed Korey Fields?

All signs point to Enchanted.

Award-winning author Tiffany D. Jackson delivers another riveting, ripped-from-the-headlines mystery that exposes horrific secrets hiding in the limelight and the power of a young woman's voice.
Even If We Break by Marieke Nijkamp (Sourcebooks Fire)
End the game before it ends you.

For five friends, it was supposed to be one last getaway before they went their separate ways—a time to say goodbye to each other, and to the game they've been playing for the past 3 years. But they all have their own demons to deal with and they're all hiding secrets.

Finn hasn't been able to trust anyone since he was attacked a few months ago. Popular girl Liva saw it happen and did nothing to stop it. Maddy was in an accident that destroyed her sports career. Carter is drowning under the weight of his family's expectations. Ever wants to keep the game going for as long as they can, at all costs.

And things take a deadly twist when the game turns against them.
Legendborn by Tracy Deonn Walker (Simon Pulse)
Filled with mystery and an intriguingly rich magic system, Tracy Deonn's YA contemporary fantasy Legendborn offers the dark allure of City of Bones with a modern-day twist on a classic legend and a lot of Southern Black Girl Magic.

After her mother dies in an accident, sixteen-year-old Bree Matthews wants nothing to do with her previous life, family memories, or her childhood home. A residential program for bright high schoolers at a local university seems like the perfect escape—until Bree witnesses a magical attack her very first night on campus.

A flying demon feeding on human energies.

A secret society of so called "Legendborn" students that hunt the creatures down.

And a teenage mage who calls himself a "Merlin" and who attempts—and fails—to wipe Bree's memory of everything she saw.

The mage's failure reveals Bree's own, unique magic and unlocks a buried memory with a hidden connection: the night her mother died, another Merlin was at the hospital. Now that she knows there's more to her mother's death than what's on the police report, Bree will do whatever it takes to find out the truth, even if that means infiltrating the Legendborn by becoming one of their initiates. But when the Legendborn reveal themselves as the descendants of King Arthur and his knights and explain that a magical war is coming, Bree has to decide how far she'll go for the truth and whether she should use her magic to take the society down—or join the fight.
#No Escape by Gretchen McNeil (Freeform Books)
The #murder and mayhem continue in this prequel companion novel to the grisly, campy social media insanity that is #MurderTrending and #MurderFunding. Gretchen McNeil brings her signature wit and merciless kills to this gruesome yet hilarious, wildly topical young adult novel.

Twenty years before Dee Guerra and the Death Row Breakfast Club took down The Postman and Alcatraz 2.0, long before Becca survived The Juggernaut and Who Wants to Be a Painiac?, the murder games first began with the wildly popular "escape room" trend. Specifically, with Escape-Capades, Ltd.?

When seventeen-year-old Persey, along with five other teens, enters the latest escape room game, they're competing for a grand cash prize. But while most escape rooms are about teamwork and collaboration, this one is all about being cut-throat-literally. When contestants start being killed off, Persey must solve a series of bizarre and gruesome puzzles, riddles, and games to make it out alive. She uncovers secrets about each contestant along the way, learning they're all mysteriously related-and someone is out for vengeance.

Whether readers are new to the #MurderTrending sensation or hungrily back for more, this wickedly campy prequel companion novel delivers a read you won't want to escape.
Horrid by Katrina Leno (Little, Brown)
Following her father's death, Jane North-Robinson and her mom move from sunny California to the dreary, dilapidated old house in Maine where her mother grew up. All they want is a fresh start, but behind North Manor's doors lurks a history that leaves them feeling more alone...and more tormented.
As the cold New England autumn arrives, and Jane settles in to her new home, she finds solace in old books and memories of her dad. She steadily begins making new friends, but also faces bullying from the resident "bad seed," struggling to tamp down her own worst nature in response. Jane's mom also seems to be spiralling with the return of her childhood home, but she won't reveal why. Then Jane discovers that the "storage room" her mom has kept locked isn't for storage at all -- it's a little girl's bedroom, left untouched for years and not quite as empty of inhabitants as it appears....

Is it grief? Mental illness? Or something more... horrid?
Kingdom of the Wicked by Kerri Maniscalco (Jimmy Paterson)
The #1 New York Times bestselling author Kerri Maniscalco introduces her next blockbuster series, in which a beautiful young witch, a troubled demon, and a lush 19th century Italian setting come together to create a dark, intoxicating romance for the ages.

Emilia and her twin sister Victoria are strega – witches who live secretly among humans, avoiding notice and persecution. One night, Victoria never shows up for dinner service at the family's renowned Sicilian restaurant. Emilia soon finds the body of her beloved twin…desecrated beyond belief. Devastated, Emilia sets out to find out who did this, and to punish them.

Wrath was the outlier among the seven demon brethren, always choosing duty over pleasure. So when ordered to find out who was killing off the young women who were to be his master's bride, he didn't hesitate. But upon meeting the fierce, desperate Emilia, it was clear this disturbing mystery would take a bewitching turn…
Surrender Your Sons by Adam Sass (Flux)
Connor Major's summer break is turning into a nightmare.

His SAT scores bombed, the old man he delivers meals to died, and when he came out to his religious zealot mother, she had him kidnapped and shipped off to a secluded island. His final destination: Nightlight Ministries, a conversion therapy camp that will be his new home until he "changes."

But Connor's troubles are only beginning. At Nightlight, everyone has something to hide from the campers to the "converted" staff and cagey camp director, and it quickly becomes clear that no one is safe. Connor plans to escape and bring the other kidnapped teens with him. But first, he's exposing the camp's horrible truths for what they are— and taking this place down.
Who I Was With Her by Nita Tyndall (HarperTeen)
There are two things that Corinne Parker knows to be true: that she is in love with Maggie Bailey, the captain of the rival high school's cross-country team and her secret girlfriend of a year, and that she isn't ready for anyone to know she's bisexual.

But then Maggie dies, and Corinne quickly learns that the only thing worse than losing Maggie is being left heartbroken over a relationship no one knows existed. And to make things even more complicated, the only person she can turn to is Elissa — Maggie's ex and the single person who understands how Corinne is feeling.

As Corinne struggles to make sense of her grief and what she truly wants out of life, she begins to have feelings for the last person she should fall for. But to move forward after losing Maggie, Corinne will have to learn to be honest with the people in her life…starting with herself.
The Ninth Life

by Taylor B. Barton (Inkyard Press)
Filled with heart, hope and beautiful prose, The Ninth Life is a wonderful, weird and unforgettable novel for readers looking for something unique, honest and real.

What if your deepest wish came with dark consequences?

At the end of Caesar's feline life, he makes a deal with the goddess Zosma to rejoin Ophelia, the girl he loves, for his ninth and final life.

However, waking in the body of seventeen-year-old Austin Price isn't what he anticipates. Neither is Austin's handsome roommate, Cooper—a boy who moves him in unexpected ways. And coming face-to-face with a messy past he can't remember living makes being human even harder than he would have thought.

The chaos and wonder of his ninth life urges Austin to get to know Ophelia on human terms and sends him stumbling into complicated friendships that might mean more to him than he ever imagined. But his wish has a price, and even as Austin is pulled in two impossible directions, the very heart beating in his chest is on a countdown of its own—a countdown he has no control over.
Watch Over Me by Nina LaCour (Dutton)
Mila is used to being alone.

Maybe that's why she said yes to the opportunity: living in this remote place, among the flowers and the fog and the crash of waves far below.

But she hadn't known about the ghosts.

At eighteen, Mila has officially aged out of the foster care system, so when Terry and Julia, caretakers of The Farm, offer her a job and a place to stay, Mila hopes that maybe she will finally find a home. Her main job is to take care of eight-year old Lee, whose recent trauma causes Mila's own frightening memories to bubble to the surface.

Then there's Billy and Liz. What is it they want from her? How much is she willing to give?

Whispered secrets. Sideways glances. A dangerous undertow of violence, complicity, desire, and fear.

At the farm, where things blossom and are cut short, on the cliff above the sea, where danger is as constant as the tide, and in her own memory, which Mila may fear most of all, ghosts are everywhere.
September 17th
The Way Back by Gavriel Savit (Knopf)
Perfect for readers of Neil Gaiman and Philip Pullman, a sweeping historical fantasy that follows two teens on a journey through the Far Country, a Jewish land of spirits and demons.

For the Jews of Eastern Europe, demons are everywhere: dancing on the rooftops in the darkness of midnight, congregating in the trees, harrowing the dead, even reaching out to try and steal away the living.

But the demons have a land of their own: a Far Country peopled with the souls of the transient dead, governed by demonic dukes, barons, and earls. When the Angel of Death comes strolling through the little shtetl of Tupik one night, two young people will be sent spinning off on a journey through the Far Country. There they will make pacts with ancient demons, declare war on Death himself, and maybe– just maybe–find a way to make it back alive.

Drawing inspiration from the Jewish folk tradition, The Way Back is a dark adventure sure to captivate readers of Neil Gaiman's The Graveyard Book and Philip Pullman's The Book of Dust.
September 22nd
A Curse of Gold by Annie Sullivan (Blink)
Curses and queens. Pirates and kings. Gods and magic. This highly anticipated sequel to Annie Sullivan's enchanting A Touch of Gold, the story of the daughter King Midas turned to gold, is the gripping crescendo to this sweeping fantasy adventure. The final saga of a cursed queen, a vengeful Greek god, and a dazzling kingdom in the balance.

After barely surviving thieving, bloodthirsty pirates and a harrowing quest at sea to retrieve her stolen treasure, Kora finds readjusting to palace life just as deadly. Kora's people openly turn against her, threatening her overthrow as heir to the throne--a cursed queen who has angered Dionysus. When Dionysus puts out a challenge to kill the girl with the golden touch and burn down her kingdom, it's not just her future on the throne in danger. Kora's life and entire kingdom are now on contract.

As bold and brave as ever, Kora sets out to find Dionysus, the very person who is trying to kill her, on the mysterious disappearing island of Jipper. Kora has no other choice. If she wants to save her kingdom and have any chance at reversing her father's curse, she will have to enter into a deadly game with Dionysus, the greatest trickster the world, or the underworld, has ever seen.
The Silvered Serpents by Roshani Chokshi (Wednesday Books)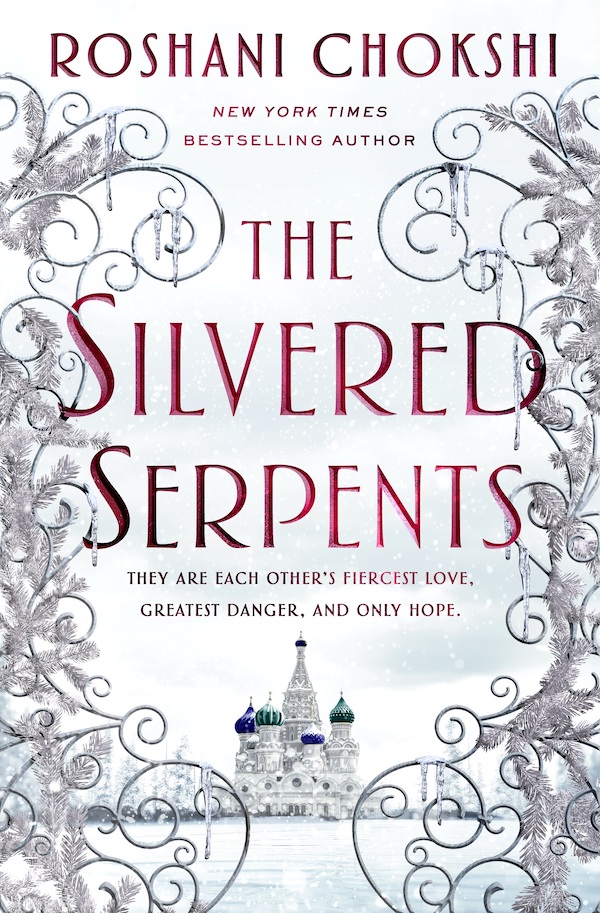 Returning to the dark and glamorous world of her New York Times instant bestseller, The Gilded Wolves, Roshani Chokshi dazzles us with another riveting tale as full of mystery and danger as ever.

Séverin and his team members might have successfully thwarted the Fallen House, but victory came at a terrible cost ― one that still haunts all of them. Desperate to make amends, Séverin pursues a dangerous lead to find a long lost artifact rumored to grant its possessor the power of God.

Their hunt lures them far from Paris, and into icy heart of Russia where crystalline ice animals stalk forgotten mansions, broken goddesses carry deadly secrets, and a string of unsolved murders makes the crew question whether an ancient myth is a myth after all.

As hidden secrets come to the light and the ghosts of the past catch up to them, the crew will discover new dimensions of themselves. But what they find out may lead them down paths they never imagined.

A tale of love and betrayal as the crew risks their lives for one last job.
Smash It! by Francina Simone (Inkyard Press)
Refreshingly authentic and bold… Don't miss this smashing #ownvoices debut from Francina Simone! Filled with heart, humor and a heroine to root for, Smash It! is a perfect read for fans of Julie Murphy, Ibi Zoboi and Ashley Poston.

Olivia "Liv" James is done with letting her insecurities get the best of her. So she does what any self-respecting hot mess of a girl who wants to SMASH junior year does…

After Liv shows up to a Halloween party in khaki shorts—why, God, why?—she decides to set aside her wack AF ways. She makes a list—a F*ck-It list.

1. Be bold—do the thing that scares me.

2. Learn to take a compliment.

3. Stand out instead of back.

She kicks it off by trying out for the school musical, saying yes to a date and making new friends. Life is great when you stop punking yourself! However, with change comes a lot of missteps, and being bold means following her heart. So what happens when Liv's heart is interested in three different guys—and two of them are her best friends? What is she supposed to do when she gets dumped by a guy she's not even dating? How does one Smash It! after the humiliation of being friend-zoned?

In Liv's own words, "F*ck it. What's the worst that can happen?"

A lot, apparently.

#SMASHIT
Early Departures by Justin A Reynolds (Katherine Tegan Books)
Jamal's best friend, Q, doesn't know he's about to die… again.
He also doesn't know that Jamal tried to save his life, rescuing him from drowning only to watch Q die later in the hospital.
Even more complicated, Jamal and Q haven't been best friends in two years—not since Jamal's parents died in a car accident, leaving him and his sister to carry on without them. Grief swallowed Jamal whole, and he blamed Q for causing the accident.
But what if Jamal could have a second chance? An impossible chance that would grant him the opportunity to say goodbye to his best friend? A new health-care technology allows Q to be reanimated—brought back to life like the old Q again. But there's a catch: Q will only reanimate for a short time before he dies… forever.
Jamal is determined to make things right with Q, but grief is hard to shake. And he can't tell Q why he's suddenly trying to be friends with him again. Because Q has no idea that he died, and Q's mom is not about to let anyone ruin the miracle by telling him. How can Jamal fix his friendship with Q if he can't tell him the truth?
The Left-Handed Booksellers of London by Garth Nix (Katherine Tegan Books)
A girl's quest to find her father leads her to an extended family of magical fighting booksellers who police the mythical Old World of England when it intrudes on the modern world. From the bestselling master of teen fantasy, Garth Nix.

In a slightly alternate London in 1983, Susan Arkshaw is looking for her father, a man she has never met. Crime boss Frank Thringley might be able to help her, but Susan doesn't get time to ask Frank any questions before he is turned to dust by the prick of a silver hatpin in the hands of the outrageously attractive Merlin.

Merlin is a young left-handed bookseller (one of the fighting ones), who with the right-handed booksellers (the intellectual ones), are an extended family of magical beings who police the mythic and legendary Old World when it intrudes on the modern world, in addition to running several bookshops.

Susan's search for her father begins with her mother's possibly misremembered or misspelt surnames, a reading room ticket, and a silver cigarette case engraved with something that might be a coat of arms.

Merlin has a quest of his own, to find the Old World entity who used ordinary criminals to kill his mother. As he and his sister, the right-handed bookseller Vivien, tread in the path of a botched or covered-up police investigation from years past, they find this quest strangely overlaps with Susan's. Who or what was her father? Susan, Merlin, and Vivien must find out, as the Old World erupts dangerously into the New.
White Fox by Sara Faring (Imprint)
A tale of two sist ers against a backdrop of Night Film meets Black Mirror, this atmospheric novel will keep you guessing until the very end.

After their world-famous mother disappeared under mysterious circumstances, Manon and Thais left their remote Mediterranean home—sent away by their pharma tech tycoon father. Opposites in every way, the sisters drifted apart in their grief. Yet their mother's unfinished story still haunts them both, and they can't put to rest the possibility that she is still alive.

Lured home a decade later, Manon and Thais discover their mother's legendary last work, long thought lost: White Fox, a screenplay filled with enigmatic metaphors. The clues in this dark fairytale draw them deep into society's surreal underbelly, into the twisted secrets hidden by their glittering family, to reveal the truth about their mother—and themselves.
Far From Normal by Becky Wallace (Page Street)
From Stealing Home author Becky Wallace comes a Devil Wears Prada-inspired YA romance, in which "normal girl" Maddie must repair the image of Major League Soccer's bad boy to ace her internship. A perfect read for fans of Morgan Matson and Miranda Kenneally.

Maddie McPherson is sick of Normal—both her hometown of Normal, Illinois and being the 'normal' sibling. But when she lands a summer internship with a sports marketing firm, she finally has a chance to crawl out of her genius brother's shadow. Not to mention, a glowing letter of recommendation could secure her admission to her dream college.

But Maddie's nickname is "CalaMaddie" for a reason, and when the company tasks her with repairing the image of teen soccer phenom Gabriel Fortunato, she wonders if she's set herself up for embarrassment. Gabriel is a tabloid magnet, who's best-known for flubbing Italy's World Cup hopes. As Maddie works with him to develop "pleasant and friendly" content for social media, she also learns he's thoughtful, multi-talented, and fiercely loyal—maybe even to a fault. Falling for a footballer is exactly how CalaMaddie would botch this internship, but with the firm pressuring her to get the job done, perhaps her heart is worth risking?
Every Body Looking by Candice Iloh (Dutton)
Every Body Looking is a debut novel in verse in the style of Elizabeth Acevedo and Jason Reynolds. Candice Iloh's book tells the story of Ada--daughter of an immigrant father and an African American mother--and her struggle to find a place for herself in America and in her own family.

"This is a story about the sometimes toxic and heavy expectations set on the backs of first generation children, the pressures woven into the family dynamic, culturally and socially. About childhood secrets with sharp teeth. And ultimately, about a liberation that taunts every young person."--New York Times bestselling author Jason Reynolds

Every Body Looking is a heavily autobiographical novel of a young woman's struggle to carve a place for herself--for her black female body--in a world of deeply conflicting messages.

Told entirely in verse, Ada's story encompasses her earliest memories as a child, including her abuse at the hands of a young cousin, her mother's rejection and descent into addiction, and her father's attempts to create a home for his American daughter more like the one he knew in Nigeria.

The present-tense of the book is Ada's first year at Howard University in Washington D.C., where she must finally confront the fundamental conflict between who her family says she should be and what her body tells her she must be.
When They Call You a Terrorist: YA Edition by Patrisse Khan-Cullors and Asha Bandele
(Wednesday Books) - YA Non-fiction.
This is the story of how movement that started with a hashtag--#BlackLivesMatter-- spread across the nation and then across the world and the journey that led one of its co-founders, Patrisse Khan-Cullors, to this moment.

Patrisse Khan-Cullors grew up in an over-policed United States where incarceration of Black people runs rampant. Surrounded by police brutality, she gathered the tools and lessons that would lead her on to found one of the most powerful movements in the world. This is her story.

Necessary and timely, When They Call You a Terrorist reminds us that protest in the interest of the most vulnerable comes from love: that love is the push to search for justice for those victimized by the powerful. With journal entries, photos and notes that show the formation of an activist from a very young age, this meaningful, empowering account of survival, strength, and resilience seeks to change the culture that declares innocent Black life expendable.
Miss Meteor by Tehlor Kay Mejia and Anna-Marie McLemore (HarperCollins)
There hasn't been a winner of the Miss Meteor beauty pageant who looks like Lita Perez or Chicky Quintanilla in all its history. But that's not the only reason Lita wants to enter the contest, or why her ex-best friend Chicky wants to help her. The road to becoming Miss Meteor isn't about being perfect; it's about sharing who you are with the world—and loving the parts of yourself no one else understands. So to pull off the unlikeliest underdog story in pageant history, Lita and Chicky are going to have to forget the past and imagine a future where girls like them are more than enough—they are everything.
Witty and heartfelt with characters that leap off the page, Miss Meteor is acclaimed authors Anna-Marie McLemore and Tehlor Kay Mejia's first book together.
Vampires Never Get Old by Various YA Authors (Imprint)
Eleven fresh vampire stories from young adult fiction's leading voices!

In this delicious new collection, you'll find stories about lurking vampires of social media, rebellious vampires hungry for more than just blood, eager vampires coming out―and going out for their first kill―and other bold, breathtaking, dangerous, dreamy, eerie, iconic, powerful creatures of the night.

Welcome to the evolution of the vampire―and a revolution on the page.

Vampires Never Get Old includes stories by authors both bestselling and acclaimed, including Samira Ahmed, Dhonielle Clayton, Zoraida Córdova and Natalie C. Parker, Tessa Gratton, Heidi Heilig, Julie Murphy, Mark Oshiro, Rebecca Roanhorse, Laura Ruby, Victoria "V. E." Schwab, and Kayla Whaley.
How It All Blew Up by Arvin Ahmadi (Viking)
Simon vs. the Homo Sapiens Agenda goes to Italy in Arvin Ahmadi's newest incisive look at identity and what it means to find yourself by running away.

Eighteen-year-old Amir Azadi always knew that coming out to his Muslim family would be messy, but he wasn't expecting it to end in an airport interrogation room. Now, he's telling his side of the story to the stern-faced officer. Amir has to explain why he ran away to Rome (boys, bullies, blackmail) and what he was doing there for a month (dates in the Sistine Chapel, friends who helped him accept who he is, and, of course, drama)... all while his mom, dad, and little sister are being interrogated in the room next door.

A nuanced take on growing up brown, Muslim, and gay in today's America, How It All Blew Up by Arvin Ahmadi will delight fans of both Simon vs. the Homo Sapiens Agenda's heartwarming plot twists and comedian Hasan Minhaj's hilarious explorations of uncomfortable truths. It's the story of one boy's struggle to come out to his family, and how that painful process exists right alongside his silly, sexy romp through Italy.
September 29th
Skyhunter by Marie Lu (Roaring Brook Press)
Laced with adrenaline and nonstop action, #1 New York Times– bestselling author Marie Lu creates an immersive world broken by war where danger waits around every corner and loyalty is life.

The Karensa Federation has conquered a dozen kingdoms, leaving Mara as the only free nation left. Those who make it there escape a fate worse than death—enslavement as mutated war beasts known as Ghosts. The Strikers, a Maran elite force, are trained to stop them, but as the number of Ghosts grow, defeat becomes inevitable.

Still, one Striker refuses to give up hope.

Robbed of her voice and home, Talin knows the brutality of the Federation firsthand. Their cruelty forced her and her mother to seek asylum in a country that finds their people repugnant. After another vicious attack, Mara seems ready to fall, but when a mysterious prisoner is brought back from the warfront, Talin can sense there's more to him than meets the eye. Could he be the weapon that will save them all?
Crownchasers by Rebecca Coffindaffer (HarperTeen)
A
deadly competition for the throne will determine more than just the fate of the empire in this riveting duology opener, perfect for fans of The Hunger Games, Aurora Rising, and Three Dark Crowns.

Alyssa Farshot has spent her whole life trying to outrun her family legacy. Her mother sacrificed everything to bring peace to the quadrant, and her uncle has successfully ruled as emperor for decades. But the last thing Alyssa wants is to follow in their footsteps as the next in line for the throne. Why would she choose to be trapped in a palace when she could be having wild adventures exploring a thousand-and-one planets in her own ship?

But when Alyssa's uncle becomes gravely ill, his dying wish surprises the entire galaxy. Instead of naming her as his successor, he calls for a crownchase, the first in seven centuries. Representatives from each of the empire's prime families—including Alyssa—are thrown into a race to find the royal seal, which has been hidden somewhere in the empire. The first to find the seal wins the throne.

Alyssa's experience as an explorer makes her the favorite to win the crown she never wanted. And though she doesn't want to be empress, her duty to her uncle compels her to participate in this one last epic adventure. But when the chase turns deadly, it's clear that more than just the fate of the empire is at stake. Alyssa is on her most important quest yet—and only time will tell if she'll survive it.
The Glass Queen by Gena Showalter (Inkyard Press)
Dare to enter the Forest of Good and Evil, where strength is weakness and weakness is strength. Don't miss book two of New York Times bestselling author Gena Showalter's magical, romantic and fascinating fairy-tale series, in which the fairy tales we know and love are prophecies of the future…

Pitied.

Sickly.

Unfit to rule.

Princess Ashleigh Charmaine is known as the Glass Princess, fragile enough to shatter with a whisper of wind. Born with a weak heart, she dreams of being treated like anyone else. Unlike her headstrong sisters, she received no magical ability at birth and lives every day expecting to die. Until an oracle announces that Ashleigh is fated to play the part of Cinderella, wed a handsome royal and save the Kingdom of Sevon from the evil king and queen who once ruled the land.

As war rages, Ashleigh begins to doubt her role in the fairy-tale prophecy. Animals despise her, she can't carry a merry tune and she has zero social graces. Worse, the king she's supposed to enchant is the newly crowned sovereign of the winged warriors known as the Avian…and he despises her, too.

When Ashleigh develops a terrifying magical ability to commune with dragons and create fire from air—a power she cannot control—she must work with King Saxon to save their kingdoms and their lives. By the stroke of midnight, she must warm his icy heart…or forever break her own. Will Ashleigh ever become the queen she's prophesied to be…or will she lose everything she's come to love?
Finding Balance by Kati Gardner (Flux)
Jase Ellison doesn't remember having Acute Lymphocytic Leukemia when he was three years old. His cancer diagnosis only enters his mind twice a year. Once at his yearly checkup at the oncology clinic and when he attends Camp Chemo in the summer. No one in his "real" life knows about his past, especially his friends at Atlanta West Prep.

Mari Manos has never been able to hide her cancer survivorship. She wakes every morning, grabs her pink forearm clip crutches, and starts her day. Mari loves Camp Chemo—where she's developed a healthy crush on fellow camper Jase. At Camp, she knows that she'll never get "the look" or have to explain her amputation to anyone.

Jase wants to move on, to never reveal his past. But when Mari transfers to his school, he knows she could blow his cover. That's the last thing he wants, but he also cannot ignore his attraction to her. For Mari, she only wants to be looked at like a girl, a person, and not only known for her disability. But how do you move on from cancer when the world won't let you?
Crush by Tracy Wolff (Entangled Teen)
Jaxon and Grace's story continues in New York Times bestselling author Tracy Wolff's captivating sequel to Crave.

I'm in the fight of my life. For my humanity. For Jaxon. And for the world I've only just begun to be a part of. I'm all in, even if saving the people I love means I risk losing myself forever.
Disclose by Joelle Charboneau (HarperTeen)
Meri Buckley—or Meri Adams, as her new ID labels her—has lost everything.
Her mother to a fight much bigger than herself. Her father to grief, fear, and denial. And the truth—to an overbearing government that insists that censorship and secrecy are the only path to peace.
But though Meri and her band of truth-seeking Stewards did lose the first battle in their quest to enlighten the public, they have not yet lost the war. They've learned that society isn't ready for the whole truth—so Meri is determined to find a way to spoon-feed the public the facts. That is, if those behind the country's insidious system of big lies and bogus laws don't kill her first.
Fans of the Gone series and the Warcross series will devour Joelle Charbonneau's latest whip-smart commentary on today's world.
Under Shifting Stars by Alexandra Latos (HMH)
This heartfelt novel for fans of Jandy Nelson and Adam Silvera follows twins Audrey and Clare as they grapple with their brother's death and their changing relationships—with each other and themselves.

Audrey and Clare may be twins, but they don't share a school, a room, a star sign, or even a birthday. Ever since their brother Adam's death, all they've shared is confusion over who they are and what comes next.

Audrey, tired of being seen as different from her neurotypical peers, is determined to return to public school. Clare is grappling with her gender fluidity and is wondering what emerging feelings for a nonbinary classmate might mean. Will first crushes, new family dynamics, and questions of identity prove that Audrey and Clare have grown too different to understand each other—or that they've needed each other all along?
Thoughts and Prayers by Matt Roeser (Greenwillow Books)
Claire, Eleanor, and Brezzen have little in common. Except for the fact that a year ago, they all hid under the same staircase and heard the shots that took the lives of ten of their classmates and one of their teachers.
Now, each one copes with the trauma as best as they can as the world around them keeps moving. Thoughts and Prayers is a story about gun violence, but more importantly it is the story of what happens after the reporters leave and the news cycle moves on to the next tragedy. It is the story of three unforgettable teens who feel forgotten.
Acclaimed author Bryan Bliss has made a place for himself writing books that face difficult and emotional topics head on with nuance, empathy, and a deft hand. Thoughts and Prayers is an extraordinary novel that explores what it means to heal and to feel safe in a world that constantly chooses violence.
Dear Justyce by Nic Stone (Crown)
Inheritance Games by Jennifer Lynne Barnes (Little, Brown)
A Cinderella story with deadly stakes and thrilling twists, perfect for fans of One of Us is Lying and Knives Out.

Avery Grambs has a plan for a better future: survive high school, win a scholarship, and get out. But her fortunes change in an instant when billionaire Tobias Hawthorne dies and leaves Avery virtually his entire fortune. The catch? Avery has no idea why--or even who Tobias Hawthorne is. To receive her inheritance, Avery must move into sprawling, secret passage-filled Hawthorne House, where every room bears the old man's touch--and his love of puzzles, riddles, and codes.

Unfortunately for Avery, Hawthorne House is also occupied by the family that Tobias Hawthorne just dispossessed. This includes the four Hawthorne grandsons: dangerous, magnetic, brilliant boys who grew up with every expectation that one day, they would inherit billions. Heir apparent Grayson Hawthorne is convinced that Avery must be a con-woman, and he's determined to take her down. His brother, Jameson, views her as their grandfather's last hurrah: a twisted riddle, a puzzle to be solved. Caught in a world of wealth and privilege, with danger around every turn, Avery will have to play the game herself just to survive.
Breathless by Jennifer Niven (Knopf)
From Jennifer Niven, the New York Times bestselling author of All the Bright Places, comes an unforgettable new novel about a sensitive girl ready to live her bravest life--sex, heartbreak, family dramas, and all.

Before: With graduation on the horizon, budding writer Claudine Henry is making plans: college in the fall, become a famous author, and maybe--finally--have sex. She doesn't even need to be in love. Then her dad drops a bombshell: he's leaving Claude's mother. Suddenly, Claude's entire world feels like a lie, and her future anything but under control.

After: Claude's mom whisks them away to the last place Claude could imagine nursing a broken heart: a remote, mosquito-infested island off the coast of Georgia. But then Jeremiah Crew happens. Miah is a local trail guide with a passion for photography--and a past he doesn't like to talk about. He's brash and enigmatic, and even more infuriatingly, he's the only one who seems to see Claude for who she wants to be. So when Claude decides to sleep with Miah, she tells herself it's just sex, nothing more. There's not enough time to fall in love, especially if it means putting her already broken heart at risk.

Compulsively readable and impossible to forget, Jennifer Niven's luminous new novel is an insightful portrait of a young woman ready to write her own story.
A Neon Darkness by Lauren Shippen (Tor Teen)
The second Bright Sessions novel from creator Lauren Shippen that asks: "What if the X-Men, instead of becoming superheroes, decided to spend some time in therapy?"

Los Angeles, 2006. Eighteen-year-old Robert Gorham arrives in L.A. amid the desert heat and the soft buzz of neon. He came alone with one goal: he wants to see the ocean. And Robert always gets what he wants.

At a very young age, Robert discovered he had the unusual ability to make those close to him want whatever he wants. He wanted dessert instead of dinner? His mother served it. He wanted his Frisbee back? His father walked off the roof to bring it to him faster. He wanted to be alone? They both disappeared. Forever.

But things will be different in L.A. He meets a group of strange friends who could help him. Friends who can do things like produce flames without flint, conduct electricity with their hands, and see visions of the past. They call themselves Unusuals and finally, finally, Robert belongs.

When a tall figure, immune to their powers, discovers them, the first family that Robert has ever wanted is at risk of being destroyed. The only way to keep them
all together is to get his powers under control.

But control is a sacrifice he might not be willing to make.

A Neon Darkness is the origin story of Damien and the second stand-alone story
in the Bright Sessions Novels.
Silent as the Grave by Zoe Aarsen (Simon Pulse)
Look out for the original series—starring Peyton List, Brent Rivera, Liana Liberato, Ajiona Alexus, and Dylan Sprayberry—now streaming on Hulu!

McKenna's mission to save her friends from their predicted deaths concludes in the third and final installment in the Light as a Feather series that is Riverdale meets The Chilling Adventures of Sabrina!

It's not a game anymore…

McKenna has managed to rid Violet of the curse claiming the lives of so many in Willow, Wisconsin, but evil still plagues the town. McKenna's friend Mischa now carries the curse, and when it comes for her family, she pledges revenge on those she deems responsible for their deaths...including McKenna and everyone she holds dear.
Furia by Yamile Saied Mendez (Algonquin)
In Rosario, Argentina, Camila Hassan lives a double life.

At home, she is a careful daughter, living within her mother's narrow expectations, in her rising-soccer-star brother's shadow, and under the abusive rule of her short-tempered father.

On the field, she is La Furia, a powerhouse of skill and talent. When her team qualifies for the South American tournament, Camila gets the chance to see just how far those talents can take her. In her wildest dreams, she'd get an athletic scholarship to a North American university.

But the path ahead isn't easy. Her parents don't know about her passion. They wouldn't allow a girl to play fútbol—and she needs their permission to go any farther. And the boy she once loved is back in town. Since he left, Diego has become an international star, playing in Italy for the renowned team Juventus. Camila doesn't have time to be distracted by her feelings for him. Things aren't the same as when he left: she has her own passions and ambitions now, and La Furia cannot be denied. As her life becomes more complicated, Camila is forced to face her secrets and make her way in a world with no place for the dreams and ambition of a girl like her.

Filled with authentic details and the textures of day-to-day life in Argentina, heart-soaring romance, and breathless action on the pitch, Furia is the story of a girl's journey to make her life her own.