Undated
When We Devour by Linsey Miller (Sourcebooks Fire) - title not yet updated on Goodreads.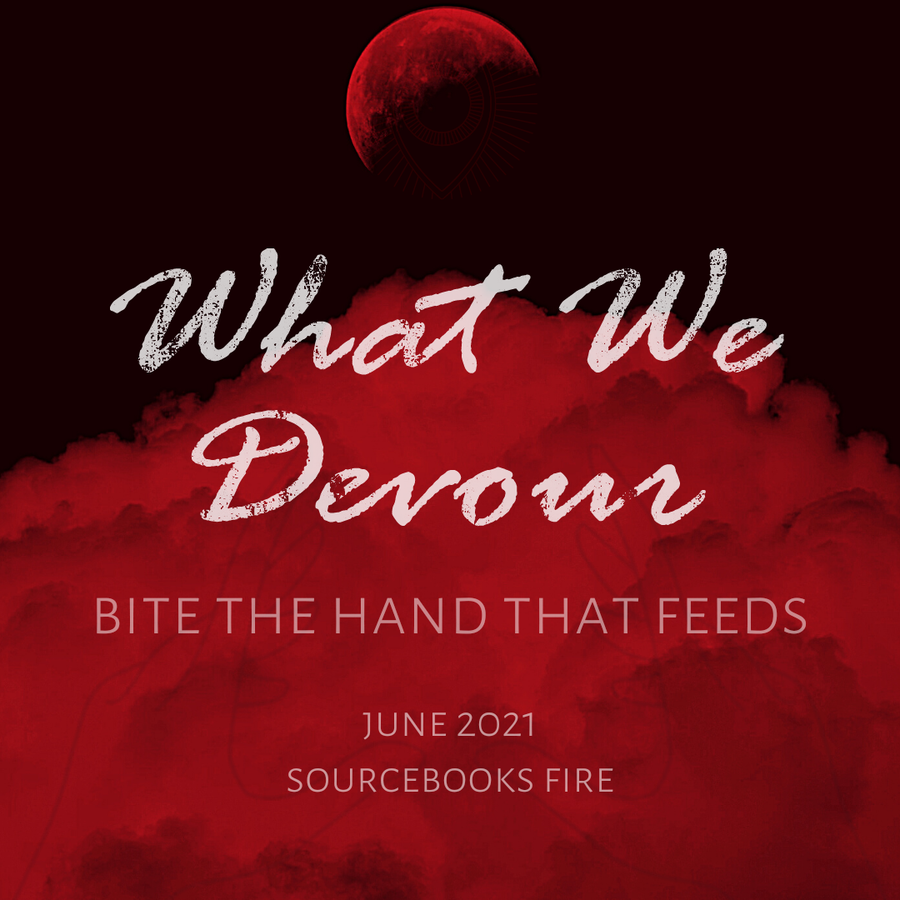 From the author:
"About a young girl caught up in the machinations of a bloodthirsty queen, her violently oblivious son, and a magical door that demands blood sacrifices in order to keep demons from overrunning their world."
The Many Alters of Astrid Hayes by Sacha Wunsch (Inkyard Press)
With her parents at each other's throats (all seven of them), the stress of packing for a big move, and preparing to start a new school…with all with three other personalities on board, sixteen-year-old Astrid is certain things can't get more complicated.

Until the blackouts start.

Something unheard of—a hidden personality, dark and dangerous—creeps from the black forest of Astrid's mind, hell-bent on destroying her and the other alters, believing in the old way of one body, one person. Along with her alters, school counselor, and a recently
reunited friend who makes her heart flutter, Astrid must find a way
to stop herself from destroying herself.
The Girl With the Hickory Heart by Laura Nicolle Taylor (Owl Hollow)
Hannah Smith at Owl Hollow has bought Lauren Nicolle Taylor's The Girl with the Hickory Heart, an #OwnVoices novel set over an island nation akin to a wooden Hong Kong. Pitched as Mulan meets The Last Airbender, the YA fantasy follows two Asian women from warring tribes who learn the price of peace in a time of war, testing the limits of a wooden heart to trust those they've been taught to hate and are destined to destroy. Publication is planned for summer 2021; Rebecca Angus at Golden Wheat Literary did the three-book deal for world rights.
A Season of Sinister Dreams by Tracy Banghart (Little, Brown)
Little, Brown has bought Tracy Banghart's A Season of Sinister Dreams, in which two girls—one an unwilling prophet, the other a vengeful imposter—fight each other for the future of their kingdom, leaving heartbreak, death, and destruction in their wake. Publication is scheduled for spring 2021.
Violent Ghosts and Pop Rocks by Leah Thomas (Bloomsbury)
Morris Award Finalist Leah Thomas's VIOLET GHOSTS AND POP ROCKS, pitched as The Lovely Bones meets Freaks and Geeks, the story of an isolated teen and their best friend—who is the ghost of a young woman murdered decades earlier—as they set out to free other ghosts from the burdens tethering them to this life, to Mary Kate Castellani at Bloomsbury Children's, in a nice deal, for publication in June 2021.
The Demon Tide by Laurie Forest (Inkyard Press)
June 1st
Ebonwilde by Crystal Smith (HMH)
Get ready to be swept away, seduced, and swindled in the wickedly vicious third and final installment in the Bloodleaf series that Laura Sebastian called "enchanting, visceral, and twisty."

Welcome to Ebonwilde. Come and find me.

Aurelia's last words haunted Zan. Left with the task of finding and reviving Princess Aurelia, Zan sets off on his own adventure to find her and return the gift she sacrificed for him—her life. But not all is what it seems, and Ebonwilde is more dangerous than anyone can predict.
Trouble Girls by Julia Lynn Rubin (Wednesday Books)
A queer YA #MeToo reimagining of Thelma & Louise with the aesthetic of Riverdale, for fans of Mindy McGinnis, Courtney Summers, and Rory Power.

When Trixie picks up her best friend Lux for their weekend getaway, she's looking to escape for a little while, to forget the despair of being trapped in their dead-end Rust Belt town and the daunting responsibility of caring for her ailing mother. The girls are packing light: a supply of Diet Coke for Lux and her '89 Canon to help her frame the world in a sunnier light; half a pack of cigarettes for Trixie that she doesn't really smoke, and a knife—one she's just hanging on to for a friend—that she's never used before.

But a single night of violence derails their trip and will forever change the course of the girls' lives, as they go from ordinary high schoolers to wanted fugitives. Trying to stay ahead of the cops and a hellscape of media attention, the girls grapple with an unforgiving landscape, rapidly diminishing supplies, and disastrous decisions at every turn. As they are transformed by the media into the face of a #MeToo movement they didn't ask to lead and the road before them begins to run out, Trixie and Lux realize that they can only rely on each other, and that the love they find together is the one thing that truly makes them free.

In rushing, powerful prose Julia Lynn Rubin takes readers on "a blistering, unapologetic thrill ride" (Emma Berquis) that will leave them haunted and reeling. Trouble Girls is "a powerful, beautifully-written gut punch" (Sophie Gonzales).
Girl meets boy.

Girl has crush on boy.

Girl gets friend to help win boy.

Boy has crush on friend . . .

Skylar's got ambitious #goals. And if she wants to make them come true, she has to get to work now. (At least she thinks so . . .) Step one in her epic plan is showing everyone that her latest app is brilliant. To do that, she's going to use it win State at the Scholastic Exposition, the nerdiest of academccompetitions around.

First, she'll need a team, and Skylar's not always so good with people. But she'll do whatever it takes to put one together . . . even if it means playing Cupid to set up her teammates Joey and Zane, at Joey's request. When things get off to an awkward start for them, Skylar finds herself stepping in to help Joey. Anything to keep her on the team. Only Skylar seems to be making everything more complicated. Especially when she realize she might be falling for Zane, which was not a #goal. Can Skylar figure out her feelings, prove to the world her app's potential, and win State without losing her friends-or is her path to greatness over before it begins?
Sunny Song Will Never Be Famous by Suzanne Park (Sourcebooks Fire)
A social media influencer is shipped off to a digital detox summer camp in this funny coming-of-age story, perfect for fans of Jenny Han's The Summer I Turned Pretty and Love and Gelato .
Sunny Song's Big Summer Goals:
1) Make Rafael Kim my boyfriend (finally!)
2) Hit 100K followers (almost there…)
3) Have the best last summer of high school ever
Not on Sunny's list: accidentally filming a PG-13 cooking video that goes viral (#browniegate). Extremely not on her list: being shipped off to a digital detox farm camp in Iowa (IOWA??) for a whole month. She's traded in her WiFi connection for a butter churn, and if she wants any shot at growing her social media platform this summer, she'll need to find a way back online.
But between some unexpected friendships and an alarmingly cute farm boy, Sunny might be surprised by the connections she makes when she's forced to disconnect.
The Ghosts We Keep by Mason Deaver (Scholastic)
Perfect for fans of Adam Silvera and Becky Albertalli, this book will rip your heart out before showing you how to heal from tragedy and celebrate life in the process.

On the night Liam Lawson's brother is killed in a hit-and-run accident, his entire world crumbles around him. But before he has a chance to process, Liam is faced with a barrage of people he hardly knows offering empty condolences and assorted casseroles. Despite being close to his mother -- and best friends, Joel and Vanessa -- he feels lost, isolated by grief, and completely out of control.

Through group therapy, Liam learns how to be more open with his mother, about the night of the accident and the repressed emotions that have been causing his panic attacks and anxiety to get worse, and to have the courage to come out to Joel and Vanessa even as he's still in the process of figuring things out for himself.

This book is about grief. But it's also about why we live. Why we have to keep moving on, and why we should.
Simone Breaks All the Rules by Debbie Rigard (Scholastic)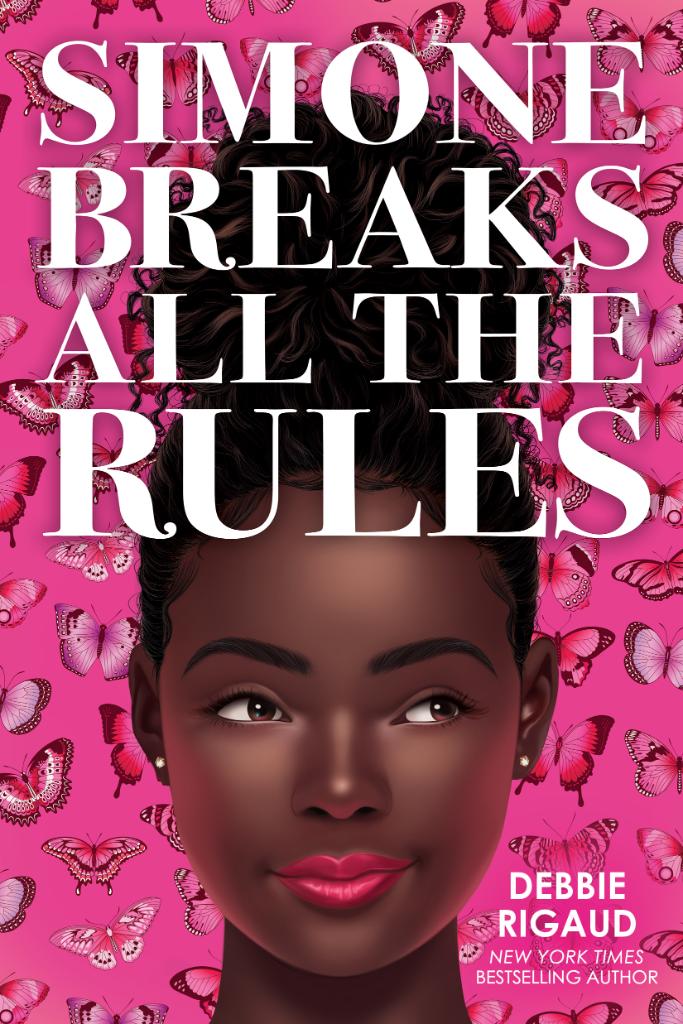 Late bloomers unite! This fresh and funny #ownvoices novel from rising star Debbie Rigaud is perfect for fans of To All the Boys I've Loved Before and Booksmart.
Simone Thibodeaux's life is sealed in a boy-proof container.

Her strict Haitian immigrant parents enforce no-dating rules and curfews, and send Simone to an all-girls school. As for prom? Simone is allowed to go on one condition: her parents will select her date (a boy from a nice Haitian immigrant family, obviously).

Simone is desperate to avoid the humiliation of the set up -- especially since she's crushing on a boy she knows her parents wouldn't approve of. With senior year coming to a close, Simone makes a decision. She and her fellow late-bloomer friends will create a Senior Year Bucket List of all the things they haven't had a chance to do. On the list: kissing a boy, sneaking out of the house, skipping class (gasp!), and, oh yeah -- choosing your own prom date.

But as the list takes on a life of its own, things get more complicated than Simone expected. She'll have to discover which rules are worth breaking, and which will save her from heartbreak.
Reconnected by Catherine Tinker (Swoon Reads)
Anne Ellison and Freddie Whitlock were best friends all through middle school, even though they never met in person. But when Anne did something unforgivable to Freddie, their friendship quickly fell apart.

Four years later, Freddie comes to Anne's town for the summer before she starts college. He's training to be an Olympic gymnast. Anne knows that Freddie is the boy from her past—but Freddie has no idea. As Anne and Freddie start to spend more time together, Anne can't help but fall for Freddie.

Can Anne find a way her way into Freddie's heart—while keeping her identity secret? Or will the lies she's telling tear their relationship apart?
Grace and Glory by Jennifer L. Armentrout (Inkyard Press)
Danger, betrayal, and enticing forbidden love clash in book three of #1 New York Times bestselling author Jennifer L. Armentrout's Harbinger trilogy!

When Angels Fall

Trinity Marrow has lost the battle and her beloved Protector. Even with both demons and Wardens on her side, Trin may not win the war against the Harbinger.

Bringing Lucifer back to the world to fight the Harbinger is probably a really, really bad idea, but they're out of options—and the world's ultimate fallen angel is the only being powerful enough to impact the outcome.

As Trin and Zayne form a new and more dangerous bond and Lucifer unleashes Hell on earth, the apocalypse looms and the world teeters on the end of forever. Win or lose, one thing is certain—nothing will ever be the same.
Gamora & Nebula: Sisters in Arms by Mackenzi Lee (Disney Publishing)
The second book in the hit series from New York Times best-selling author Mackenzi Lee!


This three-book series explores the untapped potential and duality of heroism of popular characters in the Marvel Universe. The first book in the series, Loki: Where Mischief Lies, was an instant New York Times best seller and received two starred reviews!


The relationship between teenage adopted sisters Gamora and Nebula is as volatile as ever. When they end up on a deteriorating planet being mined for its valuable resources, the two sisters are faced with a series of events that force them to explore the source of their rivalry-and where their loyalty truly lies. This action-packed yet sincere story will tug on the heartstrings of anyone who has ever had to learn how deeply weird and changeable trust can be.
Phantom Heart by Kelly Creagh (Viking)
A steamy YA romance with Twilight vibes, inspired by Gaston Leroux's classic The Phantom of the Opera

Seventeen-year-old Stephanie Armand doesn't believe in ghosts or spirits. Despite her six-year-old sister, Charlie, insisting a masked figure is hiding in her closet, and the rumors at school, Stephanie isn't convinced her father's latest renovation project–a crumbling Victorian mansion–houses the soul of a monster. So when the very charming (and paranormal obsessed) Lucas Cheney takes an interest in both Stephanie and her notorious home, the supernatural and romantic activity escalates to an all-time high. And that doesn't even take into account the dashing, British-accented eighteen-year-old boy, Erik, who's taken up residence in Stephanie's nightly dreams. A boy who may have something to do with the man in the mask, and the strange occurrences taking place at Moldavia.
To Break a Coven by Alison Ames (Page Street Kids) - previously titled The Haunting of Moon Basin.
Debut voice Alison Ames delivers with a chilling, feminist thriller, perfect for fans of Wilder Girls and Sawkill Girls.

Moon Basin has been haunted for as long as anyone can remember. It started when an explosion in the mine killed sixteen people. The disaster made it impossible to live in town, with underground fires spewing ash into the sky. But life in New Basin is just as fraught. The ex-mining town relies on its haunted reputation to bring in tourists, but there's more truth to the rumors than most are willing to admit, and the mine still has a hold on everyone who lives there.

Clem and Nina form a perfect loop—best friends forever, and perhaps something more. Their circle opens up for a strange girl named Lisey with a knack for training crows, and Piper, whose father is fascinated with the mine in a way that's anything but ordinary. The people of New Basin start experiencing strange phenomena—sleepwalking, night terrors, voices that only they can hear. And no matter how many vans of ghost hunters roll through, nobody can get to the bottom of what's really going on. Which is why the girls decide to enter the mine themselves.
The Witch King by H. E. Edgemon (Inkyard Press)
To save a fae kingdom, a trans witch must face his traumatic past and the royal fiancé he left behind. This debut YA fantasy will leave you spellbound.

Wyatt would give anything to forget where he came from—but a kingdom demands its king.In Asalin, fae rule and witches like Wyatt Croft…don't. Wyatt's betrothal to his best friend, fae prince Emyr North, was supposed to change that. But when Wyatt lost control of his magic one devastating night, he fled to the human world.

Now a coldly distant Emyr has hunted him down. Despite transgender Wyatt's newfound identity and troubling past, Emyr has no intention of dissolving their engagement. In fact, he claims they must marry now or risk losing the throne. Jaded, Wyatt strikes a deal with the enemy, hoping to escape Asalin forever. But as he gets to know Emyr, Wyatt realizes the boy he once loved may still exist. And as the witches face worsening conditions, he must decide once and for all what's more important—his people or his freedom.
Ace of Spades by
Faridah Àbíké-Íyímídé (Feiwel and Friends)
An incendiary and utterly compelling thriller with a shocking twist that delves deep into the heart of institutionalized racism, from an exceptional new YA voice. Welcome to Niveus Private Academy, where money paves the hallways, and the students are never less than perfect. Until now. Because anonymous texter, Aces, is bringing two students' dark secrets to light. Talented musician Devon buries himself in rehearsals, but he can't escape the spotlight when his private photos go public. Head girl Chiamaka isn't afraid to get what she wants, but soon everyone will know the price she has paid for power. Someone is out to get them both. Someone who holds all the aces. And they're planning much more than a high-school game...
Jay's Gay Agenda by Jason June (HarperTeen)
Megan Ilnitzki at HarperTeen has won at auction Jason June's debut YA novel, Jay's Gay Agenda, and a second book. The story follows the titular character after he moves to Seattle from his rural high school, introducing him to other queer teens for the very first time, and allowing him to finally cross items off his gay romance to-do list. Publication is scheduled for summer 2021; Brent Taylor at Triada US brokered the deal for world English rights.
The Love Song of Ivy K. Harlow by Hannah Moskowitz (Entangled Teen)
Lydia Sharp at Entangled Teen has acquired The Love Song of Ivy K. Harlowe, a YA novel by Hannah Moskowitz (Sick Kids in Love). When Andie's gorgeous, lifelong best friend (and secret obsession) Ivy develops feelings for another girl, Andie grapples with the bitter fact that the great love story of Ivy's life might not include her. Publication is scheduled for 2021; Rebecca Podos at Rees Literary Agency negotiated the deal for world rights.
The Darkness Ouside Us by Eliot Schrefer (Katherine Tegan Books)
Ben Rosenthal at HarperCollins/Tegen has acquired The Darkness Outside Us by Eliot Schrefer, in which two teen boys from warring countries embark on a rescue mission to save a stranded astronaut. As evidence accumulates that the ship itself might be an enemy, they race against time to uncover the truth of their existence—and learn that their love for each other might be the only way they'll survive. Publication is planned for summer 2021; Richard Pine at InkWell Management handled the deal for U.S. and Canadian rights.
Better Together by Christine Riccio (Wednesday Books)
Eileen Rothschild at Wednesday Books has bought, in a two-book deal, Better Together by Christine Riccio (Again but Better). Inspired by The Parent Trap, the YA novel is a dramedy following two sisters navigating their way through a broken family and the highs and lows of impending adulthood. Publication is planned for spring/summer 2021; JL Stermer at New Leaf Literary and Media brokered the deal for North American rights.
The (Un)popular Vote by Jasper Sanchez (Katherine Tegan Books)
Mabel Hsu at HarperCollins/Tegen has bought, at auction, in a two-book deal, The (Un)Popular Vote by debut author Jasper Sanchez. Pitched as Red, White & Royal Blue meets The West Wing, this YA contemporary novel follows a transmasculine teenager who defies his congressman father and runs in a three-way brawl for class president. Publication is planned for summer 2021; Claire Friedman at InkWell Management brokered the deal for world English rights.
A Psalm of Storms and Silence by Roseanne A. Brown (Balzer + Bray)
June 8th
Fire With Fire by Destiny Soria (HMH)
Dani and Eden Rivera were both born to kill dragons, but the sisters couldn't be more different. For Dani, dragon slaying takes a back seat to normal high school life, while Eden prioritizes training above everything else. Yet they both agree on one thing: it's kill or be killed where dragons are concerned.

Until Dani comes face-to-face with one and forges a rare and magical bond with him. As she gets to know Nox, she realizes that everything she thought she knew about dragons is wrong. With Dani lost to the dragons, Eden turns to the mysterious and alluring sorcerers to help save her sister. Now on opposite sides of the conflict, the sisters will do whatever it takes to save the other. But the two are playing with magic that is more dangerous than they know, and there is another, more powerful enemy waiting for them both in the shadows.
The Salt Is Sea and So Am I by Cassandra Hartt (Roaring Brook Press)
West Finch is one hurricane away from falling into the sea.

Yet sixteen-year-old Harlow Prout is determined to save her small Maine hometown. If only she could stop getting in her own way and find someone, anyone, willing to help. But her best friend Ellis MacQueen "fixes" problems by running away from them—including his broken relationship with his twin brother, Tommy. And Tommy's depression has hit a new low, so he's not up for fixing anything.

In the wake of the town's latest devastating storm, Tommy goes out for a swim that he doesn't intend to survive. It's his unexpected return that sets into motion a sea change between these three teens. One that tests old loyalties, sparks new romance, and uncovers painful secrets. And nothing stays secret in West Finch for long.

Exquisitely honest and shimmering with emotion, The Sea is Salt and So Am I is a captivating multi-POV story that probes the depths of what it means to love and trust—both ourselves and others.
When Night Breaks by Janelle Angeles (Wednesday Books)
In Janella Angeles's When Night Breaks, the dramatic last act of the Kingdom of Cards duology, the stage is set, the spectacle awaits… and the show must finally come to an end.

The competition has come to a disastrous end, and Daron Demarco's fall from grace is now front page news. But little matters to him beyond Kallia, the contestant he fell for who is now lost to this world and in the hands of a dangerous magician. Daron is willing to do whatever it takes to find her. Even if it means embarking on a dark and treacherous journey, risking more than just his life, with no promise of return.

After awaking in darkness, Kallia has never felt more lost. Especially with Jack by her side, the magician with who has the answers but cannot be trusted. Together, they must navigate a dazzling world where mirrors show memories and illusions shadow every corner, one ruled by a powerful game master who could all too easily destroy the world she left behind -- and the boy she can't seem to forget. With time running out, Kallia must embrace her role in a darker destiny, or lose everyone she loves, forever.
Kole Miller does one thing really well: write fanfiction for the show The Space Game. Everything else is a struggle: like managing her anxiety, frequent crushes, and plans after high school. But when her blog, Spacer, wins a major fanfiction contest, her traffic soars.

With massive readership comes criticism Kole isn't prepared for, including getting stuck in the heated ship wars surrounding the show. And then an invitation to speak at The Space Game's official convention arrives in her inbox.

When the most competitive kids in her Creative Writing class discover Kole's writing Spacer, her blog is taken hostage and she risks them hitting ctrl+A+del on Spacer. To win it back, Kole must face both her inner demons and the ones at Crystal Lake High before they make the drama not just about The Space Game, but about Kole herself.

Including snippets from Kole's fanfic, emails, and text messages, Down With This Ship is sure to bring out the inner fangirl in anyone.
The Marvelous by Claire Kann (Swoon Reads)
From the author of Let's Talk About Love, t his YA novel follows a young woman as she host san epic night of games with a big cash prize for the winner.
Everybody knows Jewel Van Hanen.
When Jewel inherits a not-so-small fortune, she decides to throw a party to celebrate at her new estate. Except she isn't hosting an ordinary high school party: she's hosting a bash with an exclusive guest list of her most loyal "friends" and a life-changing cash prize awarded at midnight.
Once the party begins, her friends embark on an unforgettable game solving cryptic clues, confessing their darkest secrets, and conquering fear-based dares. But as the game grows tougher and intensely more personal, they all begin to wonder: Who exactly is Jewel Van Hanen and why would she put them through this?
Heartbreakers and Fakers by Cameron Lund (Razorbill)
From the author of The Best Laid Plans comes another fresh voiced, hilarious rom-com perfect for fans of Tweet Cute and The Rest of the Story.

Penny Harris just ruined her life.

As one of the most popular girls in school, she's used to being invited to every party, is dating the Jordan Parker, and can't wait to rule senior year with her best friend, Olivia. But when Penny wakes up on Jordan's lawn the morning after his first-day-of-summer bash, she knows something went terribly wrong the night before.

She kissed Kai Tanaka.

Kai, her long-time nemesis. Kai, Olivia's boyfriend. Penny can't figure out what could have inspired her to do it--she loves Jordan and she would never hurt Olivia--but one thing's for sure: freshly dumped, and out a best friend, the idyllic summer she pictured is over.

And despite the fact that Jordan seems to be seeking comfort (and a whole lot more) in Olivia, all Penny can think about is winning him back. Kai wants to save his relationship too, so they come up with a plan: convince their friends that they really do have feelings for each other. After all, no one can resist a good love story, and maybe seeing Penny and Kai together will make Jordan and Olivia change their minds.

But as summer heats up, so does Penny and Kai's "relationship," and Penny starts to question whether she's truly faking it with Kai, if he's really as terrible as she always thought he was, and if the life she's fighting so hard to get back is the one she really wants.
Fifteen Hundred Miles From the Sun by Jonny Garza Villa (Skyscape)
An #OwnVoices debut pitched as SIMON VS. THE HOMO SAPIENS AGENDA meets ONE DAY AT A TIME, in a home where social conservatism, machismo, and masculine identity run deep, Corpus Christi, Texas high school senior Julián Luna is forced to keep his gay identity a secret. Jules' only focus is laying low the next ten months and enjoying every moment he has left with his friends before college takes them on separate paths.

Completely doable.

Until Jules wakes up hungover and discovers he came out on Twitter in between tequila shots. In an instant, his entire life is thrown—literally—out the closet.

Helping him navigate the life that is openly gay Jules is Mat, a Twitter mutual from Los Angeles who slides into Jules' DMs. He's friendly, supportive, funny, and so attractive. He's the first person Jules says the words "I'm gay" to. And, if he weren't three states away, could definitely be Jules' first boyfriend.

But a cute boy living halfway across the country can't fix all Jules' problems. There's one thing he'll have to face on his own: coming out to his homophobic father.
Love and Other Natural Disasters by Misa Suguira (HarperTeen)
Stephanie Stein at HarperTeen has bought an untitled contemporary YA novel by Misa Sugiura, APALA Award-winning author of It's Not Like It's a Secret and This Time Will Be Different. The queer YA rom-com follows Nozomi Takashi as she enacts her plan for a summer of reinvention, starting a fake-dating relationship with her new coworker Willow and embarking on shenanigans around San Francisco with her best friend Ruby. But no fauxmance survives the intrusion of real life—and real feelings—for long. Publication is set for summer 2021; Leigh Feldman at Leigh Feldman Literary did the deal for world English rights.
Out Loud by Taylor B. Barton (HarperTeen)
Kristen Pettit at HarperTeen has acquired Taylor B. Barton's Out Loud, pitched as a queer Bring It On meets Cheer, following non-binary gymnast Len Deon, who infiltrates their school's cheer team in order to get intel and revenge on homophobic football players, only to find unexpected romance—and a rekindling of their competitive spirit—along the way. Publication is slated for spring 2021; Stephen Barbara at InkWell Management brokered the deal for North American rights on behalf of Glasstown Entertainment; Saba Sulaiman of Talcott Notch Literary Services represents the author.
June 15th
Sisters of the Snake by Sasha Nanua and Sarena Nanua (HarperTeen) - previously titled Ria & Rani.
Kristen Pettit at HarperTeen has acquired Sarena (l.) and Sasha Nanua's YA fantasy duology in a two-book deal. The first book, Ria & Rani, follows two twins separated at birth—one now a princess, the other a street thief—who switch places, only to discover that their destinies may be to join together in a bid to stop their kingdom from falling apart. Publication is scheduled for summer 2021; Peter Knapp at Park & Fine Literary and Media brokered the deal for world English rights.
Broken Web by Lori Lee (Page Street)
The sequel to the hotly-anticipated Forest of Souls, an epic and immersive tale of destiny and sisterhood. Perfect for fans of Susan Dennard, Sara J. Maas, and Netflix's The Witcher!

The Soulless has woken from his hundred-year imprisonment. Now, he lurks in the Dead Wood recovering his power, while Sirscha and her allies journey west to the shaman empire of Nuvalyn. The whole world believes Sirscha is a soulguide--a savior--but Sirscha knows the truth. She's a monster, a soulrender, just like the Soulless, and if anyone discovers the truth, she'll be executed.

There's nothing Sirscha won't risk to stop the Soulless, since his magic created the rot that's killing her best friend. While the Soulless is formidable, he's still a shaman, which means his power must be channeled through a familiar. If Sirscha can discover what--or who--that is, she might be able to cut him off from his power.

But that's easier said than done with Queen Meilyr pursuing her imperialistic agenda. Sirscha finds herself caught between a war brewing in the north and the Soulless in the south. She should be uniting who she can to face their common enemies, but instead, Sirscha's hunt for clues about the Soulless leads to a grim discovery, forcing her to question who her enemies really are.
Smoke by Darcy Woods (Crown)
Sixteen year-old Honor Augustine never thought she'd be breaking the law. After all, she's the embodiment of her name— an academic all-star, avid recycler, and dedicated daughter to her PTSD-afflicted father. But when she discovers her fractured family and their greenhouse are on the brink of bankruptcy, Honor devises a secret plan to grow and sell a bumper crop of marijuana. This daring move sweeps her into a dangerous, high-stakes game risking the very people she set out to save. Now the girl who has never crossed a line is about to cross them all, or watch everyone she loves go up in smoke.
The Kinder Poison #2 by Natalie Mae (Razorbill)
June 22nd
Rising Like a Storm by Tanaz Bhathena (FSG)
In the concluding installment to the Wrath of Ambar duology from masterful author Tanaz Bhathena, Gul and Cavas must unite their magical forces―and hold onto their growing romance―to save their kingdom from tyranny.

With King Lohar dead and a usurper queen in power, Gul and Cavas face a new tyrannical government that is bent on killing them both. Their roles in King Lohar's death have not gone unnoticed, and the new queen is out for blood. What she doesn't know is that Gul and Cavas have a connection that runs deeper than romance, and together, they just might have the strength and magic to end her for good.

Then a grave mistake ends with Cavas taken prisoner by the government. Gul must train an army of warriors alone. With alliances shifting and the thirst for vengeance growing, the fate of Ambar seems ever more uncertain. It will take every ounce of strength, love, and sacrifice for Gul and Cavas to reach their final goal―and build a more just world than they've ever known.
Darling by K. Ancrum (Imprint)
A teen girl finds herself lost on a dangerous adventure in this YA thriller by the acclaimed author of The Wicker King and The Weight of the Stars—reimagining Peter Pan for today's world.

On Wendy Darling's first night in Chicago, a boy called Peter appears at her window. He's dizzying, captivating, beautiful—so she agrees to join him for a night on the town.

Wendy thinks they're heading to a party, but instead they're soon running in the city's underground. She makes friends—a punk girl named Tinkerbelle and the lost boys Peter watches over. And she makes enemies—the terrifying Detective Hook, and maybe Peter himself, as his sinister secrets start coming to light. Can Wendy find the courage to survive this night—and make sure everyone else does, too?

Acclaimed author K. Ancrum has re-envisioned Peter Pan with a central twist that will send all your previous memories of J. M. Barrie's classic permanently off to Neverland.
Before We Disappear by Shaun David Hutchison (HarperTeen)
David Linker at HarperCollins has acquired, in an exclusive submission, Before We Disappear by Shaun David Hutchinson (We Are the Ants), a historical fantasy set during the 1909 Alaska–Yukon–Pacific Exposition in Seattle. Jack, an orphan and magician's assistant, spies on their rivals to steal secrets of their magic tricks to find that the other magician's assistant, Wil, can perform real magic. This truth will result in death, so Jack and Wil face the ultimate choice to trust one another or vanish from it all. Publication is set for fall 2021; Katie Shea Boutillier at Donald Maass Literary did the deal for world English rights.
My Contrary Mary by Jodi Meadows, Cynthia Hand and Brodi Ashton (HarperTeen)
About Mary, Queen of Scots, set in the world of
My Lady Jane.
June 29th
Gearbreakers by
Zoe Hana Mikuta (Feiwel and Friends)
Two girls on opposite sides of a war discover they're fighting for a common purpose—and falling for each other—in Zoe Hana Mikuta's high-octane debut Gearbreakers, perfect for fans of Pacific Rim, Pierce Brown's Red Rising Saga, and Marie Lu's Legend series.

We went past praying to deities and started to build them instead...

The shadow of Godolia's tyrannical rule is spreading, aided by their giant mechanized weapons known as Windups. War and oppression are everyday constants for the people of the Badlands, who live under the thumb of their cruel Godolian overlords.

Eris Shindanai is a Gearbreaker, a brash young rebel who specializes in taking down Windups from the inside. When one of her missions goes awry and she finds herself in a Godolian prison, Eris meets Sona Steelcrest, a cybernetically enhanced Windup pilot. At first Eris sees Sona as her mortal enemy, but Sona has a secret: She has intentionally infiltrated the Windup program to destroy Godolia from within.

As the clock ticks down to their deadliest mission yet, a direct attack to end Godolia's reign once and for all, Eris and Sona grow closer—as comrades, friends, and perhaps something more...