June 1st
Before the Broken Star by Emily R. King (Skyscape)
A fierce young female adventurer battles time itself to claim her destiny in a sweeping new fantasy saga from the author of the Hundredth Queen series.
Everley Donovan is living on borrowed time. The lone survivor of her family's unexplained assassination, she was saved by an ingeniously crafted clockwork heart. But the time she was given won't last forever. Now, every tick-tock reminds her how fragile her existence is and hastens her quest to expose Killian Markham, the navy admiral who shattered her world and left her for dead. But Everley's hunt for justice will be a long and hard-won voyage.
Her journey takes her to a penal colony on a cursed isle, where she will be married off and charged to build the new world. It is here, and beyond, that hidden realms hide, treasures are unearthed, her family secrets are buried, and young love will test the strength of her makeshift heart. When Everley discovers Markham may not be who he seems, her pursuit for truth is bound to his redemption, her tragic history, and her astonishing destiny.
When The Light Went Out by Bridget Morrissey (SourceBooks Fire)
Five years after the accidental shooting of Marley Bricket, her friends, who were there the day she died, reunite when a box of letters from Marley is found in her former home. The discovery leads them on a scavenger hunt that reopens old memories, wounds, and betrayals, and leads them to question what they thought they knew about Marley's death.
June 4th
This Time Will Be Different by Misa Sugiura (HarperTeen)
Katsuyamas never quit—but seventeen-year-old CJ doesn't even know where to start. She's never lived up to her mom's type A ambition, and she's perfectly happy just helping her aunt, Hannah, at their family's flower shop.

She doesn't buy into Hannah's romantic ideas about flowers and their hidden meanings, but when it comes to arranging the perfect bouquet, CJ discovers a knack she never knew she had. A skill she might even be proud of.

Then her mom decides to sell the shop—to the family who swindled CJ's grandparents when thousands of Japanese Americans were sent to internment camps during WWII. Soon a rift threatens to splinter CJ's family, friends, and their entire Northern California community; and for the first time, CJ has found something she wants to fight for.
Sorcery of Thorns by Margaret Rogerson (Margaret K. McElderry Books)
From the New York Times bestselling author of An Enchantment of Ravens comes an imaginative fantasy about an apprentice at a magical library who must battle a powerful sorcerer to save her kingdom.

All sorcerers are evil. Elisabeth has known that as long as she has known anything. Raised as a foundling in one of Austermeer's Great Libraries, Elisabeth has grown up among the tools of sorcery—magical grimoires that whisper on shelves and rattle beneath iron chains. If provoked, they transform into grotesque monsters of ink and leather. She hopes to become a warden, charged with protecting the kingdom from their power.

Then an act of sabotage releases the library's most dangerous grimoire. Elisabeth's desperate intervention implicates her in the crime, and she is torn from her home to face justice in the capital. With no one to turn to but her sworn enemy, the sorcerer Nathaniel Thorn, and his mysterious demonic servant, she finds herself entangled in a centuries-old conspiracy. Not only could the Great Libraries go up in flames, but the world along with them.

As her alliance with Nathaniel grows stronger, Elisabeth starts to question everything she's been taught—about sorcerers, about the libraries she loves, even about herself. For Elisabeth has a power she has never guessed, and a future she could never have imagined.
Stranger Things: Runaway Max by Brenna Yovanoff (Random House)
Don't miss this gripping, emotional prequel to the hit Netflix series, Stranger Things! The never-before-told backstory of the beloved Dig Dug maven, Max Mayfield, written by New York Times bestselling author Brenna Yovanoff.

This must-read novel, based on the hit Netflix series, Stranger Things, explores Max's past--the good and the bad--as well as how she came to find her newfound sense of home in Hawkins, Indiana.
Where I End and You Begin by Preston Norton (Disney Hyperion)
Ezra Slevin is an anxious, neurotic insomniac who spends his nights questioning his place in the universe and his days obsessing over Imogen, a nerdy girl with gigantic eyebrows and a heart of gold.

For weeks, Ezra has been working up the courage to invite Imogen to prom. The only problem is Imogen's protective best friend, Wynonna Jones. Wynonna has blue hair, jams to '80s rock, and has made a career out of tormenting Ezra for as long as he can remember.

Then, on the night of a total solar eclipse, something strange happens to Ezra and Wynonna--and they wake up in each other's bodies. Not only that, they begin randomly swapping back and forth every day! Ezra soon discovers Wynonna's huge crush on his best friend, Holden, a five-foot-nothing girl magnet with anger management problems. With no end to their curse in sight, Ezra makes Wynonna a proposition: while swapping bodies, he will help her win Holden's heart…but only if she helps him woo Imogen.

Forming an uneasy alliance, Ezra and Wynonna embark on a collision course of mistaken identity, hurt feelings, embarassing bodily functions, and a positively byzantine production of Twelfth Night. Ezra wishes he could be more like Wynonna's badass version of Ezra--but he also realizes he feels more like himself while being Wynonna than he has in a long time…

Wildly entertaining and deeply heartfelt, Where I End and You Begin is a brilliant, unapologetic exploration of what it means to be your best self.
When We Were Lost by Kevin Wignall (Jimmy Paterson)
Survival. It's a concept these high school students never had to consider--until their plane crashes in a remote rainforest with no adults left alive. With many of them falling prey to threats from both the jungle and man, they soon realize that danger comes in many sinister forms.

Tom Calloway didn't want to go on a field trip to Costa Rica, but circumstances had him ending up sitting in the back of the plane--which was the only part that was intact after the crash in the remote South American wilderness. Tom and a small group of his classmates are fortunate to be alive, but their luck quickly runs out when some of them fall prey to the unfamiliar threats of the jungle--animals, reptiles, insects, and even the unforgiving heat. Every decision they make could mean life or death.

As the days go by and the survivors' desperation grows, things get even more perilous. Not everyone can cope with the trauma of seeing their friends die, and a struggle for leadership soon pits them against each other. And when they come across evidence of other people in the middle of the rainforest, does that mean they're safe--or has their survival come to an even more vicious end?
The Modern Faerie Tales by Holly Black (McElderry Books) - rerelease as a bind-up.
In Tithe, sixteen-year-old Kaye is a modern nomad. Fierce and independent, she drifts from place to place with her mother's rock band until an ominous attack forces Kaye back to her childhood home. There, amid the blue-collar New Jersey backdrop, Kaye finds herself an unwilling pawn in an ancient and violent power struggle between two rival faerie kingdoms—a struggle that could very well mean her death.

In Valiant, the companion to Tithe, seventeen-year-old Valerie runs away to New York City, trying to escape a life that has utterly betrayed her. Sporting a new identity, she takes up with a gang of squatters who live in the city's labyrinthine subway system. But there's something eerily beguiling about Val's new friends. When one talks Val into tracking down the lair of a mysterious creature, Val finds herself torn between her affection for an honorable monster and her fear of what her new friends are becoming.

In Ironside, the sequel to Tithe, the time has come for Roiben's coronation. Uneasy in the midst of the malevolent Unseelie Court, pixie Kaye is sure of only one thing—her love for Roiben. But when Kaye drunkenly declares herself to Roiben, he sends her on a seemingly impossible quest to find a faerie who can tell a lie. Unable to see Roiben until she has fulfilled his quest, Kaye finds herself in the center of the battle of wits and weapons being waged over his throne.
The Confusion of Laurel Graham by Adrienne Kisner (Fiewel and Friends)
A teen copes with her grandmother's coma by becoming obsessed with a mystery bird that she cannot identify in this sharp and poignant YA novel.

Seventeen-year-old Laurel Graham has a singular, all-consuming ambition in this life: become the most renown nature photographer and birder in the world. The first step to birding domination is to win the junior nature photographer contest run by prominent Fauna magazine. Winning runs in her blood—her beloved activist and nature-loving grandmother placed when she was a girl.

One day Gran drags Laurel out on a birding expedition where the pair hear a mysterious call that even Gran can't identify. The pair vow to find out what it is together, but soon after, Gran is involved in a horrible car accident.

Now that Gran is in a coma, so much of Laurel's world is rocked. Her gran's house is being sold, developers are coming in to destroy the nature sanctuary she treasures, and she still can't seem to identify the mystery bird.

Laurel's confusion isn't just a group of warblers—it's about what means the most to her, and what she's willing to do to fight to save it. Maybe--just maybe-if she can find the mystery bird, it will save her gran, the conservatory land, and herself.
If It Makes You Happy by Claire Kann (Swoon Reads)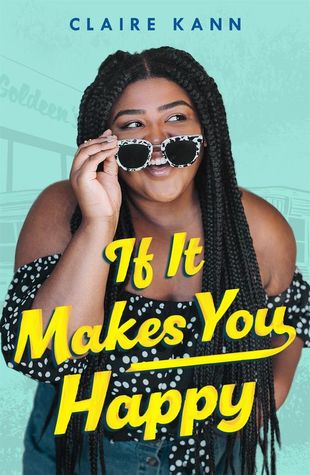 High school finally behind her, Winnie is all set to attend college in the fall. But first she's spending her summer days working at her granny's diner and begins spending her midnights with Dallas—the boy she loves to hate and hates that she likes. Winnie lives in Misty Haven, a small town where secrets are impossible to keep—like when Winnie allegedly snaps on Dr. Skinner, which results in everyone feeling compelled to give her weight loss advice for her own good. Because they care that's she's "too fat."

Winnie dreams of someday inheriting the diner—but it'll go away if they can't make money, and fast. Winnie has a solution—win a televised cooking competition and make bank. But Granny doesn't want her to enter—so Winnie has to find a way around her formidable grandmother. Can she come out on top?
The Haunted by Danielle Vega (Razorbill)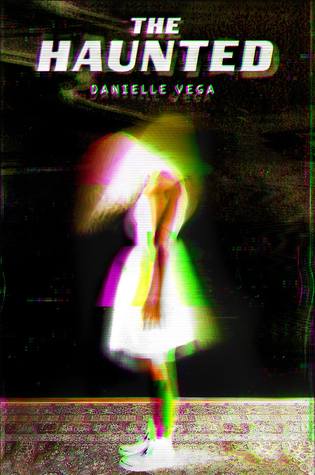 From Danielle Vega, YA's answer to Stephen King, comes a new paranormal novel about dark family secrets, deep-seated vengeance, and the horrifying truth that evil often lurks in the unlikeliest of places.

Hendricks Becker-O'Malley is new in town, and she's bringing baggage with her. With a dark and wild past, Hendricks doesn't think the small town her parents moved her to has much to offer her in terms of excitement. She plans on laying low, but when she's suddenly welcomed into the popular crowd at school, things don't go as expected.

Hendricks learns from her new friends that the fixer-upper her parents are so excited about is notorious in town. Local legend says it's haunted. Hendricks doesn't believe it. Until she's forced to. Blood-curdling screams erupt from the basement, her little brother wakes up covered in scratches, and something, or someone pushes her dad down the stairs. With help from the mysterious boy next door, Hendricks makes it her mission to take down the ghosts . . . if they don't take her first.
Ghosts of the Shadow Market by Various Authors (Margaret K. McElderry Books)
From New York Times and USA TODAY bestselling author Cassandra Clare comes an exciting new short story collection that follows Jem Carstairs as he travels through the many Shadow Markets around the world. Ghosts of the Shadow Market is a Shadowhunters novel.

The Shadow Market is a meeting point for faeries, werewolves, warlocks, and vampires. There, the Downworlders buy and sell magical objects, make dark bargains, and whisper secrets they do not want the Nephilim to know. Through two centuries, however, there has been a frequent visitor to the Shadow Market from the City of Bones, the very heart of the Shadowhunters' world. As a Silent Brother, Brother Zachariah is a sworn keeper of the laws and lore of the Nephilim. But once he was a Shadowhunter called Jem Carstairs, and his love, then and always, is the warlock Tessa Gray. And Jem is searching through the Shadow Markets, in many different cities over long years, for a relic from his past.

Follow Jem and see, against the backdrop of the Shadow Market's dark dealings and festival, Anna Lightwood's doomed romance, Matthew Fairchild's great sin, and Tessa Gray as she is plunged into a world war. Valentine Morgenstern buys a soul at the Market and a young Jace Wayland's soul finds safe harbor. In the Market is hidden a lost heir and a beloved ghost, and no one can save you once you have traded away your heart. Not even Brother Zachariah.
War of the Bastards by Andrew Shvarts (Disney Hyperion)
A year has passed since the fall of Lightspire. The Inquisitor Miles Hampstedt has usurped the throne and rules Noveris with a blood-soaked iron fist. Tilla and her friends have become hardened rebels in the Unbroken, a band of guerilla fighters hiding out in the fringes of the Kingdom. Tilla is plagued with doubt and regret; Lyriana struggles with the burdens of being a fugitive Queen; Zell atones for his guilt by killing for the cause. And even as they all fight, they know their cause is doomed, that with very passing day Miles's power grows, his army of Bloodmages spreading to cover the continent. .
Then a raid on an outpost produces two unexpected prisoners: Lord Elric Kent himself, now a prisoner obsessed with revenge, and Syan See, a strange girl from the Red Wastes. Tilla struggles with the emotional weight of confronting her father, but it's Syan that offers the true revelation. She demonstrates a new incredible kind of magic, and speaks of a secret civilization hidden in isolation in the mysterious Wastes. With Miles's forces closing in, Tilla and her friends (alongside a hostage Lord Kent) set out to make contact with Syan's people, to make an pact that could turn the war. The journey will test their character, forge unlikely alliances, reveal the horrifying true nature of magic, and set in motion a battle that will determine the fate of Noveris itself.
That Night by Cyn Balog (Sourcebooks Fire)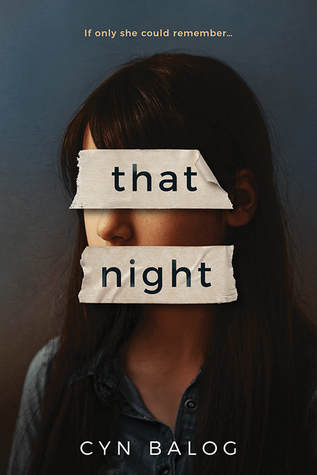 Hailey wants to know the truth, but there are some secrets that are best left buried…

Hailey is determined to find out all she can about her boyfriend's suicide. She knows Declan wouldn't kill himself, even if she can't remember a lot of what lead up to that fateful night.

Kane, Declan's stepbrother and Hailey's best friend, wants to move past what happened—not dig up bad memories. But the more Hailey searches for information, the more she remembers.

As the truth begins to unravel, Hailey finds herself unveiling secrets she never could have imagined—secrets that have the possibility of ruining everything...
Like a Love Story by Abdi Nazemian (Balzer + Bray)
A bighearted, epic love letter to the LGBTQ community about three friends falling in love and finding their voices as activists during the height of the AIDS crisis.

It's 1989 in New York City, and for three teens, the world is changing.

Reza is an Iranian boy who has just moved to the city with his mother to live with his stepfather and stepbrother. He's terrified that someone will guess the truth he can barely acknowledge about himself. Reza knows he's gay, but all he knows of gay life are the media's images of men dying of AIDS.

Judy is an aspiring fashion designer who worships her uncle Stephen, a gay man with AIDS who devotes his time to activism as a member of ACT UP. Judy has never imagined finding romance… until she falls for Reza and they start dating.

Art is Judy's best friend, their school's only out-and-proud teen. He'll never be who his conservative parents want him to be, so he rebels by documenting the AIDS crisis through his photographs.

As Reza and Art grow closer, Reza struggles to find a way out of his deception that won't break Judy's heart—and destroy the most meaningful friendship he's ever known.
Sorry For Your Loss by Jessie Ann Foley (HarperTeen)
Printz Honor winner and William Morris Award finalist Jessie Ann Foley's latest YA novel is a comitragic coming-of-age story about an awkward teenage guy who, after the loss of his brother, finds healing and a sense of self where he least expected to.

As the youngest of eight, painfully average Pup Flanagan is used to flying under the radar. He's barely passing his classes. He lets his longtime crush walk all over him. And he's in no hurry to decide on a college path. The only person who ever made him think he could be more was his older brother Patrick, the family's golden child. But that was before Patrick died suddenly, leaving Pup with a family who won't talk about it and acquaintances who just keep saying, "sorry for your loss."

But when Pup excels at a photography assignment he thought he'd bomb, things start to come into focus. His dream girl shows her true colors. An unexpected friend exposes Pup to a whole new world, right under his nose. And the photograph that was supposed to show Pup a way out of his grief ultimately reveals someone else who is still stuck in their own. Someone with a secret regret Pup never could have imagined.
Girls of July by Alex Flinn (HarperTeen)
From the #1 New York Times bestselling author of Beastly comes a contemporary novel about four completely different girls and the life-changing summer they spend in the beautiful Adirondacks.

Four girls. One unforgettable July.

Britta is the bubbly drama queen. She needs to get away—and a peaceful cabin in the woods sounds like the perfect escape.

Meredith is the overachiever. She's spent her entire life preparing for college, but at what cost? Now she's wondering if that's all there is.

Kate is the reluctant socialite. She's searching for a reason to begin again after fleeing her small Georgia town—and a shameful family secret.

Spider is the quiet intellectual. She's struggling with pain that has isolated her from her peers for much of her life.

When these four very different young women stay together for a month in the mountains, they discover that sometimes getting away from it all can only bring you back to who you really are.
Shadow and Flame by Mindee Arnett (Balzer + Bray)
From acclaimed author Mindee Arnett comes the thrilling conclusion of the stunningly epic, action-packed, and romantic fantasy adventure about a powerful girl possessed of strange magic, the outcast prince she loves, and the kingdom that has torn them apart.

Kate and Corwin are on the run, desperate for allies in a new world of war among the kingdoms of Rime. As the book opens, Kate suffers a massive loss, one that will shape the struggle for freedom of all wilders and magic folk—that is, if Kate can learn to control her own power.
Virtually Yours by Sarzenaz Tash (Simon and Schuster)
How bad can one little virtual lie be?

NYU college freshman Mariam Vakilian hasn't dated anyone in five months, not since her high school sweetheart Caleb broke up with her. So when she decides to take advantage of an expiring coupon and try out a new virtual reality dating service, it's sort of a big deal.

It's an even bigger deal when HEAVR chooses as one of her three matches none other than Caleb himself. It has to be a sign, right?

Now Mariam's goal is simple: make Caleb see that it was a mistake to break up by getting him to fall in love with her again. Problem is, she has to get him to fall for her, while pretending to be someone else.

Not to mention, there's the added complication that Caleb wasn't her only match. And her other match, Jeremy, just happens to be her new best friend IRL.

Mariam's heart is telling her one thing, but the app is telling her another. So which should she trust? Is all fair in modern love?
All Eyes on Us by Kit Frick (McElderry Books)
Pretty Little Liars meets People Like Us in this taut, tense thriller about two teens who find their paths intertwined when an anonymous texter threatens to spill their secrets and uproot their lives.

PRIVATE NUMBER: Wouldn't you look better without a cheater on your arm?
AMANDA: Who is this?

The daughter of small town social climbers, Amanda Kelly is deeply invested in her boyfriend, real estate heir Carter Shaw. He's kind, ambitious, the town golden boy—but he's far from perfect. Because behind Amanda's back, Carter is also dating Rosalie.

PRIVATE NUMBER: I'm watching you, Sweetheart.
ROSALIE: Who IS this?

Rosalie Bell is fighting to remain true to herself and her girlfriend—while concealing her identity from her Christian fundamentalist parents. After years spent in and out of conversion "therapy," her own safety is her top priority. But maintaining a fake, straight relationship is killing her from the inside.

When an anonymous texter ropes Amanda and Rosalie into a bid to take Carter down, the girls become collateral damage—and unlikely allies in a fight to unmask their stalker before Private uproots their lives.

PRIVATE NUMBER: You shouldn't have ignored me. Now look what you made me do…
Ordinary Girls by Blair Thornbourgh (HarperTeen)
Perfect for fans of Jenny Han and Sarah Mlynowski, this heartfelt and humorous contemporary take on Sense and Sensibility follows two sisters—complete opposites—who discover the secrets they've been keeping make them more alike than they'd realized.

For two sisters as different as Plum and Ginny, getting on each other's nerves is par for the course. But when the family's finances hit a snag, sending chaos through the house in a way only characters from a Jane Austen novel could understand, the two drift apart like they never have before. Plum, a self-described social outcast, strikes up a secret friendship with the class jock, while Ginny's usual high-strung nature escalates to pure hysterics.

But this has always been the sisters' dynamic. So why does everything feel different this year? Maybe because Ginny is going to leave for college soon. Maybe because Plum finally has something that she doesn't have to share with her self-involved older sister. Or maybe because the girls are forced to examine who they really are instead of who their late father said they were. And who each girl discovers—beneath the years of missing their dad—could either bring them closer together…or drive them further apart.
The Beholder by Anna Bright (HarperTeen)
Pitched as Cinderella meets The Odyssey and The Selection.

When Selah, Seneschal-elect of Potomac, is publicly rejected on the eve of her engagement, her stepmother forces her to set sail across the Atlantic with an itinerary full of suitors to court before she can return home. But as she navigates the rough waters of political alliances, friendship, and love, Selah realizes that her stepmother has her own dark motives for sending her on the journey.
Critically-acclaimed author Leah Thomas blends a small-town setting with the secrets of a long-ago crime, in a compelling novel about breaking free from the past.

In Samsboro, Kentucky, Kalyn Spence's name is inseparable from the brutal murder her father committed when he was a teenager. Forced to return to town, Kalyn must attend school under a pseudonym . . . or face the lingering anger of Samsboro's citizens, who refuse to forget the crime.

Gus Peake has never had the luxury of redefining himself. A Samsboro native, he's either known as the "disabled kid" because of his cerebral palsy, or as the kid whose dad was murdered. Gus just wants to be known as himself.

When Gus meets Kalyn, her frankness is refreshing, and they form a deep friendship. Until their families' pasts emerge. And when the accepted version of the truth is questioned, Kalyn and Gus are caught in the center of a national uproar. Can they break free from a legacy of inherited lies and chart their own paths forward?
Five Midnights by Ann Davila Cardinal (Tor Teen)
Five friends cursed. Five deadly fates. Five nights of retribución.

If Lupe Dávila and Javier Utierre can survive each other's company, together they can solve a series of grisly murders sweeping though Puerto Rico. But the clues lead them out of the real world and into the realm of myths and legends. And if they want to catch the killer, they'll have to step into the shadows to see what's lurking there—murderer, or monster?

Five Midnights is a "wickedly thrilling" (William Alexander) novel based on the el Cuco myth set against the backdrop of modern day Puerto Rico.
An Impossible Distance to Fall by Miriam McNamara (Sky Pony Press)
A story about falling―falling from grace, falling in love―as well as soaring to heights you wouldn't know were possible if you never stepped out into thin air.

It's 1930, and Birdie William's life has crashed along with the stock market. Her father's bank has failed, and worse, he's disappeared along with his Jenny biplane.

When Birdie sees a leaflet for a barnstorming circus with a picture of Dad's plane on it, she goes to Coney Island in search of answers.

The barnstorming circus has lady pilots, daredevil stuntmen, fire-spinners, and wing walkers, and Birdie is instantly enchanted―especially with a girl pilot named June. Birdie doesn't find her father, but after stumbling across clues that suggest he's gone to Chicago, she figures she'll hitch a ride with the traveling circus doing what she does best: putting on a convincing act and insisting on being star of the show.

But the overconfidence that made her belle of the ball during her enchanted youth turns out to be far too reckless without the safety net of her charmed childhood, and a couple of impulsive missteps sends her and her newfound community spinning into freefall.
When The Ground Is Hard by Malla Nunn (Putman)
It's the end of the Christmas holidays and Adele Joubert is catching the bus to Keziah Christian Academy, a boarding school for coloured children in Swaziland. Before she's even made it to school, she's been dumped from the top girls' group by her best friend, Delia, and is forced to share a room with Lottie Diamond, who swears and fights and never says 'hallelujah' in chapel. Adele admires Lottie's toughness, but can't bring herself to actually become friends.

The barriers come down when the two girls are forced to share one copy of Pride and Prejudice. One night, a fire threatens the Academy and Lottie and Adele risk their lives to put out a spot fire near the tuckshop. Their bravery makes them heroes, and they become a group of two. When Darnell Parns, a 'slow' boy, goes missing, the school organizes a search party. Lottie thinks she knows where to find Darnell, but first they have to confront Mr. Bosman, a violent Afrikaans farmer who has no time for colored girls or their naive American headmaster, Mr. Vincent. And he remembers Adele's beautiful mother all too well.
I Wanna Be Where You Are by Kristina Forest (Roaring Brook Press)
"In a world where it's easy to lose faith in love, I WANNA BE WHERE YOU ARE is a brilliant burst of light. A dazzling debut." ― Nic Stone, New York Times bestselling author of Dear Martin and Odd One Out

When Chloe Pierce's mom forbids her to apply for a spot at the dance conservatory of her dreams, she devises a secret plan to drive two hundred miles to the nearest audition. But Chloe hits her first speed bump when her annoying neighbor Eli insists upon hitching a ride, threatening to tell Chloe's mom if she leaves him and his smelly dog, Geezer, behind. So now Chloe's chasing her ballet dreams down the east coast—two unwanted (but kinda cute) passengers in her car, butterflies in her stomach, and a really dope playlist on repeat.

Filled with roadside hijinks, heart-stirring romance, and a few broken rules, I Wanna Be Where You Are is a YA debut perfect for fans of Jenny Han and Sandhya Menon.
The Rest of the Story by Sarah Dessen (Balzer + Bray)
From #1 New York Times bestselling author Sarah Dessen comes a big-hearted, sweeping novel about a girl who reconnects with a part of her family she hasn't seen since she was a little girl—and falls in love, all over the course of a magical summer.

Emma Saylor doesn't remember a lot about her mother, who died when she was ten. But she does remember the stories her mom told her about the big lake that went on forever, with cold, clear water and mossy trees at the edges.

Now it's just Emma and her dad, and life is good, if a little predictable…until Emma is unexpectedly sent to spend the summer with her mother's family—her grandmother and cousins she hasn't seen since she was a little girl.

When Emma arrives at North Lake, she realizes there are actually two very different communities there. Her mother grew up in working class North Lake, while her dad spent summers in the wealthier Lake North resort. The more time Emma spends there, the more it starts to feel like she is divided into two people as well. To her father, she is Emma. But to her new family, she is Saylor, the name her mother always called her.

Then there's Roo, the boy who was her very best friend when she was little. Roo holds the key to her family's history, and slowly, he helps her put the pieces together about her past. It's hard not to get caught up in the magic of North Lake—and Saylor finds herself falling under Roo's spell as well.

For Saylor, it's like a whole new world is opening up to her. But when it's time to go back home, which side of her will win out?
This May Hurt a Bit by Doogie Horner (Simon Pulse)
Kirby Burns is about to have the second worst day of his life.

Tomorrow is the one-year anniversary of the worst day of his life, and in the three hundred and sixty-four days since then he hasn't stopped running: from his family, his memories, and the horse-sized farm dogs that chase him to the bus stop every morning.

But he can't run forever.

Kirby and his friends PJ and Jake sneak out of his house to play a prank whose consequences follow them to school the next day, causing a chain reaction of mayhem and disaster. It's a story that's touching and funny, an authentic meditation on the pain of loss, and the challenge of getting paint to stick to cows.
June 11th
Tell Me How You Really Feel by Aminah Mae Safi (Fiewel and Friends)
Sana Khan is a cheerleader and a straight A student. She's the classic (somewhat obnoxious) overachiever determined to win.

Rachel Recht is a wannabe director who's obsesssed with movies and ready to make her own masterpiece. As she's casting her senior film project, she knows she's found the perfect lead - Sana.

There's only one problem. Rachel hates Sana. Rachel was the first girl Sana ever asked out, but Rachel thought it was a cruel prank and has detested Sana ever since.

Told in alternative viewpoints and inspired by classic romantic comedies, this engaging and edgy YA novel follows two strongwilled young women falling for each other despite themselves.
The Language of Fire: Joan of Arc Reimagined (Balzer + Bray)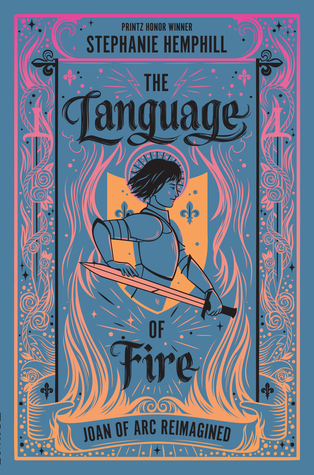 The Language of Fire is a lyrical, dark, and moving look at the life of Joan of Arc, who as a teen girl in the fifteenth century commanded an army and helped crown a king of France.

This extraordinary verse novel from award-winning author Stephanie Hemphill dares to imagine how an ordinary girl became a great leader, and ultimately saved a nation.

Jehanne was an illiterate peasant, never quite at home among her siblings and peers. Until one day, she hears a voice call to her, telling her she is destined for important things. She begins to understand that she has been called by God, chosen for a higher purpose—to save France.

Through sheer determination and incredible courage, Jehanne becomes the unlikeliest of heroes. She runs away from home, dresses in men's clothes, and convinces an army that she will lead France to victory.

As a girl in a man's world, at a time when women truly had no power, Jehanne faced constant threats and violence from the men around her. Despite the impossible odds, Jehanne became a fearless warrior who has inspired generations.
The Exact Opposite of Okay by Laura Steven (HarperTeen)
Izzy O'Neill is an aspiring comic, an impoverished orphan, and a Slut Extraordinaire. Or at least, that's what the malicious website flying round the school says. Izzy can try all she wants to laugh it off – after all, her sex life, her terms – but when pictures emerge of her doing the dirty with a politician's son, her life suddenly becomes the centre of a national scandal. Izzy's never been ashamed of herself before, and she's not going to start now. But keeping her head up will take everything she has...
Storm and Fury by Jennifer L. Armentrout (Harlequin Teen)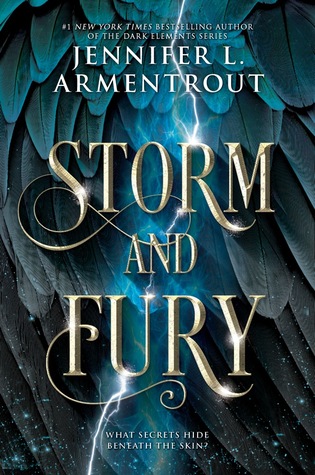 From the #1 New York Times, USA TODAY and internationally bestselling author of the fantastical Dark Elements and the Lux series comes a new novel set in a world of gargoyle protectors, rising demons and one girl with an explosive secret.

Eighteen-year-old Trinity Marrow may be going blind, but she can see and communicate with ghosts and spirits. Her unique gift is part of a secret so dangerous that she's been in hiding for years in an isolated compound fiercely guarded by Wardens—gargoyle shape-shifters who protect humankind from demons. If the demons discover the truth about Trinity, they'll devour her, flesh and bone, to enhance their own powers.

When Wardens from another clan arrive with disturbing reports that something out there is killing both demons and Wardens, Trinity's safe world implodes. Not the least because one of the outsiders is the most annoying and fascinating person she's ever met. Zayne has secrets of his own that will upend her world yet again—but working together becomes imperative once demons breach the compound and Trinity's secret comes to light. To save her family and maybe the world, she'll have to put her trust in Zayne. But all bets are off as a supernatural war is unleashed…
Rise by Ellen Goodlett (Little, Brown)
Sisters Akeylah, Ren, and Zofi are all a step closer to their dying father's throne, a step closer to the crown that will allow one of them to rule over Kolonya. But the sisters' pasts continue to haunt them. Each hides a secret marked with blood and betrayal, and now their blackmailer is holding nothing back. When King Andros discovers the sisters' traitorous pasts, the consequences will shake the entire kingdom to its core.

As Kolonya's greatest threat stalks closer and closer, weaving a web of fear and deceit around Ren, Zofi, and Akeylah, even the people they love are under suspicion. If the sisters are going to survive, they'll have to learn to trust each other above all else and work together, not only to save themselves, but to protect everyone and everything they hold dear.
Teeth in the Mist by Dawn Kurtagich (Little, Brown)
A genre-bending epic horror-fantasy, inspired by the legend of Faust, spans generations as an ancient evil is uncovered—perfect for fans of Kendare Blake and Ransom Riggs.

Seventeen-year-old Zoey has been fascinated by the haunted, burnt-out ruins of Medwyn Mill House for as long as she can remember—so she and her best friend Poulton decide to explore the ruins. But are they really alone in the house?

In 1851, sixteen-year-old Roan arrives at the Mill House as a ward—one of three, all with their own secrets. When Roan learns that she is connected to an ancient secret, she must escape the house before she is trapped forever.

This haunting horror and captivating mystery redefines the horror and fantasy space.
Stronger Than A Bronze Dragon by Mary Fan (Page Street)
When a powerful viceroy arrives with a fleet of mechanical dragons and stops an attack on Anlei's village, the villagers see him as a godsend. They agree to give him their sacred, enchanted River Pearl in exchange for permanent protection—if he'll marry one of the village girls to solidify the alliance. Anlei is appalled when the viceroy selects her as a bride, but with the fate of her people at stake, she sees no choice but to consent. Anlei's noble plans are sent into a tailspin, however, when a young thief steals the River Pearl for himself.

Knowing the viceroy won't protect her village without the jewel, she takes matters into her own hands. But once she catches the thief, she discovers he needs the pearl just as much as she does. The two embark on an epic quest across the land and into the Courts of Hell, taking Anlei on a journey that reveals more is at stake than she could have ever imagined.

With incredibly vivid world building and fast-paced storytelling, Stronger Than a Bronze Dragon is great for readers who are looking for something fresh in epic fantasy.
Screen Queens by Lori Goldstien (Razorbill)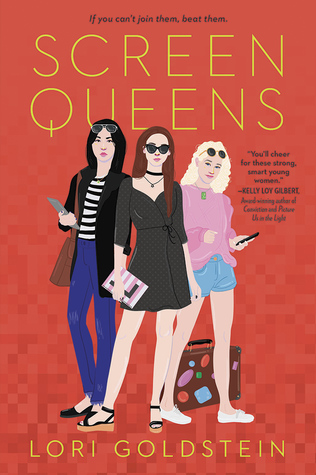 The Bold Type meets The Social Network when three girls vying for prestigious internships through a tech incubator summer program uncover the problematic practices of the company they once dreamed of working for.

This summer Silicon Valley is a girls' club.

Three thousand applicants. An acceptance rate of two percent. A dream internship for the winning team. ValleyStart is the most prestigious high school tech incubator competition in the country. Lucy Katz, Maddie Li, and Delia Meyer have secured their spots. And they've come to win.

Meet the Screen Queens.

Lucy Katz was born and raised in Palo Alto, so tech, well, it runs in her blood. A social butterfly and CEO in-the-making, Lucy is ready to win and party.

East Coast designer, Maddie Li left her home and small business behind for a summer at ValleyStart. Maddie thinks she's only there to bolster her graphic design portfolio, not to make friends.

Delia Meyer taught herself how to code on a hand-me-down computer in her tiny Midwestern town. Now, it's time for the big leagues--ValleyStart--but super shy Delia isn't sure if she can hack it (pun intended).

When the competition kicks off, Lucy, Maddie, and Delia realize just how challenging the next five weeks will be. As if there wasn't enough pressure already, the girls learn that they would be the only all-female team to win ever. Add in one first love, a two-faced mentor, and an ex-boyfriend turned nemesis and things get...complicated.

Filled with humor, heart, and a whole lot of girl power, Screen Queens is perfect for fans of Morgan Matson, Jenny Han, and The Bold Type.
Rules We're Meant to Break by Natalie Williamson (Swoon Reads)
Honest and full of heart, this clever contemporary romance debut deftly combines utterly relatable family drama with all the sweetness and uncertainy that comes with falling in love.

Rule #1: Don't get attached.

Amber lives by strict rules to survive her mother's love life: Always keep your eyes on the horizon and never get close to anyone connected to Mom's boyfriends.

But after they move in with Kevin, the latest of her mom's "soul mates," the rules become increasingly difficult to follow. Kevin's daughter, Cammie, keeps acting like Amber's friend, even though she's definitely not. And Jordan—star basketball player, hottest boy in school, and Cammie's best friend—keeps showing up at the most inconvenient moments.

Amber has reasons for every one of her rules, and following them is the only way to protect her heart when her mom inevitably moves on. But as she spends more time with Kevin, his daughter, and especially Jordan, she starts to wonder if the rules might be worth breaking this time.

Chosen by readers like you for Macmillan's young adult imprint Swoon Reads, Rules We're Meant to Break is a charming, heartachingly real story of family and young love by debut author Natalie Williamson.
The Grief Keeper by Alex Villasante (Putnam)
This stunning YA debut is a timely and heartfelt speculative narrative about healing, faith, and freedom.

Seventeen-year-old Marisol Morales and her little sister Gabi are detainees of the United States government. They were caught crossing the U.S. border, to escape the gang violence in their country after their brother was murdered. When Marisol learns that the old family friend who had offered them refuge in America has died and they are going to be sent home, they flee.

They hitchhike, snagging a ride with an unassuming woman who agrees to drive them to New Jersey, but when Marisol wakes up in D.C. she learns the woman is actually a government agent. Indranie Patel has a proposal for Marisol: she wants Marisol to be a Grief Keeper, someone who will take another's grief into their body. It's a dangerous experimental study, but if Marisol agrees she and Gabi will be allowed to stay in the United States. If the experiment fails the girls will be sent home, which is a death sentence. Things become more complicated when Marisol meets Rey, the wealthy daughter of a D.C. Senator, and the girl she's helping to heal. Marisol likes Rey's short hair and sarcastic attitude. But she didn't expect the connection from their shared grief to erupt into a powerful love.

Suddenly being forced from the United States isn't just a matter of life and death, but a matter of the heart.
June 18th
Hungry Hearts by Various YA Authors (Simon Pulse)
From some of your favorite bestselling and critically acclaimed authors—including Sandhya Menon, Anna-Marie McLemore, and Rin Chupeco—comes a collection of interconnected short stories that explore the intersection of family, culture, and food in the lives of thirteen teens.

A shy teenager attempts to express how she really feels through the confections she makes at her family's pasteleria. A tourist from Montenegro desperately seeks a magic soup dumpling that could cure his fear of death. An aspiring chef realizes that butter and soul are the key ingredients to win a cooking competition that could win him the money to save his mother's life.

Welcome to Hungry Hearts Row, where the answers to most of life's hard questions are kneaded, rolled, baked. Where a typical greeting is, "Have you had anything to eat?" Where magic and food and love are sometimes one and the same.

Told in interconnected short stories, Hungry Hearts explores the many meanings food can take on beyond mere nourishment. It can symbolize love and despair, family and culture, belonging and home.
Patron Saints of Nothing by Randy Ribay (Kokila)
A powerful coming-of-age story about grief, guilt, and the risks a Filipino-American teenager takes to uncover the truth about his cousin's murder.

Jay Reguero plans to spend the last semester of his senior year playing video games before heading to the University of Michigan in the fall. But when he discovers that his Filipino cousin Jun was murdered as part of President Duterte's war on drugs, and no one in the family wants to talk about what happened, Jay travels to the Philippines to find out the real story.

Hoping to uncover more about Jun and the events that led to his death, Jay is forced to reckon with the many sides of his cousin before he can face the whole horrible truth -- and the part he played in it.

As gripping as it is lyrical, Patron Saints of Nothing is a page-turning portrayal of the struggle to reconcile faith, family, and immigrant identity.
Fake It Till You Break It by Jenn P. Nguyen (Swoon Reads)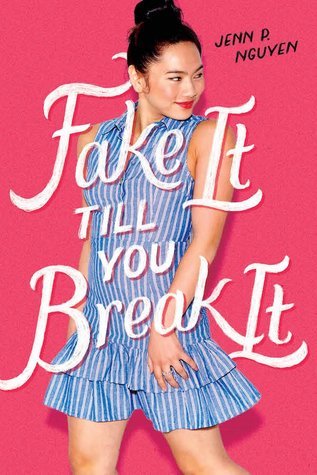 Mia and Jake have known each other their whole lives. They've endured summer vacations, Sunday brunches, even dentist visits together. Their mothers, who are best friends, are convinced that Mia and Jake would be the perfect couple, even though they can't stand to be in the same room together.

After Mia's mom turns away yet another cute boy, Mia and Jake decide they've have had enough. Together, they hatch a plan to get their moms off their backs. Permanently. All they have to do is pretend to date and then stage the worst breakup of all time—and then they'll be free.

The only problem is, maybe Jake and Mia don't hate each other as much as they once thought...
Something Like Gravity by Amber Smith (Margaret K. McElderry Books)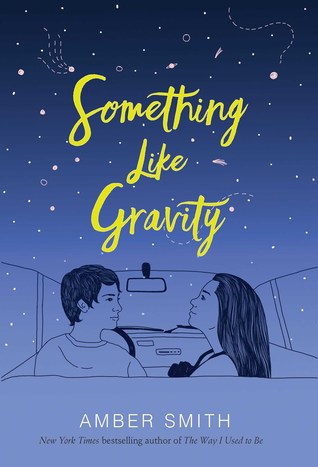 For fans of Love, Simon and Eleanor and Park, a romantic and sweet novel about a transgender boy who falls in love for the first time—and how first love changes us all—from New York Times bestselling author Amber Smith.

Chris and Maia aren't off to a great start.

A near-fatal car accident first brings them together, and their next encounters don't fare much better. Chris's good intentions backfire. Maia's temper gets the best of her.

But they're neighbors, at least for the summer, and despite their best efforts, they just can't seem to stay away from each other.

The path forward isn't easy. Chris has come out as transgender, but he's still processing a frightening assault he survived the year before. Maia is grieving the loss of her older sister and trying to find her place in the world without her. Falling in love was the last thing on either of their minds.

But would it be so bad if it happened anyway?
Last Bus to Everland by Sophie Cameron (Roaring Brook Press)
Brody Fair feels like nobody gets him: not his overworked parents, not his genius older brother, and definitely not the girls in the projects set on making his life miserable. Then he meets Nico, an art student who takes Brody to Everland, a "knock-off Narnia" that opens its door at 11:21pm each Thursday for Nico and his band of present-day misfits and miscreants.

Here Brody finds his tribe and a weekly respite from a world where he feels out of place. But when the doors to Everland begin to disappear, Brody is forced to make a decision: He can say goodbye to Everland and to Nico, or stay there and risk never seeing his family again.
All of Us With Wings by Michelle Ruiz Keil (Soho Press)
All of Us With Wings, Michelle Ruiz Keil's mythology-inspired #OwnVoices debut is a post-punk San Francisco fairytale about a seventeen-year-old Latinx governess, her tween genius change, the girl's rockstar family, and a pair of ancient children bound to right the wrongs of her stolen childhood.

Seventeen-year-old Xochi loves her job as live-in governess for tween genius Pallas, enchanted by the girl's pagan rockstar parents and the storybook Victorian mansion they share with their band, Lady Frieda. Determined to deserve the fairytale life she's fallen into, Xochi does her best to put Pallas's needs before her own--ignoring the grief that lingers from her grandmother's death and rejecting her growing attraction to Pallas's guitar player dad, who shares her half Mexican heritage and troubled past.

Then, on the night of the Vernal Equinox with a party raging in the house below, Xochi and Pallas perform a riot-grrrl ritual that unintentionally summons the Waterbabies.

When her new life and past traumas collide, Xochi must come to terms with her complicated feelings for Pallas's father, save the mother who abandoned her and find a way to
send the Waterbabies home before the San Francisco fog extinguishes their fierce magic.
Risking It All by S. M. Koz (Swoon Reads)
Paige knows exactly what she wants—to graduate from Wallingford Academy and become a pilot in the US Air Force. She's inherited her father's no-nonsense attitude and whip-smart intelligence, all of which have made her the perfect Wallingford cadet.

Logan has spent the last five years doing as little as possible. Once a star basketball player and one of the most popular boys at school, he now spends his days playing video games. When a friend borrows his car and commits a crime, Logan takes the fall and ends up at Wallingford as part of his court order.

When Paige is asked to mentor Logan, it's the perfect opportunity to prove her leadership skills—but she doesn't account for the feelings that start to develop or the baggage from Logan's past which could threaten her future.
The Art of Breaking Things by Laura Sibson (Viking)
In the tradition of Laurie Halse Anderson and Sara Zarr, one girl embraces the power of her voice: rules are meant to be broken and she won't stay silent.

Seventeen-year-old Skye has her sights set on one thing: getting the heck out of Dodge. Art school is her ticket out and she's already been accepted to her first choice, MICA. All she has to do is survive her senior year, not get too drunk at parties, and be there for her little sister, Emma. Sure, she's usually battling a hangover when she drives to pick Emma up, but she has everything under control. Until he returns.

When her mom's ex-boyfriend slithers his way back into her family, it's all Skye can do to keep the walls of her world from crumbling. Her family has no idea SKye has been guarding a dark secret about her past–about him–and she never thought she would have to face him again. She knows she has to get away from him at all costs. But how can she abandon Emma? Skye's heart is torn between escaping the man who hurt her years ago and protecting her loved ones from the monster in their midst. Running away from her fears isn't an option. To save her sister–and herself–she'll have to break all the rules.
June 25th
Better Than The Best Plan by Lauren Morrill (FSG)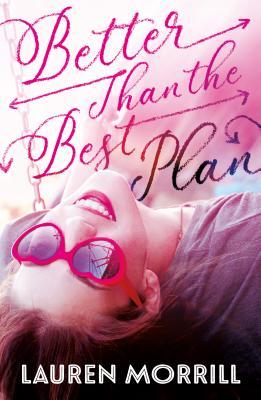 Plans are made to be broken.

It's the last day of junior year, and seventeen-year-old Ritzy—short for Maritza—is pretty sure she has a great plan. Summer job—check. Hang with friends at the beach—check. Keep looking after herself as she's been doing since her mom bailed to follow her bliss—check. Or no check?

After someone reports that Ritzy is living alone, a social worker shows up and puts her into foster care. That's surprise enough. But there are more surprises in store, and not all are unpleasant. Like the cute, friendly boy next door.

When Ritzy's old life catches up with her new one, she has some tough decisions to make. Can she plan for the worst, but still hope for the best?
Technically, You Started It by Lana Wood Johnson (Simon and Schuster)
When a guy named Martin Nathaniel Munroe II texts you, it should be obvious who you're talking to. Except there's two of them (it's a long story), and Haley thinks she's talking to the one she doesn't hate.

A question about a class project rapidly evolves into an all-consuming conversation. Haley finds that Martin is actually willing to listen to her weird facts and unusual obsessions, and Martin feels like Haley is the first person to really see who he is. Haley and Martin might be too awkward to hang out in real life, but over text, they're becoming addicted to each other.

There's just one problem: Haley doesn't know who Martin is. And Martin doesn't know that Haley doesn't know. But they better figure it out fast before their meet-cute becomes an epic meet-disaster.
The Soul of the Sword by Julie Kagawa (Inkyard Press)
One thousand years ago, a wish was made to the Harbinger of Change and a sword of rage and lightning was forged. Kamigoroshi. The Godslayer. It had one task: to seal away the powerful demon Hakaimono.

Now he has broken free.

Kitsune shapeshifter Yumeko has one task: to take her piece of the ancient and powerful scroll to the Steel Feather temple in order to prevent the summoning of the Harbinger of Change, the great Kami Dragon who will grant one wish to whomever holds the Scroll of a Thousand Prayers. But she has a new enemy now. The demon Hakaimono, who for centuries was trapped in a cursed sword, has escaped and possessed the boy she thought would protect her, Kage Tatsumi of the Shadow Clan.

Hakaimono has done the unthinkable and joined forces with the Master of Demons in order to break the curse of the sword and set himself free. To overthrow the empire and cover the land in darkness, they need one thing: the Scroll of a Thousand Prayers. As the paths of Yumeko and the possessed Tatsumi cross once again, the entire empire will be thrown into chaos.
Call It What You Want by Brigid Kemmerer (Bloomsbury)
When his dad is caught embezzling funds from half the town, Rob goes from popular to pariah. Even worse, his father's suicide attempt leaves Rob and his mother responsible for his care.

Maegan could always handle the pressure to be perfect...until she snapped and was caught cheating on the SAT. And when her older sister discovers she's pregnant, Maegan doesn't know if there's a perfect solution.

When Rob and Maegan are paired together for a project, they're reluctant to break down the walls they've built. But when Maegan learns of Rob's plan to fix the damage caused by his father, it could ruin more than their new friendship...
The Virtue of Sin by Shannon Schuren (Philomel)
A compelling novel about speaking out, standing up, and breaking free -- perfect for fans of The Handmaid's Tale.

Miriam lives in New Jerusalem, a haven in the desert far away from the sins and depravity of the outside world. Within the gates of New Jerusalem, and under the eye of its founder and leader, Daniel, Miriam knows she is safe. Cared for. Even if she's forced, as a girl, to quiet her tongue when she has thoughts she wants to share, Miriam knows that New Jerusalem is a far better life than any alternative. So when God calls for a Matrimony, she's thrilled; she knows that Caleb, the boy she loves, will choose her to be his wife and they can finally start their life together.

But when the ceremony goes wrong and Miriam winds up with someone else, she can no longer keep quiet. For the first time, Miriam begins to question not only the rules that Daniel has set in place, but also what it is she believes in, and where she truly belongs.

Alongside unexpected allies, Miriam fights to learn--and challenge--the truth behind the only way of life she's ever known, even if it means straying from the path of Righteousness.

A compelling debut novel about speaking out, standing up, and breaking free.
Cursed by Karol Ruth Silverstein (Charlesbridge)
An #ownvoices contemporary/realistic YA debut. 14 year Erica "Ricky" Bloom, is newly diagnosed with a painful chronic illness and pretty pissed off about it. Her body hurts constantly, her family's a mess and the boy she's crushing on seems completely clueless. The best coping mechanisms she can come up with are cursing and cutting school. But when her truancy is discovered she must struggle to catch up in school to avoid a far worse horror: repeating ninth grade.
Wicked Fox by Kat Cho (Penguin Teen)
A fresh and addictive fantasy-romance set in modern-day Seoul.

No one in modern-day Seoul believes in the old fables anymore, which makes it the perfect place to for Gu Miyoung and her mother to hide in plain sight. Miyoung is a gumiho, a nine-tailed fox, who must eat the souls of men to survive. She feeds every full moon--eating the souls of men who have committed crimes, but have evaded justice. Her life is upended when she kills a dokkaebi, a murderous goblin, to save the life of a human boy. But after Miyoung saves Jihoon's life, the two develop a tenuous friendship that blooms into romance and starts them on a path that forces Miyoung to choose between her immortal life and Jihoon's.
The Evil Queen by Gena Showalter (Inkyard Press)
Welcome to the Forest of Good and Evil. A dream come true, and a living nightmare.

Evil isn't born, it's made. One thought and action at a time. Take a good look at what you've made.

Far, far away, in the realm of Enchantia, creatures of legend still exist, magic is the norm and fairy tales are real. Except, fairy tales aren't based on myths and legends of the past—they are prophecies of the future.

Raised in the mortal realm, Everly Morrow has no idea she's a real life fairy tale princess—until she manifests an ability to commune with mirrors.

Look. See… What will one peek hurt?

Soon, a horrifying truth is revealed. She is fated to be Snow White's greatest enemy, the Evil Queen.

With powers beyond her imagination or control—and determined to change Fate itself—Everly returns to the land of her birth. There, she meets Roth Charmaine, the supposed Prince Charming. Their attraction is undeniable, but their relationship is doomed.

As bits and pieces of the prophecy unfold, Everly faces one betrayal after another, and giving in to her dark side proves more tempting every day. Can she resist, or will she become the queen—and villain—she was born to be?