February 1st
The Disturbed Girl's Dictionary by Noniequa Ramos
(Carolrhoda Books)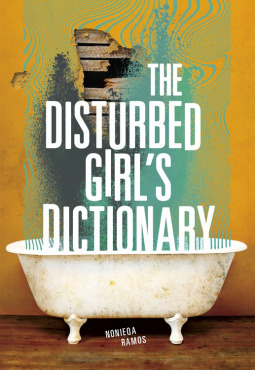 Macy's school officially classifies her as "disturbed," but Macy isn't interested in how others define her. She's got more pressing problems: her mom can't move off the couch, her dad's in prison, her brother's been kidnapped by Child Protective Services, and now her best friend isn't speaking to her. Writing in a dictionary format, Macy explains the world in her own terms—complete with gritty characters and outrageous endeavors. With an honesty that's both hilarious and fearsome, slowly Macy reveals why she acts out, why she can't tell her incarcerated father that her mom's cheating on him, and why her best friend needs protection . . . the kind of protection that involves Macy's machete.
February 6th
The Belles by Dhonielle Clayton (Disney Hyperion)
Camellia Beauregard is a Belle. In the opulent world of Orléans, Belles are revered, for they
control Beauty, and Beauty is a commodity coveted above all else. In Orléans, the people are born gray, they are born damned, and only with the help of a Belle and her talents can they transform and be made beautiful.

But it's not enough for Camellia to be just a Belle. She wants to be the favorite—the Belle chosen by the Queen of Orléans to live in the royal palace, to tend to the royal family and their court, to be recognized as the most talented Belle in the land. But once Camellia and her Belle sisters arrive at court, it becomes clear that being the favorite is not everything she always dreamed it would be. Behind the gilded palace walls live dark secrets, and Camellia soon learns that the very essence of her existence is a lie—that her powers are far greater, and could be more dangerous, than she ever imagined. And when the queen asks Camellia to risk her own life and help the ailing princess by using Belle powers in unintended ways, Camellia now faces an impossible decision.

With the future of Orléans and its people at stake, Camellia must decide—save herself and her sisters and the way of the Belles—or resuscitate the princess, risk her own life, and change the ways of her world forever.
Down and Across by Arvin Ahmadi (Viking Books)
Scott Ferdowsi has a track record of quitting. Writing the Great American Novel? Three chapters. His summer internship? One week. His best friends know exactly what they want to do with the rest of their lives, but Scott can hardly commit to a breakfast cereal, let alone a passion.

With college applications looming, Scott's parents pressure him to get serious and settle on a career path like engineering or medicine. Desperate for help, he sneaks off to Washington, DC, to seek guidance from a famous professor who specializes in grit, the psychology of success.

He never expects an adventure to unfold out of what was supposed to be a one-day visit. But that's what Scott gets when he meets Fiora Buchanan, a ballsy college student whose life ambition is to write crossword puzzles. When the bicycle she lends him gets Scott into a high-speed chase, he knows he's in for the ride of his life. Soon, Scott finds himself sneaking into bars, attempting to pick up girls at the National Zoo, and even giving the crossword thing a try--all while opening his eyes to fundamental truths about who he is and who he wants to be.
Shadowsong by S. Jae-Jones (Wednesday Books)
The conclusion to the gorgeous and lush Wintersong duology.
"A maze of beauty and darkness, of music and magic and glittering things, all tied together with exquisite writing. This is a world you will want to stay lost in."—Marie Lu, #1 New York Times bestselling author
Six months after the end of Wintersong, Liesl is working toward furthering both her brother's and her own musical careers. Although she is determined to look forward and not behind, life in the world above is not as easy as Liesl had hoped. Her younger brother Josef is cold, distant, and withdrawn, while Liesl can't forget the austere young man she left beneath the earth, and the music he inspired in her.
When troubling signs arise that the barrier between worlds is crumbling, Liesl must return to the Underground to unravel the mystery of life, death, and the Goblin King—who he was, who he is, and who he will be. What will it take to break the old laws once and for all? What is the true meaning of sacrifice when the fate of the world—or the ones Liesl loves—is in her hands?

American Panda by Gloria Chao (Simon Pulse)
At seventeen, Mei Lu should be in high school, but skipping fourth grade was part of her parents' master plan. Now a freshman at MIT, she is on track to fulfill the rest of this predetermined future: become a doctor, marry a preapproved Taiwanese Ivy Leaguer, produce a litter of babies.

With everything her parents have sacrificed to make her cushy life a reality, Mei can't bring herself to tell them the truth—that she (1) hates germs, (2) falls asleep in biology lectures, and (3) has a crush on her classmate Darren Takahashi, who is decidedly not Taiwanese.

But when she reconnects with her brother, Xing, who is estranged from the family for dating the wrong woman, Mei starts to wonder if all the secrets are truly worth it. Can she find a way to be herself, whoever that is, before her web of lies unravels?

From debut author Gloria Chao comes a hilarious, heartfelt tale of how unlike the panda, life isn't always so black and white.
Layover by Amy Andelson and Emily Meyer (Crown)
Fans of Julie Buxbaum's Tell Me Three Things and Morgan Matson's Since You've Been Gone will get caught up in the drama of this road trip romance that begins with an unplanned flight layover in L.A. and turns into a wild adventure.

FLYNN: At first we were almost strangers. But ever since I moved to New York, Amos was the one person I could count on. And together we were there for Poppy. (I mean, what kind of parents leave their kid to be raised by a nanny?) I just didn't expect to fall for him—and I never expected him to leave us.

AMOS: I thought I was the only one who felt it. I told myself it was because we were spending so much time together—taking care of Poppy and all. But that night, I could tell she felt it, too. And I freaked out—you're not supposed to fall for your stepsister. So I ran away to boarding school. I should have told her why I was leaving, but every time I tried, it felt like a lie.

One missed flight was about to change their lives forever….

Perfect for fans of Clueless and brought to you by two Hollywood screenwriters, this wild journey of unlikely romance, heartbreak, and adventure—set against the backdrop of a blended family in free fall during a rebellious layover in Los Angeles—reveals the true value of the unbreakable bonds we forge when we dare to let ourselves risk it all.
You Will Be Mine by Natasha Preston (Sourcebooks Fire)
Romance turns deadly in this new thriller from the #1 New York Times bestselling author of The Cellar and The Cabin

Layla is in love with her best friend, Chase, but the last thing she wants is to jeopardize their friendship by sharing her true feelings. So when Layla's friends decide to boycott Valentine's Day and pull a few funny pranks instead, she agrees. It might not be a romantic date, but at least she'll get to spend time with Chase. Except the sweet turns sinister when the friends all start receiving notes from a secret admirer whose words of adoration quickly become deadly…
Tempests and Slaughter by Tamara Pierce (Random House Books)
Arram. Varice. Ozorne. In the first book in the Numair Chronicles, three student mages are bound by fate . . . fated for trouble.

Arram Draper is a boy on the path to becoming one of the realm's most powerful mages. The youngest student in his class at the Imperial University of Carthak, he has a Gift with unlimited potential for greatness–and for attracting danger. At his side are his two best friends: Varice, a clever girl with an often-overlooked talent, and Ozorne, the "leftover prince" with secret ambitions. Together, these three friends forge a bond that will one day shape kingdoms. And as Ozorne gets closer to the throne and Varice gets closer to Arram's heart, Arram begins to realize that one day soon he will have to decide where his loyalties truly lie.

In the Numair Chronicles, readers will be rewarded with the never-before-told story of how Numair Salmalín came to Tortall. Newcomers will discover an unforgettable fantasy adventure where a kingdom's future rests on the shoulders of a talented young man with a knack for making vicious enemies.
By A Charm and A Curse by Jaime Questell (Entangled Publishing)
Le Grand's Carnival Fantastic isn't like other traveling circuses. It's bound by a charm, held together by a centuries-old curse, that protects its members from ever growing older or getting hurt. Emmaline King is drawn to the circus like a moth to a flame…and unwittingly recruited into its folds by a mysterious teen boy whose kiss is as cold as ice.

Forced to travel through Texas as the new Girl in the Box, Emmaline is completely trapped. Breaking the curse seems like her only chance at freedom, but with no curse, there's no charm, either—dooming everyone who calls the Carnival Fantastic home. Including the boy she's afraid she's falling for.

Everything—including his life—could end with just one kiss.
The Greed by Scott Bergstrom (Fiewel and Friends)
The action-packed, high-stakes YA sequel to The Cruelty sees Gwen face ever greater danger from the men who hunt her.

Gwendolyn Bloom is dead.

But even armed with a new passport and identity, the danger is far from over. Her father is safe . . . but Gwen still hasn't untangled all his lies from the truth. Meanwhile, her enemies are closing in with a vengeance.

She found her father when he disappeared off the face of the earth—can she survive being on the other end of a manhunt?
Fourth Dimension by Eric Walters (Penguin Teen)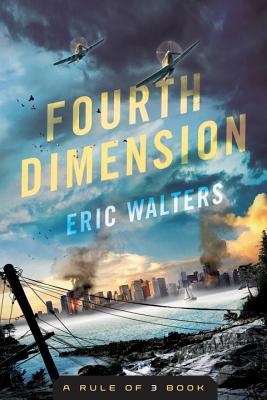 In a world with no power, chaos soon descends. A powerful look at the disintegration of society in the wake of a massive and mysterious outage that has knocked out all modern amenities.

Fifteen-year-old Emma has moved house with her ex-Marine mother and younger brother. It's a brand-new condo building, which explains the semi-regular power outages, as workers complete the units around them. So Emma isn't particularly concerned when the latest blackout hits just as they are preparing to leave town on a long weekend camping trip. But then the car won't start, and their cellphones appear dead -- and all the cars outside their building seem to be stalled in a long traffic jam ...

In the midst of what appears to be a massive power outage, with their camping gear packed and ready, Emma and her family canoe over to the islands, just offshore, to wait it out. But while they land on an isolated island, with a relatively hidden site, they are far from safe, as people become increasingly desperate to find food and shelter. And as the days pass, and the power remains out, the threat of violence becomes all too real.
The Last to Let Go by Amber Smith (McElderry Books)
How do you let go of something you've never had?


Junior year for Brooke Winters is supposed to be about change. She's transferring schools, starting fresh, and making plans for college so she can finally leave her hometown, her family, and her past behind.

But all of her dreams are shattered one hot summer afternoon when her mother is arrested for killing Brooke's abusive father. No one really knows what happened that day, if it was premeditated or self-defense, whether it was right or wrong. And now Brooke and her siblings are on their own.

In a year of firsts—the first year without parents, first love, first heartbreak, and her first taste of freedom—Brooke must confront the shadow of her family's violence and dysfunction, as she struggles to embrace her identity, finds her true place in the world, and learns how to let go.
Immortal Reign by Morgan Rhodes (Razorbill)
As two lethal elemental gods set out to destroy Mytica, sworn enemies must become allies in the final fight to save the kingdoms.

Jonas continues to willfully defy his destiny, but the consequences of plotting his own course are drastic. As the fight for Mytica rages on, he must decide just how much more he's willing to sacrifice.

Lucia knows there's something special about her daughter and she'll do anything to protect her, even if that means facing Kyan alone.

Amara is called back home to Kraeshia. Grandma Cortas has her own plans for Mytica's future. She promises Amara power, revenge, and dominance if she agrees to be part of her scheme.

Magnus and Cleo's love will be put to the ultimate test. Dark magic is causing widespread destruction throughout the kingdom. Enemies across the sea are advancing. And unrest is stirring throughout the land. Is their love strong enough to withstand the outside forces tearing them apart?
Winterfolk by Janel Kolby (HarperTeen)
A gritty yet beautiful debut novel about a homeless teen who relies on the magic she sees in the world around her to help her find her place, perfect for fans of Laura Ruby's Bone Gap

Rain is a homeless teen living with her father in the woods outside Seattle, near a community of other homeless people called the Winterfolk. She finds safety and sanctuary in this hidden world—until the day that safety is shattered when she learns the city plans to clear the woods of everyone who lives there. Now she's forced to confront Seattle, which is full of strange sights, sounds, people—and memories.…

Fans of Jandy Nelson, Bennett Madison, Anna-Marie McLemore, and Nova Ren Suma will be enchanted by the gorgeous writing and Rain's unique voice.
Game of Secrets by Kim Foster (Sky Pony Press)
Felicity Cole sells flowers in the streets of Victorian London to feed herself and her young brother. But she has a close-guarded secret―her brother is a Tainted, born with special abilities that society fears and a shadowy organization called the Hunstsman scours the country to eliminate. When Felicity becomes the target of one of these individuals, she discovers something horrible: she's Tainted, too.

Rescued by a mysterious gentleman on the eve of execution, she's whisked away to a school funded by Queen Victoria, established to train selected Tainted into assassins in service of the crown.

Struggling to harness her incredible strength, speed, and agility, and despised by her classmates, all she wants is to use her new position to find a cure so she can be normal and reunited with her brother.

But with the Golden Jubilee fast approaching and the discovery that there's a traitor in their midst, she has no choice but to embrace the one thing she's been fighting all along.
Fade to Us by Julia Day (Wednesday Books)
Fade To Us is a story about found families, the bond of sisterhood, and the agony and awe of first love.


Brooke's summer is going to be EPIC--having fun with her friends and a job that lets her buy a car. Then her new stepfather announces his daughter is moving in. Brooke has always longed for a sibling, so she's excited about spending more time with her stepsister. But she worries, too. Natalie has Asperger's--and Brooke's not sure how to be the big sister that Natalie needs.

After Natalie joins a musical theater program, Brooke sacrifices her job to volunteer for the backstage crew. She's mostly there for Natalie, but Brooke soon discovers how much she enjoys being part of the show. Especially sweet is the chance to work closely with charming and fascinating Micah--the production's stage manager. If only he wasn't Natalie's mentor…

When summer comes to an end, will Brooke finally have the family she so desperately wants–and the love she's only dreamed about?
The Queen's Rising by Rebecca Ross (HarperTeen)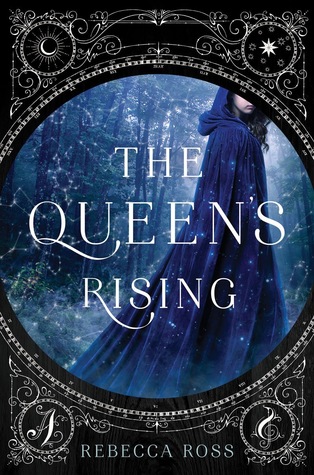 When her seventeenth summer solstice arrives, Brienna desires only two things: to master her passion and to be chosen by a patron.

Growing up in the southern Kingdom of Valenia at the renowned Magnalia House should have prepared her for such a life. While some are born with an innate talent for one of the five passions—art, music, dramatics, wit, and knowledge—Brienna struggled to find hers until she belatedly chose to study knowledge. However, despite all her preparations, Brienna's greatest fear comes true—the solstice does not go according to plan and she is left without a patron.

Months later, her life takes an unexpected turn when a disgraced lord offers her patronage. Suspicious of his intent, and with no other choices, she accepts. But there is much more to his story, and Brienna soon discovers that he has sought her out for his own vengeful gain. For there is a dangerous plot being planned to overthrow the king of Maevana—the archrival kingdom of Valenia—and restore the rightful queen, and her magic, to the northern throne. And others are involved—some closer to Brienna than she realizes.

With war brewing between the two lands, Brienna must choose whose side she will remain loyal to—passion or blood. Because a queen is destined to rise and lead the battle to reclaim the crown. The ultimate decision Brienna must determine is: Who will be that queen?
When my Heart Joins the Thousands by A.J. Steiger (HarperTeen)
A heartbreaking debut YA romance featuring a neuroatypical girl with a tragic history and the chronically ill boy trying to break the vault encasing her heart

Obviously I'm not what most people would describe as happy. But that has nothing to do with anything. Happiness is not a priority. Survival is.

Alvie Fitz doesn't fit in, and she doesn't care. She's spent years swallowing meds and bad advice from doctors and social workers. Adjust, adapt. Pretend to be normal. It sounds so easy.

If she can make it to her eighteenth birthday without any major mishaps, she'll be legally emancipated. Free. But if she fails, she'll become a ward of the state and be sent back to the group home.

All she wants is to be left alone to spend time with her friend, Chance, the one-winged hawk at the zoo where she works. She can bide her time with him until her emancipation. Humans are overrated anyway. Then she meets Stanley, a boy who might be even stranger than she is—a boy who walks with a cane, who turns up every day with a new injury, whose body seems as fragile as glass. Without even meaning to, she finds herself getting close to him. But Alvie remembers what happened to the last person she truly cared about.

Her past stalks her with every step, and it has sharp teeth. But if she can find the strength to face the enemy inside her, maybe she'll have a chance at happiness after all.
Your One & Only by Adrianne Finlay (HMH)
Jack is a walking fossil. The only human among a sea of clones. It's been hundreds of years since humanity died off in the slow plague, leaving the clones behind to carry on human existence. Over time they've perfected their genes, moving further away from the imperfections of humanity. But if they really are perfect, why did they create Jack?

While Jack longs for acceptance, Althea-310 struggles with the feeling that she's different from her sisters. Her fascination with Jack doesn't help. As Althea and Jack's connection grows stronger, so does the threat to their lives. What will happen if they do the unthinkable and fall in love?
All We Can Do Is Wait by Richard Lawson (Razorbill)
In the hours after a bridge collapse rocks their city, a group of Boston teenagers meet in the waiting room of Massachusetts General Hospital:

Siblings Jason and Alexa have already experienced enough grief for a lifetime, so in this moment of confusion and despair, Alexa hopes that she can look to her brother for support. But a secret Jason has been keeping from his sister threatens to tear the siblings apart...right when they need each other most.

Scott is waiting to hear about his girlfriend, Aimee, who was on a bus with her theatre group when the bridge went down. Their relationship has been rocky, but Scott knows that if he can just see Aimee one more time if she can just make it through this ordeal and he can tell her he loves her, everything will be all right.

And then there's Skyler, whose sister Kate—the sister who is more like a mother, the sister who is basically Skyler's everything—was crossing the bridge when it collapsed. As the minutes tick by without a word from the hospital staff, Skyler is left to wonder how she can possibly move through life without the one person who makes her feel strong when she's at her weakest.
Broken Battered Hearts by Kami Garcia (Imprint)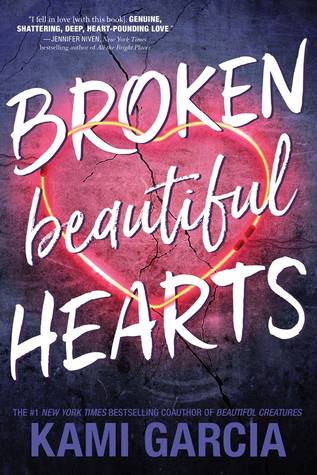 In this gritty, contemporary romance, an injured star athlete escapes to a small southern town after an abusive relationship leaves her reeling.

Before, Peyton was a star soccer player with the perfect boyfriend, Reed. Now, she has a torn knee ligament, a scholarship on the line, and a shattered sense of self. No one believes Reed pushed her, causing her injury, and Peyton just wants to leave the trauma behind. Living with her uncle and twin cousins in their small, football-obsessed town seems like a great escape plan.

There, Peyton meets Owen—high school classmate and local MMA fighter. Though Owen is charming and gentle, Peyton is determined to repress her growing attraction. But when her old and new life collide, Peyton must reclaim the truth of her past in order to save her future.

With southern charm, underground martial arts, and red-hot chemistry, Kami Garcia's second contemporary romance will steal your breath away.
The Apocalypse of Elena Mendoza by Shaun David Hutchinson (Simon Pulse)
Sixteen-year-old Elena Mendoza is the product of a virgin birth.

This can be scientifically explained (it's called parthenogenesis), but what can't be explained is how Elena is able to heal Freddie, the girl she's had a crush on for years, from a gunshot wound in a Starbucks parking lot. Or why the boy who shot Freddie, David Combs, disappeared from the same parking lot minutes later after getting sucked up into the clouds. What also can't be explained are the talking girl on the front of a tampon box, or the reasons that David Combs shot Freddie in the first place.

As more unbelievable things occur, and Elena continues to perform miracles, the only remaining explanation is the least logical of all—that the world is actually coming to an end, and Elena is possibly the only one who can do something about it.
Assassin of Truths by Brenda Drake (Entangled Publishing)
The gateways linking the great libraries of the world don't require a library card, but they do harbor incredible dangers.

And it's not your normal bump-in-the-night kind. The threats Gia Kearns faces are the kind with sharp teeth and knifelike claws. Not to mention there's an evil wizard trying to use his magical abilities to take her down. Because she has the keys to end his devious plan. That is, once she figures out what to do with them. 

With the handsome, cocky, and maybe-perfect-for-her Bastien by her side, Gia travels through the beautiful wizard havens and Mystik covens to gather the answers she seeks. The journey is harrowing, and it pits Gia against someone she loves. But there's only one way to destroy her enemies—if she can uncover it before they catch up to her.

Because sometimes facing our demons is the only way out.
February 13th
Honor Among Thieves by Rachel Caine and Ann Aguirre (Katherine Tegan Books)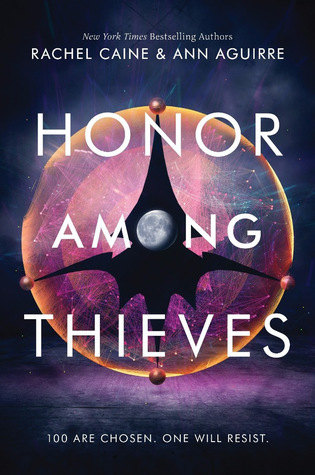 Zara Cole has been in and out of New Detroit's rehab facilities for treatment of her antisocial disorder. There's no adjusting Zara's attitude, though. A painful past has made her stronger than most, which is why she chose life in the Zone instead moving with her family to Mars. In her eyes, living inside a dome isn't much better than a prison cell.

Still, when Zara commits a crime that has her running scared, jail might be exactly where she's headed. Instead Zara is recruited into the Honors, an elite team of humans selected by the Leviathan–a race of sentient alien ships—to explore the outer reaches of the universe as their passengers.

Zara seizes the chance to flee Earth's dangers, but when she meets Nadim, the alien ship she's assigned to along with fellow Honor Beatriz, Zara starts to feel at home for the first time, along with a devotion she's never experienced before. Yet nothing—not her Honors training or her street smarts—could have prepared her for the dark, dangerous truths that lurk behind the glitter of starlight.

Honor Among Thieves is the first book in a daring new sci-fi series by bestselling authors Rachel Caine and Ann Aguirre.
Sightwitch by Susan Dennard (Tor Teen)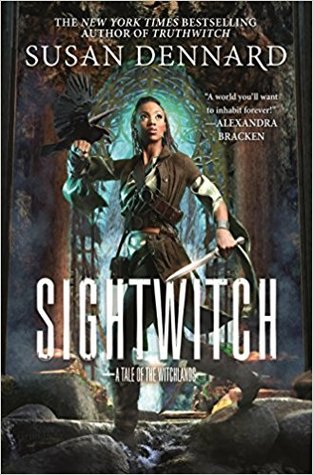 Set a year before Truthwitch, Sightwitch follows Ryber Fortiza, the last Sightwitch Sister as she treks deep underground to rescue her missing best friend. While there, she encounters a young Nubrevnan named Kullen Ikray, who has no memory of who he is or how he wound up inside the mountain. As the two journey ever deeper in search of answers, and as they brave one close call after another, a tentative friendship forms between them—one that might one day grow into something more.

Sightwitch is told through Ryber's journal entries and her sketches, as well as through supplementary materials (such as other journals, pieces of songs, clippings from history books, flashbacks, etc.). Though meant as a companion novella, this story serves as a set up to Bloodwitch as well as an expansion of the world.
Interlude by Chantele Sedgwick (Sky Pony Press)
When eighteen-year-old Mia Cox finds out she's not a match to donate a kidney to save her younger sister's life, she jumps on a plane to New York, convinced she can talk their estranged birth mother into donating hers instead.

After an embarrassing conversation with the cute boy sitting next to her for the flight, she realizes he's the one and only Jaxton Scott, the troubled lead singer of a famous rock band she hates―and he's running away from his rock star life. As the hours pass and they get to know each other, she finds herself opening up to him like she never has to anyone, even though he's a total stranger. Which is fine, since she'll never see him again.

But when her trip to New York doesn't go as planned, and a phone call from her sister changes everything she had planned, Mia knows she must put her trust in fate and her new friend, even though she's lost all reason to hope.
Rogue Queen by Emily R. King (Skyscape)

Despite the odds, Kalinda has survived it all: Marriage to a tyrant. Tournaments to the death. The forbidden power to rule fire. The icy touch of a demon.

That same demon now disguises itself as Rajah Tarek, Kalinda's late husband and a man who has never stopped haunting her. Upon taking control of the palace and the army, the demon brands Kalinda and her companions as traitors to the empire. They flee across the sea, seeking haven in the Southern Isles.

In Lestari, Kalinda's powers are not condemned, as they are in her land. Now free to use them to protect those she loves, Kalinda soon realizes that the demon has tainted her with a cold poison, rendering her fire uncontrollable. But the lack of control may be just what she needs to send the demon back to the darkest depths of the Void.

To take back the empire, Kalinda will ally with those she distrusts—and risk losing those most loyal to her—to defeat the demon and bring peace to a divided nation.
Break Us by Jennifer Brown (Katherine Tegan Books)
Nikki Kill doesn't see the world in black and white. Her synesthesia colours everything in view, transforming objects and numbers into emotions and clues. Which means she's a dangerous commodity to anyone with something to hide. Nikki has already taken down the Hollises—one of LA's most powerful families—for murdering her half-sister Peyton. Now she's training to join the ranks of the police academy. Still Nikki's promising future is languishing behind a cloud of gray uncertainty. After recovering from a hit and run, her mentor Detective Chris Martinez doesn't remember their first kiss, and pieces of her troubled past are suddenly coming together as she investigates the incident.

Before she knows it, Nikki is on the trail of a cold case that couldn't be any more personal - the death of her mother. But when the web of lies and secrets she uncovers leads back to the people who have tried to silence her, Nikki must pursue the blue tint of justice or everything—including her life—will be lost.
Don't Forget Me by Victoria Stevens (FSG)
Seventeen-year-old Hazel Clarke is no stranger to heartbreaks, and being sent to live with a father she's never met is the latest in a string of them. Even the beauty of eastern Australia isn't enough to take her mind off her mother and the life she had to leave behind in England. But when Hazel meets the friendly, kindhearted Red and his elusive twin, Luca, she begins the slow process of piecing together a new life—and realizes she isn't the only one struggling with loss. As friendships deepen and love finds its way in, Hazel also learns that when you truly love someone, they are always in your heart.

This sparkling debut novel is a touching testament to coming of age, falling in love, and finding home in unexpected places.
The Traitor Prince by C.J. Redwine (Balzer + Bray)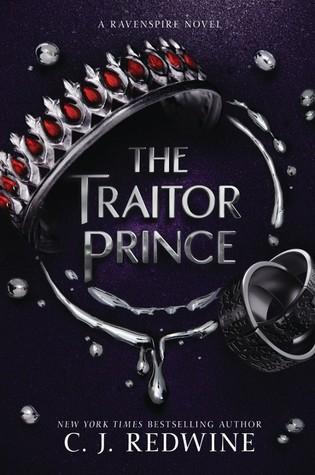 Javan Najafai, crown prince of Akram, has spent the last ten years at an elite boarding school, far away from his kingdom. But his eagerly awaited return home is cut short when a mysterious imposter takes his place—and no one believes Javan is the true prince.

After barely escaping the imposter's assassins, Javan is thrown into Maqbara, the kingdom's most dangerous prison. The only way to gain an audience with the king — and reveal Javan's identity — is to fight in Maqbara's yearly tournament. But winning is much harder than acing competitions at school, and soon Javan finds himself beset not just by the terrifying creatures in the arena, but also a band of prisoners allied against him, and even the warden herself.

The only person who can help him is Sajda, who has been enslaved by Maqbara's warden since she was a child, and whose guarded demeanor and powerful right hook keep the prisoners in check. Working with Sajda might be the only way Javan can escape alive — but she has dangerous secrets.

Together, Javan and Sajda have to outwit the vicious warden, outfight the deadly creatures, and outlast the murderous prisoners intent on killing Javan. If they fail, they'll be trapped in Maqbara for good—and the secret Sajda's been hiding will bury them both.
When Light Left Us by Leah Thomas (Bloomsbury)
When the Vasquez siblings' father left, it seemed nothing could remedy the absence in their lives . . . until a shimmering figure named Luz appeared in the canyon behind their house.

Luz filled the void. He shot hoops with seventeen-year-old Hank's hands. He showed fourteen-year-old Ana cinematic beauty behind her eyelids. He spoke kindly to eight-year-old Milo. But then Luz left, too, and he took something from each of them. As a new school year begins, Ana, Hank, and Milo must carry on as if an alien presence never altered them. But how can they ever feel close to other people again when Luz changed everything about how they see the world and themselves?

In an imaginative and heartfelt exploration of human—and non-human—nature, Leah Thomas champions the unyielding bonds between family and true friends.
Shatter by Aprilynne Pike (Random House Books)
Breaking Bad meets Marie Antoinette in a near-future world where the residents of Versailles live like it's the 1700s--this sequel to Glitter by #1 New York Times bestselling author Aprilynne Pike will leave readers shocked!

Danica planned to use beauty, blackmail, and a glittering drug to control her own fate. Her escape from the twisted world of the Palace of Versailles was perfectly orchestrated and paid for. Or so she thought.

Betrayed by the man who had promised her freedom, Dani is now married to the murderous King. It's a terrifying position to be in...and yet it's oddly intoxicating. Power may be an even stronger drug than Glitter--a drug Dani can't resist, in the form of secrets, manipulation, and sabotage.

In her new position at the head of the court, Dani must ask herself who she really is. Can she use her newfound power to secure her real love, Saber's freedom and a chance at a life together outside the palace? Or is being Queen too addictive to give up?
The Sweetest Kind of Fate by Crystal Cestari (Disney Hyperion)
GREAT. I've somehow found myself tangled up with a siren, a mermaid, and a homicidal wicked witch who once tried to strangle me to death. Way to go, Amber!

Amber Sand, legendary matchmaker, couldn't be more surprised when her arch nemesis, Ivy, comes asking for her help. Ivy's sister, Iris, is getting married, and Ivy wants to prove her sister is making a huge mistake. But as Amber looks into Iris's eyes, there doesn't seem to be a problem—Iris has clearly found her match.

It seems happily ever after is in the cards, but when Iris seeks out a dangerous, life-altering spell, it's up to Amber and Ivy to set aside their rivalry and save the day.

While Iris is willing to put everything on the line for love, Amber continues to wrestle with her own romantic future. Her boyfriend, Charlie, is still destined for another, and no matter how hard she clings to him, fear over their inevitable breakup shakes her belief system to the core.

Because the Fates are never wrong—right?
PrettyBoy Must Die by Kimberly Reid (Tor Teen)
A CIA prodigy's cover is blown when he accidentally becomes an internet sensation in #Prettyboy Must Die, a fun, fast thriller inspired by the #Alexfromtarget story.

When Peter Smith's classmate snaps a picture of him during a late night run at the track, Peter thinks he might be in trouble. When she posts that photo--along with the caption, "See the Pretty Boy Run,"--Peter knows he's in trouble. But when hostiles drop through the ceiling of his 6th period Chem Class, Peter's pretty sure his trouble just became a national emergency.

Because he's not really Peter Smith. He's Jake Morrow, former foster-kid turned CIA operative. After a massive screw-up on his first mission, he's on a pity assignment, a dozen hit lists and now, social media, apparently. As #Prettboy, of all freaking things.

His cover's blown, his school's under siege, and if he screws up now, #Prettyboy will become #Deadboy faster than you can say, 'fifteen minutes of fame.' Trapped in a high school with rabid killers and rabid fans, he'll need all his training and then some to save his job, his school and, oh yeah, his life.
February 20th
Heart of Ash by Kim Liggett (Putnam)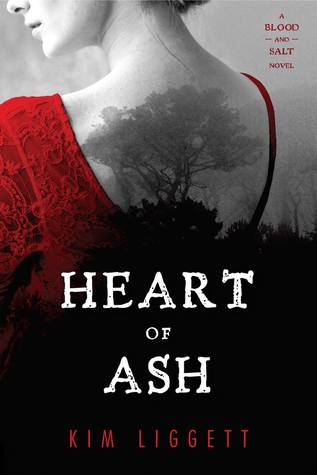 Ash may have escaped the immortal-worshipping cult that killed her mother, but the love of her life is still under its thrall. Dane has been possessed by his diabolical ancestor Coronado, a man who's fabulously wealthy, dripping with fame, and the leader of Europe's most dangerous immortal network. Dane begs Ash to join him at Coronado's castle in Spain, and swears that his blood bond with Ash is stronger than Coronado's hold over him. Ash is desperate to help Dane vanquish Coronado without having to sacrifice herself to the darkness. But when you're all in, blood and salt, the only way to hold on to the light might just be by setting everything on fire.
Blood of a Thousand Stars by Rhoda Belleza (Razorbill)
War tears the galaxy apart, power tests the limits of family, and violence gives way to freedom in this exhilarating sequel to Empress of a Thousand Skies.

Empress
With a revolution brewing, Rhee is faced with a choice: make a deal with her enemy, Nero, or denounce him and risk losing her crown.

Fugitive
Framed assassin Alyosha has one goal in mind: kill Nero. But to get his revenge, Aly may have to travel back to the very place he thought he'd left forever—home.

Princess
Kara knows that a single piece of technology located on the uninhabitable planet Wraeta may be the key to remembering—and erasing—the princess she once was.

Madman
Villainous media star Nero is out for blood, and he'll go to any means necessary to control the galaxy.

Vicious politics and high-stakes action culminate in an epic showdown that will determine the fate of the universe.
The Tombs by Deborah Schaumberg (HarperTeen)
There is no place in Avery Kohl's New York for a girl with mysterious powers. Avery knows this fact all too well—she remembers when the men in crow masks came for her mother all those years ago; she remembers when they locked her in an asylum for being able to see what others couldn't. So Avery denies the signs of developing power in herself, choosing to focus on getting through her shifts at the ironworks factory and keeping her bereaved, inventor father out of trouble. She's content to keep her head down in Brooklyn, hearing secondhand tales of adventure and rebellion from her best friend Khan, an ex-slave with a penchant for being in the wrong place at the wrong time.

But Avery's powers, just like her mother's, refuse to be contained. And when she causes an unexplainable explosion at the factory, she has no choice but to run from her lies, straight into the gypsy gang of mystics hiding in dark corners all across the city.

In order to free herself from persecution, Avery must embrace her abilities and learn to wield them with the full extent of their power. If she fails, she will not only join her mother in the Tombs—she'll doom Khan and an entire hidden community to death.

Deborah Schaumberg's gritty debut takes readers on a breathless trip across a teeming turn of the century New York City in upheaval, from the shipyards of Brooklyn to the gypsy camps outside the city to the seediest corners of the Lower East Side, and asks the question: can you ever truly hide in a city that wants you buried?
Hooper by Geoff Herbach (Katherine Tegan Books)
From Geoff Herbach, the critically acclaimed author of the Stupid Fast series, comes a compelling new YA novel about basketball, prejudice, privilege, and family, perfect for fans of Jordan Sonnenblick, Andrew Smith, and Matt de la Peña.

For Adam Reed, basketball is a passport. Adam's basketball skills have taken him from an orphanage in Poland to a loving adoptive mother in Minnesota. When he's tapped to play on a select AAU team along with some of the best players in the state, it just confirms that basketball is his ticket to the good life: to new friendships, to the girl of his dreams, to a better future.

But life is more complicated off the court. When an incident with the police threatens to break apart the bonds Adam's finally formed after a lifetime of struggle, he must make an impossible choice between his new family and the sport that's given him everything.
Pitch Dark by Courtney Alameda (Feiwel and Friends)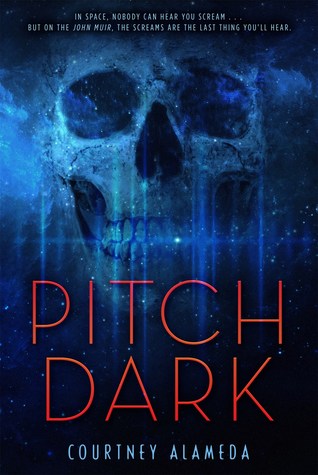 Tuck Durante is a shipraider, combing space for Earth artifacts from a war that ended 500 years ago. When his parents' ship crashes in the dead zone and the crew goes missing, Tuck hires a ragtag rescue team.

Meanwhile, curator Lana Gray is fighting to keep the US PANAM John Muir—and the remnants of its crew—alive. Their space capsule housing Yosemite National Park was hijacked. The hijacking turned ninety-five percent of her crew into nightmarish creatures called mourners who flay, dismember, or decapitate with nothing more than sharp-pitched shrieks.

Now, despite their differences, Lana, Tuck, and their crews must work together to save the John Muir. In space, nobody can hear you scream...but on the John Muir, the screams are the last thing you'll hear.
Flight Season by Marie Marquardt (Wednesday Books)
Back when they were still strangers, TJ Carvalho witnessed the only moment in Vivi Flannigan's life when she lost control entirely. Now, TJ can't seem to erase that moment from his mind, no matter how hard he tries. Vivi doesn't remember any of it, but she's determined to leave it far behind. And she will.

But when Vivi returns home from her first year away at college, her big plans and TJ's ambition to become a nurse land them both on the heart ward of a university hospital, facing them with a long and painful summer together – three months of glorified babysitting for Ángel, the problem patient on the hall. Sure, Ángel may be suffering from a life-threatening heart infection, but that doesn't make him any less of a pain.

As it turns out, though, Ángel Solís has a thing or two to teach them about all those big plans, and the incredible moments when love gets in their way.
Ink, Iron and Glass by Gwendolyn Clare (Macmillan)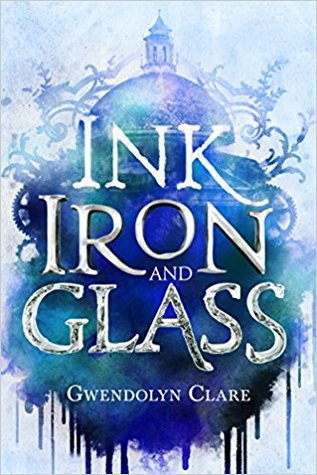 Can she write a world gone wrong?
A certain pen, a certain book, and a certain person can craft entirely new worlds through a branch of science called scriptology. Elsa comes from one such world that was written into creation by her mother—a noted scriptologist.
But when her home is attacked and her mother abducted, Elsa must cross into the real world and use her own scriptology gifts to find her. In an alternative 19th-century Italy, Elsa finds a secret society of pazzerellones—young people with a gift for mechanics, alchemy or scriptology—and meets Leo, a gorgeous mechanist with a smart mouth and a tragic past. She recruits the help of these fellow geniuses just as an assassin arrives on their doorstep.
In this thrilling debut, worlds collide as Elsa unveils a deep political conspiracy seeking to unlock the most dangerous weapon ever created—and only she can stop it.
Mercy Rule by Tom Leveen (Sky Pony Press)
Danny's parents yanked him from the art school that let him wear a kilt and listen to bands that no one's heard of. Now he's starting sophomore year at the public high school--the one with the gymnasium at the heart of the building and the glorified athletes who rule it all. The smart thing would be to blend in, but Danny has always been about making statements.

Brady just wants to get out. Go to college, play football, maybe reach the NFL. He definitely wants to stop waiting for his deadbeat mother to come home, sleeping on park benches, and going to bed hungry. But first he has to lead the team to the championships. It all adds up to a lot of stress. So who can really blame him when he and the football team turn their aggressions on the new freak? Even the quarterback needs to blow off steam sometimes.

Coach turns a blind eye to his players' crimes--because this year, they're going to States. But maybe if Coach had paid more attention they could've caught it before it all happened. Maybe it could've been avoided.

Maybe.

With quick cuts between a large cast of unforgettable characters, and razor-sharp plotting, Tom Leeven takes readers on a countdown to an inevitable, horrifying act. This gripping novel offers an intense, smart perspective on the tragic, toxic mindsets behind the celebrated American sport and the monsters it creates.
What the Night Sings by Vesper Stamper (Knopf)
For fans of The Book Thief and The Boy in the Striped Pajamas comes a lushly illustrated novel about a teen Holocaust survivor, who must come to terms with who she is and how to rebuild her life.

After losing her family and everything she knew in the Nazi concentration camps, Gerta is finally liberated, only to find herself completely alone. Without her Papa, her music, or even her true identity, she must move past the task of surviving and onto living her life. In the displaced persons camp where she is staying, Gerta meets Lev, a fellow teen survivor who she just might be falling for, despite her feelings for someone else. With a newfound Jewish identity she never knew she had, and a return to the life of music she thought she lost forever, Gerta must choose how to build a new future.
These Vengeful Souls by Tarun Shanker and Kelly Zekas (Swoon Reads)
England, 1883. On the run with the grieving Sebastian Braddock, Evelyn wants two things: to be reunited with her friends, and to get revenge on the evil Captain Goode. Not only has he misused his and Sebastian's powers to rack up a terrible death toll, but he's also completely destroyed any hope of Evelyn or her friends regaining the life they once knew.

Evelyn is determined to make Captain Goode pay for what he's done, but is her revenge worth risking the lives of Sebastian and her friends? Or is it better to flee the city and focus on staying alive? And with the Captain spreading lies about Sebastian in an attempt to flush them out of hiding and turn the populace against them, does she even have a choice at all?
February 22nd
In Your Light by A.J. Grainger (Simon and Schuster)
Mella Laverty had been missing for eight months, six days and eighteen hours. Seventeen-year-old Lil's heart was broken when her big sister, Mella, went missing. Now she is 'Lil After' - angry, cold and dark. One especially dark and rainy night, Lil accidentally runs a strange girl, 'Seven' down in her car. Tiny, gentle, terrified Seven was born into the Sisterhood of the Light, a seemingly peaceful community that believes in the healing power of the sun. When a fire tore through the compound, Seven ran for her life, straight into Lil's path. But now the Sisterhood is unwilling to let Seven go. What could she have fled that is worse than flames ...? As Lil and Seven's stories unfold and intertwine, they begin to trust each other with dark secrets. And there's more darkness to come ...
Febuary 23rd
The Book of Whispers by Kimberley Starr (Text Publishing)
Tuscany, 1096 AD. Luca, young heir to the title of Conte de Falconi, sees demons. Since no one else can see them, Luca must keep quiet about what he sees.

Luca also has dreams—dreams that sometimes predict the future. Luca sees his father murdered in one such dream and vows to stop it coming true. Even if he has to go against his father's wishes and follow him on the great pilgrimage to capture the Holy Lands.

When Luca is given an ancient book that holds some inscrutable power, he knows he's been thrown into an adventure that will lead to places beyond his understanding. But with the help of Suzan, the beautiful girl he rescues from the desert, he will realise his true quest: to defeat the forces of man and demon that wish to destroy the world.
February 27th
A Girl Like That by Tanaz Bhathena (FSG Books)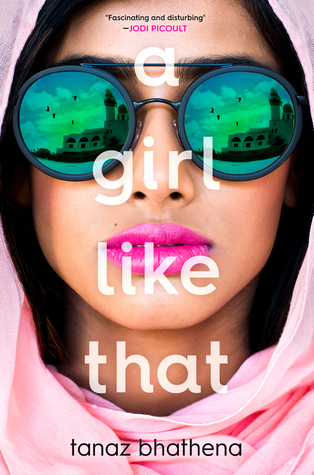 A timeless exploration of high-stakes romance, self-discovery, and the lengths we go to love and be loved. Sixteen-year-old Zarin Wadia is many things: a bright and vivacious student, an orphan, a risk taker. She's also the kind of girl that parents warn their kids to stay away from: a troublemaker whose many romances are the subject of endless gossip at school. You don't want to get involved with a girl like that, they say
.
So how is it that eighteen-year-old Porus Dumasia has only ever had eyes for her? And how did Zarin and Porus end up dead in a car together, crashed on the side of a highway in Jeddah, Saudi Arabia? When the religious police arrive on the scene, everything everyone thought they knew about Zarin is questioned. And as her story is pieced together, told through multiple perspectives, it becomes clear that she was far more than just a girl like that.

This beautifully written debut novel from Tanaz Bhathena reveals a rich and wonderful new world to readers. It tackles complicated issues of race, identity, class, and religion, and paints a portrait of teenage ambition, angst, and alienation that feels both inventive and universal.
Heart of Iron by Ashley Poston (Balzer and Bray)
Ana is a scoundrel by nurture and an outlaw by nature. Found as a child drifting through
space with a sentient android called D09, Ana was saved by a fearsome space captain and the grizzled crew she now calls family. But D09 — one of the last remaining illegal Metals — has been glitching, and Ana will stop at nothing to find a way to fix him.

Ana's desperate effort to save D09 leads her on a quest to steal the coordinates to a lost ship that could offer all the answers. But at the last moment, a spoiled Ironblood boy beats Ana to her prize. He has his own reasons for taking the coordinates, and he doesn't care what he'll sacrifice to keep them.

When everything goes wrong, she and the Ironblood end up as fugitives on the run. Now their entire kingdom is after them — and the coordinates — and not everyone wants them captured alive.
Everlife by Gena Showalter (Harlequin Teen)
From New York Times bestselling author Gena Showalter comes book three in the unique and exhilarating Everlife series.

STAND TOGETHER OR FALL ALONE.
THE FATE OF THE EVERLIFE HANGS IN THE BALANCE.

At seventeen years old, Tenley "Ten" Lockwood had to make the ultimate choice—where to live after she died. Loyalty to her selected realm has not wavered…until now. The numbers-obsessed Conduit is out of time. Sacrifices must be made, and a terrible price must be paid. But is she too late?

As the Everlife descends into darkness, a single truth becomes clear: Troika and Myriad must unite at long last—or perish. In order to bring sworn enemies together, Ten must enter forbidden territory…and destroy the powerful Prince of Ravens. But there's only one way inside—bonding with Killian Flynn, a deadly rival Laborer who sets her blood aflame.

When nothing goes as planned and betrayal leads to the edge of utter defeat, Ten and Killian will have to rebuild trust from the ashes of their hearts. Victory seems impossible; the odds stacked against them. In the end, how far will they be willing to go for the sake of their realms and the Everlife?
All Out by Various YA Authors (Harlequin Teen)
Take a journey through time and genres and discover a past where queer figures live, love and shape the world around them. Seventeen of the best young adult authors across the queer spectrum have come together to create a collection of beautifully written diverse historical fiction for teens.

From a retelling of Little Red Riding Hood set in war-torn 1870s Mexico featuring a transgender soldier, to two girls falling in love while mourning the death of Kurt Cobain, forbidden love in a sixteenth-century Spanish convent or an asexual girl discovering her identity amid the 1970s roller-disco scene, All Out tells a diverse range of stories across cultures, time periods and identities, shedding light on an area of history often ignored or forgotten.
People Like Us by Dana Mele (Putnam)
Kay Donovan has skeletons in her closet, but who doesn't? The past is the past, and now Kay's a star soccer player, whose group of friends run their private school with effortless popularity and acerbic wit. But when a girl's body is found in the lake, Kay's carefully constructed life begins to topple. The dead girl has left a memento, a computer-coded scavenger hunt, which, as it unravels, begins to implicate each of Kay's friends, until Kay herself is in the crosshairs of the murder investigation.

At this school, no one is quite what they seem . . . even Kay.
This Heart of Mine by C. C. Hunter (Wednesday Books)
A new heart saved her life—but will it help her find out what really happened to its donor?

Seventeen-year-old Leah MacKenzie is heartless. An artificial heart in a backpack is keeping her alive. However, this route only offers her a few years. And with her rare blood type, a transplant isn't likely. Living like you are dying isn't all it's cracked up to be. But when a heart becomes available, she's given a second chance at life. Except Leah discovers who the donor was — a boy from her school — and they're saying he killed himself. Plagued with dreams since the transplant, she realizes she may hold the clues to what really happened.

Matt refuses to believe his twin killed himself. When Leah seeks him out, he learns they are both having similar dreams and he's certain it means something. While unraveling the secrets of his brother's final moments, Leah and Matt find each other, and a love they are terrified to lose. But life and even new hearts don't come with guarantees. Who knew living, took more courage than dying?

This Heart of Mine is a haunting, poignant tale about living and dying, surviving grief, guilt, and heartache, while discovering love and hope in the midst of sadness.
To Right the Wrongs by Sheryl Scarborough (Tor Teen)
Sheryl Scarborough continues the adventures of teen amateur sleuth and aspiring forensic scientist Erin Blake in this sequel to To Catch a Killer.

Barely three weeks after catching the killer of Erin's mother and their biology teacher, Erin and her crew are back, up to their elbows in forensics projects. But this time it's with the full approval of their parents.

With Uncle Victor at the helm, Erin and her best friends, Spam and Lysa, are prepping a new classroom for CSI summer camp, where they will serve as camp counselors. Meanwhile, Erin's super-hot new boyfriend, Journey, is graduating, just in time for him to take a position as Victor's intern in the new CSI lab on campus. Journey and Victor are going to take another look at the evidence in the murder trial that sent Journey's father to prison. The girls are under strict orders not to meddle with the murder case, but that's easier said than done...
I Stop Somewhere by T.E.Carter (Fiewel and Friends)
THE LOVELY BONES meets ALL THE RAGE in a searing, heartbreaking contemporary story of a lost teenager, and the town she leaves behind.

Ellie Frias disappeared long before she vanished.

Tormented throughout middle school, Ellie begins her freshman year with a new look: she doesn't need to be popular; she just needs to blend in with the wallpaper.

But then the unthinkable happens and Ellie is trapped after a brutal assault. She wasn't the first victim and now she watches it happen again and again. She tries to hold on to her happier memories in order to get past the cold days, waiting for someone to find her.

The problem is, no one searches for a girl they never noticed in the first place.

TE Carter's stirring and visceral debut not only discusses and dismantles rape culture but also makes you slow down and think about what it is to be human.
Daughter of the Siren Queen by Tricia Levenseller (Feiwel and Friends)
The capable, confident, and occasionally ruthless heroine of Daughter of the Pirate King is back in this action-packed sequel that promises rousing high seas adventures and the perfect dash of magic.

Alosa's mission is finally complete. Not only has she recovered all three pieces of the map to a legendary hidden treasure, but the pirates who originally took her captive are now prisoners on her ship. Still unfairly attractive and unexpectedly loyal, first mate Riden is a constant distraction, but now he's under her orders. And she takes great comfort in knowing that the villainous Vordan will soon be facing her father's justice.

When Vordan exposes a secret her father has kept for years, Alosa and her crew find themselves in a deadly race with the feared Pirate King. Despite the danger, Alosa knows they will recover the treasure first . . . after all, she is the daughter of the Siren Queen.

In Daughter of the Siren Queen, Tricia Levenseller brings together the perfect mix of thrilling action, tense battle scenes, and a heart-pounding romance.

Where I Live by Brenda Rufener (HarperTeen)
If I want my life to matter, these eyes can't see who I really am.
Who I'm striving hard not to be.
The homeless girl hiding in front of them.
LINDEN ROSE HAS RULES FOR SURVIVAL.
1. Prevent the in-class nap.
2. Never carry too many belongings.
3. Avoid looking the part.
Her rules guarantee no one discovers her secret–that she's homeless and living in the halls of her small-town high school. Her best friends, Ham and Seung, have formed a makeshift family, and writing for her school's blog prevents downtime. When you're homeless, free time sucks. Despite everything Linden's burdened with, she holds on to hope for a future and a maybe romance with Seung.
But when cool-girl Bea comes to school with a bloody lip, the damage hits too close to home. Linden begins looking at Bea's life, and soon her investigation prompts people to pay attention. And attention is the last thing Linden needs.
To put a stop to the violence, Linden must tell the story. Even if it breaks her rules for survival and jeopardizes the secrets she's worked so hard to keep.
The Calculus of Change by Jessie Hilb (Clarion Books)
A poignant and empowering teen novel of grief, unrequited love, and finding comfort in one's own skin.

Aden isn't looking for love in her senior year. She's much more focused on things like getting a solo gig at Ike's and keeping her brother from illegal herbal recreation. But when Tate walks into Calculus class wearing a yarmulke and a grin, Aden's heart is gone in an instant.

The two are swept up in a tantalizingly warm friendship, complete with long drives with epic soundtracks and deep talks about life, love, and spirituality. With Tate, Aden feels closer to her mom—and her mom's faith—than she has since her mother died years ago. Everyone else—even Aden's brother and her best friend—can see their connection, but does Tate?

Navigating uncertain romance and the crises of those she loves, Aden must decide how she chooses to see herself and how to honor her mom's memory.
This Tiny Perfect World by Lauren Gibaldi (HarperTeen)
Penny loves her small-town Florida life—including her boyfriend, Logan, whom everyone expects her to marry. And when she lands a scholarship to the prestigious theater camp of her dreams to explore her love of acting, it's the beginning of a summer that will change her life. But when she arrives at camp, Penny is thrust into a world of competition and self doubt. And as she meets new friends, including Chase, a talented young actor with big-city dreams, she begins to realize that her own dreams may be bigger than she ever imagined.

Lauren Gibaldi tells the story of a transformative summer for a girl who discovers just how wide the world really is and that maybe the life everyone expects her to lead may not be the one she was meant to have.
Tess of the Road by Rachel Hartman (Random House Books)
Meet Tess, a brave new heroine from beloved epic fantasy author Rachel Hartman.

In the medieval kingdom of Goredd, women are expected to be ladies, men are their protectors, and dragons get to be whomever they want. Tess, stubbornly, is a troublemaker. You can't make a scene at your sister's wedding and break a relative's nose with one punch (no matter how pompous he is) and not suffer the consequences. As her family plans to send her to a nunnery, Tess yanks on her boots and sets out on a journey across the Southlands, alone and pretending to be a boy.

Where Tess is headed is a mystery, even to her. So when she runs into an old friend, it's a stroke of luck. This friend is a quigutl--a subspecies of dragon--who gives her both a purpose and protection on the road. But Tess is guarding a troubling secret. Her tumultuous past is a heavy burden to carry, and the memories she's tried to forget threaten to expose her to the world in more ways than one.

Returning to the fascinating world she created in the award-winning and New York Times bestselling Seraphina, Rachel Hartman introduces readers to a new character and a new quest, pushing the boundaries of genre once again in this wholly original fantasy.
The Traitor's Game by Jennifer A Nielson (Scholastic)
Nothing is as it seems in the kingdom of Antora. Kestra Dallisor has spent three years in exile in the Lava Fields, but that won't stop her from being drawn back into her father's palace politics. He's the right hand man of the cruel king, Lord Endrick, which makes Kestra a valuable bargaining chip. A group of rebels knows this all too well -- and they snatch Kestra from her carriage as she reluctantly travels home.The kidnappers want her to retrieve the lost Olden Blade, the only object that can destroy the immortal king, but Kestra is not the obedient captive they expected. Simon, one of her kidnappers, will have his hands full as Kestra tries to foil their plot, by force, cunning, or any means necessary. As motives shift and secrets emerge, both will have to decide what -- and who -- it is they're fighting for.Jennifer A. Nielsen introduces us to an unforgettable new heroine in this epic tale of treachery and intrigue, love and deceit.
Cadaver and Queen by Alisa Kwitney (Harlequin Teen)
When Lizzie Lavenza enrolled at Ingold as its first female medical student, she knew she wouldn't have an easy time. From class demands to being an outsider among her male cohorts, she'll have to go above and beyond to prove herself. So when she stumbles across what appears to be a faulty Bio-mechanical--one of the mechanized cadavers created to service the school--she jumps at the chance to fix it and get ahead in the program.

Only this Bio-mechanical isn't like the others. Where they are usually empty-minded and perfectly obedient, this one seems to have thoughts, feelings...and self-awareness.

Soon Lizzie realizes that it is Victor Frankenstein--a former student who died under mysterious circumstances. Victor, it seems, still has a spark of human intelligence inside him, along with memories of things he discovered before his untimely death...and a suspicion that he was murdered to keep that information from getting out.Suddenly Lizzie finds herself intertwined in dark secrets and sabotage that put her life, and the lives of Victor and their friends, in danger. But Lizzie's determined to succeed--even if that means fighting an enemy who threatens the entire British Empire.
My Name is Venus Black by Heather Llyod (Dial Press)
Venus Black is a straitlaced A student fascinated by the study of astronomy—until the night she commits a shocking crime that tears her family apart and ignites a media firestorm. Venus refuses to talk about what happened or why, except to blame her mother. Adding to the mystery, Venus's developmentally challenged younger brother, Leo, goes missing.

More than five years later, Venus is released from prison with a suitcase of used clothes, a fake identity, and a determination to escape her painful past. Estranged from her mother, and with her beloved brother still missing, she sets out to make a fresh start in Seattle, skittish and alone. But as new people enter her orbit—including a romantic interest and a young girl who seems like a mirror image of her former lost self—old wounds resurface, and Venus realizes that she can't find a future while she's running from her past.