April 1st
Future Lost by Elizabeth Briggs (Albert Whittman Company)
It's been a year since Elena Martinez and her boyfriend Adam first got involved with Aether Corporation, and they're trying to move on with their lives. But when Adam goes missing, Elena realizes that he's done the unthinkable: he went to Aether for help developing his cure for cancer. Adam betrayed her trust and has traveled into the future, but he didn't come back when he was supposed to. Desperate to find him, Elena decides to risk future shock, and time travels one more time. But this future is nothing like they've seen before. Someone has weaponized Adam's cure and created a dangerous pandemic, leading to the destruction of civilization. If Elena can't find Adam and stop this, everyone is at risk. And someone will do anything to keep her from succeeding.
Neverland by Margot McGovern (Penguin Random House)
Kit Learmonth would rather die than grow up and leave Neverland …

When she was twelve, Kit Learmonth watched her parents drown in a storm as their boat sailed over the Tranter Sink Hole. Now seventeen, Kit doesn't remember the incident, and she doesn't want to. In fact, her only clear memories from before her parents' death are of the fantastical stories of pirates and mermaids that she and her dad invented about the small island where she grew up, a place she calls Neverland.

Following Kit's parents' death, her uncle and guardian, Doc, transformed the island into a boarding school for mentally ill teenagers and sent Kit away to school on the mainland. But when Kit tries and fails to end her life, Doc brings her home to the island and places her in the care of his colleague, Dr Hannah Ward.

Resisting her treatment, Kit instead pulls her friends deeper into her world of make-believe. It's only when Kit and her new boyfriend, Rohan, take the fantasy too far and land themselves in very real danger that her faith in Neverland is shaken, and Kit must find a way back to reality.

"As compelling and treacherous as the sea, Neverland is a punch to the gut, a siren song, an elegy." —Lili Wilkinson, author of THE BOUNDLESS SUBLIME.
April 2nd
Amelia Westlake by Erin Gough (Hardie Grant Egmont)
Two very different girls. One giant hoax.

Harriet Price is the perfect Rosemead Grammar student – wealthy, smart, over-achieving – while Will Everhart is a social-justice warrior with a chip on her shoulder. But when a worrying incident with their swimming coach goes unnoticed, the unlikely pair embarks on a grand feminist hoax to bring him down.

Yet as tensions burn throughout their elite private school – and between the two girls – how long can they keep their hoax a secret? And how far would they go to really make a difference?

From the Ampersand Prize-winning author Erin Gough comes this dazzling and triumphant YA romp through the halls of an elite private school. With lashings of humour and heart, this novel is perfect for fans of David Levithan and Becky Albertalli.
April 3rd
Dread Nation by Justina Ireland (Balzer and Bray)
A story of the undead like you've never read before, Justina Ireland's Dread Nation is a fresh, stunning, and powerful meditation on race in America wrapped in an alternate-history adventure where Confederate and Union soldiers rise from the dead at the end of the Civil War.

Jane McKeene was born two days before the dead began to walk the battlefields of Gettysburg and Chancellorsville—derailing the War Between the States and changing America forever. In this new nation, safety for all depends on the work of a few, and laws like the Native and Negro Reeducation Act require certain children attend combat schools to learn to put down the dead. But there are also opportunities—and Jane is studying to become an Attendant, trained in both weaponry and etiquette to protect the well-to-do. It's a chance for a better life for Negro girls like Jane. After all, not even being the daughter of a wealthy white Southern woman could save her from society's expectations.

But that's not a life Jane wants. Almost finished with her education at Miss Preston's School of Combat in Baltimore, Jane is set on returning to her Kentucky home and doesn't pay much mind to the politics of the eastern cities, with their talk of returning America to the glory of its days before the dead rose. But when families around Baltimore County begin to go missing, Jane is caught in the middle of a conspiracy, one that finds her in a desperate fight for her life against some powerful enemies. And the restless dead, it would seem, are the least of her problems.

At once provocative, terrifying, and darkly subversive, Dread Nation is Justina Ireland's stunning vision of an America both foreign and familiar—a country on the brink, at the explosive crossroads where race, humanity, and survival meet.
Now A Major Motion Picture by Cori McCarthy (Sourcebooks Fire)
Fandom and first love collide for Iris on the film set for her grandmother's famous high-fantasy triology—perfect for readers of Fangirl!

Unlike the rest of the world, Iris doesn't care about the famous high-fantasy Elementia books written by M. E. Thorne. So it's just a little annoying that M. E. Thorne is her grandmother—and that Iris has to deal with the trilogy's crazy fans.

When Iris gets dropped in Ireland for the movie adaptation, she sees her opportunity: if she can shut down production, the Elementia craze won't grow any bigger, and she can finally have a normal life. Not even the rascally-cute actor Eamon O'Brien can get in her way.

But the crew's passion is contagious, and as Iris begins to find herself in the very world she has avoided her whole life, she realizes that this movie might just be amazing…
Munmum by Jesse Andrews (Amulet Books)
In an alternate reality a lot like our world, every person's physical size is directly proportional to their wealth. The poorest of the poor are the size of rats, and billionaires are the size of skyscrapers.

Warner and his sister Prayer are destitute—and tiny. Their size is not just demeaning, but dangerous: day and night they face mortal dangers that bigger richer people don't ever have to think about, from being mauled by cats to their house getting stepped on. There are no cars or phones built small enough for them, or schools or hospitals, for that matter—there's no point, when no one that little has any purchasing power, and when salaried doctors and teachers would never fit in buildings so small. Warner and Prayer know their only hope is to scale up, but how can two littlepoors survive in a world built against them?

A brilliant, warm, funny trip, unlike anything else out there, and a social novel for our time in the tradition of 1984 or Invisible Man. Inequality is made intensely visceral by an adventure and tragedy both hilarious and heartbreaking.
Rebel With A Cupcake by Anna Mainwaring (KCP Loft)
Jesobel Jones is bold and brash, the daughter of a hand model and a washed-up rock star. Jess sees no need to apologize for her rambling house, her imperfect family, her single status … or her weight. Jess is who she is. She makes her own cupcakes and she eats them, too. No regrets.

That is, until Own Clothes Day rolls around at school. Jess and her friends dedicate the requisite hours of planning to their outfits, their hair and their makeup for the one day they are free from school uniforms. But a wardrobe malfunction leaves Jess with a pair of leggings split open at the worst spot, and a mean girl calling her the one thing that's never bothered her before: fat.

The encounter shakes Jess's formerly iron-clad confidence, and she starts to wonder if she's been just a little too comfortable in her own skin. When the boy of her dreams invites her to a party, she must decide whether to try to fit in for the first time in her life, or remain true to herself — whoever that really is.
My Freefall Summer by Tracey Barrett (Charlesbridge)
Sixteen-year-old Clancy Edwards has always been "the good girl." Ever since her mother died in a skydiving accident when Clancy was young, Clancy's father has watched her like a hawk. Between her dad's rules and her boyfriend's protectiveness, she's longing for an escape this summer. Then she meets Denny.

Denny is a new skydiving student and college freshman. Clancy lets Denny think they're the same age--and that she's old enough to make decisions for herself. But the lies snowball, relationships are damaged, and suddenly Clancy isn't the person she wants to be. If only making choices were as simple as taking a leap out of a plane. Before Clancy can make things right, one last act of rebellion threatens her chance to do so--maybe forever.
Infamous by Alyson Noel (Katherine Tegan Books)
There's no shortage of suspense, glitz, or scandal in the gripping conclusion to #1 New York Times bestselling author Alyson Noël's Beautiful Idols trilogy.

Layla Harrison never imagined she'd see the inside of a jail cell, but sometimes fate can be as nasty as a commenter on her celebrity gossip blog. Luckily, she wasn't alone—fellow promoters Aster Amirpour and Tommy Phillips were also detained when Hollywood It Girl Madison Brooks's dead body turned up at an Unrivaled nightclub.

But it wasn't Madison at all. The real Madison Brooks is alive and hiding out after escaping a kidnapping attempt that almost took her life. Once the police discover they've made a mistake, Layla, Tommy, and Aster are set free—only to discover that they're all being played.

However, none of their dirty little secrets compares to the one Madison has been keeping her entire life, and her past is dangerously close to being revealed. Which means Madison must come out from behind the shadows to ensure that she doesn't lose everything she's worked for, regardless of who might get caught in the crossfire.
Zombie Abbey by Lauren Baratz-Logsted (Entangled Teen)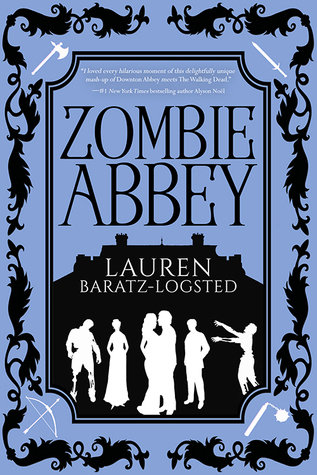 1920, England

And the three teenage Clarke sisters thought what they'd wear to dinner was their biggest problem…

Lady Kate, the entitled eldest.
Lady Grace, lost in the middle and wishing she were braver.
Lady Lizzy, so endlessly sunny, it's easy to underestimate her.

Then there's Will Harvey, the proud, to-die-for—and possibly die with!—stable boy; Daniel Murray, the resourceful second footman with a secret; Raymond Allen, the unfortunate-looking young duke; and Fanny Rogers, the unsinkable kitchen maid.

Upstairs! Downstairs! Toss in some farmers and villagers!

None of them ever expected to work together for any reason.

But none of them had ever seen anything like this.
Loser's Bracket by Chris Crutcher (Greenwillow Books)
When it comes to family, Annie is in the losers bracket. Don't get her wrong, her foster parents are great, even if Pop is a little too concerned about Annie getting an athletic scholarship. But Nancy, her birth mom, and her sister, Sheila, are . . . less than ideal. And no matter how hard Annie tries to stay away from them, she always gets sucked back in to their lives and their messes. She tells herself she's doing it for Sheila's son, Frankie, but she knows her issues with her birth family are more deeply rooted. Then a family argument at one of Annie's swim meets escalates and Frankie goes missing. Annie can't help but think that Frankie's disappearance is her fault. With help from her new boyfriend, Tim, and her social service worker, Annie searches desperately for her missing nephew, determined to find him and finally get him in a safe home. Annie's story is quintessential Crutcher, by turns gripping, heartbreaking, hopeful, and unflinchingly honest, and will appeal to readers of Matt de la Peña and Andrew Smith
The Window by Amelia Brunskill (Delacorte)
Anna is everything her identical twin, Jess, is not. The same on the outside, yet so completely different inside—it's hard to believe that the girls are even sisters, let alone twins. But they are. And they tell each other everything.

Or so Jess thought.

After Anna falls to her death while sneaking out her bedroom window, Jess's life begins to unravel. Everyone says Anna's death was a tragic accident, but to Jess, that doesn't add up. Where was Anna going? Who was she meeting? And how long had Anna been lying to her?

And as Jess digs deeper, she learns that the answers she's looking for may contain dark truths that no one else wants her to find.
Starry Eyes by Jenn Bennett (Simon Pulse)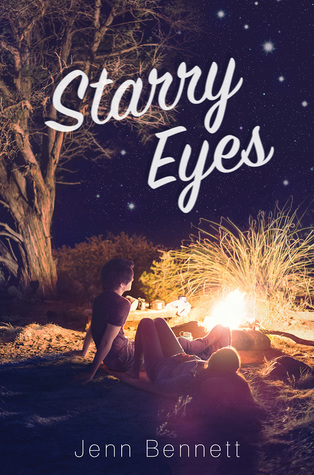 In this romantic dramedy from the author of Alex, Approximately, a teen girl's way-too-ordinary life is driven off the beaten path when she's abandoned in the wilderness with her worst adversary—the boy who broke her heart.

Ever since last year's homecoming dance, best friends-turned-best enemies Zorie and Lennon have made an art of avoiding each other. It doesn't hurt that their families are the modern day, Californian version of the Montagues and Capulets.

But when a group camping trip goes south, Zorie and Lennon find themselves stranded in the wilderness. Alone. Together.

What could go wrong?

With no one but each other for company, Zorie and Lennon have no choice but to hash out their issues via witty jabs and insults as they try to make their way to safety. But fighting each other while also fighting off the forces of nature makes getting out of the woods in one piece less and less likely.

And as the two travel deeper into Northern California's rugged backcountry, secrets and hidden feelings surface. But can Zorie and Lennon's rekindled connection survive out in the real world? Or was it just a result of the fresh forest air and the magic of the twinkling stars?
Stormcaster by Cinda Williams Chima (HarperTeen)
The third book in the thrilling four-book Shattered Realms series from New York Times bestselling author Cinda Williams Chima

The empress in the east—the unspeakably cruel ruler whose power grew in Flamecaster and Shadowcaster—tightens her grip in this chilling third installment in the series.

Vagabond seafarer Evan Strangward can move the ocean and the wind, but his magical abilities seem paltry in comparison to Empress Celestine's. As Celestine's bloodsworn armies grow, Evan travels to the Fells to warn the queendom of her imminent invasion. If he can't convince the Gray Wolf queen to take a stand, he knows that the Seven Realms will fall. Among the dead will be the one person Evan can't stand to lose.

Meanwhile, the queen's formidable daughter, Princess Alyssa ana'Raisa, is already a prisoner aboard the empress's ship. Lyss may be the last remaining hope of bringing down the empress from within her own tightly controlled territory.

Multiple intricately interwoven storylines converge in this gripping novel about a brave, coordinated effort to undermine a horrific tyrant.
Folded Notes From High School by Matt Boren (Razorbill)
A status-obsessed senior unexpectedly falls for a freshman because of his Danny Zuko audition in their high school's production of Grease in this outrageously funny epistolary novel set in 1991.

"Matt Boren brilliantly captures the voices of students way back in 1992 with humor and wit and a unique ability to shift from freshman to senior, boy to girl, cheerleader to theater geek. In this hilarious novel, Boren adeptly proves that the more things change, the more things stay the same."
--Kelly Ripa

The folded notes collected for this book represent correspondence surrounding one Tara Maureen Murphy, senior at South High c. 1991-1992.

It's 1991, and Tara Maureen Murphy is finally on top. A frightening cross between Regina George and Tracy Flick, Tara Maureen Murphy is any high school's worst nightmare, bringing single-minded ambition, narcissism, manipulation, and jealousy to new extremes in this outrageous, satirical twist on the coming-of-age novel. She's got a hot jock boyfriend in Christopher Patrick Caparelli, her best friend Stef Campbell by her side, and she's a SENIOR, poised to star as Sandy in South High's production of Grease. Cinching the role is just one teensy step in Tara's plot to get out of her hometown and become the Broadway starlet she was born to be. She's grasping distance from the finish line--graduation and college are right around the corner--but she has to remain vigilant.

"This dumb town, as we know, can be a very tricky place." --Tara Maureen Murphy

It gets trickier with the arrival of freshman Matthew Bloom, whose dazzling audition for the role of Danny Zuko turns Tara's world upside down. Freshmen belong in the chorus, not the spotlight! But Tara's outrage is tinged with an unfamiliar emotion, at least to her: adoration. And what starts as a conniving ploy to "mentor" young Matt quickly turns into a romantic obsession that threatens to topple Tara's hard-won status at South High....
Antipodes by Michele Bacon (Sky Pony Press)
When Erin Cerise steps off her plane in Christchurch, New Zealand, she is focused intently on her mission: do something unique that will erase the mess she made of her life on her 17th birthday. She's already lost her swim team captainship, her boyfriend Ben, and her reputation. Her mother is certain studying abroad will regain Erin's chances of a good future. Once Erin sees her uninspiring host family and city, though, she's not so sure.

Before Christchurch, Erin wasn't always intense and focused. Years ago, a mission sounded like a fun adventure, and the only ivy she cared about was the stuff growing around her grandparents' back porch at their peaceful Upper Peninsula home. When had her priorities gone upside down?

Now Erin balks at NZ's scratchy school uniforms, cold houses, and her hosts' utter inability to pronounce her name correctly. Christchurch does boast amazing rock climbing, gorgeous scenery, and at least one guy who could make her forget Ben if she lets him. With months ahead of her, Erin slowly begins to draw on the years behind her, one step back into her memories and then another, as she rebuilds her life from the other side of the world to find that when life turns your world upside down and you're farthest from home, every way you move takes you closer to where you came from.
Someday, Somewhere by Lindsey Champion (KCP Loft)
"That's the thing about music, I guess. It begins, it consumes you, and then it ends."

Dominique is a high school junior from a gritty neighborhood in Trenton, where she and her mom are barely getting by.

Ben is a musical prodigy from the Upper East Side, a violinist at a top conservatory with obsessive talent and a brilliant future.

When Dom's class is taken to hear a concert at Carnegie Hall, she expects to be bored out of her mind. But then she sees the boy in the front row playing violin like his life depends on it --- and she is transfixed.

Posing as an NYU student, Dom sneaks back to New York City to track down Ben Tristan, a magnetic genius who whisks her into a fantasy world of jazz clubs and opera, infatuation and possibility. Each sees something in the other that promises to complete them.

As Dom's web of lies grows, though, so does Ben's manic need to conquer Beethoven's famous Kreutzer Sonata. Ben's genius, which captivates Dominique, conceals his struggle with mental illness, and the challenges of Dom's life may make it difficult for her to help him.

Alternating perspectives and an unreliable narrator create suspense and momentum, romance and heartbreak. Author Lindsay Champion's deep roots in theater and music are evident on every page --- structured like a sonata with hints of West Side Story, her debut novel hits all the right notes.
The Summer of Jordi Perez (And The Best Burger in Los Angeles)
by Amy Spalding (Sky Pony Press)
Seventeen, fashion-obsessed, and gay, Abby Ives has always been content playing the sidekick in other people's lives. While her friends and sister have plunged headfirst into the world of dating and romances, Abby has stayed focused on her plus-size style blog and her dreams of taking the fashion industry by storm. When she lands a prized internship at her favorite local boutique, she's thrilled to take her first step into her dream career. She doesn't expect to fall for her fellow intern, Jordi Perez. Abby knows it's a big no-no to fall for a colleague. She also knows that Jordi documents her whole life in photographs, while Abby would prefer to stay behind the scenes.

Then again, nothing is going as expected this summer. She's competing against the girl she's kissing to win a paid job at the boutique. She's somehow managed to befriend Jax, a lacrosse-playing bro type who needs help in a project that involves eating burgers across L.A.'s eastside. Suddenly, she doesn't feel like a sidekick. Is it possible Abby's finally in her own story?

But when Jordi's photography puts Abby in the spotlight, it feels like a betrayal, rather than a starring role. Can Abby find a way to reconcile her positive yet private sense of self with the image that other people have of her?

Is this just Abby's summer of fashion? Or will it truly be The Summer of Jordi Perez (and the Best Burger in Los Angeles)?
Jacked Up by Erica Sage (Sky Pony Press)
It's bad enough that Nick's sister is dead and, in some bizarre attempt to force him to confront his grief, his parents are shipping him off to Jesus Camp. But he's also being haunted by the ghost of Jack Kerouac—who's surprisingly annoying, for a genius.

And if arguing with a dead beat poet weren't enough to qualify Nick for antipsychotics, he's pretty sure Eden Springs Church Camp is going to drive him insane. The campers ride donkeys into the desert campsite; a retired magician dressed as Jesus seems obsessed with converting him; and Nick's practically shunned for uttering the words "Harry Potter."

Worst of all is the PC Box, into which every camper is required to place a nightly prayer or confession. In hopes of getting Jack to stop nagging him about it, Nick scribbles down his darkest secret—a secret about his sister's death—and drops it in the box.

But then the box is stolen, with Nick's secret inside of it. When campers' confessions start appearing around the camp, Nick is desperate to get the box back—before the world learns the truth about what he did. The truth he can't even face, himself.

Snarky, surreal, and insightful, Jacked Up is an astonishing debut about the strangeness of life, death, and grief, and the even stranger things we do to cope.
Defy the Worlds by Claudia Gray (Little, Brown)
This is the thrilling and romantic sequel to Defy the Stars from the New York Times bestselling author of Star Wars: Lost Stars and Bloodline.

Noemi Vidal has returned to her planet, Genesis, as an outsider. Ostracized for refusing to sacrifice Abel, the galaxy's most advanced mechanical man, she dreams of traveling through the stars one more time. And when a deadly plague arrives on Genesis, Noemi gets her chance. As the only soldier to have ever left the planet, it will be up to her to save its people...if only she wasn't flying right into a trap.

Abel, now fully aware of his soul and captaining his own ship, never thought he'd get to see Noemi again, not when the entire universe stands between them. But when his creator, Burton Mansfield, delivers news of Noemi's capture, Abel must go to her, no matter the cost.

In a race against time, Abel and Noemi band together to stop Mansfield once and for all. The depraved scientist has engineered a way to achieve immortality, but that technology comes with perils of its own. Abel and Noemi are about to discover a secret that could save Genesis and Earth...or destroy them all.
April 10th
Beyond a Darkened Shore by Jessica Leake (Harper Teen)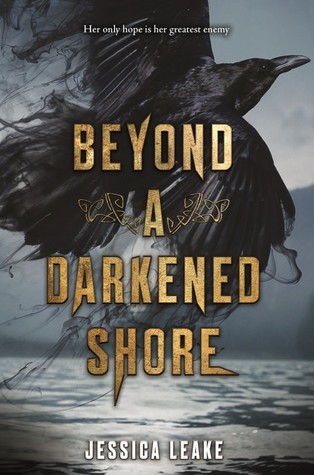 The ancient land of Éirinn is mired in war. Ciara, Princess of Mide, has never known a time when Éirinn's kingdoms were not battling for power, or Northmen were not plundering their shores.

The people of Mide have thankfully always been safe because of Ciara's unearthly ability to control her enemies' minds and actions. But lately, a mysterious crow has been appearing to Ciara, whispering warnings of an even darker threat. Although her clansmen dismiss her visions as pagan nonsense, Ciara fears this coming evil will destroy not just Éirinn, but the entire world.

Then the crow leads Ciara to Leif, a young Northman leader. Leif should be Ciara's enemy, but when Ciara discovers that he, too, shares her prophetic visions, she knows he's something more. Leif is mounting an impressive army, and with Ciara's strength in battle the two might have a chance to save their world.

With evil rising around them, they'll do what it takes to defend the land they love…even if it means making the greatest sacrifice of all.
Past Tense by Star Spider (HarperCollins)
How do you live after death?

Julie Nolan is a pretty average girl with pretty average problems. She's been in love with her best friend, Lorelei, ever since they met in grade three. Only Lorelei doesn't know about it — she's too busy trying to set Julie up with Henry, her ex, who Julie finds, in a word, vapid.

But life gets more complicated when Julie comes home to find her mother insisting that her heart is gone. Pretty soon it becomes clear: Julie's mom believes that she has died.

How is Julie supposed to navigate her first year of high school now, while she's making midnight trips to the graveyard to cover her mother with dirt, lay flowers and make up eulogies? And why is Henry the only person Julie feels comfortable turning to? If she wants to get through this, Julie's going to have to find the strength she never knew she had, and to learn how to listen to both her mom's heart and her own.
The Diminished by Kaitlyn Sage Patterson (Harlequin Teen)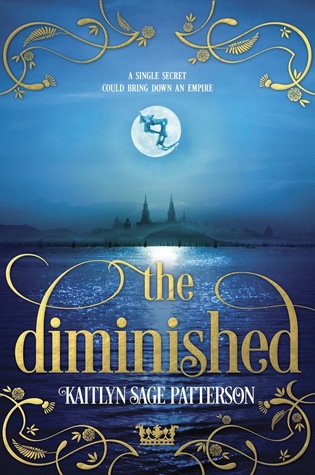 In the Alskad Empire, nearly all are born with a twin, two halves to form one whole…yet some face the world alone.
The singleborn: A rare few are singleborn in each generation, and therefore given the right to rule by the gods and goddesses. Bo Trousillion is one of these few, born into the royal line and destined to rule. Though he has been chosen to succeed his great-aunt, Queen Runa, as the leader of the Alskad Empire, Bo has never felt equal to the grand future before him.
The diminished: When one twin dies, the other usually follows, unable to face the world without their other half. Those who survive are considered diminished, doomed to succumb to the violent grief that inevitably destroys everyone whose twin has died. Such is the fate of Vi Abernathy, whose twin sister died in infancy. Raised by the anchorites of the temple after her family cast her off, Vi has spent her whole life scheming for a way to escape and live out what's left of her life in peace.
As their sixteenth birthdays approach, Bo and Vi face very different futures—one a life of luxury as the heir to the throne, the other years of backbreaking work as a temple servant. But a long-held secret and the fate of the empire are destined to bring them together in a way they never could have imagined.
Ace of Shades by Amanda Foody (Harlequin Teen)
Welcome to the City of Sin, where casino families reign, gangs infest the streets…and secrets hide in every shadow.

Enne Salta was raised as a proper young lady, and no lady would willingly visit New Reynes, the so-called City of Sin. But when her mother goes missing, Enne must leave her finishing school—and her reputation—behind to follow her mother's trail to the city where no one survives uncorrupted.

Frightened and alone, her only lead is a name: Levi Glaisyer. Unfortunately, Levi is not the gentleman she expected—he's a street lord and a con man. Levi is also only one payment away from cleaning up a rapidly unraveling investment scam, so he doesn't have time to investigate a woman leading a dangerous double life. Enne's offer of compensation, however, could be the solution to all his problems.

Their search for clues leads them through glamorous casinos, illicit cabarets and into the clutches of a ruthless mafia donna. As Enne unearths an impossible secret about her past, Levi's enemies catch up to them, ensnaring him in a vicious execution game where the players always lose. To save him, Enne will need to surrender herself to the city…
Picture Us In The Light by Kelly Loy Gilbert (Disney Hyperion)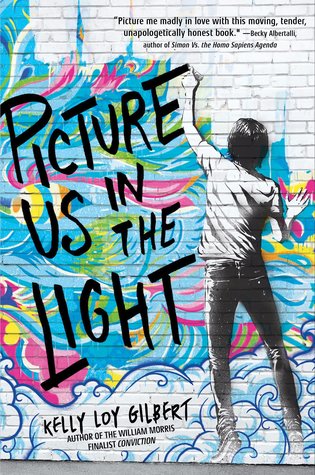 Danny Cheng has always known his parents have secrets. But when he discovers a taped-up box in his father's closet filled with old letters and a file on a powerful Silicon Valley family, he realizes there's much more to his family's past than he ever imagined.

Danny has been an artist for as long as he can remember and it seems his path is set, with a scholarship to RISD and his family's blessing to pursue the career he's always dreamed of. Still, contemplating a future without his best friend, Harry Wong, by his side makes Danny feel a panic he can barely put into words. Harry and Danny's lives are deeply intertwined and as they approach the one-year anniversary of a tragedy that shook their friend group to its core, Danny can't stop asking himself if Harry is truly in love with his girlfriend, Regina Chan.

When Danny digs deeper into his parents' past, he uncovers a secret that disturbs the foundations of his family history and the carefully constructed facade his parents have maintained begins to crumble. With everything he loves in danger of being stripped away, Danny must face the ghosts of the past in order to build a future that belongs to him.
The Fall of Grace by Amy Fellner Dominy (Delacorte)
Fans of Sarah Dessen and Jenny Han will love The Fall of Grace, an adventure-thriller with a hint of romance, in which not everything as perfect as it seems.

Grace's junior year is turning into her best year yet. She's set to make honor roll, her print from photography class might win a national contest, and her crush just asked her to prom.

Then the bottom falls out. News breaks that the investment fund her mom runs is a scam and her mother is a thief. Now, instead of friends, the FBI is at her door. Grace is damaged goods.

Millions of dollars are unaccounted for, and everyone wants to know where all the money went. Can she find it and clear her mother's name?

The key to repairing her shattered life seems to lie in a place deep in the wilderness, and Grace sets out, her identity hidden, determined to find it.

But she isn't alone.

Sam Rivers, a mysterious loner from school, is on her trail and wants to know exactly what secrets she uncovers. As the pair travels into the wilds, Grace realizes she must risk everything on the dark, twisted path to the truth.
Sam and Isla's Last Hurrah by Rachel Cohn and David Levithan (Knopf)
The New York Times Bestselling duo behind Nick & Norah's Infinite Playlist and The Twelve Days of Dash & Lily return with twins out to throw the party of a lifetime--or at least the best party of high school!

Siblings Sam and Ilsa Kehlmann have spent most of their high school years throwing parties for their friends--and now they've prepared their final blowout, just before graduation.

The rules are simple: each twin gets to invite three guests, and the other twin doesn't know who's coming until the partiers show up at the door. With Sam and Ilsa, the sibling revelry is always tempered with a large dose of sibling rivalry, and tonight is no exception.

One night. One apartment. Eight people. What could possibly go wrong? Oh, we all know the answer is plenty. But plenty also goes right, as well...in rather surprising ways.
Bound to You by Alyssa Brandon (Swoon Reads)
A teen werewolf finally meets her destined soulmate only to discover that he's not quite what she expected in this steamy debut romance.

She's met her mate . . . and he's met his match.

Megan Ross has been waiting her whole life for her mate to come and sweep her off her feet. But the wolf she meets on the beach is NOT the sweet gentle boy she's been dreaming of. Instead, he's a warrior, one whose suffering has led him to lock his heart away in a prison as cold and hard as a diamond, who fights to resist the bond and their deep sexual attraction.

Far from home, with a soulmate who is still a stranger, Megan learns that the path to true love isn't quite as straight and easy as she thought . . .
The Summer of Broken Things by Margaret Peterson Haddix (Simon and Schuster)
Fourteen-year-old Avery Armisted is athletic, rich, and pretty. Sixteen-year-old Kayla Butts is known as "butt-girl" at school. The two girls were friends as little kids, but that's ancient history now. So it's a huge surprise when Avery's father offers to bring Kayla along on a summer trip to Spain. Avery is horrified that her father thinks he can choose her friends—and make her miss soccer camp. Kayla struggles just to imagine leaving the confines of her small town.

But in Spain, the two uncover a secret their families had hidden from both of them their entire lives. Maybe the girls can put aside their differences and work through it together. Or maybe the lies and betrayal will only push them—and their families—farther apart.

Margaret Peterson Haddix weaves together two completely separate lives in this engaging novel that explores what it really means to be a family—and what to do when it's all falling apart.
Devils Unto Dust by Emma Berquist (Greenwillow)
Ten years ago, a horrifying disease began spreading across the West Texas desert. Infected people—shakes—attacked the living and created havoc and destruction. No one has ever survived the infection. Daisy Wilcox, known as Willie, has been protecting her siblings within the relatively safe walls of Glory, Texas. When Willie's good-for-nothing father steals a fortune from one of the most dangerous shake-hunters in town, she finds herself on the hook for his debt. With two hunters, including the gruff and handsome Ben, to accompany her, she sets out across the desert in search of her father. But the desert is not kind to travelers, and not everyone will pass through alive.

Western meets horror for this riveting story about survival, family, and inner strength. Tense, short chapters propel readers from one action-packed scene to the next, while Willie's distinctive, introspective voice deepens the emotional stakes with every turn of the page. High concept and character-driven, Emma Berquist's debut will satisfy fans of The Magnificent Seven, Rae Carson's Walk on Earth a Stranger, and HBO's Westworld.
Lizzie by Dawn Ius
Seventeen-year-old Lizzie Borden has never been kissed. Polite but painfully shy, Lizzie prefers to stay in the kitchen, where she can dream of becoming a chef and escape her reality. With tyrannical parents who force her to work at the family's B&B and her blackout episodes—a medical condition that has plagued her since her first menstrual cycle—Lizzie longs for a lif
e of freedom, the time and space to just figure out who she is and what she wants.

Enter the effervescent, unpredictable Bridget Sullivan. Bridget has joined the B&B's staff as the new maid, and Lizzie is instantly drawn to her artistic style and free spirit—even her Star Wars obsession is kind of cute. The two of them forge bonds that quickly turn into something that's maybe more than friendship.

But when her parents try to restrain Lizzie from living the life she wants, it sparks something in her that she can't quite figure out. Her blackout episodes start getting worse, her instincts less and less reliable. Lizzie is angry, certainly, but she also feels like she's going mad…
Winter Glass by Lexa Hillyer (HarperTeen)
A curse comes undone. A kingdom shatters. But some bonds can't be broken.

Princess Aurora, torn from the dream world, plots to assassinate the faerie queen Malfleur, only to confront temptations she never expected. Isabelle, meanwhile, opens her heart to Prince William as they attempt to unite their kingdoms and wage war against Malfleur's army. But when the appearance of an unbreakable glass slipper prompts Isabelle to discover more about her lineage, her true identity begins to take shape and her legacy becomes as clear as ice.

Devoted half-sisters Isabelle and Aurora will grapple with their understanding of love and loyalty as they face a threat even greater than that of the evil queen—the threat of losing each other forever.
Dreamer by L.E. Delano (Swoon Reads)
This thrilling sequel to Traveler doles out adventure and heartbreak in equal measure as it takes readers through a kaleidoscope of intricately crafted worlds of wonder, discovery, and danger.

You're still you no matter where you go.

Jessa has learned the hard way that traveling to alternate dimensions isn't all delicious, glittering desserts and fancy parties: it also means accidentally running into people she thought she'd never see again. Still mourning a devastating loss, Jessa isn't really prepared for the arrival of a reckless version of someone she once loved who is now bent on revenge. Add an increasingly complicated relationship with her best friend Ben, the reappearance of an old enemy, and the threat of the multiverse collapsing, and Jessa's got a lot on her plate. She may be destined to help save an infinite multitude of worlds… but in the end, all Jessa really wants to do is save her friends.

In Dreamer, the young adult fantasy follow up to Traveler, author L. E. DeLano delivers a gripping, emotional story that will leave readers on the edge of their seat.
Relative Strangers by Paula Garner (Candlewick Press)
Why is there a gap in Jules's baby album? A wry and poignant coming-of-age novel about finding the truth in lies, salvaging hope in heartbreak, and making peace with missing pieces.

Eighteen-year-old Jules has always wished for a close-knit family. She never knew her father, and her ex-addict mother has always seemed more interested in artistic endeavors than in bonding with her only daughter. Jules's life and future look as flat and unchanging as her small Illinois town. Then a simple quest to find a baby picture for the senior yearbook leads to an earth-shattering discovery: for most of the first two years of her life, Jules lived in foster care. Reeling from feelings of betrayal and with only the flimsiest of clues, Jules sets out to learn the truth about her past. What she finds is a wonderful family who loved her as their own and hoped to adopt her — including a now-adult foster brother who is overjoyed to see his sister again. But as her feelings for him spiral into a devastating, catastrophic crush — and the divide between Jules and her mother widens — Jules finds herself on the brink of losing everything.
Given to the Earth by Mindy McGinnis (Putnam)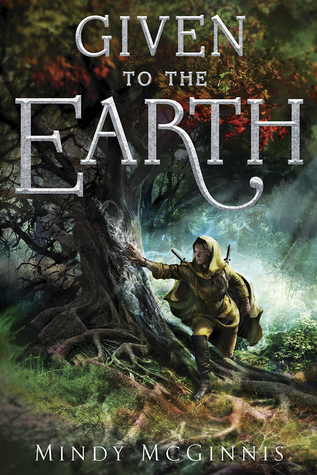 Duty, fate, desire, and destiny collide in this intricately wrought tale, perfect for fans of Sarah J. Maas.

Although she was born to save the kingdom by sacrificing herself to the rising sea, Khosa's marriage to King Vincent has redeemed her. As the Queen of Stille, she's untouchable. But being Queen hasn't stopped her heart from longing for the King's stepbrother, Donil. And it hasn't stopped her body from longing for the sea itself, which still calls for her.

While Khosa is made to choose between loyalty and love, Dara is on a mission for vengeance. Years ago, the Pietra slaughtered the entire Indiri race, leaving only Dara and her twin, Donil, alive. Now, spurned by King Vincent, Dara has embarked on a mission to spill the blood of Pietra's leader, Witt, and will stop at nothing to show his people the wrath of the last Indiri.

As the waves crash ever closer to Stille, secrets are revealed, hearts are won and lost, and allegiances change like the shifting sand.
Isle of Blood and Stone by Makiia Lucier (HMH)
Ulises asked, "How can I look at these maps, see this riddle, and do nothing? They are my brothers."

Elias reached across the table and flicked aside two shells with a fingertip. The map curled into itself. "It's bound to be a goose chase. You know that?"

"Or a treasure hunt," Ulises countered, "and you've always been good at those."

Nineteen-year-old Elias—a royal mapmaker and an old friend of del Mar's newly crowned king, Ulises—is eager to explore uncharted waters. But when two maps surface, each bearing the same hidden riddle, Elias must put aside his next voyage and join forces with Ulises's cousin, Mercedes, on a quest to solve a mystery that began eighteen years ago with the disappearance of Ulises's two brothers. Following the clues hidden in the maps, Elias, Mercedes, and Ulises uncover long-held secrets and unimaginable betrayals.
Isle of Blood and Stone, the first in a duology, is a sweeping historical fantasy full of intrigue and schemes, romance and friendship, and fearless explorers searching for the truth.
The Fates Divide by Veronica Roth (Katherine Tegan Books)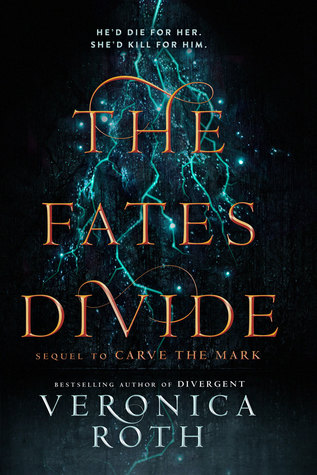 In the second book of the Carve the Mark duology, globally bestselling Divergent author Veronica Roth reveals how Cyra and Akos fulfill their fates. The Fates Divide is a richly imagined tale of hope and resilience told in four stunning perspectives.

Fate brought them together. Now it will divide them.

The lives of Cyra Noavek and Akos Kereseth are ruled by their fates, spoken by the oracles at their births. The fates, once determined, are inescapable.

Akos is in love with Cyra, in spite of his fate: He will die in service to Cyra's family. And when Cyra's father, Lazmet Noavek—a soulless tyrant, thought to be dead—reclaims the Shotet throne, Akos believes his end is closer than ever.

As Lazmet ignites a barbaric war, Cyra and Akos are desperate to stop him at any cost. For Cyra, that could mean taking the life of the man who may—or may not—be her father. For Akos, it could mean giving his own. In a stunning twist, the two will discover how fate defines their lives in ways most unexpected.
April 17th
Suitors and Sabotage by Cindy Anstey (Swoon Reads)
Suitors and Sabotage is an engaging (pun intended) story of love, art, and secrets in which there are nefarious goings-on (as well as a mischievous dog, called Jasper).

Shy Imogene Chively, artist extraordinaire, has caught the interest of a young gentleman of whom her father approves. However, all does not go smoothly… or as planned when Ernest Steeple visits her at the family estate with his brother, Benjamin, by his side.

Ben has been gifted with easy charm but, unfortunately, not a natural ability to draw; it's a rather significant deficit for a first year architectural apprentice… one that he has hidden from his mentor thus far. Imogene readily agrees to tutor Ben and with the collusion of his brother and her best friend, Emily, they do so in secret.

However, many complications arise as Imogene realizes that her heart is leaning away from Ernest and toward Ben. The situation takes a turn for the worse when Emily declares her love for Benjamin and they are made the brunt of nasty hoaxes and perilous accidents. But who is perpetrating these incidents and why?

Like Love, Lies and Spies and Duels & Deception, Suitors and Sabotage is a comedy of manners—a Regency Romp. It's a story of ruins and romance, friendship and fear, and trouble and terror. Yes, it is a comedy. I can't wait for you to read it!
Love & War by Melissa De La Cruz (Putnam)
1780. Albany, New York.

As the war for American Independence carries on, two newlyweds are settling into their new adventure: marriage. But the honeymoon's over, and Alexander Hamilton and Eliza Schuyler are learning firsthand just how tricky wedded life can be. Alex is still General George Washington's right-hand man and his attention these days is nothing if not divided--much like the colonies' interests as the end of the Revolution draws near. Alex & Eliza's relationship is tested further by lingering jealousies and family drama
Shadow Run by AdriAnne Strickland and Micheal Miller (Delacorte)
His throne. Her rebellion. Their war.

Qole is the youngest starship captain in living memory on her homeworld of Alaxak and has spent her life hunting a dangerous energy source called Shadow. Alaxans distrust and evade the galaxy's royalty as a rule, but Qole is now harboring the exiled Prince Nevarian Dracorte, along with some very conflicting feelings about it—and him.

Nev's feelings are just as complicated, but not towards her. When it comes to Qole, he knows one thing: he'd do anything to stay with her. But when Alaxak is attacked and Nev finds himself framed for murder, he realizes the only way to help Qole and her people is to fight for the throne that should be his. To become the royal she might hate.

As for Qole, she would never have imagined herself as the leader of a rebellion. Despite that, she soon realizes that hiding from her power is no longer an option. It's time to answer the call, even if it kills her.
April 24th
Inferno by Julie Kagawa (Harlequin Teen)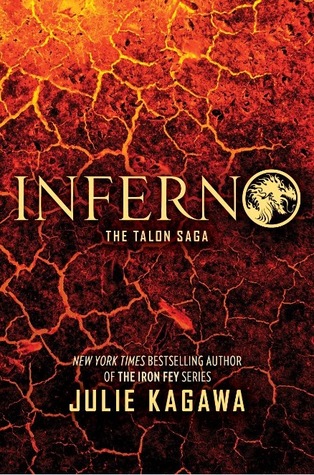 From the New York Times, USA TODAY and international bestselling author of The Iron Fey and the Blood of Eden series comes the fiery, hugely anticipated finale of The Talon Saga…

INFERNO

What if dragons walked among us in human form? Enter a modern fantasy of heroes, sacrifice, forbidden love and enemies turned allies who have no choice but to fight side by side… Don't miss the epic conclusion as Ember, Riley and Garrett face off against Dante and the Talon dragon clones. Join them…or burn.
From the Earth to the Shadows by Amanda Hocking (Wednesday Books)
The adventure and romance continues in the final installment of the new fantasy duology by NYT bestselling author Amanda Hocking.

While dealing with dark revelations about her life and her world, Malin finds herself with new allies--and new enemies. Her quest for the truth leads her to places she never thought possible, and she's never been one to shy away from a fight. But for all her strength and determination, will it be enough to save the world before it's too late?
Ozland by Wendy Spinale (Scholastic Press)
With Everland and Umberland both destroyed, the survivors have taken refuge in a small village tucked within the shadows of the Bloodred Queen's castle. Doc has found an actual cure for the Horologia virus, while Gwen, Pete, and Alyssa begin plotting the assassination of the queen with the help of Gail, an excellent huntress. But killing the queen won't be enough. The world has been destroyed and its needs a ruler to set things right again. A ruler who is good, kind, and fair. Someone like the former king of Germany. But he's dead ... or is he?

There's a rumor that the king has been hidden away in a secret land, where only the worthiest can find him. Desperate to end the war, a plan is hatched that could put everything right again, only before it's set in motion, the village is burned to the ground, all survivors taken prisoner to the castle. Except Gail.

But is one girl enough to find a long-dead king, kill the wicked queen, and save the world?
The Complication by Suzanne Young (Simon Pulse)
How do you go back to a life you can't remember? Find out in this sixth novel in the New York Times bestselling Program series from Suzanne Young.

Every cure has a cost.

Tatum Masterson learned this after years of being monitored by The Program. She witnessed it when her boyfriend, Wes, came back changed, erased. And now, even the newest "cure" has a heavy cost—one she and Wes paid.

The Adjustment came into Tatum's life just when she thought she needed it most, a promise for Wes to get back his forgotten memories. But when the procedure went wrong, a revelation shattered everything Tatum thought she knew.

Now, with no one left to trust, Tatum must find out what really happened last summer. And with the help of the boyfriend she lost, Tatum will have to dig into the past and future of The Program and its handlers.

And discover the true cost of a cure.
Trouble Never Sleeps by Stephanie Tromly (Kathy Dawson Books)
Happily Ever After gets a serious makeover in this swoony, non-stop, thrill-ride of a conclusion to the Trouble Is a Friend of Mine trilogy.

No one makes getting into trouble look as good as Philip Digby—and he looks good doing it. Now that he's back in town, he's plunged Zoe (and their Scooby Gang of wealthy frenemy Sloane, nerd-tastic genius Felix, and aw-shucks-handsome Henry) back into the deep end on the hunt for his kidnapped sister. He's got a lead, but it involves doing a deal with the scion of an alarmingly powerful family, not to mention committing some light treason. Zoe and Digby are officially together now, and she's definitely up for whatever closure this new caper might offer, even though this mystery will come with a twist neither expected.

With acerbic banter, steamy chemistry, and no small amount of sarcasm, Zoe and Digby are the will-they-or-won't-they, charismatic crime solving couple you've been waiting for.
Love Songs and Other Lies by Jessica Pennington (Tor)
It's summer romance and second chances, the songs that stay in your head, and the boy you'll never forget.

Two years after rock-song-worthy heartbreak, Virginia Miller is looking forward to a fun, carefree summer. Her friends just landed a spot on a battling bands reality show, and Vee is joining them for her dream internship on tour. Three months with future rockstars seems like an epic summer plan. Until she learns she'll also be sharing the bus with Cam. Her first love, and her first heartbreak. Now Vee has more than just cameras to dodge, and Cam's determination to win her forgiveness is causing TMZ-worthy problems for both of them. With cameras rolling, she'll have to decide if her favorite breakup anthem deserves a new ending. And if she's brave enough to expose her own secrets to keep Cam's under wraps.
White Rabbit by Caleb Roehrig (Fiewel and Friends)
Rufus Holt is having the worst night of his life. It begins with the reappearance of his ex-boyfriend, Sebastian—the guy who stomped his heart out like a spent cigarette. Just as Rufus is getting ready to move on, Sebastian turns up out of the blue, saying they need to "talk." Things couldn't get much worse, right?

But then Rufus gets a call from his sister April, begging for help. And then he and Sebastian find her, drenched in blood and holding a knife, beside the dead body of her boyfriend, Fox Whitney.

April swears she didn't kill Fox—but Rufus knows her too well to believe she's telling him the whole truth. April has something he needs, though, and her price is his help. Now, with no one to trust but the boy he wants to hate yet can't stop loving, Rufus has one night to prove his sister's innocence…or die trying.
Ash Princess by Laura Sebastian (Delacorte)
Theodosia was six when her country was invaded and her mother, the Queen of Flame and Fury, was murdered before her eyes. Ten years later, Theo has learned to survive under the relentless abuse of the Kaiser and his court as the ridiculed "Ash Princess." Pretending to be empty-headed and naive when she's not enduring brutal whippings, she pushes down all other thoughts but one: Keep the Kaiser happy and he will keep you safe.

When the Kaiser forces her to execute her last hope of rescue, Theo can't keep her feelings and memories pushed down any longer. She vows revenge, throwing herself into a plot to seduce and murder the Kaiser's warrior son with the help of a group of magically gifted and volatile rebels. But Theo doesn't expect to develop feelings for the Prinz. Or for her rebel allies to challenge her friendship with the one person who's been kind to her throughout the last hopeless decade: her heart's sister, Cress.

Cornered into impossible choices and unable to trust even those who are on her side, Theo will have to decide how far she's willing to go to save her people and how much of herself she's willing to sacrifice to become queen.
Sky in the Deep by Adrienne Young (Wednesday Books)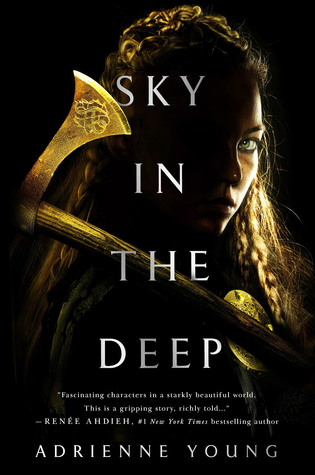 Seventeen-year-old Eelyn's world is war. Raised to fight alongside her Aska clansmen in a generations-old blood feud against the Riki, her life is brutal but simple: fight and survive. Until the day she sees the impossible on the battlefield—her brother, fighting with the enemy—the brother she watched die five years ago.

Faced with her brother's betrayal, she must survive the winter in the mountains with the Riki if she wants to make it back to the fjord after the thaw. But when she begins to see herself in the people she's been taught to hate, the world Eelyn once knew begins to crumble. And after the village is raided by a ruthless clan many believe to be a myth, Eelyn is given no choice but to trust Fiske, her brother's friend who has tried more than once to kill her. Together, they must end the blood feud between their clans or watch their people be slaughtered.

A lush, Viking-age inspired fantasy about loyalty, forgiveness, and the definition of family.
Stay Sweet by Siobhan Vivian (Simon and Schuster)
From the author of The Last Boy and Girl in the World and The List comes a bold and sweet summer read about first love, feminism, and ice cream.

Summer in Chickadee Lake isn't complete without a trip to Meade Creamery—the local ice cream stand founded in 1944 by Molly Meade who started making ice cream to cheer up her lovesick girlfriends while all the boys were away at war. Since then, the stand has been owned and managed exclusively by local girls, who inevitably become the best for friends. Seventeen-year-old Amelia and her best friend Cate have worked at the stand every summer for the past three years, and Amelia is "Head Girl" at the stand this summer. When Molly passes away before Amelia even has her first day in charge, Amelia isn't sure that stand can go on. That is, until Molly's grandnephew Grady arrives and asks Amelia to stay on to help continue the business…but Grady's got some changes in mind…
Leah on the Offbeat by Becky Albertalli (Balzer and Bray)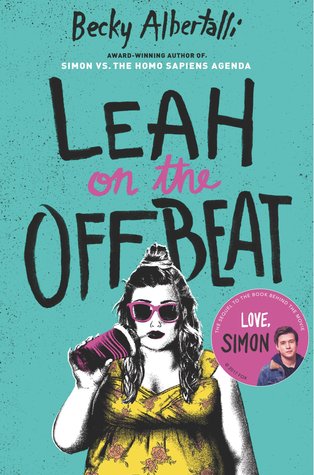 Leah Burke—girl-band drummer, master of deadpan, and Simon Spier's best friend from the award-winning Simon vs. the Homo Sapiens Agenda—takes center stage in this novel of first love and senior-year angst.

When it comes to drumming, Leah Burke is usually on beat—but real life isn't always so rhythmic. An anomaly in her friend group, she's the only child of a young, single mom, and her life is decidedly less privileged. She loves to draw but is too self-conscious to show it. And even though her mom knows she's bisexual, she hasn't mustered the courage to tell her friends—not even her openly gay BFF, Simon.

So Leah really doesn't know what to do when her rock-solid friend group starts to fracture in unexpected ways. With prom and college on the horizon, tensions are running high. It's hard for Leah to strike the right note while the people she loves are fighting—especially when she realizes she might love one of them more than she ever intended.
A Prom to Remember by Sandy Hall (Swoon Reads)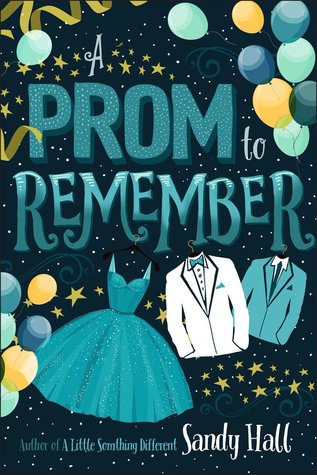 Seven seniors, seven problems, one senior prom.

Cora: Head of the Prom Committee (and basically every other club in school). Has been dating Perfect Boyfriend Jamie™ for approximately forever, and has NO IDEA how to break up with him....

Paisley: Sarcastic feminist who wants nothing to do with prom. Has somehow managed to nominate her anxiety-ridden best friend for prom king...

Henry: Quiet ballplayer who hates social situations. Invited to prom by the most popular girl in school. SEND HELP!

Otis: Charming, popular, and one half of one of the cutest couples in his class. Doesn't know how to tell his boyfriend that he's not quite ready for a post-prom hotel room experience...

Lizzie: A little bit shy, and a lot excited to finally get out of her comfort zone and go to prom. With a boy. Whose name she doesn't know.

Cameron: Loner with two jobs and zero friends. Is so done with high school and this whole town: the only thing he still wants to do is meet the mysterious girl who's been leaving him notes...

Jacinta: Unnamed Nerd Girl #3. Determined to become the star of her own life, starting with prom. Now if only she could find a date....

A Prom to Remember, the newest book from Sandy Hall (author of A Little Something Different) is a funny and cinematic look at the biggest dance of every high schooler's life.