I don't know if I've mentioned this before on my blog, but Kristin Cashore is my favourite author of all time. Her Graceling Trilogy is probably my favourite work of fiction apart from the Harry Potter series. It's a beautiful fantasy about a world where people are "graced" with a special talent, with the only physical sign of this being their different couloured eyes. The characters are so so special to me, and the world is just incredible. Maybe one day, I will write a series review for the Graceling series, but probably not. I just don't think I could possibly put into words just how incredible this story is and how much I love it.
Anyway, the final book in the Graceling Realms series, Bitterblue, was published in 2012, and ever since I've been hungrily waiting for a new Kristin Cashore book. This one sounds COMPLETELY different to her first series, but so intruiging. To be honest, I will read anything she writes. Anything. Plus, this one has gotten AMAZING reviews from people I trust, and the cover is perhaps one of the most beautiful I've ever seen. It's my most anticipated book of the year.
I don't know how I will wait for the next 3 months!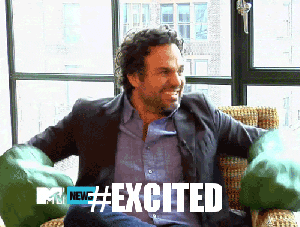 Have you guys read the Graceling Realms series? Are you excited for this one too? Let me know, I'd love to chat!