May 7th
Again, But Better by Christine Riccio (Wednesday Books)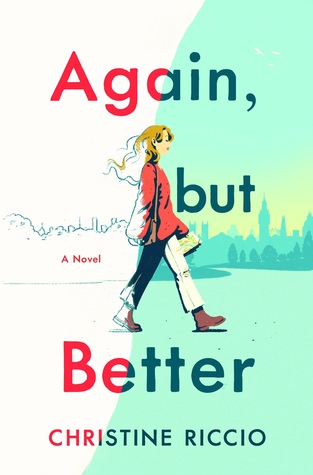 Shane has been doing college all wrong. Pre-med, stellar grades, and happy parents...sounds ideal -- but Shane's made zero friends, goes home every weekend, and romance...what's that?

Her life has been dorm, dining hall, class, repeat. Time's a ticking, and she needs a change -- there's nothing like moving to a new country to really mix things up. Shane signs up for a semester abroad in London. She's going to right all her college mistakes: make friends, pursue boys, and find adventure!

Easier said than done. She is soon faced with the complicated realities of living outside her bubble, and when self-doubt sneaks in, her new life starts to fall apart.

Shane comes to find that, with the right amount of courage and determination one can conquer anything. Throw in some fate and a touch of magic - the possibilities are endless.
All Our Broken Pieces by C.D. Crichton (Disney-Hyperion)
"You can't keep two people who are meant to be together apart for long..."
Lennon Davis doesn't believe in much, but she does believe in the security of the number five. If she flicks the bedroom light switch five times, maybe her new L.A. school won't suck. But that doesn't feel right, so she flicks the switch again. And again. Ten more flicks of the switch and maybe her new step family will accept her. Twenty-five more flicks and maybe she won't cause any more of her loved ones to die. Fifty times more and then she can finally go to sleep.
Kyler Benton witnesses this pattern of lights from the safety of his treehouse in the yard next door. It is only there, hidden from the unwanted stares of his peers, that Kyler can fill his notebooks with lyrics that reveal the true scars of the boy behind the oversized hoodies and caustic humor. But Kyler finds that descriptions of blonde hair, sad eyes, and tapping fingers are beginning to fill the pages of his notebooks. Lennon, the lonely girl next door his father has warned him about, infiltrates his mind. Even though he has enough to deal with without Lennon's rumored tragic past in his life, Kyler can't help but want to know the truth about his new muse.
The Goodbye Summer by Sarah Van Name (Sourcebooks Fire)
Caroline can't wait for summer to end so that she and her older boyfriend, Jake, can run away together. She decides to spend her last summer at home saving money working at the local aquarium gift shop--and spending all the rest of her time hanging with Jake.

Then she meets Georgia, a counselor at the aquarium camp. Georgia weaves her way into Caroline's life and suddenly the summer feels a lot less lonely.

The stronger Georgia and Caroline's bond grows, the more uneasy Caroline becomes about her plans to leave. When summer comes to a close, she will have to say goodbye to someone... but who is she willing to lose?

With the Fire on High by Elizabeth Acevedo (HarperTeen)
With her daughter to care for and her abuela to help support, high school senior Emoni Santiago has to make the tough decisions, and do what must be done. The one place she can let her responsibilities go is in the kitchen, where she adds a little something magical to everything she cooks, turning her food into straight-up goodness. Still, she knows she doesn't have enough time for her school's new culinary arts class, doesn't have the money for the class's trip to Spain — and shouldn't still be dreaming of someday working in a real kitchen. But even with all the rules she has for her life — and all the rules everyone expects her to play by — once Emoni starts cooking, her only real choice is to let her talent break free.
Laura Dean Keeps Breaking Up With Me by Mariko Tamaki (First Second Books)
Laura Dean, the most popular girl in high school, was Frederica Riley's dream girl: charming, confident, and SO cute. There's just one problem: Laura Dean is maybe not the greatest girlfriend.

Reeling from her latest break up, Freddy's best friend, Doodle, introduces her to the Seek-Her, a mysterious medium, who leaves Freddy some cryptic parting words: break up with her. But Laura Dean keeps coming back, and as their relationship spirals further out of her control, Freddy has to wonder if it's really Laura Dean that's the problem. Maybe it's Freddy, who is rapidly losing her friends, including Doodle, who needs her now more than ever. Fortunately for Freddy, there are new friends, and the insight of advice columnists like Anna Vice to help her through being a teenager in love.

Mariko Tamaki and Rosemary Valero-O'Connell bring to life a sweet and spirited tale of young love that asks us to consider what happens when we ditch the toxic relationships we crave to embrace the healthy ones we need.
It's been a year since the Catalog Killer terrorized the sleepy seaside town of Camera Cove, killing four people before disappearing without a trace. Like everyone else in town, 18-year-old Mac Bell is trying to put that horrible summer behind him—easier said than done since Mac's best friend Connor was the murderer's final victim.
Finale by Stephanie Garber (Flatiron Books)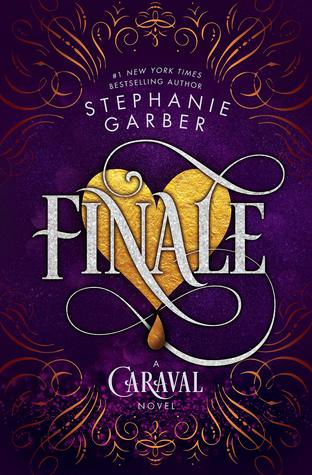 Welcome, welcome to Finale, the third and final book in the #1 New York Times bestselling Caraval series!

Welcome, welcome to Caraval...all games must come to an end.

It's been two months since the last Caraval concluded, two months since the Fates have been freed from an enchanted deck of cards, two months since Tella has seen Legend, and two months since Legend claimed the empire's throne as his own. Now, Legend is preparing for his official coronation and Tella is determined to stop it. She believes her own mother, who still remains in an enchanted sleep, is the rightful heir to the throne.

Meanwhile, Scarlett has started a game of her own. She's challenged Julian and her former fiancé, Count Nicolas d'Arcy, to a competition where the winner will receive her hand in marriage. Finaly, Scarlett feels as if she is in complete control over her life and future. She is unaware that her mother's past has put her in the greatest danger of all.

Caraval is over, but perhaps the greatest game of all has begun―with lives, empires, and hearts all at stake. There are no spectators this time: only those who will win...and those who will lose everything. . .
This Is Not A Love Scene by S.C. Megale (Wednesday Books)
Lights, camera—all Maeve needs is action. But at eighteen, a rare form of muscular dystrophy usually stands in the way of romance. She's got her friends, her humor, and a passion for filmmaking to keep her focus off consistent rejection...and the hot older guy starring in her senior film project.

Tall, bearded, and always swaying, Cole Stone is everything Maeve can't be. And she likes it. Between takes, their chemistry is shockingly electric.

Suddenly Maeve gets a taste of typical teenage dating life, but girls in wheelchairs don't get the hot guy—right? Cole's attention challenges everything she once believed about her self-image and hopes for love. But figuring this out, both emotionally and physically, won't be easy for either of them. Maeve must choose between what she needs and what she wants, while Cole has a tendency to avoid decisions altogether. And her failing lungs might not wait for either
Castle of Lies by Kiersi Buckhart (Carolrhoda)
Thelia isn't in line to inherit the crown, but she's been raised to take power however she can. She's been friends with Princess Corene her whole life, and she's scheming to marry Bayled, the heir to the throne. But her plans must change when an army of elves invades the kingdom. Thelia, her cousin Parsival, and Corene become trapped in the castle. An elf warrior, Sapphire, may be Thelia's only hope of escape, but Sapphire has plans of their own. Meanwhile, an ancient magic is awakening within the castle, with the power to destroy the whole kingdom. Can Thelia find a way to protect her future--and her life?
Broken Thrones by Victoria Aveyard (HarperTeen)
Return once more to the deadly and dazzling world of Red Queen in Broken Throne, a beautifully designed, must-have companion to the chart-topping series from #1 New York Times bestselling author Victoria Aveyard.

The perfect addition to the #1 New York Times bestselling Red Queen series, this gorgeously designed package features three brand-new novellas, two previously published novellas, Steel Scars and Queen Song, and never-before-seen maps, flags, bonus scenes, journal entries, and much more exclusive content.

Fans will be delighted to catch up with beloved characters after the drama of War Storm and be excited to hear from brand-new voices as well. This stunning collection is not to be missed!
How It Feels To Float by Helena Fox (Dial)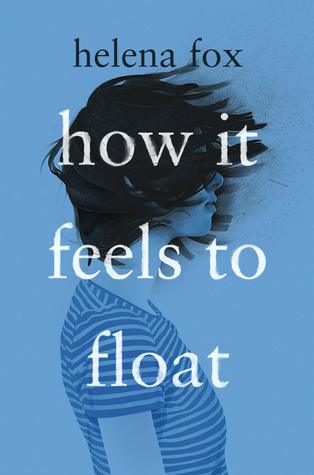 Biz knows how to float. She has her people, her posse, her mom and the twins. She has Grace. And she has her dad, who tells her about the little kid she was, who loves her so hard, and who shouldn't be here but is. So Biz doesn't tell anyone anything. Not about her dark, runaway thoughts, not about kissing Grace or noticing Jasper, the new boy. And she doesn't tell anyone about her dad. Because her dad died when she was six. And Biz knows how to float, right there on the surface--normal okay regular fine.

But after what happens on the beach--first in the ocean, and then in the sand--the tethers that hold Biz steady come undone. Dad disappears, and with him, all comfort. It might be easier, better, sweeter to float all the way away? Or maybe stay a little longer, find her father, bring him back to her. Or maybe--maybe maybe maybe--there's a third way Biz just can't see yet.
Kissing Ezra Holtz (And Other Things I Did For Science) by Brianna R. Shrum (Sky Pony Press)
Seventeen-year-old Amalia Yaabez and Ezra Holtz couldn't be more different. They've known (and avoided) each other their whole lives; she unable to stand his buttoned-up, arrogant, perfect disposition, and he unwilling to deal with her slacker, rule-breaking way of moving through the world.

When they are unhappily paired on an AP Psychology project, they come across an old psychological study that posits that anyone can fall in love with anyone, if you put them through the right scientific, psychological steps. They decide to put that theory to the test for their project, matching couples from different walks of high school life to see if science really can create love.

As they go through the whirlwind of the experiment, Ezra and Amalia realize that maybe it's not just the couples they matched who are falling for each other . . .
Dark Shores by Danielle L. Jenson (Tor Teen)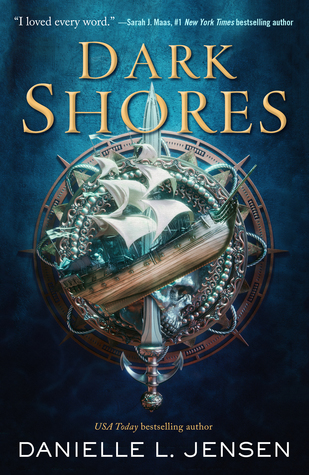 Piracy, blackmail, and meddling gods meet in Dark Shores, a thrilling first novel in a fast-paced new YA fantasy series by Danielle L. Jensen.

A PIRATE WITH A WILL OF IRON
Teriana is the second mate of the Quincense, a ship beholden to the Goddess of the Seas. Her people are born of the waves, and they alone know how to cross the impassable oceans between East and West.

A SOLDIER WITH A SECRET
Marcus is the commander of the Thirty-Seventh, the notorious legion that has led the Celendor Empire to conquer the entire East. The legion is his only family, and even they don't know the secret he's been hiding since childhood.

A DANGEROUS QUEST
When a power-hungry ruler captures Teriana's crew and threatens to reveal Marcus's secret unless they help him conquer the unknown West, the two are forced into an unlikely–and unwilling– alliance. They unite for the sake of their families, but both must decide how far they are willing to go, and how much they are willing to sacrifice.
The Lovely and the Lost by Jennifer Lynne Barnes (Freeform Books)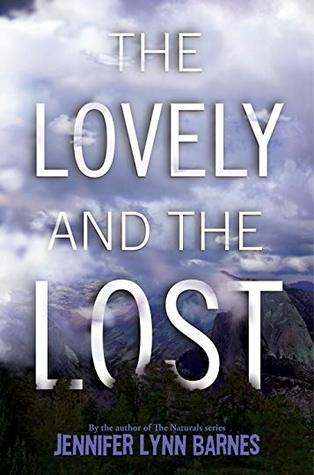 Kira Bennett's earliest memories are of living alone and wild in the woods. She has no idea how long she was on her own or what she had to do to survive, but she remembers the moment that Cady Bennett and one of her search-and-rescue dogs found her perfectly. Adopted into the Bennett family, Kira still struggles with human interaction years later, but she excels at the family business: search-and-rescue. Along with Cady's son, Jude, and their neighbor, Free, Kira works alongside Cady to train the world's most elite search-and-rescue dogs. Someday, all three teenagers hope to put their skills to use, finding the lost and bringing them home.

But when Cady's estranged father, the enigmatic Bales Bennett, tracks his daughter down and asks for her help in locating a missing child—one of several visitors who has disappeared in the Sierra Glades National Park in the past twelve months—the teens find themselves on the frontlines sooner than they could have ever expected. As the search through 750,000 acres of unbridled wilderness intensifies, Kira becomes obsessed with finding the missing child. She knows all too well what it's like to be lost in the wilderness, fighting for survival, alone.

But this case isn't simple. There is more afoot than a single, missing girl, and Kira's memories threaten to overwhelm her at every turn. As the danger mounts and long-held family secrets come to light, Kira is forced to question everything she thought she knew about her adopted family, her true nature, and her past.
The Missing Season by Gillian French (HarperTeen)
From the author of Edgar Award finalist Grit and The Lies They Tell comes a tense, atmospheric novel for readers of E. Lockhart and Marieke Nijkamp about friendship, truth, and the creeping fears that can't be outrun.

Whenever another kid goes missing in October, the Pender kids know what is really behind it: a horrific monster out in the marshes they have named the Mumbler.

That's what Clara's new crew tells her when she moves to town: Bree and Sage, who take her under their wing; spirited Trace, who has taken the lead on this year's Halloween prank war; and magnetic Kincaid, whose devil-may-care attitude and air of mystery are impossible for Clara to resist.

Clara doesn't actually believe in the Mumbler. But as Halloween gets closer and tensions build in the town, it's hard to shake the feeling that there really is something dark and dangerous in Pender, lurking in the shadows, waiting to bring the stories to life.
The Rule of Many by Ashley and Leslie Saunders (Skyscape)
Last Things by Jacqueline West (Greenwillow)
New York Times–bestselling author Jacqueline West captivates readers with a dark, hypnotic story about the cost of talent—and the evil that lurks just out of sight. When strange things start happening to local music idol Anders Thorson, everyone blames his number-one-fan, Thea. But is she out to hurt him? Or protect him? Fans of Holly Black and Victoria Schwab will be mesmerized by this gorgeous, magnetic novel.

High school senior Anders Thorson is unusually gifted. His band, Last Things, is legendary in their northern Minnesota hometown. With guitar skills that would amaze even if he weren't only eighteen, Anders is the focus of head-turning admiration. And Thea Malcom, a newcomer to the insular town, is one of his admirers. Thea seems to turn up everywhere Anders goes: gigs at the local coffeehouse, guitar lessons, even in the woods near Anders's home. When strange things start happening to Anders—including the disappearance of his beloved cat, then his sort-of girlfriend, and, somehow, his musical talent—blame immediately falls on Thea. But is she trying to hurt him? Or save him? Can he trust a girl who doesn't seem to know the difference between dreams and reality?

And how much are they both willing to compromise to get what they want?
Kings, Queens and In-Betweens by Tanya Boteju (Simon Pulse)
Judy Blume meets RuPaul's Drag Race in this funny, feel-good debut novel about a queer teen who navigates questions of identity and self-acceptance while discovering the magical world of drag.

Perpetually awkward Nima Kumara-Clark is bored with her insular community of Bridgeton, in love with her straight girlfriend, and trying to move past her mother's unexpected departure. After a bewildering encounter at a local festival, Nima finds herself suddenly immersed in the drag scene on the other side of town.

Macho drag kings, magical queens, new love interests, and surprising allies propel Nima both painfully and hilariously closer to a self she never knew she could be—one that can confidently express and accept love. But she'll have to learn to accept lost love to get there.

From debut author Tanya Boteju comes a poignant, laugh-out-loud tale of acceptance, self-expression, and the colorful worlds that await when we're brave enough to look.
Birthday by Meredith Russo (Flatiron Books)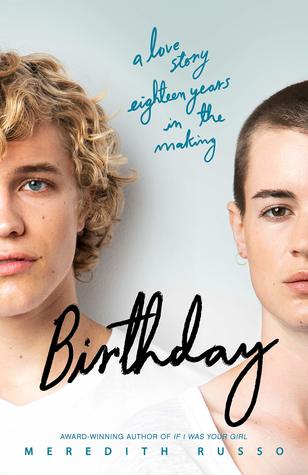 Boyhood meets The Sun Is Also a Star in this unconventional love story about two teens bonded for life when they are born on the same day at the same time by award-winning author Meredith Russo!

Two kids, Morgan and Eric, are bonded for life after being born on the same day at the same time. We meet them once a year on their shared birthday as they grow and change: as Eric figures out who he is and how he fits into the world, and as Morgan makes the difficult choice to live as her true self. Over the years, they will drift apart, come together, fight, make up, and break up—and ultimately, realize how inextricably they are a part of each other.
Aurora Rising by Jay Kristoff and Amie Kaufman (Random House)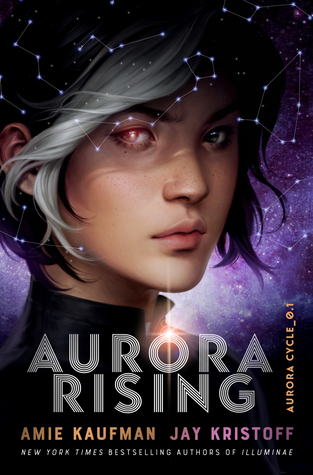 The year is 2380, and the graduating cadets of Aurora Academy are being assigned their first missions. Star pupil Tyler Jones is ready to recruit the squad of his dreams, but his own boneheaded heroism sees him stuck with the dregs nobody else in the Academy would touch…

A cocky diplomat with a black belt in sarcasm
A sociopath scientist with a fondness for shooting her bunkmates
A smart-ass techwiz with the galaxy's biggest chip on his shoulder
An alien warrior with anger management issues
A tomboy pilot who's totally not into him, in case you were wondering

And Ty's squad isn't even his biggest problem—that'd be Aurora Jie-Lin O'Malley, the girl he's just rescued from interdimensional space. Trapped in cryo-sleep for two centuries, Auri is a girl out of time and out of her depth. But she could be the catalyst that starts a war millions of years in the making, and Tyler's squad of losers, discipline-cases and misfits might just be the last hope for the entire galaxy.

Nobody panic.
Nexus by Sasha Alsberg and Lindsey Cummings (Harlequin Teen)
Her ship is gone, her crew is captured and notorious mercenary Androma Racella is no longer the powerful Bloody Baroness, but a fugitive ruthlessly hunted across the Mirabel Galaxy. The bloodthirsty Queen Nor now rules most of the galaxy through a mind-control toxin and she'll stop at nothing to destroy her most hated adversary.

Andi will risk anything, even her precious freedom, to find a cure. Stranded with her unlikely ally, Dex, on the unforgiving ice planet of Solera, their plan to infiltrate a black-market city proves dangerously irresistible.

Back in Arcardius, Nor's actions have opened Mirabel to invasion. As Andi's crew fights to regain their freedom, Andi and Dex discover a threat far greater than anything they've faced before.

Only by saving their mortal enemy can the crew of the Marauder make one last desperate strike to save the galaxy—unaware that a shattering, centuries-old secret may demand the most wrenching sacrifice of all.
Hope and Other Punchlines by Julie Buxbaum (Delacorte)
The New York Times bestselling author of Tell Me Three Things and What To Say Next delivers a poignant and hopeful novel that poses questions about identity and the extent to which we can control our own narratives.

Imagine that fifteen years ago a photo was taken of a baby being rescued from the World Trade Center on 9/11.
Imagine that you were that baby.

On the fifteenth anniversary of the tragedies of 9/11, sixteen-year-old Abbi is once again in the news. On that fateful day, as a one-year-old child grasping a red balloon and wearing a paper birthday crown, she was being carried safely away from the devastation when an iconic photograph was taken of her and the young woman holding her. Thus, Abbi was lovingly celebrated as Baby Hope.

The fame had been a curse. At a time when Abbi would rather blend in than stand out in high school, the notoriety made her a pariah to some. Now that it's summer, Abbie sees this time as an opportunity to shed that forced identity and present a new self. As a counselor at a day camp she meets Noah, who reveals that he knows her secret. Will he help or hinder her efforts to forge a new identity and move forward, beyond the burden of what she is supposed to represent?
Deposing Nathan by Zack Smedley (Page Street)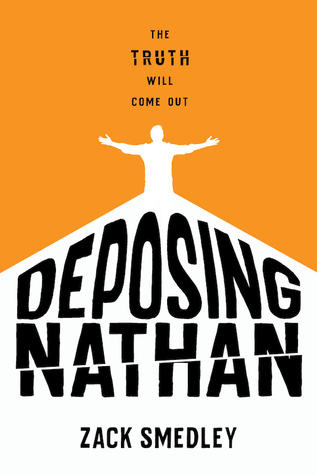 The summer after eleventh grade, Nate was stabbed in his front yard. The attacker: his best friend, Cameron. Now, Nate is being called to deliver a sworn statement that will get Cam convicted. But the problem is, the real story isn't that easy or convenient—just like Nate and Cam's relationship.

From the day the boys met, Cam challenged Nate on every level. He taught him how to break the rules, how to dream, and how to accept himself. But Nate—armed with a fierce moral code and conflicted by his own beliefs—started to push back. With each push, Nate and Cam moved closer to falling in love—but they also spiraled closer to their breaking point.

During the deposition, Nateis forced to come clean about all of the things he's kept bottled up—like how his aunt isn't as supportive and friendly as she seems to outsiders, how he cheated on his girlfriend, and how he and Cam are so much more than friends.

Dark and literary, but still fast-paced and engrossing, Zach's powerful debut novel tackles difficult subjects, but ends with a message of hope and empowerment.
Tinfoil Crowns by Erin Jones (Flux)
Seventeen-year-old internet video star Fit is on a mission to become famous at all costs. She shares her life with her fans through countless videos (always sporting some elaborate tinfoil accessory), and they love her for it. If she goes viral, maybe she can get out of her small casino town and the cramped apartment she shares with her brother and grandpa. But there's one thing Fit's fans don't know about her: when Fit was three-years-old, her mother, suffering from postpartum psychosis, tried to kill her. Now Fit's mother, River, has been released from prison. Fit is outraged that River is moving in with the family, and it's not long before Fit's video followers realize something's up and uncover her tragic past. But Fit soon realizes that the only thing her audience loves more than tragedy is a heartwarming tale of a family reunion. Is faking a relationship with River the key to all Fit's dreams coming true?
Somewhere Only We Know by Maurene Goo (FSG)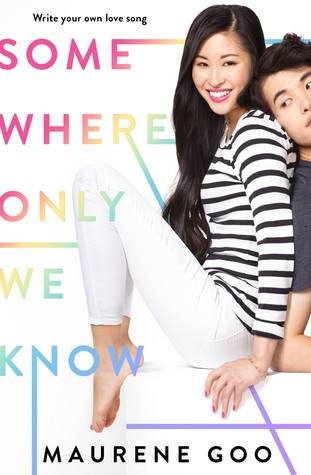 Sparks fly between a K pop starlet and a tabloid reporter in this heartwarming rom-com from Maurene Goo.

10 00 p.m.: Lucky is the biggest K-pop star on the scene, and she's just performed her hit song "Heartbeat" in Hong Kong to thousands of adoring fans. She's about to debut on The Tonight Show in America, hopefully a breakout performance for her career. But right now? She's in her fancy hotel, trying to fall asleep but dying for a hamburger.
11 00 p.m.: Jack is sneaking into a fancy hotel, on assignment for his tabloid job that he keeps secret from his parents. On his way out of the hotel, he runs into a girl wearing slippers, a girl who is single-mindedly determined to find a hamburger. She looks kind of familiar. She's very cute. He's maybe curious.
12:00 a.m.: Nothing will ever be the same.

With her trademark humor and voice, Maurene Goo delivers a sparkling story of taking a chance on love--and finding yourself along the way.
Her Royal Highness by Rachel Hawkins (Penguin)
Regal romance abounds in this flirty, laugh-out-loud companion novel Royals, by New York Times bestselling author Rachel Hawkins.

Millie Quint is devastated when she discovers that her sort-of-best friend/sort-of-girlfriend has been kissing someone else. And because Millie cannot stand the thought of confronting her ex every day, she decides to apply for scholarships to boarding schools . . . the farther from Houston the better.

Millie can't believe her luck when she's accepted into one of the world's most exclusive schools, located in the rolling highlands of Scotland. Everything about Scotland is different: the country is misty and green; the school is gorgeous, and the students think Americans are cute.

The only problem: Mille's roommate Flora is a total princess.

She's also an actual princess. Of Scotland.

At first, the girls can barely stand each other--Flora is both high-class and high-key--but before Millie knows it, she has another sort-of-best-friend/sort-of-girlfriend. Even though Princess Flora could be a new chapter in her love life, Millie knows the chances of happily ever afters are slim . . . after all, real life isn't a fairy tale . . . or is it?
Nocturna by Maya Monayne (Balzer + Bray)
To Finn Voy, magic is two things. The first: a knife to hold under the chin of anyone who crosses her. The second: a disguise she shrugs on as easily as others pull on cloaks. A talented shapeshifter, it's been years since Finn has seen her own face, and that's exactly how she likes it. But when Finn gets caught by a powerful mobster she's indebted to, she's forced into an impossible mission—steal a legendary treasure from the palace or lose her shapeshifting magic forever.

After the murder of his older brother, Prince Alfehr is first in line for the Castallan throne. But Alfie can't help but feel that he will never live up to his brother's legacy. Riddled with grief, Alfie is obsessed with finding a way to bring his brother back, even if it means dabbling in forbidden magic.

In a cruel twist of fate, Alfie's best friend is nearly killed in the crossfire of Finn's heist, and Alfie accidentally unlocks a terrible, ancient magic to save him—a magic, which, if not contained, will devour the world. Alfie and Finn race to vanquish what they have unleashed. But to do so, they each must contend with the darkness hiding in their pasts.

Set in a Latin-inspired kingdom based in part on the author's own Dominican heritage, A Forgery of Magic uses a society built on incredibly inventive magic to highlight real-world themes such as culture in the aftermath of colonialism and the anxiety of those who stand to inherit that legacy.
May 14th
We Hunt the Flame by Hafsah Faizal (FSG)
In the caliphates of Arawiya, the forest extends its palms and the sands bleed black.
In Demenhur, the Huntress dons a man's clothes, deceiving all, including herself.
In Sultan's Keep, the Prince of Death steeps his hands in blood. He no longer knows to dream.
In Alderamin, the clock chimes for the immortal elves as an ancient evil stirs in the night.

And from the shadows comes a woman, cloaked in silver and jeweled in crimson, with a letter that could change the fate of the kingdom—before the encroaching forest devours them all.

Set in a world reminiscent of Arabia, WE HUNT THE FLAME is told from the alternating viewpoints of the Huntress who must hunt down a lost artifact upon a villainous island, and the Prince of Death tasked with killing her.
There's Something About Sweetie by Sandhya Menon (Simon Pulse)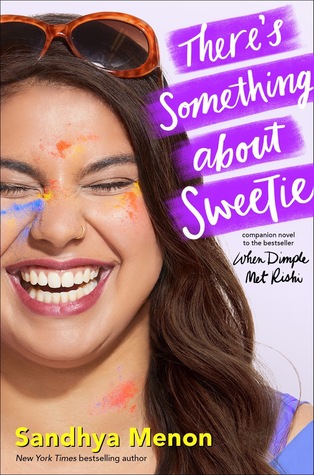 Ashish Patel didn't know love could be so…sucky. After he's dumped by his ex-girlfriend, his mojo goes AWOL. Even worse, his parents are annoyingly, smugly confident they could find him a better match. So, in a moment of weakness, Ash challenges them to set him up.

The Patels insist that Ashish date an Indian-American girl—under contract. Per subclause 1(a), he'll be taking his date on "fun" excursions like visiting the Hindu temple and his eccentric Gita Auntie. Kill him now. How is this ever going to work?

Sweetie Nair is many things: a formidable track athlete who can outrun most people in California, a loyal friend, a shower-singing champion. Oh, and she's also fat. To Sweetie's traditional parents, this last detail is the kiss of death.

Sweetie loves her parents, but she's so tired of being told she's lacking because she's fat. She decides it's time to kick off the Sassy Sweetie Project, where she'll show the world (and herself) what she's really made of.

Ashish and Sweetie both have something to prove. But with each date they realize there's an unexpected magic growing between them. Can they find their true selves without losing each other?
First Son Alex Claremont-Diaz is the closest thing to a prince this side of the Atlantic. With his intrepid sister and the Veep's genius granddaughter, they're the White House Trio, a beautiful millennial marketing strategy for his mother, President Ellen Claremont. International socialite duties do have downsides—namely, when photos of a confrontation with his longtime nemesis Prince Henry at a royal wedding leak to the tabloids and threaten American/British relations.

The plan for damage control: staging a fake friendship between the First Son and the Prince. Alex is busy enough handling his mother's bloodthirsty opponents and his own political ambitions without an uptight royal slowing him down. But beneath Henry's Prince Charming veneer, there's a soft-hearted eccentric with a dry sense of humor and more than one ghost haunting him.

As President Claremont kicks off her reelection bid, Alex finds himself hurtling into a secret relationship with Henry that could derail the campaign and upend two nations. And Henry throws everything into question for Alex, an impulsive, charming guy who thought he knew everything: What is worth the sacrifice? How do you do all the good you can do? And, most importantly, how will history remember you?
Don't Date Rosa Santos by Nina Moreno (Disney Hyperion)
Rosa is cursed by the sea--at least that's what they say.

Dating her is bad news, especially if you're a boy with a boat.

But Rosa feels more caught than cursed. Caught between cultures and choices. Between her abuela, a beloved healer and pillar of their community, and her mother, an artist who crashes in and out of her life like a hurricane. Between Port Coral, the quirky South Florida town they call home, and Cuba, the island her abuela refuses to talk about.

As her college decision looms, Rosa collides—literally—with Alex Aquino, the mysterious boy with tattoos of the ocean whose family owns the marina. With her heart, her family, and her future on the line, can Rosa break a curse and find her place beyond the horizon?
The Lost Coast by Amy Rose Capetta (Candlewick)
Danny didn't know what she was looking for when she and her mother spread out a map of the United States and Danny put her finger down on Tempest, California. What she finds are the Grays: a group of friends who throw around terms like queer and witch like they're ordinary and everyday, though they feel like an earthquake to Danny. But Danny didn't just find the Grays. They cast a spell that calls her halfway across the country, because she has something they need: she can bring back Imogen, the most powerful of the Grays, missing since the summer night she wandered into the woods alone. But before Danny can find Imogen, she finds a dead boy with a redwood branch through his heart. Something is very wrong amid the trees and fog of the Lost Coast, and whatever it is, it can kill. Lush, eerie, and imaginative, Amy Rose Capetta's tale overflows with the perils and power of discovery—and what it means to find your home, yourself, and your way forward.
The Things She's Seen by Ambelin and Ezekiel Kwaymullina (Knopf)
This brilliantly written thriller explores the lives--and deaths--of two girls, and what they will do to win justice. Sure to be one of the most talked-about books of the year!

Nothing's been the same for Beth Teller since the day she died.

Her dad is drowning in grief. He's also the only one who has been able to see and hear her since the accident. But now she's got a mystery to solve, a mystery that will hopefully remind her detective father that he is still alive, that there is a life after Beth that is still worth living.

Who is Isobel Catching, and why is she able to see Beth, too? What is her connection to the crime Beth's father has been sent to investigate--a gruesome fire at a home for troubled youth that left an unidentifiable body behind? What happened to the people who haven't been seen since the fire?

As Beth and her father unravel the mystery, they find a shocking and heartbreaking story lurking beneath the surface of a small town, and a friendship that lasts beyond one life and into another...
We Contain Multitudes by Sarah Henstra (Little, Brown)
Jonathan Hopkirk, a Walt Whitman fan, and Adam "Kurl" Kurlansky, a football player, are partnered in English class, writing letters to one another in a weekly pen pal assignment.

With each letter, the two begin to develop a friendship that eventually grows into love. But with homophobia, bullying, and familial strife, Jonathan and Kurl must struggle to hold onto their relationship—and each other.

This rare and special novel celebrates love and life with engaging characters and stunning language, making it perfect for fans of Jandy Nelson, Nina LaCour, and David Levithan.
The Candle and The Flame by Nafiza Azad (Scholastic)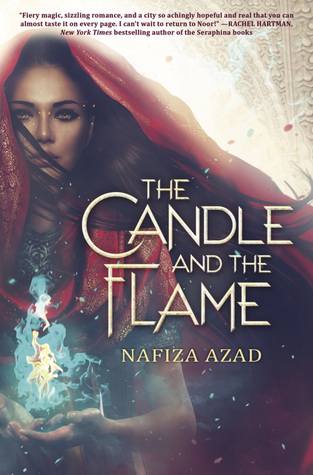 Fatima lives in the city of Noor, a thriving stop along the Silk Road. There the music of myriad languages fills the air, and people of all faiths weave their lives together. However, the city bears scars of its recent past, when the chaotic tribe of Shayateen djinn slaughtered its entire population -- except for Fatima and two other humans. Now ruled by a new maharajah, Noor is protected from the Shayateen by the Ifrit, djinn of order and reason, and by their commander, Zulfikar.

But when one of the most potent of the Ifrit dies, Fatima is changed in ways she cannot fathom, ways that scare even those who love her. Oud in hand, Fatima is drawn into the intrigues of the maharajah and his sister, the affairs of Zulfikar and the djinn, and the dangers of a magical battlefield.

Nafiza Azad weaves an immersive tale of magic and the importance of names; fiercely independent women; and, perhaps most importantly, the work for harmony within a city of a thousand cultures and cadences.
Let Me Hear a Rhyme by Tiffany D. Jackson (Katherine Tegan)
In the next striking and vibrant standalone novel by the critically acclaimed author of Allegedly and Monday's Not Coming, Tiffany D. Jackson tells the story of three Brooklyn teens who plot to turn their murdered friend into a major rap star by pretending he is still alive.

Biggie Smalls was right. Things done changed. But that doesn't mean that Quadir and Jarrell are okay letting their best friend Steph's tracks lie forgotten in his bedroom after he's killed—not when his beats could turn any Bed-Stuy corner into a celebration, not after years of having each other's backs.

Enlisting the help of Steph's younger sister, Jasmine, Quadir and Jarrell come up with a plan to promote Steph's music under a new rap name: The Architect. Soon, everyone in Brooklyn is dancing to Steph's voice. But then his mixtape catches the attention of a hotheaded music rep and—with just hours on the clock—the trio must race to prove Steph's talent from beyond the grave.

Now, as the pressure—and danger—of keeping their secret grows, Quadir, Jarrell, and Jasmine are forced to confront the truth about what happened to Steph. Only each has something to hide. And with everything riding on Steph's fame, together they need to decide what they stand for before they lose everything they've worked so hard to hold on to—including each other.
Tomb of Ancients by Madeline Roux (HarperTeen)
The war between old gods and monsters comes to a thrilling climax in this final book in the "darkly delightful" House of Furies series, from the New York Times bestselling author of Asylum. (*Publishers Weekly)

Free from the nightmares of Coldthistle House, Louisa and her friends have taken up a posh new London residence. But there's no rest for the wicked. Religious zealots from the shepherd's flock are gathering in the city, and ominous warnings are being left on Louisa's doorstep. With the evil influence of her father's spirit growing stronger—trying to take over—Louisa knows she will be forced to pick a side in the coming war between the old gods, whether she'd like to or not.

To save herself, Louisa is desperate enough to do whatever it takes—even if it means returning to Coldthistle House and striking another deal with Mr. Morningside. To uphold her end of the bargain, Louisa will have to rejoin his supernatural staff to venture to a gateway between worlds, a place of legend: the Tomb of Ancients. But, as always, there's a catch…

May 21st
Amelia Westlake Was Never Here by Erin Gough (Little, Brown)
Harriet Price is the perfect Rosemead student: wealthy, smart, over-achieving. Will Everhart, on the other hand, is a social-justice warrioris Amelia Westlake?—and between the two girls, how long can they keep their secret? And how far will they go to really make a difference?

Award-winning Australian author Erin Gough's Amelia Westlake Was Never Here is the timely story of two girls fighting back against power and privilege—and possibly falling in love while they're at it.
Missing, Presumed Dead by Emma Berquist (Greenwillow Books)
When eighteen-year-old Lexi foresees the brutal murder of a girl outside a club in downtown L.A., she is powerless to stop it. But when the girl's ghost appears, seeking vengeance, Lexi is swept into a dangerous search that could put her directly in the path of a serial killer. From the author of Devils Unto Dust, this fast-paced and literary thriller will haunt fans of Maureen Johnson's Truly Devious and Karen M. McManus's One of Us Is Lying.

With a touch, Lexi can sense how and when someone will die. Some say it's a gift. But to Lexi it's a curse—one that keeps her friendless and alone. All that changes when Lexi foresees the violent death of a young woman, Jane, outside a club. But Jane doesn't go to the afterlife quietly. Her ghost remains behind, determined to hunt down her murderer, and she needs Lexi's help. In life, Jane was everything Lexi is not—outgoing, happy, popular. But in death, all Jane wants is revenge. Lexi will do anything to help Jane, to make up for the fact that she didn't—couldn't—save Jane's life, and to keep this beautiful ghost of a girl by her side for as long as possible.

Emma Berquist's second novel is a haunting and atmospheric murder mystery that tackles themes of depression, loneliness, love, and identity. This high-concept novel is for fans of Holly Black's The Coldest Girl in Coldtown and Tahereh Mafi's Shatter Me series.
Keep This To Yourself by Tom Ryan (Albert Whitman)
It's been a year since the Catalog Killer terrorized the sleepy seaside town of Camera Cove, killing four people before disappearing without a trace. Like everyone else in town, eighteen-year-old Mac Bell is trying to put that horrible summer behind him—easier said than done since Mac's best friend Connor was the murderer's final victim. But when he finds a cryptic message from Connor, he's drawn back into the search for the killer—who might not have been a random drifter after all. Now nobody—friends, neighbors, or even the sexy stranger with his own connection to the case—is beyond suspicion. Sensing that someone is following his every move, Mac struggles to come to terms with his true feelings towards Connor while scrambling to uncover the truth.
Girl Gone Viral by Arvin Ahmadi (Viking)
The inventive and hauntingly timely story of a seventeen-year-old coder's catapult to stardom, reminiscent of The Social Network with a Ready Player One twist.

For seventeen-year-old Opal Hopper, code is magic. She builds entire worlds from scratch: Mars craters, shimmering lakes, any virtual experience her heart desires.

But she can't code her dad back into her life. When he disappeared after her tenth birthday, leaving only a cryptic note, Opal tried desperately to find him. And when he never turned up, she enrolled at a boarding school for technical prodigies and tried to forget.

Until now. Because WAVE, the world's biggest virtual reality platform, has announced a contest where the winner gets to meet its billionaire founder. The same billionaire who worked closely with Opal's dad. The one she always believed might know where he went. The one who maybe even murdered him.

What begins as a small data hack to win the contest spirals out of control when Opal goes viral, digging her deeper into a hole of lies, hacks, and manipulation. How far will Opal go for the answers--or is it the attention--she's wanted for years?
Bright Burning Stars by A.K. Small (Algonquin)
Best friends Marine Duval and Kate Sanders have trained at the Paris Opera Ballet School since childhood, where they've formed an inseparable bond forged by respective family tragedies and a fierce love for dance. When the body of a student is found in the dorms just before the start of their final year, Marine and Kate begin to ask themselves what they would do to win the ultimate prize: to be the one girl selected to join the Opera's prestigious corps de ballet. Would they die? Cheat? Seduce the most talented boy in the school, dubbed the Demigod, hoping his magic would make them shine, too? Neither girl is sure.

But then Kate gets closer to the Demigod, even as Marine has begun to capture his heart. And as selection day draws near, the competition—for the prize, for the Demigod—becomes fiercer, and Marine and Kate realize they have everything to lose, including each other.

In Bright Burning Stars, debut author A. K. Small pens a stunning, propulsive story about girls at their physical and emotional extremes, the gutting power of first love, and what it means to fight for your dreams.
There's No Place Like Here by Christina June (Blink)
Ashlyn Zanotti has big plans for the summer. She's just spent a year at boarding school and can't wait to get home. But when Ashlyn's father is arrested for tax evasion and her mother enters a rehab facility for "exhaustion," a.k.a. depression, her life is turned upside down.

The cherry on top? Ashlyn's father sends her to work with a cousin she doesn't even know at a rustic team-building retreat center in the middle of nowhere. A self-proclaimed "indoor girl," not even Ash's habit of leaving breadcrumb quotes—inspirational sayings she scribbles everywhere—can help her cope.

With a dangerously careless camp manager doling out grunt work, an overbearing father trying to control her even from prison, and more than a little boy drama to struggle with, the summer is full of challenges. And Ashlyn must make the toughest decision of her life: keep quiet and follow her dad's marching orders, or find the courage to finally stand up to her father to have any hope of finding her way back home.
Symptoms of a Heartbreak by Sona Charaipotra (Imprint)
Fresh from med school, sixteen-year-old medical prodigy Saira arrives for her first day at her new job: treating children with cancer. She's always had to balance family and friendships with her celebrity as the Girl Genius—but she's never had to prove herself to skeptical adult co-workers while adjusting to real life-and-death stakes. And working in the same hospital as her mother certainly isn't making things any easier.

But life gets complicated when Saira finds herself falling in love with a patient: a cute teen boy who's been diagnosed with cancer. And when she risks her brand new career to try to improve his chances, it could cost her everything.

It turns out "heartbreak" is the one thing she still doesn't know how to treat.
The Boy Next Door by Tiffany Schmidt (Amulet)
This is the second title in a paperback original series about a girl whose classic literary crushes manifest in real life, this time told from Rory Campbell's point of view and inspired by the timeless classic Little Women. Rory likes Toby, but Toby likes Rory's sister Merrilee, even though Merrilee is already dating Toby's friend Fielding—and it's all about to get even more complicated at Reginald R. Hero High . . . where our leading ladies' romantic fantasies come true, often with surprising consequences. Perfect for younger readers of YA or older readers of middle grade, this squeaky-clean series is sure to charm any reader who's ever had a book boyfriend of her own.
Kingsbane by Claire Legrand (Sourcebooks Fire)
Rielle Dardenne has been anointed Sun Queen, but her trials are far from over. The Gate keeping the angels at bay is falling. To repair it, Rielle must collect the seven hidden castings of the saints. Meanwhile, to help her prince and love Audric protect Celdaria, Rielle must spy on the angel Corien — but his promises of freedom and power may prove too tempting to resist. Centuries later, Eliana Ferracora grapples with her new reality: She is the Sun Queen, humanity's long-awaited savior. But fear of corruption — fear of becoming another Rielle — keeps Eliana's power dangerous and unpredictable. Hunted by all, racing against time to save her dying friend Navi, Eliana must decide how to wear a crown she never wanted — by embracing her mother's power, or rejecting it forever.
Going Off-Script by Jen Wilde (Swoon Reads)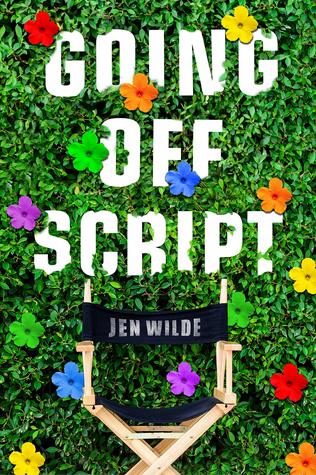 A TV writer's room intern must join forces with her crush to keep her boss from ruining a lesbian character in this diverse contemporary YA romance from the author of Queens of Geek.

Seventeen-year-old Bex is thrilled when she gets an internship on her favorite tv show, Silver Falls. Unfortunately, the internship isn't quite what she expected... instead of sitting in a crowded writer's room volleying ideas back and forth, Production Interns are stuck picking up the coffee.

Determined to prove her worth as a writer, Bex drafts her own script and shares it with the head writer―who promptly reworks it and passes it off as his own! Bex is understandably furious, yet...maybe this is just how the industry works? But when they rewrite her proudly lesbian character as straight, that's the last straw! It's time for Bex and her crush to fight back.

Jen Wilde's newest novel is both a fun, diverse love story and a very relevant, modern take on the portrayal of LGBT characters in media.
Happily and Madly by Alexis Bass (Tor Teen)
Alexis Bass' Happily and Madly is a mature, twisty, compulsively readable YA suspense novel about a young girl who embraces a fate bound in love and mystery.

Maris Brown has been told two things about her destiny:

1. She will fall happily and madly in love.
2. She could be dead before she turns eighteen.

The summer before that fateful birthday, Maris is in the wealthy beach town of Cross Cove with her estranged father and his new family--and the infamous Duvals. Since the youngest member of the Duval family, Edison, is back from college and back in the arms of Maris's new stepsister, her summer looks to be a long string of lazy days on the Duval's lush beach.

But Edison is hiding something. And the more Maris learns about him, the more she's given signs that she should stay as far away from him as possible. As wrong as it is, Maris is drawn to him. Around Edison, she feels truly alive and she's not willing to give that up. Even if it means a collision course with destiny.
We Are the Perfect Girl by Ariel Kaplan (Knopf)
This witty, warm-hearted retelling of Cyrano de Bergerac is a love letter to female friendship. Perfect for Stephanie Perkins fans, and anyone who's ever thought of trying on a new identity to impress a guy.

Aphra Brown is bold and outgoing. Her best friend, Bethany, is achingly beautiful. Individually, they could both do a little better in the self-esteem department, but together? Together, they have what it takes to win over Greg D'Agostino, a proverbial "ten," who happens to be fluent in six languages--seven if you count the language of smoldering gazes . . .
What begins as an honest mistake turns into an elaborate deception, wherein Bethany goes on dates with Greg while Aphra coaches her on what to say, and texts him in the guise of Bethany, trying and failing, all the while, to tamp down her own hopeless crush. It's only a matter of time before things come crashing down. The question is: What will happen when Greg finds out? And can Aphra and Bethany's friendship survive the fallout?
From the author of We Regret to Inform You comes a witty, warm-hearted exploration of love in all its forms, and a cris-de-coeur for self-acceptance when the pressure to be perfect is overwhelming.
The Bone Charmer by Breeana Sheilds (Page Street)
In Saskia's world, bones are the source of all power. They tell the future, reveal the past, and expose secrets in the present. Each village has a designated seer who performs readings for the townsfolk, and in Midwood, the Bone Charmer is Saskia's mother.

On the day of her kenning—a special bone reading that determines the apprenticeships of all seventeen-year-olds—Saskia's worst fears come true. She receives an assignment to train as a Bone Charmer, like her mother, and even worse, a match-making reading that pairs her with Bram—a boy who has suspicious tattoos that hint of violence.

Saskia knows her mother saw multiple paths for her, yet chose one she knew Saskia wouldn't want. Their argument leads to a fracture in one of the bones. Broken bones are always bad luck, but this particular set of bones have been infused with extra magic, and so the break has devastating consequences—Saskia's future has split as well. Now she will live her two potential paths simultaneously. Only one future can survive. And Saskia's life is in danger in both.
The Pursuit of Miss Heartbreak Hotel by Monique Bonneau (Henry Holt)
Two teen girls, once best friends but now estranged, share an electric connection that is rekindled—and tested—in their common struggle with identity, sexuality, and the undeniable necessity to confront their emerging selves head-on.
It's senior year and Lucy Butler has fallen into a comfortable rhythm; she's captain of the track team, a sarcastic introvert, and the second favorite child at home. She has her life completely planned out: she knows her friends, her future college major, and her crush, the unattainable Ms. Hayes.

But when Lu reconnects with her childhood best friend, Eve, in the girls' bathroom and comforts her after a pregnancy scare, all attachments to Ms. Hayes fall off. Lu and Eve have a chemistry that's fierce and undeniable, and pretty soon they're closer than they have been in years. But is this what former best friends reconnecting feels like, or is it more?
In the chaotic aftermath of graduation, Lu and Eve will have to let everything they knew about love and life go... or risk missing out on their last chance to be carefree teens.
May 28th
I Wish You All The Best by Mason Deaver (Scholastic)
When Ben DeBacker tries to come out to their parents as non-binary, their life comes to a screeching halt as they're thrown out of their home. Struggling with an anxiety disorder compounded by their parents' rejection, they find a new home with their estranged sister Hannah, and a new school.

But attempts to survive the last half of senior year unnoticed are thwarted when Nathan Allan, a funny and charismatic fellow student, decides to take Ben under his wing. As Ben and Nathan's friendship grows, feelings begin to change, and what starts as a disaster looks like it might just be a chance to start a happier new life, and find first love.
I Love You So Mochi by Sarah Kuhn (Scholastic)
Kimi Nakamura loves a good fashion statement. She's obsessed with transforming everyday ephemera into Kimi Originals: bold outfits that make her and her friends feel brave, fabulous, and like the Ultimate versions of themselves. But her mother sees this as a distraction from working on her portfolio paintings for the prestigious fine art academy where she's been accepted for college. So when a surprise letter comes in the mail from Kimi's estranged grandparents, inviting her to Kyoto for spring break, she seizes the opportunity to get away from the disaster of her life.

When she arrives in Japan, she loses herself in Kyoto's outdoor markets, art installations, and cherry blossom festival--and meets Akira, a cute med student who moonlights as a costumed mochi mascot. What begins as a trip to escape her problems quickly becomes a way for Kimi to learn more about the mother she left behind, and to figure out where her own heart lies.
The Wise and the Wicked by Rebecca Podos (Balzer + Bray)
From the Lambda Literary Award–winning author of Like Water comes a lush, dark, and unforgettable contemporary fantasy about a girl in a family of women with a rare power: to see the moment in the future when they are to die.

"For small creatures such as we, the vastness is bearable only through love." —Carl Sagan

Ruby Chernyavsky has been told the stories since she was a child: The women in her family, once possessed of great magical abilities to remake lives and stave off death itself, were forced to flee their Russian home for America in order to escape the fearful men who sought to destroy them. Such has it always been, Ruby's been told, for powerful women. Today, these stories seem no more real to Ruby than folktales, except for the smallest bit of power left in their blood: when each of them comes of age, she will have a vision of who she will be when she dies—a destiny as inescapable as it is inevitable. Ruby is no exception, and neither is her mother, although she ran from her fate years ago, abandoning Ruby and her sisters. It's a fool's errand, because they all know the truth: there is no escaping one's Time.

Until Ruby's great-aunt Polina passes away, and, for the first time, a Chernyavsky's death does not match her vision. Suddenly, things Ruby never thought she'd be allowed to hope for—life, love, time—seem possible. But as she and her cousin Cece begin to dig into the family's history to find out whether they, too, can change their fates, they learn that nothing comes without a cost. Especially not hope.

From Lambda Literary Award–winning author Rebecca Podos comes a lush, dark, and unforgettable contemporary fantasy—a story of the power of the past to shape our futures, and the courage it takes to change them.
Stepsister by Jennifer Donnelly (Scholastic)
A startling, fiercely feminist re-imagining of Cinderella from the bestselling, award-winning author Jennifer Donnelly.

Isabelle should be blissfully happy – she's about to win the handsome prince. Except Isabelle isn't the beautiful girl who lost the glass slipper and captured the prince's heart. She's the ugly stepsister who's cut off her toes to fit into Cinderella's shoe ... which is now filling with blood.

When the prince discovers Isabelle's deception, she is turned away in shame. It's no more than she deserves: she is a plain girl in a world that values beauty; a feisty girl in a world that wants her to be pliant.

Isabelle has tried to fit in. To live up to her mother's expectations. To be like her stepsister. To be sweet. To be pretty. One by one, she has cut away pieces of herself in order to survive a world that doesn't appreciate a girl like her. And that has made her mean, jealous, and hollow.

Until she gets a chance to alter her destiny and prove what ugly stepsisters have always known: it takes more than heartache to break a girl.

Evoking the darker, older versions of the Cinderella story, bestselling author Jennifer Donnelly shows us that ugly is in the eye of the beholder, and uses her trademark wit and wisdom to send an overlooked character on a journey toward empowerment, redemption, and a new definition of beauty.
Switchback by Danika Stone (Swoon Reads)
Ashton Hamid knows everything about gaming. His D&D battles are epic; the video game tournaments he organizes, multi-day tests of endurance with players around the world. Real life, however, is a different matter. So when he and his best friend—outspoken "A" student (and social outcast) Vale Shumway—head out on a camping trip to Waterton Lakes National Park with their Phys. Ed. class, Ash figures it'll be two days of bug bites, bad food, and inside jokes.

Instead, the two friends find themselves in a fight for survival.

An unexpected October snowstorm separates Ash and Vale from the rest of their class. By the time the teens realize they've missed the trail, they have wandered deep into the Canadian Rockies. Lost in the wilderness and hunted by deadly predators, their only hope is to work together. But with Vale's limited supplies and Ash's inexperience, can the best friends stay alive long enough to find their way back to civilization?
These Witches Don't Burn by Isabel Stirling (Razorbill)
Hannah's a witch, but not the kind you're thinking of. She's the real deal, an Elemental with the power to control fire, earth, water, and air. But even though she lives in Salem, Massachusetts, her magic is a secret she has to keep to herself. If she's ever caught using it in front of a Reg (read: non-witch), she could lose it. For good. So, Hannah spends most of her time avoiding her ex-girlfriend (and fellow Elemental Witch) Veronica, hanging out with her best friend, and working at the Fly by Night Cauldron selling candles and crystals to tourists, goths, and local Wiccans.

But dealing with her ex is the least of Hannah's concerns when a terrifying blood ritual interrupts the end-of-school-year bonfire. Evidence of dark magic begins to appear all over Salem, and Hannah's sure it's the work of a deadly Blood Witch. The issue is, her coven is less than convinced, forcing Hannah to team up with the last person she wants to see: Veronica.

While the pair attempt to smoke out the Blood Witch at a house party, Hannah meets Morgan, a cute new ballerina in town. But trying to date amid a supernatural crisis is easier said than done, and Hannah will have to test the limits of her power if she's going to save her coven and get the girl, especially when the attacks on Salem's witches become deadlier by the day.

Isabel Sterling's delightful, suspenseful debut is equal parts sweet romance and thrilling mystery. With everything she loves on the line, Hannah must confront this murderous villain before her coven--and any chance she has with the new girl--is destroyed.
The Voice in my Head by Dana L. Davis (Harlequin Teen)
From the author of Tiffany Sly Lives Here Now comes an unforgettable novel about facing the impossible, dealing with family chaos--and making sense of everything you are.For Indigo Philips, life has always been her and her identical twin--Violet. The perfectly dressed, gentle, popular sister. But now Violet is terminally ill and, in a few hours, plans to die on her own terms via medically assisted suicide. Even though she and Violet have drifted apart lately, Indigo doesn't know how to face life without the only person who really understands her. Until suddenly she hears a mysterious voice claiming to be God, insisting that if she takes Violet to a remote rock formation in the Arizona desert, her sister will live.Indigo is sure she's losing it. But Violet agrees to go--if their incredibly dysfunctional family accompanies them on their trek from Seattle to Arizona. Indigo can barely be in the same zip code as her distant mother and controlling big sister, much less keep the peace on a road trip. Speaking her mind is the only way she can deal. But between facing senseless mishaps and strange lodgings, and meeting even stranger folks along the way, Indigo will learn shocking things about those she thought she knew too well. When a sequence of wrenching secrets detonates, Indigo must figure out how to come to terms with her sister, her family...and the voice in her head.

The Kingdom by Jess Rothenberg (Henry Holt)
Welcome to the Kingdom… where 'Happily Ever After' isn't just a promise, but a rule.

Glimmering like a jewel behind its gateway, The Kingdom™ is an immersive fantasy theme park where guests soar on virtual dragons, castles loom like giants, and bioengineered species—formerly extinct—roam free.

Ana is one of seven Fantasists, beautiful "princesses" engineered to make dreams come true. When she meets park employee Owen, Ana begins to experience emotions beyond her programming including, for the first time… love.

But the fairytale becomes a nightmare when Ana is accused of murdering Owen, igniting the trial of the century. Through courtroom testimony, interviews, and Ana's memories of Owen, emerges a tale of love, lies, and cruelty—and what it truly means to be human.
Dev1at3 by Jay Kristoff (Knopf)
Lemon Fresh has seen better days.
After the climactic battle in Babel, she finds herself separated from Ezekiel and Cricket in the wastelands. Lemon's abilities to manipulate electricity mark her as a deviate, and deadly corporate operatives are hunting her to use as a weapon in the war between BioMaas Incorporated and Daedelus Technologies. Instead, Lemon finds herself falling in with a group of fellow deviates—a band of teenagers with astonishing abilities, led by an enigmatic figure known as the Major, who may hold the secrets to Lemon's past.

Meanwhile, Cricket finds himself in possession of the puritanical Brotherhood, a religious cult set for a head-on collision with the Major and his band. Searching for Lemon, Ezekiel finds a strange ally in an old enemy, and uncovers a plot that may see him reunited with his beloved Ana.

And inside Babel, a remade Eve hatches a plan to bring an end to the world.