April 2nd
Since We Last Spoke by Brenda Rufener (HarperTeen)
When true love is shattered by tragedy—how much would you risk to save it all?

When Aggi Frank and Max Granger finally admitted their feelings for each other last December, it felt like love was beautiful and endless... until it wasn't.

A fatal car accident involving their older siblings throws their lives into sudden chaos. And with a restraining order now in place between the two bitter households, Aggi and Max's love runs cold. Being together again seems like a distant fantasy, even though they share the same driveway.

Still, Plum Lake is a small town, and staying apart can't last forever. Aggi and Max eventually reunite at a lake-house party hosted by a mutual friend and break the ice after a year of silence. But just as they begin to rebuild their relationship, the unthinkable happens when Aggi's little sister, Grace, flees from home after their father spirals into a fit of rage. With a support system of friends close by, Aggi and Max must confront each other and their families in the hopes of mending all the broken pieces.
You'd Be Mine by Erin Hahn (Wednesday Books)
Annie Mathers is America's sweetheart and heir to a country music legacy full of all the things her Gran warned her about. Superstar Clay Coolidge is most definitely going to end up one of those things.

But unfortunately for Clay, if he can't convince Annie to join his summer tour, his music label is going to drop him. That's what happens when your bad boy image turns into bad boy reality. Annie has been avoiding the spotlight after her parents' tragic death, except on her skyrocketing YouTube channel. Clay's label wants to land Annie, and Clay has to make it happen.

Swayed by Clay's undeniable charm and good looks, Annie and her band agree to join the tour. From the start fans want them to be more than just tour mates, and Annie and Clay can't help but wonder if the fans are right. But if there's one part of fame Annie wants nothing to do with, it's a high-profile relationship. She had a front row seat to her parents' volatile marriage and isn't interested in repeating history. If only she could convince her heart that Clay, with his painful past and head over heels inducing tenor, isn't worth the risk.
The Princess and the Fangirl by Ashley Poston
(Quirk Books)
The Prince and the Pauper gets a modern makeover in this adorable, witty, and heartwarming young adult novel set in the Geekerella universe by national bestselling author Ashley Poston.

Imogen Lovelace is an ordinary fangirl on an impossible mission: save her favorite character, Princess Amara, from being killed off from her favorite franchise, Starfield. The problem is, Jessica Stone—the actress who plays Princess Amara—wants nothing more than to leave the intense scrutiny of the fandom behind. If this year's ExcelsiCon isn't her last, she'll consider her career derailed.

When a case of mistaken identity throws look-a-likes Imogen and Jess together, they quickly become enemies. But when the script for the Starfield sequel leaks, and all signs point to Jess, she and Imogen must trade places to find the person responsible. That's easier said than done when the girls step into each other's shoes and discover new romantic possibilities, as well as the other side of intense fandom. As these "princesses" race to find the script-leaker, they must rescue themselves from their own expectations, and redefine what it means to live happily ever after.
Defy the Fates by Claudia Gray (Little, Brown)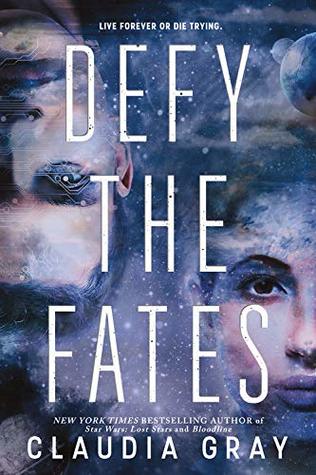 The stunning finale to the Defy the Stars trilogy from the New York Times bestselling author of Star Wars: Lost Stars and Bloodline.

Hunted and desperate.

Abel only has one mission left that matters: save the life of Noemi Vidal. To do that, he not only has to escape the Genesis authorities, he also must face the one person in the galaxy who still has the means to destroy him. Burton Mansfield's consciousness lives on, desperate for a home, and Abel's own body is his last bargaining chip.

Alone in the universe.

Brought back from the brink of death, Noemi Vidal finds Abel has not only saved her life, but he's made her into something else, something more. Not quite mech, yet not quite human any longer, Noemi must find her place in a universe where she is utterly unique, all while trying to create a world where anyone--even a mech--can be free.

The final battle between Earth and the colony planets is here, and there's no lengths to which Earth won't go to preserve its domination over all humanity. But together, the universe's most advanced mech and its first human-mech hybrid might have the power to change the galaxy for good.
The Red Scrolls of Magic by Cassandra Clare and Wesley Chu (Margaret McElldry Books)
From #1 New York Times bestseller Cassandra Clare and Wesley Chu comes the first book in a new trilogy featuring the centuries-old High Warlock Magnus Bane and Alec Lightwood after they survive the Mortal War.

Magnus Bane, a centuries old High Warlock, has taken possession of one of the great relics of the supernatural world, a powerful spell book of dark magic known as The Book of the White and there are many who want to claim it for themselves.

After the Mortal War where the part-human and part-angel Shadowhunters teamed with the part human-demon Downworlders to fight against the incursion of an army of demons, Magnus and his new lover, the mortal Alec Lightwood celebrate their survival and victory by escaping the supernatural battlefield of New York City by touring the world, but the world won't leave them alone.

The first adult novel set within #1 New York Times bestselling author Cassandra Clare's Shadowhunter series, The Lost Book of the White, written with award-winning science fiction author Wesley Chu, is a fantasy thriller that will give new readers a great way to enter the Shadowhunters world and give the millions of readers across the globe answers they've been looking for in this start of The Eldest Curses trilogy.
A Sky Without Stars by Jessica Brody and Joanne Rendell (Simon Pulse)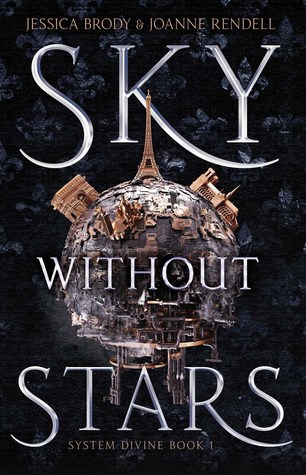 In the tradition of The Lunar Chronicles, this sweeping reimagining of Les Misérables tells the story of three teens from very different backgrounds who are thrown together amidst the looming threat of revolution on the French planet-colony of Laterre.

A thief.
An officer.
A guardian.

Three strangers, one shared destiny . . .

When the Last Days came, the planet of Laterre promised hope. A new life for a wealthy French family and their descendants. But five hundred years later, it's now a place where an extravagant elite class reigns supreme; where the clouds hide the stars and the poor starve in the streets; where a rebel group, long thought dead, is resurfacing.

Whispers of revolution have begun—a revolution that hinges on three unlikely heroes…

Chatine is a street-savvy thief who will do anything to escape the brutal Regime, including spy on Marcellus, the grandson of the most powerful man on the planet.

Marcellus is an officer—and the son of a renowned traitor. In training to take command of the military, Marcellus begins to doubt the government he's vowed to serve when his father dies and leaves behind a cryptic message that only one person can read: a girl named Alouette.

Alouette is living in an underground refuge, where she guards and protects the last surviving library on the planet. But a shocking murder will bring Alouette to the surface for the first time in twelve years…and plunge Laterre into chaos.

All three have a role to play in a dangerous game of revolution—and together they will shape the future of a planet.
We Were Beautiful by Heather Hepler (Blink)
It's been a year since fifteen-year-old Mia Hopkins was in the car crash that killed her older sister and left her terribly scarred. The doctors tell her she was lucky to survive. Her therapist says it will take time to heal. The police reports claim there were trace amounts of alcohol in her bloodstream. But no matter how much she tries to reconstruct the events of that fateful night, Mia's memory is spotty at best. She's left with accusations, rumors, and guilt so powerful it could consume her.
As the rest of Mia's family struggles with their own grief, Mia is sent to New York City to spend the summer with a grandmother she's never met. All Mia wants to do is hide from the world, but instead she's stuck with a summer job in the bustling kitchens of the cafe down the street. There she meets Fig--blue-haired, friendly, and vivacious--who takes Mia under her wing. As Mia gets to know Fig and her friends--including Cooper, the artistic boy who is always on Mia's mind--she realizes that she's not the only one with a painful past.

Over the summer, Mia begins to learn that redemption isn't as impossible as she once thought, but her scars inside run deep and aren't nearly so simple to heal ... especially when Mia finally pieces together her memories of the night Rachel died.

From acclaimed author Heather Hepler comes We Were Beautiful, a poignant young adult novel about tragedy, forgiveness, and love. Perfect for fans of Robyn Schneider and Justina Chen.
The Devouring Gray by Christine Lynn Herman (Disney Hyperion)
After the death of her older sister, seventeen-year-old Violet Saunders finds herself dragged to the hometown her mother fled thirty years ago. Violet may be new to Four Paths, New York, but she soon learns her family isn't. They're one of the revered founding families of the town, where stone bells hang above every doorway and danger lurks in the depths of the woods.

As a descendant of a founding family, Justin Hawthorne's bloodline has protected Four Paths for generations. Their special abilities guard the town from the Gray, a lifeless dimension that lures unsuspecting prey to the brutal monster trapped inside. After Justin fails to inherit his family's powers, his mother is determined to keep this humiliation a secret and banish him from Four Paths once he graduates high school. But Justin can't let go of the future he was promised and the town he swore to protect.

When Violet accidentally wanders into the Gray and unleashes the monster, Justin believes helping her is his last chance to prove he belongs in Four Paths. They must band together with the other descendants of the town's founders to unearth the dark truths behind their families' abilities in order to defeat the monster… before the Gray devours them all.
The Lost by Natasha Preston (Sourcebooks Fire)
It's a fight for survival in this new thriller from Natasha Preston, the #1 YA thriller author of the New York Times bestsellers The Cellar and The Cabin

In the small town of Aurora, teens go missing all the time. But when one of Piper and Hazel's classmates disappears, they become determined to find out the truth of what happened to her.

While investigating, they meet three handsome and rich grad students...who kidnap them. The girls are taken to a building in the middle of a privately-owned forest. The building isn't just designed to keep them locked away—every room is a test in survival. And Piper and Hazel won't give up without a fight.
We Rule t
he Night by Claire Eliza Bartlett (Little, Brown)
Two girls use forbidden magic to fly and fight--for their country and for themselves--in this riveting debut that's part Shadow and Bone, part Code Name Verity.

Seventeen-year-old Revna is a factory worker, manufacturing war machines for the Union of the North. When she's caught using illegal magic, she fears being branded a traitor and imprisoned. Meanwhile, on the front lines, Linné defied her father, a Union general, and disguised herself as a boy to join the army. They're both offered a reprieve from punishment if they use their magic in a special women's military flight unit and undertake terrifying, deadly missions under cover of darkness. Revna and Linné can hardly stand to be in the same cockpit, but if they can't fly together, and if they can't find a way to fly well, the enemy's superior firepower will destroy them--if they don't destroy each other first.

We Rule the Night is a powerful alternate-history fantasy about sacrifice, complicated friendships, and survival despite impossible odds.
Wicked Saints by Emily A. Duncan (Wednesday Books)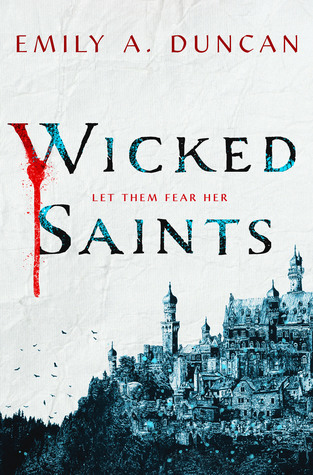 A girl who can speak to gods must save her people without destroying herself.

A prince in danger must decide who to trust.

A boy with a monstrous secret waits in the wings.

Together, they must assassinate the king and stop the war.

In a centuries-long war where beauty and brutality meet, their three paths entwine in a shadowy world of spilled blood and mysterious saints, where a forbidden romance threatens to tip the scales between dark and light. Wicked Saints is the thrilling start to Emily A. Duncan's devastatingly Gothic Something Dark and Holy trilogy.
White Rose by Kip Wilson (Versify)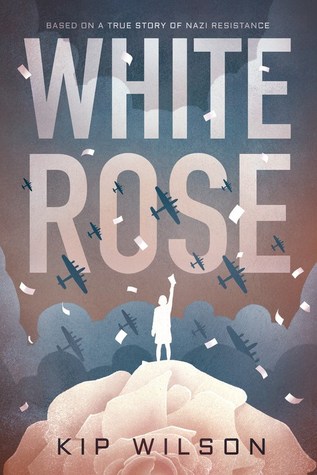 A gorgeous and timely novel based on the incredible story of Sophie Scholl, a young German college student who challenged the Nazi regime during World War II as part of The White Rose, a non-violent resistance group.
Disillusioned by the propaganda of Nazi Germany, Sophie Scholl, her brother, and his fellow soldiers formed the White Rose, a group that wrote and distributed anonymous letters criticizing the Nazi regime and calling for action from their fellow German citizens. The following year, Sophie and her brother were arrested for treason and interrogated for information about their collaborators. This debut novel recounts the lives of Sophie and her friends and highlights their brave stand against fascism in Nazi Germany.
The Center of the Universe by Ria Voros (KCP Loft)
Grace Carter's mother - the celebrity news anchor GG Carter - is everything Grace is not. GG is a star, with a flawless wardrobe and a following of thousands, while Grace - an aspiring astrophysicist - is into stars of another kind. She and her mother have always been in different orbits. Then one day GG is just ... gone. Cameras descend on their house, news shows speculate about what might have happened and Grace's family struggles to find a new rhythm as they wait for answers. While the authorities unravel the mystery behind GG's disappearance, Grace grows closer to her high school's golden boy, Mylo, who has faced a black hole of his own. She also uncovers some secrets from her mother's long-lost past. The more Grace learns, the more she wonders. Did she ever really know her mother? Was GG abducted ... or did she leave? And if she left, why? Author Ria Voros (Nobody's Dog, The Opposite of Geek) reaches for the stars here, deftly combining mystery with a passion for science and themes of mother-daughter bonds, celebrity, first love and best friendship. Facts about astronomy and astrophysics are seamlessly woven into the story and are supplemented by an interview with real-life astrophysicist Elizabeth Tasker, making this the perfect book for readers who love STEM. And even readers who don't have stars in their eyes will love this smart, suspenseful, relatable and literary novel.
Defy Me by Tahereh Mafi (HarperTeen)
The gripping fifth installment in the New York Times, USA Today, and Publishers Weekly bestselling Shatter Me series. Will Juliette's broken heart make her vulnerable to the strengthening darkness within her?

Juliette's short tenure as the supreme commander of North America has been an utter disaster. When the children of the other world leaders show up on her doorstep, she wants nothing more than to turn to Warner for support and guidance. But he shatters her heart when he reveals that he's been keeping secrets about her family and her identity from her—secrets that change everything.

Juliette is devastated, and the darkness that's always dwelled within her threatens to consume her. An explosive encounter with unexpected visitors might be enough to push her over the edge.
Far From Agrabah by Aisha Saeed (Disney Press)
This stunning original novel will tell an all-new story set in the world of the new film, featuring Aladdin and Jasmine. A magic carpet ride full of adventure, suspense, and wonder written by New York Times Bestselling author Aisha Saeed, this story will be a must-read for any Aladdin fans who find themselves drawn into and enchanted by the magical world of Agrabah and beyond.
April 9th
Descendent of the Crane by Joan He (Albert Whitman)
"Tyrants cut out hearts. Rulers sacrifice their own."

Princess Hesina of Yan has always been eager to shirk the responsibilities of the crown, but when her beloved father is murdered, she's thrust into power, suddenly the queen of an unstable kingdom. Determined to find her father's killer, Hesina does something desperate: she engages the aid of a soothsayer—a treasonous act, punishable by death... because in Yan, magic was outlawed centuries ago.

Using the information illicitly provided by the sooth, and uncertain if she can trust even her family, Hesina turns to Akira—a brilliant and alluring investigator who's also a convicted criminal with secrets of his own. With the future of her kingdom at stake, can Hesina find justice for her father? Or will the cost be too high?

In this shimmering Chinese-inspired fantasy, debut author Joan He introduces a determined and vulnerable young heroine struggling to do right in a world brimming with deception.
Through the White Wood by Jessica Leake (HarperTeen)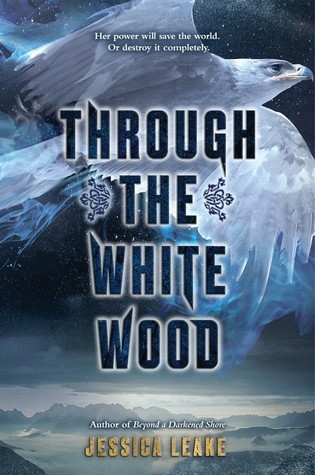 Katya's power to freeze anything she touches has made her an outcast in her isolated village. And when she loses control of her ability, accidentally killing several villagers, she is banished to the palace of the terrifying Prince Sasha in Kiev.

At the castle, though, she is surprised to find that Sasha is just like her—with his own strange talent, the ability to summon fire. Instead of punishment, Sasha offers Katya friendship, and the chance to embrace her power rather than fear it.

But outside the walls of Kiev, Sasha's enemies have organized their own army of people who can control the very earth. Bent on taking over the entire world, they won't stop until they've destroyed everything.

Katya and Sasha are desperate to stop the encroaching army, and together their powers are a fearsome weapon. But as their enemies draw nearer, leaving destruction in their wake, will fire and frost be enough to save the world? Or will they lose everything they hold dear?
The Sword and the Dagger by Robert Cochran (Tor Teen)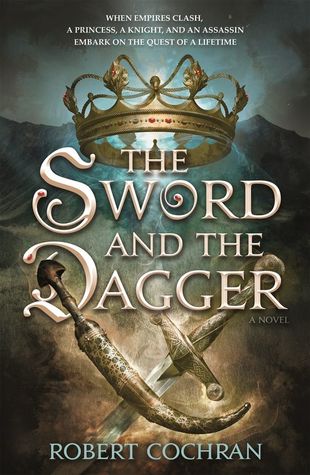 When empires clash,
a Princess, a Knight, and an Assassin
embark on the quest of a lifetime

During the time of the Crusades, an unlikely trio—a Christian princess, her affianced prince, and a Muslim assassin—embarks on a quest to the court of the most fearsome warrior the world has ever known, Genghis Khan.

A rousing tale of adventure and romance about three young people who must grapple with fundamental issues of loyalty, friendship, faith, honor, and courage against the backdrop of conflicts that still resonate today.
Every Moment After by Joseph Moldover (HMH)
Two friends grapple with the longevity of grief and what it means to live in this emotionally complex novel that explores the long-term effects of gun violence and trauma on young adults.
Surviving was just the beginning.

Eleven years after a shooting rocked the small town of East Ridge, New Jersey and left eighteen first graders in their classroom dead, survivors and recent high school graduates Matt Simpson and Cole Hewitt are still navigating their guilt and trying to move beyond the shadow of their town's grief. Will Cole and Matt ever be able to truly leave the ghosts of East Ridge behind? Do they even want to?

As they grapple with changing relationships, falling in love, and growing apart, these two friends must face the question of how to move on—and truly begin living.
The Summer of '69 by Todd Strasser (Candlewick)
Drawing from his teenage years, Todd Strasser's novel revisits a tumultuous era and takes readers on a psychedelically tinged trip of a lifetime.

With his girlfriend, Robin, away in Canada, eighteen-year-old Lucas Baker's only plans for the summer are to mellow out with his friends, smoke weed, drop a tab or two, and head out in his microbus for a three-day happening called the Woodstock Music and Art Fair. But life veers dramatically off track when he suddenly finds himself in danger of being drafted and sent to fight in Vietnam. If that isn't heavy enough, there's also the free-loving (and undeniably alluring) Tinsley, who seems determined to test Lucas's resolve to stay faithful to Robin; a frighteningly bad trip at a Led Zeppelin concert; a run-in with an angry motorcycle gang; parents who appear headed for a divorce; and a friend on the front lines in 'Nam who's in mortal danger of not making it back. As the pressures grow, it's not long before Lucas finds himself knocked so far down, it's starting to look like up to him. When tuning in, turning on, and dropping out is no longer enough, what else is there?
This Book Is Not Yet Rated by Peter Bognanni (Dial)
A smart and funny contemporary YA novel about 17-year-old Ethan who works at the crumbling Green Street Cinema and has to learn, along with his eccentric, dysfunctional work family, that fighting for the thing you love doesn't always turn out like in the movies.

The Green Street Cinema has always been a sanctuary for Ethan. Maybe it's because movies help him make sense of real life, or maybe it's because the cinema is the one place he can go to still feel close to his dad, a film professor who died three years ago. Either way, it's a place worth fighting for, especially when developers threaten to tear it down to build a luxury condos.

They say it's structurally unsound and riddled with health code violations. They clearly don't understand that the crumbling columns and even Brando, the giant rat with a taste for sour patch kids, are a part of the fabric of this place that holds together the misfits and the dreamers of the changing neighborhood the cinema house has served for so many years.

Now it's up to the employees of the Green Street Cinema--Sweet Lou the organist with a penchant for not-so-sweet language; Anjo the projectionist, nicknamed the Oracle for her opaque-but-always-true proclamations; Griffin and Lucas who work the concessions, if they work at all; and Ethan, known as "Wendy," the leader of these Lost Boys--to save the place they love.

It's going to take a movie miracle if the Green Street is going to have a happy ending. And when Raina, Ethan's oldest friend (and possible soul mate?), comes back home from Hollywood where she's been starring in B-movies about time-traveling cats, Ethan thinks that miracle just may have been delivered. But life and love aren't always like the movies. And when the employees of the Green Street ask what happens in the end to the Lost Boys, Ethan has to share three words he's not been ready to say: "they grow up."

This Book Is Not Yet Rated is the story of growing up and letting go and learning that love can come in many different forms and from many different sources like the places that shape us, the people who raise us, the lovers who leave us, and even the heroic rodents who were once our mortal enemies.
In the Key of Nira Ghani by Natasha Deen (Running Kids Press)
A contemporary, coming-of-age story, written by an #OwnVoices author, about a Guyanese girl who must find the balance between her parents' "old world" expectations and traditions while pursuing her dream of being a great trumpeter.

Nira Ghani has always dreamed of becoming a musician. Her Guyanese parents, however, have big plans for her to become a scientist or doctor. Nira's grandmother and her best friend, Emily, are the only people who seem to truly understand her desire to establish an identity outside of the one imposed on Nira by her parents. When auditions for jazz band are announced, Nira realizes it's now or never to convince her parents that she deserves a chance to pursue her passion.

As if fighting with her parents weren't bad enough, Nira finds herself navigating a new friendship dynamic when her crush, Noah, and notorious mean-girl, McKenzie "Mac," take a sudden interest in her and Emily, inserting themselves into the fold. So, too, does Nira's much cooler (and very competitive) cousin Farah. Is she trying to wiggle her way into the new group to get closer to Noah? Is McKenzie trying to steal Emily's attention away from her? As Farah and Noah grow closer and Emily begins to pull away, Nira's trusted trumpet "George" remains her constant, offering her an escape from family and school drama.

But it isn't until Nira takes a step back that she realizes she's not the only one struggling to find her place in the world. As painful truths about her family are revealed, Nira learns to accept people for who they are and to open herself in ways she never thought possible.

A relatable and timely contemporary, coming-of age story, IN THE KEY OF NIRA GHANI explores the social and cultural struggles of a teen in an immigrant household.
Dreaming Darkly by Caitlin Kittredge (Katherine Tegan Books)
Ivy Bloodgood's mother is dead, and she should probably be sad about it. But she isn't. Myra Bloodgood was confusing mix of protective and abusive, a manipulative personality who never told the truth—about where she came from, who Ivy's father was, or why they were living their lives on the run. Now that Ivy has been sent to Darkhaven, an island off the New England coast, to live with a rich uncle she didn't know existed, she is forced to reckon with her mother's past. Ivy can tell right away there are long-held family secrets buried within these walls, but when she wakes up from one of her nightmares covered in someone else's blood, Ivy fears that whatever demons her mother battled while she was alive have come to roost in her own mind. Scared that she can no longer trust what she sees, Ivy seeks the help of a boy who thinks her episodes are connected to the sordid history of Darkhaven—but what they don't know might kill them both. Dreaming Darkly

is an atmospheric, fast-paced page-turner.
Girls on the Verge by Sharon Biggs Waller (Simon and Schuster)
A powerful, timely coming-of-age story about a young woman from Texas who goes on a road trip with two friends to get an abortion, from award-winning author Sharon Biggs Waller.

Camille couldn't be having a better summer. But on the very night she learns she got into a prestigious theater program, she also finds out she's pregnant. She definitely can't tell her parents. And her best friend, Bea, doesn't agree with the decision Camille has made.

Camille is forced to try to solve her problem alone . . . and the system is very much working against her. At her most vulnerable, Camille reaches out to Annabelle Ponsonby, a girl she only barely knows from the theater. Happily, Annabelle agrees to drive her wherever she needs to go. And in a last-minute change of heart, Bea decides to come with.

Girls on the Verge is an incredibly timely novel about a woman's right to choose. Sharon Biggs Waller brings to life a narrative that has to continue to fight for its right to be told, and honored.
When Summer Ends by Jessica Pennington (Tor Teen)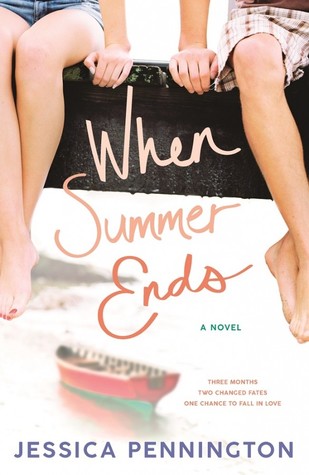 Olivia Henry's summer plans included vacation with her long-time boyfriend and a killer internship at a local magazine. Instead, she gets dumped and finds herself working at River Depot, a local tourist trap renting canoes to vacationers. Not exactly what indoors-inclined Olivia had in mind for the summer. When Olivia's flighty, estranged mother resurfaces with big news and a changed fate, Olivia decides to ditch plans and leave summer to chance. Soon she's surprised just how much she enjoys River Depot, the great outdoors, and her new co-worker.

Aiden Emerson was Riverton's star pitcher. Until the last day of junior year when he quit the team without explanation. Aiden isn't looking forward to summer at his parents' shop, but maybe something—or someone—new is exactly what he needs to figure out who he is without baseball. When things don't go as planned, sometimes you have to let fate intervene.

Every summer adventure and stolen kiss is just a coin-flip away in this heartfelt journey to love and self-discovery from the author of Love Songs & Other Lies.
Love & Other Curses by Michael Thomas Ford (HarperTeen)
The Weyward family has been haunted by a curse for generations—if a Weyward falls in love before their seventeenth birthday, the person they love dies. Sam doesn't plan to fall for anyone in the nine weeks before his birthday. He'll spend his time working at the Eezy-Freeze with his dad; cooking up some midsummer magic with his grandmother, great-grandmother, and great-great-grandmother (the Grands); and experimenting with drag with the help of the queens at the Shangri-La, the local gay club. But when a new guy comes to town, Sam finds himself in trouble when they strike up a friendship that might be way more than that.

As Sam's birthday approaches and he still hasn't quite fallen in love, the curse seems to get more powerful and less specific about who it targets. A mysterious girl Sam talks to on the phone late at night and a woman he's only seen in a dream might have the answers he's been looking for—but time is running out to save the people he cares about.
How to Make Friends With the Dark by Kathleen Glasgow (Delacorte)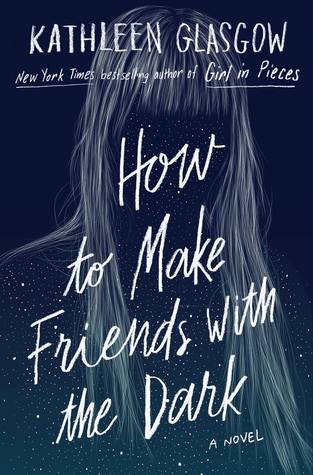 Here is what happens when your mother dies.

It's the brightest day of summer and it's dark outside. It's dark in your house, dark in your room, and dark in your heart. You feel like the darkness is going to split you apart.

That's how it feels for Tiger. It's always been Tiger and her mother against the world. Then, on a day like any other, Tiger's mother dies. And now it's Tiger, alone.

Here is how you learn to make friends with the dark.
In The Neighbourhood of True by Susan Kaplan Carlton (Algonquin)
After her father's death, Ruth Robb and her family transplant themselves in the summer of 1958 from New York City to Atlanta—the land of debutantes, sweet tea, and the Ku Klux Klan. In her new hometown, Ruth quickly figures out she can be Jewish or she can be popular, but she can't be both. Eager to fit in with the blond girls in the "pastel posse," Ruth decides to hide her religion. Before she knows it, she is madly in love with the handsome and charming Davis, and he loves her—or what he knows of her—back.

Does it matter that Ruth's mother makes her attend services at the local synagogue every week? Not as long as nobody outside her family knows the truth. At temple Ruth meets Max, who is serious and intense about the fight for social justice, and now she is caught between two worlds, two religions, and two boys. But when a violent hate crime brings the different parts of Ruth's life into sharp conflict, she is forced to stand for what she believes.

In the Neighborhood of True tells a story of love, loyalty, and the price of fitting in or speaking out.
April 16th
Last Girl Lied To by Laurie Elizabeth Flynn (Imprint)
Seventeen-year-old Fiona doesn't remember anything important about the night her best friend Trixie disappeared. They were at an end-of-summer party and left at the same time. Nothing out of the ordinary happened at that party.

At least, that's what she tells everybody.

But when the police find what Trixie left at the beach and her disappearance is ruled a suicide, Fiona is the only one who believes Trixie isn't really dead—and she's determined to find out why Trixie wants everyone to think she is.

So she turns to Jasper, Trixie's former friend-with-benefits and the only other person who knew her at all, to search for the truth. But the closer Fiona gets to finding out what happened—and the closer she gets to Jasper— the more she realizes that she might not have known her best friend at all. And Fiona is about to learn that what she did at that party has consequences heavier than she ever imagined.

Told in alternating flashbacks between the past and the present day, Last Girl Lied To is the story of a friendship wherein what was never said speaks louder than words. Fiona has to decide how much secrets really weigh— and if discovering Trixie's is worth giving up her own.
The Raven's Tale by Cat Winters (Amulet Books)
Seventeen-year-old Edgar Poe counts down the days until he can escape his foster family—the wealthy Allans of Richmond, Virginia. He hungers for his upcoming life as a student at the prestigious new university, almost as much as he longs to marry his beloved Elmira Royster. However, on the brink of his departure, all his plans go awry when a macabre Muse named Lenore appears to him. Muses are frightful creatures that lead Artists down a path of ruin and disgrace, and no respectable person could possibly understand or accept them. But Lenore steps out of the shadows with one request: "Let them see me!"
Earth to Charlie by Justin Olsen (Simon and Schuster)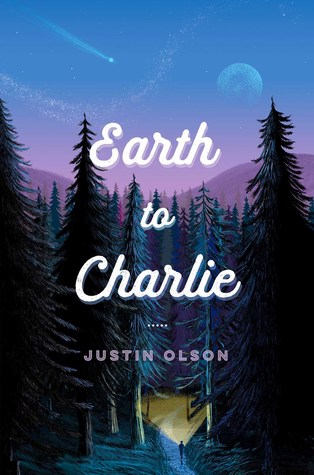 A high school outcast spends his life hoping to be abducted by aliens in this funny, quirky novel about finding your footing in a world that sometimes feels like Mars.

Convinced his mother has been abducted by aliens, Charlie Dickens spends his nights with an eye out for UFOs, hoping to join her. After all, she said the aliens would come back for him. Charlie will admit that he doesn't have many reasons to stick around; he doesn't get along well with his father, he's constantly bullied at school and at work, and the only friend he has is his 600-pound neighbor Geoffrey, and Geoffrey's three-legged dog, Tickles.

Then Charlie meets popular, easy-going Seth, who shows

him what real friendship is all about. For once, he finds himself looking around at the life he's built, rather than looking up. But sooner than he expected, Charlie has to make a decision: should he stay or should he go?
Nyxia Uprising by Scott Reintgen (Crown Books for Young Readers)
In the highly anticipated Nyxia Triad series finale, Emmett and the Genesis team must join forces with a surprising set of allies if they're ever to make it home alive.

Desperate to return home to Earth and claim the reward Babel promised, Emmett and the Genesis team join forces with the Imago. Babel's initial attack left their home city in ruins, but that was just part of the Imago's plan. They knew one thing Babel didn't. This world is coming to an end.

Eden's two moons are on a collision course no one can prevent. After building eight secret launch stations, the Imago hoped to lure Babel down to their doomed planet as they left it behind. A perfect plan until the Genesis team's escape route was destroyed.

Now the group must split up to survive the hostile terrain and reach another launch station. As both sides struggle for the upper hand, the fight leads inevitably back into space, where Emmett, his crewmates, and their new allies will fight one final battle for control of the Genesis ships. Win this time, and they'll survive Babel's twisted game once and for all. As the Imago world falls, this is the last chance to rise.
The Exalted by Kaitlyn Sage Patterson (Inkyard Press)
Since the founding of the Empire, Alskad has been ruled by the singleborn…but the new heir to the throne carries a secret that will change everything.

When an assassin's bullet takes the life of Queen Runa and allows an impostor to steal the throne, Bo Trousillion is forced to flee the empire that is his birthright. With few choices left and burdened with a secret that could disinherit him, Bo pursues an alliance with Noriava, the Queen of Denor, but the devious royal ensnares him in a trap and demands a huge price for her aid.

To the south, Vi Abernathy—Bo's secret twin—joins a ragtag army of resistance fighters, determined to free Alskad and the colony of Ilor from the control of the corrupt temple and its leaders. But as Vi discovers a strength she never knew she had and prepares to rejoin her brother in Alskad, news of the coup and Bo's narrow escape arrive in Ilor.

Determined to rescue Bo, Vi sails to Denor with the rebels at her side and a plan to outwit Queen Noriava, knowing there's only one way she and Bo will be able to save the Alskad Empire—together.
An Anatomy of Beasts by Olivia A. Cole (Katherine Tegan Books)
In the forty years since the Vagantur landed on Faloiv, the planet has existed in a tenuous peace between the humans who live in the enclosed community of N'Terra and the Faloii, the indigenous population. But after uncovering the shadowy secrets of the Council's newly elected leader and helping a kidnapped Faloii man escape, sixteen-year-old Octavia knows that conflict is looming. Her discovery of a separate population of humans—including her grandparents—only serves to show her how out of touch humans are with reality on Faloiv.

Then the Faloii discover the N'Terran's latest experiment: an artificially weaponized creature, and Octavia realizes that it's up to her to prevent her people from causing any further destruction. More determined than ever, Octavia and her friends set out to understand the scope of humanity's history. However, nothing can prepare them for the full weight of what they discover about both their home on Faloiv and the Origin planet. And as she learns to control her ability to communicate through the Artery, the network that connects everything on Faloiv, Octavia must act to change her people's future before the natural balance on the planet shifts forever.
Serious Moonlight by Jenn Bennett (Simon Pulse)
After an awkward first encounter, Birdie and Daniel are forced to work together in a Seattle hotel where a famous author leads a mysterious and secluded life in this romantic contemporary novel from the author of Alex, Approximately.

Mystery-book aficionado Birdie Lindberg has an overactive imagination. Raised in isolation and homeschooled by strict grandparents, she's cultivated a whimsical fantasy life in which she plays the heroic detective and every stranger is a suspect. But her solitary world expands when she takes a job the summer before college, working the graveyard shift at a historic Seattle hotel.

In her new job, Birdie hopes to blossom from introverted dreamer to brave pioneer, and gregarious Daniel Aoki volunteers to be her guide. The hotel's charismatic young van driver shares the same nocturnal shift and patronizes the waterfront Moonlight Diner where she waits for the early morning ferry after work. Daniel also shares her appetite for intrigue, and he's stumbled upon a real-life mystery: a famous reclusive writer—never before seen in public—might be secretly meeting someone at the hotel.

To uncover the writer's puzzling identity, Birdie must come out of her shell…discovering that most confounding mystery of all may be her growing feelings for the elusive riddle that is Daniel
All For One by Melissa de la Cruz (Penguin)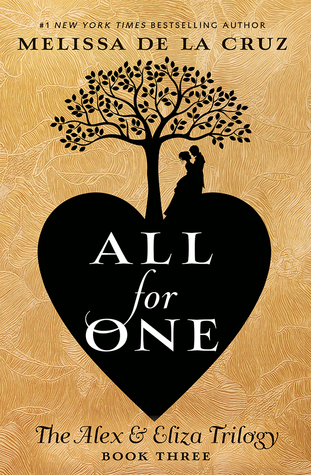 In this dazzling finale to the trilogy that began with the New York Times bestselling Alex & Eliza: A Love Story, the curtain closes on the epic romance of Alexander Hamilton and Elizabeth Schuyler.

1785. New York, New York.

As a young nation begins to take shape, Alexander Hamilton and Elizabeth Schuyler are on top of the world. They're the toast of the town, keeping New York City buzzing with tales of their lavish parties, of Eliza's legendary wit, and of Alex's brilliant legal mind.

But new additions to Alex & Eliza's little family mean change is afoot in the Hamilton household. When they agree to take in an orphaned teenage girl along with Eliza's oldest brother, John Schuyler, Eliza can't help but attempt a match. It's not long before sparks start to fly…if only Eliza can keep herself from interfering too much in the course of true love. After all, she and Alex have an arrival of their own to plan for, though Alex's latest case brings a perilous threat that may destroy everything.

The sweeping love story of Alexander Hamilton and Elizabeth Schuyler comes to a close in All for One, the riveting final installment of the New York Times bestselling Alex & Eliza trilogy.
Starworld by Paula Gardner and Audrey Coulthurst (Candlewick Press)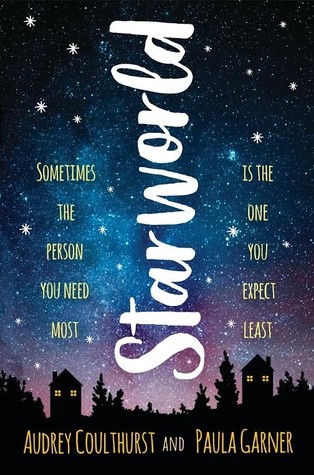 Sam Jones and Zoe Miller have one thing in common: they both want an escape from reality. Loner Sam flies under the radar at school and walks on eggshells at home to manage her mom's obsessive-compulsive disorder, wondering how she can ever leave to pursue her dream of studying aerospace engineering. Popular, people-pleasing Zoe puts up walls so no one can see her true self: the girl who was abandoned as an infant, whose adoptive mother has cancer, and whose disabled brother is being sent away to live in a facility. When an unexpected encounter results in the girls' exchanging phone numbers, they forge a connection through text messages that expands into a private universe they call Starworld. In Starworld, they find hilarious adventures, kindness and understanding, and the magic of being seen for who they really are. But when Sam's feelings for Zoe turn into something more, will the universe they've built survive the inevitable explosion?
April 23rd
The Tiger at Midnight by Swati Teerhala (Katherine Tegan Books)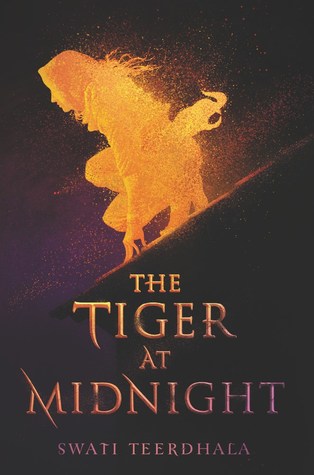 Esha hates the soldiers of the Blood Fort, especially the ruthless General Hotha. Determined to avenge her family after the royal coup, she becomes the legendary rebel spy known as the Viper. Her goal? Kill General Hotha and topple the Pretender King from his blood-soaked throne.

Kunal is the sole nephew of General Hotha, who put him on the path of a soldier eleven years ago, expecting him to follow in his footsteps. It's a path of unquestioned obedience and loyalty to the Pretender King which Kunal has no choice but to follow.

When Esha's mission puts her in Kunal's crosshairs, she expects to fight for her life. Instead, his unexpected kindness gives her opportunity to complete her mission.

Except that the General is already dead and the Viper's been framed for the assassination. A game is already in play — but who's moving the pieces?

Through desert towns and lush jungles, Kunal and Esha play a cat and mouse game. Beliefs are thrown into question. Choices must be made. And both the soldier and the rebel must decide— loyalty to their old lives or to a love that's made them dream of new ones.
If I'm Being Honest by Austin Siegemund-Broka and Emily Wibberley (Viking)
Mean Girls meets The Taming of the Shrew in this romantic follow-up to Always Never Yours.

High school senior Cameron Bright's reputation can be summed up in one word: bitch. It's no surprise she's queen bee at her private L.A. high school—she's beautiful, talented, and notorious for her cutting and brutal honesty. So when she puts her foot in her mouth in front of her crush, Andrew, she fears she may have lost him for good. In an attempt to win him over, Cameron resolves to "tame" herself, much like Katherine in Shakespeare's The Taming of the Shrew. First, she'll have to make amends with those she's wronged, which leads her to Brendan, the guy she labeled with an unfortunate nickname back in the sixth grade. At first, Brendan isn't all that receptive to Cameron's ploy. But slowly, he warms up to her when they connect over the computer game he's developing. Now if only Andrew would notice…But the closer Cameron gets to Brendan, the more she sees he appreciates her personality—honesty and all—and wonders if she's compromising who she is for the guy she doesn't

even want.
Storm of Locusts by Rebecca Roanhorse (Saga Press)
It's been four weeks since the bloody showdown at Black Mesa, and Maggie Hoskie, Diné monster hunter, is trying to make the best of things. Only her latest bounty hunt has gone sideways, she's lost her only friend, Kai Arviso, and she's somehow found herself responsible for a young girl with a strange clan power.

Then the Goodacre twins show up at Maggie's door with the news that Kai and the youngest Goodacre, Caleb, have fallen in with a mysterious cult, led by a figure out of Navajo legend called the White Locust. The Goodacres are convinced that Kai's a true believer, but Maggie suspects there's more to Kai's new faith than meets the eye. She vows to track down the White Locust, rescue Kai, and make things right between them both.

Her search leads her beyond the Walls of Dinétah and straight into the horrors of the Big Water world outside. With the aid of a motley collection of allies, Maggie must battle body harvesters, newborn casino gods, and, ultimately the White Locust himself. But the cult leader is nothing like she suspected, and Kai might not need rescuing after all. When the full scope of the White Locust's plans are revealed, Maggie's burgeoning trust in her friends, and herself, will be pushed to the breaking point, and not everyone will survive.
How Not to Ask a Boy to Prom by S. G. Goslee (Roaring Brook Press)
Nolan Grant is sixteen, gay, and (definitely) still a virgin. He's never had a boyfriend, or even been kissed. It's not like Penn Valley is brimming with prospects. And when his big sister stages an elaborate "prom-posal" so Nolan can ask out his not-so-secret crush, Nolan freezes. He's saved from further embarrassment by bad boy Bern, who, for his own reasons, offers to fake-date Nolan.

Nolan thinks it's the perfect way to get Daphne off his back and spend the rest of the year drawing narwhals, tending to plants, and avoiding whatever died under his bed a few weeks ago. What he doesn't think about is Bern's ex-girlfriend, who seriously wants to kill him.
You Must Not Miss by Katrina Leno (Little, Brown)
One of Us is Lying meets Carrie in this suspenseful story of friendship, family, and revenge.

Magpie Lewis started writing in her yellow notebook the day her family self-destructed. That was the night Eryn, Magpie's sister, skipped town and left her to fend for herself. That was the night of Brandon Phipp's party.

Now, Magpie is called a slut whenever she walks down the hallways of her high school, her former best friend won't speak to her, and she spends her lunch period with a group of misfits who've all been socially exiled like she has. And so, feeling trapped and forgotten, Magpie retreats to her notebook, dreaming up a place called Near.

Near is perfect--somewhere where her father never cheated, her mother never drank, and Magpie's own life never derailed so suddenly. She imagines Near so completely, so fully, that she writes it into existence, right in her own backyard. It's a place where she can have anything she wants...even revenge.

You Must Not Miss is a twisted and suspenseful tale of magic, menace, and the monsters that live inside us all.
All We Could Have Been by T. E. Carter (Fiewel and Friends)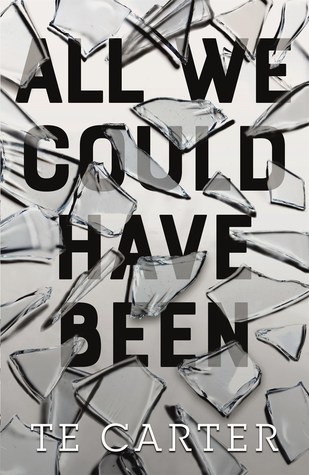 162 days.

That's how long Lexi needs to survive at her new school. Her record is 134, but this time it's senior year. If she can make it until June, she can disappear into the real world. Maybe a big city, where no one recognizes her, and no one knows about her brother.

Of course, she's had five tries now, and someone always figures out who she is. Someone always realizes she's the little sister of Scott, the boy who committed the most heinous act imaginable.

Every year since, Lexi has gone to a new school under a new name, hiding in plain sight for as long as she can manage. Anything but being herself and the girl everyone already thinks they know.

162 days, she tells herself, but that doesn't take into account her new friend, Ryan, who makes her believe that she belongs somewhere. It doesn't account for Marcus, her new neighbor, and the way his eyes shine.

And it doesn't account for how fiercely she misses her older brother. He was the boy who hung out with her every hot, sticky summer, reading comics and riding bikes. The boy who applied bandaids to scraped knees and chased away spiders. Lexi can't reconcile that boy with the man behind bars, yet somehow she has to.

It turns out you can't really run away from who you are. Eventually, it catches up with you.

And for Lexi, 162 days is a few too many.
April 30th
King of Fools by Amanda Foody (Harlequin Teen)
Indulge your vices in the City of Sin, where a sinister street war is brewing and fame is the deadliest killer of them all...

On the quest to find her missing mother, prim and proper Enne Salta became reluctant allies with Levi Glaisyer, the city's most famous con man. Saving his life in the Shadow Game forced Enne to assume the identity of Seance, a mysterious underworld figure. Now, with the Chancellor of the Republic dead and bounties on both their heads, she and Levi must play a dangerous game of crime and politics…with the very fate of New Reynes at stake.

Thirsting for his freedom and the chance to build an empire, Levi enters an unlikely partnership with Vianca Augustine's estranged son. Meanwhile, Enne remains trapped by the mafia donna's binding oath, playing the roles of both darling lady and cunning street lord, unsure which side of herself reflects the truth.

As Enne and Levi walk a path of unimaginable wealth and opportunity, new relationships and deadly secrets could quickly lead them into ruin. And when unforeseen players enter the game, they must each make an impossible choice: To sacrifice everything they've earned in order to survive...

Or die as legends.
Belly by Eva Darrows (Harlequin Teen)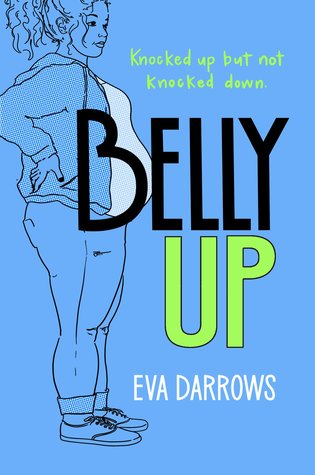 When 16 year old Serendipity Rodriguez attends a house party to celebrate the end of sophomore year, she has no intention of getting drunk and hooking up with a guy she's just met, let alone getting pregnant. To make matters worse, she has no way of contacting the father and she and her mother are about to move to a new town and in with her grandmother.

It's hard enough to start your junior year as the new kid in school, but at 5-months pregnant it's even harder. So when Sara meets Leaf, who asks her out and doesn't seem to care that she's pregnant, she finds herself falling.

Juggling the realities of a pregnancy with school and a new relationship are hard enough, but when Jack, the father of her baby, turns back up, Sara's life goes from complicated to a complete mess. With the help of her overbearing mother and grandmother, Sara will learn to navigate life's challenges and be ready for anything, as she prepares for the birth of her baby.
Brief Chronicle of Another Stupid Heartbreak by Adi Alsaid (Harlequin Teen)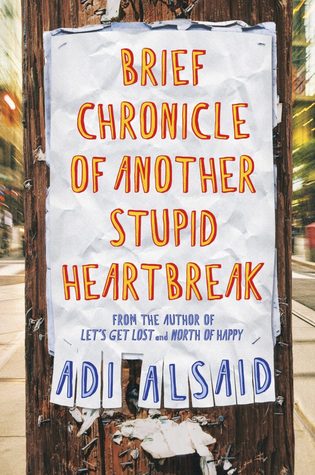 The summer after senior year is not going as eighteen-year-old Lu Charles expected: after her longtime boyfriend unexpectedly breaks up with her, she finds herself unable to write her relationships column for Misnomer, the popular e-zine that feels so central to her identity. Then, she meets Cal, a handsome, charming and decidedly un-single stranger. Or is he?

Cal's ever-practical girlfriend Iris is looking ahead to her first year of college, and her plans do not include a long-distance boyfriend. When Lu learns that Cal and Iris have planned to end their relationship at the end of the summer, she becomes fascinated and decides to chronicle the last months the couple will spend rogether. But the closer she gets to both of them, the harder it becomes to untangle her own feelings toward Cal from the story she's writing. When Lu's ex-boyfriend Leo unexpectedly comes back into the picture, Lu will have to decide what she wants—and from whom—or risk losing it all.
How to Be Luminous by Harriet Reuter Hapgood (Roaring Brook Press)
When seventeen-year-old Minnie Sloe's mother disappears, so does her ability to see color. How can young artist Minnie create when all she sees is black and white?
Middle child Minnie and her two sisters have always been able to get through anything together: growing up without fathers, living the eccentric artist lifestyle, and riding out their mother's mental highs and lows. But when they lose their mother, Minnie wonders if she could lose everything: her family, her future, her first love… and maybe even her mind.
How to Be Luminous is a lyrical and engrossing story about the aftermath of tragedy and the power of self-belief and love. Harriet Reuter Hapgood's beautiful writing radiates with color.
When I Was Summer by J. B. Howard (Viking)
A relatable novel about unrequited love, rock 'n' roll, and what you find when you go searching for yourself.

Sixteen-year-old Nora Wakelin has always felt like an outsider in her own family. Her parents and older sister love her, but they don't understand anything about her: not her passion for music, not her all-encompassing crush on her bandmate Daniel (who is very much unavailable), not her recklessness and impulsiveness. Nora has always imagined that her biological mother might somehow provide the answer as to why she feels like such an outsider.

Through internet stalking and leaps of logic, Nora identifies three women living elsewhere in California who seem like they could be her mother. So she sets out to track them each down, one by one, under the pretense of a statewide tour with her rock band, Blue Miles. Three cities, three gigs, three possible birth mothers—it sounds so easy.

But once they're on the road, of course, it's anything but easy. Nora wants to be with Daniel, she wants to find her birth mother, she wants to keep her parents happy, she wants the band to stay together, and she wants to know why she is the way she is. But she won't be the first musician to find out that, while you can't always get what you want, sometimes you get what you need.
Love From A to Z by S. K. Ali (Salaam Reads)
From William C. Morris Award Finalist S. K. Ali comes an unforgettable romance that is part Anna and the French Kiss, part The Fault in Our Stars, following two Muslim teens who meet during a spring break trip.

Suspended from school for standing up to an Islamophobic teacher, Zayneb is headed to Doha to stay with family, resigned to be "nicer" and let the injustices of the world slide off her shoulders from hereon.

Adam is headed to Doha too, struggling with a recent diagnosis, and resigned to keep his illness from friends and family.

Alone, both are playing roles for others. Together, will they learn to live their truths?
Hot Dog Girl by Jennifer Dugan (Putnam)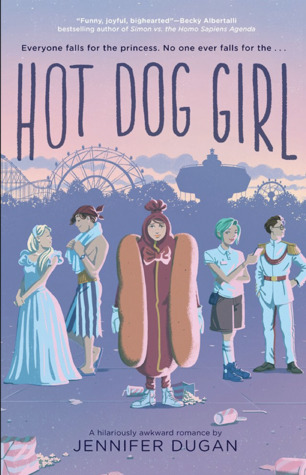 Elouise (Lou) Parker is determined to have the absolute best, most impossibly epic summer of her life. There are just a few things standing in her way:

* She's landed a job at Magic Castle Playland . . . as a giant dancing hot dog.
* Her crush, the dreamy Diving Pirate Nick, already has a girlfriend, who is literally the Princess of the park. But Lou's never liked anyone, guy or otherwise, this much before, and now she wants a chance at her own happily ever after.
* Her best friend, Seeley, the carousel operator, who's always been up for anything, suddenly isn't when it comes to Lou's quest to set her up with the perfect girl or Lou's scheme to get close to Nick.
* And it turns out that this will be their last summer at Magic Castle Playland--ever--unless she can find a way to stop it from closing.

Still, Lou's absolutely positive she's just one good plan away from getting this summer back on track.

Jennifer Dugan's sparkling debut coming-of-age queer romance stars a princess, a pirate, a hot dog, and a carousel operator who find love--and themselves--in unexpected people and unforgettable places