May 1st
A Court of Frost and Starlight by Sarah J Maas (Bloomsbury)
Narrated by Feyre and Rhysand, this story bridges the events in A Court of Wings and Ruin and the upcoming spinoff novels.

Feyre, Rhys, and their close-knit circle of friends are still busy rebuilding the Night Court and the vastly-changed world beyond. But Winter Solstice is finally near, and with it, a hard-earned reprieve. Yet even the festive atmosphere can't keep the shadows of the past from looming. As Feyre navigates her first Winter Solstice as High Lady, she finds that those dearest to her have more wounds than she anticipated—scars that will have far-reaching impact on the future of their Court.
Bookish Boyfriends by Tiffany Schmidt (Amulet)
In this contemporary YA, a teenager's favorite literary heroes woo her in real life

The first of two books in an intended paperback original series about a girl whose classic literary crushes manifest in real life. Merrilee Campbell, 16, thinks boys are better in books, chivalry is dead, and there'd be nothing more romantic than having just one guy woo her like the heroes in classic stories. She's about to get the chance to test these daydreams when she, her best friend, Eliza, and her younger sister, Rory, transfer into Reginald R. Hero High, where all their fantasies come true—often with surprising consequences.
The Dead Enders by Erin Saldin (Simon Pulse)
For fans of One of Us Is Lying, this novel set during the summer in the small tourist town of Gold Fork features four teens at very different crossroads in their lives, all sharing one goal—escape Gold Fork by any means necessary.

In a place like Gold Fork, sometimes a secret is the only thing that's really yours.

And Ana, Erik, Davis, and Georgie know a thing or two about secrets. Bound together by a horrible accident from their pasts, the friendship forged years ago in a youth group led by Davis's pastor mother has managed to last through high school. They don't agree on much, but, in a town full of weekenders, they all know what it's like to be a dead ender—someone fated to stay trapped in a tourist town for the rest of their life.

Each of them has a plan to get out, but it won't be easy. And now, with an arsonist working his way through the town and setting it ablaze, moving ahead with their lives will be even harder.

These four dead enders are about to find out just how much there is to lose in Gold Fork.
Unbreakable by Sara Ella (Thomas Nelson Books)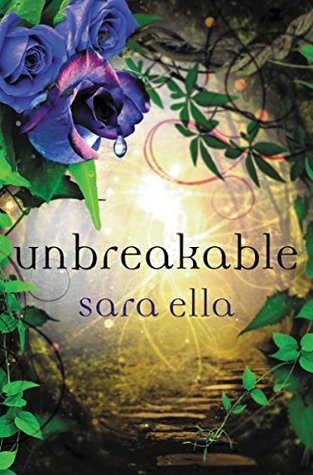 Eliyana Ember is stranded in a foreign country in the Third Reflection with no passport, the inability to mirrorwalk, and zero clue where the nearest Thresholds back into the Fourth or Second might lie. Her mind is a haze, her memories vague. She knows a wormhole from the Fourth sent her here. She remembers her mom and baby brother Evan. Makai and Stormy and Joshua . . .
Deep down El realizes she must end the Void once and for all. Is there a way to trap the darkness within its current vessel, kill it off completely? To do so would mean sacrificing another soul—the soul of a man Joshua claims is a traitor. But he's lied to her before, and even El senses Joshua can't be fully trusted, but one thing is certain . . .
The Void must be annihilated. And only the Verity—the light which birthed the darkness—can put an end to that which seeks to kill and destroy.
If You Don't Have Anything Nice to Say by Leila Sales (FSG)
Winter, a one-time National Spelling Bee Champ, has a bright future ahead of her. That all changes after she haphazardly writes an offensive tweet that she thought was a harmless joke. What unfolds is a barrage of Internet shaming and rejection from her community and closest friends. Winter seeks to redeem herself but first must co
me to terms with what she wrote and understand why there was so much backlash.
August and Everything After by Jennifer Salvato Doktorski (Sourcebooks Fire)
Summer on the New Jersey shore offers Quinn a new start at life and love, but only if she can come to terms with her past

Graduation can't come soon enough. Desperate for a fresh start, Quinn is eager to escape to her aunt's house on the New Jersey shore for the summer…away from teenage drama and having to answer everyone's questions about "what comes next" after high school.

Quinn can't bear to focus on the future. She doesn't even think she deserves one—not after her best friend died in a car accident that Quinn feels responsible for. But when Quinn meets Malcolm, a musician who has been trying to escape his own demons, she starts to believe in second chances.
Royals by Rachel Hawkins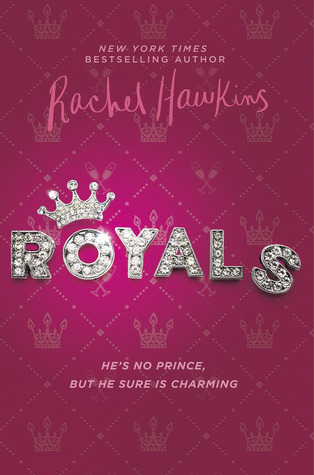 New York Times bestselling author Rachel Hawkins serves up a deliciously royal romance, perfect for fans of Sarah Dessen and Huntley Fitzpatrick.

Meet Daisy Winters. She's an offbeat sixteen-year-old Floridian with mermaid-red hair; a part time job at a bootleg Walmart, and a perfect older sister who's nearly engaged to the Crown Prince of Scotland. Daisy has no desire to live in the spotlight, but relentless tabloid attention forces her join Ellie at the relative seclusion of the castle across the pond.

While the dashing young Miles has been appointed to teach Daisy the ropes of being regal, the prince's roguish younger brother kicks up scandal wherever he goes, and tries his best to take Daisy along for the ride. The crown–and the intriguing Miles–might be trying to make Daisy into a lady . . . but Daisy may just rewrite the royal rulebook to suit herself.

New York Times bestselling author Rachel Hawkins brings her signature humor, love of Americana, and flair for romance to this page-turning Princess Diaries turned-upside-down story.
When the Beat Drops by Anna Hecker (Sky Pony Press)
Seventeen-year-old Mira has always danced to her own beat. A music prodigy in a family of athletes, she'd rather play trumpet than party—and with her audition to a prestigious jazz conservatory just around the corner (and her two best friends at music camp without her), she plans to spend the summer focused on jazz and nothing else.

She only goes to the warehouse party in a last-ditch effort to bond with her older sister. Instead, she falls in love with dance music, DJing…and Derek, a gorgeous promoter who thinks he can make her a star. Suddenly trumpet practice and old friendships are taking a backseat to packed dance floors, sun-soaked music festivals, outsized personalities, and endless beats.

But when a devastating tragedy plunges her golden summer into darkness, Mira discovers just how little she knows about her new boyfriend, her old friends, and even her own sister. Music is what brought them together…but will it also tear them apart?
Dating Disasters of Emma Nash by Chloe Seager (MIRA)
Don't miss the laugh-out-loud novel of the year!

Online, you can choose who you want to be. If only real life were so easy…

Emma Nash may be down, but after months of wallowing, stalking her ex online and avoiding showering—because, really, who's going to care?—Emma's ready to own her newly single status, get out with her friends and chronicle her dating adventures on her private blog.

But life online doesn't always run smoothly. Stumbling upon her mother's Tinder dating profile, getting catfished and accidentally telling the entire world why her ex-boyfriend Leon's not worth any girl's…um…time… Okay, those were disasters.

But surely nothing else can go wrong?

Filled with fun, flirty encounters and heartwarming friendships, Dating Disasters of Emma Nash will shock and delight scores of readers looking for something fresh.
The Outcast by Taran Matharu (Fiewel and Friends)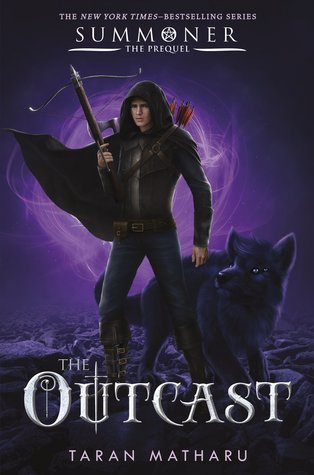 The thrilling prequel to the New York Times-bestselling Summoner series!

When stable boy Arcturus accidentally summons a demon and becomes Hominum's first common summoner, he becomes the key to a secret that the powerful overlords would do anything to keep hidden.

Whisked away to Vocans Academy so he can be kept watch over, Arcturus finds himself surrounded by enemies. But he has little time to settle in before his life is turned upside down once again, for Hominum Empire is in turmoil.

Rebellious intent simmers among the masses, and it will not be long before it boils over. Arcturus must choose a side . . . or watch an Empire crumble.
Everywhere You Want to Be by Christina June (Blink)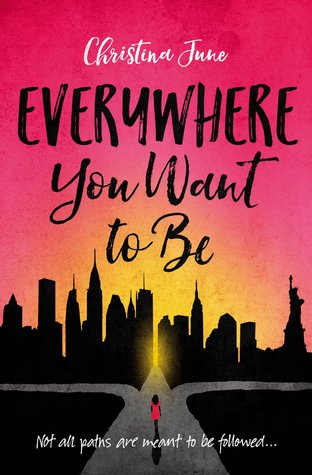 From author Christina June comes Everywhere You Want to Be, a modern retelling of the Red Riding Hood story.

Matilda Castillo has always done what she was told, but when she gets injured senior years, she watches her dreams of becoming a contemporary dancer slip away. So when Tilly gets a once-in-a-lifetime opportunity to spend the summer with a New York dance troupe, nothing can stop her from saying yes--not her mother, not her fears of the big city, and not the commitment she made to Georgetown. Tilly's mother allows her to go on two conditions: one, Tilly will regularly visit her abuela in New Jersey, and two, after the summer, she'll give up dancing and go off to college.

Armed with her red vintage sunglasses and her pros and cons lists, Tilly strikes out, determined to turn a summer job into a career. Along the way she meets new friends ... and new enemies. Tilly isn't the only one desperate to dance, and fellow troupe member Sabrina Wolfrik intends to succeed at any cost. But despite dodging sabotage and blackmail attempts from Sabrina, Tilly can't help but fall in love with the city, especially since Paolo, a handsome musician from her past, is also calling New York home for the summer.

As the weeks wind down and the competition with Sabrina heats up, Tilly's future is on the line. She must decide whether to follow her mother's path to Georgetown or leap into the unknown to pursue her own dreams.
9 Days and 9 Nights by Katie Cotungo (Balzer+Bray)
The irresistible sequel to the bestselling 99 Days.

Molly Barlow isn't that girl anymore. A business major at her college in Boston, she's reinvented herself after everything that went down a year ago . . . after all the people she hurt and the family she tore apart.

Slowly, life is getting back to normal. Molly has just said "I love you" to her new boyfriend, Ian, and they are off on a romantic European vacation together, starting with scenic London. But there on a Tube platform, the past catches up to her in the form of Gabe, her ex, traveling on his own parallel vacation with new girlfriend Sadie.

After comparing itineraries, Ian ends up extending an invite for Gabe and Sadie to join them on the next leg of their trip, to Ireland. Sadie, who's dying to go there, jumps at the prospect. And Molly and Gabe can't bring themselves to tell the truth about who they once were to each other to their new significant others.

Now Molly has to spend nine days and nine nights with the boy she once loved, the boy whose heart she shredded, without Ian knowing. Will she make it through as new, improved Molly, or will everything that happened between her and Gabe come rushing back?
Allied by Amy Tintera (HarperTeen)
In the final book in the New York Times bestselling Ruined series, the romance of The Selection and the epic stakes of Red Queen come together in a story of revenge, adventure, and unexpected love.

Emelina Flores and her sister, Olivia, were determined to bring peace to the people of Ruina. But as the war for liberation raged on, what triumph and freedom meant to Em and Olivia slowly changed. As Olivia's violence and thirst for vengeance became her only ambition, Em was left to pick up the pieces.

But it's not only Em who is upset by Olivia's increased violence. Other members of the Ruined army are beginning to see the cracks, and soon a small group of them defects from Olivia's army and joins Em instead. The two sisters are soon pitted against each other in an epic battle for the kingdom and the future, and only one will win.
Ship It by Britta Lundin (Freefor

m)
Claire is a sixteen-year-old fangirl obsessed with the show Demon Heart. Forest is an actor on Demon Heart who dreams of bigger roles. When the two meet at a local Comic-Con panel, it's a dream come true for Claire. Until the Q&A, that is, when Forest laughs off Claire's assertion that his character is gay. Claire is devastated. After all, every last word of her super-popular fanfic revolves around the romance between Forest's character and his male frenemy. She can't believe her hero turned out to be a closed-minded jerk. Forest is mostly confused that anyone would think his character is gay. Because he's not. Definitely not.

Unfortunately for Demon Heart, when the video of the disastrous Q&A goes viral, the producers have a PR nightmare on their hands. In order to help bolster their image within the LGBTQ+ community-as well as with their fans-they hire Claire to join the cast for the rest of their publicity tour. What ensues is a series of colourful Comic-Con clashes between the fans and the show that lead Forest to question his assumptions about sexuality and help Claire come out of her shell. But how far will Claire go to make her ship canon? To what lengths will Forest go to stop her and protect his career? And will Claire ever get the guts to make a move on Tess, the very cute, extremely cool fanartist she keeps running into

?
Whisper by Lynette Noni (KCP Loft)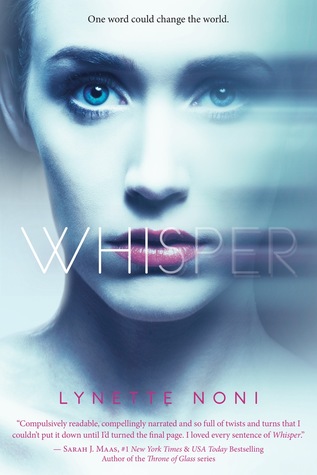 For two and a half years, Subject 684 — "Jane Doe" — has been locked underground in a secret government facility, enduring tests and torture. In that time, she hasn't uttered a single word. Not even her real name.

Jane chooses to remain silent rather than risk losing control over the power within her. She alone knows what havoc her words can cause.

Then the authorities put her in the care of the mysterious Landon Ward, and Jane is surprised when he treats her like a person rather than a prisoner. Ward's protective nature causes her resolve to crack in spite of her best efforts to resist.

Just as Jane begins to trust him, though, a freak accident reveals the dangerous power she has concealed for years. It also reveals that the government has been keeping secrets of its own. Now Jane's ability is at the heart of a sinister plot for vengeance, and she has to decide whom she will trust ... and whom she will help.

Well-known throughout her native Australia, Lynette Noni creates compelling stories that appeal to devoted fantasy fans and general-interest readers alike. This novel's extended metaphor about finding — and controlling — one's voice and power will resonate with teens attempting to do just that. The slow-simmering romance, richly imagined world and unexpected plot twists will hook readers from the very first page.
The Lies They Tell by Gillian French (HarperTeen)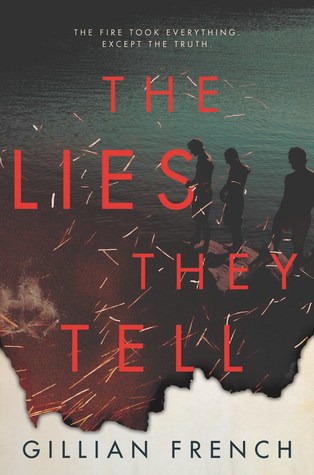 Everyone in Tenney's Harbor, Maine, has heard of the Garrison tragedy. A mysterious fire. A family of five reduced to one. For people like Pearl Haskins—whose dad was the caretaker of the Garrison property when the house went up in flames—the whispers about that night are more than upsetting. They hurt. With her disgraced father now trying to find steady work in between booze benders, Pearl is stuck waiting tables at the town's country club where the rich townspeople come in the summer to flaunt their money and gossip about one another.

This year, a group of privileged boys has made a point of sitting in Pearl's section—throwing careless insults her way while also attempting to flirt. Though she's repulsed by everything they stand for, she's drawn to the quiet leader of the pack, Tristan—the last surviving Garrison. He wasn't home the night a blaze took his entire family, and the sadness coming off him in waves is hard to ignore. Befriending the summer boys might irk her to her core, but inside their fold of elite parties and reckless whims could be answers to what happened the night of the fire. And that's just what she finds.

Hidden beneath the glittering façade of wealth and luxury, Pearl discovers a dark and twisted web of lies and betrayals that, once untangled, will leave no life in Tenney's Harbor unchanged. That is…if it doesn't take Pearl's first.
Missing at 17 by Christine Conra

dt
(HarperTeen)
In this suspenseful and romantic teen thriller based on the "can't pull your eyes away" series on Lifetime, one girl discovers that no matter how far you run from your problems, they will always find you.

For most of Candace's life she never felt like she completely belonged. But nothing could prepare her for the shocking discovery that her parents have been concealing the truth about who she is and where she came from her entire life.

Feeling like her world has been turned upside down, and unable to trust the people she's closest to, Candace runs away...right into the arms of an alluring stranger.

But while Candace and Toby have an undeniable connection, it's less certain what the future holds for them as Candace's family and Toby's less-than-legal lifestyle threaten to rip them apart.

As things start to spiral out of control, Candace must fight to understand her own identity...and who she can truly rely on.
Summer Constellations by Alisha Sevigny (KCP Loft)
Julia Ducharme is ready for a fresh start. Her little brother has finally recovered from a serious illness, and now she just wants to enjoy peak season at the campground her family owns. Maybe this will be the year her annual summer fling with Dan Schaeffer becomes something more?

But her summer dreams are quickly shattered. First, Dan arrives for vacation with a new girlfriend in tow, and then Julia discovers this may be her last summer in the only home she's ever known.

Crushing medical bills have brought her single mom to the brink of bankruptcy, and a wealthy developer is sniffing around the campground. He sees what Julia sees: lush woods, a pristine lake, miles of trails for adventure. Unlike Julia, he thinks this is the perfect spot for a casino resort.

Heartbroken and afraid, Julia looks to the stars for some perspective. Taking her telescope down to the dock one night, she has a chance encounter with a guitar-playing boy who offers some helpful advice. Too bad this handsome stranger is the developer's son, Nick Constantine.

As plans for a resort move forward, Julia is desperate to find a solution that doesn't mean leaving the lake. Nick, in turn, is desperate to separate himself from his father's aggressive business tactics. He promises that, together, they can thwart the sale.

But can Julia trust him to conspire against his own father? And could she ever she trust him with her heart?

SUMMER CONSTELLATIONS is a story of lost summers, hidden treasure and love written in the stars. It is also a thoughtful reflection on what it means to love --- and leave --- one's childhood home.
Brightly Burning by Alexa Donne (HMH)
Seventeen-year-old Stella Ainsley wants just one thing: to go somewhere—anywhere—else. Her home is a floundering spaceship that offers few prospects, having been orbiting an ice-encased Earth for two hundred years. When a private ship hires her as a governess, Stella jumps at the chance. The captain of the Rochester, nineteen-year-old Hugo Fairfax, is notorious throughout the fleet for being a moody recluse and a drunk. But with Stella he's kind.

But the Rochester harbors secrets: Stella is certain someone is trying to kill Hugo, and the more she discovers, the more questions she has about his role in a conspiracy threatening the fleet.
The Smoke Thieves by Sally Green (Viking)
A princess, a traitor, a hunter and a thief. Four teenagers with the fate of the world in their hands. Four nations destined for conflict.

In Brigant, Princess Catherine prepares for a loveless political marriage arranged by her brutal and ambitious father. In Calidor, downtrodden servant March seeks revenge on the prince who betrayed his people. In Pitoria, feckless Edyon steals cheap baubles for cheaper thrills as he drifts from town to town. And in the barren northern territories, thirteen-year-old Tash is running for her life as she plays bait for the gruff demon hunter Gravell.

As alliances shift and shatter, and old certainties are overturned, our four heroes find their past lives transformed and their futures inextricably linked by the unpredictable tides of magic and war. Who will rise and who will fall? And who will claim the ultimate prize?
Tiffany Sly Lives Here Now by Dana L. Davis (Harlequin Teen)
"I've got seven days to come clean to my new dad. Seven days to tell the truth…"

For sixteen-year-old Tiffany Sly, life hasn't been safe or normal for a while. Losing her mom to cancer has her a little bit traumatized and now she has to leave her hometown of Chicago to live with the biological dad she's never known.

Anthony Stone is a rich man with four other daughters—and rules for every second of the day. Tiffany tries to make the best of things, but she doesn't fit into her new luxurious, but super-strict, home—or get along with her standoffish sister London. The only thing that makes her new life even remotely bearable is the strange boy across the street. Marcus McKinney has had his own experiences with death, and the unexpected friendship that blossoms between them is the only thing that makes her feel grounded.

But Tiffany has a secret. Another man claims he's Tiffany's real dad—and she only has seven days before he shows up to demand a paternity test and the truth comes out. With her life about to fall apart all over again, Tiffany finds herself discovering unexpected truths about her father, her mother and herself, and realizing that maybe family is in the bonds you make—and that life means sometimes taking risks.
Blink by Sasha Dawn (Carolrhoda Books)
When Chatham begins to understand more about a crime she witnessed a decade ago, she disappears . . . in a blink. Finding her means more than simply saving her. It could also be the key to the town's longest unsolved mystery. Joshua's in love with Chatham and he's determined to find her and untangle the web of lies and mystery surrounding her. But who is Chatham really and what is her connection to the crime that was committed so long ago?
The Burning Maze by Rick Riordan (Disney Hyperion)
The formerly glorious god Apollo, cast down to earth in punishment by Zeus, is now an awkward mortal teenager named Lester Papadopoulos. In order to regain his place on Mount Olympus, Lester must restore five Oracles that have gone dark. But he has to achieve this impossible task without having any godly powers and while being duty-bound to a confounding young daughter of Demeter named Meg. Thanks a lot, Dad.

With the help of some demigod friends, Lester managed to survive his first two trials, one at Camp Half-Blood, and one in Indianapolis, where Meg received the Dark Prophecy. The words she uttered while seated on the Throne of Memory revealed that an evil triumvirate of Roman emperors plans to attack Camp Jupiter. While Leo flies ahead on Festus to warn the Roman camp, Lester and Meg must go through the Labyrinth to find the third emperor—and an Oracle who speaks in word puzzles—somewhere in the American Southwest. There is one glimmer of hope in the gloom-filled prophecy: The cloven guide alone the way does know. They will have a satyr companion, and Meg knows just who to call upon. . . .
May 3rd
I Was Born For This by Alice Oseman (HarperCollins)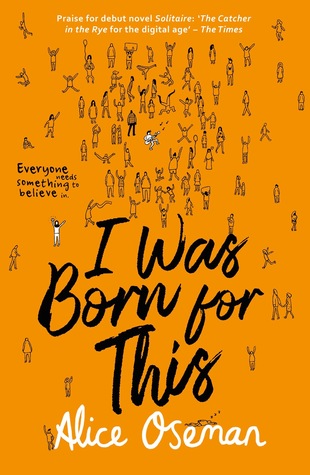 For Angel Ahmadi, life is only about one thing: The Ark – a pop-rock trio of teenage boys who are currently taking the world by storm. Being part of The Ark's fandom has given her everything – her friendships, her dreams, her place in the world.

Jimmy Kaga-Ricci owes everything to The Ark too. He's their frontman – and playing in a band is all he's ever dreamed of doing. It's just a shame that recently everything in his life seems to have turned into a bit of a nightmare.

Because that's the problem with dreaming – eventually, inevitably, real life arrives with a wake-up call. And when Angel and Jimmy are unexpectedly thrust together, they will discover just how strange and surprising facing up to reality can be.
May 8th
Elektra's Adventures in Tragedy by Douglas Rees (Running Press Kids)
Sixteen-year-old Elektra Kamenides is well on her way to becoming a proper southern belle in the small Mississippi college town she calls home. That is, until her mother decides to uproot her and her kid sister Thalia and start over in California. They leave behind Elektra's father—a professor and leading expert on Greek mythology, and Elektra can't understand why. For her, life is tragedy, and all signs point to her family being cursed.

Their journey ends in Guadalupe Slough, a community of old Chicano families and oddball drifters sandwiched between San José and the southern shores of San Francisco Bay. The houseboat that her mother has bought, sight unseen, is really just an ancient trailer parked on a barge and sunk into a mudflat.

What would Odysseus do? Elektra asks herself. Determined to get back to Mississippi at all costs, she'll beg, cheat, and steal to get there. But things are not always what they seem, and home is wherever you decide to make it.
The Handsome Girl and Her Beautiful Boy by B.T. Gottfred (Henry Holt)
Everyone assumes that Zee is a lesbian. Her classmates, her gym buddies, even her so-called best friend. So many people think that Zee likes girls, even Zee is starting to wonder. Could they be onto something?

Everyone assumes that Art is gay. They take one look at his nice clothes and his pretty face and think: well, obviously.

But there's more to Zee and Art than anyone realizes. When Art first meets Zee, he knows he's found someone special--someone magical. Zee may not be able to see that magic in herself, but Art is bound and determined to show it to her.

What develops is a powerful connection between two people who are beautiful in all the ways they've been told are strange. As they explore their own complexities in gender, sexuality, and identity, they fall for the complexities they find in each other. With his trademark frankness, B.T. Gottfred delves inside both characters' heads in this story about love and living authentically.
The Stars At Oktober Bend by Glenda Millard (Candlewick Press)
i am the girl manny loves. the girl who writes our story in the book of flying. i am alice.

Alice is fifteen, with hair as red as fire and skin as pale as bone. Something inside Alice is broken: she remembers words, but struggles to speak them. Still, Alice knows that words are for sharing, so she pins them to posters in tucked-away places: railway waiting rooms, fish-and-chips shops, quiet corners. Manny is sixteen, with a scar from shoulder to elbow. Something inside Manny is broken, too: he once was a child soldier, forced to do terrible, violent things. But in a new land with people who care for him, Manny explores the small town on foot. And in his pocket, he carries a poem he scooped up, a poem whose words he knows by heart. The relationship between Alice and Manny will be the beginning of love and healing. And for these two young souls, perhaps, that will be good enough.
The Way You Make Me Feel by Maurene Goo (FSG)
From the author of I Believe in a Thing Called Love, a laugh-out-loud story of love, new friendships, and one unique food truck.

Clara Shin lives for pranks and disruption. When she takes one joke too far, her dad sentences her to a summer working on his food truck, the KoBra, alongside her uptight classmate Rose Carver. Not the carefree summer Clara had imagined. But maybe Rose isn't so bad. Maybe the boy named Hamlet (yes, Hamlet) crushing on her is pretty cute. Maybe Clara actually feels invested in her dad's business. What if taking this summer seriously means that Clara has to leave her old self behind?

With Maurene Goo's signature warmth and humor, The Way You Make Me Feel is a relatable story of falling in love and finding yourself in the places you'd never thought to look.
Love & Luck by Jenna Evans Welsh (Simon Pulse)
Addie is visiting Ireland for her aunt's over-the-top destination wedding, and hoping she can stop thinking about the one horrible thing she did that left her miserable and heartbroken—and threatens her future. But her brother, Ian, isn't about to let her forget, and his constant needling leads to arguments and even a fistfight between the two once inseparable siblings. Miserable, Addie can't wait to visit her friend in Italy and leave her brother—and her problems—behind.

So when Addie discovers an unusual guidebook, Ireland for the Heartbroken, hidden in the dusty shelves of the hotel library, she's able to finally escape her anxious mind and Ian's criticism.

And then their travel plans change. Suddenly Addie finds herself on a whirlwind tour of the Emerald Isle, trapped in the world's smallest vehicle with Ian and his admittedly cute, Irish-accented friend Rowan. As the trio journeys over breathtaking green hills, past countless castles, and through a number of fairy-tale forests, Addie hopes her guidebook will heal not only her broken heart, but also her shattered relationship with her brother.

That is if they don't get completely lost along the way.
The Foreseeable Future by Emily Adrian (Dial)
The New York Times bestselling author of Tell Me Three Things and What To Say Next delivers a poignant and hopeful novel that poses questions about identity and the extent to which we can control our own narratives.

Imagine that fifteen years ago a photo was taken of a baby being rescued from the World Trade Center on 9/11.
Imagine that you were that baby.

On the fifteenth anniversary of the tragedies of 9/11, sixteen-year-old Abbi is once again in the news. On that fateful day, as a one-year-old child grasping a red balloon and wearing a paper birthday crown, she was being carried safely away from the devastation when an iconic photograph was taken of her and the young woman holding her. Thus, Abbi was lovingly celebrated as Baby Hope.

The fame had been a curse. At a time when Abbi would rather blend in than stand out in high school, the notoriety made her a pariah to some. Now that it's summer, Abbie sees this time as an opportunity to shed that forced identity and present a new self. As a counselor at a day camp she meets Noah, who reveals that he knows her secret. Will he help or hinder her efforts to forge a new identity and move forward, beyond the burden of what she is supposed to represent?
Puddin' by Julie Murphy (Balzer+Bray)
A companion novel to Dumplin', which follows supporting characters from the first book in the months after Willowdean's star turn in the Clover City pageant.

Millie Michalchuk has gone to fat camp every year since she was a girl. Not this year. This year she has new plans to chase her secret dream—and to kiss her crush. Callie Reyes is the pretty girl who is next in line for dance team captain and has the popular boyfriend. But when it comes to other girls, she's more frenemy than friend. When circumstances bring the girls together over the course of a semester, they will surprise everyone (especially themselves) by realizing they might have more in common than they ever imagined.
Valley Girls by Sarah Nicole Lemon (Amulet Books)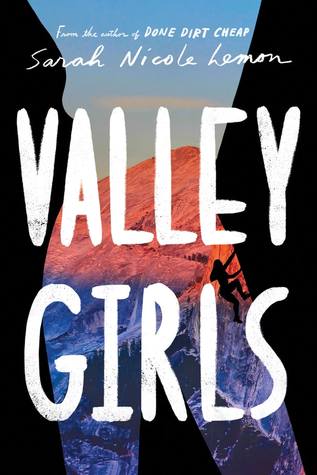 When 17-year-old Rilla is busted for partying 24 hours into arriving in Yosemite National Park to live with her park ranger sister, it's a come-to-Jesus moment.
Determined to make up for her screw-up and create a stable new home for herself, Rilla charms her way into a tight-knit group of climbers. But Rilla can't help but be seduced by experiences she couldn't have imagined back home. She sets her sights on climbing El Capitan, one of the most challenging routes in Yosemite, and her summer becomes one harrowing and ecstatic experience after another: first climb, first fall two thousand feet in the air, first love. But becoming the person Rilla feels she was meant to be jeopardizes the reasons why she came to Yosemite—a bright new future and a second chance at sisterhood. When her family and her future are at odds, what will Rilla choose?
We'll Fly Away by Bryan Bliss (Greenwillow Books)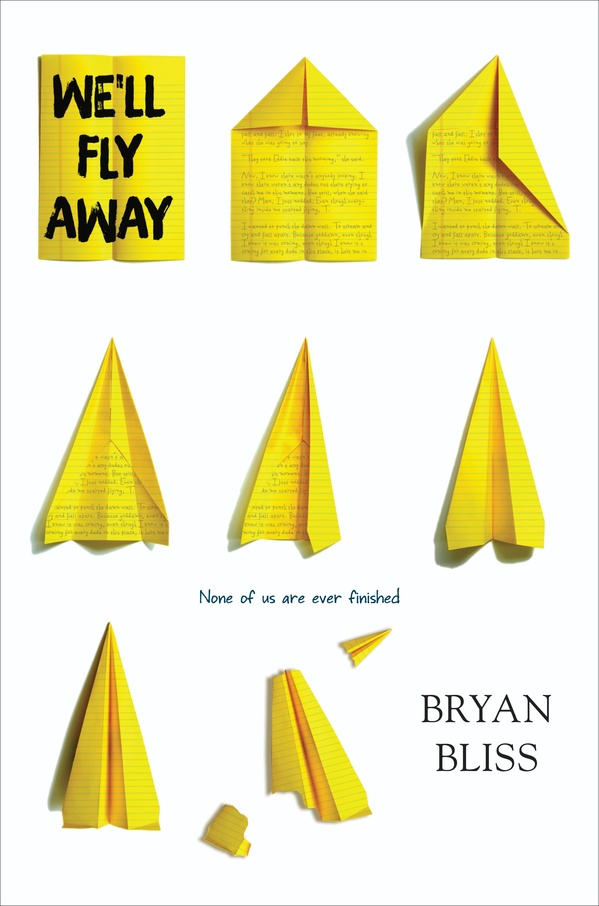 Greenwillow has bought We'll Fly Away, the third YA novel by Bryan Bliss. In the book, Luke and Toby have been best friends since childhood, and have dreamed of escaping their small North Carolina town. Now in high school, escape is finally within their reach: Luke is a state wrestling champion and a scholarship will be his ticket out—and he's going to make sure Toby can get out with him, until everything spins out of control. Publication is scheduled for summer 2018.
Dark of the West by Joanna Hathaway (Tor Teen)
He was raised in revolution. She was raised in a palace. Can their love stop a war? Code Name Verity meets The Winner's Curse in Joanna Hathaway's Dark of the West, a breathtaking YA fantasy debut.

Aurelia Isendare is a princess of a small kingdom in the North, raised in privilege but shielded from politics as her brother prepares to step up to the throne. Halfway around the world, Athan Dakar, the youngest son of a ruthless general, is a fighter pilot longing for a life away from the front lines. When Athan's mother is shot and killed, his father is convinced it's the work of his old rival, the Queen of Etania—Aurelia's mother. Determined to avenge his wife's murder, he devises a plot to overthrow the Queen, a plot which sends Athan undercover to Etania to gain intel from her children.

Athan's mission becomes complicated when he finds himself falling for the girl he's been tasked with spying upon. Aurelia feels the same attraction, all the while desperately seeking to stop the war threatening to break between the Southern territory and the old Northern kingdoms that control it—a war in which Athan's father is determined to play a role. As diplomatic ties manage to just barely hold, the two teens struggle to remain loyal to their families and each other as they learn that war is not as black and white as they've been raised to believe.
Strange New World by Rachel Vincent (Delacorte)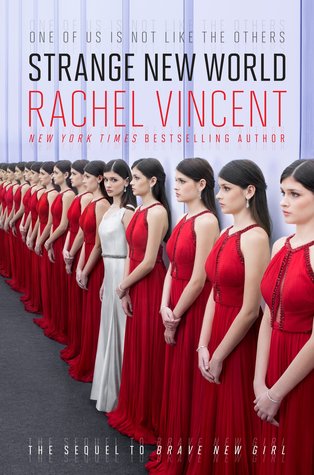 Dahlia 16's life is a lie. The city of Lakeview isn't a utopia that raises individuals for the greater good; it is a clone farm that mass-produces servants for the elite. And because Dahlia breaks the rules, her sisters--the 4,999 girls who share her face--are destroyed. She and Trigger 17, the soldier who risked his life for hers, go on the run, escaping into the wild outside the city walls. But it turns out Dahlia has one remaining identical, one who shouldn't even exist.

Waverly Whitmore is teenage royalty, a media sensation with millions of fans who broadcasts her every move--including every detail of her wedding planning, leading up to the day she marries Hennessy Chapman. Waverly lives a perfect life built on the labors of clones like Dahlia. She has no idea that she too is a clone . . . until she comes face to face with Dahlia.

One deadly secret. Two genetic sisters. And a world that isn't big enough for both of them.
The Collide by Kimberly McCreight (HarperCollins)
The explosive conclusion to New York Times bestselling author Kimberly McCreight's suspenseful YA trilogy.

Wylie is finally out of the detention center, but that doesn't mean she's safe. As much as she wants to forget everything that has happened and return to her normal life, Wylie knows that true freedom means discovering, once and for all, who is hunting the girls who are Outliers—and why.

Armed with only a few clues and a handful of trusted allies, Wylie sets out to separate fact from fiction. But soon she is unearthing long-buried secrets and finds herself entangled in a conspiracy that is much bigger and more dangerous than she ever could have imagined. Worse yet, the nearer Wylie gets to discovering the truth, the closer her enemies get to silencing her and the other girls. This time, maybe forever.

In the explosive conclusion to New York Times bestselling author Kimberly McCreight's the Outliers series, Wylie learns that when danger lurks in unexpected places, fighting for who and what you believe in can matter even more than you realized…and that trusting yourself might be the one thing that saves you.
Undead Girl Gang by Lily Anderson (Razorbill)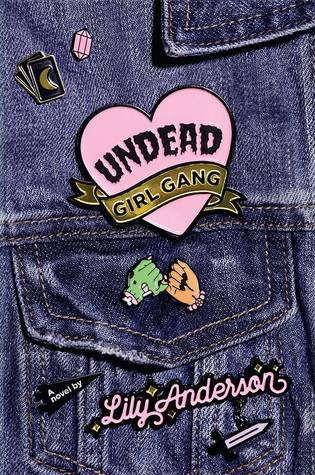 VERONICA MARS meets THE CRAFT when a teen girl investigates the suspicious deaths of three classmates and accidentally ends up bringing them back to life to form a hilariously unlikely--and unwilling--vigilante girl gang.

Mila Flores and her best friend Riley have always been inseparable. There's not much excitement in their small town of Cross Creek, so Mila and Riley make their own fun, devoting most of their time to Riley's favorite activity: amateur witchcraft.

So when Riley and two Fairmont Academy mean girls die under suspicious circumstances, Mila refuses to believe everyone's explanation that her BFF was involved in a suicide pact. Instead, armed with a tube of lip gloss and an ancient grimoire, Mila does the unthinkable to uncover the truth: she brings the girls back to life.

Unfortunately, Riley, June, and Dayton have no recollection of their murders, but they do have unfinished business to attend to. Now, with only seven days until the spell wears off and the girls return to their graves, Mila must wrangle the distracted group of undead teens and work fast to discover their murderer...before the killer strikes again.
A Lite Too Bright by Samuel Miller (Katherine Tegan Books)
Perfect for fans of David Arnold and Robyn Schneider, Samuel Miller's stunning debut follows Arthur Louis Pullman the Third as he embarks on a cross-country train journey to chase the secrets of his namesake grandfather, a famous Salinger-esque novelist.

Arthur Louis Pullman the Third lives in his grandfather's shadow. The first Arthur Louis Pullman, an iconic Salinger-esque author who wrote the American classic A World Away, died in Ohio a week after he disappeared from his family's California home. What happened in that week—and how much his actions were influenced by his Alzheimer's—remains a mystery.

After Arthur is stripped of a college scholarship and begins to lose his grip on reality, he's sent away to live with his aunt and uncle. There, Arthur discovers a journal written by his grandfather, the narrator pining for something he can't quite understand and the final sentence containing a train route and a destination.

Eager to escape his own demons, Arthur embarks on a cross-country train ride, guided only by cryptic clues left in his grandfather's dementia-influenced writing. But as Arthur gets closer to the real story, his journey is complicated by a shaky alliance with a strange girl who's keeping secrets of her own and by escalating run-ins with a dangerous Pullman fan base. Arthur's not the only one chasing a legacy, and how much will he risk to find out the truth?
Mayfly by Jeff Sweat (Fiewel and Friends)
A futuristic thriller that pits teens against teens, this provocative debut is for fans of James Dashner and Marie Lu.

Jemma has spent her life scavenging tools and supplies for her tribe in the their small enclave outside what used to be a big city. Now she's a teen, and old enough to become a Mama. Making babies is how her people survive—in Jemma's world, life ends at age seventeen.

Survival has eclipsed love ever since the Parents died of a mysterious plague. But Jemma's connection to a boy named Apple is stronger than her duty as a Mama. Forced to leave, Jemma and Apple are joined in exile by a mysterious boy who claims to know what is causing them to die. The world is crumbling around them, and their time is running out. Is this truly the End?
The Queen Underneath by Stacey Filak (Page Street Books)
The Above and the Under have a tenuous truce that is shattered after the death of both their respective rulers. Gemma, the new queen of Under, must throw history aside and team up with Tollan, the heir to the Above throne, in order to take down a power that seeks to rule them all.

Their group of rebels is comprised of an assassin, a sex worker, and a palace servant from Above, and we follow their unique perspectives as they are forced to question previously held beliefs. But even with war looming, romance still grows. Challenging gender roles and the expectation that every prince must have a princess, Tollan discovers love with Elam—a young man, a sex worker, and one of Gemma's closest friends.
May 15th
Girl Made of Stars by Ashley Herring Blake (HMH)
"I need Owen to explain this. Because yes, I do know that Owen would never do that, but I also know Hannah would never lie about something like that."

Mara and Owen are about as close as twins can get. So when Mara's friend Hannah accuses Owen of rape, Mara doesn't know what to think. Can the brother she loves really be guilty of such a violent crime? Torn between the family she loves and her own sense of right and wrong, Mara is feeling lost, and it doesn't help that things have been strained with her ex-girlfriend, Charlie.

As Mara, Hannah, and Charlie navigate this new terrain, Mara must face a trauma from her own past and decide where Charlie fits in her future. With sensitivity and openness, this timely novel confronts the difficult questions surrounding consent, victim blaming, and sexual assault.
Like Love by Leah Konen (Amelet Books)
Seventeen-year-old Mabel Shepley loves working at Past Perfect, a sleek, high-tech store in San Francisco, where she helps customers view their memories—or mems—through lens recordings in the privacy of a state-of-the-art VR booth. Mabel hasn't recorded her own mems since the Very Bad Event of the previous year, but the customers are cool and it pays well. Mabel's life is easy-breezy until Charlie is hired for the summer. Charlie and Mabel bond over the course of their shared shifts, and soon their innocent flirtation develops into something more serious. But after Mabel catches Charlie checking out his mems one evening—and looking morose as a result—her curiosity gets the best of her. Snooping on Charlie by peering into his virtual reality mems leads Mabel down a rabbit hole of misunderstandings that threaten to destroy a love that's just maybe real.

In a world where past hurts and heartbreaks are always accessible, can Mabel Shepley trust her heart enough to find real love in the present?
The Harper Effect by Taryn Bashford (Sky Pony Press)
Seven
teen-year-old Harper was once a rising star on the tennis court--until her coach dropped her for being "mentally weak." Without tennis, who is she? Her confidence at an all-time low, she secretly turns to her childhood friend, next-door neighbor Jacob--who also happens to be her sister's very recent ex-boyfriend. If her sister finds out, it will mean a family war.
But when Harper is taken on by a new coach who wants her to train with Colt, a cold, defensive, brooding young tennis phenom, she hits the court all the harder, if only to prove Coltwrong. But as the two learn to become a team, Harper gets glimpses of the vulnerable boy beneath the surface, the boy who was deeply scarred by his family's dark and scandalous past. The boy she could easily find herself falling for.

As she walks a fine line between Colt's secrets, her forbidden love, and a game that demands nothing but the best, Harper must decide between her past and her future and between two boys who send her head spinning. Is the cost of winning the game is worth losing everything?

A sizzling tennis romance perfect for the summer months, The Harper Effect, will be a grand slam for fans of Kasie West, Miranda Kinneally and Simone Ekeles.
The Gone Away Place by Christopher Barzak (Knopf)
From Stonewall Honor author Christopher Barzak comes a haunting novel of love and loss, in which a series of tornadoes rips through a small midwest town, forever altering the lives of those who live there.

Ellie heads up her high school yearbook, and until the tornadoes come, her biggest worry is how to raise enough money to print them. But since the day when a rash of powerful tornadoes touched down in Newfoundland, Ohio--killing more than half of the students in her school, not to mention dozens more people throughout the town--she's been haunted: by the ghosts of her best friends, by the boy next door, even by her boyfriend. And the living are haunting her too, all those left behind in the storm's wake to cope with the "gone away" pieces in their lives. A chance encounter with one ghost leads Ellie to discover a way to free the spirits that have been lingering since the storm, and she learns that she's not the only one seeing the ghosts--it's a town-wide epidemic.
The Game Can't Love You Back by Karole Cozzo (Swoon Reads)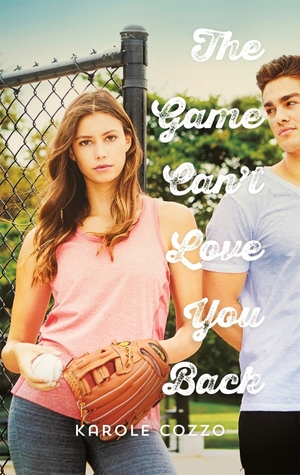 Eve is used to being the odd woman out. As the only girl on her school's baseball team, she knows exactly how to put sweaty, macho baseball players in their place, and she's focused on one thing and one thing only—being the best pitcher she can be.

But when a freak accident forces her high school to be absorbed by the neighboring town, Eve has to contend with a new group of guys who aren't used to having a woman on their team. And the new team's star pitcher, Jamie, has no interest in being ousted from his throne. He can't afford to give up his starting slot to a new pitcher—even worse, to a girl.

As the competition between Jamie and Eve starts to heat up, so does their attraction to each other. Can they keep their heads in the game, or will they end up getting played?
My So-Called Bollywood Life by Nisha Sharma (Crown)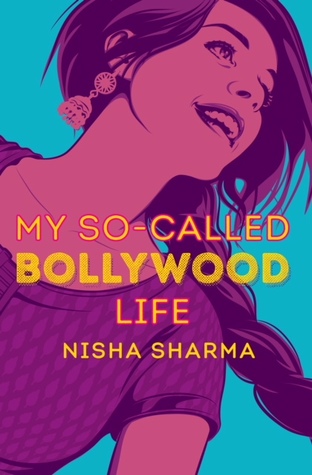 Winnie Mehta, Bollywood film groupie, has a dilemma: her boyfriend breaks up with her one week before senior year and instead of running the Princeton, NJ student film festival with him, she has to compete against him for the spot. What's worse is he realized hooking up with Jenny Dickens was a mistake and he wants Winnie back.

Dev Khanna, indie film savant, could be her solution. He helps her focus on what's important and makes her feel amazing in that terrifying, not-in-control way. At first, the plan to get her festival chair spot back and spend time with Dev seems to be working…until Winnie falls in love with the one guy who just may be the perfect hero she's been waiting for.

In a story where high school has more drama than the Indian film industry, one Bolly-junkie finds herself in a classic love triangle gone wrong. With a little bit of help from fate, her drunk grandmother, and dream sequences featuring Shahrukh Khan himself, Winnie learn that embracing Bollywood romance IRL may be the key to a happily ever after.
We Are All That's Left by Carrie Arcos (Phimonel)
Two lives. Two worlds apart. One deeply compelling story set in both Bosnia and the United States, spanning decades and generations, about the brutality of war and the trauma of everyday life after war, about hope and the ties that bind us together.

Zara and her mother, Nadja, have a strained relationship. Nadja just doesn't understand Zara's creative passion for, and self-expression through, photography. And Zara doesn't know how to reach beyond their differences and connect to a closed-off mother who refuses to speak about her past in Bosnia. But when a bomb explodes as they're shopping in their local farmers' market in Rhode Island, Zara is left with PTSD--and her mother is left in a coma. Without the opportunity to get to know her mother, Zara is left with questions--not just about her mother, but about faith, religion, history, and her own path forward.

As Zara tries to sort through her confusion, she meets Joseph, whose grandmother is also in the hospital, and whose exploration of religion and philosophy offer comfort and insight into Zara's own line of thinking.

Told in chapters that alternate between Zara's present-day Providence, RI, and Nadja's own childhood in Bosnia and Herzegovina during the Bosnian War of the 1990s, We Are All That's Left shows the ways in which, no matter the time and place, struggle and tragedy can give way to connection, healing and love.
Out of the Blue by Sophie Cameron (Roaring Brook Press)
Sometimes, I imagine alternate endings to the story: last-minute miracles, touches of magic. I picture how things might have gone, if I wasn't there. If I'd left just a few minutes later. If I hadn't been alone. It doesn't make any difference. One way or another, the crash always comes.

Ten days after Jaya Mackenzie's mum dies, angels start falling from the sky. Smashing down to earth at extraordinary speeds, wings bent, faces contorted, not a single one has survived.

Hysteria mounting with every Being that drops, Jaya's father uproots the family to Edinburgh intent on catching one alive. But Jaya can't stand this obsession and, struggling to make sense of her mother's sudden death and her own role on that fateful day, she's determined to stay out of it.

When her best friend disappears and her father's mania spirals, things hit rock bottom and it's at that moment something extraordinary happens: An angel lands right at Jaya's feet, and it's alive. Finally she is forced to acknowledge just how significant these celestial beings are.

Set against the backdrop of the frenzied Edinburgh festival, OUT OF THE BLUE tackles questions of grief and guilt and fear over who we really are. But it's also about love and acceptance and finding your place in this world as angels drop out of another.
Onyx and Ivory by Mindee Arnett (Balzer + Bray)
They call her Traitor Kate. It's a title Kate Brighton inherited from her father after he tried to assassinate the high king years ago. Now Kate lives as an outcast, clinging to the fringes of society as a member of the Relay, the imperial courier service. Only those most skilled ride for the Relay, and only the fastest survive, for when night falls, the nightdrakes—deadly flightless dragons—come out to hunt. Fortunately, Kate has a secret edge: she is a wilder, born with magic that allows her to influence the minds of animals. But it's this magic that she needs to keep hidden, for being a wilder is forbidden, punishable by death. And it's this magic that leads her to a caravan mysteriously massacred by drakes in broad daylight—the only survivor Corwin Tormaine, the son of the king. Her first love, the boy she swore to forget, the boy who broke her heart when he condemned her father to death.

With their paths once more entangled, Kate and Corwin must put the past behind them. The threat of drakes who attack in the daylight is only the beginning of a darker menace stirring in the kingdom of Rime—one whose origins have dire implications for Kate's father's crimes and will lead both Kate and Corwin into the middle of a brewing civil war.

Acclaimed author Mindee Arnett's stunning new novel thrusts readers into a beautiful, expansive, and dangerous new world—one where trust is rare, magic is commonplace, and little is as it seems.
The Accidental Bad Girl by Maxine Kaplan (Abrams)
After getting caught hooking up with her best friend's ex on the last day of junior year, Kendall starts senior year friendless and ostracized. She plans to keep her head down until she graduates. But after discovering her online identity has been hacked and she's being framed for stealing from a dealer, Kendall is drawn into a tenuous partnership with the mastermind of a drug ring lurking in the shadows of her Brooklyn private school. If she wants to repair her tattered reputation and save her neck, she'll have to decide who she really is—and own it. The longer she plays the role of "bad girl," the more she becomes her new reputation. Friends and enemies, detectives and drug dealers—no one is who they appear to be. Least of all Kendall.
Airports, Exes and Other Things I'm Over by Shani Petroff (Swoon Reads)
A bad storm, two canceled flights, stuck in an airport with a hot stranger and the guy who broke her heart... what could go wrong?

After Sari caught her boyfriend Zev cheating on her, their romantic Florida vacation was ruined. She can't get back to NYC soon enough. Unfortunately, mother nature may have different plans. A huge storm is brewing in the Northeast, and flights all over the country are getting canceled—including Sari's. She winds up stuck at the airport for hours. With Zev!

When another stranded passenger (a hot NYU guy) suggests a connecting flight to Boston, Sari jumps at the chance. But when her mom freaks out about her traveling alone, she has no choice—she has to include Zev, and somehow survive being trapped with the guy who broke her heart!
Four Letter Word by Christa Desir (Simon Pulse)
Eight friends. One game. A dozen regrets. And a night that will ruin them all, in this high stakes gripping story of manipulation and innocence lost, from the author of Bleed Like Me.

Chloe Sanders has wasted the better part of her junior year watching her best friend Eve turn away from her for the more interesting and popular Holly Reed. Living with her grandparents because her parents are currently serving as overseas volunteers, Chloe spends her days crushing on a dark-haired guy named Mateo, being mostly ignored by Eve and Holly, and wishing the cornfields of Iowa didn't feel so incredibly lonely.

But shortly after spring break, a new girl transfers to her high school—Chloe Donnelly. This Chloe is bold and arty and instantly placed on a pedestal by Eve and Holly. Now suddenly everyone is referring to Chloe Sanders as "Other Chloe" and her social status plummets even more.

Until Chloe Donnelly introduces all her friends to a dangerous game: a girls vs. guys challenge that only has one rule—obtain information by any means necessary. All the warning bells are going off in Other Chloe's head about the game, but she's not about to commit social suicide by saying no to playing.

Turns out the game is more complicated than Other Chloe thinks. Chloe Donnelly hates to lose. She's got power over everyone—secrets she's exploiting—and she likes to yank their strings. Only soft-spoken Mateo is sick of it, and when the game turns nasty, he chooses Other Chloe to help him expose everything Chloe Donnelly has done. But neither realize just how much the truth could cost them in the end.
Love and Other Carnivorous Plants by Florence Gonsalves (Little Brown)
A darkly funny debut for fans of Becky Albertalli, Matthew Quick, and Ned Vizzini about a nineteen-year-old girl who's consumed by love, grief, and the many-tentacled beast of self-destructive behavior.

Freshman year at Harvard was the most anticlimactic year of Danny's life. She's failing pre-med and drifting apart from her best friend. One by one, Danny is losing all the underpinnings of her identity. When she finds herself attracted to an older, edgy girl who she met in rehab for an eating disorder, she finally feels like she might be finding a new sense of self. But when tragedy strikes, her self-destructive tendencies come back to haunt her as she struggles to discover who that self really is. With a starkly memorable voice that's at turns hilarious and heartbreaking, Love and Other Carnivorous Plants brilliantly captures the painful turning point between an adolescence that's slipping away and the overwhelming uncertainty of the future.
The Game Can't Love You Back by Karole Cozzo (Swoon Reads)
Eve is used to being the odd woman out. As the only girl on her school's baseball team, she knows exactly how to put sweaty, macho baseball players in their place, and she's focused on one thing and one thing only—being the best pitcher she can be.

But when a freak accident forces her high school to be absorbed by the neighboring town, Eve has to contend with a new group of guys who aren't used to having a woman on their team. And the new team's star pitcher, Jamie, has no interest in being ousted from his throne. He can't afford to give up his starting slot to a new pitcher—even worse, to a girl.

As the competition between Jamie and Eve starts to heat up, so does their attraction to each other. Can they keep their heads in the game, or will they end up getting played?
War Storm by Victoria Aveyard (HarperTeen)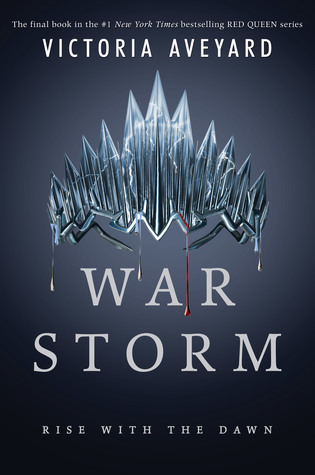 VICTORY COMES AT A PRICE.

Mare Barrow learned this all too well when Cal's betrayal nearly destroyed her. Now determined to protect her heart—and secure freedom for Reds and newbloods like her—Mare resolves to overthrow the kingdom of Norta once and for all… starting with the crown on Maven's head.

But no battle is won alone, and before the Reds may rise as one, Mare must side with the boy who broke her heart in order to defeat the boy who almost broke her. Cal's powerful Silver allies, alongside Mare and the Scarlet Guard, prove a formidable force. But Maven is driven by an obsession so deep, he will stop at nothing to have Mare as his own again, even if it means demolishing everything—and everyone—in his path.

War is coming, and all Mare has fought for hangs in the balance. Will victory be enough to topple the Silver kingdoms? Or will the little lightning girl be forever silenced?

In the epic conclusion to Victoria Aveyard's stunning series, Mare must embrace her fate and summon all her power… for all will be tested, but not all will survive.
The Queen of Sorrow by Sarah Beth Durst (Harper Voyager)
The battle between vicious spirits and strong-willed queens that started in the award-winning The Queen of Blood and continued in the powerful The Reluctant Queen comes to a stunning conclusion in The Queen of Sorrow, the final volume of Sarah Beth Durst's Queens of Renthia trilogy.

Queen Daleina has yearned to bring peace and prosperity to her beloved forest home—a hope that seemed doomed when neighboring forces invaded Aratay. Now, with the powerful Queen Naelin ruling by her side, Daleina believes that her dream of ushering in a new era can be realized, even in a land plagued by malevolent nature spirits who thirst for the end of human life.

And then Naelin's children are kidnapped by spirits.

Nothing is more important to her than her family, and Naelin would rather watch the world burn than see her children harmed. Blaming the defeated Queen Merecot of Semo for the kidnapping, Naelin is ready to start a war—and has the power to do it.

But Merecot has grander plans than a bloody battle with her southern neighbors. Taking the children is merely one step in a plot to change the future of all Renthia, either by ending the threat of spirits once and for all . . . or plunging the world into chaos.
All Of This Is True by Lygia Day Penaflor (HarperTeen)
Miri Tan loved the book Undertow like it was a living being. So when she and her friends went to a book signing to meet the author, Fatima Ro, they concocted a plan to get close to her, even if her friends won't admit it now. As for Jonah, well—Miri knows none of that was Fatima's fault.

Soleil Johnston wanted to be a writer herself one day. When she and her friends started hanging out with her favorite author, Fatima Ro, she couldn't believe their luck—especially when Jonah Nicholls started hanging out with them, too. Now, looking back, Soleil can't believe she let Fatima manipulate her and Jonah like that. She can't believe that she got used for a book.

Penny Panzarella was more than the materialistic party girl everyone at the Graham School thought she was. She desperately wanted Fatima Ro to see that, and she saw her chance when Fatima asked the girls to be transparent with her. If only she'd known what would happen when Fatima learned Jonah's secret. If only she'd known that the line between fiction and truth was more complicated than any of them imagined. . . .
May 22nd
The Strange Fascinations of Noah Hypnotik by David Arnold (Viking)
"An epic wonder" from the bestselling author of Mosquitoland

This is Noah Oakman → sixteen, Bowie believer, concise historian, disillusioned swimmer, son, brother, friend.

Then Noah → gets hypnotized.

Now Noah → sees changes—inexplicable scars, odd behaviors, rewritten histories—in all those around him. All except his Strange Fascinations . . .

A stunning surrealist portrait, The Strange Fascinations of Noah Hypnotik is a story about all the ways we hurt our friends without knowing it, and all the ways they stick around to save us.


*Adam Silvera, bestselling author of More Happy Than Not and They Both Die at the End
Monday's Not Coming by Tiffany D. Jackson (Katherine Tegan Books)
In Monday's Not Coming, we meet a girl named Claudia whose best friend is missing and no one seems to notice until she shows up…one year later. We follow Claudia's painstaking mission to convince everyone around her that something is wrong. Through the relationships with her beloved Southeast D.C. family and classmates, you'll see the toll gentrification and mental health takes on her community as she battles against time. But the very core of the story focuses on the fierce love between two best friends, willing to do anything to save one another.
Ride On by Gwen Cole (Sky Pony Press)
Some people call him an outlaw, and others call him a cowboy, but Seph doesn't really care which they use? He only wants to be left alone.

Meanwhile, Avery, lost without her brother, Finn, must figure out how to survive in the Wild if she's going to rescue him and could use all the help she can get.

One morning, Seph is taken prisoner?chained to the ground and stared down by the most organized gang he's ever crossed. He knows it won't be easy to escape this time, but he does just that?and runs straight into Avery.

Set in a world where the sky is always gray and its people are constantly searching for the sun, Ride On follows two teens who cross paths when the odds are against them.

The farther they ride to catch up to the Lawmen, the gang controlling most of Texas and those responsible for taking Avery's brother, the more dangerous it gets. Seph rides to help Avery, but his past quickly catches up to him and things manage to take a turn for the worse.

After years of burying the ghost of revenge, Seph now has no choice but to face it. The only thing that matters in the Wild is how quick your draw is, and Seph can only hope his is fast enough?
Driving By Starlight by Anat Deracine (Henry Holt)
Sixteen-year-olds Leena and Mishie are best friends. They delight in small rebellions against the Saudi cultural police—secret Western clothing, forbidden music, flirtations. But Leena wants college, independence—she wants a different life. Though her story is specific to her world (a world where it's illegal for women to drive, where a ten-year-old boy is the natural choice as guardian of a fatherless woman), ultimately it's a story about friendship, family, and freedom that transcends cultural differences.
From Twinkle With Love by Sandhya Menon (Simon Pulse)
Aspiring filmmaker and wallflower Twinkle Mehra has stories she wants to tell and universes she wants to explore, if only the world would listen. So when an opportunity to befriend her longtime crush and town golden boy, Neil Roy, presents itself via email, Twinkle is all over it. Not only could she e-woo him, she might also be able to convince him to star in one of her films—thus launching herself out of obscurity and into viral success!

What Twinkle doesn't know, though, is that the emails she's been exchanging are not with Neil, but with his geeky, fellow-wallflower twin brother, Sahil.

Sahil Roy is a big believer in destiny. So when Twinkle Mehra, a girl he's always loved from afar, accidentally emails him instead of his brother, he totally sees it as a sign from the universe. If he can persuade Twinkle to work on a film with him at the request of himse—er, Neil—maybe, just maybe, he has a chance at winning her heart, too.

Of course, lies have a way of surfacing, even ones told with the best of intentions. When the truth comes to light, will Twinkle and Sahil find their happily-ever-after?
Always Never Yours by Austin Siegemund-Broka and Emily Wibberley (Speak)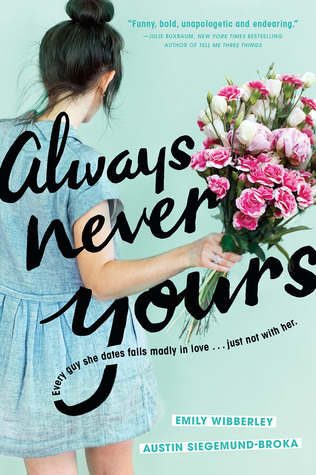 Megan Harper is the girl before. All her exes find their one true love right after dating her. It's not a curse or anything, it's just the way things are, and Megan refuses to waste time feeling sorry for herself. Instead, she focuses on pursuing her next fling, directing theatre, and fulfilling her dream school's acting requirement in the smallest role possible.

But her plans quickly crumble when she's cast as none other than Juliet–yes, that Juliet–in her high school's production. It's a nightmare. No–a disaster. Megan's not an actress and she's certainly not a Juliet. Then she meets Owen Okita, an aspiring playwright who agrees to help Megan catch the eye of a sexy stagehand in exchange for help writing his new script.

Between rehearsals and contending with her divided family, Megan begins to notice Owen–thoughtful, unconventional, and utterly unlike her exes, and wonders: shouldn't a girl get to play the lead in her own love story?
The Academy by Katie Sise (Balzer + Bray)
Frankie Brooks knows what she wants in life: to become the world's next great fashion editor. All she needs to do is get into the elite American Fashion Academy in New York City. If she gets in, her life plans will be going right on schedule. Anna Wintour, watch out.

But after Frankie messes up one too many times—hey, it's hard keeping up with classwork and an acclaimed fashion blog—her parents come up with entirely different plans for her future: Military school. How is Frankie, the least athletic person in the world, who knows absolutely nothing about the military, going to survive a whole semester at the famed—and feared—Academy?

With students who seem to be totally uninterested in her, a course-load that's even more difficult than at her old school, and the weird athletic War Games competition Frankie has to join—her life is way harder than it used to be. And no one, including her roommate Joni, seems to understand Frankie at all.

As she learns how to cope in about a million drills, a hundred different specialized classes, and is maybe even falling for super-hot and super-smart cadet Jack Wattson, can Frankie prove to everyone that being a fashionista doesn't mean she can't succeed?
Aftermath by Kelley Armstrong (Crown Books)
Three years after losing her brother Luka in a school shooting, Skye Gilchrist is moving home. But there's no sympathy for Skye and her family because Luka wasn't a victim; he was a shooter.

Jesse Mandal knows all too well that the scars of the past don't heal easily. The shooting cost Jesse his brother and his best friend--Skye.

Ripped apart by tragedy, Jesse and Skye can't resist reopening the mysteries of their past. But old wounds hide darker secrets. And the closer Skye and Jesse get to the truth of what happened that day, the closer they get to a new killer.
The Brightsiders by Jenn Wilde (Swoon Reads)
A teen rockstar has to navigate family, love, coming out, and life in the spotlight after being labeled the latest celebrity trainwreck in Jen Wilde's quirky and utterly relatable novel.
As a rock star drummer in the hit band The Brightsiders, Emmy King's life should be
perfect. But there's nothing the paparazzi love more than watching a celebrity crash and burn. When a night of partying lands Emmy in hospital and her girlfriend in jail, she's branded the latest tabloid train wreck.
Luckily, Emmy has her friends and bandmates, including the super-swoonworthy Alfie, to help her pick up the pieces of her life. She knows hooking up with a band member is exactly the kind of trouble she should be avoiding, and yet Emmy and Alfie Just. Keep. Kissing.
Will the inevitable fallout turn her into a clickbait scandal (again)? Or will she find the strength to stand on her own?
Jen Wilde, author of Queens of Geek, which Seventeen called, "the geeky, queer book of our dreams" is back with a brand new cast of highly diverse and relatable characters for her fans to fall in love with.
Furyborn by Claire Legrand (Sourcebooks Fire)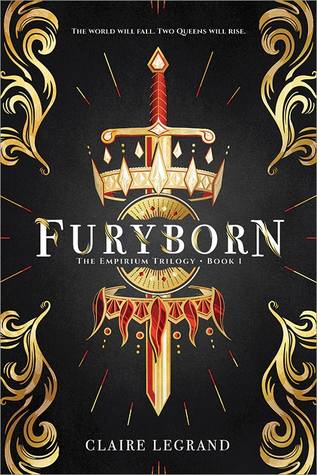 The stunningly original, must-read fantasy of 2018 follows two fiercely independent young women, centuries apart, who hold the power to save their world...or doom it.

When assassins ambush her best friend, the crown prince, Rielle Dardenne risks everything to save him, exposing her ability to perform all seven kinds of elemental magic. The only people who should possess this extraordinary power are a pair of prophesied queens: a queen of light and salvation and a queen of blood and destruction. To prove she is the Sun Queen, Rielle must endure seven trials to test her magic. If she fails, she will be executed...unless the trials kill her first.

A thousand years later, the legend of Queen Rielle is a mere fairy tale to bounty hunter Eliana Ferracora. When the Undying Empire conquered her kingdom, she embraced violence to keep her family alive. Now, she believes herself untouchable--until her mother vanishes without a trace, along with countless other women in their city. To find her, Eliana joins a rebel captain on a dangerous mission and discovers that the evil at the heart of the empire is more terrible than she ever imagined.

As Rielle and Eliana fight in a cosmic war that spans millennia, their stories intersect, and the shocking connections between them ultimately determine the fate of their world--and of each other.
Anger is a Gift by Mark Oshiro (Tor Teen)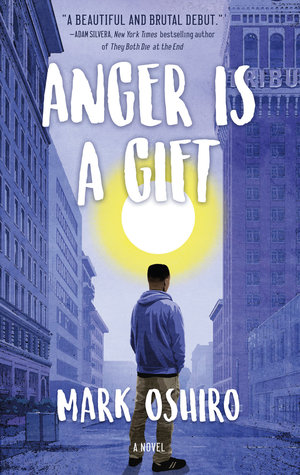 A story of resilience and loss, love and family, Mark Oshiro's Anger is a Gift testifies to the vulnerability and strength of a community living within a system of oppression.

Six years ago, Moss Jefferies' father was murdered by an Oakland police officer. Along with losing a parent, the media's vilification of his father and lack of accountability has left Moss with near crippling panic attacks.

Now, in his sophomore year of high school, Moss and his fellow classmates find themselves increasingly treated like criminals their own school. New rules. Random locker searches. Constant intimidation and Oakland Police Department stationed in their halls. Despite their youth, the students decide to organize and push back against the administration.

When tensions hit a fever pitch and tragedy strikes, Moss must face a difficult choice: give in to fear and hate or realize that anger can actually be a gift.
May 29th
Legendary by Stephanie Garber (Flatiron Books)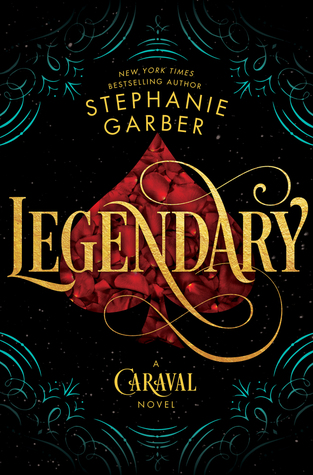 The sequel to the New York Times bestselling and #1 IndieNext Pick Caraval, following Scarlett's younger sister, Tella, on a journey to the empire's capital to fulfill a dangerous bargain.

Stephanie Garber's limitless imagination takes flight once more in the colorful, mesmerizing, and immersive sequel to her New York Times bestselling debut novel Caraval.

This year's Caraval has concluded. Tella is alive—and safe, to her older sister's relief. But Tella has secrets she has been keeping from Scarlett. Secrets like what Tella promised in exchange for the sisters' invitations to Caraval in the first place. Secrets about the person to whom these promises were made. And secrets about Julian, the Caraval player who won Scarlett's heart.

Afraid of revealing the truth to the person who loves her most, Tella runs away to Valenda, the capital of the Empire, to find the mysterious correspondent whom Tella owes. But in the nights leading up to Elantine's Day, a cross between a masquerade ball, a jubilee, and Caraval, no one is to be trusted . . .
Listen to Your Heart by Kasie West (Scholastic)
Talking to other people isn't Kate Bailey's favorite activity. She'd much rather be out on the lake, soaking up the solitude and sunshine. So when her best friend, Alana, convinces Kate to join their high school's podcast, Kate is not expecting to be chosen as the host. Now she'll have to answer calls and give advice on the air? Impossible.

But to Kate's surprise, she turns out to be pretty good at the hosting gig. Then the podcast gets in a call from an anonymous guy, asking for advice about his unnamed crush. Kate is pretty sure that the caller is gorgeous Diego Martinez, and even surer that the girl in question is Alana. Kate is excited for her friend ... until Kate herself starts to develop feelings for Diego. Suddenly, Kate finds that while doling out wisdom to others may be easy, asking for help is tougher than it looks, and following your own advice is even harder.

Kasie West's adorable story of secrets, love, and friendship is sure to win over hearts everywhere.
Court of Shadows by Madeline Roux (HarperTeen)
The chilling second book in the all-new graphic horror series from New York Times bestselling author of Asylum follows Louisa Ditton, a teenage girl who finds employment as a maid at a boardinghouse in northern England—only to discover that the owner is executing his own brand of dark justice on the guests.

Louisa Ditton doesn't know who she is anymore.

After the gruesome events of last autumn, she has settled into her role as a maid at Coldthistle House but struggles to control her new changeling powers. Is she turning into a monster like her employer, the devilish Mr. Morningside, or did her last act of heroism redeem her?

As Louisa grapples with these weighty questions, Mr. Morningside plans a fete—one that will double as a trap for an End of Days cult that wants him dead. But then Upworlders, angelic beings who look down upon Mr. Morningside's monstrous staff, arrive, and they're prepared to take over Coldthistle. And one brother-sister duo named Sparrow and Finch is bringing their own brand of self-righteous justice. Even a man claiming to be Louisa's father has a role to play, though Louisa can't quite tell what his true motive is…yet.
Bright Burns The Night by Sara B. Larson (Scholastic)
Ten years ago, King Lorcan of the Dark Kingdom Dorjhalon defeated Queen Evelayn and cut her conduit stone from her. Since then, he has kept her trapped in her swan form. With the loss of balance between Dark and Light, winter has descended and the Draíolon of Éadrolan lose more power every day. But once a year, Lorcan transforms her back to her Draíolon form and offers a truce. And every year Evelayn refuses -- for he requires her to Bind herself to him for life.
But now, with an Ancient power bearing down upon them, everything may change. Evelayn will learn that the truths she once believed have shattered, and that she may need her enemies even more than her allies. Lorcan and Evelayn become partners in a desperate quest to return the balance of power to Lachalonia. How far will this partnership go? Can friendship -- perhaps even love -- bloom where hatred has taken root?
Sara B. Larson delivers a thrillingly romantic and hauntingly satisfying end to this extraordinary duology.
Cross Fire by Fonda Lee (Scholastic Press)
Earth's century of peace as a colony of an alien race has been shattered. As the alien-run government navigates peace talks with the human terrorist group Sapience, Donovan tries to put his life back together and return to his duty as a member of the security forces. But a new order comes from the alien home planet: withdraw. Earth has proven too costly and unstable to maintain as a colony, so the aliens, along with a small selection of humans, begin to make plans to leave. As word of the withdrawal spreads through the galaxy, suddenly Earth becomes vulnerable to a takeover from other aliens races. Aliens who do not seek to live in harmony with humans, but will ravage and destroy the planet.

As a galactic invasion threatens, Donovan realizes that Sapience holds the key that could stop the pending war. Yet in order to save humankind, all species on Earth will have to work together, and Donovan might just have to make the ultimate sacrifice to convince them.
Give Me Some Truth by Eric Gansworth (Arthur A. Levine Books)
Carson Mastick is entering his senior year of high school and desperate to make his mark, on the reservation and off. A rock band -- and winning the local Battle of the Bands, with its first prize of a trip to New York City -- is his best shot. But things keep getting in the way. Small matters like the lack of an actual band, or the fact that his brother just got shot confronting the racist owner of a local restaurant.

Maggi Bokoni has just moved back to the reservation from the city with her family. She's dying to stop making the same traditional artwork her family sells to tourists (conceptual stuff is cooler), stop feeling out of place in her new (old) home, and stop being treated like a child. She might like to fall in love for the first time too.

Carson and Maggi -- along with their friend Lewis -- will navigate loud protests, even louder music, and first love in this stirring novel about coming together in a world defined by difference.
Questions I Want to Ask You by Michelle Falkoff (HarperTeen)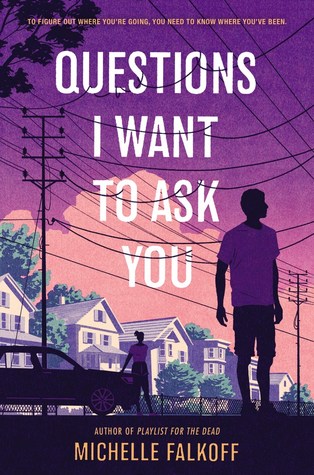 Patrick "Pack" Walsh may not know exactly where he's going in life, but he's happy where he is. He's got a girlfriend who gets him. His single dad is his best friend. After graduation, he has a desk job lined up at the local crossfit gym, maybe he'll even work his way up to trainer. He can't see himself ever leaving the small town of Brooksby, MA. And he's fine with that.

Then, on his eighteenth birthday, a letter from Pack's mother changes everything.

Pack hits the road, searching for a mother he's never known and a family he had no idea existed until now. His journey unearths questions about both of his parents that he never saw coming. And by the end of the summer, Pack has a whole different understanding of his past—and most importantly, where he wants his future to lead.
LIFE1K3 by Jay Kristoff (Knopf)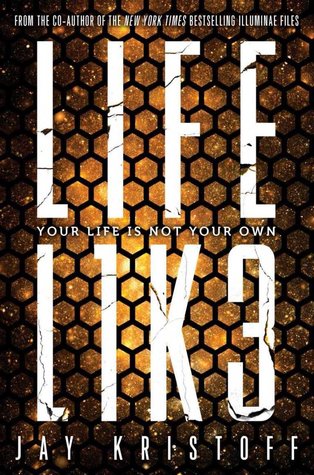 On a floating junkyard beneath a radiation sky, a deadly secret lies buried in the scrap.
Eve isn't looking for secrets—she's too busy looking over her shoulder. The robot gladiator she's just spent six months building has been reduced to a smoking wreck, and the only thing keeping her Grandpa from the grave was the fistful of credits she just lost to the bookies. To top it off, she's discovered she can destroy electronics with the power of her mind, and the puritanical Brotherhood are building a coffin her size. If she's ever had a worse day, Eve can't remember it.

But when Eve discovers the ruins of an android boy named Ezekiel in the scrap pile she calls home, her entire world comes crashing down. With her best friend Lemon Fresh and her robotic conscience, Cricket, in tow, she and Ezekiel will trek across deserts of irradiated glass, infiltrate towering megacities and scour the graveyard of humanity's greatest folly to save the ones Eve loves, and learn the dark secrets of her past.
Even if those secrets were better off staying buried.
The Disappearance of Sloane Sullivan by Gia Cribbs (Harlequin Teen)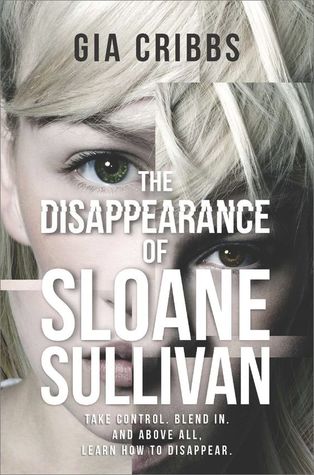 No one wants me to tell you about the disappearance of Sloane Sullivan.

Not the lawyers or the cops. Not her friends or family. Not even the boy who loved her more than anyone. And most certainly not the United States Marshals Service. You know, the people who run the witness protection program or, as it's officially called, the Witness Security Program? Yeah, the WITSEC folks definitely don't want me talking to you.

But I don't care. I have to tell someone.

If I don't, you'll never know how completely wrong things can go. How a single decision can change everything. How, when it really comes down to it, you can't trust anyone. Not even yourself. You have to understand, so it won't happen to you next. Because you never know when the person sitting next to you isn't who they claim to be...and because there are worse things than disappearing.
Lies You Never Told Me by Jennifer Donaldson (Razorbill)
Gabe and Elyse have never met. But they both have something to hide.

Quiet, shy Elyse can't believe it when she's cast as the lead in her Portland high school's production of Romeo and Juliet. Her best friend, Brynn, is usually the star, and Elyse isn't sure she's up to the task. But when someone at rehearsals starts to catch her eye--someone she knows she absolutely shouldn't be with--she can't help but be pulled into the spotlight.

Austin native Gabe is contemplating the unthinkable--breaking up with Sasha, his headstrong, popular girlfriend. She's not going to let him slip through her fingers, though, and when rumors start to circulate around school, he knows she has the power to change his life forever.

Gabe and Elyse both make the mistake of falling for the wrong person, and falling hard. Told in parallel narratives, this twisty, shocking story shows how one bad choice can lead to a spiral of unforeseen consequences that not everyone will survive.
Holly Jolly Summer by Tiffany Stewart (FSG)
Four huge disasters,
Three months of tourists,
Two gorgeous boys,
And a partridge in a palm tree

In this lighthearted beach read about family, friendship, and fa-la-la, it's up to lovestruck teen Darby to save the spirit of a Southern town called Christmas.

Christmas, Kentucky, is a summer tourist destination known for its holiday-themed shops, ornament-sprouting potted palms, giant Snow Globe display, and cheerful residents—including the mayor's daughter, fifteen-year-old Darby Peacher. But as Darby stumbles her way into a job at the town's run-down amusement park, Holly Jolly Land, her summer quickly goes from merry to miserable: the boy of Christmas present is absent, a boy of Christmas past is her supervisor, and the town seems to be losing its cheer as it strives to become more commercial. As she tries to sort out her love life, Darby grows positively Scroogey until she gets wrapped up in reinventing Holly Jolly Land—and the town—as the wonderlands they once were.

Tiffany Stewart's debut novel Holly Jolly Summer is brimming with humor, heart, and a sprinkling of summer romance.
Summer Skin by Kirsty Egar (Fiewel and Friends)
Jess Gordon is out for revenge. Last year the jocks from Knights College tried to shame her best friend. This year she and a hand-picked college girl gang are going to get even.

The lesson: don't mess with Unity girls.

The target: Blondie, a typical Knights stud, arrogant, cold . . . and smart enough to keep up with Jess.

A neo-riot grrl with a penchant for fanning the flames meets a rugby-playing sexist pig - sworn enemies or two people who happen to find each other when they're at their most vulnerable?

It's all Girl meets Boy, Girl steals from Boy, seduces Boy, ties Boy to a chair and burns Boy's stuff. Just your typical love story.

A searingly honest and achingly funny story about love and sex amid the hotbed of university colleges by the award-winning author of Raw Blue.