Undated
Untitled by Sam Maggs (Marvel Press)
Megan Logan at Marvel Press has signed Sam Maggs to write an original YA novel inspired by the world of the Unstoppable Wasp Marvel comics series, following Nadia van Dyne (the Unstoppable Wasp) and her group of genius friends as they work together to save the world (again). Publication is scheduled for May 2020; Maria Vicente at P.S. Literary Agency negotiated the deal for world rights.
Roman and Jewel by Tiffany D. Jackson (Katherine Tegan Books) - unsure as to if this title is correct as there is another YA book publishing in 2020 with the same title. There's also another edition with the title Grown releasing in September. I will update when this is more clear.
May 1st
Four Days Of You and Me by Miranda Kenneally (Sourcebooks Fire)
A new swoon-worthy romance following a couple's love story on the same date over four years.

Every May 7, the students at Coffee County High School take a class trip. And every year, Lulu's relationship with Alex Rouvelis gets a little more complicated. Freshman year, they went from sworn enemies to more than friends after a close encounter in an escape room. It's been hard for Lulu to quit Alex ever since.

Through breakups, make ups, and dating other people, each year's class trip brings the pair back together and forces them to confront their undeniable connection. From the science museum to an amusement park, from New York City to London, Lulu learns one thing is for sure: love is the biggest trip of all.
May 5th
Chasing Lucky by Jenn Bennett (Simon Pulse)
In this coming-of-age romance perfect for fans of Jenny Han and Sarah Dessen, a rule-abiding teen embraces her more rebellious side while falling for her ex-boyfriend's arch-nemesis.

Josie Saint-Martin is well-versed in the art of concealment. Bullied as a child, she's spent most of her life with her single mother, moving from city to city, covering up what she doesn't want others to see, comfortable behind the lens of her favorite vintage camera . . .until Josie's grandmother dies and they return to her mother's historical New England hometown to run the family bookstore. There, Josie pulls off the ultimate camouflage: dating Adrian, the Harvard-bound son of the most influential man in town.

But her smokescreen is blown when Adrian breaks up with her during his high school graduation party, and Josie's poorly executed act of revenge lands her big-time trouble—jail alongside the last person she'd want to share a mugshot with: the mysterious and brooding son of the boat mechanic next door, Lucky Karras.

Forced to spend the summer together in mandatory community service, Josie and Lucky become the talk of their coastal town—shamed, trolled, and publicly disgraced. The weird thing is, Josie starts to not mind, because the pair have more in common than she once thought. A lot more. But during a summer of secrets, in a town built on gossip, everything rises to the surface. Can Josie and Lucky swim past these obstacles, or will they both go down together?
The Betrothed by Kiera Cass (HarperCollins)
A would-be queen. A handsome young king. A perfect match…or is it?
From the #1 New York Times bestselling author of the Selection series comes The Betrothed, a glittering royal romance sure to captivate her legion of loyal readers and lovers of courtly intrigue alike.
When King Jameson declares his love for Lady Hollis Brite, Hollis is shocked—and thrilled. After all, she's grown up at Keresken Castle, vying for the king's attention alongside other daughters of the nobility. Capturing his heart is a dream come true.
But Hollis soon realizes that falling in love with a king and being crowned queen may not be the happily ever after she thought it would be. And when she meets a commoner with the mysterious power to see right into her heart, she finds that the future she really wants is one that she never thought to imagine.
Running by Natalia Sylvester (Clarion)
When fifteen-year-old Cuban American Mariana Ruiz's father runs for president, Mari starts to see him with new eyes. A novel about waking up and standing up, and what happens when you stop seeing your dad as your hero—while the whole country is watching.

In this thoughtful, authentic, humorous, and gorgeously written novel about privacy, waking up, and speaking up, Senator Anthony Ruiz is running for president. Throughout his successful political career he has always had his daughter's vote, but a presidential campaign brings a whole new level of scrutiny to sheltered fifteen-year-old Mariana and the rest of her Cuban American family, from a 60 Minutes–style tour of their house to tabloids doctoring photos and inventing scandals. As tensions rise within the Ruiz family, Mari begins to learn about the details of her father's political positions, and she realizes that her father is not the man she thought he was.

But how do you find your voice when everyone's watching? When it means disagreeing with your father—publicly? What do you do when your dad stops being your hero? Will Mari get a chance to confront her father? If she does, will she have the courage to seize it?
Heartstopper by Alice Oseman (Scholastic)
Boy meets boy. Boys become friends. Boys fall in love. A sweet and charming coming-of-age story that explores friendship, love, and coming out.

"Absolutely delightful. Sweet, romantic, kind. Beautifully paced. I loved this book." -- Rainbow Rowell, author of Carry On.

Shy and softhearted Charlie Spring sits next to rugby player Nick Nelson in class one morning. A warm and intimate friendship follows, and that soon develops into something more for Charlie, who doesn't think he has a chance.

But Nick is struggling with feelings of his own, and as the two grow closer and take on the ups and downs of high school, they come to understand the surprising and delightful ways in w
hich love works.
The Loop by Benjamin Oliver (Scholastic)
Life inside The Loop-the futuristic death row for teens under eighteen-is one long repetitive purgatory. But when news of the encroaching chaos in the outside world reaches the inmates and disorder begins to strike, the prison becomes the least of their worries. Perfect for fans of The Fifth Wave and The Darkest Minds.

It's Luka Kane's sixteenth birthday and he's been inside The Loop for over two years. Every inmate is serving a death sentence with the option to push back their execution date by six months if they opt into "Delays", scientific and medical experiments for the benefit of the elite in the outside world.
But rumors of a war on the outside are spreading amonst the inmates, and before they know it, their tortuous routine becomes disrupted. The government issued rain stops falling. Strange things are happening to the guards. And it's not long until the inmates are left alone inside the prison.

Were the chains that shackled Luka to his cell the only intruments left to keep him safe? In a thrilling shift, he must overcome fellow prisoners hell-bent on killing him, the warden losing her mind, the rabid rats in the train tunnels, and a population turned into murderous monsters to try and break out of The Loop, save his family, and discover who is responsible for the chaos that has been inflicted upon the world.
When You Get the Chance and Robin Stevenson (Running Press Kids)
Following cousins on a road trip to Pride as they dive into family secrets and friendships, When You Get the Chance is a contemporary YA novel, perfect for fans of David Levithan and Becky Albertalli, and for readers looking for a story of friendship and family.

As kids, Mark and his cousin Talia spent many happy summers together at the family cottage in Ontario, but a fight between their parents put an end to the annual event. Living on opposite coasts--Mark in Halifax and Talia in Victoria--they haven't seen each other in years. When their grandfather dies unexpectedly, Mark and Talia find themselves reunited at the cottage once again, cleaning it out while the family decides what to do with it.

Mark and Talia are both queer, but they soon realize that's about all they have in common, other than the fact that they'd both prefer to be in Toronto. Talia is desperate to see her high school sweetheart Erin, who's barely been in touch since leaving to spend the summer working at a coffee shop in the gay village. Mark, on the other hand, is just looking for some fun, and Toronto Pride seems like the perfect place to find it.

When a series of complications throws everything up in the air, Mark and Talia--with Mark's little sister Paige in tow--decide to hit the road for Toronto. With a bit of luck, and some help from a series of unexpected new friends, they might just make it to the big city and find what they're looking for. That is, if they can figure out how to start seeing things through each other's eyes.
The Dark In-Between by Elizabeth Hrib (Swoon Reads)
A terrible accident brings sixteen-year-old Casey Everett's life to a halt—literally. Pronounced dead on the beach during the year-end harbor party, Casey's sudden return to the living is shadowed by the drowning of her best friend, Liddy.

Eager to avoid the rumors that follow her, Casey returns home for the summer, only to find that Liddy won't let her go. A series of violent nightmares and soulless whispers threaten to drive her mad, but when she watches a boy fall from the sky, she suspects she's actually crossed that line.

That is until Red—an angel fallen to earth to regain his wings—takes her to Limbo: a place that exists somewhere between the living and the dead. Now, in order to save her best friend, Casey must learn to walk these mysterious and dangerous paths or else risk losing Liddy to something worse than death.
Stay Gold by Tolby McSmith (HarperTeen)
Debut author Tobly McSmith delivers a coming-of-age teen love story about a transgender boy who's going stealth at his new Texas high school and a cisgender girl who is drawn to him, even as she's counting down the days until graduation. Perfect for fans of David Levithan, Becky Albertalli, and Jenny Han.

Pony just wants to fly under the radar during senior year. Tired from all the attention he got at his old school after coming out as transgender, he's looking for a fresh start at Hillcrest High. But it's hard to live your best life when the threat of exposure lurks down every hallway and in every bathroom.

Georgia is beginning to think there's more to life than cheerleading. She plans on keeping a low profile until graduation…which is why she promised herself that dating was officially a no-go this year.

Then, on the very first day of school, the new guy and the cheerleader lock eyes. How is Pony supposed to stay stealth when he wants to get close to a girl like Georgia? How is Georgia supposed to keep her promise when sparks start flying with a boy like Pony?

Funny and poignant, clear-eyed and hopeful, Stay Gold is a story about finding love—and finding yourself.
Clap When You Land by Elizabeth Acevedo (HarperCollins)
Camino Rios lives for the summers when her father visits her in the Dominican Republic. But this time, on the day when his plane is supposed to land, Camino arrives at the airport to see crowds of crying people...

In New York City, Yahaira Rios is called to the principal's office, where her mother is waiting to tell her that her father, her hero, has died in a plane crash.

Separated by distance - and Papi's secrets - the two girls are forced to face a new reality in which their father is dead and their lives are forever altered. And then, when it seems like they've lost everything of their father, they learn of each other.

Papi's death uncovers all the painful truths he kept hidden, and the love he divided across an ocean. And now, Camino and Yahaira are both left to grapple with what this new sister means to them, and what it will now take to keep their dreams alive.

In a dual narrative novel in verse that brims with both grief and love, award-winning and bestselling author Elizabeth Acevedo writes about the devastation of loss, the difficulty of forgiveness, and the bittersweet bonds that shape our lives.
Dark Skies by Danielle L. Jensen (Tor Teen)
A RUNAWAY WITH A HIDDEN PAST
Lydia is a scholar, but books are her downfall when she meddles in the plots of the most powerful man in the Celendor Empire. Her life in danger, she flees west to the far side of the Endless Seas and finds herself entangled in a foreign war where her burgeoning powers are sought by both sides.

A COMMANDER IN DISGRACE
Killian is Marked by the God of War, but his gifts fail him when the realm under the dominion of the Corrupter invades Mudamora. Disgraced, he swears his sword to the kingdom's only hope: the crown princess. But the choice sees him caught up in a web of political intrigue that will put his oath – and his heart – to the test.

A KINGDOM UNDER SIEGE
With Mudamora falling beneath the armies of the Corrupter, Lydia and Killian strike a bargain to save those they love most—but it is a bargain with unintended and disastrous consequences. Truths are revealed, birthrights claimed, and loyalties questioned—all while a menace deadlier and more far-reaching than they realize sweeps across the world.
Lobizona by Romina Garber and Romina Russell (Wednesday Books)
Some people ARE illegal.

Lobizonas do NOT exist.

Both of these statements are false.

Manuela Azul has been crammed into an existence that feels too small for her. As an undocumented immigrant who's on the run from her father's Argentine crime-family, Manu is confined to a small apartment and a small life in Miami, Florida.

Until Manu's protective bubble is shattered.

Her surrogate grandmother is attacked, lifelong lies are exposed, and her mother is arrested by ICE. Without a home, without answers, and finally without shackles, Manu investigates the only clue she has about her past--a mysterious "Z" emblem—which leads her to a secret world buried within our own. A world connected to her dead father and his criminal past. A world straight out of Argentine folklore, where the seventh consecutive daughter is born a bruja and the seventh consecutive son is a lobizón, a werewolf. A world where her unusual eyes allow her to belong.

As Manu uncovers her own story and traces her real heritage all the way back to a cursed city in Argentina, she learns it's not just her U.S. residency that's illegal. . . .it's her entire existence.
The Notorious Virtues by Alwyn Hamilton (Viking)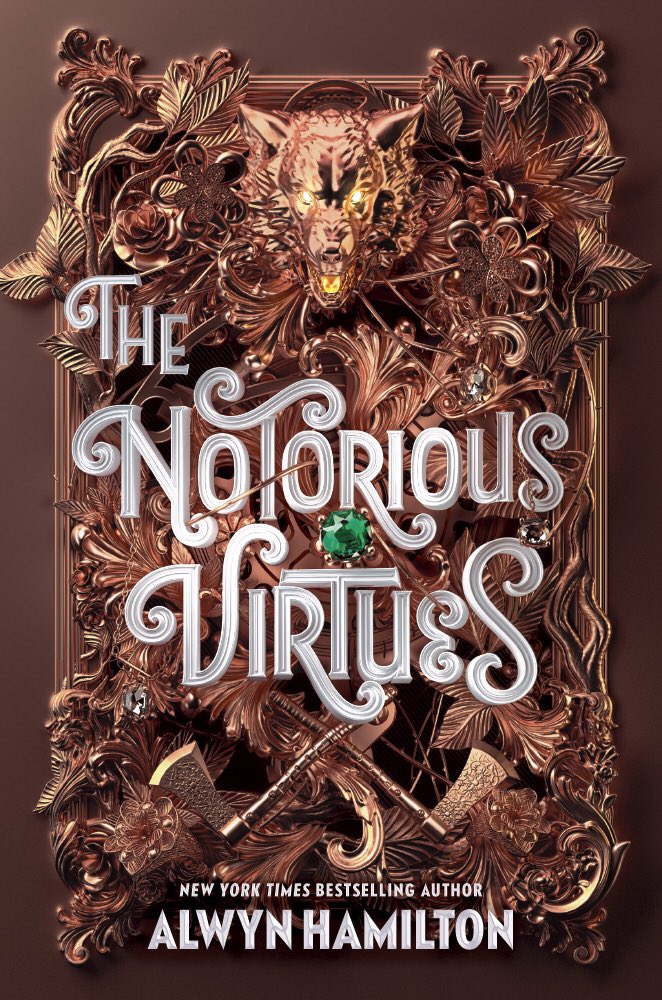 Bestselling Rebel of the Sands author Alwyn Hamilton is back with a glittering thriller about a glamorous media darling, a surprise heiress, and the magical competition of a lifetime.

At sixteen, Honora "Nora" Holtzfall is the daughter of the most powerful heiress in all of Walstad. Her family controls all the money–and all the magic–in the entire country. But despite being the center of attention, Nora has always felt like an outsider. When her mother is found dead in an alley, the family throne and fortune are suddenly up for grabs, and Nora will be pitted against her cousins in the Veritaz, the ultimate magical competition for power that determines the one family heir.

But there's a surprise contestant this time: Lotte, the illegitimate daughter of Nora's aunt. When Lotte's absent mother retrieves her from the rural convent she'd abandoned her to, Lotte goes from being an orphan to surrounded by family. Unfortunately, most of them want her dead.

And soon, Nora discovers that her mother's death wasn't random–it was murder. And the only person she can trust to uncover the truth of what happened is a rakish young reporter who despises everything Nora and her family stand for.

With everyone against her, Lotte's last hope is hunting for the identity of her father. But the dangerous competition–and her feelings for Theo, one of the Holtzfalls' sworn protectors–turns her world upside down.

Incredible tests, impossible choices and deadly odds await both girls. But there can only be one winner.
Last Girls by Dementra Brodsky (Tor Teen)
No one knows how the world will end.

On a secret compound in the Washington wilderness, Honey Juniper and her sisters are training to hunt, homestead, and protect their own.

Prepare for every situation.

But when danger strikes from within, putting her sisters at risk, training becomes real life, and only one thing is certain:

Nowhere is safe.
The Shadow Wand by Laurie Forest (Inkyard Press)
Separated from her friends, Elloren Gardner must hone her newly discovered powers with the help of her new fastmate and unexpected ally, Lukas Grey, in order to keep the darkness sweeping over Erthia at bay.

For the first time in the series, Laurie Forest will be writing in multiple character POVs, following the stories of several fan-favorite secondary characters from earlier books, including Trystan Gardner, Tierney Calix, Wynter Eirllyn, and a young Urisk woman named Sparrow.
The Life and (Medieval) Times of Kit Sweetly by Jamie Pacton (Page Street Kids)
In this gender-swapped, feminist A KNIGHT'S TALE meets MOXIE, rescuing everyone, especially her family, is seventeen-year-old Kit Sweetly's greatest aspiration. It's a heroic impulse, but her schemes usually make things worse. Working as a wench—i.e. waitress — at a cheesy medieval themed restaurant in the suburbs of Chicago fuels her fire for glory, and Kit dreams of being a knight, like her brother Chris. She knows the moves, she's capable on a horse, and she desperately needs the raise that comes with Knighthood, so she can help her mom pay the mortgage and hold a spot at her dream college.

Defying company policy, Kit takes her brother's place as knight one evening. When Kit reveals her identity at the end of the show, she rockets herself into internet fame and a whole lot of workplace trouble. But when Chris gets seriously injured at work, Kit has to find a way to monetize her fame in order to pay his hospital bills. Not to mention navigate a changing relationship with her best friend and longtime crush, while galvanizing the company into changing their sexist policies.

If she can't figure out how to save the day in time, she'll lose her job, her family's house, her spot at her dream college, and the guy she loves.
A Heavy Dose of Allison Tandy by Jeff Bishop (Putnam)
Me and Earl and the Dying Girl meets Paper Towns in a funny and heartfelt debut about a boy's delirious summertime quest with his ex-girlfriend.

The summer after senior year should have been a time for Cam to party and hang out with his friends. It should also have been a time for him to win back the love of his life, Allison Tandy, who'd dumped him so brutally the year before.

But it quickly becomes clear that this summer is going to be worse than a failure for Cam. It's going to be a tragedy.

Ally is left comatose after a terrible car accident on her way home from college. Then Cam tears his ACL, followed by an operation that leaves him in agony. Now Cam will be spending his time on the couch, ruminating over the fact that his ex may not survive.

But when, after taking his medication, Cam starts seeing Ally everywhere--yes, comatose Ally--he starts to think two things: 1. He might be headed for a mental breakdown and 2. This summer might just be interesting after all.

Brimming with honesty and humor, A Heavy Dose of Allison Tandy interrogates how much control we really have over matters of love . . . and life.
Admission by Julie Buxbaum (Delacorte)
From the New York Times bestselling author of Tell Me Three Things comes an of-the-moment novel that explores a seductive world of privilege, wealth, and status by way of a college admissions bribery scandal story.

LA prep-school student Chloe Wynn Berringer, who is knee-deep in the misery of the college applications process, is shocked when FBI agents arrive at her front door to arrest her B-list TV and film celebrity mother in connection with a massive college admissions bribery scandal. Who is involved? Who knew what and when? And who is talking to the authorities? As the scope of the investigation is revealed, it is evident that the downfall will be swift--the general public demands that the guilty be punished.

A riveting novel that examines the pressures and expectations of an increasingly competitive landscape for teens during college applications year and what some parents will risk to guarantee that their kids succeed.
The Mermaid, The Witch and The Sea by Maggie Tokunda-Hall (Candlewick)
A desperate orphan turned pirate and a rebellious imperial daughter find a connection on the high seas in a rich, riveting fantasy set in a world divided by colonialism and threaded with magic.

Aboard the pirate ship Dove, Flora the girl takes on the identity of Florian the man to earn the respect and protection of the crew. For Flora, former starving urchin, the brutal life of a pirate is about survival: don't trust, don't stick out, and don't feel. But on this voyage, as the pirates prepare to sell their unsuspecting passengers into slavery, Flora is drawn to the Lady Evelyn Hasegawa, who is en route to a dreaded arranged marriage with her own casket in tow. Flora doesn't expect to be taken under Evelyn's wing, and Evelyn doesn't expect to find such a deep bond with the pirate Florian.

Soon the unlikely pair set in motion a wild escape that will free a captured mermaid (coveted for her blood, which causes men to have visions and lose memories) and involve the mysterious Pirate Supreme, an opportunistic witch, and the all-encompassing Sea itself. Deftly entwining swashbuckling action and Asian folklore in a land dominated by an imperial class, Maggie Tokuda-Hall's inventive debut novel conjures a diverse cast of characters seeking mastery over their fates while searching for answers to big questions about identity, equality, and love.
Aurora Burning by Jay Kristoff and Amie Kaufman (Knopf)
Our heroes are back… kind of. From the bestselling co-authors of the Illuminae Files comes the second book in the epic series about a squad of misfits, losers, and discipline cases who just might be the galaxy's best hope for survival.

First, the bad news: an ancient evil—you know, your standard consume-all-life-in-the-galaxy deal—is about to be unleashed. The good news? Squad 312 is standing by to save the day. They've just got to take care of a few small distractions first.

Like the clan of gremps who'd like to rearrange their favorite faces.

And the cadre of illegit GIA agents with creepy flowers where their eyes used to be, who'll stop at nothing to get their hands on Auri.

Then there's Kal's long-lost sister, who's not exactly happy to see her baby brother, and has a Syldrathi army at her back. With half the known galaxy on their tails, Squad 312 has never felt so wanted.

When they learn the Hadfield has been found, it's time to come out of hiding. Two centuries ago, the colony ship vanished, leaving Auri as its sole survivor. Now, its black box might be what saves them. But time is short, and if Auri can't learn to master her powers as a Trigger, the squad and all their admirers are going to be deader than the Great Ultrasaur of Abraaxis IV.

Shocking revelations, bank heists, mysterious gifts, inappropriately tight bodysuits, and an epic firefight will determine the fate of the Aurora Legion's most unforgettable heroes—and maybe the rest of the galaxy as well.
McMann by Iva-Marie Palmer (Balzer + Bray)
HarperCollins/Balzer + Bray has acquired, in a preempt, McMann by Iva-Marie Palmer. Set against the backdrop of Title IX in 1970s Chicago, the book tells the story of Susan Klintock, who joins the first girls' soccer team at her high school to get close to the foxy new coach, Bobby McMann—only to discover that her true love lies elsewhere. Publication is planned for summer 2020.
May 12th
We Free The Stars by Hafsah Faizal (FSG)
Zafira is the Hunter, braving the cursed forest of the Arz to feed her people. Nasir is the Prince of Death, assassinating those who defy his autocratic father, the sultan. She must hide her identity. He mustn't display compassion.
But when both embark on a quest to uncover a lost magic artifact, Zafira and Nasir encounter an ancient evil long thought destroyed—and discover that the prize they seek may be even more dangerous than any of their enemies.
In We Free the Stars, Zafira and Nasir must conquer the darkness around—and inside of—them.
By the Book: A Novel of Prose and Cons by Amanda Sellet (HMH)
As a devotee of classic novels, Mary Porter-Malcolm knows all about Mistakes That Have Been Made, especially by impressionable young women. So when a girl at her new high school nearly succumbs to the wiles of a notorious cad, Mary starts compiling the Scoundrel Survival Guide, a rundown of literary types to be avoided at all costs.

Unfortunately, Mary is better at dishing out advice than taking it—and the number one bad boy on her list is terribly debonair. As her best intentions go up in flames, Mary discovers life doesn't follow the same rules as fiction. If she wants a happy ending IRL, she'll have to write it herself.
The Summer of Impossibilities by Rachael Allen (Abrams)
Skyler, Ellie, Scarlett and Amelia Grace are forced to spend the summer at the lake house where their moms became best friends.

One can't wait. One would rather gnaw off her own arm than hang out with a bunch of strangers just so their moms can drink too much wine and sing Journey two o'clock in the morning. Two are sisters. Three are currently feuding with their mothers.

One almost sets her crush on fire with a flaming marshmallow. Two steal the boat for a midnight joyride that goes horribly, awkwardly wrong. All of them are hiding something.

One falls in love with a boy she thought she despised. Two fall in love with each other. None of them are the same at the end of the summer.
My Summer Of Love and Misfortune by Lindsay Wong (Simon Pulse)
Anna and the French Kiss meets Crazy Rich Asians in this hilarious, quirky novel about a Chinese-American teen who is thrust into the decadent world of Beijing high society when she is sent away to spend the summer in China.

Iris Wang is having a bit of a rough start to her summer. In an attempt to snap her out of her funk, Iris's parents send her away to visit family in Beijing, with the hopes that Iris will "reconnect with her culture" and "find herself." Iris resents her parents' high-handedness, but even she admits that this might be a good opportunity to hit the reset button.

Iris expects to eat a few dumplings, meet some of her family, and visit a tourist hotspot or two. What she doesn't expect is to meet a handsome Mandarin-language tutor named Frank and to be swept up in the ridiculous, opulent world of Beijing's wealthy elite, leading her to unexpected and extraordinary discoveries about her family, her future, and herself.
Forged in Fire and Stars by Andrea Robertson (Philmonel Books)
Games of Thrones meets An Ember in the Ashes in this action-packed fantasy from the internationally bestselling author of the Nightshade series.

Ara has always known about the legend of the Loresmith: the blacksmith who served alongside the kings and queens of every generation to protect the kingdom. It was her fate to inherit the title–though she never truly believed it would come to pass since the monarchy's downfall years before.

But when the lost Princess Nimhea and Prince Eamon steal Ara from her quiet life with a mission to retake the throne–and take her place as the Loresmith–her whole world turns upside down. Their journey will take Ara on a dangerous adventure to discover new truths about her family's legacy, and even to face the gods themselves. And with a mysterious thief as an unexpected companion, Ara must use all her skills to figure out just who she can trust, and forge the right path forward–for herself, her kingdom, and her heart.

From internationally bestselling author Andrea Cremer comes a gorgeously written new fantasy series perfect for readers of Leigh Bardugo's Grishaverse or Sabaa Tahir's An Ember in the Ashes series.
Girl, Serpent, Thorn
by Melissa Bashardoust (Flatiron Books)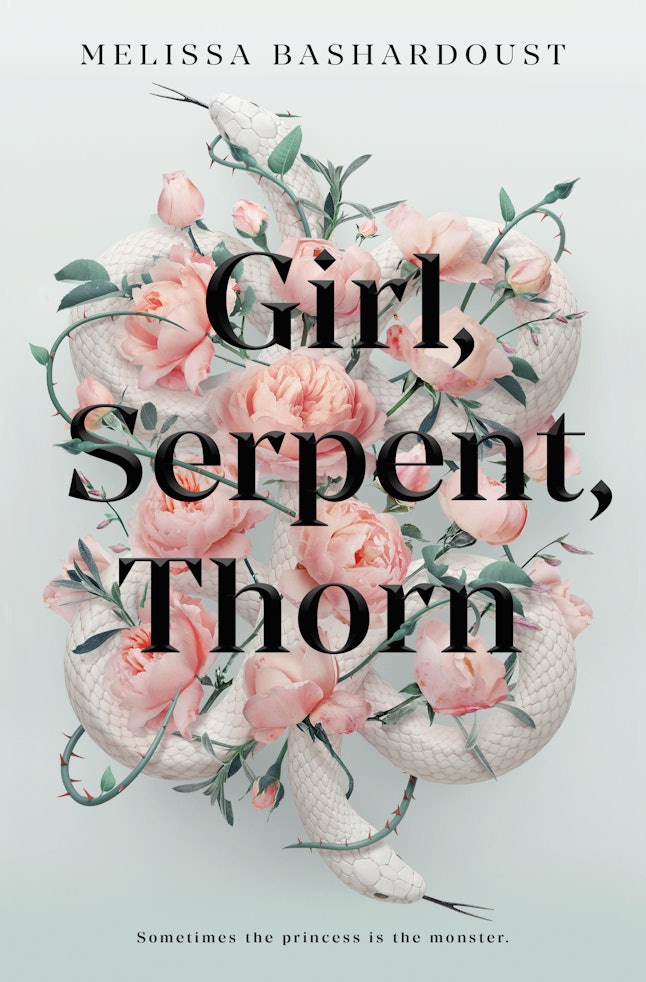 A captivating and utterly original fairy tale about a girl cursed to be poisonous to the touch, and who discovers what power might lie in such a curse...

There was and there was not, as all stories begin, a princess cursed to be poisonous to the touch. But for Soraya, who has lived her life hidden away, apart from her family, safe only in her gardens, it's not just a story.

As the day of her twin brother's wedding approaches, Soraya must decide if she's willing to step outside of the shadows for the first time. Below in the dungeon is a demon who holds knowledge that she craves, the answer to her freedom. And above is a young man who isn't afraid of her, whose eyes linger not with fear, but with an understanding of who she is beneath the poison.

Soraya thought she knew her place in the world, but when her choices lead to consequences she never imagined, she begins to question who she is and who she is becoming...human or demon. Princess or monster.
Private Lessons by Cynthia Salaysay (Candlewick)
In a standout debut for the #MeToo era, a young pianist devotes herself to her art — and to the demanding, charismatic teacher she idolizes.

After seventeen-year-old Claire Alalay's father's death, only music has helped her channel her grief. Claire likes herself best when she plays his old piano, a welcome escape from the sadness — and her traditional Filipino mother's prayer groups. In the hopes of earning a college scholarship, Claire auditions for Paul Avon, a prominent piano teacher, who agrees to take Claire as a pupil. Soon Claire loses herself in Paul's world and his way of digging into a composition's emotional core. She practices constantly, foregoing a social life, but no matter how hard she works or how well she plays, it seems impossible to gain Paul's approval, let alone his affection. Author Cynthia Salaysay composes a moving, beautifully written portrait of rigorous perfectionism, sexual awakening, and the challenges of self-acceptance. Timely and vital, Private Lessons delves into a complicated student/teacher relationship, as well as class and cultural differences, with honesty and grace.
Felix Ever After by Kacen Callender (HarperCollins)
From Stonewall and Lambda Award–winning author Kacen Callender comes a revelatory YA novel about a transgender teen grappling with identity and self-discovery while falling in love for the first time.
Felix Love has never been in love—and, yes, he's painfully aware of the irony. He desperately wants to know what it's like and why it seems so easy for everyone but him to find someone. What's worse is that, even though he is proud of his identity, Felix also secretly fears that he's one marginalization too many—Black, queer, and transgender—to ever get his own happily-ever-after.
When an anonymous student begins sending him transphobic messages—after publicly posting Felix's deadname alongside images of him before he transitioned—Felix comes up with a plan for revenge. What he didn't count on: his catfish scenario landing him in a quasi–love triangle....
But as he navigates his complicated feelings, Felix begins a journey of questioning and self-discovery that helps redefine his most important relationship: how he feels about himself.
Felix Ever After is an honest and layered story about identity, falling in love, and recognizing the love you deserve.
M

ore Than Maybe by Erin Hahn
(Wednesday Books)
Growing up under his punk rocker dad's spotlight, eighteen-year-old Luke Greenly knows fame and wants nothing to do with it. His real love isn't in front of a crowd, it's on the page. Hiding his gift and secretly hoarding songs in his bedroom at night, he prefers the anonymous comfort of the locally popular podcast he co-hosts with his outgoing and meddling, far-too-jealousy-inspiringly-happy-with-his-long-term-boyfriend twin brother, Cullen. But that's not Luke's only secret. He also has a major un-requited crush on music blogger, Vada Carsewell.

Vada's got a five year plan: secure a job at the Loud Lizard to learn from local legend (and her mom's boyfriend) Phil Josephs (check), take over Phil's music blog (double check), get accepted into Berkeley's prestigious music journalism program (check, check, check), manage Ann Arbor's summer concert series and secure a Rolling Stone internship. Luke Greenly is most definitely NOT on the list. So what if his self-deprecating charm and out-of-this-world music knowledge makes her dizzy? Or his brother just released a bootleg recording of Luke singing about some mystery girl on their podcast and she really, really wishes it was her?
The Fascinators by Andrew Eliopulos (HarperTeen)
A magic-infused YA novel about friendship, first love, and feeling out of place that will bewitch fans of Rainbow Rowell and Maggie Stiefvater.
Living in a small town where magic is frowned upon, Sam needs his friends James and Delia—and their time together in their school's magic club—to see him through to graduation.
But as soon as senior year starts, little cracks in their group begin to show. Sam may or may not be in love with James. Delia is growing more frustrated with their amateur magic club. And James reveals that he got mixed up with some sketchy magickers over the summer, putting a target on all their backs.
With so many fault lines threatening to derail his hopes for the year, Sam is forced to face the fact that the very love of magic that brought his group together is now tearing them apart—and there are some problems that no amount of magic can fix.
Empress of Flames by Mimi Yu (Bloomsbury)
Princess Lu knows that the throne of the Empire of the First Flame rightfully belongs to her. After all, she is the late Emperor's firstborn and has trained for the role all her life. And she can't forget made a promise to shapeshifter Nok, the boy she came to love, to win justice for his now powerless people. But even with an army at her side, Lu will need to face down a major obstacle: the current sitting Empress, her once beloved younger sister, Min.

Princess Min used to live in Lu's shadow. But now she can control a powerful, ancient magic, and she's determined to use it to forge her own path and a strong future for the Empire, even if that means making enemies in court. But Min's magic isn't entirely under her control, and she must learn how to tame it before it consumes her . . . and the entire realm.

Lu and Min are set for a confrontation that can't be stopped. But the Empire faces threats greater than their rivalry, and even if they choose to stand together, it could cost them both the throne-or their lives.
Say Yes Summer by Lindsey Roth Culli (Delacorte)
Lindsey Roth Culli's hilarious and heartwarming debut may just inspire your own SAY YES SUMMER!

For as long as Rachel Brooks can remember she's had capital-G Goals: straight As, academic scholarship, college of her dreams. And it's all paid off—after years of following the rules and acing every exam, Rachel is graduating at the very top of her class and ready to celebrate by…doing absolutely nothing. Because Rachel Brooks has spent most of high school saying no. No to dances, no to parties, and most especially, no to boys.

Now, for the first time in her life, there's nothing stopping Rachel from having a little fun—nothing, that is, except herself. So when she stumbles on a beat-up old self-help book—A SEASON OF YES!—a crazy idea pops into her head: what if she just said YES, to… everything?

Thus begins a summer of yes. Yes to new experiences and big mistakes, yes to rekindled friendships and unexpected romances, yes to seeing the world in a whole new way.
House of Dragons by Jessica Cluess (Random House)
Five royal houses will hear the call to compete in the Trial for the dragon throne. A liar, a soldier, a servant, a thief, and a murderer will answer it. Who will win? Think THREE DARK CROWNS meets THE BREAKFAST CLUB with DRAGONS.

When the Emperor dies, the five royal houses of Etrusia attend the Call, where one of their own will be selected to compete for the throne. It is always the oldest child, the one who has been preparing for years to compete in the Trial. But this year is different. This year, these five outcasts will answer the call....

THE LIAR: Emilia must hide her dark magic or be put to death.

THE SOLDIER: Lucian is a warrior who has sworn to never lift a sword again.

THE SERVANT: Vespir is a dragon trainer whose skills alone will keep her in the game.

THE THIEF: Ajax knows that nothing is free--he must take what he wants.

THE MURDERER: Hyperia was born to rule and will stop at nothing to take her throne.
The Henna Wars by Adiba Jaigirdar (Page Street)
When Dimple Met Rishi meets Simon vs. the Homo Sapiens Agenda in this rom com about two teen girls with rival henna businesses.

When Nishat comes out to her parents, they say she can be anyone she wants—as long as she isn't herself. Because Muslim girls aren't lesbians. Nishat doesn't want to hide who she is, but she also doesn't want to lose her relationship with her family. And her life only gets harder once a childhood friend walks back into her life.

Flávia is beautiful and charismatic and Nishat falls for her instantly. But when a school competition invites students to create their own businesses, both Flávia and Nishat choose to do henna, even though Flávia is appropriating Nishat's culture. Amidst sabotage and school stress, their lives get more tangled—but Nishat can't quite get rid of her crush on Flávia, and realizes there might be more to her than she realized.
The Girl in the White Van by April Henry (Macmillan)

When Savannah disappears soon after arguing with her mom's boyfriend, everyone assumes she's run away. The truth is much worse. She's been kidnapped by a man in a white van who locks her in an old trailer home, far from prying eyes. And worse yet, Savannah's not alone: Ten months earlier, Jenny met the same fate and nearly died trying to escape. Now as the two girls wonder if he will hold them captive forever or kill them, they must join forces to break out—even if it means they die trying.

Master mystery-writer April Henry weaves another heart-stopping young adult thriller in this story ripped straight from the headlines.
The Boy in the Red Dress by Kristin Lambert (Viking)
A Gentleman's Guide to Vice and Virtue meets Miss Fisher's Murder Mystery in this rollicking romp of truth, lies, and troubled pasts.

New Year's Eve, 1929. Millie is the emcee of the Cloak & Dagger, an LGTQ-friendly speakeasy deep in the heart of the French Quarter, full of bootleg booze, cabaret acts, and where the New Orleans elite comes out to play. Her best friend, Marion, is the star of the show--his diehard fans wouldn't miss a performance from the boy in the red dress. And together they rule the underground scene.

Then a young socialite draped in furs starts asking questions, wielding a photograph of a boy who looks a lot like Marion. When the socialite's body is found slumped in the back alley, all signs point to Marion as the murderer. Millie is determined to prove her best friend's innocence, even if that means risking her own life. As she chases clues that lead to cemeteries and dead ends, Millie's attention is divided between the wry and beautiful Olive, a waitress at the Cloak & Dagger, and Bennie, the charming bootlegger who's offered to help her find the murderer. The clock is ticking for the fugitive Marion, but the truth of who the killer is might be closer than Millie thinks.
May 19th
The Bone Thief by Breena Shields (Page Street Kids)
A deft exploration of the weight of grief and cost of revenge, Breeana Shields's Bone Charmer duology reaches its spine-tingling conclusion in this high-octane fantasy-thriller.

Saskia returns to Ivory Hall to train in bone magic, determined to stop Latham from gaining the power of all three Sights—past, present, and future. But danger lurks within the fortress's marrow. Trials are underway for the apprentices, and the tasks feel specifically engineered to torment Saskia, which is exactly what Latham wants.

As she grows increasingly more suspicious, her thirst for revenge becomes all-consuming. Together with the friends she can trust and the boy she loved in another lifetime, Saskia traces clues from Latham's past to determine what he'll do next. Their search leads them across Kastelia and brings them to a workshop housing a vast collection of horrors, including the bones Latham stole from Gran, and the knowledge that the future isn't all that's in jeopardy—but the past as well.
Date Me, Byson Keller! by Kevin van Whye (Random House)
What If It's Us meets To All the Boys I've Loved Before in this upbeat and heartfelt boy-meets-boy romance that feels like a modern twist on a '90s rom-com!
Everyone knows about the dare: Each week, Bryson Keller must date someone new--the first person to ask him out on Monday morning. Few think Bryson can do it. He may be the king of Fairvale Academy, but he's never really dated before.
Until a boy asks him out, and everything changes.
Kai Sheridan didn't expect Bryson to say yes. So when Bryson agrees to secretly go out with him, Kai is thrown for a loop. But as the days go by, he discovers there's more to Bryson beneath the surface, and dating him begins to feel less like an act and more like the real thing. Kai knows how the story of a gay boy liking someone straight ends. With his heart on the line, he's awkwardly trying to navigate senior year at school, at home, and in the closet, all while grappling with the fact that this "relationship" will last only five days. After all, Bryson Keller is popular, good-looking, and straight...right?
Kevin van Whye delivers an uplifting and poignant coming-out love story that will have readers rooting for these two teens to share their hearts with the world--and with each other.
Breath Like Water by Anna Jarzab (Inkyard Press)
Susannah Ramos has always loved the water. A swimmer whose early talent made her a world champion, Susannah was poised for greatness in a sport that demands so much of its young. But an inexplicable slowdown has put her dream in jeopardy, and Susannah is fighting to keep her career afloat when two important people enter her life: a new coach with a revolutionary training strategy, and a charming fellow swimmer named Harry Matthews.

As Susannah begins her long and painful climb back to the top, her friendship with Harry blossoms into passionate and supportive love. But Harry is facing challenges of his own, and even as their bond draws them closer together, other forces work to tear them apart. As she struggles to balance her needs with those of the people who matter most to her, Susannah will learn the cost—and the beauty—of trying to achieve something extraordinary.
We Are Not From Here by Jenny Torres Sanchez (Philomel)
A ripped-from-the-headlines novel of desperation, escape, and survival across the U.S.-Mexico border.

Pulga, Chico, and Pequeña have no false illusions about the town they've grown up in and the dangers that surround them. Though their families--both biological and found--create a warm community for them, threats lurk around every corner. And when those threats become all too real, the three teens know they have no choice but to run: for the border, for the hope of freedom, and for their very lives.

Crossing from Guatemala through Mexico with their eyes on the U.S. border, they follow the route of La Bestia, a system of trains that promise the hope of freedom--if they are lucky enough to survive the harrowing journey. With nothing but the bags on their backs and the desperation that courses through their very veins, Pulga, Chico, and Pequeña know that there's no turning back, dangerous though the road ahead might be.

In this powerful story inspired by real--and current--events, the plight at our southern border is brought to painful, poignant life.
The Extraordinaries by T. J. Klune (Tor Teen)
Rainbow Rowell's Fangirl meets Brandon Sanderson's Steelheart in The Extraordinaries, a hilarious and heartfelt gay coming-of-age novel by TJ Klune, a talented new voice to YA

In Nova City, there are people capable of feats that defy the imagination. They're called Extraordinaries. There is Shadow Star and his arch-nemesis is Pyro Storm. And then there's sixteen-year-old Nicholas Bell, who isn't extraordinary in the slightest. He's Shadow Star's number one fan, writing fan fiction of their adventures together and dreaming of a day where he too dons a costume and fights crime. Too bad ADHD isn't a superpower, otherwise Nick would be golden.

Instead of stopping villains and their convoluted schemes of global domination, Nick must contend with starting his junior year, a father who doesn't trust him, and a best friend named Seth, who may or may not be the love of Nick's ordinary, uneventful life. It should be enough.

And it is… until a fateful encounter with Shadow Star forces Nick to realize his true destiny. Because he's tired of being ordinary, and he'll do whatever it takes to become something more.

Something Extraordinary.
Just a Boy and a Girl in a Little Canoe by Sarah Mlynowski (HarperTeen)
Sam's summer isn't off to a great start. Her boyfriend, Eli, ditched her for a European backpacking trip, and now she's a counselor at Camp Blue Springs: the summer camp her eleven-year-old self swore never to return to. Sam expects the next seven weeks to be a total disaster.

That is, until she meets Gavin, the camp's sailing instructor, who turns her expectations upside down. Gavin may have gotten the job just for his abs. Or that smile. Or the way he fills Sam's free time with thrilling encounters—swimming under a cascade of stars, whispering secrets over s'mores, embarking on one (very precarious) canoe ride after dark.

It's absurd. After all, Sam loves Eli. But one totally absurd, completely off-the-wall summer may be just what Sam needs. And maybe, just maybe, it will teach her something about what she really wants.

Perfect for fans of 99 Days and Anna and the French Kiss, this unforgettable, sun-drenched summer romance from one of YA's bestselling and most beloved authors, Sarah Mlynowski, is an irresistible dive into the joys of seizing the day and embracing the unexpected.
The Ballad of Songbirds and Snakes by Suzanne Collins (Scholastic)
A decade after seemingly wrapping up "The Hunger Games," Suzanne Collins is bringing readers back to Panem. A prequel, set 64 years before the beginning of her multimillion-selling trilogy, is coming next year.

The novel, currently untitled, is scheduled for release on May 19, 2020. Collins said in a statement Monday that she would go back to the years following the so-called "Dark Days," the failed rebellion in Panem. Collins set the "Hunger Games" books in a post-apocalyptic dystopia where young people must fight and kill each other, on live television.
May 26th
The Sullivan Sisters by Kathryn Ormsbee (Simon and Schuster)
From the author of the "intense coming-of-age story" (School Library Connection) The Great Unknowable End and the "beyond refreshing…irreverent" (Booklist, starred review) Tash Hearts Tolstoy comes an introspective, atmospheric novel about sisterhood, coming-of-age, and learning that it's never too late to reconnect with those you love.

Siblings grow apart.

This painful fact of life couldn't be truer for the Sullivan sisters: three teenagers attempting to tackle their biggest problems while cut off from each other during the cold, rainy days leading up to Christmas.

Thirteen-year-old Murphy, the sensitive one, is dealing with the death of a pet turtle that barely registers on anybody else's radar, but has absolutely crushed her.

Fifteen-year-old Eileen, the rebellious one, is seeking to uncover the truth about her family after she receives a letter in the mail informing her of an inheritance from a dead uncle she knew nothing about.

And eighteen-year-old Claire, the driven one, believes her chance at happiness—at finally being able to be out in an accepting community—has disappeared after her dream school, Yale, rejects her.

Told through each girl's perspective, this poignant novel follows the Sullivan sisters as they try to stitch themselves back together in a world that seems to be tearing them in half. And as each of the girls begins to accept how her family has shaped her identity for good and bad, she may just learn how to lean on her sisters again.
Last Chance Summer by Shannon Klare (Swoon Reads)
Alex is a sheriff's daughter with a less than pristine reputation. When she's caught drinking at a party by her dad's deputy, she's in deep trouble. With an already incriminating incident in her past, Alex's parents ship her off to her aunt's summer camp to work as a counselor―lest she spend her senior year at boarding school.

What's worse worse than spending your summer deep in the mosquito-infested woods of Texas?

Being paired with an obnoxious co-counselor who wants nothing to do with you.

Alex is determined to make the best of her summer, even if it means putting up with Grant, who has secrets of his own that he's determined to protect. Can Alex and Grant put their egos to the side and find the bright side of a summer that neither of them signed up for?
The Archer At Dawn by Swati Teerdhala (Katherine Tegan Books)
The Sun Mela is many things: a call for peace, a cause for celebration, and above all, a deadly tournament. For Kunal and Esha, finally working together as rebels, it provides the perfect guise to infiltrate King Vardaan's vicious court.
Kunal returns to his role as dedicated soldier, providing extra security to the palace during the peace summit for the divided nations of Jansa and Dharka. Meanwhile, Esha uses her new role as adviser to Prince Harun to seek out allies for their rebel cause. A radical plan is underfoot to rescue Jansa's long-lost Princess Reha—the key to the throne.
But amid the Mela games and glittering festivities, much more dangerous forces lie in wait. With the rebel Crescent Blades' entry into Vardaan's court, a match has been lit, and long-held secrets will force Kunal and Esha to reconsider their loyalties—to their countries and to each other. Getting into the palace was the easy task; coming out together will be a battle for their lives. In book two of Swati Teerdhala's epic fantasy trilogy, a kingdom will fall, a new ruler will rise, and all will burn.
Out Now: Queer We Go Again by Various YA Authors (Inkyard Press)
QUEER WE GO AGAIN!

A follow-up to the critically acclaimed All Out anthology, Out Now features seventeen new short stories from amazing queer YA authors. Vampires crash prom, aliens run from the government, a president's daughter comes into her own, a true romantic tries to soften the heart of a cynical social media influencer, a selkie and the sea call out to a lost soul. Teapots and barbershops, skateboards and VW vans, Street Fighter and Ares's sword: Out Now has a story for every reader and surprises with each turn of the page!
The Paper Girl of Paris by Jordyn Taylor (HarperTeen)
Now:

Sixteen-year-old Alice is spending the summer in Paris, but she isn't there for pastries and walks along the Seine. When her grandmother passed away two months ago, she left Alice an apartment in France that no one knew existed. An apartment that has been locked for more than seventy years.

Alice is determined to find out why the apartment was abandoned and why her grandmother never once mentioned the family she left behind when she moved to America after World War II. With the help of Paul, a charming Parisian student, she sets out to uncover the truth. However, the more time she spends digging through the mysteries of the past, the more she realizes there are secrets in the present that her family is still refusing to talk about.

Then:

Sixteen-year-old Adalyn doesn't recognize Paris anymore. Everywhere she looks, there are Nazis, and every day brings a new horror of life under the Occupation. When she meets Luc, the dashing and enigmatic leader of a resistance group, Adalyn feels she finally has a chance to fight back. But keeping up the appearance of being a much-admired socialite while working to undermine the Nazis is more complicated than she could have imagined. As the war goes on, Adalyn finds herself having to make more and more compromises—to her safety, to her reputation, and to her relationships with the people she loves the most.
Camp by Lev A.C. Rosen (Little, Brown)
From the author of the acclaimed Jack of Hearts (and other parts) comes a sweet and sharp screwball comedy that critiques the culture of toxic masculinity within the queer community.

Sixteen-year-old Randy Kapplehoff loves spending the summer at Camp Outland, a camp for queer teens. It's where he met his best friends. It's where he takes to the stage in the big musical. And it's where he fell for Hudson Aaronson-Lim - who's only into straight-acting guys and barely knows not-at-all-straight-acting Randy even exists.

This year, though, it's going to be different. Randy has reinvented himself as 'Del' - buff, masculine, and on the market. Even if it means giving up show tunes, nail polish, and his unicorn bedsheets, he's determined to get Hudson to fall for him.

But as he and Hudson grow closer, Randy has to ask himself how much is he willing to change for love. And is it really love anyway, if Hudson doesn't know who he truly is?
The Jewel Thief by Jeannie Mobley (Viking)
A lush, slow-burn romance set in 17th century France, and centered around the broken history of the Hope Diamond-- the high-society intrigue of Richelle Mead's Glittering Court series meets the romance of Melissa de la Cruz's Alex and Eliza.

In the depths of the Bastille, sixteen-year-old Juliet Pitau sits cold and filthy in her cell. Charged with stealing what has come to be known as the Hope Diamond from King Louis XIV, she has one final chance to convince the King that her motives were pure. If she fails, this night may be her last. Recording her confession is Rene, a scribe for the king and the man she loves. But Rene won't even look her way, let alone begin to forgive her for her betrayal of him.

Before Juliet was imprisoned, she was the daughter of the finest gem cutter in all of Paris. The young King Louis XIV hand-selected Jean Pitau to be his crown jeweler, the only man who could make him shine like the sun. When Louis purchases the Tavernier Violet, a large, deep-blue diamond the likes of which the French court has never seen, Jean is tasked with turning it brilliant. But Juliet's father has never cut a diamond quite like this--and shaping it is risky business. While Jean spirals into depression, Juliet takes it upon herself to have the diamond cut for the King. But with every misstep, she brings her family closer to ruin, and closer to probable death at morning's light once Louis casts his sentence.
The start of a bold and immersive West African-inspired, feminist fantasy series for fans of Children of Blood and Bone and Black Panther. In this world, girls are outcasts by blood and warriors by choice.

Sixteen-year-old Deka lives in fear and anticipation of the blood ceremony that will determine whether she will become a member of her village. Already different from everyone else because of her unnatural intuition, Deka prays for red blood so she can finally feel like she belongs.

But on the day of the ceremony, her blood runs gold, the color of impurity--and Deka knows she will face a consequence worse than death.

Then a mysterious woman comes to her with a choice: stay in the village and submit to her fate, or leave to fight for the emperor in an army of girls just like her. They are called alaki--near-immortals with rare gifts. And they are the only ones who can stop the empire's greatest threat.

Knowing the dangers that lie ahead yet yearning for acceptance, Deka decides to leave the only life she's ever known. But as she journeys to the capital to train for the biggest battle of her life, she will discover that the great walled city holds many surprises. Nothing and no one are quite what they seem to be--not even Deka herself.
Parachutes by Kelly Yang (Katherine Tegan Books)
They're called parachutes: teenagers dropped off to live in private homes and study in the US while their wealthy parents remain in Asia. Claire Wang never thought she'd be one of them, until her parents pluck her from her privileged life in Shanghai and enroll her at a high school in California. Suddenly she finds herself living in a stranger's house, with no one to tell her what to do for the first time in her life. She soon embraces her newfound freedom, especially when the hottest and most eligible parachute, Jay, asks her out.

Dani De La Cruz, Claire's new host sister, couldn't be less thrilled that her mom rented out a room to Claire. An academic and debate team star, Dani is determined to earn her way into Yale, even if it means competing with privileged kids who are buying their way to the top. When her debate coach starts working with her privately, Dani's game plan veers unexpectedly off course.

Desperately trying to avoid each other under the same roof, Dani and Claire find themselves on a collision course, intertwining in deeper and more complicated ways, as they grapple with life-altering experiences.

Award-winning author Kelly Yang weaves together an unforgettable modern immigrant story about love, trauma, family, corruption, and the power of speaking out.
The Friend Scheme
by Cale Dietrich (Feiwel and Friends)
Part thriller, part romance, The Friend Scheme is another twisty #ownvoices YA novel from Cale Dietrich, author of The Love Interest.

High schooler Matt's father is rich, powerful, and seemingly untouchable-- a mobster with high hopes that his son will follow in his footsteps. Matt's older brother Lukas seems poised to do just that, with a bevy of hot girls in tow. But Matt has other ambitions--and attractions.

And attraction sometimes doesn't allow for good judgement. Matt wouldn't have guessed that Jason, the son of the city's police commisioner, is also carrying a secret. The boys' connection turns romantic, a first for both. Now Matt must decide if he can ever do the impossible and come clean about who he really is, and who he is meant to love.
The Black Flamingo by Dean Atta (Balzer + Bray)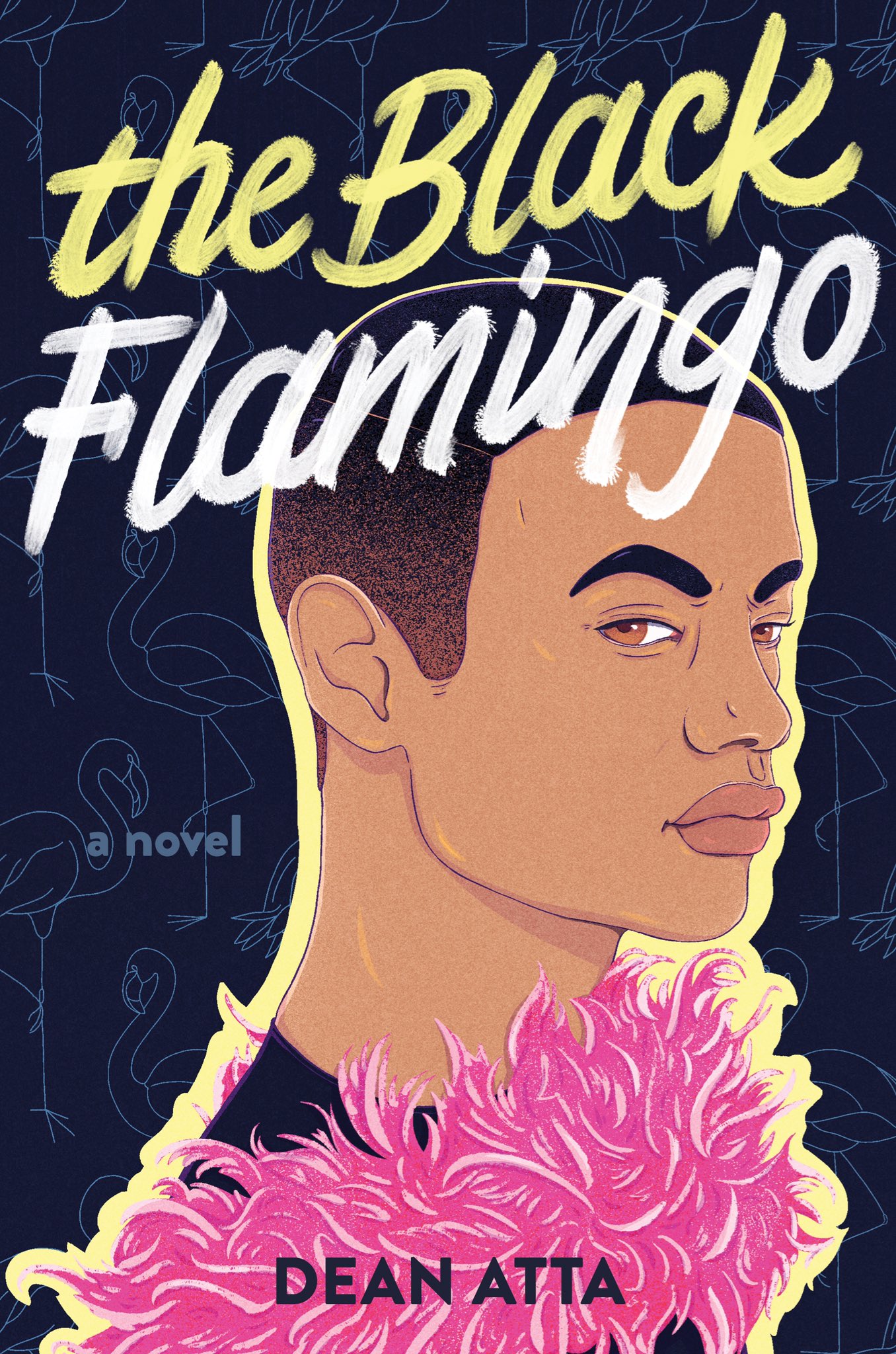 Fiercely told, this is a timely coming-of-age story, told in verse about the journey to self-acceptance. Perfect for fans of Sarah Crossan, Poet X and Orangeboy.

A boy comes to terms with his identity as a mixed-race gay teen - then at university he finds his wings as a drag artist, The Black Flamingo. A bold story about the power of embracing your uniqueness. Sometimes, we need to take charge, to stand up wearing pink feathers - to show ourselves to the world in bold colour.

*I masquerade in makeup and feathers and I am applauded.*
The Ballad of Ami Miles by Kristi Dallas Alley (Swoon Reads)
Raised in isolation at Heavenly Shepherd, her family's trailer-dealership-turned-survival compound, Ami Miles knows that she was lucky to be born into a place of safety after the old world ended and the chaos began. But when her grandfather arranges a marriage to a cold-eyed stranger, she realizes that her "destiny" as one of the few females capable of still bearing children isn't something she's ready to face.

With the help of one of her aunts, she flees the only life she's ever known, and sets off on a quest to find her long-lost mother (and hopefully a mate of her own choosing). But as she journeys, Ami discovers many new things about the world... and about herself.
Of Silver and Shadow by Jennifer Gruenke (Flux)
Ren Kolins is a silver wielder—a dangerous thing to be in the kingdom of Erdis, where magic has been outlawed for a century. Ren is just trying to survive, sticking to a life of petty thievery, card games, and pit fighting to get by. But when a wealthy rebel leader discovers her secret, he offers her a fortune to join his revolution. The caveat: she won't see a single coin until they overthrow the King.

Behind the castle walls, a brutal group of warriors known as the King's Children is engaged in a competition: the first to find the rebel leader will be made King's Fang, the right hand of the King of Erdis. And Adley Farre is hunting down the rebels one by one, torturing her way to Ren and the rebel leader, and the coveted King's Fang title.

But time is running out for all of them, including the youngest Prince of Erdis, who finds himself pulled into the rebellion. Political tensions have reached a boiling point, and Ren and the rebels must take the throne before war breaks out.
I Kissed Alice by Anna Birch (Imprint)
For fans of Simon vs. The Homo Sapiens Agenda and Fangirl, I Kissed Alice is a romantic comedy about enemies, lovers, and everything in between.

Rhodes and Iliana couldn't be more different, but that's not why they hate each other.

Hyper-gifted artist Rhodes has always excelled at Alabama's Conservatory of the Arts despite a secret bout of creator's block, while transfer student Iliana tries to outshine everyone with her intense, competitive work ethic. Since only one of them can get the coveted Capstone scholarship, the competition between them is fierce.

They both escape the pressure on a fanfic site where they are unknowingly collaborating on a graphic novel. And despite being worst enemies in real life, their anonymous online identities I-Kissed-Alice and Curious-in-Cheshire are starting to like each other...a lot. When the truth comes out, will they destroy each other's future?