October 1st
A Map of Days by Ransom Riggs (Penguin)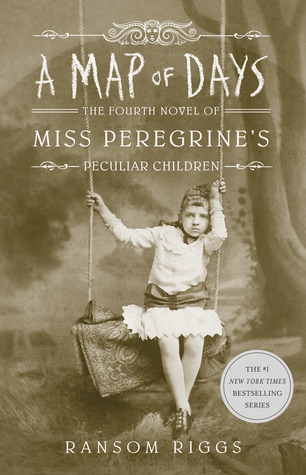 The new trilogy in Riggs' best-selling young-adult saga.

A Map of Days catches up with Jacob Portman returning to his Florida home after helping save "the peculiars" from a monstrous threat. After traveling to 1940 and back, Jacob, love interest Emma, their protector Miss Peregrine and their friends are trying to blend into their new environment in the present day — which means beach visits and doing their best to be normal.
I, Claudia by Mary McCoy (Carolrhoda Books)
Disaffected amateur historian Claudia McCarthy never expected to be in charge of Imperial Day Academy, but by accident, design, or scheme, she is pulled into the tumultuous and high-profile world of the Senate and Honor Council. Suddenly, Claudia is wielding power over her fellow students that she never expected to have and isn't sure she wants.

Claudia vows to use her power to help the school. But there are forces aligned against her: shocking scandals, tyrants waiting in the wings, and political dilemmas with no easy answers. As Claudia struggles to be a force for good in the universe, she wrestles with the question: does power inevitably corrupt?
The Rule of One by Ashley and Leslie Sanuders (Skyscape)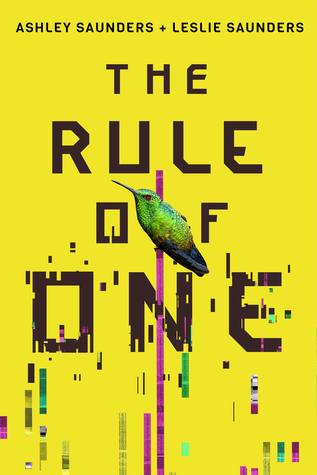 In their world, telling the truth has become the most dangerous crime of all.

In the near-future United States, a one-child policy is ruthlessly enforced. Everyone follows the Rule of One. But Ava Goodwin, daughter of the head of the Texas Family Planning Division, has a secret—one her mother died to keep and her father has helped to hide for her entire life.

She has an identical twin sister, Mira.

For eighteen years Ava and Mira have lived as one, trading places day after day, maintaining an interchangeable existence down to the most telling detail. But when their charade is exposed, their worst nightmare begins. Now they must leave behind the father they love and fight for their lives.

Branded as traitors, hunted as fugitives, and pushed to discover just how far they'll go in order to stay alive, Ava and Mira rush headlong into a terrifying unknown.
War of the Wilted by Amber Mitchell (Entangled Teen)
Like flowers denied water, people are wilting under the emperor's tyranny.

Rose will not rest until the Gardener is dead. But there are bigger battles to fight, and Rayce—leader of the rebellion and the only man Rose has ever loved—believes their best chance at winning the war is to join forces with her sworn enemy.

Saving innocent people is more important than her quest for revenge. But their new ally can't be trusted—and he knows her darkest secret. One betrayal could leave the war and Rayce's life hanging in the balance, and Rose will need to make the ultimate sacrifice to save them all.
October 2nd
The Boneless Mercies by April Genevieve Tucholke (FSG)
"They called us the Mercies, or sometimes the Boneless Mercies. They said we were shadows, ghosts, and if you touched our skin we dissolved into smoke."

Frey, Ovie, Juniper, and Runa are the Boneless Mercies — girls hired to kill quickly, quietly, and mercifully. They help young wives get rid of old husbands, or the lingering sick slip into the next world.

But Frey is weary of the death trade and dreams of a life bigger than the one she's been dealt. So when she hears of an unstoppable monster slaughtering men, women, and children in a nearby town, she decides this is the Mercies' one chance out. The fame and fortune of bringing down such a beast would ensure a new future, far from the death trade, for all the Mercies.
?
But? Frey soon learns the real meaning of sacrifice, and the cost of guts and glory. Her actions may change the fate of girls in the world forever.

An epic YA fantasy set in a breathtaking new world, this is perfect for fans of Sarah J. Maas, Leig

h Bardugo, Maggie Stiefvater and Melinda Salisbury.
The Lady's Guide to Petticoats and Piracy by Mackenzi Lee (Katherine Tegan Books)
Felicity Montague is through with pretending she prefers society parties to books about bonesetting—or that she's not smarter than most people she knows, or that she cares about anything more than her dream of becoming a doctor.

Fresh off an accidentally whirlwind tour of Europe that she spent evading highwaymen and pirates with her brother Monty, Felicity has returned to England with one goal in mind—to enroll in medical school. However, her intellect and passion will never be enough in the eyes of the administrators, who see men as the sole guardians of science. But then a small window of hope opens. Felicity is offered a chance to break into this male-dominated world, although it might financially ruin her.

For the last year, she has been depending on the generosity of Callum Doyle, a lovestruck suitor from Edinburgh. But then he had to go and propose marriage. Felicity can think of nothing less appealing than giving up her career aspirations to become someone's wife. Luckily, a mysterious young woman will pay handsomely for help with a heist—not for jewels, but for stolen sea charts that belong to the British Navy.

Despite the danger, Felicity's tempted by the money, but she never expects to be swept up in a perilous quest that leads her from the German countryside to the promenades of Zurich to secrets lurking beneath the Atlantic.
The Perfect Candidate by Peter Stone (Simon and Schuster)
From debut author Peter Stone comes a heart-stopping, pulse-pounding political thriller that's perfect for fans of Ally Carter and House of Cards.

When recent high school graduate Cameron Carter lands an internship with Congressman Billy Beck in Washington, DC, he thinks it is his ticket out of small town captivity. When he lacks connections and Beltway polish he makes up in smarts, and he soon finds a friend and mentor in fellow staffer Ariel Lancaster.

That is, until she winds up dead.

As rumors and accusations about her death fly around Capitol Hill, Cameron's low profile makes him the perfect candidate for an FBI investigation that he wants no part of. Before he knows it—and with his family's future at stake—he discovers DC's darkest secrets as he races to expose a deadly conspiracy.

If it doesn't get him killed first.
The Chaos of Now by Erin Jade Lange (Bloomsbury)
From the author of BUTTER and DEAD ENDS comes a powerful story about teen coder who gets roped into a dangerous hack.

Eli Bennett is coasting through high school, spending most of his time writing code and hiding from the real world--until he receives a cryptic message, leading him to Seth and Mouse. They're seeking a third member for a prestigious hacking competition, after their teammate and friend Jordan committed suicide last year. Intrigued by the challenge, Eli agrees.

But soon it becomes clear that Seth and Mouse are after more than winning a competition--they're seeking revenge for the abuse that caused Jordan's suicide. Eli is in way over his head, and he's hiding a dangerous secret that could lead to even more trouble if he isn't careful.

In a story about the shift of power from those who rule at school to those who rule online, the difference between bully and victim is blurred and Eli--whose coding skilled have taught him to make order out of chaos--will find the real world is much harder to control.
The Geography of Lost Things by Jessica Brody (Simon Pulse)
In this romantic road trip story perfect for fans of Sarah Dessen and Morgan Matson, a teen girl discovers the value of ordinary objects while learning to forgive her absent father.

After Ali's father passes away, he leaves his one and only prized possession—a 1968 Firebird convertible—to his daughter. But Ali doesn't plan on keeping it. Not when it reminds her too much of all her father's unfulfilled promises. So when she finds a buyer three hundred miles up the Pacific coast willing to pay enough money for the car to save her childhood home, Ali can't wait to get going. Except Ali has no idea how to drive a stick shift. But guess who does?

Ali's ex-boyfriend, Nico. And Nico has other plans.

He persuades Ali that instead of selling the car, they should "trade up" the items they collect on their trip to eventually reach the monetary amount Ali needs. Agreeing with Nico's crazy plan, Ali sets off on a unique adventure that is unlike anything she ever could have expected.

And it's through Ali's travels, through the strangers she meets and the things that they value—and why they value them—that Ali eventually comes to understand her father and how his life may not have been as easy and carefree as she previously thought. Because just like the seemingly insignificant objects Ali collects, not everything is exactly as it appears.
Me and Me by Alice Kuipers (Kids Can Press)
It's a perfect day for Lark's dream date with Alec from school. Blue skies, clear water, a canoe on the lake. Alec even brought flowers for Lark's birthday. Everything is just right ... until they hear screams from the edge of the water.

Annabelle, a little girl Lark used to babysit, is struggling in the reeds. When Lark and Alec dive in to help her, Alec hits his head on a rock. Now Annabelle and Alec are both in trouble, and Lark can only save one of them.

With that split-second decision, Lark's world is torn in two, leaving her to cope with the consequences of both choices. She lives two lives, two selves. But which is the right life, and which is the real Lark?

Me and Me is about how it feels to be torn in pieces, and how to make two halves whole again. This mind-bending novel from Alice Kuipers, expert chronicler of the teenage heart, explores loss and love, music and parkour, all while navigating the narrow space between fantasy and reality.
Broken Things by Lauren Oliver (HarperCollins)
The stunning new standalone novel from New York Times bestselling author Lauren Oliver.

It's been five years since Mia and Brynn murdered Gemma Marks, their best friend, in the woods.

Increasingly obsessed with a novel called The Way into Lovelorn and by their fan-fiction imagining of its sequel, the girls were drawn by an undertow of fantasy into the magical world they'd created. But eventually, their delusions turned sick, and the Shadow, Lovelorn's central evil, began to haunt them.

Or so the story goes. The only thing is: they didn't do it.

Brynn and Mia have both found different ways to hide from their notoriety, seeking refuge from a world that hates them-a world that will never feel magical, or safe, ever again.

On the anniversary of Gemma's death, a seemingly insignificant discovery resurrects the mystery and pulls Mia and Brynn back together once again. But as past and present, fiction and reality, begin again to intertwine, Brynn and Mia must confront painful truths they tried for so long to bury-and face the long shadow of memory that has, all this time, been waiting.

In this engrossing, twisty novel, New York Times bestselling author Lauren Oliver weaves an unforgettable, mesmerizing tale of exquisite obsession, spoiled innocence, and impossible friendships
The Rising Gold by Ava Jae (Sky Pony Press)
A new world ruler is crowned.

Plunged into a crumbling world of foreign politics that is desperate for a leader, Eros chooses a loyal prince to help him navigate the hostile sands of Safara. But not everyone is happy to see a half-blood become the most powerful person on the planet.

A queen must restore her nation.

In power once more, Kora faces new challenges and a difficult decision that puts someone close to her in mortal danger. The wrong choice could destroy her relationships, her right to rule, and her life.

A rebellion is brewing.

With their world collapsing around them, new threats spreading across the globe, and their loved ones at risk, the people of Safara―Sepharon and human alike―depend on Eros and Kora to fix their bleeding world. But with generations of hate stacked against them, the two young monarchs may be doomed to fail.
When We Caught Fire by Anna Godberson (HarperTeen)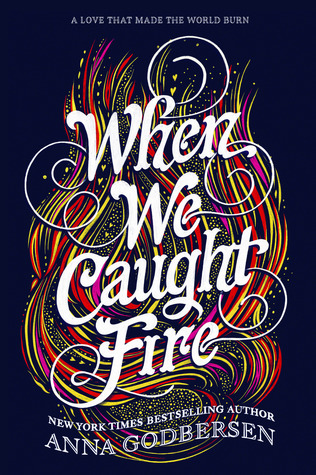 It's 1871 and Emmeline Carter is poised to take Chicago's high society by storm. Between her father's sudden rise to wealth, and her recent engagement to Chicago's most eligible bachelor, Emmeline has it all. But she can't stop thinking about the life she left behind, including her childhood sweetheart, Anders Magnuson. Fiona Byrne, Emmeline's childhood best friend, is delighted by her friend's sudden rise to prominence, especially since it means Fiona is free to pursue Anders herself. But when Emmeline risks everything for one final fling with Anders, Fiona feels completely betrayed.

As the summer turns to fall, the city is at a tipping point: friendships are tested, hearts are broken, and the tiniest spark might set everything ablaze. Sweeping, soapy, and romantic, this is a story about an epic love triangle—one that will literally set the city ablaze, and change the lives of three childhood friends forever.
Damsel by Elana K. Arnold (Balzer + Bray)
The rite has existed for as long as anyone can remember: when the prince who will be king comes of age, he must venture out into the gray lands, slay a fierce dragon, and rescue a damsel to be his bride. This is the way things have always been.
When Ama wakes in the arms of Prince Emory, she knows none of this. She has no memory of what came before she was captured by the dragon or what horrors she faced in its lair. She knows only this handsome prince, the story he tells of her rescue, and her destiny of sitting on a throne beside him. It's all like a dream, like something from a fairy tale.
As Ama follows Emory to the kingdom of Harding, however, she discovers that not all is as it seems. There is more to the legends of the dragons and the damsels than anyone knows—and the greatest threats are not behind her, but around her, and closing in.
Elana K. Arnold, author of the National Book Award finalist What Girls Are Made Of, has written an unforgettable fairy tale of power, oppression, and choice.
Grim Lovelies by Megan Shepherd (HMH)
Grim Lovelies is a darkly enchanting saga set in Paris that focuses on the forgotten characters of fairy tales.

Anouk's human form is tied to her mistress' dark magic after being enchanted by an animal. She's never stepped outside of Mada Vittoria's Parisian townhouse, but when her mistress is murdered, Anouk and her fellow beasties only have three days before the spell fades and they turn back into animals forever. In a desperate attempt to save themselves, they venture into the outside world and discover a well-kept secret.
Words We Don't Say by K.J. Reilly (Disney Hyperion)
Joel Higgins has 901 unsent text messages saved on his phone.
Ever since the thing that happened, there are certain people he hasn't been able to talk to in person. Sure, he shows up at school, does his mandatory volunteer hours at the soup kitchen, and spends pretty much every moment thinking about Eli, the most amazing girl in the world. But that doesn't mean he's keeping it together, or even that he has any friends.
So instead of hanging out with people in real life, he drafts text messages. But he never presses send.
As dismal as sophomore year was for Joel, he doesn't see how junior year will be any better. For starters, Eli doesn't know how he feels about her, his best friend Andy's gone, and he basically bombed the SATs. But as Joel spends more time at the soup kitchen with Eli and Benj, the new kid whose mouth seems to be unconnected to his brain, he forms bonds with the people they serve there-including a veteran they call Rooster-and begins to understand that the world is bigger than his own pain.
In this dazzling, hilarious, and heartbreaking debut, Joel grapples with the aftermath of a tragic loss as he tries to make sense of the problems he's sees all around him with the help of banned books, Winnie-the-Pooh, a field of asparagus, and many pairs of socks.
S

omeday by David Levithan (Knopf)
The sequel to the New York Times bestseller Every Day , soon to be a major motion picture starring Angourie Rice.

Every day a new body. Every day a new life. Every day a new choice.

For as long as A can remember, life has meant waking up in a different person's body every day, forced to live as that person until the day ended. A always thought there wasn't anyone else who had a life like this.

But A was wrong. There are others.

A has already been wrestling with powerful feelings of love and loneliness. Now comes an understanding of the extremes that love and loneliness can lead to -- and what it's like to discover that you are not alone in the world.

In Someday, David Levithan takes readers further into the lives of A, Rhiannon, Nathan, and the person they may think they know as Reverend Poole, exploring more deeply the questions at the core of Every Day and Another Day What is a soul? And what makes us human?
The Muse of Nightmares by Laini Taylor (Little Brown)
The highly anticipated, thrilling sequel to the New York Times bestseller, Strange the Dreamer, from National Book Award finalist Laini Taylor, author of the bestselling Daughter of Smoke & Bone trilogy.

Sarai has lived and breathed nightmares since she was six years old.
She believed she knew every horror, and was beyond surprise.
She was wrong.

In the wake of tragedy, neither Lazlo nor Sarai are who they were before. One a god, the other a ghost, they struggle to grasp the new boundaries of their selves as dark-minded Minya holds them hostage, intent on vengeance against Weep.

Lazlo faces an unthinkable choice--save the woman he loves, or everyone else?--while Sarai feels more helpless than ever. But is she? Sometimes, only the direst need can teach us our own depths, and Sarai, the muse of nightmares, has not yet discovered what she's capable of.

As humans and godspawn reel in the aftermath of the citadel's near fall, a new foe shatters their fragile hopes, and the mysteries of the Mesarthim are resurrected: Where did the gods come from, and why? What was done with thousands of children born in the citadel nursery? And most important of all, as forgotten doors are opened and new worlds revealed: Must heroes always slay monsters, or is it possible to save them instead?

Love and hate, revenge and redemption, destruction and salvation all clash in this gorgeous sequel to the New York Times bestseller, Strange the Dreamer.
The Last Wish of Sasha Cade by Cheyanne Young (KCP Loft)
The day Raquel has been dreading for months has finally arrived. Sasha, her best friend in the whole world -- the best friend in the whole world -- has died of cancer. Raquel can't imagine life without her. She's overwhelmed and brokenhearted.

And then a letter from Sasha arrives. Has she somehow found a way to communicate from the afterlife?

In fact, Sasha has planned an elaborate scavenger hunt for Raquel, and when she follows the instructions to return to Sasha's grave, a mysterious stranger with striking eyes is waiting for her. There's a secret attached to this boy that only Sasha—and now Raquel—knows.

This boy, Elijah, might be just what Raquel needs to move on from her terrible loss. But can Raquel remain true to herself while also honoring her friend's final wish?
(Don't) Call Me Crazy by Various YA Authors (Algonquin Young Readers)
Algonquin Young Readers has acquired an anthology from Kelly Jensen titled (Don't) Call Me Crazy, which will explore, through essays, artwork, poetry, and other ephemera, the ways that mental illness impacts individuals, family and friends, with contributions from Victoria Schwab, Adam Silvera, Libba Bray, Esmé Wang, Yumi Sakugawa, Mike Jung, s.e. smith, Meredith Russo, and Stephanie Kuehn, among others. A publication date has not been announced.
The Spy With The Red Balloon by Katherine Locke (Albert Whitman and Company)
Siblings Ilse and Wolf hide a deep secret in their blood: with it, they can work magic. And the government just found out.

Blackmailed into service during World War II, Ilse lends her magic to America's newest weapon, the atom bomb, while Wolf goes behind enemy lines to sabotage Germany's nuclear program. It's a dangerous mission, but if Hitler were to create the bomb first, the results would be catastrophic.

When Wolf's plane is shot down, his entire mission is thrown into jeopardy. Wolf needs Ilse's help to develop the magic that will keep him alive, but with a spy afoot in Ilse's laboratory, the letters she sends to Wolf begin to look treasonous. Can Ilse prove her loyalty—and find a way to help her brother—before their time runs out?
My Whole Truth by Mischa Thrace (Flux)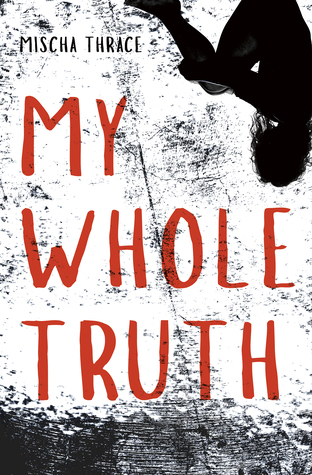 Seventeen-year-old Seelie Stanton never wanted to kill someone. She never wanted to be invisible in her own family, never wanted to crush on her best friend Alyssa, and she definitely never wanted to know how effectively a mallet could destroy someone's head.

But the universe doesn't care what she wants. Shane Mayfield doesn't care what Seelie

wants either. When the former high school basketball star attacks her, she has no choice but to defend herself. She saved her own life, but she can't bring herself to talk about what happened that night. Not all of it. Not even when she's arrested for murder.
Dry by Neal Shusterman and Jarrod Shusterman (Simon and Schuster)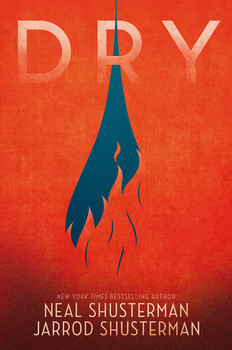 When the California drought escalates to catastrophic proportions, one teen is forced to make life and death decisions for her family in this harrowing story of survival from New York Times bestselling author Neal Shusterman and Jarrod Shusterman.

The drought—or the Tap-Out, as everyone calls it—has been going on for a while now. Everyone's lives have become an endless list of don'ts: don't water the lawn, don't fill up your pool, don't take long showers.

Until the taps run dry.

Suddenly, Alyssa's quiet suburban street spirals into a warzone of desperation; neighbors and families turned against each other on the hunt for water. And when her parents don't return and her life—and the life of her brother—is threatened, Alyssa has to make impossible choices if she's going to survive.
The Freedom Trials by Meredith Tate (Page Street Publishing)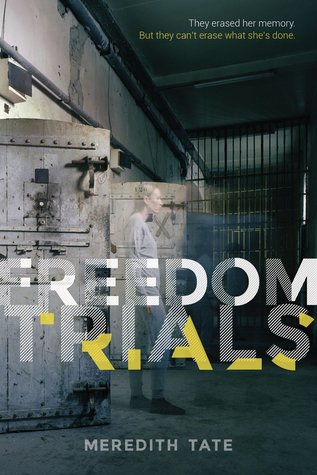 In order for Evelyn to winher freedom, she—along with other "reformed" prisoners—must pass seven mental, physical, and virtual challenges known as the Freedom Trials. One mistake means execution and, with her reputation for being a snitch, she's already in the crosshairs of her fellow inmates.

But when new prisoner Alex Martinez arrives, armed with secrets about Evelyn's forgotten crime, she must make a choice. She can follow the rules to win her freedom, or covertly uncover details of the crime that sent her there.

Featuring dynamic girl-friendships and a morally-grey heroine, The Freedom Trials isn't only action-packed, but also character-driven, daring readers to step into the shoes of teens who have to make impossible choices.
A Very Wide Expanse of Sea by Tahereh Mafi (Harper Collins)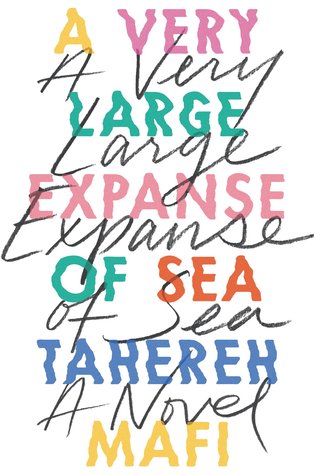 It's 2002, a year after 9/11. It's an extremely turbulent time politically, but especially so for someone like Shirin, a sixteen-year-old Muslim girl who's tired of being stereotyped.

Shirin is never surprised by how horrible people can be. She's tired of the rude stares, the degrading comments—even the physical violence—she endures as a result of her race, her religion, and the hijab she wears every day. So she's built up protective walls and refuses to let anyone close enough to hurt her. Instead, she drowns her frustrations in music and spends her afternoons break-dancing with her brother.

But then she meets Ocean James. He's the first person in forever who really seems to want to get to know Shirin. It terrifies her—they seem to come from two irreconcilable worlds—and Shirin has had her guard up for so long that she's not sure she'll ever be able to let it down.
October 9th
Blanca & Roja by Anna Marie McLemore (Fiewel and Friends)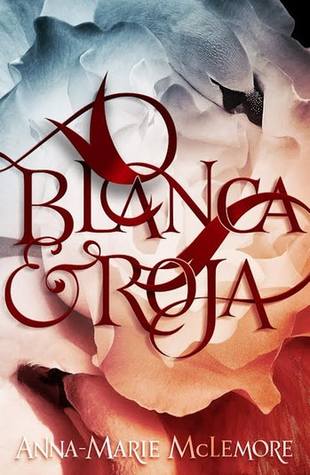 The Cerceta girls have never just been sisters; they're also rivals. They know that one day, they'll find themselves drawn into a dangerous game to determine which sister will stay a girl and which will be cursed to live as a swan. But when two of their childhood friends become drawn into the game, the curse threatens to decide the fate not just of the sisters, but of all four of them.
Anything But Okay by Sarah Darer Littman (Scholastic Press)
Stella and Farida have been best friends forever, but lately things have been tense. It all started when Stella's brother came home from his latest tour with the US Marines in Afghanistan paranoid and angry. But Stella won't talk about it, and Farida can tell she's keeping something from her.
Desperate to help Rob, Stella thinks she just needs to get him out of the house. She definitely didn't expect going to the movies to end with Rob in handcuffs for assaulting one of her classmates after his anger spiraled out of control.
When a video of the fight goes viral, everyone has an opinion of Stella and her "violent vet" brother.
The entire school takes sides, the media labels Rob a terrorist sympathizer, and even Farida is dragged into the mess despite not being there. As the story continues

trending, Stella will have to decide just how far she's willing to go for the truth, even if it means admitting her own failures.






Carols and Chaos by Cindy Anstey (Swoon Reads)

A lady's maid and a valet become entangled in a yuletide counterfeiting scheme in this romantic Christmas YA adventure.

1817. The happy chaos of the Yuletide season has descended upon the country estate of Shackleford Park in full force, but lady's maid Kate Darby barely has the time to notice. Between her household duties, caring for her ailing mother, and saving up money to someday own a dress shop, her hands are quite full. Matt Harlow is also rather busy. He's performing double-duty, acting as valet for both of the Steeple brothers, two of the estate's holiday guests.

Falling in love would be a disaster for either of them. But staving off their feelings for each other becomes the least of their problems when a devious counterfeiting scheme reaches the gates of Shackleford Park, and Kate and Matt are unwittingly swept up in the intrigue. Full of sweetness, charm, and holiday shenanigans, Carols and Chaos is perfect for fans of Jane Austen and Downton Abbey.
The Healer by Donna Frietas (HarperTeen)
Marlena Oliveira has—mysteriously, miraculously—been given the power to heal all kinds of ailments. People around the world believe she is a saint. But her power comes at a price. She can't go to school, she can't have friends her own age, and she certainly can't date. Then she meets Finn, a boy who makes her want to fall in love. For the first time, she begins to doubt whether her gift is worth all that she must give up to keep it.
Beneath the Citadel by Destiny Soria (Amulet)
In the city of Eldra, people are ruled by ancient prophecies. For centuries, the high council has stayed in power by virtue of the prophecies of the elder seers. After the last infallible prophecy came to pass, growing unrest led to murders and an eventual rebellion that raged for more than a decade.
 


In the present day, Cassa, the orphaned daughter of rebels, is determined to fight back against the high council, which governs Eldra from behind the walls of the citadel. Her only allies are no-nonsense Alys, easygoing Evander, and perpetually underestimated Newt, and Cassa struggles to come to terms with the legacy of rebellion her dead parents have left her — and the fear that she may be inadequate to shoulder the burden. But by the time Cassa and her friends uncover the mystery of the final infallible prophecy, it may be too late to save the city — or themselves.
T

he Law of Inertia by S. Gonzales
(Amberkjack)
When James's boyfriend killed himself, no one questioned what happened. A foster kid with a checkered past and a history of suicide attempts, Ash was just another number in a system that failed him. But to James, Ash was never just a number, and the facts around his death no longer stack up so neatly.

Now James has plenty of questions, and the one person who might have held the answers—Ash's older brother, Elliot—has left town. And if anyone knows where he is, they aren't talking. As James searches for Elliot and uncovers the tangle of lies and false alibis he left in his wake, he grows suspicious of what really happened on Ash's last day.

After all, innocent people don't run.
The Devil's Thief by Lisa Maxwell (Simon Pulse)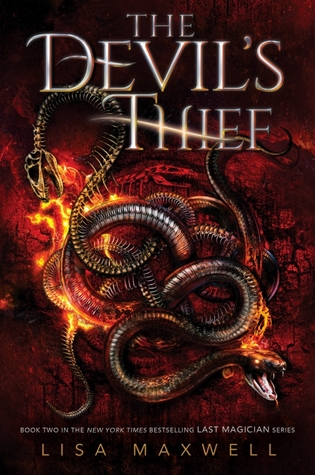 In this spellbinding sequel to the New York Times bestselling The Last Magician, Esta and Harte set off on a cross-country chase through time to steal back the elemental stones they need to save the future of magic.

Hunt the Stones.
Beware the Thief.
Avenge the Past.

Esta's parents were murdered. Her life was stolen. And everything she knew about magic was a lie. She thought the Book of Mysteries held the key to freeing the Mageus from the Order's grasp, but the danger within its pages was greater than she ever imagined.

Now the Book's furious power lives inside Harte. If he can't control it, it will rip apart the world to get its revenge, and it will use Esta to do it.

To bind the power, Esta and Harte must track down four elemental stones scattered across the continent. But the world outside the city is like nothing they expected. There are Mageus beyond the Brink not willing to live in the shadows—and the Order isn't alone in its mission to crush them.

In St. Louis, the extravagant World's Fair hides the first stone, but an old enemy is out for revenge and a new enemy is emerging. And back in New York, Viola and Jianyu must defeat a traitor in a city on the verge of chaos.

As past and future collide, time is running out to rewrite history—even for a time-traveling thief.
Odd One Out by Nic Stone (Penguin Random House)
Courtney "Coop" Cooper
Dumped. Again. Normally I wouldn't mind. But right now my best friend, Jupiter Sanchez, is ignoring me to text some girl.

Rae Evelyn Chin
I'm the "new girl" but Jupiter and Courtney make me feel like I'm right where I belong. Also, I want to kiss him. And her.

Jupiter Charity-Sanchez
The only thing worse than losing the girl you love to a boy is losing her to your boy. I have to make a move.

One story. Three sides.
No easy answers.
Dear Evan Hansen by Various Authors (Poppy)
From the show's creators comes the groundbreaking novel inspired by the Broadway smash hit Dear Evan Hansen.

Dear Evan Hansen,

Today's going to be an amazing day and here's why…

When a letter that was never meant to be seen by anyone draws high school senior Evan Hansen into a family's grief over the loss of their son, he is given the chance of a lifetime: to belong. He just has to stick to a lie he never meant to tell, that the notoriously troubled Connor Murphy was his secret best friend.

Suddenly, Evan isn't invisible anymore—even to the girl of his dreams. And Connor Murphy's parents, with their beautiful home on the other side of town, have taken him in like he was their own, desperate to know more about their enigmatic son from his closest friend. As Evan gets pulled deeper into their swirl of anger, regret, and confusion, he knows that what he's doing can't be right, but if he's helping people, how wrong can it be?

No longer tangled in his once-incapacitating anxiety, this new Evan has a purpose. And a website. He's confident. He's a viral phenomenon. Every day is amazing. Until everything is in danger of unraveling and he comes face to face with his greatest obstacle: himself.

A simple lie leads to complicated truths in this big-hearted coming-of-age story of grief, authenticity and the struggle to belong in an age of instant connectivity and profound isolation.
Black Wings Beating by Alex London (FSG)
The people of Uztar have long looked to the sky with hope and wonder. Nothing in their world is more revered than the birds of prey and no one more honored than the falconers who call them to their fists.

Brysen strives to be a great falconer--while his twin sister, Kylee, rejects her ancient gifts for the sport and wishes to be free of falconry. She's nearly made it out, too, but a war is rolling toward their home in the Six Villages, and no bird or falconer will be safe.

Together the twins must journey into the treacherous mountains to trap the Ghost Eagle, the greatest of the Uztari birds and a solitary killer. Brysen goes for the boy he loves and the glory he's long craved, and Kylee to atone for her past and to protect her brother's future. But both are hunted by those who seek one thing: power.
Light Years by Kass Morgan (Little, Brown)
Ender's Game meets The 100 as hidden secrets and forbidden love collide at an interstellar military boarding school in a new sci-fi series from New York Times bestselling author Kass Morgan.

Reeling from the latest attack by a mysterious enemy, the Quatra Fleet Academy is finally admitting students from every planet in the solar system after centuries of exclusivity.

Hotshot pilot Vesper, an ambitious Tridian citizen, dreams of becoming a captain--but when she loses her spot to a brilliant, wisecracking boy from the wrong side of the asteroid belt, it makes her question everything she thought she knew. Growing up on the toxic planet Deva, Cormak will take any chance he can get to escape his dead-end life and join the Academy--even if he has to steal someone's identity to do it. Arran was always considered an outsider on icy Chetire, always dreaming of something more than a life working in the mines. Now an incoming cadet, Arran is looking for a place to belong--he just never thought that place would be in the arms of a Tridian boy. And Orelia is hiding a dark secret--she's infiltrated the Academy to complete a mission, one that threatens the security of everyone there. But if anyone finds out who she really is, it'll be her life on the line.

These cadets will have to put their differences aside and become a team if they want to defend their world from a cunning enemy--and they might even fall in love in the process.

Light Years is the first book in a thrilling and romantic new sci-fi series from the bestselling author of The 100.
Bright Ruin by Vic James (Del Ray Books)

In a world where the lower classes must endure ten years of forced service to unfairly advantaged, magically powered rulers, a teenage boy dreams of rebellion, his older sister yearns for love and knowledge, and a dangerous young aristocrat seeks to remake the world with his dark gifts. In Bright Ruin, the final book in the trilogy set in modern-day England, our heroes will lead a revolution that will transform--or destroy--the world.
What If It's Us by Adam Silvera and Becky Albertalli (HarperTeen)
Arthur is only in New York for the summer, but if Broadway has taught him anything, it's that the universe can deliver a showstopping romance when you least expect it.

Ben thinks the universe needs to mind its business. If the universe had his back, he wouldn't be on his way to the post office carrying a box of his ex-boyfriend's things.

But when Arthur and Ben meet-cute at the post office, what exactly does the universe have in store for them?

Maybe nothing. After all, they get separated.

Maybe everything. After all, they get reunited.

But what if they can't quite nail a first date . . . or a second first date . . . or a third?

What if Arthur tries too hard to make it work . . . and Ben doesn't try hard enough?

What if life really isn't like a Broadway play?

But what if it is?
October 16th
A Sorrow Fierce and Falling by Jessica Cluess (Random Hous
e)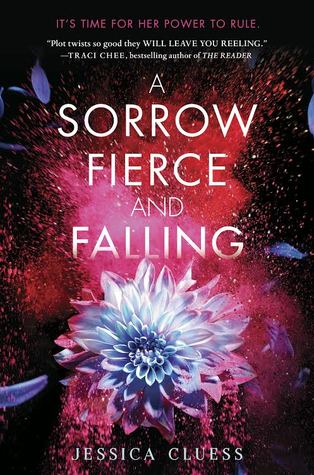 It's time for war.

After suffering terrible losses, Henrietta and Lord Blackwood have led their warriors to Sorrow-Fell, a vast estate where only those invited by a Blackwood may enter–and the ideal place to plan a final assault against the Ancients.

It's time for a wedding.

Henrietta nervously awaits her marriage to Blackwood, but when the ritual to become his bride reveals a dark secret, she realizes that Sorrow-Fell is not a safe haven; it's a trap. Convincing the sorcerers of this, however, is not easy. So with Maria, the true chosen one, and Magnus, the young man who once stole her heart, at her side, Henrietta plots a dangerous journey straight into the enemy's lair. Some will live. Some will die. All will be tested.

In this stunning conclusion to the Kingdom on Fire series, Henrietta must choose between the love from her past, the love from her present, and a love that could define her future. While battles rage, the fate of the kingdom rests on her decision: Will she fall or rise up to become the woman who saves the realm?

It's time for Henrietta to make her stand.
Sawkill Girls by Claire Legrand (Katherine Tegan Books)
Beware of the woods and the dark, dank deep.
He'll follow you home, and he won't let you sleep.
Who are the Sawkill Girls?
Marion: The newbie. Awkward and plain, steady and dependable. Weighed down by tragedy and hungry for love she's sure she'll never find. Zoey: The pariah. Luckless and lonely, hurting but hiding it. Aching with grief and dreaming of vanished girls. Maybe she's broken—or maybe everyone else is. Val: The queen bee. Gorgeous and privileged, ruthless and regal. Words like silk and eyes like knives; a heart made of secrets and a mouth full of lies.
Their stories come together on the island of Sawkill Rock, where gleaming horses graze in rolling pastures and cold waves crash against black cliffs. Where kids whisper the legend of an insidious monster at parties and around campfires. Where girls have been disappearing for decades, stolen away by a ravenous evil no one has dared to fight… until now.
Shocking, nail-biting, and gorgeously written by Edgar Award-nominated novelist Claire Legrand, this atmospheric and spine-tingling novel will

keep you guessing until the very last page.
Villan by Michael Grant (Katherine Tegan Books)
It's been four years since the events of GONE.

The Perdido Beach dome is down, but the horrors within have spread, and now all of humanity is in danger. The alien virus-infested rock that created the FAYZ is creating monsters–monsters that walk the cities and countryside, terrorizing all. There are tanks in the street and predator drones in the sky, doomed efforts to stop the disintegration of civilization. Into this chaos comes a villain with the power to control anyone with just the sound of his voice.
Dillon Poe wanted to be a comedian once… but everyone made fun of him. Dillon the loser. Dillon the freak. Now he's sending thousands to their death. Who's laughing now?
The only people who can stop a superpowered villain are superpowered heroes. Dekka, Shade, Cruz, Malik, Armo, and a new mutant with unmatched powers, are all that stand in Dillon's way. But when the lines begin to blur between hero and villain—some begin to wonder who's really the monster. The fight will be bloody. This isn't another battle, this is the war to save the human race.
Easy Prey by Catherine Lo (Abrams)
Secrets and revenge run rampant in the Internet age—Easy Prey keeps you guessing until the final reveal


Only three students had access to a teacher's racy photos before they went viral. There's Mouse, a brainy overachiever so desperate to escape his father and go to MIT that he would do almost anything, legal or not. Then there's Drew, the star athlete who can get any girl's number—and private photos—with his charm but has a history of passing those photos around. And finally there's Jenna, a good girl turned rebel after her own shocking photos made the rounds at school last year, who is still waiting for justice. All three deny leaking the photos, but someone has to take the fall. This edgy whodunit tackles hot-button issues of sexting and gossip and will have readers tearing through the pages to reach the final reveal.
Home and Away by Candice Montgomery (Page Street)
A stunning tapestry of texture and culture that doesn't shy away from toughtopics or the messiness of humanity, HOME AND AWAY shines a multicolored lighton the myriad meanings of 'family' and how each plays a role in shaping who weare, what we do, and who we become. I didn't want it to end!

– Nic Stone, New York Times bestselling author of Dear Martin

Tasia Quirk is young, Black, and fabulous. She's a senior, she's got great friends, and a supportive and wealthy family. She even plays football as the only girl on her private high school's team.

But when she catches her mamma trying to stuff a mysterious box in the closet, her identity is suddenly called into question. Now Tasia's determined to unravel the lies that have overtaken her life. Along the way, she discovers what family and forgiveness really mean, a

nd that her answers don't come without a fee. An artsy bisexual boy from the Valley could help her find them—but only if she stops fighting who she is, beyond the color of her skin.
Crown of Thunder by Tochi Onyebuchi (Razorbill)
In the sequel to the acclaimed Beasts Made of Night, Taj has escaped Kos, but Queen Karima will go to any means necessary—including using the most deadly magic—to track him down.

Taj is headed west, but the consequences of leaving Kos behind confront him at every turn. Innocent civilians flee to refugee camps as Karima's dark magic continues to descend on the city. Taj must return, but first he needs a plan.

With Arzu's help, Taj and Aliya make it to the village of her ancestors, home of the tastahlik—sin-eaters with Taj's same ability to both battle and call forth sins. As Taj comes to terms with his new magic, he realizes there are two very different groups of tastahlik—one using their powers for good, the other for more selfish ends.

Aliya is struggling with her own unique capabilities. She's immersed in her work to uncover the secret to Karima's magic, but her health begins to mysteriously deteriorate. With the help of a local western mage, Aliya uncovers her true destiny—a future she's not sure she wants.

As Taj and Aliya explore their feelings for each other and Arzu connects with her homeland, the local westerners begin to question Taj's true identity. Karima is on his heels, sending dark warnings to the little village where he's hiding. Taj will have to go back and face her before she sends her mostly deadly weapon—Taj's former best friend, Bo.
The Seven Torments of Amy and Craig (A Love Story) by Don Zolidis (Disney Hyperion)
Janesville, Wisconsin (cold in the sense that there is no God)
1994

"You're going to find somebody so much better than me."

"What? No, I'm not! Look at me! Are you insane?"

The worst thing that's ever happened to Craig is also the best: Amy. Craig and Amy should never have gotten together-Craig is a Dungeons and Dragons master with no life skills and Amy is the beautiful, fiercely intelligent student body president of their high school.

Yet somehow they did until Amy dumped him. Then got back together with him. Seven times to be exact.

Over the course of their senior year, Amy and Craig's exhilarating, tumultuous relationship is a kaleidoscope of joy and pain as an uncertain future-and adult responsibility-looms on the horizon.

Craig fights for his dream of escaping Janesville and finding his place at a quirky college, while Amy's quest to uncover her true self sometimes involves being Craig's girlfriend and sometimes doesn't.

Seven breakups. Seven makeups. Seven of the highest lows and lowest highs. Told non-sequentially, acclaimed playwright Don Zolidis's debut novel is a brutally funny, bittersweet taste of the utterly unique and utterly universal experience of first love.
Phantom Wheel by Tracy Deebs (Little, Brown)
Believing they have been recruited by the CIA, six teen hackers arrive in LA for a hacking aptitude test with the promise of a college scholarship and a job with the CIA after graduation. But one of the teens, Owen, walks out, refusing to participate. The other five decide to stay and complete the tests. When they finish, they leave feeling equally accomplished and unnerved.
Then silence-until they receive a text from Owen: You've been played. He's uncovered evidence that the hackers created "Phantom Wheel," the most devastating virus ever made. Jacento, the corporation behind it all, plans to use this virus to gain unprecedented access to personal data. And that's just the beginning of the devastation. Can the teen hackers stop Phantom Wheel-and protect their own secrets from being revealed-before it's too late?
October 23rd
That Night by Amy Giles (HarperTeen)
Five years ago, Ev and Len Hapwell cowered from air strikes in a London bomb shelter. But that night took a turn when the sisters were transported to another realm called the Woodlands. In a forest kingdom populated by creatures out of myth and legend, Ev and Len found temporary refuge.

When they finally returned to London, nothing had changed at all—nothing, except themselves.

Now, Ev spends her days sneaking into the woods outside her boarding school, wishing for the Woodlands. Overcome with longing, she is desperate to return no matter what it takes.

Len, on the other hand, is determined to find a place in this world. She shields herself behind a flawless exterior and countless friends, and moves to America to escape the memory of what was.

But when Ev goes missing, Len must confront the depth of her sister's despair and the painful truths they've been running from. As the weeks unfold, Len wonders if Ev truly did find a way home, or if the weight of their worlds pulled her under.
West by Edith Pattou (HMH)
From the author of the beloved high fantasy East, a thrilling tale of true love, magic, adventure, and revenge.

When Rose first met Charles, he was trapped in the form of a white bear. To rescue him, Rose traveled to the land that lay east of the sun and west of the moon to defeat the evil Troll Queen. Now Rose has found her happily-ever-after with Charles—until a sudden storm destroys his ship and he is presumed dead. But Rose doesn't believe the shipwreck was an act of nature, nor does she believe Charles is truly dead. Something much more sinister is at work. With mysterious and unstoppable forces threatening the lives of the people she loves, Rose must once again set off on a perilous journey. And this time, the fate of the entire world is at stake.
Kingdom of the Blazing Phoenix by Julie C. Dao (Philomel)
This fairy tale retelling lives in a mystical world inspired by the Far East, where the Dragon Lord and the Serpent God battle for control of the earthly realm; it is here that the flawed heroine of Forest of a Thousand Lanterns finally meets her match. An epic fantasy finale to the Rise of the Empress novels.

Princess Jade has grown up in exile, hidden away in a monastery while her stepmother, the ruthless Xifeng, rules as empress of Feng Lu. But the empire is in distress and its people are sinking into poverty and despair. Even though Jade doesn't want the crown, she knows she is the only one who can dethrone the empress and set the world right. Ready to reclaim her place as rightful heir, Jade embarks on a quest to raise the Dragon Lords and defeat Xifeng and the Serpent God once and for all. But will the same darkness that took Xifeng take Jade, too? Or will she find the strength within to save herself, her friends, and her empire?

Set in an East Asian-inspired fantasy world filled with breathtaking pain and beauty, Kingdom of the Blazing Phoenix is filled with dazzling magic, powerful prose, and characters readers won't soon forget.

Fans of Stealing Snow, Red Queen, and The Wrath and the Dawn will hungrily devour this page-turning read.
Kingdom of Ash by Sarah J Maas (Bloomsbury)
The Final installment to the Throne of Glass series.

Captured by the Queen of the Fae, Aelin is trapped inside an iron box in a secret location, with seemingly no hope for escape. As she endures months of torture, her friends scatter to different fates. Without Aelin to protect them, soldier Aedion and shapeshifter Lysandra need to defend their homeland at all costs. Also left to forge their own paths in order to change history are Chaol, the witch Manon, and the golden boy Dorian-while Aelin's mate, the fae male Rowan, searches the world over for his lost love.

As Aelin gathers the strength to save herself and fight the ultimate battle of her life, all of their destinies hang in the balance. Some ties will bond even tighter together, others will be severed forever, and mysteries will be revealed in this action-packed, heart wrenching series finale.
October 30th
Where She Fell by Kaitlin Ward (Scholastic)
Watch your step.
Eliza knows the legends about the swamp near her house—that people have fallen into sinkholes, never to be seen again, maybe even falling to the center of the earth. As an aspiring geologist, she knows the last part is impossible. But when her best friends drag her onto the uneven ground anyway, Eliza knows to be worried.

And when the earth opens under her feet, there isn't even time to say I told you so.

As she scrambles through one cave, which leads to another, and another, Eliza finds herself in an impossible world—where a small group of people survive underground, running from vicious creatures, eating giant bugs, and creating their own subterranean society. Eliza is grateful to be alive, but this isn't home. Is she willing to risk everything to get back to the surface?
Salt by Hannah Moskowitz (Chronicle Books)
Roaming the Mediterranean Sea on sailboats and hunting down monsters is the only life seventeen-year-old Indi and his siblings have ever known. He never loved it, but now that his parents are gone—vanished during a hunt three months ago—it's harder and harder to fight his desire to escape. He's constantly battling his ferocious love for his siblings and the temptation of his parents' journal, which contains directions to a treasure that their parents hinted at. Maybe it's something valuable enough to distract Beleza from her mission to hunt down the monster that killed their parents. Something that would take the little kids away from the sea that's turning Oscar into a pirate and wasting Zulu's brilliant six-year-old mind. Something that could give Indi a normal life.

Acclaimed author Hannah Moskowitz has reinvented yet another genre in this ridiculously propulsive epic that is part seafaring epic, part coming-of-age tale, and a totally warm-hearted story of a boy who loves his family and just wants to figure his own self out—if only the fate of the world weren't on his shoulders.
You Are The Everything by Karen Rivers (Algonquin)
Can you want something—or someone—so badly that you change your destiny? Elyse Schmidt never would have believed it, until it happened to her. When Elyse and her not-so-secret crush, Josh Harris, are the sole survivors of a plane crash, tragedy binds them together. It's as if their love story is meant to be. Everything is perfect, or as perfect as it can be when you've literally fallen out of the sky and landed hard on the side of a mountain—until suddenly it isn't. And when the pieces of Elyse's life stop fitting together, what is left?
Come November by Katrin Van Dam (Scholastic Press)
Life as we know it is ending November 17. That's the day of Departure, when believers will be taken up to a new world free of environmental damage and strife -- free to start again. Sounds crazy, right? Well, to Rooney Harris it does, but to her deluded mother and impressionable younger brother, it sounds like salvation.

High school is hard enough, but it's even tougher for Rooney. She's working an after-school job to support her struggling family, crushing on a best friend, and desperate to get into a good college so she can leave her small town behind -- all while trying to keep a very big secret: Her mother is involved with a cult that believes they'll be whisked away to a new planet in a few months. As her mother's obsession threatens to tear apart their family, Rooney is forced to hold everything together. But will saving her family mean sacrificing her dreams?
This Cruel Design by Emily Suvada (Simon Pulse)
Cat thought the Hydra epidemic was over, but when new cases pop up, Cat must team up with an enemy to fix the vaccine before the virus spirals out of control in this thrilling sequel to This Mortal Coil, which New York Times bestselling author Amie Kaufman says "redefine's 'unputdownable.'"

The nightmare of the outbreak is finally over, but Cat's fight has only just begun.

Exhausted, wounded, and reeling from revelations that have shaken her to her core, Cat is at a breaking point. Camped in the woods with Cole and Leoben, she's working day and night, desperate to find a way to stop Lachlan's plan to reprogram humanity. But she's failing—Cat can't even control her newly regrown panel, and try as she might to ignore them, she keeps seeing glitching visions from her past everywhere she turns.

When news arrives that the Hydra virus might not be as dead as they'd thought, the group is pushed into an uneasy alliance with Cartaxus to hunt down Lachlan and fix the vaccine. Their search takes them to Entropia, a city of genehackers hidden deep in the desert that could also hold the answers about Cat's past that she's been searching for.

But when confronted with lies and betrayals, Cat is forced to question everything she knows and everyone she trusts. And while Lachlan is always two steps ahead, the biggest threat to Cat may be the secrets buried in her own mind.
Jack of Hearts (And Other Parts) by Lev A.C. Rosen (Little, Brown)
Pretty Little Liars meets Dan Savage in this modern, fresh, YA debut about an unapologetically queer teen working to uncover a blackmailer threatening him back into the closet.
Jack has a lot of sex--and he's not ashamed of it. While he's sometimes ostracized, and gossip constantly rages about his sex life, Jack always believes that "it could be worse."
But then, the worse unexpectedly strikes: When Jack starts writing a teen sex advice column for an online site, he begins to receive creepy and threatening love letters that attempt to force Jack to curb his sexuality and personality. Now it's up to Jack an his best friends to uncover the stalker--before their love becomes dangerous.
Ground-breaking and page-turning, Jack of Hearts (and other parts) celebrates the freedom to be oneself, especially in the face of adversity.
Snow In Love by Various Authors (Point)
What's better than one deliciously cozy, swoon-worthy holiday story? Four of them, from some of today's bestselling authors.

From KASIE WEST, a snowy road trip takes an unexpected detour when secrets and crushes are revealed.

From AIMEE FRIEDMAN, a Hanukkah miracle may just happen when a Jewish girl working as a department store elf finds love.

From MELISSA DE LA CRUZ, Christmas Eve gets a plot twist when a high school couple exchange surprising presents.

From NIC STONE, a scavenger hunt amid the holiday crowds at an airport turns totally romantic.

So grab a mug of hot cocoa, snuggle up, and get ready to fall in love...
Shadow of the Fox by Julie Kagawa (Harlequin Teen)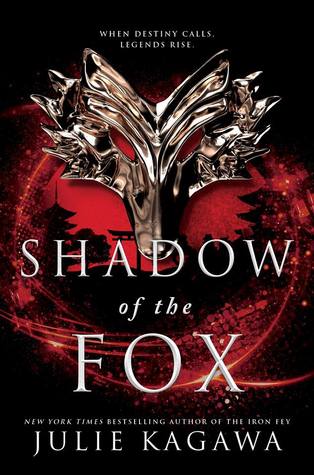 Once Every Thousand Years...

Every millennium, one age ends and another age dawns...and whoever holds the Scroll of a Thousand Prayers holds the power to call the great Kami Dragon from the sea and ask for any one wish. The time is near...and the missing pieces of the scroll will be sought throughout the land of Iwagoto. The holder of the first piece is a humble, unknown peasant girl with a dangerous secret.

Demons have burned the temple Yumeko was raised in to the ground, killing everyone within, including the master who trained her to both use and hide her kitsune shapeshifting powers. Yumeko escapes with the temple's greatest treasure—one part of the ancient scroll. Fate thrusts her into the path of a mysterious samurai, Kage Tatsumi of the Shadow Clan. Yumeko knows he seeks what she has...and is under orders to kill anything and anyone who stands between him and the scroll.
A wish will be granted and a new age will dawn.
Otherearth by Jason Segal and Kirsten Miller (Delacorte)
New York Times bestselling authors Jason Segel and Kirsten Miller transport you back to the world BuzzFeed compared to Ready Player One in the second book in a new trilogy perfect for fans of HBO's Westworld and James Dashner's The Eye of Minds . Imagine a future in which you can leave your body behind and give in to your greatest desires. That future is now. And the future is terrifying.

Simon saved his best friend, Kat, from the clutches of the Company and their high-tech VR gaming experience, Otherworld. But it was at a steep price. Now he, Kat, and their friend Busara are on the run. They know too much. About the Company's dark secrets. About the real-life consequences of playing Otherworld. And about Kat's stepfather's involvement in everything. The group is headed to New Mexico to find Simon's old roommate, who is a tech genius and possibly the only person who can help them reveal the truth about the Company to the world before it's too late.
The Brilliant Death by Amy Rose Capetta (Viking)
For Teodora DiSangro, a mafia don's daughter, family is fate.

All her life, Teodora has hidden the fact that she secretly turns her family's enemies into music boxes, mirrors, and other decorative objects. After all, everyone in Vinalia knows that stregas--wielders of magic--are figures out of fairytales. Nobody believes they're real.

Then the Capo, the land's new ruler, sends poisoned letters to the heads of the Five Families that have long controlled Vinalia. Four lie dead and Teo's beloved father is gravely ill. To save him, Teo must travel to the capital as a DiSangro son--not merely disguised as a boy, but transformed into one.

Enter Cielo, a strega who can switch back and forth between male and female as effortlessly as turning a page in a book. Teo and Cielo journey together to the capital, and Teo struggles to master her powers and to keep her growing feelings for Cielo locked in her heart. As she falls in love with witty, irascible Cielo, Teo realizes how much of life she's missed by hiding her true nature. But she can't forget her mission, and the closer they get to the palace, the more sinister secrets they uncover about what's really going on in their beloved country--and the more determined Teo becomes to save her family at any cost.
The Darkest Star by Jennifer L. Armentrout (Tor Teen)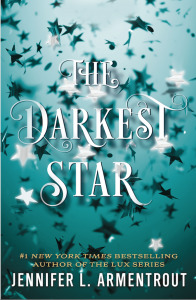 When seventeen-year-old Evie Dasher is caught up in a raid at a notorious club known as one of the few places where humans and the surviving Luxen can mingle freely, she meets Luc, an unnaturally beautiful guy she initially assumes is a Luxen...but he is in fact something much more powerful. Her growing attraction for Luc will lead her deeper and deeper into a world she'd only heard about, a world where everything she thought she knew will be turned on its head...

#1 New York Times, USA Today, and internationally bestselling author Jennifer L. Armentrout returns to the universe of the Lux in this brand new series, featuring beloved characters both new and old.