July 1st
Plague Land: No Escape by Alex Scarrow (Sourcebooks Fire)
​In one week, the virus destroyed the world. And that was just the start.

​Three survivors made it through with just each other to rely on, but now, they are scattered around the globe. Leon is in England, Grace is on the way to New Zealand, and Freya is off to the "New United States."

Until now, they and some others were lucky enough to stay alive. But, when the deadliest and most sinister attack is yet to come, what hope does humanity have to survive?
July 2nd
Queen of Ruin by Tracy Banghart (Little, Brown)
A fierce sequel full of sisterhood, heart pounding action, betrayal, and intrigue in the royal court in a series that "breathes new life into the feminist story of oppression and resistance" (Publisher's Weekly).

Banished by Asa at the end of Grace and Fury, Nomi and Malachi find themselves powerless and headed towards their all-but-certain deaths. Now that Asa sits on the throne, he will stop at nothing to make sure Malachi never sets foot in the palace again. Their only hope is to find Nomi's sister, Serina, on the prison island of Mount Ruin. But when Nomi and Malachi arrive, it is not the island of conquered, broken women that they expected. It is an island in the grip of revolution, and Serina--polite, submissive Serina--is its leader.

Betrayal, grief, and violence have changed both sisters, and the women of Mount Ruin have their sights set on revenge beyond the confines of their island prison. They plan to sweep across the entire kingdom, issuing in a new age of freedom for all. But first they'll have to get rid of Asa, and only Nomi knows how.

Separated once again, this time by choice, Nomi and Serina must forge their own paths as they aim to tear down the world they know, and build something better in its place.

The stakes are higher and the battles bolder in Tracy Banghart's unputdownable sequel to Grace and Fury.
Immunity by Erin Bowman (HarperTeen)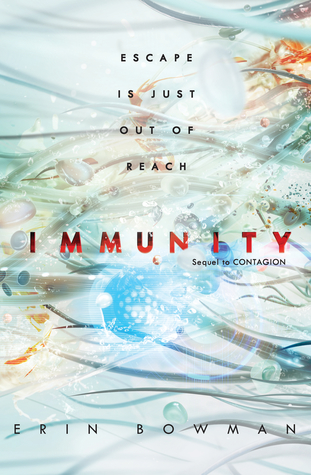 Survivors of a deadly planetary outbreak take on a new, sinister adversary in the white-knuckle sequel to Contagion, which New York Times bestselling author Amie Kaufman called "gripping, thrilling and terrifying in equal measures."

They thought their nightmare was over, but Thea, Coen, and Nova's rescue was only the beginning. After being imprisoned on a ship they thought was their ticket to safety, it's clear that the threat they left behind isn't as distant as they'd hoped—and this time the entire galaxy is at risk.

Now that threat is about to be unleashed as an act of political warfare. To prevent an interstellar catastrophe, the survivors must harness the evil they faced on the planet Achlys and learn to wield the only weapon they have left: themselves.

The first installment in Erin Bowman's duology earned a starred review from Publishers Weekly, who called the plot "intricate and action-packed," and fans of Jonathan Maberry, Rick Yancey, and Madeline Roux will relish in Bowman's tense, high-stakes conclusion to the events of Contagion.
Destroy All Monsters by Sam J. Miller (HarperTeen)
Ned Vizzini meets Patrick Ness in this gritty, crucial, genre-bending book by the critically acclaimed author of The Art of Starving, Sam J. Miller.

Solomon and Ash both experienced a traumatic event when they were twelve.

Ash lost all memory of that event when she fell from Solomon's tree house. Since then, Solomon has retreated further and further into a world that he seems to have created in his own mind. One that insulates him from reality, but crawls with foes and monsters . . . in both animal and human form.

As Solomon slips further into the place he calls Darkside, Ash realizes her only chance to free her best friend from his pain is to recall exactly what happened that day in his backyard and face the truth.

Fearless and profound, Sam J. Miller's follow-up to his award-winning debut novel, The Art of Starving, spins an intimate and impactful tale about the life-saving power of friendship.
The Best Lies by Sarah Lyu (Simon Pulse)
Remy Tsai used to know how her story would turn out. But now, she doesn't even know what tomorrow will look like.

She was happy once. Remy had her boyfriend Jack, and Elise, her best friend—her soulmate—who understood her better than anyone else in the world.

But now Jack is dead, shot through the chest—

And it was Elise who pulled the trigger.

Was it self-defense? Or something deeper, darker than anything Remy could have imagined? As the police investigate, Remy does the same, sifting through her own memories, looking for a scrap of truth that could save the friendship that means everything to her.

Told in alternating timelines, Thelma and Louise meets Gone Girl in this twisted psychological thriller about the dark side of obsessive friendship.
The Beckoning Shadow by Katharyn Blair (Katherine Tegan Books)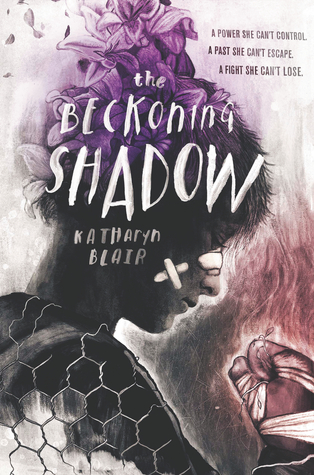 The Magicians meets Fight Club in this heart-stopping contemporary fantasy stand-alone about a teen girl with special powers who seeks redemption through a dangerous tournament that guarantees the winner a chance to undo the past. Perfect for fans of Cassandra Clare and The Young Elites, and written by debut author Katharyn Blair.

Vesper Montgomery can summon your worst fear and turn it into a reality—but she's learned the hard way that it's an addicting and dangerous power. One wrong move and you could hurt someone you love.

But when she earns a spot in the Tournament of the Unraveling, where competitors battle it out for a chance to rewrite the past, Vesper finally has a shot to reverse the mistakes that have changed her forever. She turns to Sam Hardy, a former MMA fighter who's also carrying a tragedy he desperately wants to undo. However, helping heal Sam's heart will mean breaking her own, and the competition forces her to master her powers—powers she has been terrified of since they destroyed her life.
Warhead by Jeff Henigson (Delacorte)
An often hilarious and always relevant memoir about one teen boy's battle with brain cancer and his Starlight Children's Foundation wish: to meet Mikhail Gorbachev in Russia and plead for nuclear disarmament and world peace.

It's 1986, and Jeff is an average fifteen-year-old: he thinks a lot about dating, he bounces around with his friends, and he's trying his hardest to get a car. Conversely, the world around him feels crazy: the United States and the Soviet Union are at glaring odds, with their leaders in a standoff, and that awful word, "nuclear," is on everyone's mind. Then, boom--Jeff learns that he has brain cancer and it's likely terminal. Well, that puts a damper on his summer plans and romantic prospects, doesn't it?

Jeff's family rallies around him, but they are fiercely complicated--especially Jeff's father, a man who can't say "I love you" even during the worst of Jeff's treatment. So when the Starlight Children's Foundation offers to grant Jeff a wish, he makes one certain to earn his father's respect: he asks to travel to Moscow and meet with Mikhail Gorbachev to discuss nuclear disarmament and ending the Cold War. Nothing like achieving world peace to impress a distant father, right? Jeff has always has been one to aim high.

Jeff's story is dark, but it's also funny, romantic, and surprising. As his life swings from incredibly ordinary to absolutely incredible, he grapples with the big questions of mortality, war, love, hope, and miracles.
We Walked The Sky by Lisa Fiedler (Razorbill)
A stunning, multi-generational story about two teenagers: Victoria, who joins the circus in 1965, and her granddaughter, Callie, who leaves the circus fifty years later. Perfect for fans of THIS IS US.
In 1965 seventeen-year-old Victoria, having just escaped an unstable home, flees to the ultimate place for dreamers and runaways--the circus. Specifically, the VanDrexel Family Circus where, among the lion tamers, roustabouts, and trapeze artists, Victoria hopes to start a better life.
Fifty years later, Victoria's sixteen-year-old granddaughter Callie is thriving. A gifted and focused tightrope walker with dreams of being a VanDrexel high wire legend just like her grandmother, Callie can't imagine herself anywhere but the circus. But when Callie's mother accepts her dream job at an animal sanctuary in Florida just months after Victoria's death, Callie is forced to leave her lifelong home behind.
July 9th
Spin the Dawn by Elizabeth Lim (Knopf)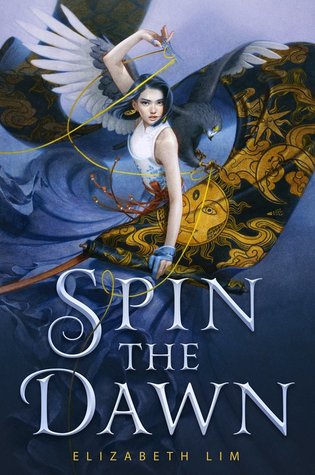 This sweeping fantasy duology, steeped in Chinese culture, will entice fans of Sarah J. Maas.

When her ailing father is summoned to compete to become the Emperor's tailor, 17-year-old Maia Tamarin dresses as a boy and goes in his stead. At the palace, Maia competes with twelve other tailors to win the job. While deceit and sabotage among the tailors complicate the task and a budding romance with the court magician, Edan, threatens to expose her secret, Maia emerges victorious.

Or so she thinks. The recent treaty between her nation and a rebel warlord is precarious, and the Emperor's marriage to the warlord's daughter, Lady Sarnai, is the only thing keeping the peace. However, Lady Sarnai demands three magical dresses — one made from the laughter of the sun, one from the tears of the moon, and one from the blood of stars — before she can marry the Emperor. With the fate of their country at stake, Maia and Edan embark on a quest along a reimagined silk road in search of the sun, the moon, and the stars.

Sizzling with forbidden romance and shimmering with magic, SPIN THE DAWN is perfect for YA fantasy readers.
The Traitor's Kingdom by Erin Beaty (Imprint)
A new queen fighting for survival.
An ambassador with a desperate scheme.
Two kingdoms with everything to lose.
Once a spy and counselor to the throne, Sage Fowler has secured victory for her kingdom at a terrible cost. Now an ambassador representing Demora, Sage faces her greatest challenge to avoid a war with a rival nation.
After an assassination attempt destroys the possibility of peace, Sage and her fiancé, Major Alex Quinn, make a dangerous gamble to reveal the culprit. But the stakes are higher than ever, and in the game of traitors, betrayal is the only certainty.
Unlikely alliances are forged and loyalties are stretched to the breaking point in the stunning conclusion to the Traitor's Trilogy.
The Last Word by Samantha Hastings (Swoon Reads)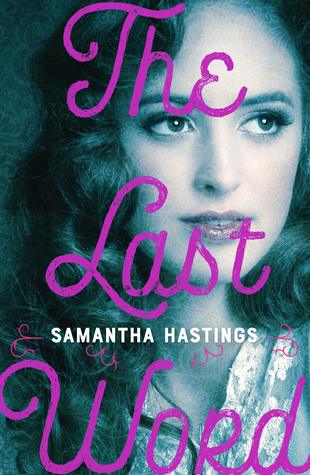 1861. Miss Lucinda Leavitt is shocked when she learns the author of her favorite serialized novel has died before completing the story. Determined to learn how it ends, Lucinda reluctantly enlists the help of her father's young business partner, Mr. David Randall, to track down the reclusive author's former whereabouts.

David is a successful young businessman, but is overwhelmed by his workload. He wants to prove himself to his late father, as well as to himself. He doesn't have the time, nor the interest, for this endeavor, but Lucinda is not the type to take no for an answer.

Their search for the elusive Mrs. Smith and the rightful ending to her novel leads Lucinda and David around the country, but the truths they discover about themselves—and each other—are anything but fictional.
The Storm Crow by Kalyn Josephson (Sourcebooks Fire)
In the tropical kingdom of Rhodaire, magical, elemental Crows tend to every aspect of life: from the Firecrows that help forge armor to the Battlecrows that keep the kingdom safe. Seventeen-year-old Princess Ana Cerralté dreamed of leading Rhodaire as a Crow Rider—then the Illucian Empire attacked, destroying the Rider's massive Crows and killing Ana's mother.

That night, known as Regnoch, has thrown Princess Ana into a deep depression that she struggles to escape. Her sister, Caliza, is busy running the kingdom as its new queen, doing her best to restore prosperity and peace, but all Ana can think of is her dead mother and trainer, who was supposed to teach her how to be a Rider.

When Illucia prepares for a final assault on Ana's now vulnerable kingdom, Caliza is forced to agree to a marriage between Ana and the crown prince of Illucia, finally spurring Ana into action. After stumbling across a hidden Crow egg in the rubble of a rookery, she and her sister devise a dangerous plan to reach out to the other conquered kingdoms and ignite a rebellion.

Ana takes the Crow egg with her deep into Illucian territory and tries to hatch it in secret, but navigating the cold, vicious Illucian court will take all of her strength and wit. To stop her engagement and protect the people she loves, Ana must let go of her past and work through her depression to hatch the egg before her kingdom falls and she loses everything to Illucia again.
Me, Myself and Him by Christopher Tebbetts (Delacorte)
Perfect for fans of Becky Albertali's Simon vs. the Homo Sapiens Agenda and A. S. King's Still Life with Tornado, this story of parallel time lines cleverly explores how our choices can change and shape us--as well as the ways in which choices don't change the core of our being at all.

When Chris Schweitzer takes a hit of whippets and passes out face first on the cement, his nose isn't the only thing that changes forever. Instead of staying home with his friends for the last summer after high school, he's shipped off to live with his famous physicist but royal jerk of a father to prove he can "play by the rules" before Dad will pay for college.

Or . . . not.

In an alternate time line, Chris's parents remain blissfully ignorant about the accident, and life at home goes back to normal--until it doesn't. A new spark between his two best (straight) friends quickly turns Chris into a (gay) third wheel, and even worse, the truth about the whippets incident starts to unravel. As his summer explodes into a million messy pieces, Chris wonders how else things might have gone. Is it possible to be jealous of another version of yourself in an alternate reality that doesn't even exist?

With musings on fate, religion, parallel universes, and the best way to eat a cinnamon roll, Me Myself & Him examines how what we consider to be true is really just one part of the much (much) bigger picture.
Maybe This Time by Kasie West (Point)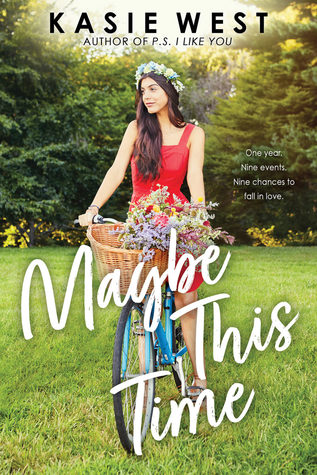 One year. Nine events. Nine chances to . . . fall in love?

Weddings. Funerals. Barbecues. New Year's Eve parties. Name the occasion, and Sophie Evans will be there. Well, she has to be there. Sophie works for the local florist, so she can be found at every big event in her small hometown, arranging bouquets and managing family dramas.

Enter Andrew Hart. The son of the fancy new chef in town, Andrew is suddenly required to attend all the same events as Sophie. Entitled, arrogant, preppy Andrew. Sophie just wants to get her job done and finish up her sketches so she can apply to design school. But every time she turns around, there is Andrew, getting in her way and making her life more complicated. Until one day she wonders if maybe complicated isn't so bad after all . . .

Told over the course of one year and following Sophie from event to event, this delightful novel from master of romantic comedy Kasie West shows how love can blossom in unexpected places.
Past Perfect Life by Elizabeth Eulberg (Bloomsbury)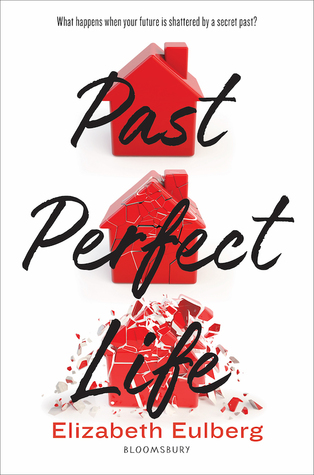 Small-town Wisconsin high school senior Allison Smith loves her life the way it is-spending quality time with her widowed father and her tight-knit circle of friends, including best friend Marian and maybe-more-than-friends Neil. Sure she is stressed out about college applications . . . who wouldn't be? In a few short months, everything's going to change, big time.
But when Ally files her applications, they send up a red flag . . . because she's not Allison Smith. And Ally's-make that Amanda's-ordinary life is suddenly blown apart. Was everything before a lie? Who will she be after? And what will she do as now comes crashing down around her?
An exciting new direction for acclaimed author Elizabeth Eulberg, Past Perfect Life is a tense and tender read about secrets and lies, reality and identity, and the ways we put ourselves back together when everything is broken.

Perfect for fans of Far From the Tree, this is the story of one teen's search for herself amid the confusion of a shattered past and a future far from all she planned.
Stealing Home by Becky Wallace (Page Street)
Seventeen-year-old Ryan Russell has life perfectly planned. If she keeps up her hard work, one day she'll take over the family business: owning the Buckley Beavers, a minor league baseball team, and become one of the only female General Managers in the sport.

But when the newest member of the Beavers, child-phenom Sawyer Campbell, shows up, Ryan's carefully laid plans are thrown a major curveball. Sawyer is far more charming than the arrogant jocks she usually manages, his ambition rivals her own workaholic nature—and he's completely out of bounds. Fraternizing is against every rule in the Beaver's handbook.

Then Ryan's divorced parents butt heads over the future of the Beavers, and her mom plans to sell her shares to a business group known for relocating teams. If this happens, Ryan's dreams of becoming GM disappear. In a bid to save her future, she partners with Sawyer to use his star power to draw in sponsors who will keep the team in Buckley. But the more time she spends with him, the more impossible it becomes to play by the Beaver's rules, and she can't afford a strikeout on the path to her dreams.

Full count with two outs, Ryan's one pitch away from losing the whole ball game.
Wilder Girls by Rory Power (Delacorte)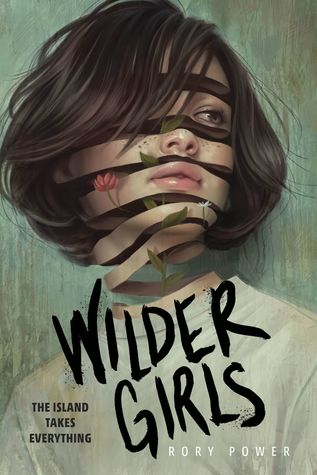 A feminist Lord of the Flies about three best friends living in quarantine at their island boarding school, and the lengths they go to uncover the truth of their confinement when one disappears. This fresh, new debut is a mind-bending novel unlike anything you've read before.

It's been eighteen months since the Raxter School for Girls was put under quarantine. Since the Tox hit and pulled Hetty's life out from under her.

It started slow. First the teachers died one by one. Then it began to infect the students, turning their bodies strange and foreign. Now, cut off from the rest of the world and left to fend for themselves on their island home, the girls don't dare wander outside the school's fence, where the Tox has made the woods wild and dangerous. They wait for the cure they were promised as the Tox seeps into everything.

But when Byatt goes missing, Hetty will do anything to find her, even if it means breaking quarantine and braving the horrors that lie beyond the fence. And when she does, Hetty learns that there's more to their story, to their life at Raxter, than she could have ever thought true.
Season of the Witch by Sarah Rees Brennan (Scholastic)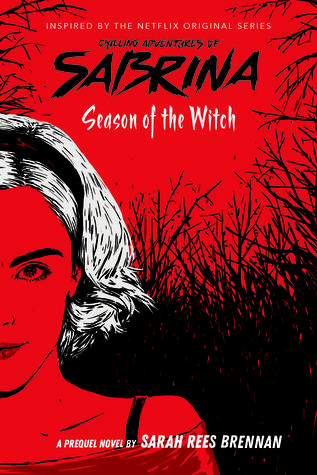 It's the summer before her sixteenth birthday, and Sabrina Spellman knows her world is about to change. She's always studied magic and spells with her aunts, Hilda and Zelda. But she's also lived a normal mortal life -- attending Baxter High, hanging out with her friends Susie and Roz, and going to the movies with her boyfriend, Harvey Kinkle.

Now time is running out on her every day, normal world, and leaving behind Roz and Susie and Harvey is a lot harder than she thought it would be. Especially because Sabrina isn't sure how Harvey feels about her. Her cousin Ambrose suggests performing a spell to discover Harvey's true feelings. But when a mysterious wood spirit interferes, the spell backfires... in a big way.

Sabrina has always been attracted to the power of being a witch. But now she can't help wondering if that power is leading her down the wrong path. Will she choose to forsake the path of light and follow the path of night?

Our exclusive prequel novel will reveal a side of Sabrina not seen on the new NETFLIX show. What choice will Sabrina make... and will it be the right one?
Heartwood Box by Ann Aguirre (Tor Teen)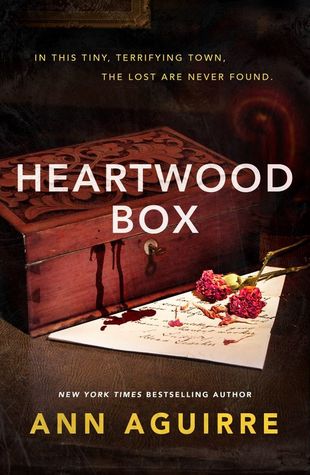 A dark, romantic YA suspense novel with an SF edge and plenty of drama, layering the secrets we keep and how appearances can deceive, from the New York Times bestselling author.

In this tiny, terrifying town, the lost are never found. When Araceli Flores Harper is sent to live with her great-aunt Ottilie in her ramshackle Victorian home, the plan is simple. She'll buckle down and get ready for college. Life won't be exciting, but she'll cope, right?

Wrong. From the start, things are very, very wrong. Her great-aunt still leaves food for the husband who went missing twenty years ago, and local businesses are plastered with MISSING posters. There are unexplained lights in the woods and a mysterious lab just beyond the city limits that the locals don't talk about. Ever. When she starts receiving mysterious letters that seem to be coming from the past, she suspects someone of pranking her or trying to drive her out of her mind. To solve these riddles and bring the lost home again, Araceli must delve into a truly diabolical conspiracy, but some secrets fight to stay buried...
The Undoing of Thistle Tate by Katelyn Detweiler (Holiday House)
Famous teen author Thistle Tate struggles to keep her biggest secret: the real identity of the author of her bestselling books.


17-year-old Thistle Tate seems to have everything. The highly anticipated third and final book in her bestselling Lemonade Skies fantasy series will be coming out next year. Readers she's never met from all over the world adore her. Her best and only friend is the cute boy-next-door Liam, and they've finally started to date. They're so close he's the only one who knows her deep dark secret: she's not the real author of the Lemonade Skies books--her father wrote every single word.

Thistle's guilt about lying intensifies after she meets Oliver, who introduces Thistle to his sister Emma, a super fan--how can she have a friendship with them based on a lie? She cannot wait for this last book to be written so she can be done with the ruse. But when the manuscript is due in just two weeks, her father has an accident. Thistle's editor and literary agent can't understand why she can't get those last chapters done--what difference does it make that her father is incapacitated? On top of that, Liam's getting jealous of all the time Thistle is spending with Oliver.

As the deadline looms closer, it's only a matter of time before something gives, and Thistle's world becomes undone.
For fans of Rainbow Rowell and E. Lockhart, this YA is the perfect summer read for teen bookworms everywhere, with a love triangle, an insider's depiction of the publishing world, and nonstop, page-turning action.
July 16th
Just My Luck by Jennifer Honeybourn (Swoon Reads)
Marty has terrible luck and she knows exactly why. While working as a housekeeper at the ritzy Grand Palms hotel in Maui, Marty made it a habit to steal small items from the guests. What better way to stick it to the rich snobs they have to clean up after? Marty knows how to turn her luck around — she just has to return all of the items she stole.

When Marty meets Will, a new guest who is staying for the summer, she does the one thing she always promised herself she'd never do — fall for an out-of-towner. But Will's special, different from the other guests at the hotel. Maybe Marty's luck is finally turning around.

After a string of misunderstandings and accidents threaten Will and Marty's relationship, Marty has to find a way to fix her luck for good — or say goodbye to Will forever.
Within Ash and Stardust by Chani Lynn Feener (Swoon Reads)
Having gone from kidnapped faux princess to the legitimate heir to an intergalactic throne, an impulsive, sarcastic teen must take charge of her own destiny in this epic YA novel.

On Earth, Delaney is a normal teenager who recently graduated high school with a fantastic best friend and a loving boyfriend.

But Delaney isn't on Earth. She's on Xenith, a war-torn planet half a galaxy away. Originally mistaken for an alien princess, Delaney has gone from kidnapped imposter to the recognized heir to an alien throne. Oh, and she's engaged to the prince of an enemy nation whose ruthless father is on the warpath.

Torn between two planets, two fates, and two loves, Delaney is finally ready to choose her own destiny in Within Ash and Stardust, the stunning conclusion to Chani Lynn Feener's Xenith Trilogy.
In The Woods by Carrie Jones and Steven E Wedel (Tor Teen)
New York Times bestselling author Carrie Jones teams up with acclaimed cowriter Steven Wedel in this supernatural mystery

It should have been just another quiet night on the farm when Logan witnessed the attack, but it wasn't.

Something is in the woods.
Something unexplainable.
Something deadly.

Hundreds of miles away, Chrystal's plans for summer in Manhattan are abruptly upended when her dad reads tabloid coverage of some kind of grisly incident in Oklahoma. When they arrive to investigate, they find a witness: a surprisingly good-looking farm boy.

As townsfolk start disappearing and the attacks get ever closer, Logan and Chrystal will have to find out the truth about whatever's hiding in the woods…before they become targets themselves.
Please Send Help by Gaby Dunn and Allison Raskin (Wednesday Books)
In this hilarious follow-up novel to the New York Times bestseller I Hate Everyone But You, long distance best friends Ava and Gen have finally made it to the same time zone (although they're still over a thousand miles apart).

Through their hilarious, sometimes emotional, but always relatable conversations, Ava and Gen are each other's support systems through internships, relationship troubles, questionable roommates, undercover reporting, and whether or not it's a good idea to take in a feral cat. Please Send Help perfectly captures the voice of young adults looking to find their place in the world and how no matter how desperate things seem, you always have your best friend to tell it like it is and pick you back up.
July 23rd
The Arrival of Someday by Jen Malone (HarperTeen)
In this heartfelt and emotionally candid contemporary YA, author Jen Malone delves into the life of a teen whose world is brought to an abrupt halt when she learns she's in dire need of an organ transplant.

Hard-charging and irrepressible eighteen-year-old Amelia Linehan could see a roller derby opponent a mile away—and that's while crouched down, bent over skates, and zooming around a track at the speed of light. They don't call her Rolldemort for nothing! What she couldn't see coming, however, was the unexpected flare-up of a rare liver disorder she was born with. But now it's the only thing she—and everyone around her—can think about.

With no guarantee of a viable organ transplant, everything Amelia's been sure of—like her college plans, the mural she'd been commissioned to paint, or the possibility of one day falling in love—has become a huge question mark, threatening to drag her down into a sea of what-ifs she's desperate to avoid.

Then a friend from the past shows up. With Will, it's easy to forget about what's lurking underneath the lightness of their time together. It's easy to feel alive when all signs point elsewhere. On the other hand, with the odds decidedly not in her favor, Amelia knows this feeling couldn't last forever. But what can?
Soul of Stars by Ashley Poston (Balzer + Bray)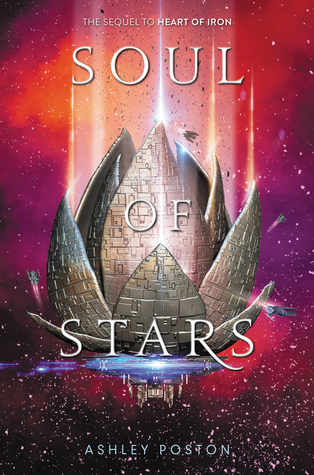 The highly awaited sequel to Heart of Iron, Soul of Stars is a thrilling sci-fi adventure packed with romance, shocking twists, and witty banter, perfect for fans of Six of Crows and Cinder.

Once, Ana was an orphaned space outlaw. Then she was the Empress of the Iron Kingdom. Now, thought dead by most of the galaxy after she escaped from the dark AI program called the HIVE, Ana is desperate for a way to save Di from the HIVE's evil clutches and take back her kingdom.

Ana's only option is to find Starbright, the one person who has hacked into the HIVE and lived to tell the tale. But when Ana's desperation costs the crew of the Dossier a terrible price, Ana and her friends are sent spiraling through the most perilous reaches of the Iron Kingdom to stop the true arbiter of evil in her world: an ancient world-ending deity called the Great Dark.

Their journey will take the sharp-witted pilot, Jax, to the home he never wanted to return to, and the dangerous fate he left behind. And when Robb finds out who Jax really is, he must contend with his own feelings for the boy he barely knows, and whether he truly belongs with this group of outcasts.

When facing the worst odds, can Ana and her crew of misfits find a way to stop the Great Dark once and for all?
The Spaces Between Us by Stacia Tolman (Henry Holt)
Two outcast best friends are desperate to survive senior year and break away from their rural factory town in this unforgettable YA debut.

Serena Velasco and her best friend Melody Grimshaw are dying to get out of their shrinking factory town. Until now, they've been coasting, eluding the bleakness of home and the banality of high school. In a rebellious turn, Serena begins to fixate on communism, hoping to get a rise out of her blue-collar factory town. Her Western Civ teacher catches on and gives her an independent study of class and upward mobility—what creates the spaces between us. Meanwhile, Grimshaw sets goals of her own: to make it onto the cheerleading squad, find a job, and dismantle her family's hopeless reputation. But sometimes the biggest obstacles are the ones you don't see coming; Grimshaw's quest for success becomes a fight for survival, and Serena's independent study gets a little too real. With the future of their friendship and their lives on the line, the stakes have never been so high.
Before I Disappear by Danielle Stinson (Feiwel and Friends)
The movie Arrival meets A Wrinkle in Time in this action-packed YA novel where a young woman has to find her little brother after her town disappears into thin air.

Rose Montgomery parks her family's trailer in Fort Glory, Oregon with one goal: to carve out a new life for herself and her little brother, Charlie. They need a fresh start for their family, and she thinks she's finally found it in a town where nobody knows them.

But Rose's plans come crashing down when, in an instant, Fort Glory disappears and every person in town vanishes into thin air—including Charlie.

Rose and four other teens become trapped in the Fold, a patch of woods caught halfway between the real world and the lost town. In the Fold, a mysterious force suspends the laws of physics, and everyone's inner darkness has the power to kill.

To survive the Fold, Rose must unravel the clues Charlie sends her from the missing town. And Rose has to find Charlie soon—or he'll be gone forever.
Grimoire Noir by Yana Bogatch and Vera Greentea (First Second Books)
Bucky Orson is a bit gloomy, but who isn't at fifteen?
His best friend left him to hang out with way cooler friends, his dad is the town sheriff, and wait for it—he lives in Blackwell, a town where all the girls are witches.
But when his little sister is kidnapped because of her extraordinary power, Bucky has to get out of his own head and go on a strange journey to investigate the small town that gives him so much grief. And in the process he uncovers the town's painful history and a conspiracy that will change it forever.
Beautiful, spooky, and utterly enchanting, Grimoire Noir is a charming graphic novel about coming to terms with your own flaws and working past them to protect those dear to you.
The Spaces Between Us by Stacia Tolman (Christy Ottaviano Books)
Two outcast best friends are desperate to survive senior year and break away from their rural factory town in this unforgettable YA debut.

Serena Velasco and her best friend Melody Grimshaw are dying to get out of their shrinking factory town. Until now, they've been coasting, eluding the bleakness of home and the banality of high school. In a rebellious turn, Serena begins to fixate on communism, hoping to get a rise out of her blue-collar factory town. Her Western Civ teacher catches on and gives her an independent study of class and upward mobility—what creates the spaces between us. Meanwhile, Grimshaw sets goals of her own: to make it onto the cheerleading squad, find a job, and dismantle her family's hopeless reputation. But sometimes the biggest obstacles are the ones you don't see coming; Grimshaw's quest for success becomes a fight for survival, and Serena's independent study gets a little too real. With the future of their friendship and their lives on the line, the stakes have never been so high
July 30th
Shatter the Sky by Rebecca Kim Wells (Simon Pulse)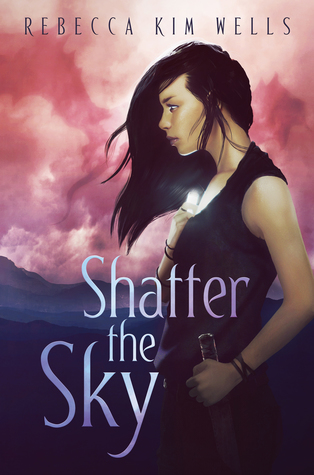 Raised among the ruins of a conquered mountain nation, Maren dreams only of sharing a quiet life with her girlfriend Kaia—until the day Kaia is abducted by the Aurati, prophetic agents of the emperor, and forced to join their ranks. Desperate to save her, Maren hatches a plan to steal one of the emperor's coveted dragons and storm the Aurati stronghold.

If Maren is to have any hope of succeeding, she must become an apprentice to the Aromatory—the emperor's mysterious dragon trainer. But Maren is unprepared for the dangerous secrets she uncovers: rumors of a lost prince, a brewing rebellion, and a prophecy that threatens to shatter the empire itself. Not to mention the strange dreams she's been having about a beast deep underground…

With time running out, can Maren survive long enough to rescue Kaia from impending death? Or could it be that Maren is destined for something greater than she could have ever imagined?
The Year They Fell by David Kreizman (Imprint)
The worst moment of your life can help determine who you really are.

Josie, Jack, Archie, Harrison, and Dayana were inseparable as preschoolers. But that was before high school, before parties and football and getting into the right college. Now, as senior year approaches, they're basically strangers to each other.

When their parents die in the same plane crash, most of them are suddenly on their own. And they're the only people who can really understand what that feels like.

They have to face the issues that drove them apart—and the secrets their parents left behind. How can you keep up appearances when you're falling apart inside? How can you forgive parents who betrayed you? How do you tell someone you've been in love with them since preschool?

The answers will help forge a new family in this heartbreaking, funny, and surprising young adult novel from award-winning storyteller David Kriezman. It's a deeply felt, complex journey into adulthood, exploring issues of grief, sexual assault, racism, and trauma.
The Divide by Kiera Drake (Inkyard Press)
The story of The Continent continues, now unfolding in a fast-paced split narrative as told by Vaela Sun (originally of the Spire), Noro Dún (of the Aven'ei), and Skaala Kael (of the Xoe).
Vaela has left the privileged, peaceful land of the Spire, choosing to live with the boy she loves among the Aven'ei people on the Continent. But though the war between the Aven'ei and their longtime foe, the Xoe, has come to a temporary cease-fire, hatred on the Continent runs deep, and the question of whether or not violence is part of human nature becomes ever more difficult to answer. When Vaela is called upon to act as a diplomat and live among the Xoe, her journey takes a dangerous turn—but not for the reasons she might have suspected. Assumptions crumble away, betrayal lies hidden behind friendly faces, and Vaela becomes torn between a desire for peace and the need to conceal a terrible secret that could reignite a war.

In the midst of these struggles, Vaela learns the dark, shattering truth of how she came to be on the Continent. She must now choose between vengeance and forgiveness, and discover what she is truly willing to sacrifice for peace and love.

WILD BEAUTY, FIERCE LOYALTY, AND AN EPIC LOVE STORY... WELCOME TO THE CONTINENT. Fans of Vikings and Game of Thrones will find themselves at home in a world in which a fragile peace will soon be challenged by the darkest betrayal...
The Merciful Crow by Margaret Owen (Henry Holt)
As a chieftain-in-the-making of the Crow caste, sixteen-year-old Fie abides by one rule: look after your own. Her caste of undertakers and mercy-killers takes more abuse than coin, but when her family is called to collect royal dead, she's hoping they'll find the payout of a lifetime.

Instead, they find a still-living crown prince, his too-cunning bodyguard, and a common foe: the ruthless usurper queen who wants them all dead. What no one expects is Fie's price - she will smuggle the prince across the nation before the queen hunts him down. But in return, he will guarantee the Crows' safety once he reigns.

If Fie can keep the deal, she'll bring an end to her peoples' hardship. But with the queen's brutal hunters on their trail, every step puts her family in greater danger, forcing Fie to make the sacrifices that define a true leader.