March 1st
Honor Code by Kiersi Burkhart (Carolrhoda)
Sam knows how lucky she is to be part of the elite Edwards Academy. As she dreams of getting into Harvard one day, she's willing to do anything to fit in and excel at the private high school. Even if that means enduring hazing, signing up for a sport she hates, and attending the school dance with an upperclassman she barely knows.

But when she learns the high cost of entry, will Sam be willing to bury the worst night of her life in order to "keep the community sacred"? As the line between truth and justice blurs, Sam must find out for herself what honor really means.
The Secrets We Bury by Stacie Ramey (Sourcebooks Fire)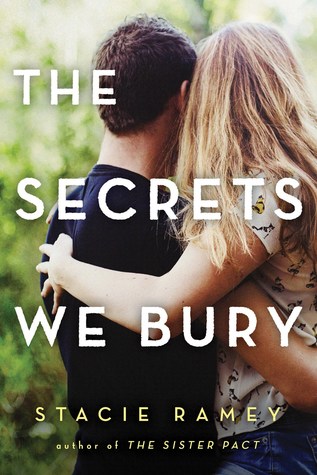 In an effort to escape his family, Dylan decides to hike the Appalachian trail—but he never expected to run into love.

Dylan Taggart is on the run. His family is trying to put him in a school for psychologically challenged students, and he gets it—he has anger issues. But Believers Charter School is a complete overreaction. So he decides a six-month hike on the Appalachian Trail is the perfect place to hide out until he can legally drop out of school.

Dylan wanted independence, but being alone on the trail is more than he bargained for. Then he meets a mysterious hiker named Sophie, and the two begin to develop a bond he never expected. But will love be enough to escape what they're both running from?
March 6th
The Case for Jamie by Brittany Cavallaro (Katherine Tegan Books)
The hotly anticipated final book in the New York Times bestselling Charlotte Holmes trilogy, in which Charlotte and Jamie finally face their longtime enemy…and their true feelings for each other.

It's been a year since the shocking death of August Moriarty, and Jamie and Charlotte haven't spoken. Jamie is going through the motions at Sherringford, trying to finish his senior year without incident, with a nice girlfriend he can't seem to fall for. Until strange things start happening to him. Strange things that might mean nothing at all—or that someone is after him again.

Charlotte is on the run, from Lucien Moriarty and from her own mistakes. No one has seen her since that fateful night on the lawn in Sussex. Charlotte wants it that way. She knows she isn't safe to be around. She knows that her Watson can't forgive her.

Holmes and Watson may not be looking to reconcile, but there is someone who wants the team back together. Someone who has been quietly observing them both. Making plans. Biding their time. Someone who wants to see one of them suffer and the other one dead.

In this final explosive book in the Charlotte Holmes trilogy, Holmes and Watson face the ultimate test: they must unravel the case of their lives without unraveling each other.
The Unbinding of Mary Reade by Miriam McNamara (Sky Pony Press)
There's no place for a girl in Mary's world. Not in the home of her mother, desperately drunk and poor. Not in the household of her wealthy aunt, where a girl could never be named an heir. And certainly not in the arms of Nat, her childhood love who never knew her for who she was. As a hired sailor aboard a Caribbean merchant ship, Mary's profession―and her safety―depend on her ability to disguise the fact that she's a girl.

Leastways, that's what she thinks is true. But then pirates attack the ship, and right in the middle of the swashbuckling crowd of bloodthirsty pirates, Mary spots something she never could have imagined: a girl pirate. The sight of a girl standing unafraid upon the deck, gun and sword in hand, changes everything. In a split-second decision, Mary turns her gun on her own captain and earns herself a spot among the pirates' crew.

For the first time, Mary has a shot at freedom. But imagining living life as her true self is easier, it seems, than actually doing it. And when Mary finds herself falling for the captain's mistress, she risks everything―her childhood love, her place among the crew, and even her life.
Mapping the Bones by Jane Yolen (Philomel)
From the legendary author of The Devil's Arithmetic, Jane Yolen, comes her first Holocaust novel in nearly thirty years. Influenced by Dr. Mengele's sadistic experimentations, this story follows twins as they travel from the Lodz ghetto, to the partisans in the forest, to a horrific concentration camp where they lose everything but each other.

The year is 1942, and Chaim and Gittel, Polish twins, are forced from their beautiful home and made to live in the Lodz Ghetto. Their family's cramped quarters are awful, but when even those dire circumstances become too dangerous, their parents decide to make for the nearby Lagiewniki Forest, where partisan fighters are trying to shepherd Jews to freedom in Russia. The partisans take Chaim and Gittel, with promises that their parents will catch up -- but soon, everything goes wrong. Their small band of fighters is caught and killed. Chaim, Gittel, and their two friends are left alive, only to be sent off to Sobanek concentration camp.

Chaim is quiet, a poet, and the twins often communicate through wordless exchanges of shared looks and their own invented sign language. But when they reach Sobanek, with its squalid conditions, rampant disease, and a building with a belching chimney that everyone is scared to so much as look at, the bond between Chaim and Gittel, once a source of strength, becomes a burden. For there is a doctor there looking to experiment on twins, and what he has in store for them is a horror they dare not imagine.

This gut-wrenching story about the choices we make, the values we hold -- and the ties that bind us all together--adds a story never told before in young adult literature to the body of work written about teens during World War II.
After the Shot Drops by Randy Ribay (HMH)
Bunny and Nasir have been best friends forever, but when Bunny accepts an athletic scholarship across town, Nasir is betrayed. Bunny feels out of place among his new, privileged peers, and Nasir spends more time with his cousin, Wallace, who is being evicted. Nasir can't help but wonder why the neighborhood is falling over itself to help Bunny when Wallace is in trouble.

When Wallace makes a bet against Bunny, Nasir is faced with an impossible decision—maybe a dangerous one.
The Beauty That Remains by Ashley Woodfolk (Delacorte)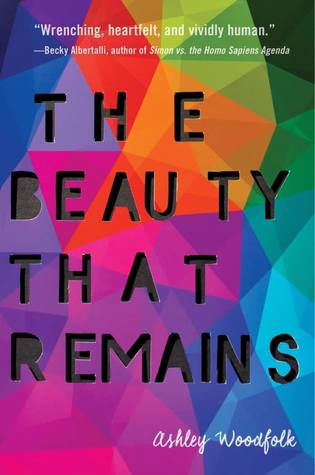 Music brought Autumn, Shay, and Logan together. Death wants to tear them apart.

Autumn always knew exactly who she was—a talented artist and a loyal friend. Shay was defined by two things: her bond with her twin sister, Sasha, and her love of music. And Logan always turned to writing love songs when his love life was a little less than perfect.

But when tragedy strikes each of them, somehow music is no longer enough. Now Logan can't stop watching vlogs of his dead ex-boyfriend. Shay is a music blogger struggling to keep it together. And Autumn sends messages that she knows can never be answered.

Each of them wonders: How different would my life be if this hadn't happened? And now that it has . . . what's next?
The Poet X by Elizabeth Acevedo (HarperCollins)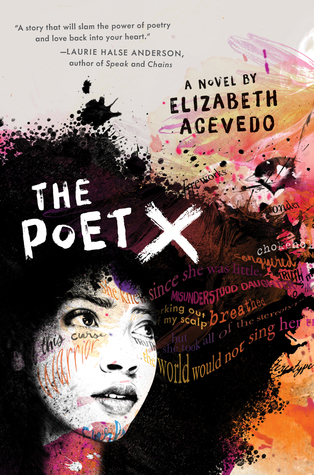 A young girl in Harlem discovers slam poetry as a way to understand her mother's religion and her own relationship to the world. Debut novel of renowned slam poet Elizabeth Acevedo.

Xiomara Batista feels unheard and unable to hide in her Harlem neighborhood. Ever since her body grew into curves, she has learned to let her fists and her fierceness do the talking.

But Xiomara has plenty she wants to say, and she pours all her frustration and passion onto the pages of a leather notebook, reciting the words to herself like prayers—especially after she catches feelings for a boy in her bio class named Aman, who her family can never know about. With Mami's determination to force her daughter to obey the laws of the church, Xiomara understands that her thoughts are best kept to herself.

So when she is invited to join her school's slam poetry club, she doesn't know how she could ever attend without her mami finding out, much less speak her words out loud. But still, she can't stop thinking about performing her poems.

Because in the face of a world that may not want to hear her, Xiomara refuses to be silent.
Blood Water Paint by Joy McCulloch (Dutton)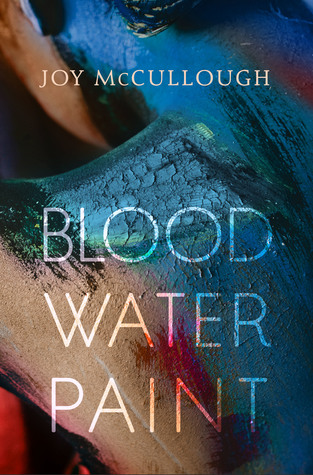 A stunning debut novel based on the true story of the iconic painter, Artemisia Gentileschi.

Her mother died when she was twelve, and suddenly Artemisia Gentileschi had a stark choice: a life as a nun in a convent or a life grinding pigment for her father's paint.

She chose paint.

By the time she was seventeen, Artemisia did more than grind pigment. She was one of Rome's most talented painters, even if no one knew her name. But Rome in 1610 was a city where men took what they wanted from women, and in the aftermath of rape Artemisia faced another terrible choice: a life of silence or a life of truth, no matter the cost.


He will not consume
my every thought.
I am a painter.
I will paint.

Joy McCullough's bold novel in verse is a portrait of an artist as a young woman, filled with the soaring highs of creative inspiration and the devastating setbacks of a system built to break her. McCullough weaves Artemisia's heartbreaking story with the stories of the ancient heroines, Susanna and Judith, who become not only the subjects of two of Artemisia's most famous paintings but sources of strength as she battles to paint a woman's timeless truth in the face of unspeakable and all-too-familiar violence.

I will show you
what a woman can do.
Olivia Twist by Lorie Langdon (Blink)
Olivia Brownlow is no damsel in distress. Born in a workhouse and raised as a boy among thieving London street gangs, she is as tough and cunning as they come. When she is taken in by her uncle after a caper gone wrong, her life goes from fighting and stealing on the streets to lavish dinners and soirees as a debutante in high society. But she can't seem to escape her past … or forget the teeming slums where children just like her still scrabble to survive.

Jack MacCarron rose from his place in London's East End to become the adopted "nephew" of a society matron. Little does society know that MacCarron is a false name for a boy once known among London gangs as the Artful Dodger, and that he and his "aunt" are robbing them blind every chance they get. When Jack encounters Olivia Brownlow in places he least expects, his curiosity is piqued. Why is a society girl helping a bunch of homeless orphan thieves? Even more intriguing, why does she remind him so much of someone he once knew? Jack finds himself wondering if going legit and risking it all might be worth it for love.

Olivia Twist is an innovative reimagining of Charles Dickens' classic tale Oliver Twist, in which Olivia was forced to live as a boy for her own safety until she was rescued from the streets. Now eighteen, Olivia finds herself at a crossroads: revealed secrets threaten to destroy the "proper" life she has built for her herself, while newfound feelings for an arrogant young man she shouldn't like could derail her carefully laid plans for the future.
Inkmistress by Audrey Coulthurst (Balzer + Bray)
Asra is a demigod with a dangerous gift: the ability to dictate the future by writing with her blood. To keep her power secret, she leads a quiet life as a healer on a remote mountain, content to help the people in her care and spend time with Ina, the mortal girl she loves.

But Asra's peaceful life is upended when bandits threaten Ina's village and the king does nothing to help. Desperate to protect her people, Ina begs Asra for assistance in finding her manifest—the animal she'll be able to change into as her rite of passage to adulthood. Asra uses her blood magic to help Ina, but her spell goes horribly wrong and the bandits destroy the village, killing Ina's family.

Unaware that Asra is at fault, Ina swears revenge on the king and takes a savage dragon as her manifest. To stop her, Asra must embark on a journey across the kingdom, becoming a player in lethal games of power among assassins, gods, and even the king himself. Most frightening of all, she discovers the dark secrets of her own mysterious history—and the terrible, powerful legacy she carries in her blood.
Genesis by Brendan Reichs (Putnam)
"Prepare yourselves for greatness." -James Dashner, #1 New York Times bestselling author of The Maze Runner series.

Lord of the Flies meets The Matrix in Brendan Reichs' blistering follow-up to the instant New York Times bestseller Nemesis.

Noah Livingston knows he is destined to survive.

The 64 members of Fire Lake's sophomore class are trapped in a place where morals have no meaning, and zero rules apply. But Noah's deaths have trained him--hardened him--to lead the strongest into the future . . . whatever that may be. And at any cost.
Min Wilder knows that survival alone isn't enough.

Trapped in a violent world where brute force passes for leadership, it's tempting to lay back and let everyone else fight it out. But Min's instincts rebel against allowing others to decide who lives and who dies. She's ready to fight for what she believes in. And against whomever might stand in her way.
A Kiss in the Dark by Gina Ciocca (Simon Pulse)
When the lights go out at a Georgia high school football game, Macy Atwood finds herself in the arms of a boy who kisses her senseless – but is gone by the time the lights come back on. All she knows is that there was something special – and oddly familiar – about her mystery kisser.

Noah Granger, Ridgedale's resident bad boy and newest transfer student, has no problem taking credit for the kiss, but Macy can't shake the feeling that he's lying. Especially since a photograph of Macy and former star football player Joel Hargrove resurfaced online moments before the blackout, a not-so random reminder of how hard she fell for Joel last year. And how doing so ultimately sent her lifelong friendships with Meredith Kopala and Ben Collins up in literal smoke.

Soon junior year's wounds begin to reopen as Macy realizes the events that unfolded are somehow tied to her mystery kisser. Discovering how means finally facing what really went wrong with Meredith, Ben, and Joel – and finding out what Noah is covering up.

But the closer Macy gets to figuring it all out, the more she starts to worry that the boy who kissed her in the dark and the boy who is stealing her heart might be two very different people.
In Search of by Ava Dellaira (FSG)
The author of the beloved Love Letters to the Dead returns with a parallel story of a mother and daughter each at age seventeen. Marilyn's tale recounts the summer she fell in love and set out on her own path. Angie's story is about her search for her unknown father.

This sweeping multi-generational love story introduces readers to mother-and-daughter pair Marilyn and Angie. To seventeen-year-old Angie, who is mixed-race, Marilyn is her hardworking, devoted white single mother. But Marilyn was once young, too. When Marilyn was seventeen, she fell in love with Angie's father, James, who was African-American. But Angie's never met him, and Marilyn has always told her he died before she was born. When Angie discovers evidence of an uncle she's never met she starts to wonder: What if her dad is still alive, too? So she sets off on a journey to find him, hitching a ride to LA from her home in New Mexico with her ex-boyfriend, Sam. Along the way, she uncovers some hard truths about herself, her mother, and what truly happened to her father.
Pacifica by Kristen Simmons (Tor Teen)
Pacifica, an all-new stand-alone, near-future adventure from the critically acclaimed author of Article 5 and Metaltown.

Marin is cosario royalty, a pirate like her father and his father before him. Sailing the ocean to chase adventure is in her blood. But these days no one cares that the island town her people call home is named after her grandfather. They have a new leader, one who promises an end to their hunger – and one who thinks that girls are meant for the kitchen or the brothel. Marin knows she's meant for more than that, and with the sudden influx of weapons on the island, and rumors of a pending deal with the enemy oil nation in her wake, she knows a big score to gain the council's favor is the only way to save her people, and herself.

Ross lives a life of privilege. As the president's son he wants for nothing, but he longs for a life of adventure. On a dare, he convinces his best friend Adam to sneak out to the Docks, the site of local race riots between the poor Shorlings and the upper class. But when Adam is arrested along with the other Shorlings, and not even the president is willing to find him, Ross finds himself taking matters into his own hands. He journeys back into the Docks, ready to make deals with anyone, even a beautiful pirate, if it means Adam's safe return.

When Marin and Ross meet in dangerous Shoreling territory he sees a way to get his friend back and she sees her ticket home. The ransom a president's son would command could feed her people for years and restore her family's legacy. But somewhere in the middle of the ocean, Marin must decide if her heart can handle handing over the only person who has ever seen her as more than a pirate.
Feeder by Patrick Weekes (Margaret K. McElldry Books)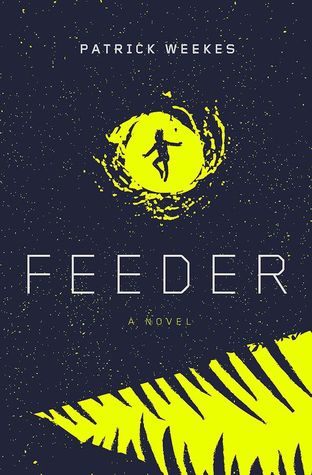 Lori Fisher hunts monsters. Not with a sword or a gun, but with an interdimensional creature called Handler. Together they take down "feeders"—aliens who prey on mankind. When Lori touches a feeder, Handler's impossibly large jaws appear and drag the beast into another dimension.

It's a living—or was, until a job for the Lake Foundation goes wrong, and Lori stumbles across the Nix, a group of mutant teenagers held captive on the docks. Now the Lake Foundation is hunting Lori, and if they find Lori, they find Ben, the brother Lori would do anything to protect. There's only one thing to do: strike first.

Lori teams up with the Nix to take on Lake, and to discover why the Nix were kidnapped in the first place. But as she watches their powers unfold, Lori realizes the Nix are nothing like her. She has no powers. She has…Handler. Maybe she's not the monster hunter after all. Maybe she's just the bait
Barbed Wire Heart by Tess Sharpe (Grand Central)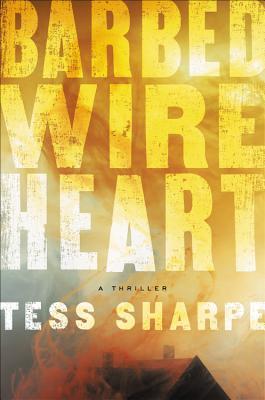 Never cut the drugs--leave them pure.
Guns are meant to be shot--keep them loaded.
Family is everything--betray them and die.

Harley McKenna is the only child of North County's biggest criminal. Duke McKenna's run more guns, cooked more meth, and killed more men than anyone around. Harley's been working for him since she was sixteen-collecting debts, sweet-talking her way out of trouble, and dreading the day he'd deem her ready to rule the rural drug empire he's built.

Her time's run out. The Springfields, her family's biggest rivals, are moving in. Years ago, they were responsible for her mother's death, and now they're coming for Duke's only weak spot: his daughter.

With a bloody turf war threatening to consume North County, Harley is forced to confront the truth: that her father's violent world will destroy her. Duke's raised her to be deadly--he never counted on her being disloyal. But if Harley wants to survive and protect the people she loves, she's got to take out Duke's operation and the Springfields.

Blowing up meth labs is dangerous business, and getting caught will be the end of her, but Harley has one advantage: She is her father's daughter. And McKennas always win.

From a powerful new voice in suspense fiction comes the unforgettable story of a young woman facing the most difficult choice of her life: family or freedom.
The Midnights by Sarah Nicole Smentana (HarperTeen)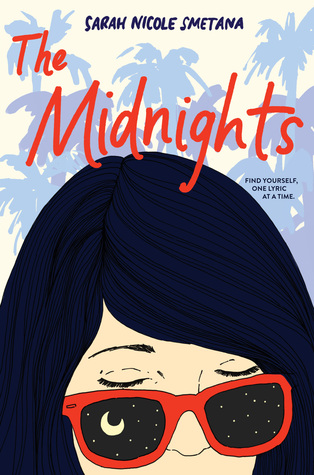 Susannah Hayes has never been in the spotlight, but she dreams of following her father, a former rock star, onto the stage. As senior year begins, she's more interested in composing impressive chord progressions than college essays, certain that if she writes the perfect song, her father might finally look up from the past long enough to see her.

But when he dies unexpectedly, her dreams—and her reality—shatter.

While Susannah struggles with grief, her mother uproots them to a new city. There, Susannah realizes she can reinvent herself however she wants: a confident singer-songwriter, member of a hip band, embraced by an effortlessly cool best friend. But Susannah is not the only one keeping secrets, and soon, harsh revelations threaten to unravel her life once again.

Set against the scintillating landscape of Southern California, The Midnights is an evocative coming-of-age debut about loss, creativity, and finding your voice while you're still finding yourself.

Children of Blood and Bone by Tomi Adeyemi (Henry Holt)
Zélie Adebola remembers when the soil of Orïsha hummed with magic. Burners ignited flames, Tiders beckoned waves, and Zelie's Reaper mother summoned forth souls.
But everything changed the night magic disappeared. Under the orders of a ruthless king, maji were targeted and killed, leaving Zélie without a mother and her people without hope.
Now, Zélie has one chance to bring back magic and strike against the monarchy. With the help of a rogue princess, Zélie must outwit and outrun the crown prince, who is hell-bent on eradicating magic for good.
Danger lurks in Orïsha, where snow leoponaires prowl and vengeful spirits wait in the waters. Yet the greatest danger may be Zélie herself as she struggles to control her powers—and her growing feelings for the enemy.
More Than We Can Tell by Briget Kemmerer (Bloomsbury)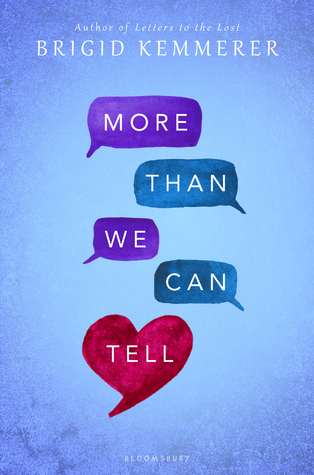 From the author of Letters to the Lost comes a heart-wrenching story of two teens with big secrets and a love that could set them free.

Rev Fletcher is battling the demons of his past. But with loving adoptive parents by his side, he's managed to keep them at bay...until he gets a letter from his abusive father and the trauma of his childhood comes hurtling back.

Emma Blue spends her time perfecting the computer game she built from scratch, rather than facing her parents' crumbling marriage. She can solve any problem with the right code, but when an online troll's harassment escalates, she's truly afraid.

When Rev and Emma meet, they both long to lift the burden of their secrets and bond instantly over their shared turmoil. But when their situations turn dangerous, their trust in each other will be tested in ways they never expected. This must-read story will once again have readers falling for Brigid Kemmerer's emotional storytelling.
Reclaiming Shilo Snow by Mary Weber (Thomas Nelson Books)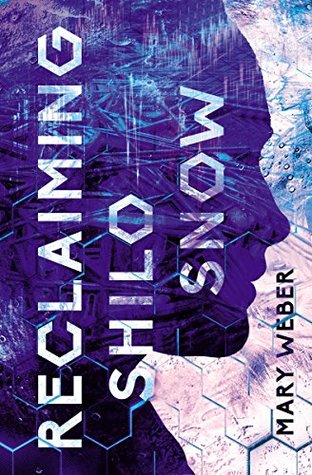 Trapped on the ice-planet of Delon, gamer girl Sofi and Ambassador Miguel have discovered that nothing is what it seems, including their friends. On a quest to rescue her brother, Shilo, a boy everyone believes is dead, they must now escape and warn Earth of Delon's designs on humanity. Except the more they unearth of the planet and Sofi's past, the more they feel themselves unraveling, as each new revelation has Sofi questioning the very existence of reality.
Meanwhile, back on Earth, Sofi's mom, Inola, is battling a different kind of unraveling: a political one that could cost lives, positions, and a barely-rebuilt society, should they discover the deal made with the Delonese.
But there's a secret deeper than all that. One locked away inside Sofi and ticking away with the beginnings, endings, and answers to everything. Including how to save humanity.
Restore Me by Taherah Mafi (HarperCollins)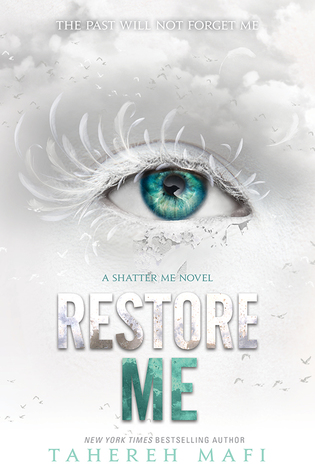 Juliette Ferrars thought she'd won. She took over Sector 45, was named the new Supreme Commander, and now has Warner by her side. But she's still the girl with the ability to kill with a single touch—and now she's got the whole world in the palm of her hand. When tragedy hits, who will she become? Will she be able to control the power she wields and use it for good?
Class: What She Does Next Will Astound You by Patrick Ness and James Goss (HarperTeen)
One of three thrilling companion novels set in the universe of the new Doctor Who spin-off show, Class , created by #1 New York Times bestselling novelist Patrick Ness, author of The Rest of Us Just Live Here and the Carnegie Medal-winning A Monster Calls.

"There's no such thing as oversharing"…right?

Everyone at Coal Hill School has become obsessed with completing exciting dares posted on a strange new website, run by the charismatic vlogger Seraphin. Soon the challenges become more dangerous and competitive, yet even broken arms and fistfights don't stop the craze for them. And then students start to disappear…

As April's fragile group of friends starts to fracture, she decides she's going to uncover the truth behind this site herself. Whatever it takes, whomever she hurts, April's going to win. But then, to her horror, she wakes up and finds her whole world is changed.

What she does next will astound you.
The Wicked Deep by Shea Ernshaw (Simon Pulse)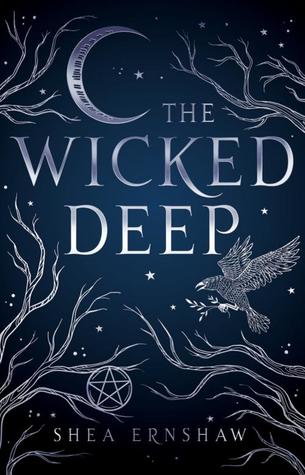 Hocus Pocus and Practical Magic meets the Salem Witch trials in this haunting story about three sisters on a quest for revenge—and how love may be the only thing powerful enough to stop them.
Welcome to the cursed town of Sparrow…
Where, two centuries ago, three sisters were sentenced to death for witchery. Stones were tied to their ankles and they were drowned in the deep waters surrounding the town.
Now, for a brief time each summer, the sisters return, stealing the bodies of three weak-hearted girls so that they may seek their revenge, luring boys into the harbor and pulling them under.
Like many locals, seventeen-year-old Penny Talbot has accepted the fate of the town. But this year, on the eve of the sisters' return, a boy named Bo Carter arrives; unaware of the danger he has just stumbled into.
Mistrust and lies spread quickly through the salty, rain-soaked streets. The townspeople turn against one another. Penny and Bo suspect each other of hiding secrets. And death comes swiftly to those who cannot resist the call of the sisters.
But only Penny sees what others cannot. And she will be forced to choose: save Bo, or save herself.
Hero at the Fall by Alwyn Hamilton (Viking)
The breathless finale to the New York Times bestselling Rebel of the Sands series will have you on the edge of your seat until the dust from the final battle clears!

When gunslinging Amani Al'Hiza escaped her dead-end town, she never imagined she'd join a re
volution, let alone lead one. But after the bloodthirsty Sultan of Miraji imprisoned the Rebel Prince Ahmed in the mythical city of Eremot, she doesn't have a choice. Armed with only her revolver, her wits, and her untameable Demdji powers, Amani must rally her skeleton crew of rebels for a rescue mission through the unforgiving desert to a place that, according to maps, doesn't exist. As she watches those she loves most lay their lives on the line against ghouls and enemy soldiers, Amani questions whether she can be the leader they need or if she is leading them all to their deaths.
The Final Six by Alexandra Monir (HarperTeen)
Set in the near future, this action-packed YA novel—already optioned by Sony—will take readers out of their world and on a quest to become one of six teens sent on a mission to Jupiter's moon.

When Leo, an Italian championship swimmer, and Naomi, a science genius from California, are two of the twenty-four teens drafted into the International Space Training Camp, their lives are forever altered. After erratic climate change has made Earth a dangerous place to live, the fate of the population rests on the shoulders of the final six who will be scouting a new planet. Intense training, global scrutiny, and cutthroat opponents are only a few of the hurdles the contestants must endure in this competition.

For Leo, the prospect of traveling to Europa—Jupiter's moon—to help resettle humankind is just the sense of purpose he's been yearning for since losing his entire family in the flooding of Rome. Naomi, after learning of a similar space mission that mysteriously failed, suspects the ISTC isn't being up front with them about what's at risk.

As the race to the final six advances, the tests get more challenging—even deadly. With pressure mounting, Naomi finds an unexpected friend in Leo, and the two grow closer with each mind-boggling experience they encounter. But it's only when the finalists become fewer and their destinies grow nearer that the two can fathom the full weight of everything at stake: the world, the stars, and their lives
Boomerang by Helene Dunbar (Sky Pony Press)
Michael Sterling disappeared from his Maine town five years ago. Everyone assumed he was kidnapped. The truth is worse--he ran away and found the life he always dreamed of.

But now, at seventeen, he's Sean Woodhouse. And he's come "home," to the last place he wants to ever be, to claim the small inheritance his grandparents promised him when he graduated high school, all so he can save Trip, the neighbor boy he developed an intense and complicated relationship with while he was away.

Sean has changed, but so has his old town and everyone in it. And knowing who he is and where he belongs is more confusing than ever. As his careful plans begin to crumble, so does everything he's believed about his idyllic other life.
To Kill a Kingdom by Alexandra Christo (Fiewel and Friends)
Princess Lira is siren royalty and the most lethal of them all. With the hearts of seventeen princes in her collection, she is revered across the sea. Until a twist of fate forces her to kill one of her own. To punish her daughter, the Sea Queen transforms Lira into the one thing they loathe most—a human. Robbed of her song, Lira has until the winter solstice to deliver Prince Elian's heart to the Sea Queen or remain a human forever.

The ocean is the only place Prince Elian calls home, even though he is heir to the most powerful kingdom in the world. Hunting sirens is more than an unsavory hobby—it's his calling. When he rescues a drowning woman in the ocean, she's more than what she appears. She promises to help him find the key to destroying all of sirenkind for good—But can he trust her? And just how many deals will Elian have to barter to eliminate mankind's greatest enemy?
Lies that Bind by Diana Rodriguez Wallach (Entangled Teen)
The Italian Job meets Bourne Identity meets Spy Kids in this sequel to Proof of Lies.

What if saving yourself meant destroying everyone you love?

Still reeling from everything she learned while searching for her sister in Italy, Anastasia Phoenix is ready to call it quits with spies. Then she and her friends learn that Marcus's—her kinda boyfriend—brother, Antonio, has also gone missing. Luckily, they track down Antonio in a fiery festival in England, only to learn he has been working for the enemy, Department D, the whole time. But Antonio wants out. And so does Anastasia.

But before any of them can leave espionage and their parents' crimes behind them, a close friend turns up dead. No one is safe, not while Department D still exists. So Anastasia and her friends embark on a dangerous plan to bring down an entire criminal empire, using every Dresden Kid they can find.

As their world becomes surrounded by spies, and the children of spies, Anastasia starts to question who she can really trust. Including her best friends…
March 13th
The Radical Element edited by Jessica Spottswood (Candlewick Press)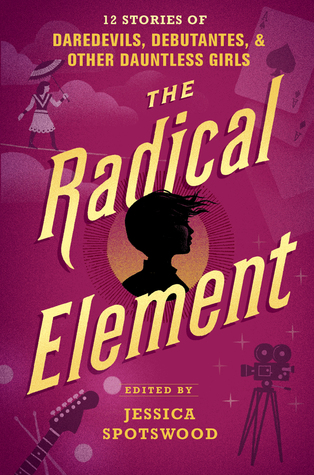 In an anthology of revolution and resistance, a sisterhood of YA writers shines a light on a century and a half of heroines on the margins and in the intersections.

To respect yourself, to love yourself—should not have to be a radical decision. And yet it remains as challenging for an American girl to make today as it was in 1927 on the steps of the Supreme Court. It's a decision that must be faced whether you're balancing on the tightrope of neurodivergence, finding your way as a second-generation immigrant, or facing down American racism even while loving America. And it's the only decision when you've weighed society's expectations and found them wanting. In The Radical Element, twelve of the most talented writers working in young adult literature today tell the stories of the girls of all colors and creeds standing up for themselves and their beliefs—whether that means secretly learning Hebrew in early Savannah, using the family magic to pass as white in 1920s Hollywood, or singing in a feminist punk band in 1980s Boston. And they're asking you to join them.
12 Steps to Normal by Farrah Penn (Little Brown)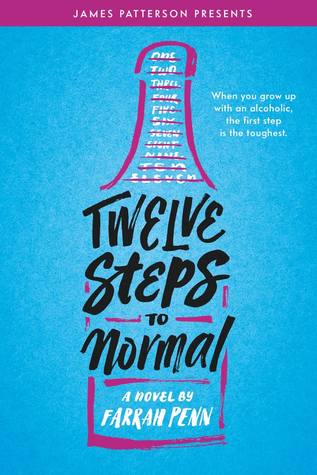 James Patterson presents this emotionally resonant novel that shows that while some broken things can't be put back exactly the way they were, they can be repaired and made even stronger.

Kira's Twelve Steps To A Normal Life

1. Accept Grams is gone.
2. Learn to forgive Dad.
3. Steal back ex-boyfriend from best friend...

And somewhere between 1 and 12, realize that when your parent's an alcoholic, there's no such thing as "normal."
When Kira's father enters rehab, she's forced to leave everything behind--her home, her best friends, her boyfriend...everything she loves. Now her father's sober (again) and Kira is returning home, determined to get her life back to normal...exactly as it was before she was sent away.

But is that what Kira really wants?

Life, love, and loss come crashing together in this visceral, heartfelt story by BuzzFeed writer Farrah Penn about a girl who struggles to piece together the shards of her once-normal life before his alcoholism tore it apart.
The Price Guide to the Occult (Leslye Walton)
The Blackburn women are cursed. Ever since the extraordinary witch Rona Blackburn landed on Anathema Island centuries ago and was shunned by the eight "original" settlers, Blackburn witches have been doomed to carry out a brief whirlwind affair with a descendant of the Original Eight. The vengeful curse, however, had unintended side effects: it diluted the Blackburns' supernatural powers. That's perfectly all right with seventeen-year-old Nor Blackburn. All she wants is a quiet, unremarkable life—her powers are blissfully unexceptional, her love life pretty much nonexistent. Nor hopes the curse has played itself out through enough generations that she'll finally be spared the drama. But when a mysterious book comes out promising to cast any spell for the right price, Nor senses a dark storm headed straight for Anathema—and straight for her.

In her second novel, Leslye Walton spins a dark, mesmerizing tale of a girl stumbling along the path toward self-acceptance and first love, even as the Price Guide's malevolent author—Nor's own mother—looms and threatens to strangle any hope for happiness.
In Sight of Stars by Gae Polisner (Wednesday Books)
An emotional, full-hearted teen novel about love, loss, and mental health from award-winning author, Gae Polisner.

Seventeen-year-old Klee's father was the center of his life. He introduced Klee to the great museums of New York City and the important artists on their walls, he told him stories made of myths and magic. Until his death.

Now, forced to live in the suburbs with his mom, Klee can't help but feel he's lost all the identifying parts of himself—his beloved father, weekly trips to the MoMA, and the thrumming energy of New York City. That is until he meets wild and free Sarah in art class, with her quick smiles and jokes about his "brooding." Suddenly it seems as if she's the only thing that makes him happy. But when an act of betrayal sends him reeling, Klee lands in what is bitingly referred to as the "Ape Can," a psychiatric hospital for teens in Northollow.

While there, he undergoes intensive therapy and goes back over the pieces of his life to find out what was real, what wasn't, and whether he can stand on his own feet again. Told in alternating timelines, leading up to the event that gets him committed and working towards getting back out, Gae Polisner's In Sight of Stars is a gorgeous novel told in minimalist strokes to maximal effect, about what makes us fall apart and how we can put ourselves back together again
Chaotic Good by Whitney Gardener (Knopf)
Cosplay, comic shops, and college applications collide in this illustrated novel, perfect for fans of Adam Silvera and Noelle Steveson!

Cameron's cosplay--dressing like a fictional character--is finally starting to earn her attention--attention she hopes to use to get into the CalTech costume department for college. But when she wins a major competition, she inadvertently sets off a firestorm of angry comments from male fans.

When Cameron's family moves the summer before her senior year, she hopes to complete her costume portfolio in peace and quiet away from the abuse. Unfortunately, the only comic shop in town--her main destination for character reference--is staffed by a dudebro owner who challenges every woman who comes into the shop.

At her twin brother's suggestion, Cameron borrows a set of his clothes and uses her costuming expertise to waltz into the shop as Boy Cameron, where she's shocked at how easily she's accepted into the nerd inner sanctum. Soon, Cameron finds herself drafted into a D&D campaign alongside the jerky shop-owner Brody, friendly (almost flirtatiously so) clerk Wyatt, handsome Lincoln, and her bro Cooper, dragged along for good measure.

But as her "secret identity" gets more and more entrenched, Cameron's portfolio falls by the wayside--and her feelings for Lincoln threaten to make a complicated situation even more precarious.
Nothing Left to Burn by Heather Ezell (Razorbill)
The autumn morning after sixteen-year-old Audrey Harper loses her virginity, she wakes to a loud, persistent knocking at her front door. Waiting for her are two firemen, there to let her know that the moment she's been dreading has arrived: the enormous wildfire sweeping through Orange County, California, is now dangerously close to her idyllic gated community of Coto de Caza, and it's time to evacuate.

Over the course of the next twenty-four hours, as Audrey wrestles with the possibility of losing her family home, she also recalls her early, easy summer days with Brooks, the charming, passionate, but troubled volunteer firefighter who enchants Audrey–and who is just as enthralled by her. But as summer tumbles into fall and secrets from Brooks's dark past come to light, Audrey can't help but wonder if there's danger in the pull she feels–both toward this boy, and toward the fire burning in the distance.
The Falling Between by Ash Parsons (Philomel)
All-consuming fame and fortune prove too much for a teen popstar who suddenly goes missing--Eddie and the Cruisers for the Justin Bieber era.

After 15-year-old Joshua Blackbird posts a performance of an original song on YouTube, he becomes an overnight sensation, catapulting to the dizzying heights of celebrity. Joshua is plucked from his middle-of-nowhere small town to pursue a pop star career complete with million-dollar record deals, international tours with sold-out crowds, and a diehard following who call themselves "Birdies." But it's not long before the never-blinking eye of fame begins weighing this bird down--the constant hunger of managers, record execs, paparazzi, even family, all leeching onto him. Then there is the staged romance with a teen pop princess and the unsettling fear brought on by a stalker. Everyone reaching out, determined to grab their piece of stardom, forgetting that an actual person--a kid nonetheless--is on the other side their grasp. It's all too much.

Until, that is, Joshua Blackbird disappears. Was it a suicide? An accident?

Narrated from the perspective of Joshua's girlfriend from home, Roxie, The Falling Between Us presents every wannabe teen heartthrob's dream come true . . . only to realize it is a nightmare.

Obsidio by Amie Kaufman and Jay Kristoff (Knopf)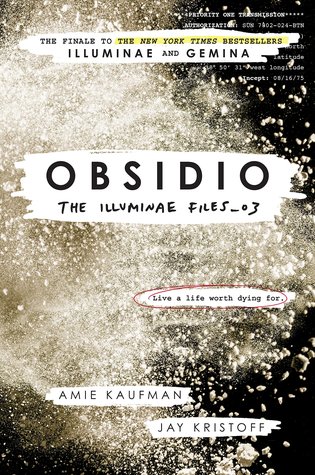 Kady, Ezra, Hanna, and Nik narrowly escaped with their lives from the attacks on Heimdall station and now find themselves crammed with 2,000 refugees on the container ship, Mao. With the jump station destroyed and their resources scarce, the only option is to return to Kerenza—but who knows what they'll find seven months after the invasion? Meanwhile, Kady's cousin, Asha, survived the initial BeiTech assault and has joined Kerenza's ragtag underground resistance. When Rhys—an old flame from Asha's past—reappears on Kerenza, the two find themselves on opposite sides of the conflict. With time running out, a final battle will be waged on land and in space, heros will fall, and hearts will be broken.
Time Bomb by Joelle Charbonneau (HMH)
A congressman's daughter who has to be perfect. A star quarterback with a secret. A guy who's tired of being ignored. A clarinet player who's done trying to fit in. An orphaned rebel who wants to teach someone a lesson. A guy who wants people to see him, not his religion.

They couldn't be more different, but before the morning's over, they'll all be trapped in a school that's been rocked by a bombing. When they hear that someone inside is the bomber, they'll also be looking to one another for answers.
March 20th
Finding Felicity by Stacey Kade (Simon and S
huster)
Caroline Sands has never been particularly good at making friends. And her parents' divorce and the move to Arizona three years ago didn't help. Being the new girl is hard enough without being socially awkward too. So out of desperation and a desire to please her worried mother, Caroline invented a whole life for herself—using characters from Felicity, an old show she discovered online and fell in love with.

But now it's time for Caroline to go off to college and she wants nothing more than to leave her old "life" behind and build something real. However, when her mother discovers the truth about her manufactured friends, she gives Caroline an ultimatum: Prove in this first semester that she can make friends of the nonfictional variety and thrive in a new environment. Otherwise, it's back to living at home—and a lot of therapy.

Armed with nothing more than her resolve and a Felicity-inspired plan, Caroline accepts the challenge. But she soon realizes that the real world is rarely as simple as television makes it out to be. And to find a place where she truly belongs, Caroline may have to abandon her script and take the risk of being herself.
The Heart Forger by Rin Chupeco (Sourcebooks Fire)
In The Bone Witch, Tea mastered resurrection—now she's after revenge...
No one knows death like Tea. A bone witch who can resurrect the dead, she has the power to take life...and return it. And she is done with her self-imposed exile. Her heart is set on vengeance, and she now possesses all she needs to command the mighty daeva. With the help of these terrifying beasts, she can finally enact revenge against the royals who wronged her—and took the life of her one true love.
But there are those who plot against her, those who would use Tea's dark power for their own nefarious ends. Because you can't kill someone who can never die...
War is brewing among the kingdoms, and when dark magic is at play, no one is safe.
Tiger's Dream by Colleen Houck (Sterling)
A tiger left behind.

A goddess in need of an ally.

Stranded in a time and place he never wished for, Kishan Rajaram must carry out his destiny of assisting the beautiful yet extremely irritable goddess Durga. This daunting task is not made easy by the fact that he must also face the truth about the girl he loves and the brother who stole her away.

When the wily shaman Phet appears and tells Kishan that Kelsey needs him, he jumps at the chance to see her again. In his efforts to save her, Kishan discovers that the curse he thought was over is just beginning. As time unravels around him, Kishan realizes that the fates of all those he holds dear lie in hands.

The goddess's power hangs in the balance. Kishan has no choice but to sacrifice the unthinkable to fight the dark forces swirling around the woman he's charged to protect. As he does, he discovers that love and loyalty create their own magic and accepts that he must decide his destiny once and for all.

Tiger's Dream is the conclusion to the epic Tiger's Curse fantasy romance series that left you breathless.
Tyler Johnson Was Here by Jay Coles (Little, Brown)
When Marvin Johnson's twin, Tyler, goes to a party, Marvin decides to tag along to keep an eye on his brother. But what starts as harmless fun turns into a shooting, followed by a police raid.

The next day, Tyler has gone missing, and it's up to Marvin to find him. But when Tyler is found dead, a video leaked online tells an even more chilling story: Tyler has been shot and killed by a police officer. Terrified as his mother unravels and mourning a brother who is now a hashtag, Marvin must learn what justice and freedom really mean.
Along the Indigo by Elsie Chapman (Amulet)
The town of Glory is famous for two things: businesses that front for seedy, if not illegal, enterprises and the suicides that happen along the Indigo River. Marsden is desperate to escape the "bed-and-breakfast" where her mother works as a prostitute—and where her own fate has been decided—and she wants to give her little sister a better life. But escape means money, which leads Mars to skimming the bodies that show up along the Indigo River. It's there that she runs into Jude, who has secrets of his own and whose brother's suicide may be linked to Mars's own sordid family history. As they grow closer, the two unearth secrets that could allow them to move forward . . . or chain them to the Indigo forever.
Here So Far Away by Hadley Dyer (HarperCollins)
The bigger the secret, the harder you fall. . .

For tough girl George Warren (given name: Frances, but nobody calls her that), senior year held such promise—partying with her tight-knit group of friends, putting the underclassmen in their place, and securing an acceptance at a college far away from her boring small town. But because life is a bad writer, the year is turning out nothing like she envisioned.

So when George meets Francis, a much older guy who shares her name and her affinity for sarcastic banter, she's thrown. In him, she—the queen of catch-and-release—has finally found someone she wants to hold on to, when lately it seems like she's only been pushing people away. If she lets herself, she could fall recklessly, hopelessly in love. She could also risk everything, including herself.
Losing Leah by Tiffany King (Fiewel and Friends)
Ten years after the tragic disappearance of her twin sister Leah, sixteen-year-old Mia Klein still struggles to exist within a family that has never fully recovered. Deep in the dark recesses of her mind lies an overwhelming shadow, taunting Mia with mind-splitting headaches that she tries to hide in an effort to appear okay.

Leah Klein's life as she knew it ended the day she was taken, thrust into a world of abuse and fear by a disturbed captor—or "Mother," as she insists on being called. Ten years later, any recollections of her former life are nothing more than fleeting memories, except for those of her twin sister, Mia.

As Leah tries to gain the courage to escape, Mia's headaches grow worse. Soon, both sisters will discover that their fates are more linked than they ever realized.
The Astonishing Colour of After by Emily X. R. Pan (Little Brown)
A stunning, heartbreaking debut novel about grief, love, and family, perfect for fans of Jandy Nelson and Celeste Ng.

Leigh Chen Sanders is absolutely certain about one thing: When her mother died by suicide, she turned into a bird.

Leigh, who is half Asian and half white, travels to Taiwan to stay with her maternal grandparents, who she has never met. There, she is determined to find her mother, the bird. As Leigh grieves, she uncovers family secrets, forges a new relationship with her grandparents, and tries to reconcile the fact that on the same day she kissed her best friend and longtime secret crush, Axel, her mother was taking her own life.

Alternating between contemporary and magical elements, past and present, romance and despair, The Astonishing Color of After is a novel about finding oneself through family history, art, friendship, and love.

With lyrical prose in the vein of Laini Taylor, and an innovative structure reminiscent of A. S. King, Emily X.R. Pan's luminous debut novel is poised for literary appeal and commercial success.
Miles Away From You by A.B. Rutledge (HMH)
It's been three years since Miles fell for Vivian, a talented and dazzling transgender girl. Eighteen months since a suicide attempt left Vivian on life support. Now Miles isn't sure who he is without her, but knows it's time to figure out how to say goodbye.

He books a solo trip to Iceland but then has a hard time leaving the refuge of his hotel room. After a little push from Óskar, a local who is equal parts endearing and aloof, Miles decides to honor Vivian's life by photographing her treasured Doc Martens standing empty against the surreal landscapes. With each step he takes, Miles finds his heart healing—even as he must accept that Vivian, still in a coma, will never recover.

Told through a series of instant messages to Vivian, this quirky and completely fresh novel explores love, loss, and the drastic distances we sometimes have to travel in order to move on.
Orphan, Monster, Liar, Spy by Matt Killeen (Viking)
A Jewish girl-turned-spy must infiltrate an elite Nazi boarding school in this highly commercial, relentlessly nail-biting World War II drama!

After her mother is shot at a checkpoint, fifteen-year-old Sarah--blonde, blue-eyed, and Jewish--finds herself on the run from a government that wants to see every person like her dead. Then Sarah meets a mysterious man with an ambiguous accent, a suspiciously bare apartment, and a lockbox full of weapons. He's a spy, and he needs Sarah to become one, too, to pull off a mission he can't attempt on his own: infiltrate a boarding school attended by the daughters of top Nazi brass, befriend the daughter of a key scientist, and steal the blueprints to a bomb that could destroy the cities of Western Europe. With years of training from her actress mother in the art of impersonation, Sarah thinks she's ready. But nothing prepares her for her cutthroat schoolmates, and soon she finds herself in a battle for survival unlike any she'd ever imagined.
March 27th
Emergency Contact by Mary H. K. Choi (Simon and Schuster)
From debut author Mark H.K. Choi comes a compulsively readable novel that shows young love in all its awkward glory—perfect for fans of Eleanor & Park and To All the Boys I've Loved Before.

For Penny Lee high school was a total nonevent. Her friends were okay, her grades were fine, and while she somehow managed to land a boyfriend, he doesn't actually know anything about her. When Penny heads to college in Austin, Texas, to learn how to become a writer, it's seventy-nine miles and a zillion light years away from everything she can't wait to leave behind.

Sam's stuck. Literally, figuratively, emotionally, financially. He works at a café and sleeps there too, on a mattress on the floor of an empty storage room upstairs. He knows that this is the god-awful chapter of his life that will serve as inspiration for when he's a famous movie director but right this second the seventeen bucks in his checking account and his dying laptop are really testing him.

When Sam and Penny cross paths it's less meet-cute and more a collision of unbearable awkwardness. Still, they swap numbers and stay in touch—via text—and soon become digitally inseparable, sharing their deepest anxieties and secret dreams without the humiliating weirdness of having to see each other.
The Continent by Keira Drake (Harlequin Teen)
For her sixteenth birthday, Vaela Sun receives the most coveted gift in all the Spire—a trip to the Continent. It seems an unlikely destination for a holiday: a cold, desolate land where two "uncivilized" nations remain perpetually locked in combat. Most citizens lucky enough to tour the Continent do so to observe the spectacle and violence of battle, a thing long vanished in the peaceful realm of the Spire. For Vaela, the war holds little interest. As a smart and talented apprentice cartographer—and a descendent of the Aven'ei herself—the journey is a dream come true: a once-in-a-lifetime opportunity to improve upon the maps she's drawn of this vast, frozen land.

But Vaela's dream all too quickly turns into a nightmare as the journey brings her face-to-face with the brutal reality of a war she's only read about. Observing from the safety of a heli-plane, Vaela is forever changed by the sight of the bloody battle being waged far beneath her. And when a tragic accident leaves her stranded on the Continent, Vaela finds herself much closer to danger than she'd ever imagined—and with an entirely new perspective as to what war truly means. Starving, alone, and lost in the middle of a war zone, Vaela must try to find a way home—but first, she must survive.
And She Was by Jessica Verdi (Scholastic)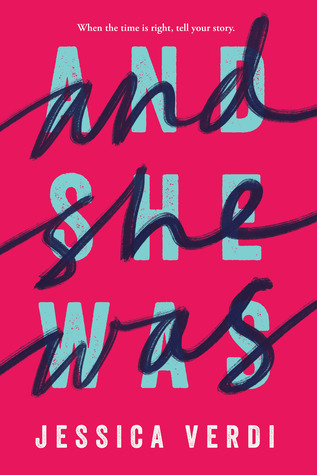 Dara's lived a sheltered life with her single mom, Mellie. Now, at eighteen, she's dreaming of more. When Dara digs up her never-before-seen birth certificate, her world implodes. Why are two strangers listed as her parents?

Dara confronts her mother, and is stunned by what she learns: Mellie is transgender. The unfamiliar name listed under "father"? That's her. She transitioned when Dara was a baby, shortly after Dara's birth mother died. She changed her name, started over. Dara still has more questions than answers, though.

Reeling, she sets off on an impromptu road trip with her best guy friend, Sam, in tow. She is determined to find the extended family she's never even met. What she does discover—and what her mother reveals, piece by piece over emails—will challenge and change Dara more than she can imagine.

Acclaimed author Jessica Verdi has crafted a gorgeous, timely, and essential novel about secrets, trust, hope—and the importance of being our true selves.
I Have Lost my Way by Gayle Foreman (PenguinTeen)
A powerful display of empathy and friendship from the #1 New York Times Bestselling author of If I Stay.

Around the time that Freya loses her voice while recording her debut album, Harun is making plans to run away from home to find the boy that he loves, and Nathaniel is arriving in New York City after a family tragedy leaves him isolated on the outskirts of Washington state. After the three of them collide in Central Park, they slowly reveal the parts of their past that they haven't been able to confront, and together, they find their way back to who they're supposed to be.

Told over the course of a single day from three different perspectives, Gayle Forman's newest novel about the power of friendship and being true to who you are is filled with the elegant prose that her fans have come to know and love.
The Invasion by Peader O Guilin (Scholastic)
After so much danger, Nessa and Anto can finally dream of a happy life. But the terrible attack on their school has created a witch-hunt for traitors -- boys and girls who survived the Call only by making deals with the enemy. To the authorities, Nessa's guilt is obvious. Her punishment is to be sent back to the nightmare of the Grey Land for the rest of her life. The Sídhe are waiting, and they have a very special fate planned for her.

Meanwhile, with the help of a real traitor, the enemy come pouring into Ireland at the head of a terrifying army. Every human they capture becomes a weapon. Anto and the last students of his old school must find a way to strike a blow at the invaders before they lose their lives, or even worse, their minds. But with every moment Anto is confronted with more evidence of Nessa's guilt.

For Nessa, the thought of seeing Anto again is the only thing keeping her alive. But if she escapes, and if she can find him, surely he is duty-bound to kill her...
In Her Skin by Kim Savage (FSG)
Sixteen-year-old con artist Jo Chastain is about to take on the biggest heist of her life: impersonating a missing girl. Life on the streets of Boston these past few years hasn't been easy, and Jo is hoping to cash in on a little safety, a little security. She finds her opportunity in the Lovecrafts, a wealthy family with ties to the unsolved disappearance of Vivienne Weir, who vanished when she was nine.

When Jo takes on Vivi's identity and stages the girl's miraculous return, the Lovecrafts welcome her back with open arms. They give her everything she could want: love, money, and proximity to their intoxicating and unpredictable daughter, Temple. But nothing is as it seems in the Lovecraft household—and some secrets refuse to stay buried. As hidden crimes come to the surface, and lines of deception begin to blur, Jo must choose to either hold onto an illusion of safety, or escape the danger around her before it's too late.
Lost Crow Conspiracy by Rosalyn Eves (Knopf)
Sixteen-year old Anna Arden was once just the magically barren girl from an elite Luminate family. Now she has broken the Binding—and Praetheria, the creatures held captive by the spell, wreak havoc across Europe. Lower-class citizens have access to magic for the first time, while other Luminates lose theirs forever. Austria and Hungary are at odds once more.

Anna Arden did not know breaking the Binding would break the world.

Anna thought the Praetheria were on her side, content and grateful to be free from the Binding. She thought her cousin Matyas's blood sacrifice to the disarm the spell would bring peace, equality, justice. She thought her future looked like a society that would let her love a Romani boy, Gabor.

But with the Monarchy breathing down her neck and the Praetheria intimidating her at every turn, it seems the conspiracies have only just begun.

As threat of war sweeps the region, Anna quickly discovers she can't solve everything on her own. Now there's only one other person who might be able to save the country before war breaks out. The one person Anna was sure she'd never see again. A bandit. A fellow outlaw. A man known as the King of Crows.
Frat Girl by Kiley Roache (Harlequin Teen)
Sometimes the F-word can have more than one meaning….

For Cassandra Davis, the F-word is fraternity—specifically Delta Tau Chi, a house on probation and on the verge of being banned from campus. Accused of offensive, sexist behavior, they have one year to clean up their act. For the DTC brothers, the F-word is feminist—the type of person who writes articles in the school paper about why they should lose their home.

With one shot at a scholarship to attend the university of her dreams, Cassie pitches a research project: to pledge Delta Tau Chi and provide proof of their misogynistic behavior. They're frat boys. She knows exactly what to expect once she gets there. Exposing them should be a piece of cake.

But the boys of Delta Tau Chi have their own agenda, and fellow pledge Jordan Louis is certainly more than the tank top wearing "bro" Cassie expected to find. With her heart and her future tangled in the web of her own making, Cassie is forced to realize that the F-word might not be as simple as she thought after all.
The Pros of Cons by Alison Cherry, Lindsay Ribar and Michelle Shusterman (Scholastic)
Drummer Phoebe Byrd prides herself on being one of the guys, and she's ready to prove it by kicking all their butts in the snare solo competition at the Indoor Percussion Association Convention.

Writer Vanessa Montoya-O'Callaghan has been looking forward to the WTFcon for months. Not just because of the panels and fanfiction readings but because WTFcon is where she'll finally meet Soleil, her internet girlfriend, for the first time.

Taxidermy assistant Callie Buchannan might be good at scooping brains out of deer skulls, but that doesn't mean it's her passion. Since her parents' divorce, her taxidermist father only cares about his work, and assisting him at the World Taxidermy and Fish-Carving Championships is the only way Callie knows to connect with him.
When a crazy mix-up in the hotel lobby brings the three girls together, they form an unlikely friendship against a chaotic background of cosplay, competition, and carcasses!
Queens of Innis Lear by Tessa Gratton (Tor)
Three sisters born under different stars, sharing the same tragic ancestry and ambitious destiny, vie with each other and with the kings who will be their allies, enemies, and pawns, in a dangerous, sexy, deadly game for power, ignited by the madness of a declining king and the reappearance of a bastard soldier who wants to tear it all down.

A feminist, multicultural epic fantasy with the operatic feeling of GAME OF THRONES, inspired by the author's conflicted relationship with KING LEAR and her desire to confront head-on provocative questions about birthright, gender, faith, and the complicated bonds of family.
The Beloved Wild by Melissa Ostrom (Feiwel and Friends)
Pride and Prejudice meets Cold Mountain in this debut YA American epic/adventure.

Harriet Winter is the eldest daughter in a farming family in New Hampshire, 1807. Her neighbor is Daniel Long, who runs his family's farm on his own after the death of his parents. Harriet's mother sees Daniel as a good match, but Harriet isn't so sure she wants someone else to choose her path—in love and in life.

When her brother decides to strike out for the Genesee Valley in Western New York, Harriet decides to go with him—disguised as a boy. Their journey includes sickness, uninvited guests, and difficult emotional terrain as Harriet comes of age, realizes what she wants, and accepts who she's loved all along.
The Way The Light Bends by Cordelia Jensen (Philomel)
A powerful novel in verse about fitting in, standing out, defining your own self-worth, and what it takes to keep a fracturing family whole.

Virtual twins Linc and Holly were once extremely close. But while artistic, creative Linc is her parents' daughter biologically, it's smart, popular Holly, adopted from Ghana as a baby, who exemplifies the family's high-achieving model of academic success.

Linc is desperate to pursue photography, to find a place of belonging, and for her family to accept her for who she is, despite her surgeon mother's constant disapproval and her growing distance from Holly. So when she comes up with a plan to use her photography interests and skills to do better in school--via a project based on Seneca Village, a long-gone village in the space that now holds Central Park, where people of all races lived together harmoniously--Linc is excited and determined to prove that her differences are assets, that she has what it takes to make her mother proud. But when a long-buried family secret comes to light, Linc must decide whether her mother's love is worth obtaining.

A novel in verse that challenges the way we think about family and belonging.
Not If I Save You First by Ally Carter (Scholastic)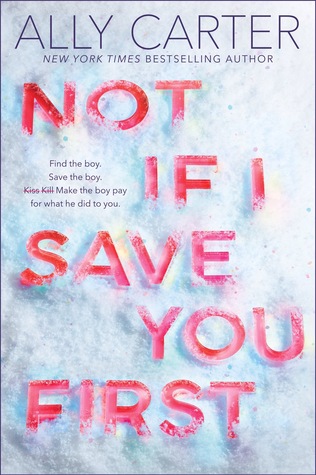 Bestselling author Ally Carter returns with an exciting stand-alone novel, about a girl stranded in the middle of the Alaskan wilderness with the boy who wronged her . . . as an assassin moves in.

Maddie and Logan were torn apart by a kidnapping attempt when they were young. They were only kids -- Logan's dad was POTUS and Maddie's father was the Secret Service agent meant to guard him. The kidnappers were stopped -- but Maddie was whisked off to Alaska with her father, for satety. Maddie and Logan had been inseparable . . . but then she never heard from him again.

Now it's a few years later. Maggie's a teenager, used to living a solitary life with her father. It's quiet -- until Logan is sent to join them. After all this time without word, Maddie has nothing to say to him -- until their outpost is attacked, and Logan is taken. They won't be out of the woods until they're . . . out of the woods, and Maddie's managed to thwart the foes and reconcile with Logan.
Nothing but Sky by Amy Trueblood (Flux)
Grace Lafferty only feels alive when she's dangling 500 feet above ground. As a post-World War I wing walker, Grace is determined to get to the World Aviation Expo, proving her team's worth against flashier competitors and earning a coveted Hollywood contract.

No one's ever questioned Grace's ambition until Henry Patton, a mechanic with plenty of scars from the battlefield, joins her barnstorming team. With each new death-defying trick, Henry pushes Grace to consider her reasons for being a daredevil. Annoyed with Henry's constant interference, and her growing attraction to him, Grace continues to test the powers of the sky.

After one of her risky maneuvers saves a pilot's life, a Hollywood studio offers Grace a chance to perform at the Expo. She jumps at the opportunity to secure her future. But when a stunt goes wrong, Grace must decide whether Henry, and her life, are worth risking for one final trick.